Villa Iannis is built over 3 floors, the upper floor has a large open plan living, kitchen and dining area with external terraces. The middle floor has a double bedroom and large family bathroom with full bath. The lower floor has a large room with double bed, bunk beds and a further large family bathroom.
Villa Iannis house size : 120mē inc. 69mē basement is Priced at 235,000 Euros Code : CRETE SB/010
Villa Vavara has a kitchen, dining and living area on the ground floor plus a double bedroom all with external terraces and a WC. The upper floor has a further 2 double bedrooms and family bathroom plus external terrace. The basement apartment offers extra accommodation for older children or a family is completely self contained with its own entrance. It has its own kitchen and dining room, bathroom, bedrooms and living area.

Villa Vavara house size : 80mē : Apartment size : 45mē is Priced at 265,000 Euros CODE : CRETE SB/011
The price for the combined two villas and business is 490,000 Euros

---
A Charming Traditional Stone Town House For Sale : Platanos : Leros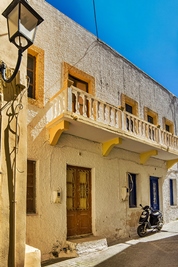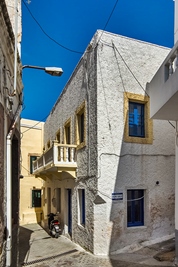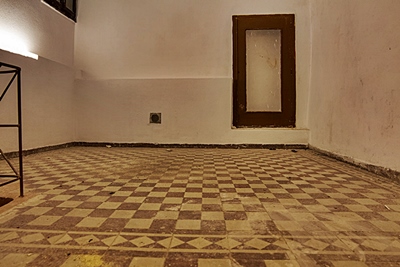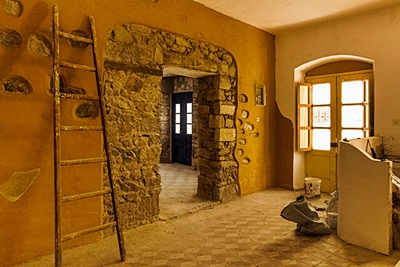 Traditional two floor house positioned in the centre of Platanos, on the little road going from Platanos to Agia Marina.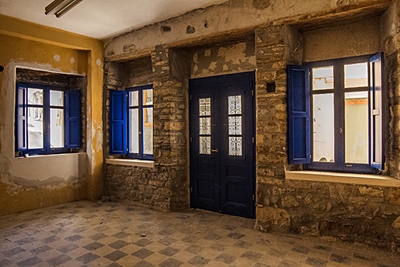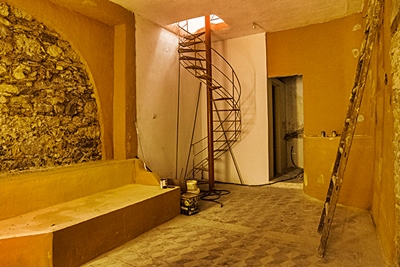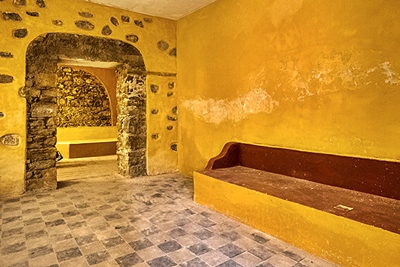 This property has kept some of its most beautiful original features, such as the pavements. It is separated into two properties that can either be united into one or kept as it is and use one part as A business opportunity (rental, shop, bar/cafe, etc.).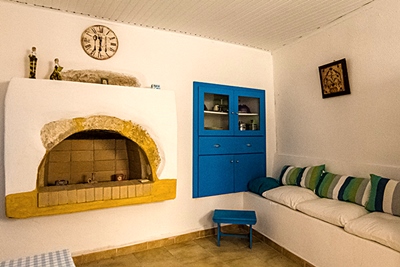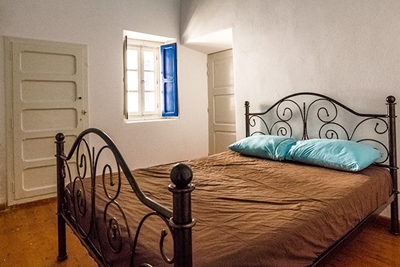 On one side, the house consists of the ground floor (which used to be a business) and part of the first floor with two rooms. On the other side there is a kitchen on the ground floor and a living room and a bedroom on the first floor. It is very easily accessible as it is located just a few meters from the picturesque square of Platanos. It has electricity and water supply and it is in very good condition with only minor work needed. The area is quiet with all sorts of amenities nearby, such as super market, shops, cafes, pharmacy etc.
Price : 160,000 Euros Code LEROS LT/500
---
A 20 Studio Apartment Holiday Investment For Sale : Kalo Livadi : Mykonos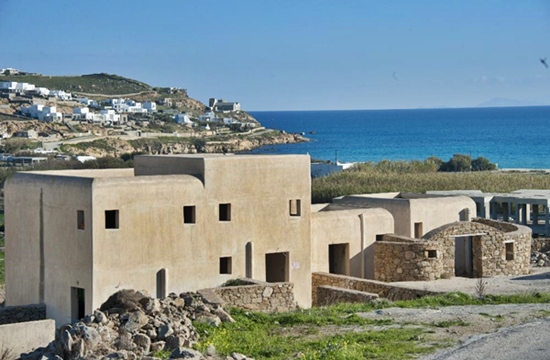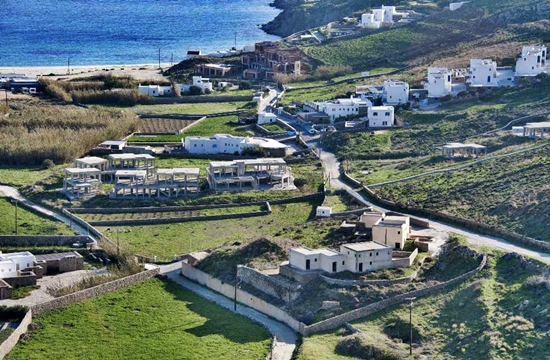 20 Studios : 20 Kitchens : 20 Bathrooms : 20 Toilets Making up a great holiday investment for a go ahead Holiday company
.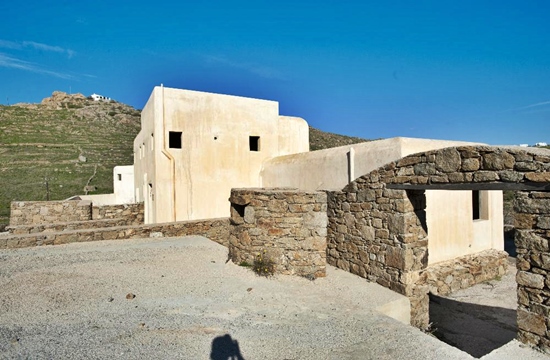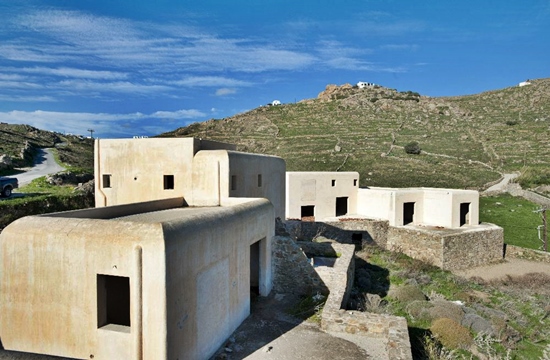 Kalo Livadi is a big sandy beach with crystal clear waters, with a view to Naxos island. The beach as well as the whole area is suitable for family vacations, even for young children.

Mykonos is a Greek island, part of the Cyclades, famous for the wealth of options offering to the travellers: family vacations, nightlife, sea sports, wedding destinations, conferences, etc.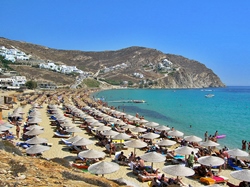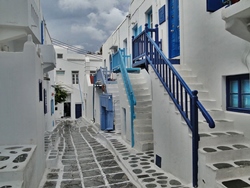 The complex has been designed and built under the supervision of renowned civil engineers, interior and exterior designers, to comply with and satisfy the requirements of the local architecture and the beauty features of Mykonos,the Cyclades islands.
All 20 studios, are independent, with a prospect to expand current space. Provision for swimming pool has been made and all the utilities for electricity and watering are completed.
The complex is a perfect investment for individuals or constructing companies, who operate in the tourism construction industry.

Price : 1.500,000 Euros Code : MYKONOS EPAS/010
---
Cafe Bar For Sale : Business And Building : Kardamena : Kos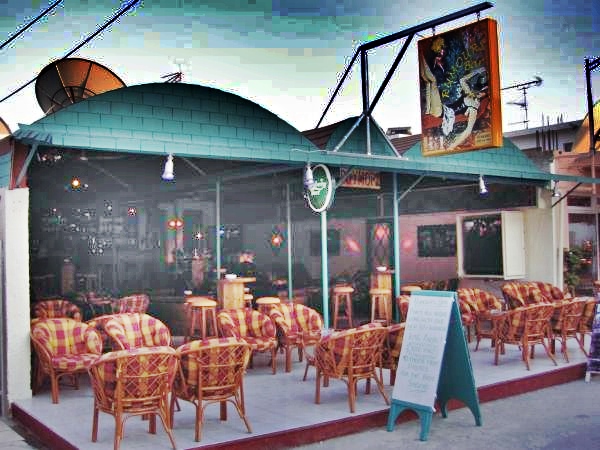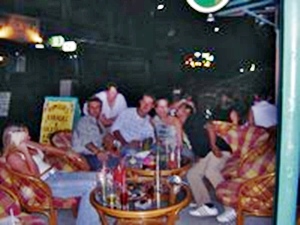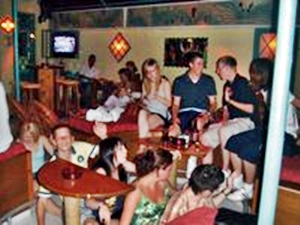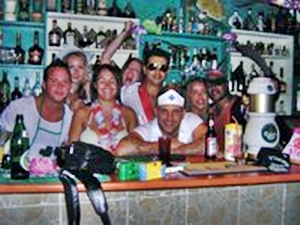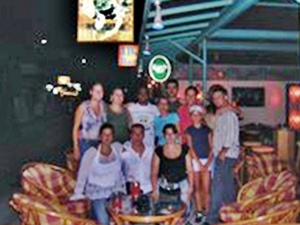 This Bar is a turn key successful Cafe Bar business for Sale including the licence! Established in 1989 and located in the middle of upper bar street, Kardemena.
With a great reputation and 100's of regular customers coming back every year, it's a unique opportunity for all those who want to start a new business in Kardamena on Kos island. The area is 200sq. meters 140 sq.m. bar 60 sq.m. kitchen (ideal for serving breakfast and snacks) and a furnished apartment. (plenty of opportunity for expansion or changing the style of the business). Total seating of 90 (license of 120) plus standing/dancing room Full air conditioned Recently redecorated Available stock Full satellite and television system capable of showing all sports events 4 satellite dishes 1 x 3,4m 1 x 2,4m 2 x 1,5m 3 televisions 1 x 43' 1 x 40' 1 x 36' Full music system operated with pc (excellent sound quality). Very wide music collection from the 60's to the latest chart hits. Over 7000 karaoke songs, 4 radio mics etc.
Reasons for selling: relocating to Athens. The owners will help new owners with all aspects of running the business.
Price : 125,000 Euros Business and Building. The Price Is Negotiable. Code : KOS BUS XP/K356
---
Offered
For Sale An Investment Opportunity 12 Apartments And Shops : Karavos Aliveri : Evia
This 5 floored building of 1,700 sq mts is located near the beach in Evia Island in Central Greece and the price for an investor will be 450,000 Euros to help complete the project. The building will need approximately 300,000 Euros in order to complete. This is a big opportunity for an investor.
There are 12 Apartments, one shared conference room, two commercial spaces and one underground parking. The building is located 70 meters from the tourist fishing port, 10 minutes walk to the beach and only 90 minutes driving to Athens.
A Full Descriptive Word Document Is Available : Please E Mail Brian.
E Mail Brian.
Price : 450,000 Euros Code : EVIA VS / 010
---
A Shop And Apartment For Sale In The Famous El Greco Street : Chania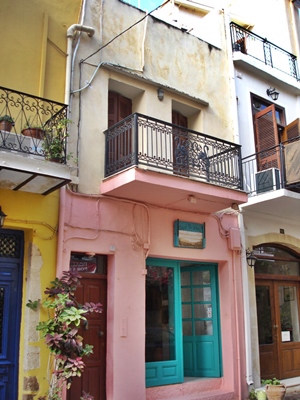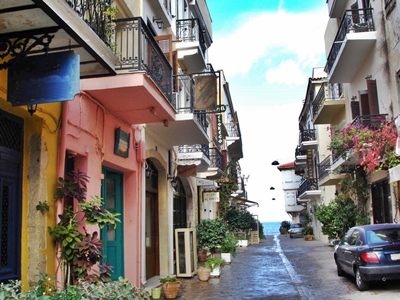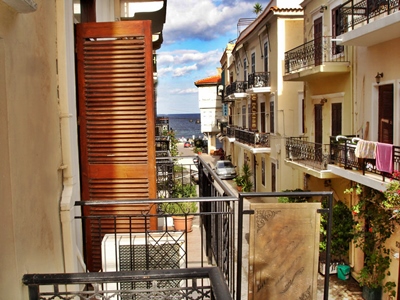 The location is on one of the most expensive and popular streets of Chania. There are boutique and five star hotels there. The street also the shop, attracts most of the tourists that visit Chania because of the El Greco history, but at the same time it is a quiet street because there are no bars or discotheques, only jewellers, restaurants and other interesting shops.
The property is on Theotokopoulou street towards the beginning, towards the sea. It is on three levels. The ground floor is the shop, it is approximately 50m2 and it is a jewellery shop at the moment. A marble staircase leads to the first floor where it is approximately the same size of the store below and it consists of an open kitchen a living room a bathroom and a small balcony with a sea view on the left side. There is a photo taken from the balcony on the right above. A wide wooden staircase leads to the second floor where it is about 2/3 the size of the first floor and it consists of two bedrooms and a small bathroom. The remaining space of the 1/3 is a balcony that looks towards Theotokopoulou street. The property is in liveable condition but it might need some cosmetic renovation. Just paint here and there.
Price : 330,000 Euros, Code : CRETE AL/BUS/90
---
Ski Resort Hotel : Seli Ski Center : Vermio : Thessaloniki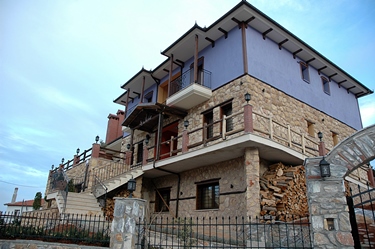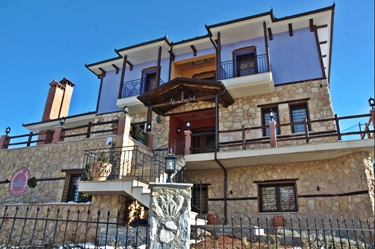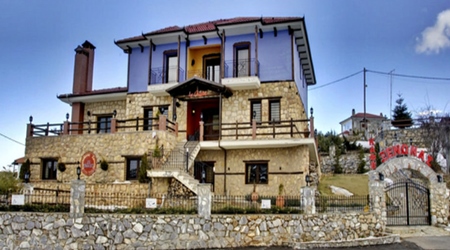 This successful guest house hotel is located in Mount Vermio , it's 644,50 square meters in a plot of 679,34 square meters.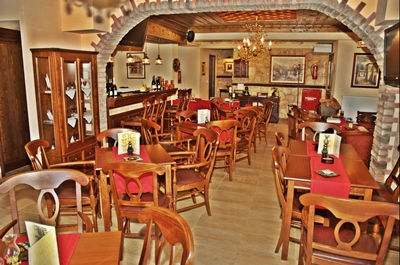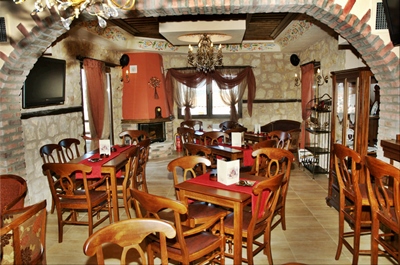 The property was built in 2007, it's architecture is traditional giving comfort and opulence to the guests.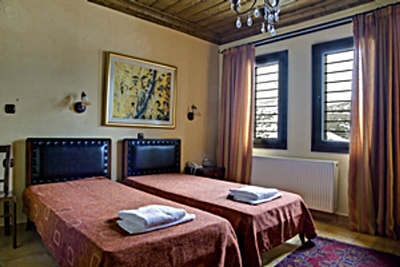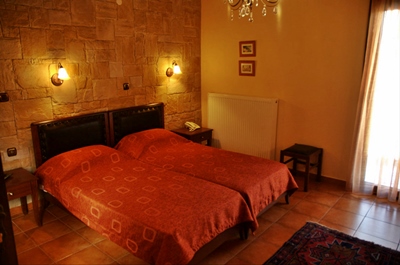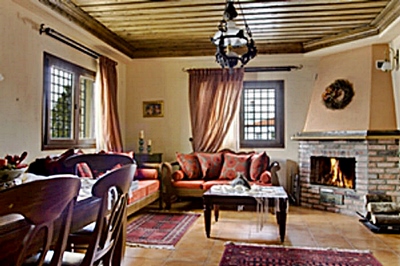 The building is perfectly situated being only 2 minutes away from the ski runs of the ski center Seli, and only 25 min away from the other ski center of the area named Pigadia Naousa.

In a distance of 22km there are the famous Macedonian graves and the museum of Vergina. Additionaly it's 40 km away from a huge pilgrimage center ''Panagia Soumela'' which gathers thousands of visitors every year.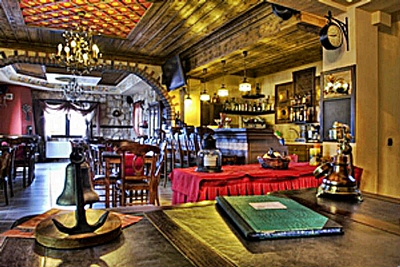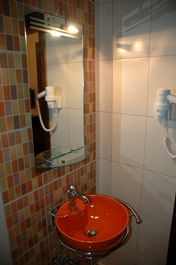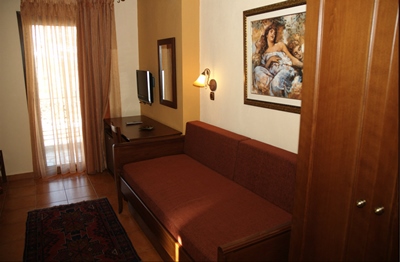 It contains 10 rooms fully equipped with satellite plasma TV, fridge, hairdryer, iron, individual heating which can be regulated from each room, whirlpool and of course they are very cosy.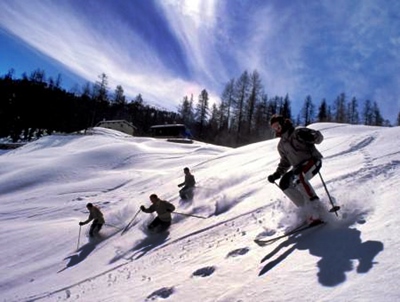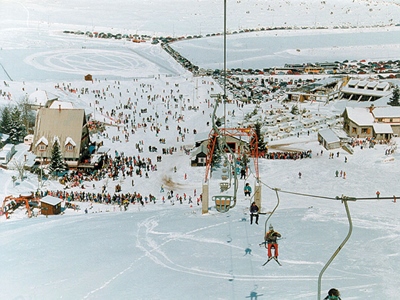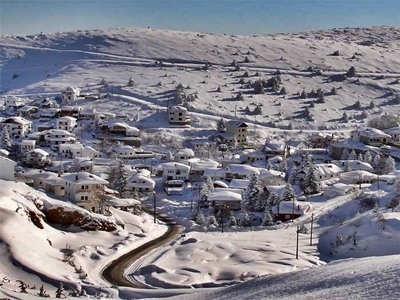 I

n the hotel there is a cafeteria, a restaurant and a huge resting living room with a fire place. The price is for the business the building, the furniture and the whole equipment at only 745,000.

Price 745,000 Euros Code : THESSALONICA VERA /OS/111

---
A Successfully Run Holiday Let Business : Kamilara : Nr Matala : Crete
An Easy to run business established and running since the start of 2010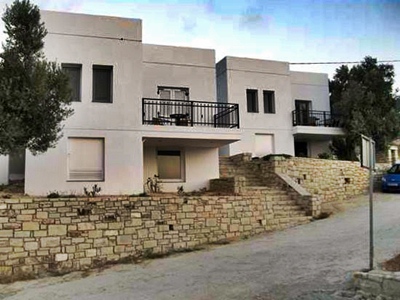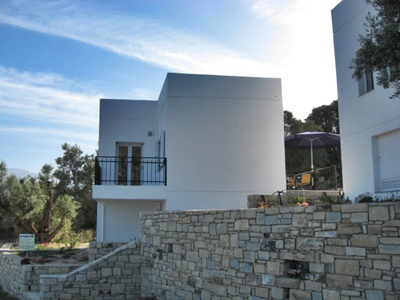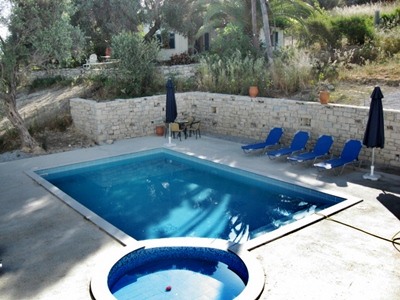 The property consists of 2 villas and an approved building license for a 3rd larger villa is included. There is a large shared private pool 8.5 metres X 5.5 metres.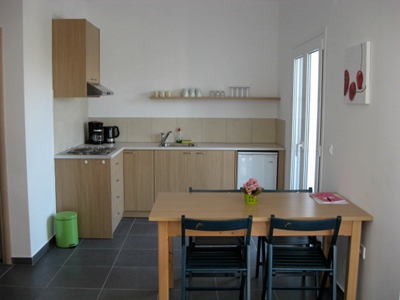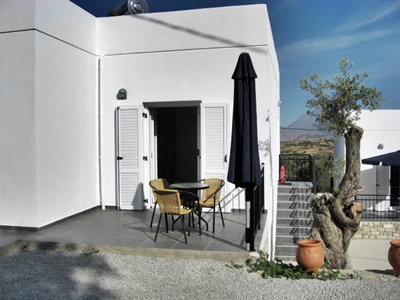 There are excellent links with local tradesmen for all necessary services and the villa is well positioned for quiet accommodation with beautiful views and near the popular sandy beaches of Komos and Matala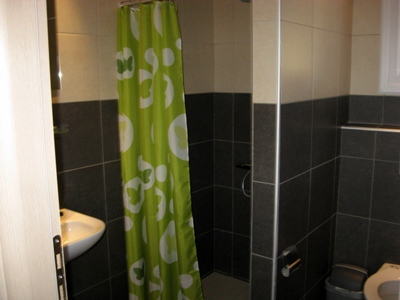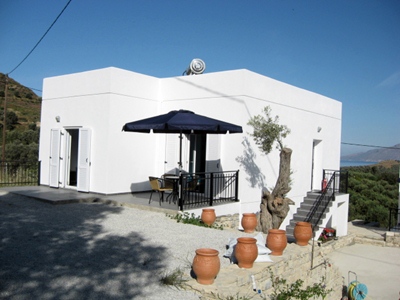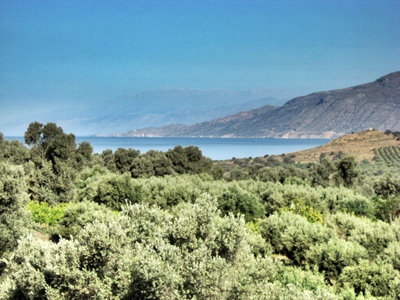 The property is on excellent condition and has been built to comply with EOT requirements. All floor plans are available and the properties are all connected to all services including a fast internet connection.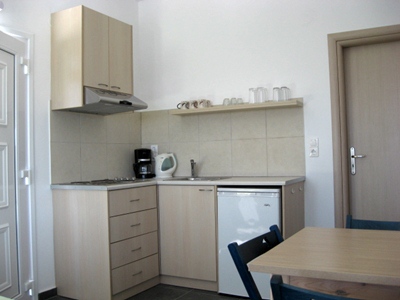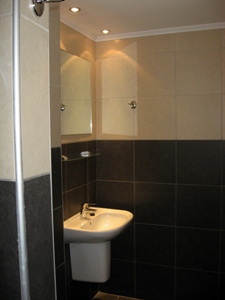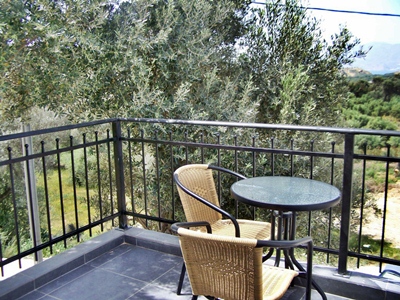 All accounting details are available for potential buyers and the property will be handed over with everything needed to continue the business.
The Villas are on the edge of the charming village of Kamilari. Despite being part of the village it is surrounded by green olive groves and natural countryside. This is a popular and friendly village with its own particular charm. Its proximity to the beautiful sandy beaches and large towns with all their services make it a desirable village to live in.
Price : 295,000 Euros Reduced to 259.000 Euros

Code : CRETE LB/HO20
---
A Commercial Property ( Shop) Right In Front Of Popular Beach : Chania : Crete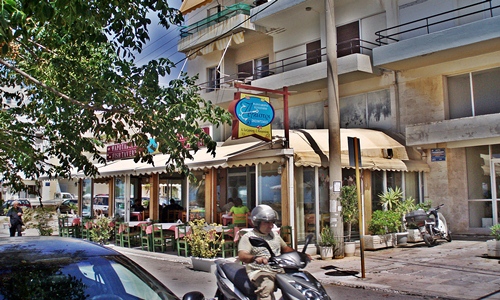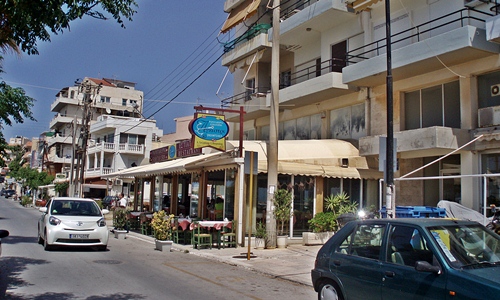 This commercial shop property is for sale right on the front of a popular beach and one of the most popular destinations in Chania Crete.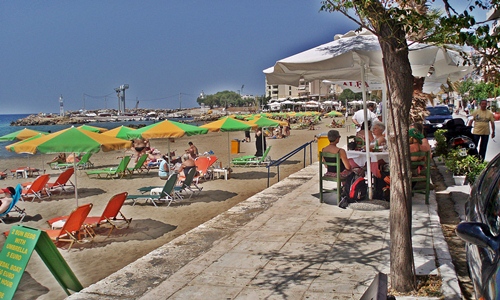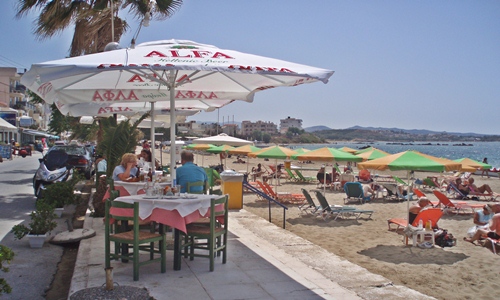 It is a ground floor of 192 square metres with a loft of about 120 square metres. It is front opening with a sea view and a 15 metres of sea front that the Tavern uses. The shop is a Tavern, and has been recently renovated. The tavern also uses the pavement in front and puts tables on the sand. The loft can be transformed into a living area, the new owners can rent it out to the existing tenant or if they wish to run it themselves or can negotiate to buy or keep some of the existing equipment. One of the most popular in the area, most business people have meetings there due to its lovely location. The shop is right in front of the beach which ensures ready clients, tourist and local from April to October. The shop can also be split into two shops if you wish to rent one out whilst running the other. There are quite a few choices.
Price : 970,000 Euros Negotiable Code : CRETE BUS/CA010

---
A Business Property In The Old Town With An Annual Income of 32,000 Euros Approx: Chania : Crete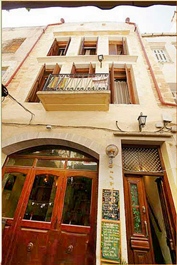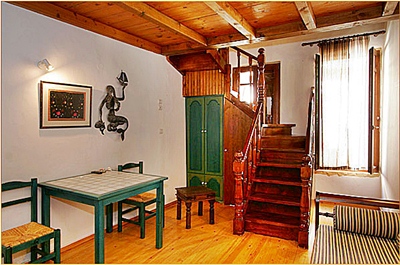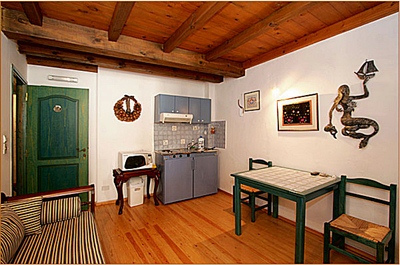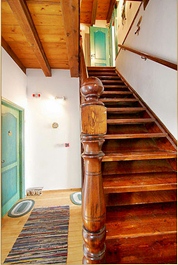 Dating from the 18th century, this property is a 190 square metre 3 storey traditional house situated in the heart of of the old Venetian town of Chania. The property is currently rented out and has an annual, income of approx 32,000 Euros. The ground floor is currently rented out as a wine bar, and on the upper two levels there are five different sized apartments.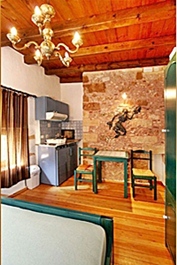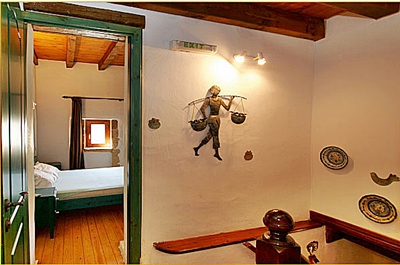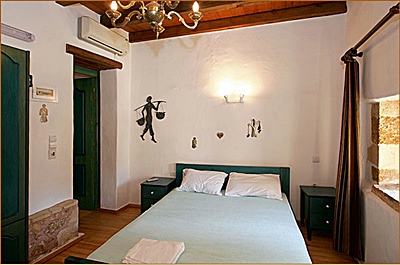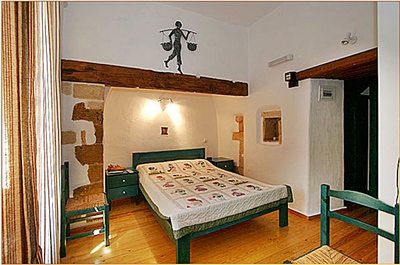 The first floor level includes two studio apartments with a private balcony. The second floor level includes a studio apartment and two larger, two storey apartments. These two storey apartments include a living area with a kitchenette on the lower level, and a bedroom and a bathroom on the upper level. One of the two storey apartments has a private terrace. The building has been renovated extensively with materials carefully selected to blend with the architecture.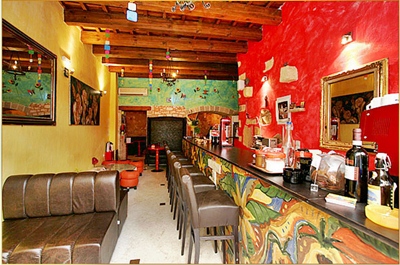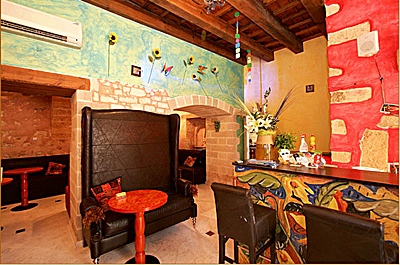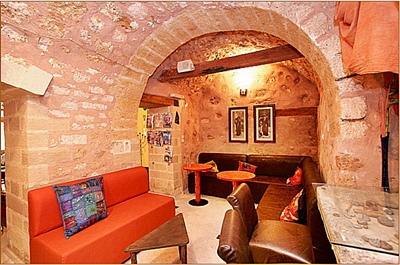 Each of the 5 apartments is fully furnished with a double bed, wardrobe. kitchenette including fridge/freezer and cooking facilities, T.V. central vacuum, and Air conditioning units.
The building has the ability to obtain a Hotel License.
Price : 450,000 Euros Code : CRETE AL / H30
---
A Renovated Venetian Villa With EOT License : Kolymbari : Crete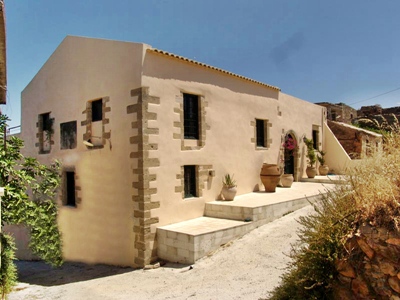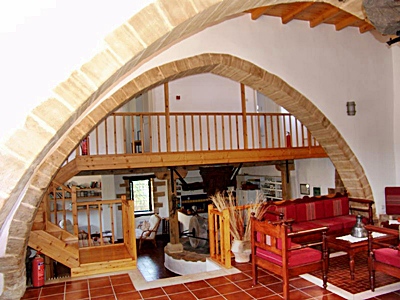 There is a renovated Villa for sale with an EOT license and swimming pool, near the villages of Kolymbari and Voukolies in Crete. There is evidence that the villa dates back to the year 1645.The architecture of the villa is from the Venetian era and was the home of a local lord and olive producer. The interior is decorated with rare items and olive tools of that time.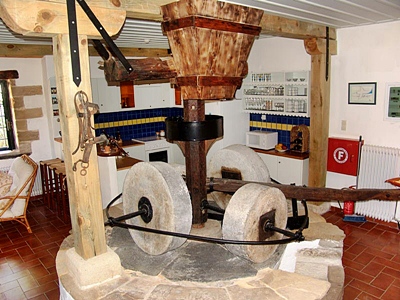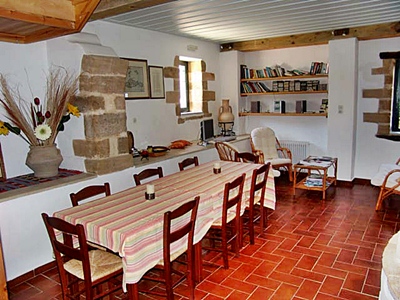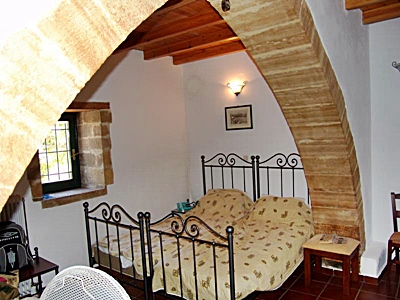 The villa comprises four bedrooms, four en-suite bathrooms, a kitchen, a dining room, a living room, and a reception/lobby with extra WCs for the guests on the ground floor. On the first floor there are two bedrooms, with en-suite bathrooms.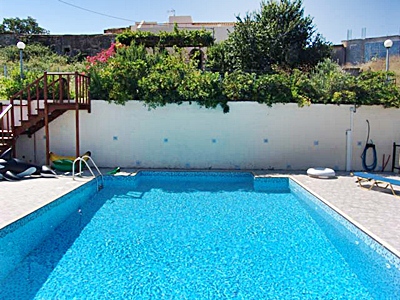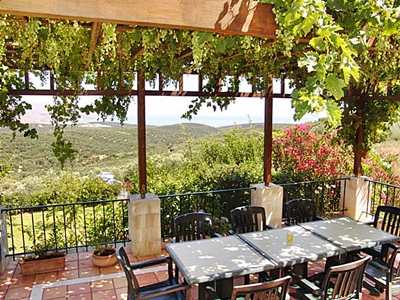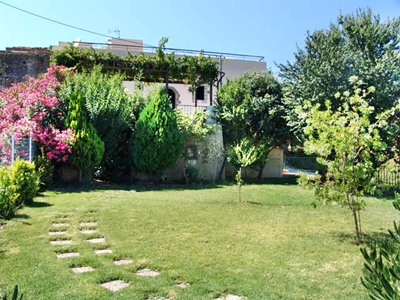 The house is on a large landscaped plot with panoramic views of one of the largest olive groves in Crete.
Price : 445,000 Euros Code : CRETE AL / H29

---
A Complete Holiday Complex For Sale Near to the Blue Flag Beach Resort of Alikes : Alikes : Pelion, Greece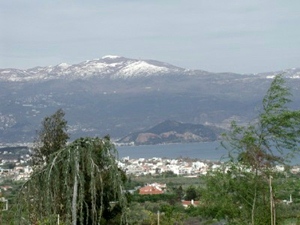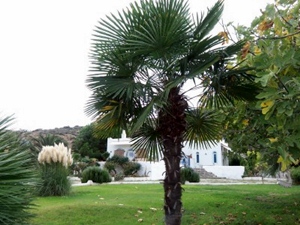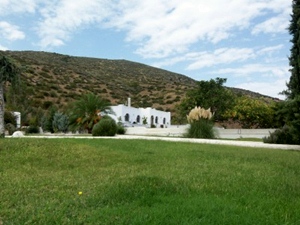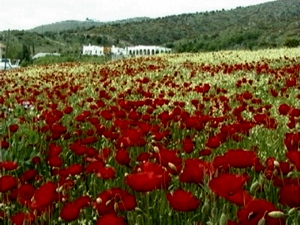 This holiday complex is situated near the Blue flag beach resort near to the port city of Volos. These are a total of 4 units in two villas and a guest house on a mature garden with all facilities. There is a potential of building a 5th unit. Garden facilities include Jacuzzi, carpeted basketball and game court, vineyard, fruit garden, sauna and a total of 500 m2 balconies with breathtaking views. The villas are on a estate of 7000m2 with magnificent views of Mount Pelion , the port city of Volos and the Mediterranean.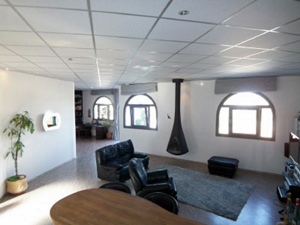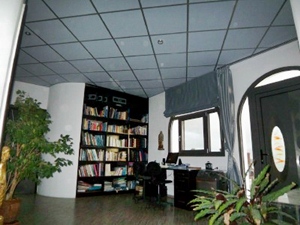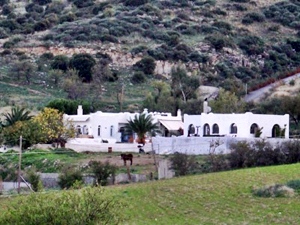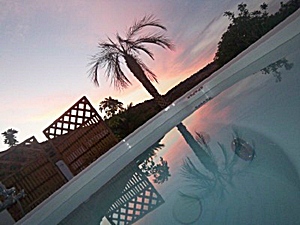 They are only 25 Kilometers from the international airport of central Greece and consist of a total of 9 bedrooms 8 bathrooms, living rooms, 3 kitchens, cinema room, fire places, game rooms, libraries, etc and have ideal holiday rental possibilities through the year. Other facilities in the area include winter ski centre on Mount Pelion, numerous archaeological sites, sea water sports, open horse riding fields, hiking and tennis courts.
Price : 685,000 Euros Code : PILION H2475
---
A Beach Side Hotel For Sale : Samos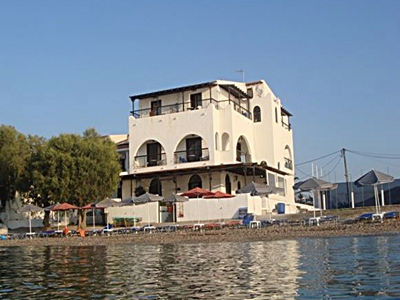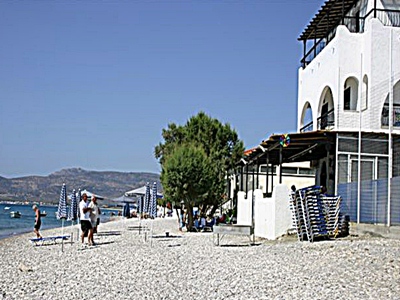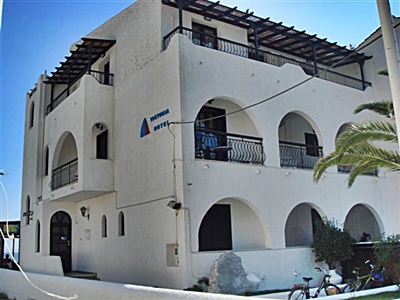 A
n Excellent Opportunity to Buy A Sea Side Hotel at "Potokaki" a renowned beach, just outside the famous town and resort of Pythagorio.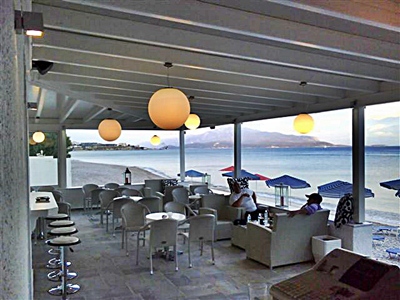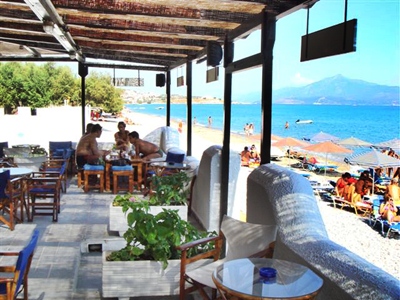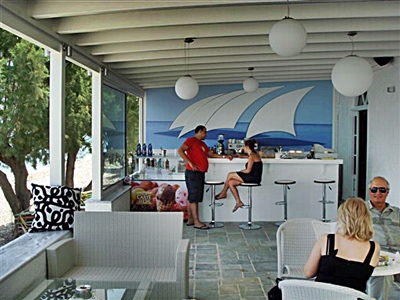 The hotel is a three floor building. The year of construction is 1986 - 1987 only a few metres away from the beach. It consists of an upper ground floor plus a lower ground floor ( Semi Basement ) with two floors above the ground floor. The area is 450 sq mts. It was restored and refurbished three years ago when the last floor was constructed.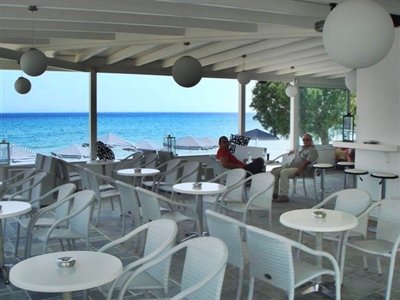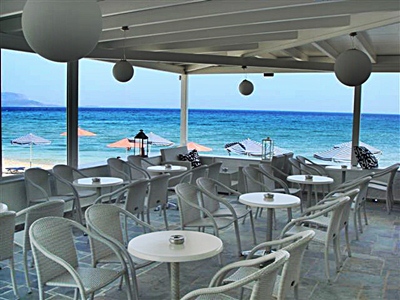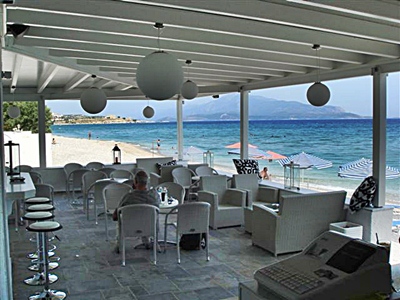 The rooms are 12 doubles, but big enough to be turned into triples, there are 4 rooms with 4 beds suitable for families. On the ground floor there is a reception and a Bar with spacious sitting area outside, just renovated, with the hotel breakfast area inside, and two customer toilets. At the back of the hotel there is a garden, a semi-underground storage area that is used as a laundry room and a two car garage.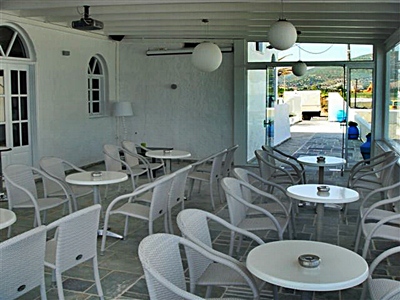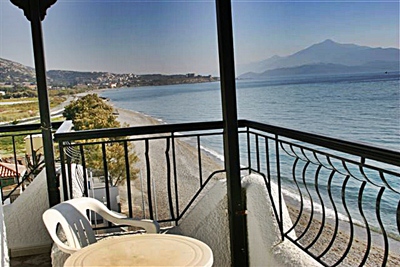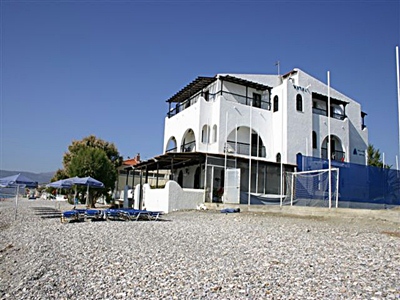 The main street to the town of Pythagorion is behind the hotel land and across the road there is parking for visitors. Potokaki is a beach about 7.0 km long placed between the two historic towns of Pythagorio ( 1.5 km) and Heraion 3.3 km ) and close to the airport of the Island. The whole area is very touristy and during the summer is booming with visitors. The hotel & Bar are fully furnished and equipped .
Price : 2.000,000 Euros Code : SAMOS DH/010
---
A Mountain Hotel At Lailias Ski Center : Serres : Macedonia : Greece

Due to the exceptional weather conditions throughout the whole year, Lailias is ideal for walks, hiking, pic-nics, sports and mountain-climbing. In winter however, the ski slopes generate ideal winter activities and sports.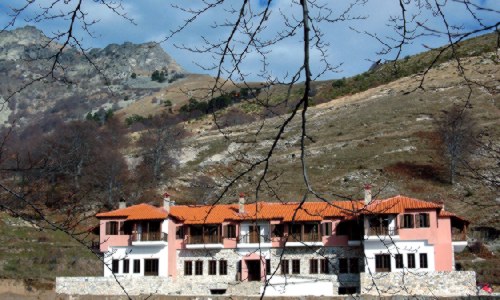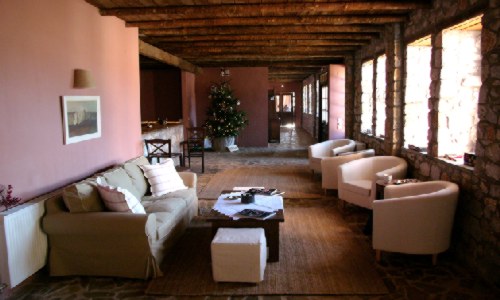 A 1,500 Square Metre Building on 4,700 Square Metres of Land plus another 2,700 sq.m. Only three years old, this hotel is located in a ski resort center at Serres. There are 15 rooms including 3 suites for 4 people. To be sold including all furniture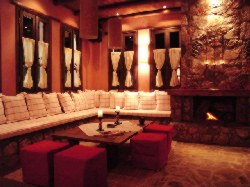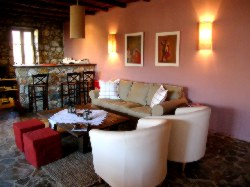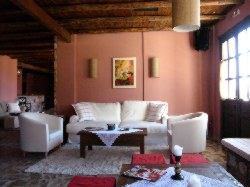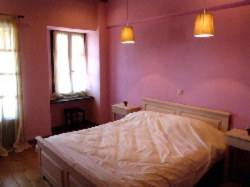 The hotel features a saloon, a bar, a tavern with kitchen A bathroom and toilet in every room and 3 common toilets One of which is for special needs guests, and offers potentials for extra recreation rooms. It is located right in the heart of the mountain .
The ''Kanela'' guest house is located in a gorge, right behind the peak of Lailias' ski centre.
It is just 4km off the central road, which leads to the ski centre, in a magnificent location, next to the flume and in between the trees. Built using stone and wood so it completely harmonises with the landscape. With care and respect towards the folklore tradition, so that it becomes the ideal haven resort throughout all four of the year's seasons.
Price : 1,600,000 Euros. Code : SERRES HOTEL DA/010
---
A Tourist Property With Terrific Potential : Agistri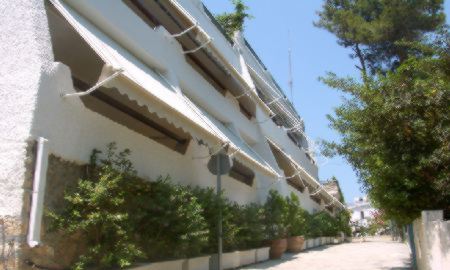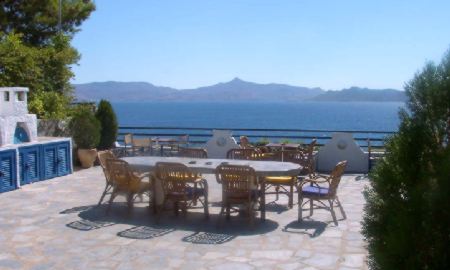 This property has great potential. The present owners designed the two-storey property for use as both a private residence on one floor and guest accommodation on the other. Each floor is self-contained with a separate entrance. The property is ideally located for use as a large family residence, tourist hotel, medical or alternative health clinic or a corporate meeting, seminar and hospitality venue.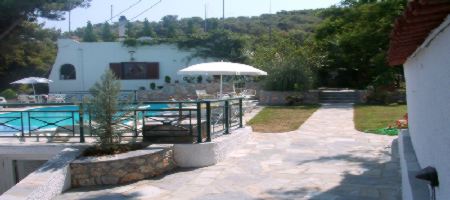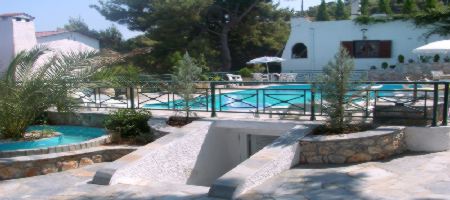 The property has a very large roof terrace with a fully licensed bar and restaurant facilities and panoramic views over the Saronic Gulf; a venue which is suitable for wedding receptions and other celebrations.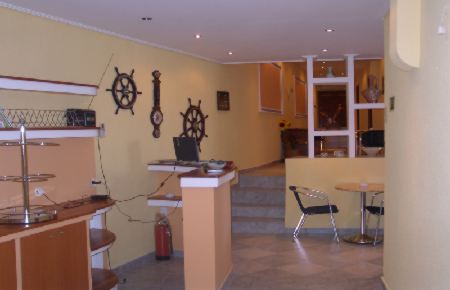 For income the property has 9 en - suite rooms with an opportunity for another 14 plus a bar and a restaurant and beach side renting facilities.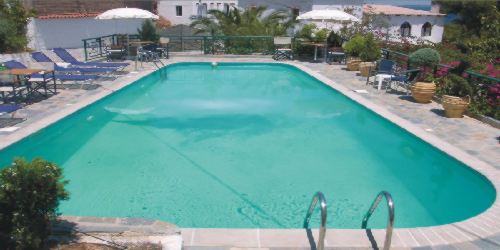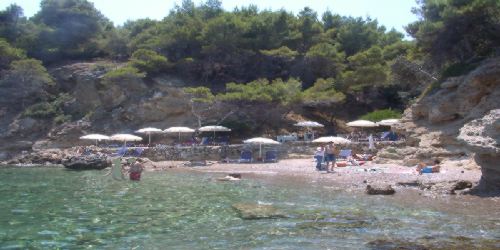 As well as the large swimming pool, there is a private beach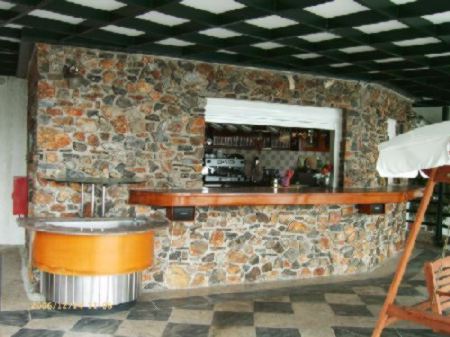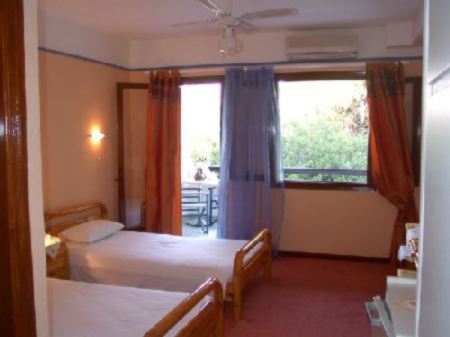 A Full Descriptive Word Document Is Available : Please E Mail Brian.
E Mail Brian.
Price : No Price Any More : OPEN TO OFFERS Code : AGISTRI BUS ST/010
---
A Three Stone Villa Investment With Views To Vlicho Bay And Nidri : Lefkas
An investment and a tourist rental opportunity it is projected to realize a rental income of between 50,000 and 60,000 Euros per summer based on 2009 prices paid in this area by holiday companies contracting villas for the whole season
ASPRODAKI VILLAS is an ideal investment opportunity. Consisting of 3 houses situated on over 5,000 square metres of land. The development has many mature olive and fruit trees and is surrounded by undeveloped farm land. The Villas are perfectly situated for holiday letting or long stay living, close enough to the busy bay side village of Nidri where there are numerous Bars, Restaurants and an active nightlife. Within easy reach of beautiful beaches with crystal clear waters. The Villas are situated near to a main bus route ( 200 Metres ) The development provides a peaceful rural setting adjacent to an un-spoilt traditional Greek village.
Lefkada Island enjoys the advantage of being connected to mainland Greece by a swing bridge and being only 40 minutes by road to Preveza Airport. Preveza Airport caters for flights from all over Europe in the summer months and internal flights to and from Athens all year round. With good road connections to Athens and Thessaloniki, Lefkada is an ideal holiday destination for both European and of course Greek tourists. The beautiful beaches of Dessimi and Micros Gaillos are just 8mins away by car or bus, as is the centre of Nidri with plentiful shops, restaurants, cafes, tour boats etc. Ferries to other Ionion Islands like Ithaki and Kefalonia leave daily from Nidri.
A Complete Description Word Document Is Available Please E Mail Brian.
E Mail Brian.
Price : Offers Invited in the region of 525,000 Euros Code : LEFKAS CS/010
---
A Classical 3 Storey Harbour Front House : Tinos
In a waterfront position in the very sought after Cyclades with famous church, beaches, and being opposite to Mykonos and its International Airport and ferry to Rafina only 20 minutes from Athens airport.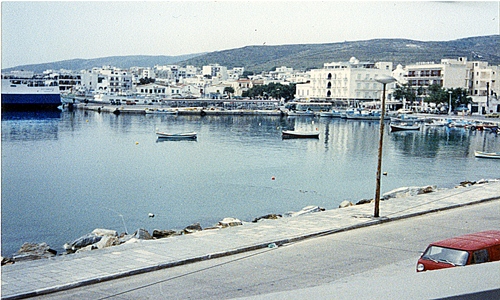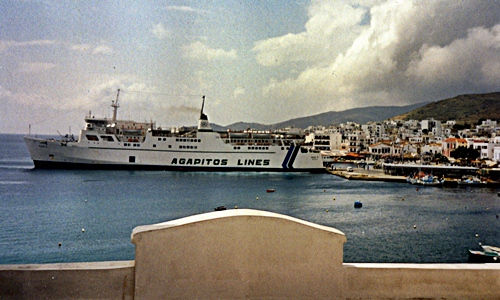 The property was rebuilt in 1989 keeping its classical facade, and consists of a house on the upstairs, and three other bed sits and downstairs shop.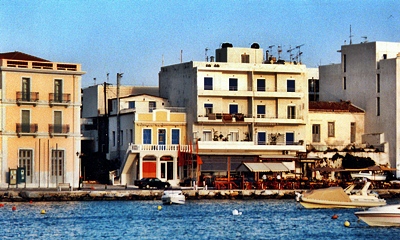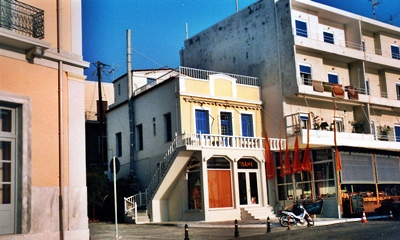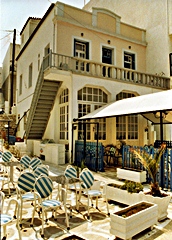 The shop is now rented at 1700 Euros per month and is a shop which imports quality accessories for women and houses. The house upstairs is possible to rent for 700 Euros or more per month. The three other bed sits which have living/cooking areas with separate wc/shower rooms, can be rented for 200 Euros and more each. These are long term rental prices but if rented for summer season then higher amounts can be expected due to seasonal demand.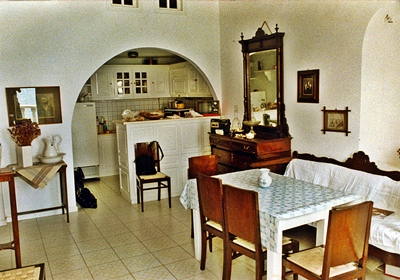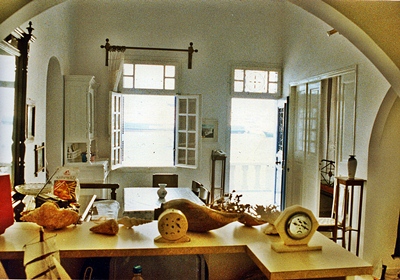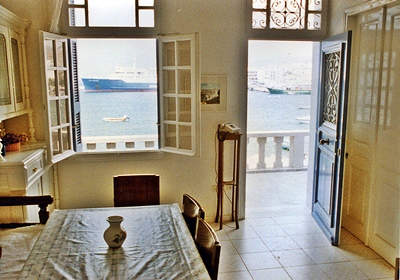 Of course it can also revert to an exclusive private harbour side property.
Price : 1,000,000 Euros Or Near Offers Code : TINOS BUS/AM010
---
A Commercial Building Of 2 Shops And A Nightclub For Sale : Laganas : Zante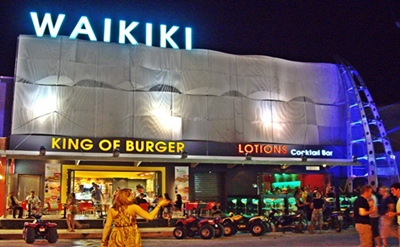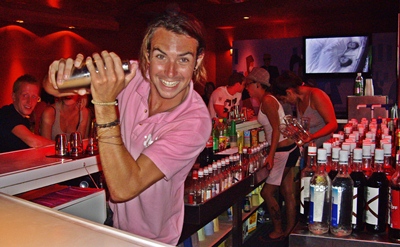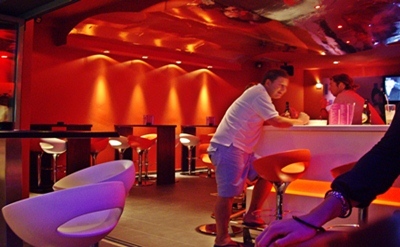 This building is for sale in the famous Zakynthos resort of Lagana. It is around 420 square metres of rentable space with a terrific road frontage, on land of 528 Square Metres. There is a good net profit proven over the last 4 years. If you were to purchase the whole building it would be possible to rent the nightclub for 60,000 Euros per year.
Price : 2,000,000 Euros Or Near Offer. Code : ZANTE TE/010(2)
---