---
Commercial Land : Hotels : Pensions And Businesses For Sale
Greece : Mainland And Islands Page 3
For Page 1
Here : For Page 2
Here : Here : For Page 4
Here

Scroll down to see more property.

---
A Fish & Chip Shop For Rent With Accommodation Above The Shop : Sidari : Corfu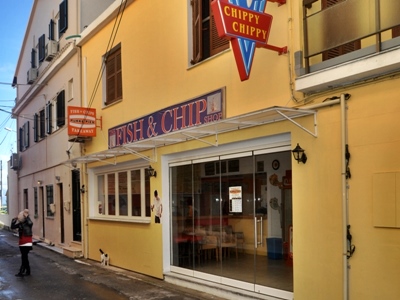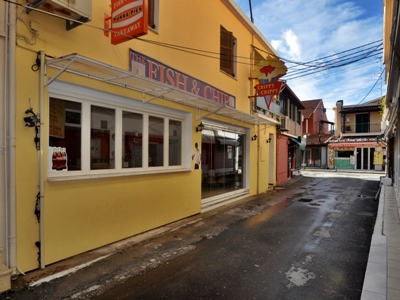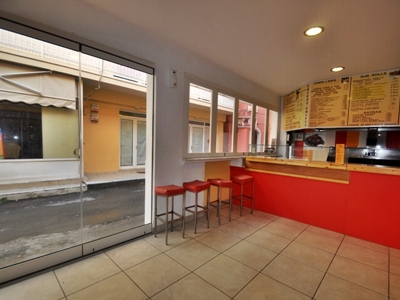 A fantastic opportunity in this busy holiday resort and a one off business in the area. Situated in the centre of Sidari, this business has been up and running for a few years now and has a well established clientele. Although the resort has a huge selection of tavernas, restaurants and bars, this is the only ' Traditional fish and chip shop ' in the resort, and proves to be very popular.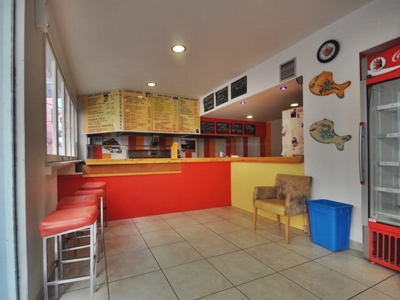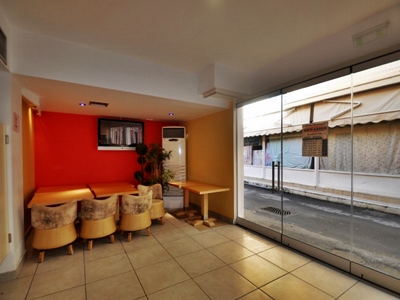 A huge bonus is the 2 bed roomed apartment with 2 bathrooms that is included in the rental agreement. It is upstairs immediately above the shop.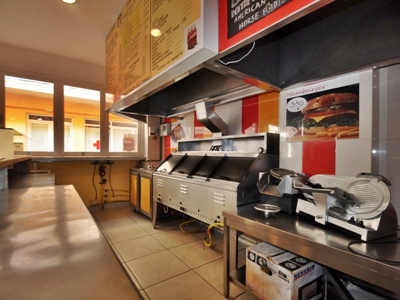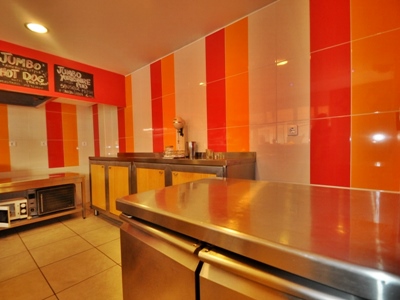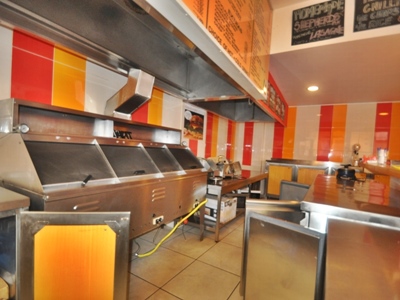 The price is for the rental of the business which means that you can walk in and start to work because everything is there and in excellent condition. The rental agreement can be up to 15 years ( Up to you) and the rental is only 500 Euros per month.
If someone is going anywhere in Greece to run a business the it would cost at least 250 Euros a month for accommodation anyway, It doesn't get better than that. The business is really successful but the owner has been ill and would like to wind down.
Price : 50,000 Euros For Business/Equipment/Goodwill Rent is Then 500 Euros Per Month Code : CORFU BUS/GDSW/342
---
10 Rental Apartments, Restaurant, Bar & Grill Room For Rent : Agios Stefanos Avliotes : Corfu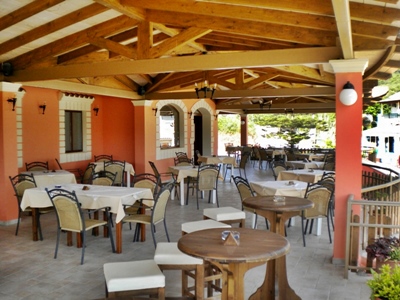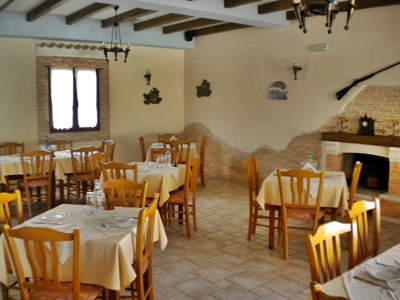 A restaurant, bar, and grill room with 10 x 2 bedroom studios for rental on the first floor and is available on an annual lease basis.
Situated only 2 minutes from the beach of Agios Stefano it is a three star restaurant in excellent condition. There are 150 seats inside plus another 50 seats outside. The restaurant was fully fitted out and refurbished in 2005.
Price : 22,000 Euros Per Annum. Code : CORFU BUS GDSW/341
---
A Successful Family Run Seaside Hotel : Lesvos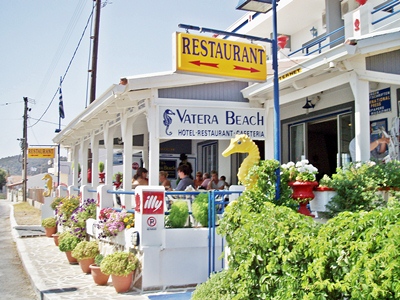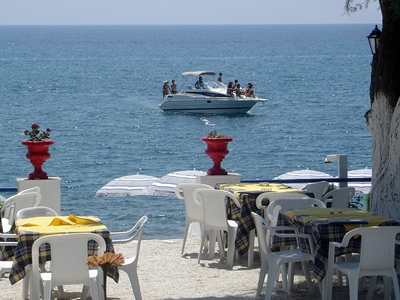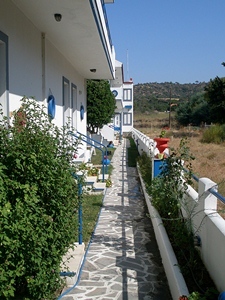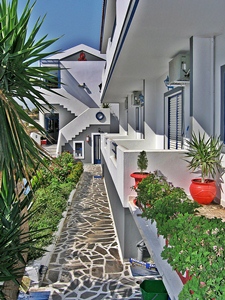 This family run hotel has been running successfully since 1989 and fully maintained ever since. It has 24 fully equipped rooms and has clientele visiting year after year.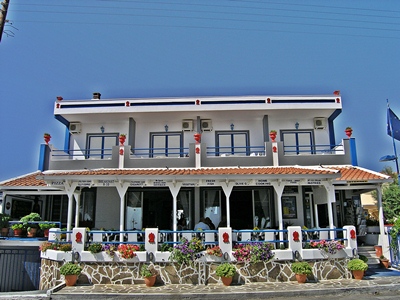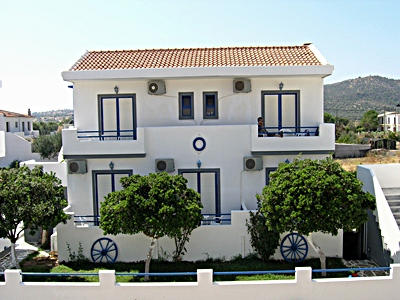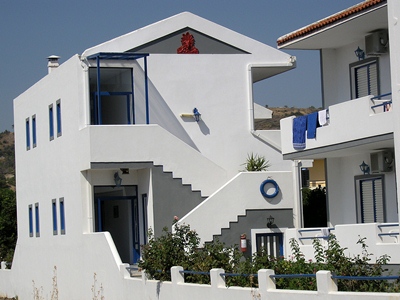 The hotel is situated on one of the most beautiful and longest beaches on Lesvos with an award of Blue Flag status year after year.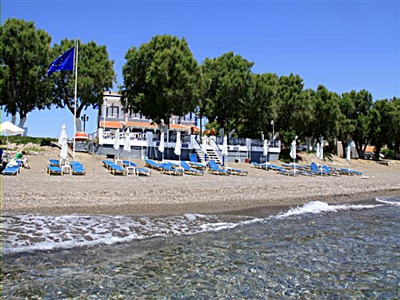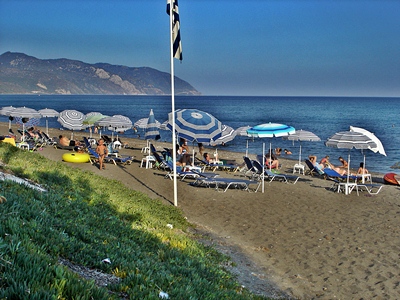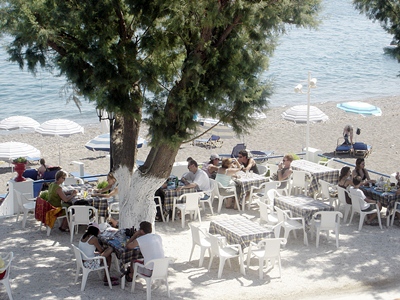 The restaurant has a very good name serving home Greek cooking dishes. There are 6 fully equipped staff rooms one of which has its own kitchen.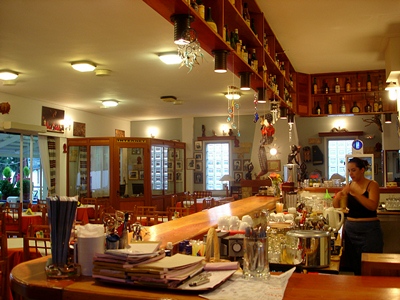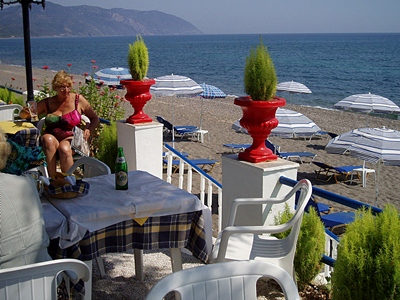 Under each building is fully equipped engineering spaces for the administering of all hotel functions. The hotel has disablement ramps and is set in a nice garden layout.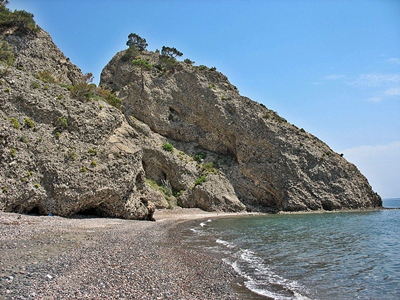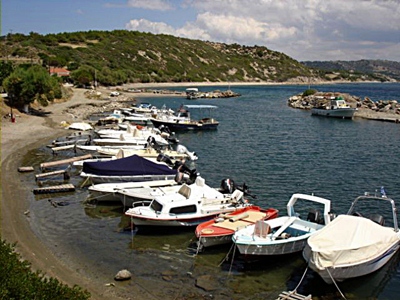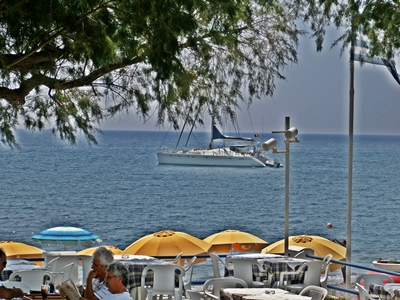 For Full Specifications Please E Mail Brian For A Word Document In Detail
E Mail Brian.
Price : 1,500,000 Euros Price Negotiable Code : LESVOS BUS GB/010

---
Licensed Hotel With 64 Beds For Sale : Kos
This hotel is built in three parts and is built in a plot of 2.150 sq,mts. Total area of the buildings is 1253 sq mts.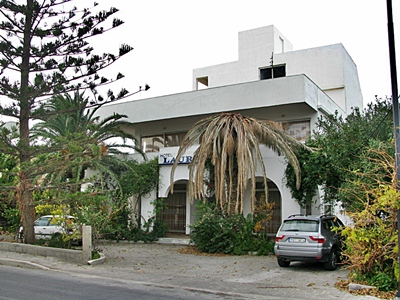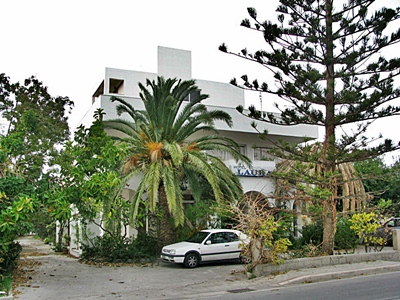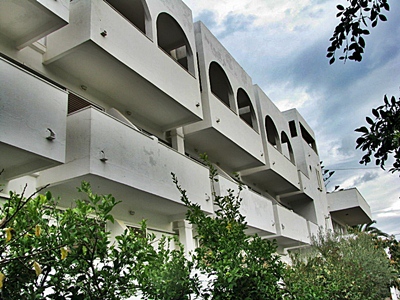 The hotel is in Kos town and is only 400 meters from the beach. It has a Greek tourism licence for 64 beds but the 8 rooms built in 1991 can be rooms with 3 beds so the max capacity possible is 72 beds..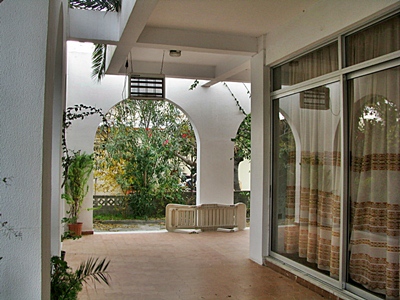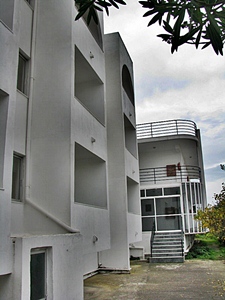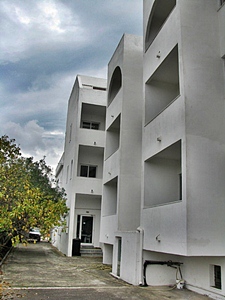 At the back of the Hotel in the South West part there is space enough to make a swimming pool.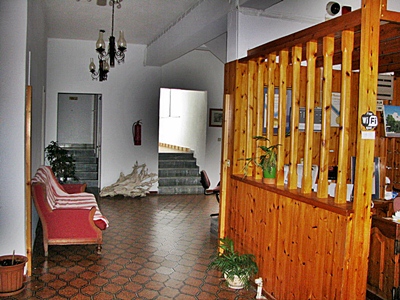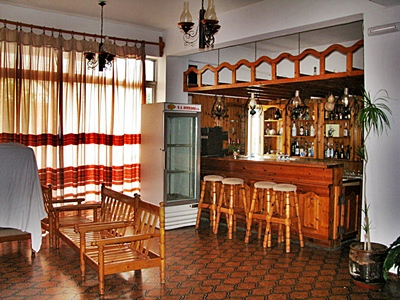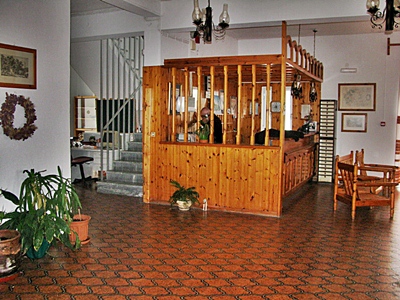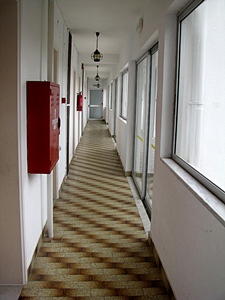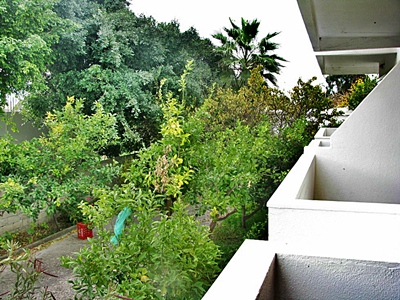 It is for sale because of illness and needs some slight refurbishment.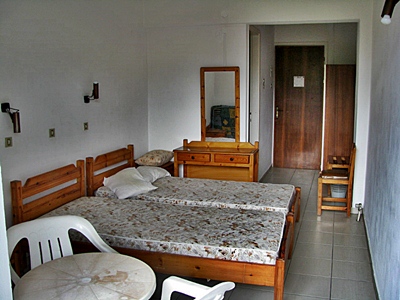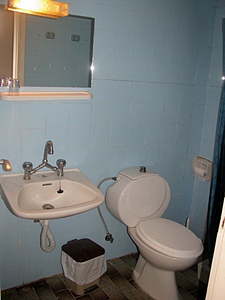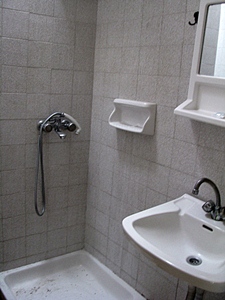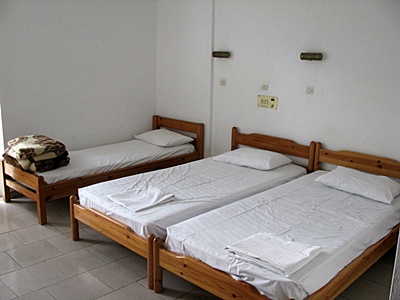 The building needs some renovation, and the owner is not well, so he must sell
Price : 1,000,000 Euros Although the owner may accept an offer. Code : KOS BUS/PT/012
---
A Seaside Hotel Near The Harbour and Town Of Koroni : Koroni : Peleponnese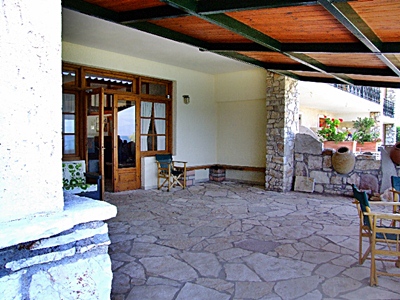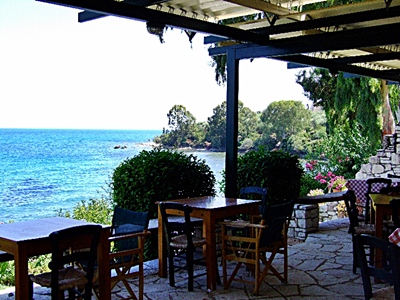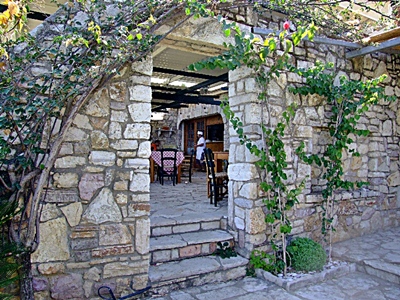 The hotel has eighteen rooms and is located only 1/2 an hour from Kalamata Airport and close to town and harbour.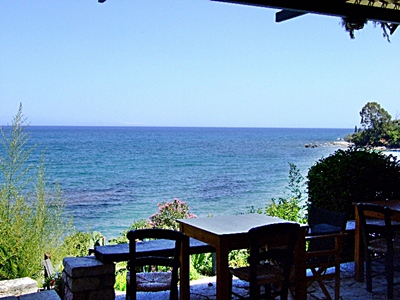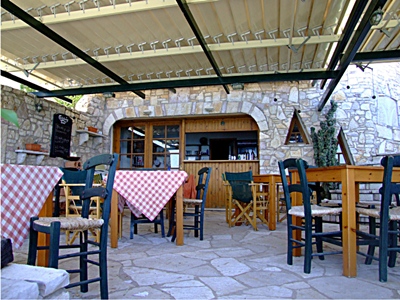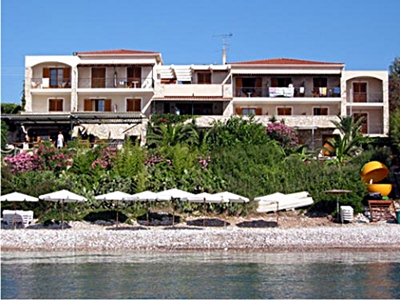 There is a tavern-snack bar on the ground floor with sea view and outside seating area.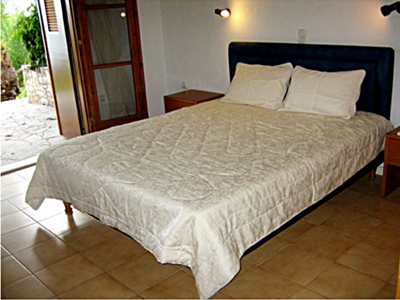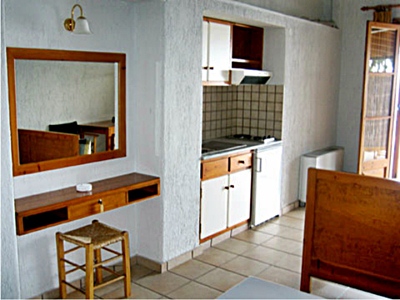 There is a floor plan with a description of the number of rooms available please E Mail Brian and Quote KORONI DG/HOT101
E Mail Brian
Price : 1,500,000 Euros. Code : KORONI DG/HOT101
---
A Seaside Hotel Near The Harbour and Town Of Methoni : Methoni : Peleponnese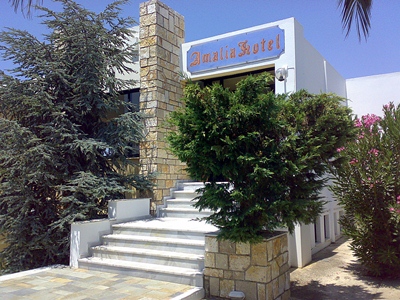 The hotel has a capacity of 34 rooms half of which are totally private with private entrances and double balconies.
All the rooms offer : Comfortable verandas with the above mentioned view, luxurious furniture, private bathrooms, direct dial telephones, fridge and air conditioning.
Price : 1,270,000 Euros. Code : METHONI DG/HOT102
---
A Hotel in Astypalaia With A Great View
: Astypalaia : Kos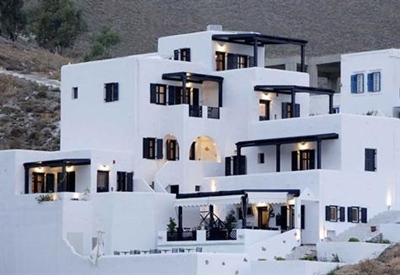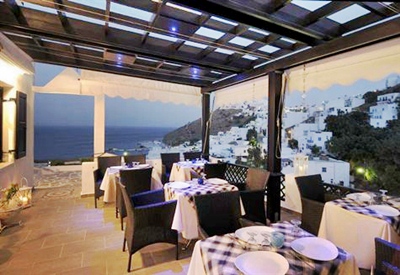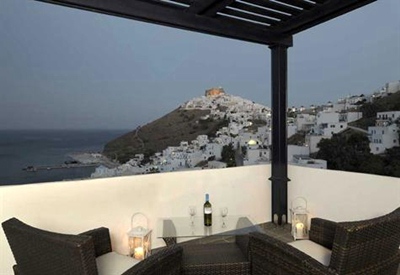 This 300 square meter building was built in 2007 and has a café-restaurant with full equipment and a swimming pool.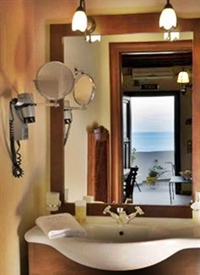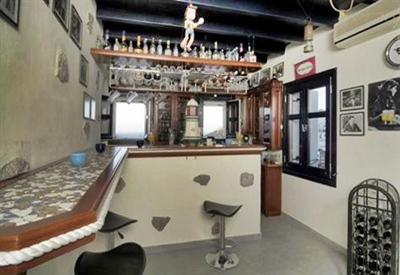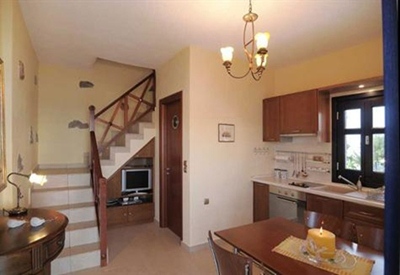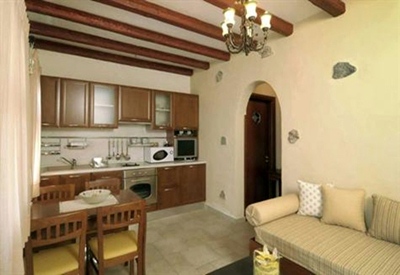 The building is 300 sq m built in levels so all suites have a sea view. The building consists of 5 luxury suites all fully equipped (safe, iron, hair dryer, kitchen household type, fridge, satellite tv, dining room, heating, air condition, phone center. Also hotel has a café-restaurant with full equipment and a swimming pool. There is EOT (tourist organization ) license category LUX KEYS 3+.Distances from town 800m from port 200m from coastline 200m.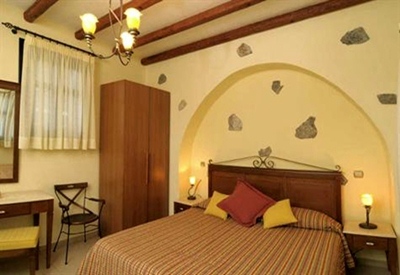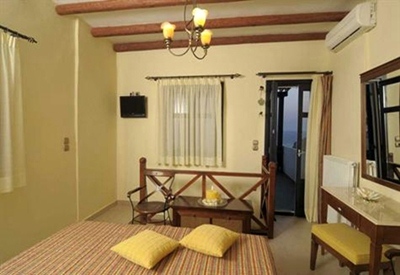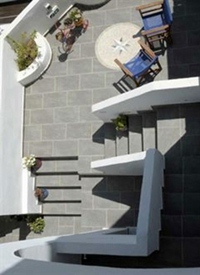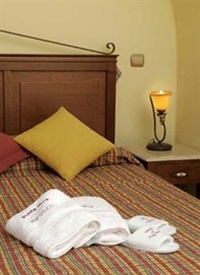 To Visit And View : E Mail Brian And Quote KOS DA/011
E Mail Brian
Price : 670,000 Euros. Code : KOS DA/011
---
A Distressed 6 Villa Holiday Complex For Sale At 40% Below Market Value : Psarou : Zakynthos
Nearly Completed and s
et in a 2,500 sq mt plot only 300 metres from a beautiful beach.
The vendor is in a distress situation who is solely seeking to pay off a bank loan, some contractors costs and some outstanding debts.
There are 6 Villas in the complex with a total building area of 930 sq mts. Five of 120 sq mts each and one mezzonet of 330 sq mts which can be split into two units. Each house has its own private swimming pool, with parking and only a 5 minute walk to the beach, and consists of 3 bedrooms, 2 bathrooms, living, dining, kitchen, sitting rooms, veranda and parking.
Construction began in 2007/2009 and the remaining features to be completed with an estimated proposal cost of 120,000 Euros to 140,000 Euros are exterior landscaping completion of 5 pools ,the driveway access fencing and driveway electric gate, and lighting in the common areas. The interiors of the units are COMPLETED.
To Visit And Meet The Vendors Distress Agent and learn about likely income please E Mail Brian for Word Document And Quote ZANTE / GD/010. E Mail Brian
Price : 1,550,000 Euros. to cover bank loan, fees and outstanding debts. Price is 40% below market value. Code : ZANTE / GD/010
---
10,000 Square Metres Of Building Land With Planning Consent For 4 Villas : Sklithri : Skiathos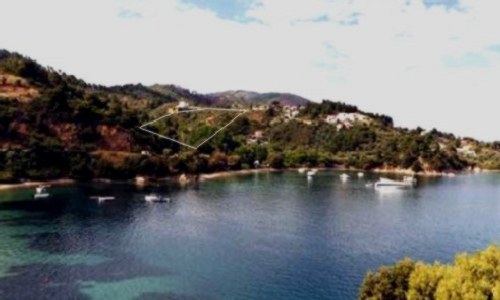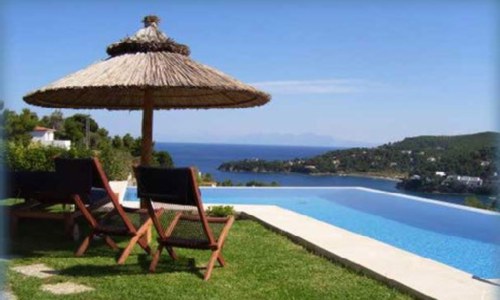 Situated Right at the waterside, these 4 Luxury Villas are sure fire profit winners, being in a very lovely part of South East Skiathos.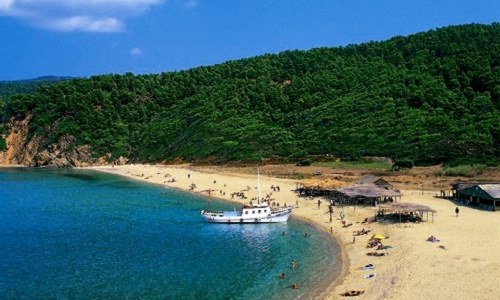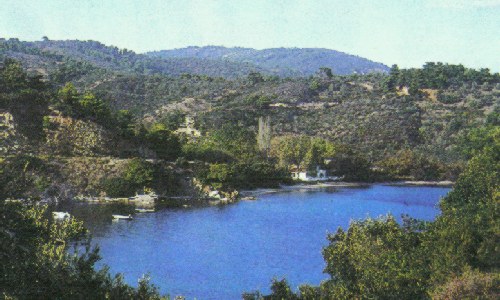 The Four Villas are 133.86 sq mts in size, not including the terraces, and have 3 En Suite Bedrooms, and 3 Toilets with magnificent views over the beach, sea and surrounding mountains from their beautiful built in terraces.
The whole building project is for sale, including the land, architectural drawings and the project complete with Engineer, Project manager, Architect and construction company ready to build.
Price : 550,000 Euros Code : SKIATHOS BUS RA/010 For take over discussions with the owner please E Mail Me
E Mail Brian.
---
How To Own A Cheap Hotel : Buy A Shell And Develop Your Own : Keri : Zakynthos
An unfinished hotel for sale going at a very cheap price. It can then be redeveloped to your own taste's. Overlooking the seaside town of Keri.
The built area of the hotel is a generous 580 Square Metres and it sits in a plot of 3,200 Metres. It is a two floored building with approximately 12 studios, however you can switch things around to your own design. At present it has no services but these can easily be obtained. Could be transformed into a profitable property with less effort than starting from scratch.
Price : 280,000 Euros Or maybe even an offer Code : ZANTE BUS/JK010
---
Two Villas For Sale With A Potential For 5 Independent Units : Alikes Beach Resort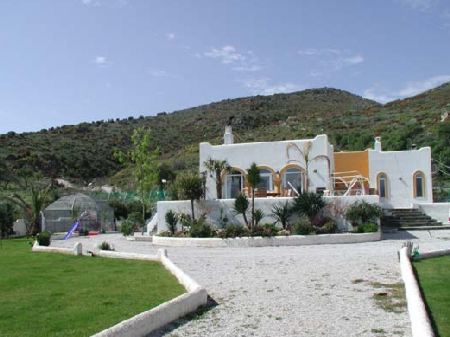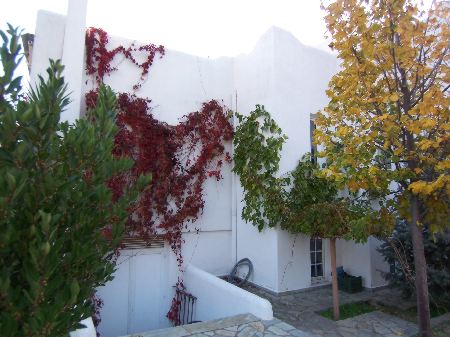 These are two villas with two independent levels and a guest house built on 6,814 sqm land. The villas are situated on a hill with the most panoramic view of Mount Pelion and the Pagastic gulf over looking the port city of Volos and the entire mountain range with views of Pelion villages. Several well cared for sandy beaches are only one kilometre away. The mountain above the house is declared a protected green area and no further development is permitted. The villas are located only 1 km away from the beach resort of Alikes and 8 km from the port city of Volos, 45 km to the ski resort of Chania, 2 km ancient ruins of Demini 40 km from Anchialo airport.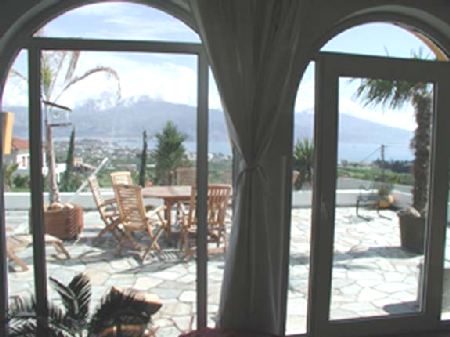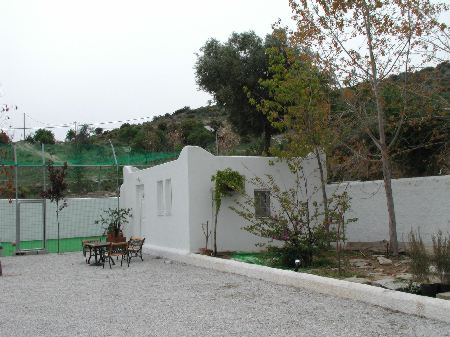 Villa 1 (Two independent levels) 1st floor:120 sqm,Veranda 170 sq. - Two bedrooms-Large living room with fireplace-Large open central patio-Two bathrooms-Kitchen and dining area. Basement/Ground floor 160 sq. meters-Marble bathroom-Cinema room , projector and 270 cm. screen with two meter, motor operated satellite dish. Two bedrooms (unfinished)-One large hall ((unfinished)-Tools and boiler room. Garden. In addition to the magnificent views the ground homes a vineyard, citrus fruit garden, a large enclosed squash and games court of 200 sq. metres, mini zoo and fruit gardens. The guest house is situated next to the games court. The unit enjoys independent facilities such as air conditioning, water heating system, fitted kitchen and fridge. Impressive lighting all around the garden and game courts are installed. All plantation, trees, vineyard and grass are irrigated automatically from the private well which also supplies drinking water. The villas are next to a seasonally running creek. The location is ideal for walking, mountain climbing, horse riding as well as water sports. There are several blue flag beaches with attractive tropical style bars and catering establishments within walking distance.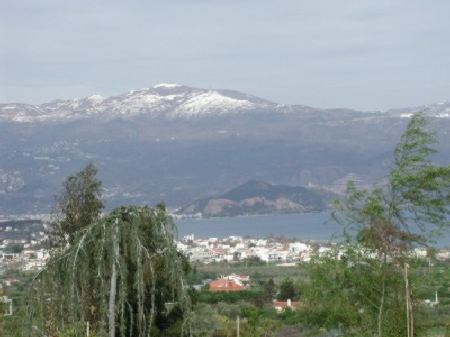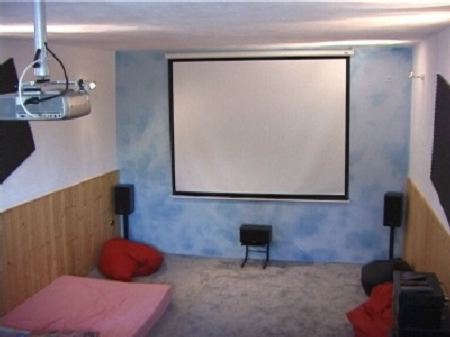 Villa 2 (two independent levels) Foundation structure only. The villa is unfinished, all planning permits and taxes for completion have been obtained and paid for. First floor is 131 sq. meters of open space and the Basement is over 70 sq. meters with additional potential room to expand. Veranda is 320 m2
Price Total For Potentially 5 Independant Units : 648,000 Euro's Negotiable
Price For One House : 420,000 Euros Code : PILION H2323
---
Eleven Apartments Close To The Sea : Thinni : Argolidos
Brand New And Ideal For Renting Income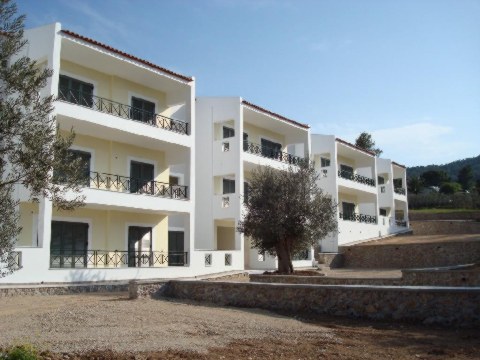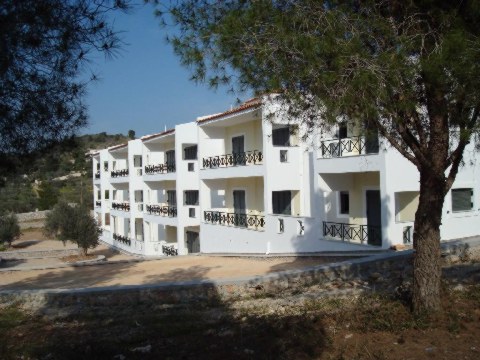 These eleven apartments are within 500 to 600 metres walking distance to the beach at Thinni.
There are other numerous small beaches all around the coast.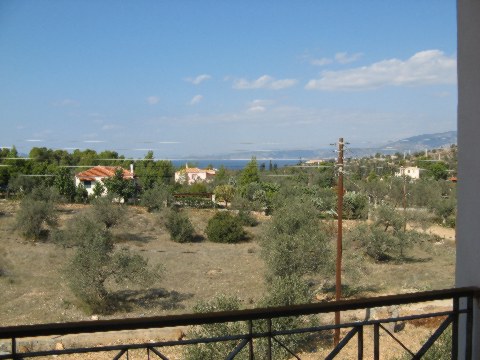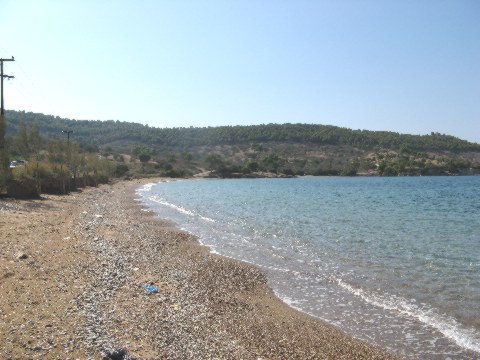 They come with built in wardrobes and kitchen. Each apartment has a parking space in the grounds which will be landscaped. There is a lift to the second and top floor
Thinni is a very quiet area and as far as you can go to the Cape, the area is populated by many ship owners and oil men.
Price For The Whole Complex : 2,150,000 Euros Code : THINNI CDBUS/010
---
Freehold Tavern and Apartment : Kounali : Crete
A Business Opportunity for a freehold tavern and unfinished 2 bedroom apartment.
This substantial business property lies on the main road of Koynali village, over-looking the beautiful area of the Milatos tourist resort. The trade consists of passing tourists visiting the Historic Milatos cave, the virgin beaches further down the road and many locals who visit their properties and business in the 4 villages further along the same road. Available too is the Freehold of the next door Mini-Market and the apartment on top of it.
Price : 250,000 Euros Code : CRETE B&S/TKOUN
---
A Business : Kardemena : Kos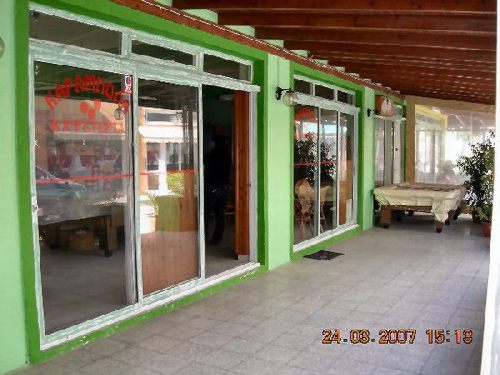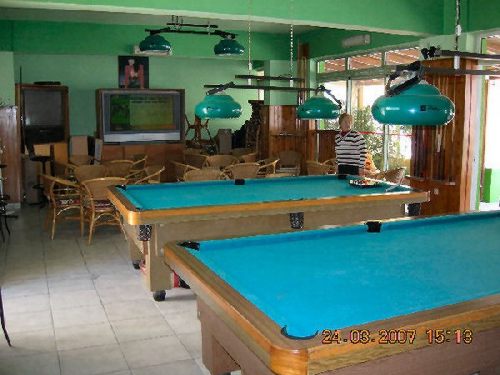 A business with bar billiards in Central Kardemena. Three American Billiards and One French Billiards
The business is 90 square metres in area with a veranda and pergola of 100 square metres. There are 36 chairs, 3 televisions ( 1 X 52 inch ) & ( 2 X 40 inch ) with satellite system. There are two WCs and air conditioning and is fully equipped.
Price : 60,000 Euros Business and Equipment Code : KOS BUS GP-K152
---
A Department Store In A Good Location : Island Of Ios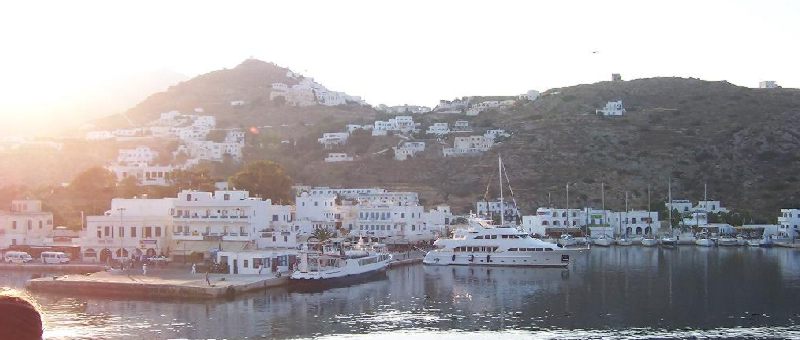 The Agora Center Is In Homer's Square In The Port Of Ios. ( Cyclades )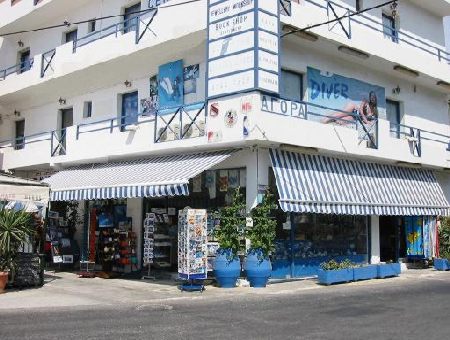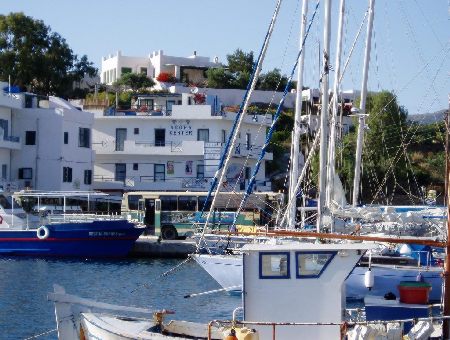 The Agora is 40 metres from the Marina, 100 metres from the port where the ferries dock and opposite the bus station for buses that travel to the far end of the Island.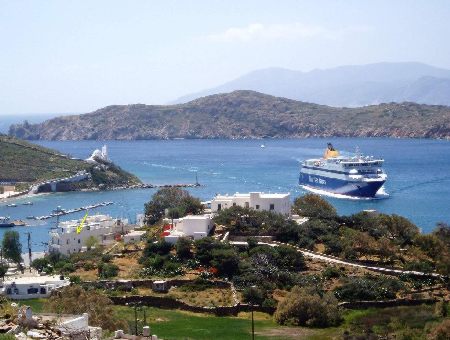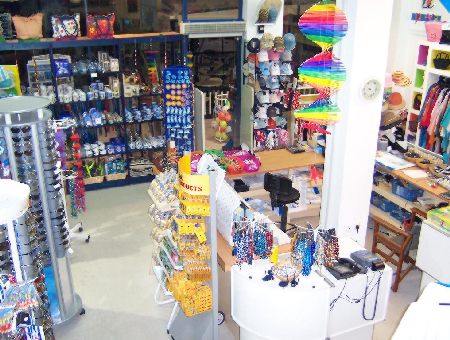 The Agora centre has been working since 1990 and has four main entrances : On the ground floor there is an area of 100 sq mts ( One main shop ) , fully air conditioned. : On the First floor of 150 sq mts there are five shops, two with w.c.s and with every one air conditioned : On the second floor there are 7 rooms with toilet and shower in each room
For More Details And A Descriptive Word Document Please Ask Brian
E Mail Brian.
Price : 1,500,000 Euros Code : IOS BUSPV/010
---
Hotel For Sale : Nyfida : South Lesvos
What is Mythos? It is an unrepeatable investment / business opportunity – a small, holiday apartments hotel (inclusive of fixtures & fittings), with two huge bars in 4000 sq.m. prime land with panoramic views into the Gulf of Kalloni, just a stone's throw away from the picturesque sandy beach of Nyfida – South Lesvos The periphery of the site is planted with pomegranate and vine trees providing shade to the spacious parking area. In front of the building there are palm trees and rose gardens.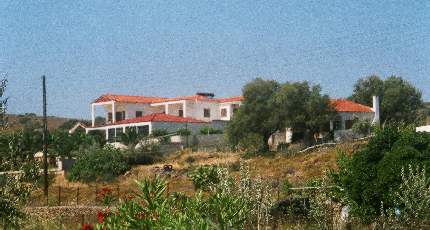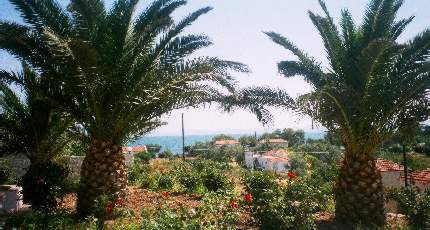 At the back there is a mature orchard and vegetable garden as well as enough space for a sizeable pool and children's playground. The building is surrounded with verandas and balconies and is equipped with central heating, solar panels, A/C, TVs, ornate light fittings and tiled bathrooms with full size tubs. There are ornate plaster covings, wood fittings made from Oregon wood, and the floors throughout the building are laid with expensive Karnazeiko marble.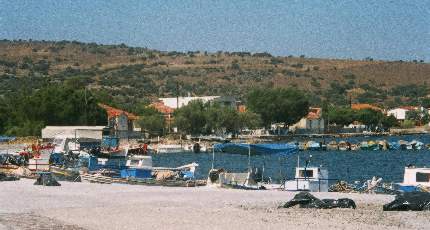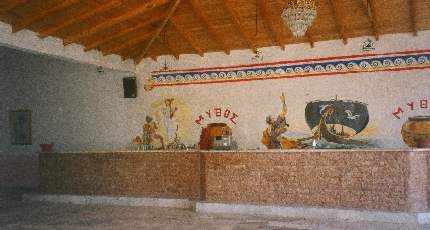 At the first floor (accessed from the back) there is : A spacious family apartment with kitchen dinner, huge lounge, three double bedrooms and four bathrooms. It can be easily converted to smaller living units. Two spacious rooms (accommodating 3 persons each) with full size en suite facilities.
At ground floor (accessed from the back) there is : One, studio for 2 persons, kitchen and full size bathroom, Two studios for 3 persons, cooking facilities and full size bathrooms, Three single staff rooms with WC & Shower facilities. : One storeroom at ground floor (accessed from the front via a majestic staircase) there is : Reception, Two huge bars, Long galley kitchen, and Customer hospitality areas.
Price : 850,000 Euros Or Near Offer Code LESVOS DB / BUSMYTHOSNY
---