---
Property For Sale In Skopelos & Alonisos : Northern Sporades
Geographically Skopelos is an Aegean island situated in the Central-Northwest Aegean, East of Pelion and North of Evia. It has 67km of rich rugged coastline, being 17km long and 8km wide. The population is approximately 5.700 native Skopelitans and is the second largest island in the Northern Sporades (Skiathos, Skopelos, Alonnisos and Skyros).
There are a number of developers in Skopelos, and I can find you more property if you wish.

Scroll Down To See More Property.

---
Two Newly Built Villas In Skopelos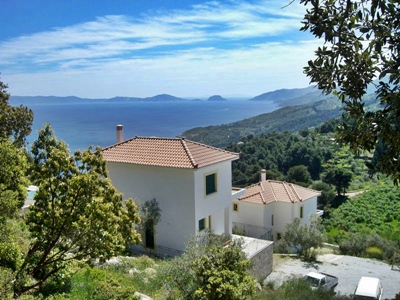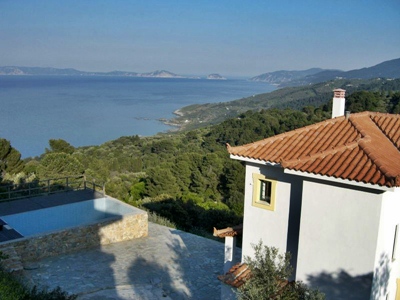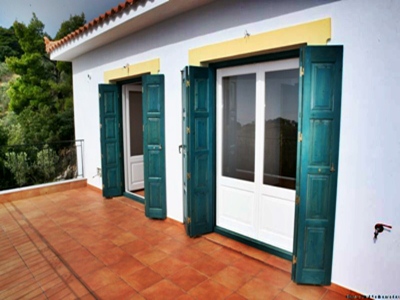 Built on a hilltop surrounded by pine and olive trees and with breathtaking views of the neighbouring islands and Evia they are just 5 klms from the picturesque village of Glossa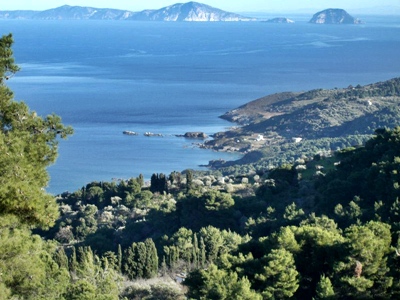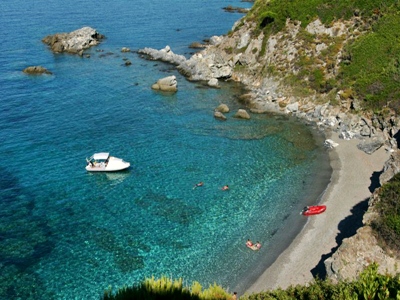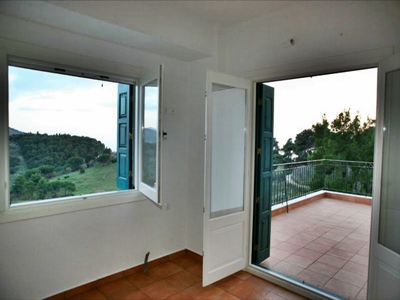 They are two detached properties in an area of 400 sq mts, and with a built area of 150 sq mts, and each with its own private swimming pool.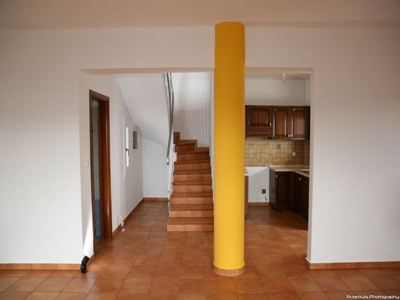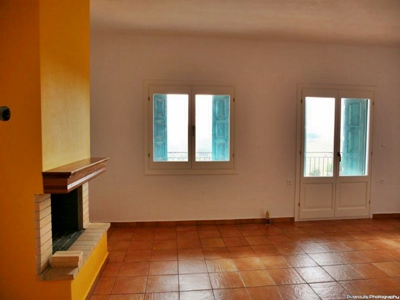 The basement floor is elevated 1.5m above ground level and with a private entrance and comprises one bathroom, an open plan living area with a kitchenette.
The ground floor comprises a living area with fireplace, a kitchen dining area and a bathroom with shower and a terrace. The first floor has two double bedrooms a bathroom with jacuzzi and once again a terrace. The property is air conditioned and piping for central heating has been installed.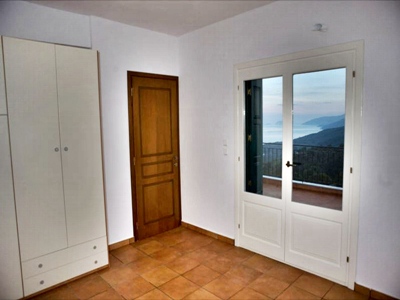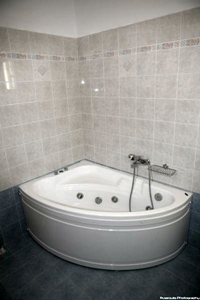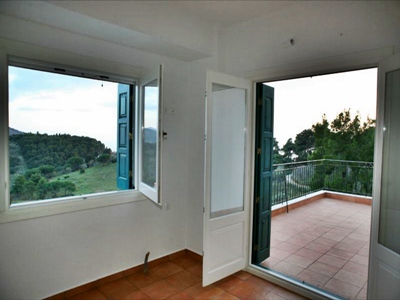 Just 4 klms from the beach these villas offer total peace and tranquillity.
PRICE : 290.000 EUROS Code SKOPELOS ZK/525
---
A Magnificent Private Plot For Sale : Skopelos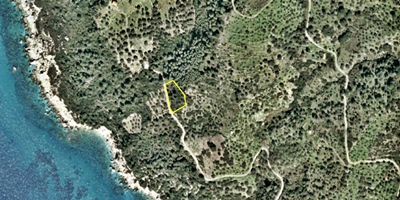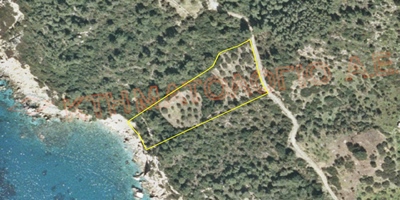 This land is 2 1/2 klms from the port of Loutraki and offers complete privacy for the owner. On the left there is forest and on the right the neighbours land is turning inside so you have complete privacy. There are two pieces , the main part under the road leading to the sea is 4,000 square metres approx, and the piece above the road is one and a half sq mts so you can place your house in the lower piece where the land forms a nice plateau and where you can make steps down to the sea with a magnificent tiny private bay with a small beach.

The sea views from your private house are excellent, showing all the South Coast line of Skopelos, Euvoia Island and Skiathos.

PRICE : 130.000 EUROS

Negotiable

Code SKOPELOS PLOT/AD/010

I have similar properties available please ask.
---
A Large Plot With Terrific Sea Views For Sale : Skopelos

This land is 6,352.79 square metres in area and is located on a rocky slope 150 metres from a sandy beach, with magnificent unlimited views to the Korthi bay and town ( No other buildings are allowed to be built in front of the plot because of its proximity to the seafront). There is a valid building licence with a plan for two villas in traditional Cycladic style which can also be unified to form one single villas. The total building plan is 255 square metres. This building licence expires by March 2014 and the concrete skeleton has to be completed before that time, otherwise the licence will need to be renewed
The plot also includes an old traditional stone cottage ( Konaki ) of 27 square metres which can be transformed to a studio / guest house.
PRICE : 180.000 EUROS Negotiable Code SKOPELOS PLOT/AD/011
---
A Superb Plot Overlooking The Sea With Terrific Sea Views For Sale : Skopelos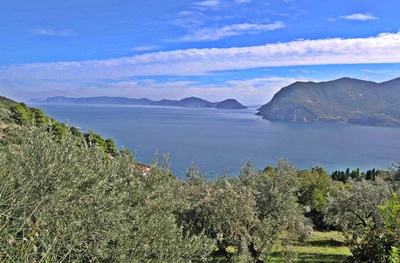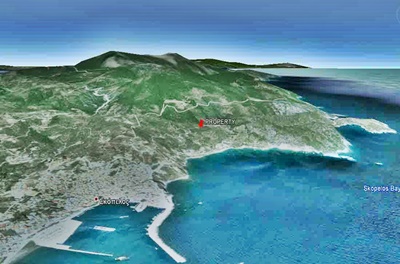 A beautiful plot with excellent view to Allonisos and the passage between Skopelos and Alonisos. it is only a 5 to 6 minutes drive from the port of Skopelos. It is quiet and isolated for pure enjoyment. The plot is 4,300 Square metres with a building allowance of 200 square metres.
PRICE : 140.000 EUROS Negotiable Code SKOPELOS PLOT/AD/013
---
A Plot In Front Of The Sea For Sale : Glossa : Skopelos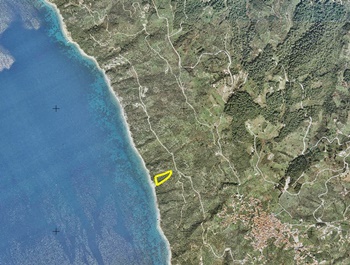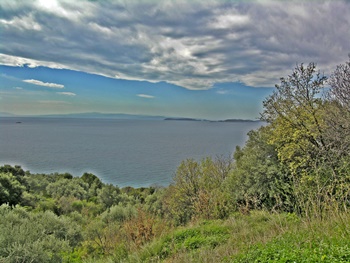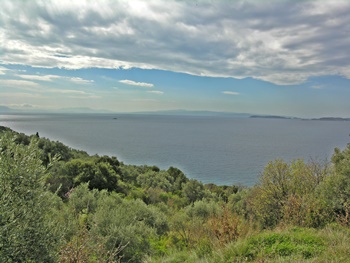 This plot is very close to Glossa and situated just outside. It has a surface area of 8.406.23 sq mts, from which is designated 1.51.28 considered as forest and the rest 6.8899.95 are designated cultivated, so the building allowance is up to 260 sq mts in total. The superb views are over towards Euboia opposite Skiathos and all the other small islands.
PRICE : 140.000 EUROS Negotiable Code SKOPELOS PLOT/AD/016
---
A Plot Overlooking Skopelos Town For Sale : Skopelos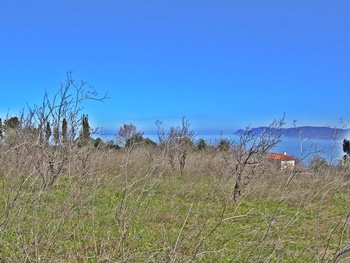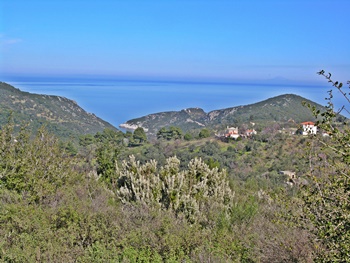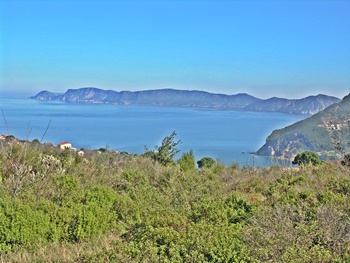 This plot is at the top of the hill overlooking Skopelos Town with full 360 degrees views. It is 6.487.90 sq mts and the building allowance is up to 250 sq mts. When the atmosphere is clear you can view from Mount Athos to Euboia and from sunrise to sunset.
PRICE : 150.000 EUROS Negotiable Code SKOPELOS PLOT/AD/012
---
A House Situated On The Top Of A Hill Overlooking Skopelos Town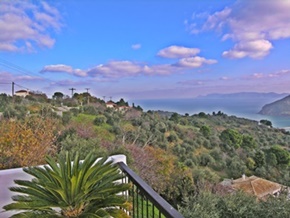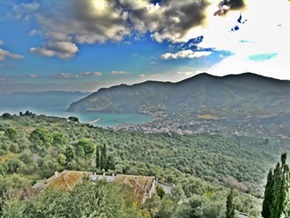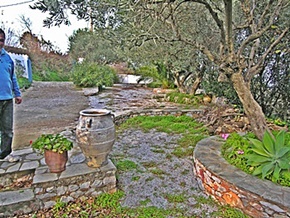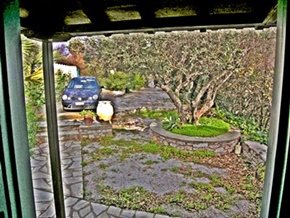 The land is 5,000 square metres in area with fabulous views.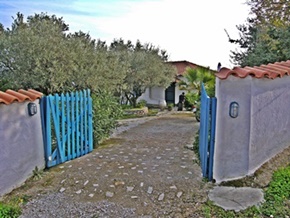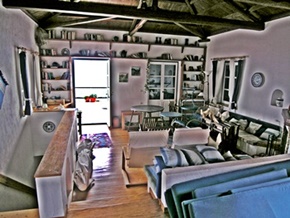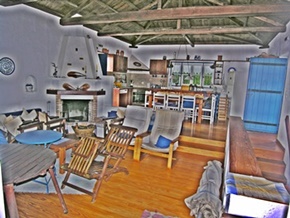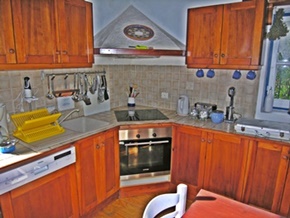 The house is on the Raches to Pefkias road so is easily accessible. The house is 145 sq mts plus the garage, and the room for central heating.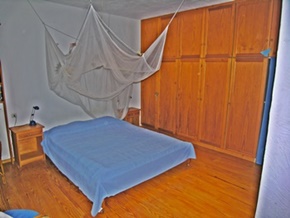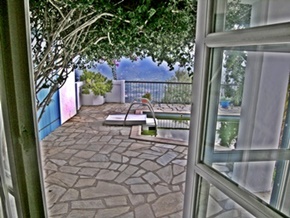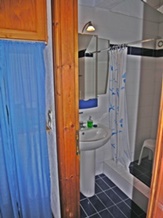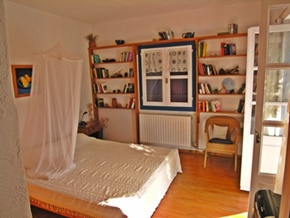 The house has central heating in a separate room : There is a parking place as well as a garage and another 65 square metres of building allowance.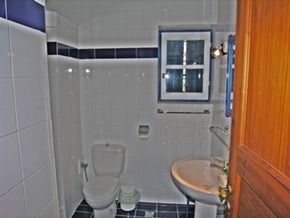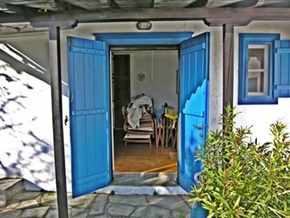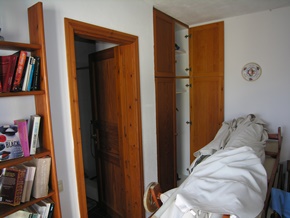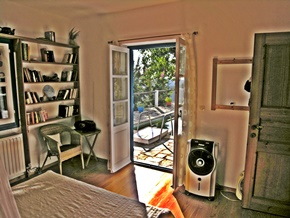 There is a lounge diner / kitchen room. 2 bedrooms, one with interior bathroom the other with independent bathroom. There is also an independent studio with interior bathroom. The house also has a swimming pool And included in the sale is a Jeep and a 4.5 Metre speed boat with a 30 H.P. outboard engine.
PRICE : 390.000 EUROS Code SKOPELOS HSE / AD015
---