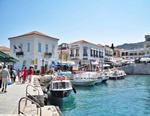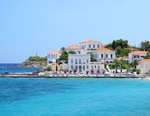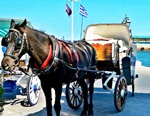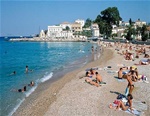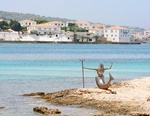 ---
Land & Villas For Sale Saronic Gulf : Spetses Island : Back To

Hydra

Scroll Down To See More Property.

---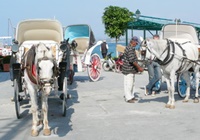 The island of Spetses

is one of the Saronic Islands of Greece, located in the Aegean Sea between the Saronic Gulf and the Argolic Gulf. It is separated from the Peloponnesus by a narrow strip of water.

There is no airport in Spetses. The closest is the airport of Athens that receives internal and international flights all year round. From Athens, visitors can go to the port of Piraeus and take the ferry to Spetses. This ferry departs many times per day and needs 3 hours to go from Athens to Spetses.

Prices are not cheap compared to other parts of Greece, but with steady growth and no signs of a slowdown, a home on Spetses is a good investment too!There are no private cars on the island and so the locals travel on mopeds or quad bikes. Visitors, on the other hand, take horse buggies, traditional wooden fishing boats, or water taxis that charge €18 to cross the bay to the Old Harbour.
---
Spetses Property Arriving Soon
---