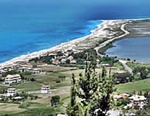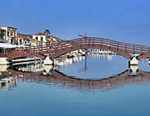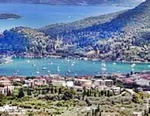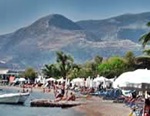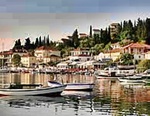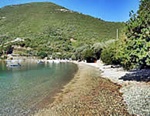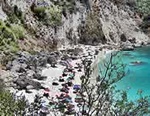 ---
Property For Sale In The Ionian Islands.
Kefalonia : Lefkas : Meganisi
Kefalonia
Here

Scroll Down To See More Property.

Patience Please For Photographs To Download. Then Its Easy and Quicker Next Visit
---
Lefkas and Meganisi : Ionian Islands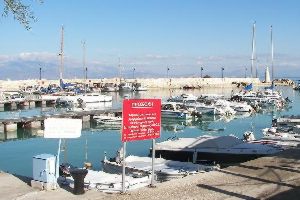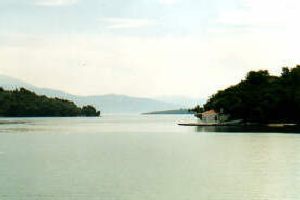 People love this place. Nidri, Vliho, Tranquil bay. Very Nice. Opposite is the Island of Meganisi.
Strongly traditional, Lefkas is an island where it is not necessary to get off the beaten track to taste the flavour of authentic Greek life.
To get there, you can now fly into Prevesa on the mainland, and from there by ferry, or across the causeway from the mainland.
Look out particularly for new build in Lefkas and Meganissi

---
Three Beautiful Stone Villas With Views Over To Skorpios : Spartochiri : Meganisi : Lefkas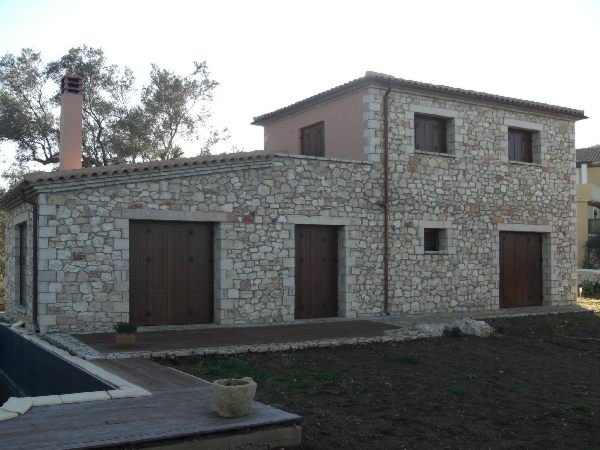 Each private villa comes with a swimming pool, and a fabulous view to the sea and the Island of Scorpios ( Onasis private Island )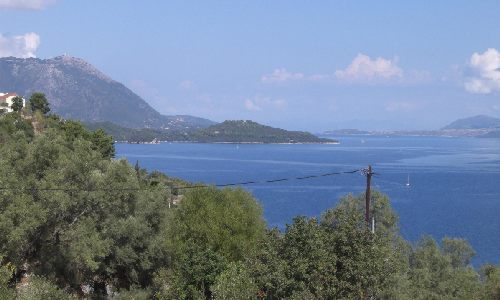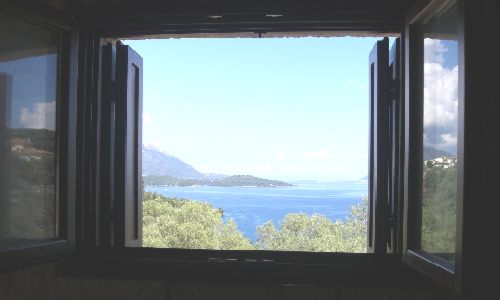 The characteristics of these houses are : complete traditional stone construction, with 100 square metres each including 3 bedrooms, 2 bathrooms ( One with jacuzzi ) , a W.C. a store room, a living room with fireplace and a kitchen. All the floors and the ceiling are made of oak in traditional style.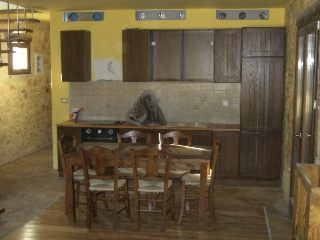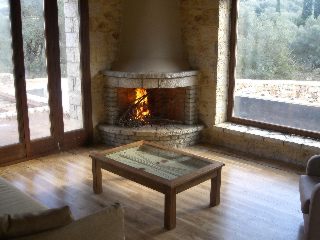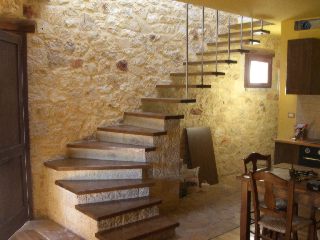 Each villa has a private pool of 40 cubic metres and a stone based barbeque in a plot of 750 square metres with private garden, including olive trees, natural rocks, flowers in a natural surrounding environment.
Each Villa has a parking space for two cars, the air conditioning is central so that each room can be controlled individually for hot and cold. The system is energy saving and the latest air conditioning technology and the whole house has been constructed in a ecological way as no materials are toxic. Particular attention has been paid to the lighting of the gardens, the swimming pools and the inside and outside of the villas.
Each House Provides A High Level Of Privacy With Each house Having No Contact With The Other Two.
Price : Only one left at 320,000 Euros Code : LEFKAS KK/010
---
A Three Stone Villa Investment With Views To Vlicho Bay And Nidri : Lefkas
An investment and a tourist rental opportunity it is projected to realize a rental income of between 50,000 and 60,000 Euros per summer based on 2009 prices paid in this area by holiday companies contracting villas for the whole season.
ASPRODAKI VILLAS is an ideal investment opportunity. Consisting of 3 houses situated on over 5,000 square metres of land. The development has many mature olive and fruit trees and is surrounded by undeveloped farm land. The Villas are perfectly situated for holiday letting or long stay living, close enough to the busy bay side village of Nidri where there are numerous Bars, Restaurants and an active nightlife. Within easy reach of beautiful beaches with crystal clear waters. The Villas are situated near to a main bus route ( 200 Metres ) The development provides a peaceful rural setting adjacent to an un-spoilt traditional Greek village.
Lefkada Island enjoys the advantage of being connected to mainland Greece by a swing bridge and being only 40 minutes by road to Preveza Airport. Preveza Airport caters for flights from all over Europe in the summer months and internal flights to and from Athens all year round. With good road connections to Athens and Thessaloniki, Lefkada is an ideal holiday destination for both European and of course Greek tourists. The beautiful beaches of Dessimi and Micros Gaillos are just 8mins away by car or bus, as is the centre of Nidri with plentiful shops, restaurants, cafes, tour boats etc. Ferries to other Ionian Islands like Ithaki and Kefalonia leave daily from Nidri.
A Complete Description Word Document Is Available Please E Mail Brian.
E Mail Brian.
Price : Offers Invited in the region of 525,000 Euros Code : LEFKAS CS/010
---