---
---
A One Bedroom Apartment For Up To 5 Persons : Sisi : Crete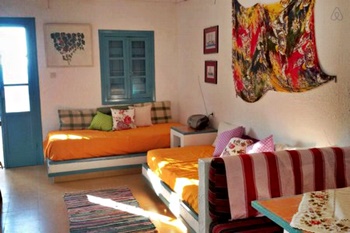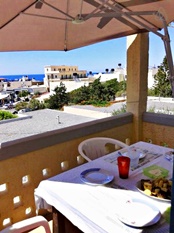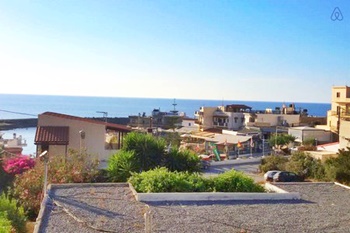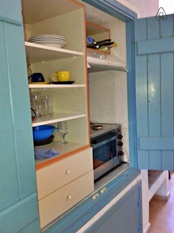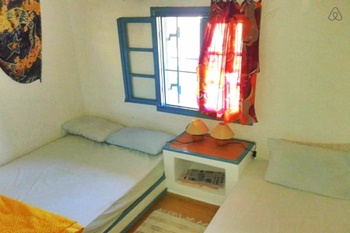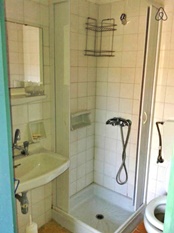 At the traditional village of Sisi, this one bedroom apartment is offered for sale. It can host up to 5 persons and consists of a separate bedroom, an open kitchen, living room and a balcony with sea view. The apartment has built in beds, a double and a single one in the bedroom and two single ones in the living room. The apartment provides a lot of provisions such us radio, coffee maker, toaster, a freezer ,an electrical oven a fireplace and parking space.
The picturesque harbour of Sisi is right in front. A perfect holiday house at a beautiful, traditional village.
Price : 60,000 Euros Code : CRETE IG / SIS110
---
A 2 Bed Apartment Close To The Harbour : Sisi : Crete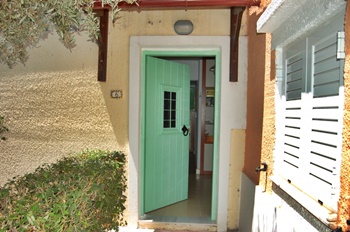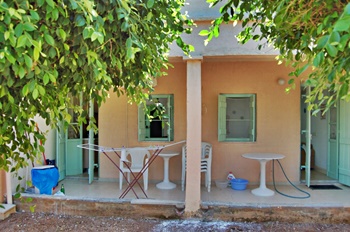 This beautiful ,very well maintained apartment is located close to the picturesque harbour of Sisi.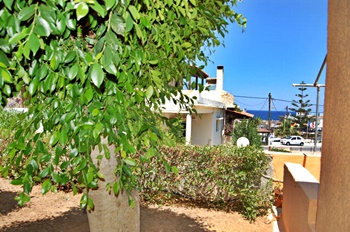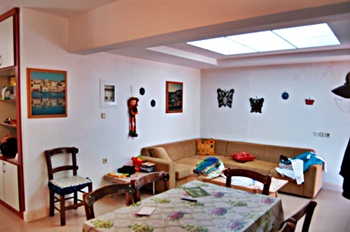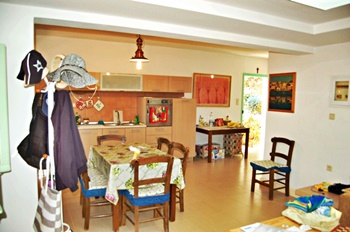 It offers two bedrooms, a bathroom, a large living - dining area with a modern, open kitchen.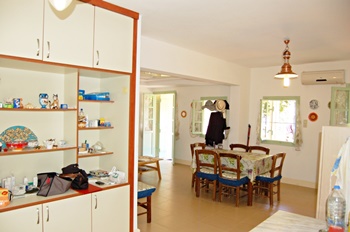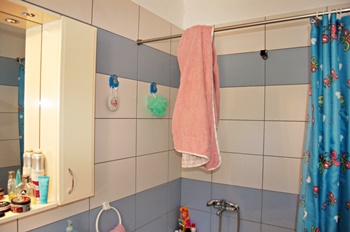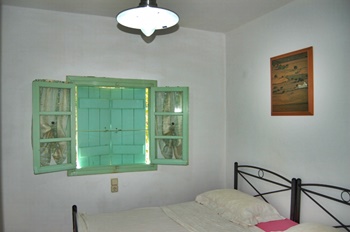 All electrical appliances are available and the property is offered fully furnished. A little garden area with about 30mē offers sea view and sitting area. Air conditioning is installed. This two bedroom apartment is a perfect, turnkey holiday home at a lovely village.
Price : 110,000 Euros. Code : CRETE IG / 85227
---
A Five Bedroom Hilltop House With Views Over To Athens : Mesagros : Aegina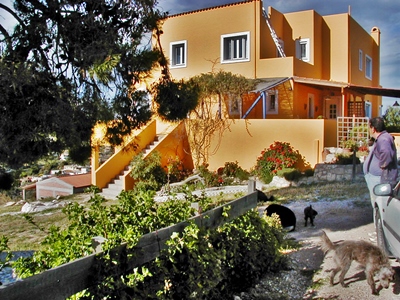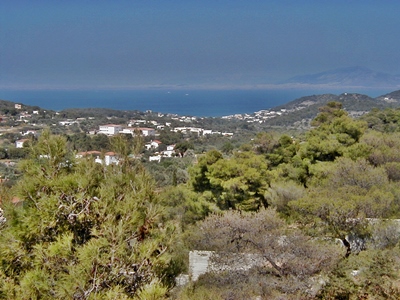 This beautiful home sits on 4,507 square metres of property looking down into the village and the valley of Mesagros, up to the medieval site of Paleo Hora and out to the Saronic Gulf and the city of Athens. It is a magical location. Built in 1997 by the present owners, this is a comfortable place to live all year round.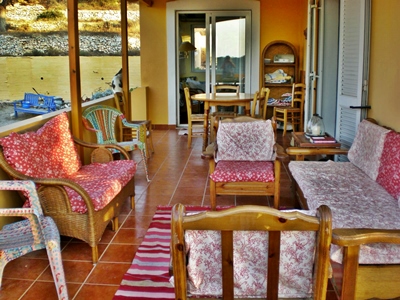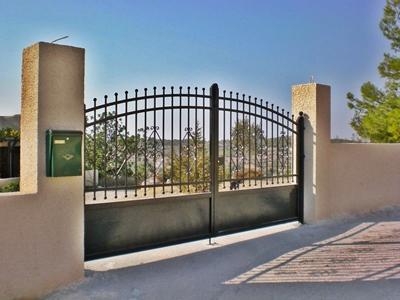 The grounds include about 50 pine trees in various sizes, stone walkways and walls, a large dog kennel built over a 60 cubic meter cement water cistern. One side of the property is left wild and rocky, filled with thyme, wild rose bushes, meadow flowers and trees, the other side of the property is half cultivated with a long winding driveway leading to a double black iron fence and a cement wall surrounds the land. It is private and quiet.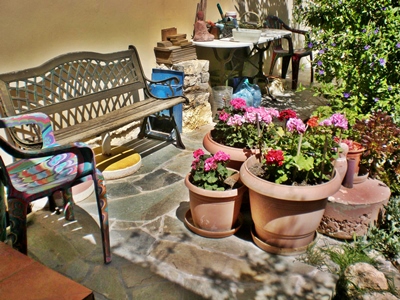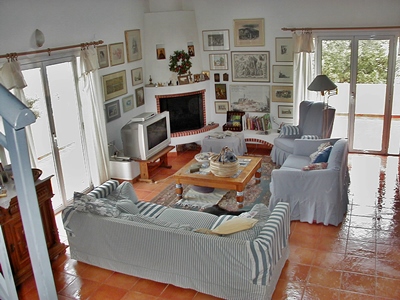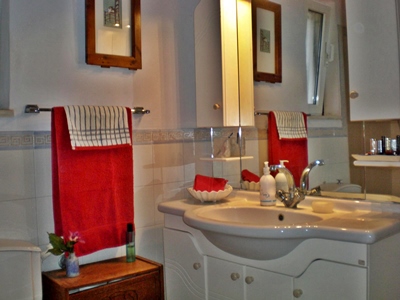 The house is open and airy with balconies off every room up and down. There is a fireplace in the main area and a sunroom off the open kitchen which is a dream kitchen for people who like to cook. There is also an entrance hall, with a laundry/storage room off the entrance hall. The living area is two floors high with a large round window bringing in the light all day long.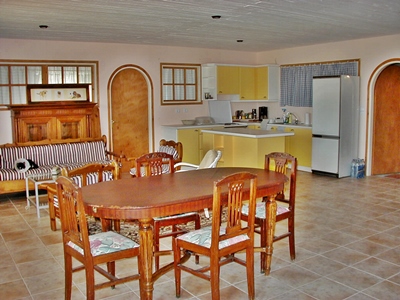 There are two bedrooms upstairs; the master bedroom has his and her bathrooms and the large balcony looks towards Athens, where the city lights are dazzling on a clear night. There is also another open area (which could be closed off) used as a computer/office area and library, with a view to the living room and the large round window.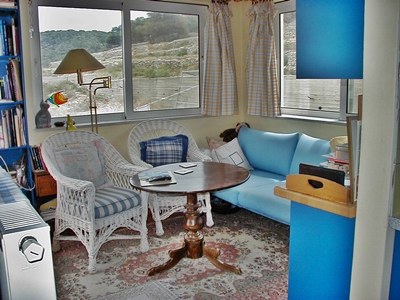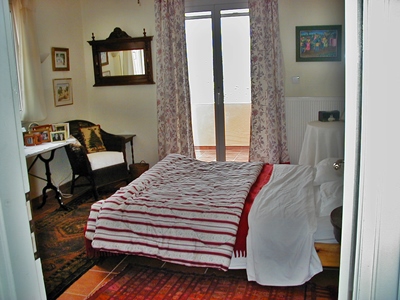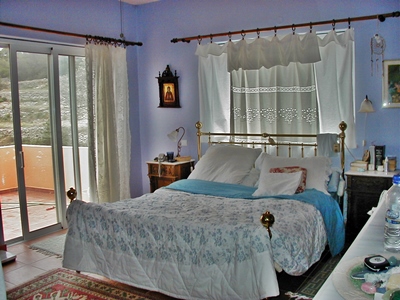 The house is 337 square metres in area, (house and apartment) and is built into the hill so the basement front is on ground level and features a complete apartment with two bedrooms, a kitchen and bathroom. Behind lies a storage area, workshop and furnace room with a staircase leading upward. The apartment has its own entrance and outside terrace area making it totally independent. A permit could be obtained to build a second house on the property and there is plenty of room to put in a swimming pool as well. Amenities include a solar water heater, central TV antenna, a storage area under the terrace with an outside entrance, air conditioning in the master bedroom, ceiling fans in most rooms, shutters or bars on almost all doors and windows, tiled floors throughout, and solid interior doors.
And when you need a city break, Athens is only a boat ride away: 45 minutes by hydrofoil or 75 minutes by ferry boat; easy to go into the city for the day and return.
This is a wonderful house for a family with lots of room for guests and situated in a beautiful location. An excellent investment!!
Price : 400,000 Euros Or Near Offer Code : AEGINA PK / 010
---
A Ready To Move In Maisonette By The Beach : Tyros : East Peleponese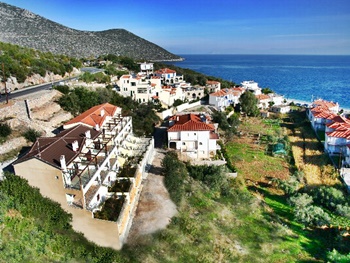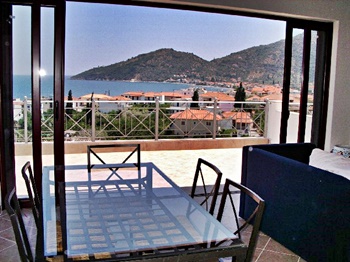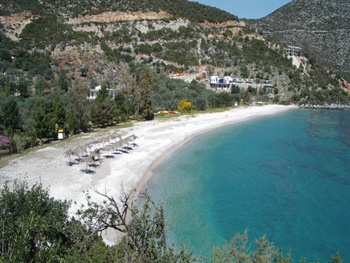 In this small block of maisonettes inside the village of Tyros (by the beach) at a location with panoramic sea view, and just few meters from the beach & few minutes (by foot) from the exotic beach of Tigani, we offer a ready to move in maisonette.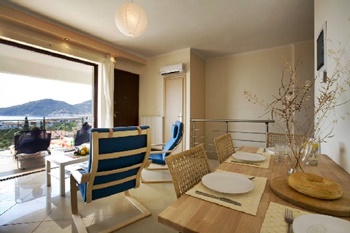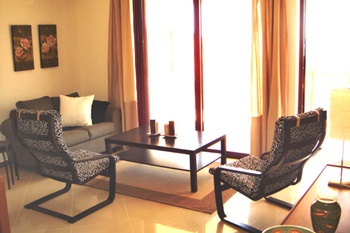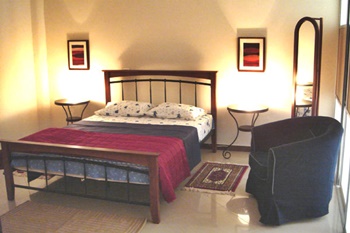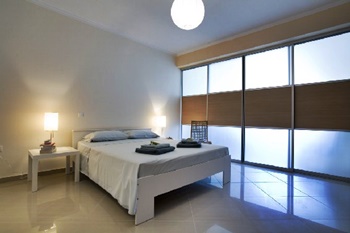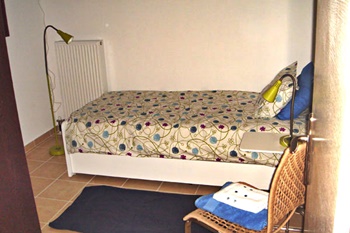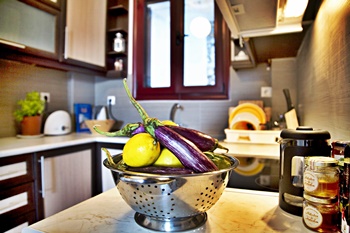 The maisonette is 88 sq mts, split in 2 levels which features private terrace, big veranda with sea view, bathroom, WC, open kitchen & living area, architectural lighting, 3 bedrooms, utility room, central heating, installed A/C, backup light for power failure, double glazed windows, high security door, closed large parking with space for storage/automatic garage door & storage place inside the house. Can be used privately or is an Ideal investment opportunity as a holiday rental. Except for holiday use is deal for short term rentals.
Price : 165,000 Euros Code : LEONIDION GN/38
---
Two Sea Front Apartments Overlooking The Harbour : Agia Galini : Southern Crete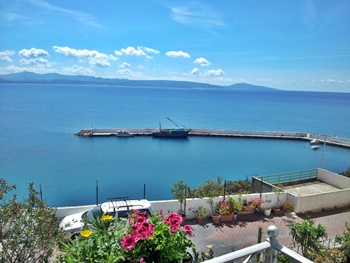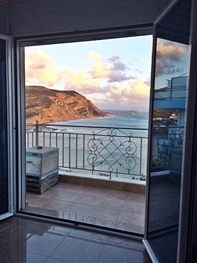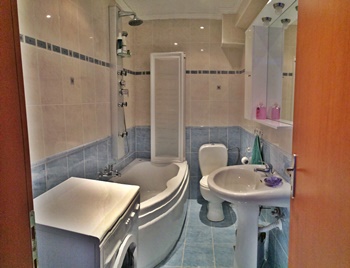 Part of a fully renovated apartment block on the ridge in Agia Galini village overlooking the the harbour and Bay of Messara, these apartments are available to buy.
The impressive position of this property in terms of views, location, accessibility to the village and beach makes it a rare and special find.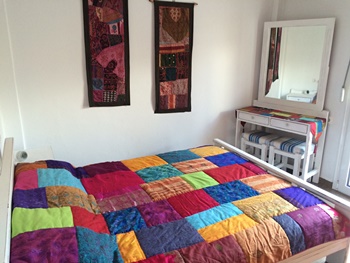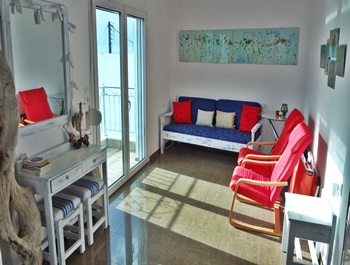 The apartment comprises : One double bedroom with quality fitted wardrobes : Fitted modern kitchen with appliances : Bathroom with bath and power shower : Open living-dining area with quality furnishings and sea facing terrace : Balcony to front and rear offering incredible views : High protective glass to windows : Air conditioning : Solar hot water : Security entrance : Internet connection is available and Private parking.
Code : CRETE LB/VAG266 Price : 112.000 Euros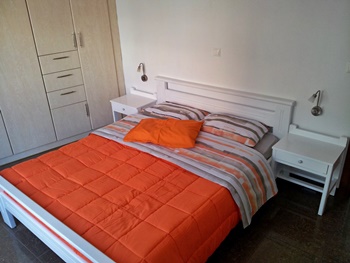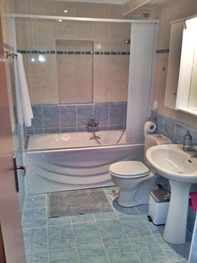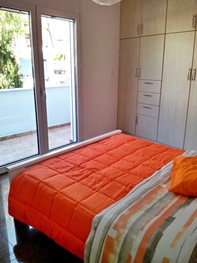 The impressive sea front location combined with incredible sea views, accessibility to the village and beach makes this a very special property. The property could be ideal to use as a permanent home or a holiday home or holiday let, the property has an EOT licence for tourism. Benefiting from full modernisation and quality fixtures and fittings the apartment comes fully furnished and ready for occupancy.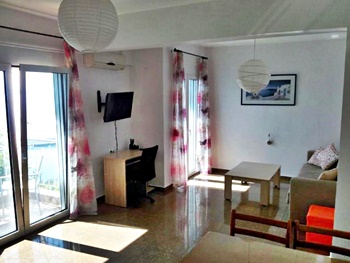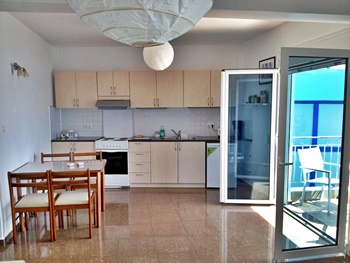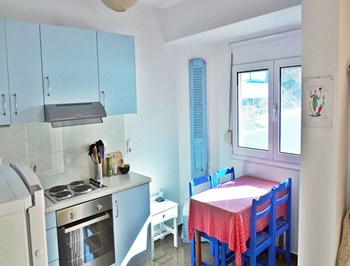 The apartment comprises : One double bedroom with quality fitted wardrobes : Fitted modern kitchen with appliances : Bathroom with bath and power shower : Open living-dining area with quality furnishings and sea facing terrace : Balcony to front and rear offering incredible views : High protective glass to windows : Air conditioning : Solar hot water : Security entrance : Internet connection is available : Private parking
Distances : Agia Galini village with amenities very easy walking distance : Harbour front and beach is a short walk
Code : CRETE LB/VAG267 Price : 128,000 Euros

---