Kos has its own airport, and ferry connections, and here you can find excellent value old and new houses.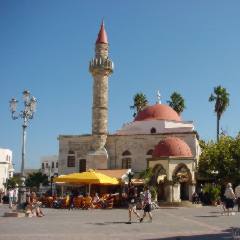 My partners here will meet you and show you around, just tell me your arrival dates and I will give you full contact details.
Three storey houses for sale in Tigaki, on a plot of 4,800 sq.m.
It is 130 meters from the sea and has wonderful views of the sea, is 400 meters from the Marina and 250 meters from the city centre.
This property has 2 bedrooms, a living room, a kitchen, a bathroom and wc, fitted wardrobes, a solar water heater and air conditioning, and has an elevator to the first floor and is only 130 meters from the sea
This is a 5 1/2 Stremma plot of land for sale within the village boundary planning zone with electricity and water nearby and good approach road. The land has uninterrupted views towards Kalymnos Island, and comes with mature olive trees and close to the centre of the village. The nearest neighbours are about 500 metres away.
Antimachia is a traditional village which lies on a plateau 23 km south of Kos town near the airport. The village distinguishes for its picturesque neighbourhoods, the traditional houses and the enchanting landscape. Antimachia is famous for the musical and dancing tradition. Today, many locals have built their country houses here, away from the busy crowds of the town. Old working windmills remain the symbol of Antimachia and can be seen from every part of the village. The Venetian Castle of Antimachia dominates the village and offers a magnificent view over the island of Kos. Next to the fortress stands the 18th church of Agis Paraskevi and the 16th church of Agios Nikolaos. Mastichari is the port of Antimachia where ferries serve daily connections to the neighbour island of Kalymnos. There you will find plenty of seaside taverns with excellent local delicacies. In close distance are some of the most beautiful beaches.
Price : 25,000 Euros Code : KOS PLOT CC/010 SOLD
---
A 3 Bedroom Single Storey Family Home For Sale : Antimacheia : Kos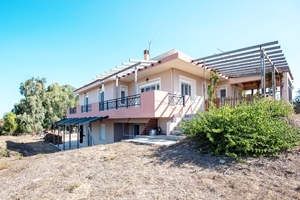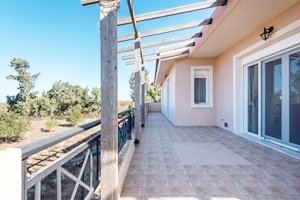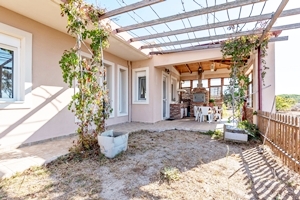 This is a beautiful villa located outside of the main village near the airport.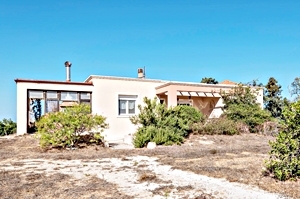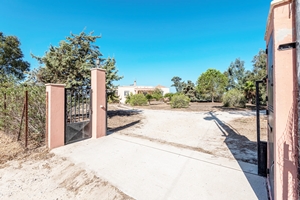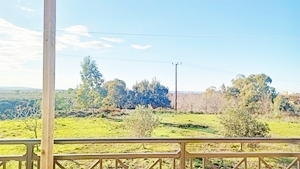 This lovely home comprises a large lounge, separate fully fitted kitchen, 3 bedrooms one with en-suite 2 with fitted wardrobes, and a further family bathroom.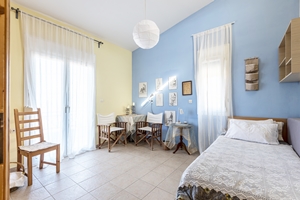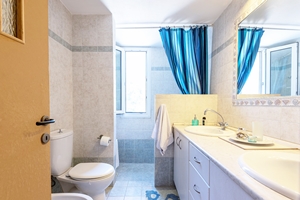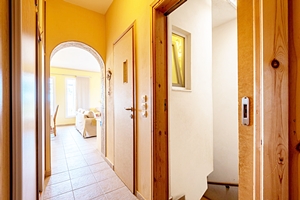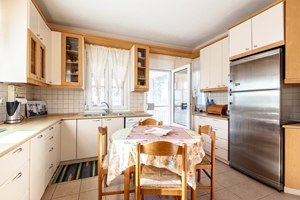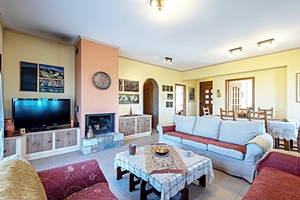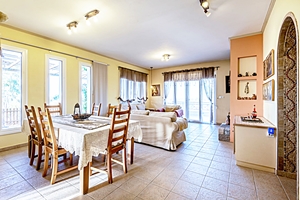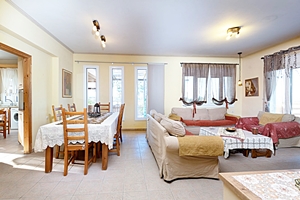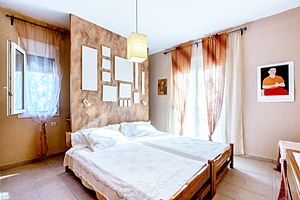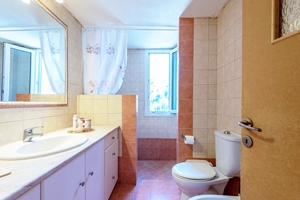 This is a single storey family home for sale in Antimacheia, Kos. It's located outside of the main village near the airport. The house has a total floor space of 300 sq.m. (150 sq.m. main floor + 150 sq.m. basement), built in 2005. It lies in a 4010 sq.m. green plot of land surrounded by trees. The main house consists of 3 bedrooms, 2 bathrooms and a guest washroom, a living room/dining room, kitchen, covered outdoor barbeque, office space, under floor heating, a stone decorated fireplace, double glazed windows and a large balcony with a view that extends all the way to the sea. The basement consists of utility rooms, including a storage room and a playroom, it also possesses an independent studio apartment, available for rent on Airbnb. The yard is beautifully green with eucalyptus, lemon trees, a fig tree, bushes, flowers and more. Perfect for living and leisure purposes.
Price : 550,000 Euros Or Near Offer Code : KOS PK 010
NEW
---
A 4 Bedroom Maisonette For Sale : Psalidi : Kos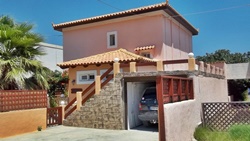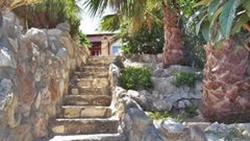 This maisonette of 120 m2 is in Psalidi and has a storage room of 24 m2. It has a garage and is on a plot of 2500 meters.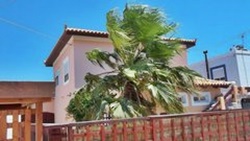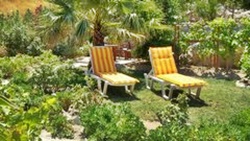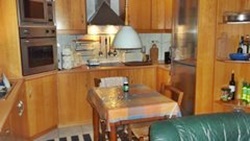 The house is located 900 meters from the sea and 4 km from the town of Kos, and has beautiful panoramic views.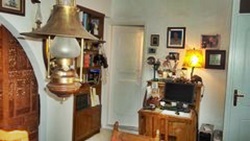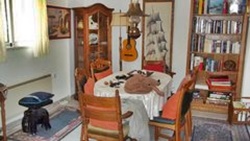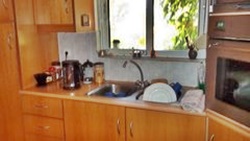 The ground floor has 1 bedroom, bathroom, kitchen, living room, dining room and the first floor has 3 bedrooms and a bathroom, heating and cooling is air conditioned, there are aluminium folding windows, and is to be sold with all furniture and electrical appliances (2 fridges freezers, 2 microwaves, 1 oven, fryer, toaster, coffee maker, washer-dryer, etc.), some of the furniture is antique, many of them are handmade. The garden is made of stones and plants, many palm trees, and climbing plants.
Price : 190,000 Euros Code : KOS XP /K755
SOLD
---
A 3 Bedroom Detached House For Sale : Psalidi : Kos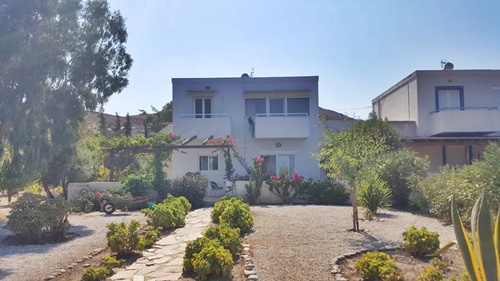 A Lovely maisonette, 104 sq.m. with a plot of 1,600 sq.m. Located outside the town plan Kos in Psalidi, >great views of the sea, is located 6 km from Kos town and 900 meters from the sea. The house is built on two floors on the ground floor we have the living room, guest bathroom and kitchen on the first floor 3 bedrooms, 2 with their own balcony and sea view and 1 large bathroom with bath, exterior has around terrace, separate boiler room and lovely garden with olive trees inside. The house is built to the highest specifications, has solar panels, central heating, air conditioning in all rooms and insulated the roof. Sold fully furnished.
Price : 160,000 Euros Code : KOS XP/K1388 SOLD
---
An Apartment For Sale : Kos Town : Kos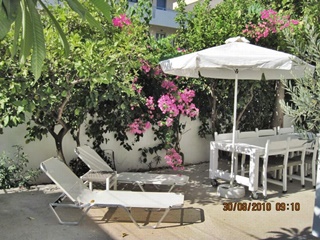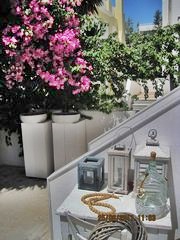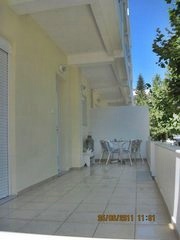 This apartment is situated on the ground floor in a completely new, built in 2005/2006 complex in the Marina of Kos Town district. It was a former hotel with 30 rooms. The entire building was gutted and converted into an apartment building with 10 apartments ranging in size from 35 m2 to 110 m2. The construction took place under the expert guidance of an architect from Kos to suit the requirements of 2006.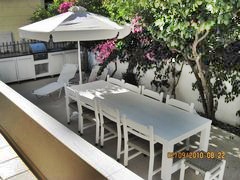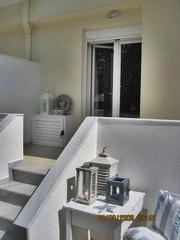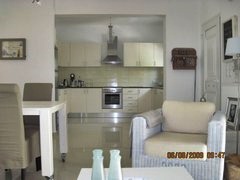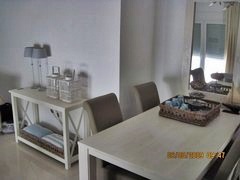 The apartment has a private entrance, aircraft stands for several cars and a private garden. In recent years, several modifications have been made very positive influence on the holiday fun. The location is superb, the apartment is about 200 meters from the beach and the lively old town centre of Kos is approximately 1000 meters. Supermarket, bakery, greengrocer in a radius of 100 meters from the apartment.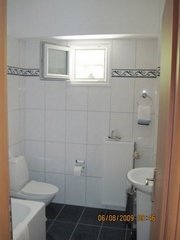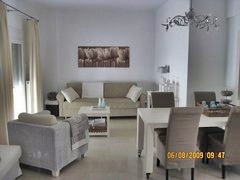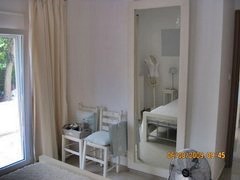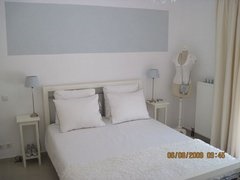 The apartment is located in one of the better neighbourhoods of Kos, on a quiet street that is primarily used by transients. Behind the apartment in the private garden to the late great stay while enjoying a drink and snack, prepared in the outdoor kitchen. The apartment has two lovely bedrooms, with double doors to the balcony and garden, bathroom with sink, tub and toilet and a cosy living room, adjacent to an open kitchen which is equipped with all appliances including a large fridge / freezer, washing machine, electric oven with electric hob and extractor hood and dishwasher. The total living area is 70 m2. All rooms are equipped with central heating (oil fired). The windows and door are made of plastic, double glazed windows, and all windows are fitted with fly screens and shutters. The acquisition of the inventory is negotiable so you can suffice to bring your swimsuit and evening wear!
Price : 145,000 Euros Code : KOS XP/K-1282
---
A 2 Bed Apartment For Sale : Zipari : Kos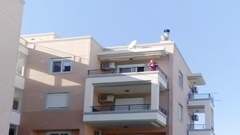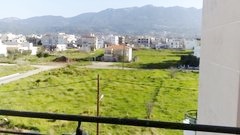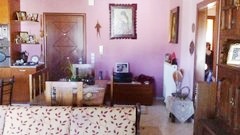 3rd Floor Apartment for sale in Zipari within urban plan with beautiful front and rear views of the sea and the mountain.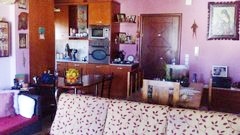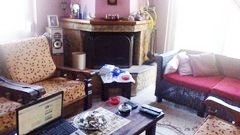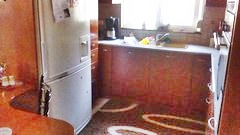 The Apartment has 2 bedrooms a kitchen, a living room and bathroom.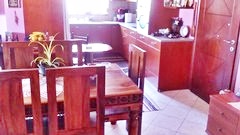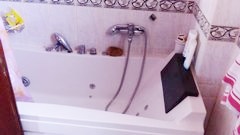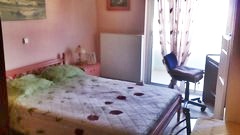 To be sold fully furnished and with all appliances, the apartment is 83 square metres in area and has central heating, a solar water heater, fireplace, elevator, double glazed windows with shutters and screens, electric stove, microwave, refrigerator, bath with jacuzzi and washing machine. Perimeter have balconies overlooking the sea. The apartment was built in 2006.
Price : 130,000 Euros : Code : KOS XP/K-1361
---
Three New Build Maisonettes For Sale By The Sea : Giapili : Kos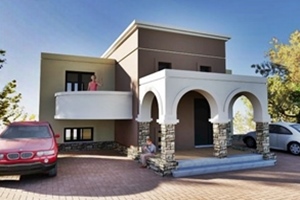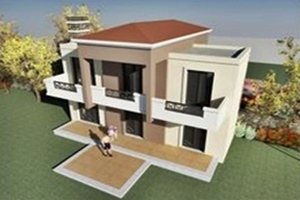 Now building three houses of 155 m2 in the process of being built by the sea with terrific views on a plot of 1350m2. The location is at Giapili overlooking the harbour.
2 Storeys : 3 Bedrooms : Terraces : Balcony overlooking the town and harbour : Parking : Beautiful views.
Price : 120,000 Euros Code : KOS XP/K398
---
Apartment For Sale : Kos Town : Kos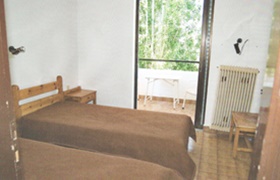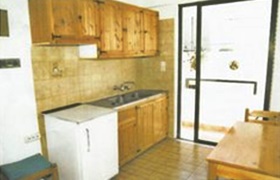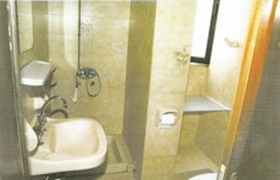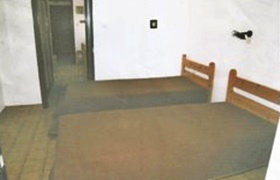 Flat First Floor for sale in the city of Kos, in Agia Marina, distance from the city center, 600 meters, distance from the Marina of Kos 500 meters, distance from the sea 350 meters, in a quiet neighbourhood. The apartment has 1 bedroom, living room, kitchen and one bath, has central heating and is sold with furniture. Needs simple renovation.
Price : 27,200 Euros Code : KOS XP/K1280 SOLD
---
A Newly Built House With Sea Views For Sale : Langada : Kos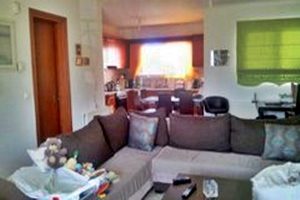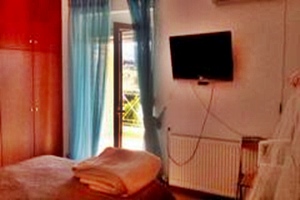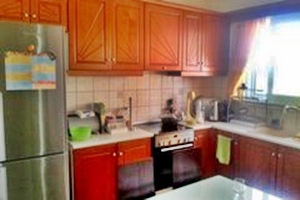 A Newly built house 120 m2, in Lagada area, very close to Kos town for sale. Year of construction 2008.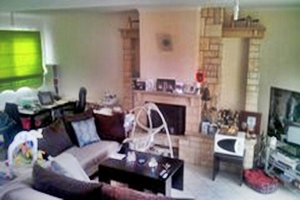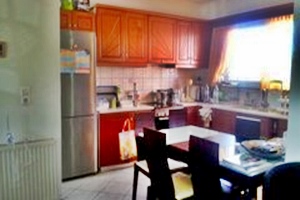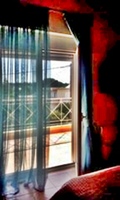 The layout of the house is 3 bedrooms, an open plan kitchen - living room, an attic that can be used as an extra bedroom and 1 bathroom, 1 WC. It has a central heating system, a fireplace in living room, solar water heater and fly screens on windows and doors. It is bright and has 4 balconies overlooking the sea and the mountains. Located in a quiet neighbourhood with easy parking. Distance from the port of Kos 1 km. Distance from the airport 19 km. Distance from primary school 600 meters. Distance from high school 690 meters. Distance from the bus stop, 350 meters.
Price : 170,000 Euros : You could try an offer Code : KOS XP/K744
---
A Maisonette On The Best Beach Of Kos For Sale : Lambi : Kos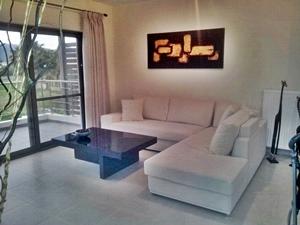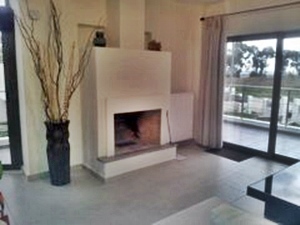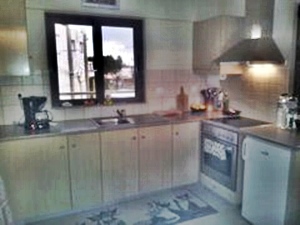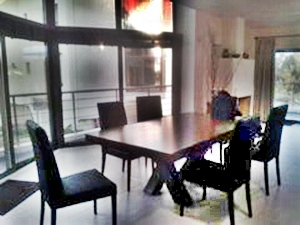 This maisonette, is 220 m2, and situated in the best beach of Kos (Yacht Club) in the village of Lambi, just 500 meters from the centre of town. It comes with unobstructed views and direct access to the sea.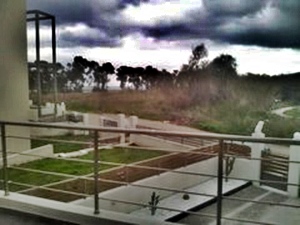 It consists of 3 levels that are serviced by an elevator. The first level is the entrance of the house, double garage and utility room. The second level consists of living room, dining room with fireplace, kitchen and wc. At the third level, there are 3 bedrooms and 2 bathrooms. In the fourth, a large room - attic. The house also has central heating, air condition, alarm and in the basement boiler room and linen closet. Also, a very important advantage of these houses is that the passive solar design reduces largely the cost of heating-cooling. The distance from the sea is only 200 meters. Distance from the centre of Kos Town 2 km Distance from airport 21 km.
In total there are 6 houses available and the prices depend on their position in the band. The prices are as follows:
1. 199.8 sqm, 180.000 Euro, finished 230.000 euros. Price negotiable and a terms method of payment can be discussed.
2. There is, also, a 205.8 sqm house price 170,000 euros, and 220,000 euros and a terms method of payment can be discussed
Price : Starting at 170,000 Euros : Price Negotiable and Terms Available Code : KOS XP/K906
---
A Detached House For Sale : Antimachia : Kos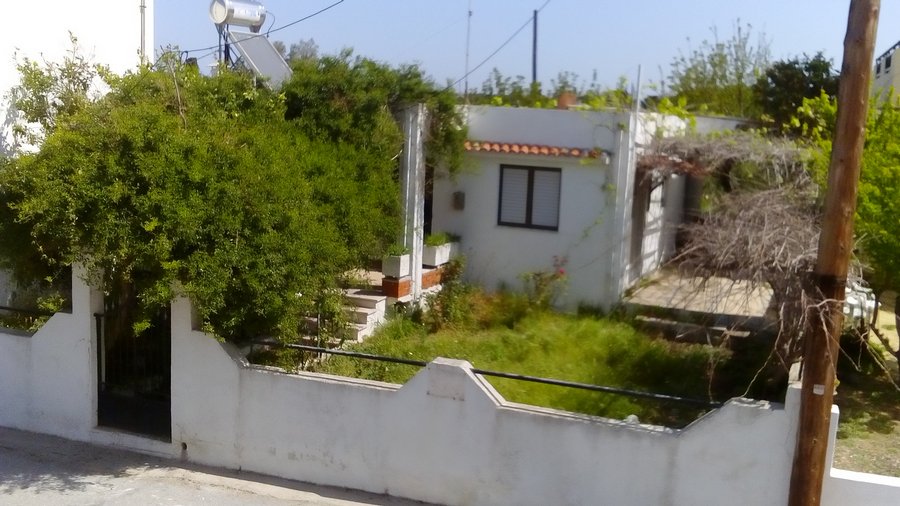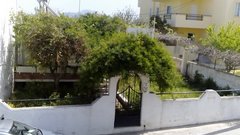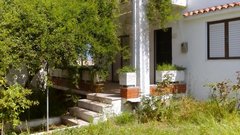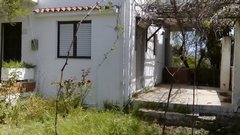 A detached bungalow with of 86.49 sq.m. with a basement of 53 sq.m. A total of 139.49 sq.m.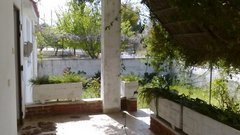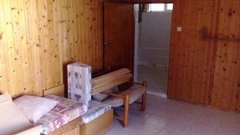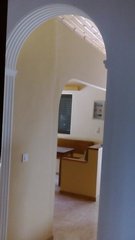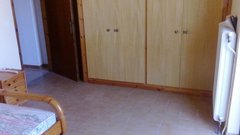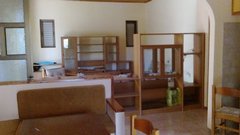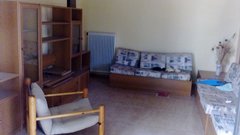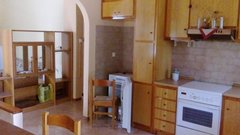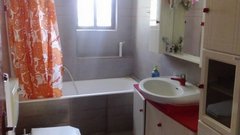 The bungalow is on a plot of 324 sq.m. within the village Antimachia .The basement has its own entrance and garden, is fully equipped and the layout is a bedroom, living room, bathroom. Upstairs we have another house fully equipped, with two bedrooms, living room, bathroom. Also the house has its own garden with plants and trees. You can build on the first floor even, up to another 86.49 sq.m.
Price : 75,000 Euros Code : KOS XP/K-223 SOLD
---
17 Apartment Complex For Sale : Kos :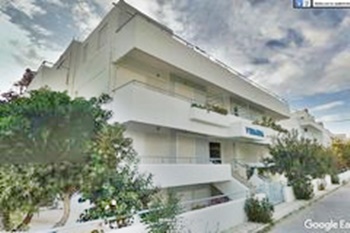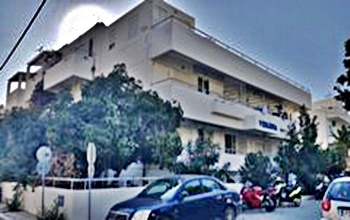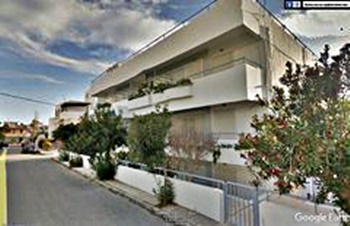 This is an Apartments Complex for sale in Kardemena Kos. There are 17 apartments plus storage plus linen with laundry and dryer. The Hotel is 650 sq mts in area. The Hotel has front and rear views and was constructed in 1991 The Hotel is in very good condition. Ideal For Investment.
Price : 500,000 Euros Code : KOSHOT / 1451
---
BACK TO

HOME PAGE TO

SYMI TO

LEROS TO

KASTELLORIZO
E MAIL BRIAN