---
Greek Mainland : South Western Peleponnese : Page 1
Messinia : Kalamata : Petalidi : Episkopi : Kalamaki : Pylos : Chrani & Koronis

Tui has daily flights From U.K. Airports to Kalamata

Scroll down to view properties

---
The Peloponnese
In the South Western part of the Peloponnesus around the Gulf of Methinia Brians Greek Property has Web Partners with offices in the area to help you find your dream property.
Koroni is on a small cape to the southern end of the coast road from Kalamata. There are plenty of different sorts of property here to chose from. Hire cars are available by clicking the Economy Hire Car Logo on my front page. Here there are also some very nice plots to choose from with lovely sea views. We can build you a house. No problem.
---
A Detached House For Sale In Chranoi : Messinia : South West Peloponnese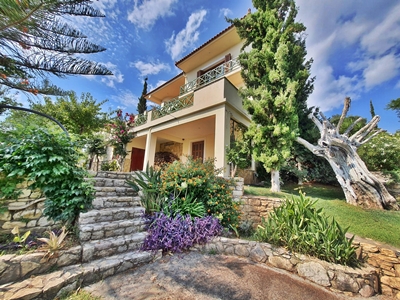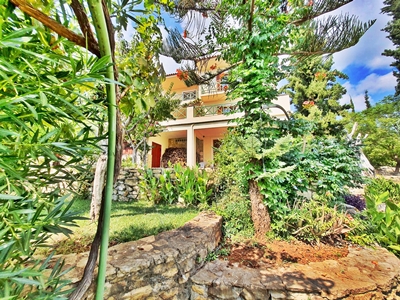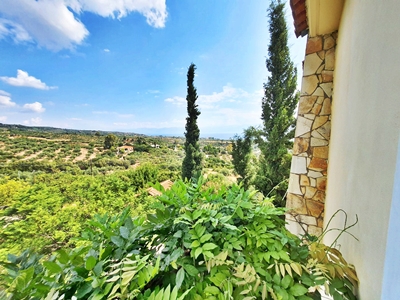 This villa is on a 7000 sq.m. approximately plot, which consists of many trees, olive trees, orange trees, lemon trees, fig trees, apple trees, mandarin trees and many green trees.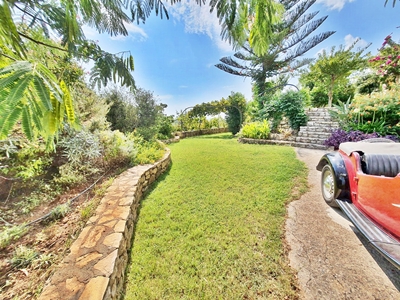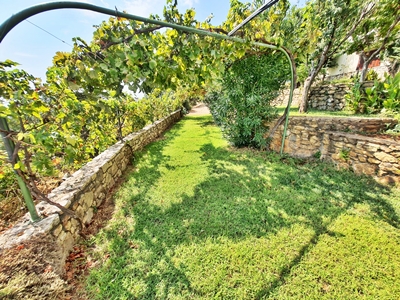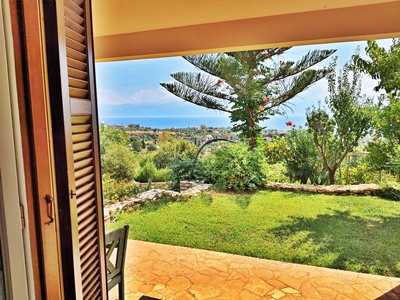 The total area of ​​the house is 355 sq.m. plus the terraces, the ground floor is 160 sq.m. the first floor 110 sq.m. and the 2nd floor 85 sq.m.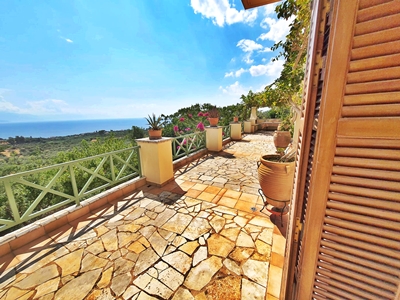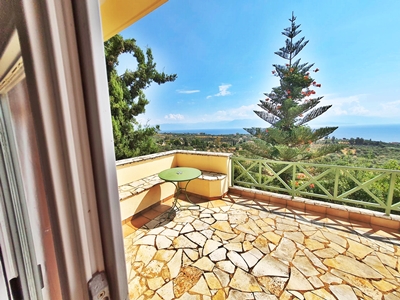 The house was built in 2002 with the best materials for the owner's personal use. The condition of the house is simply fantastic.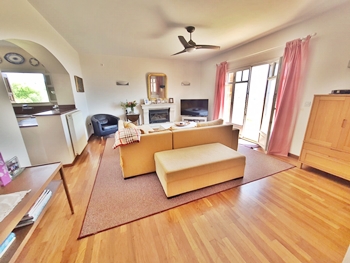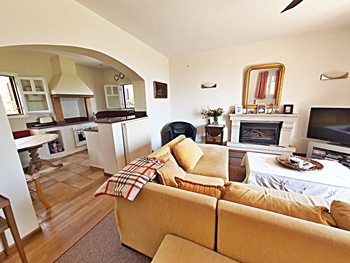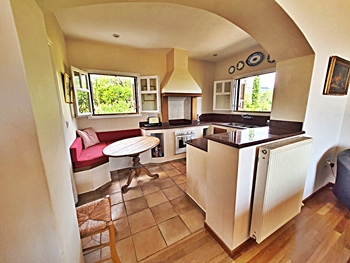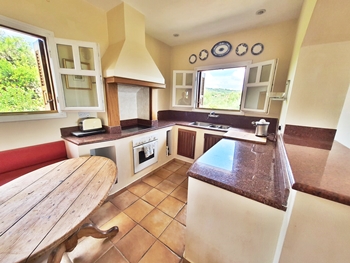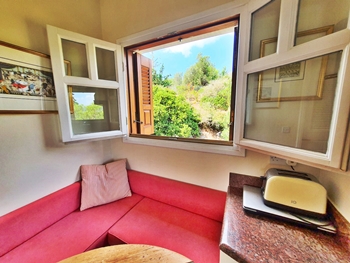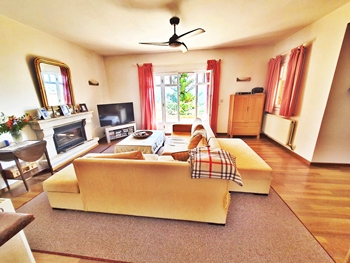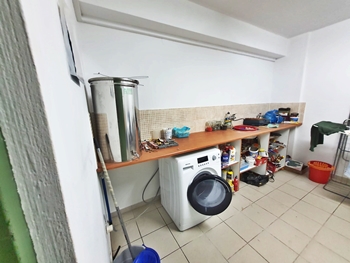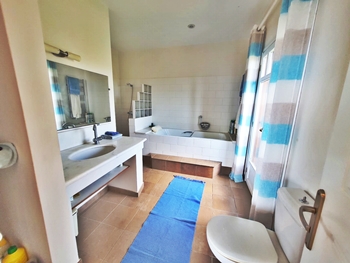 In total there are four bedrooms, one room has a fireplace, it has four bathrooms and an extra studio for guests, kitchen, living-dining room, fireplace in the dining area, garage, storage rooms which can be made into a large studio, central heating, drilling with its own water, irrigation system, outdoor parking and green space around the house. There are also paved areas and paddocks and fencing all around, the property has an incredible view of the Messinian gulf and is only 800 meters from the beach of Chranoi, 35 km from Kalamata & 28 from the airport. Its view is unobstructed and there is a height difference with the property in front, no matter what someone builds in the future, the view will remain.
Price : 850,000 Euros Code : MESSINIA DSMP / 852
---
A Detached House For Sale In Koroni : South West Peloponnese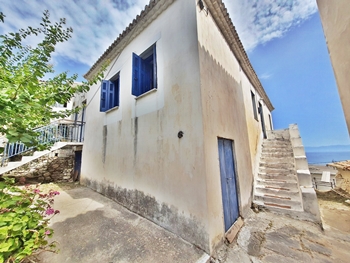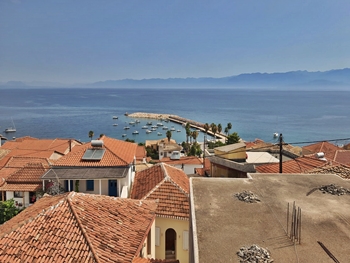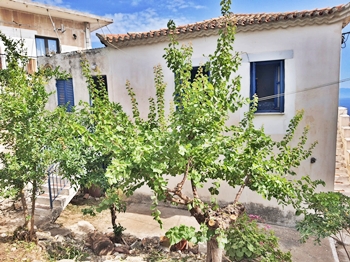 This detached house for sale in Koroni, Messinia has a fantastic view of the entire port of Koroni and the Messinian gulf.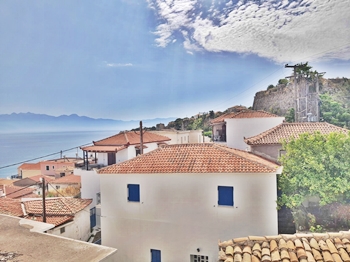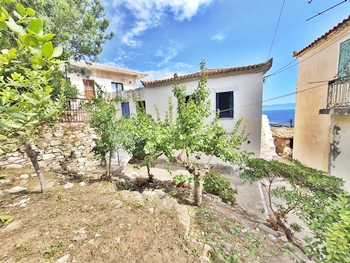 The plot is 339 square meters, the house consists of 80 sq.m. ground floor and 80 sq.m. top floor.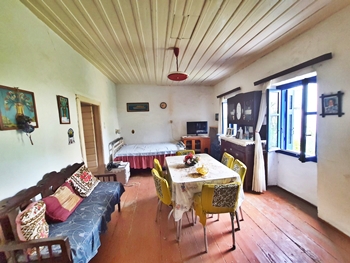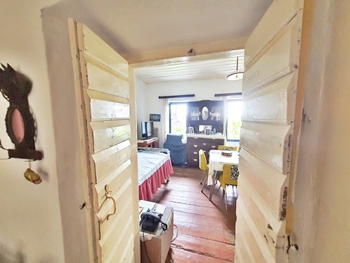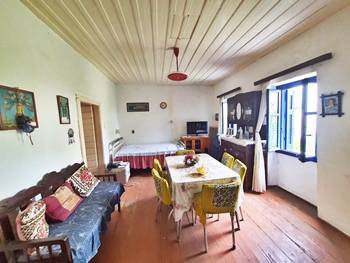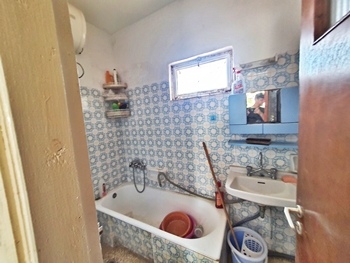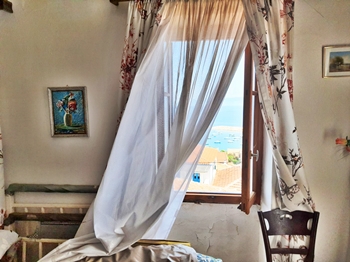 The house needs slight renovation and next to it there is a 45 sq.m. building of old houses which also needs renovation. It is located under the walls of the castle and is only 300 meters from the beach of Zaga and 300 meters from the Koroni side to the central square, from Kalamata and the airport 50 km.
Price : 330,000 Euros Code : MESSINIA DSMP / 839
---
A 3 Bedroom Stone House : Verga : Messinia : South West Peloponnese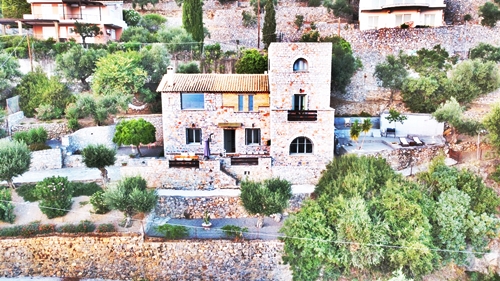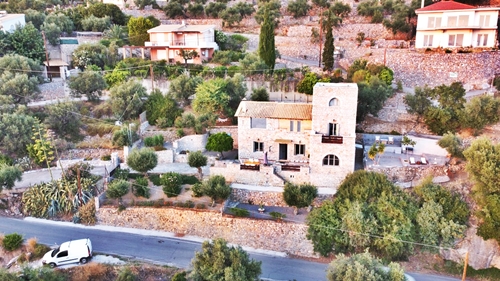 For sale in the beautiful Verga Messinia single-family stone house awarded as the best house in the area for its goddess and above all its style, the materials used are natural stone and wood.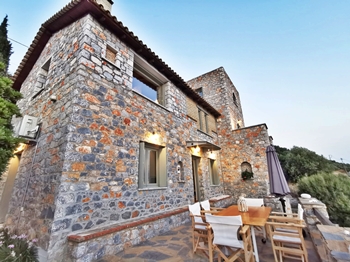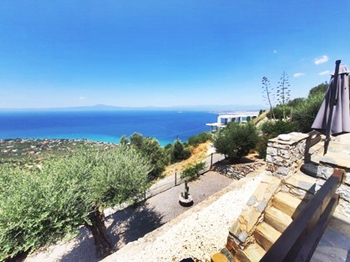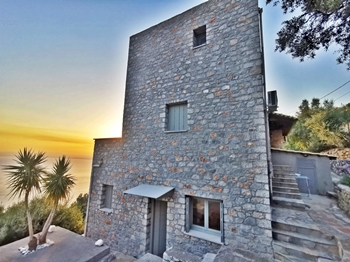 The detached house was built in 1998 and in 2020 it was completely renovated. The plot is 2226 square meters.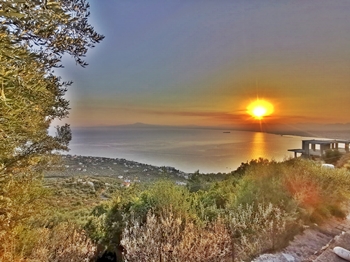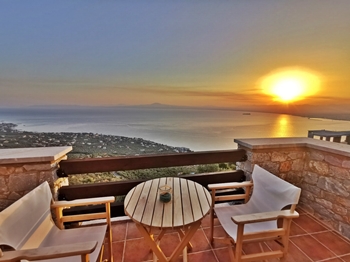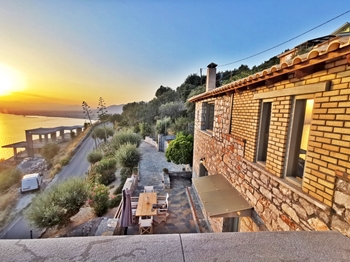 The view is unlimited over the entire Messinian gulf, from Kalamata to Koroni, without the possibility of building something in front and closing the view.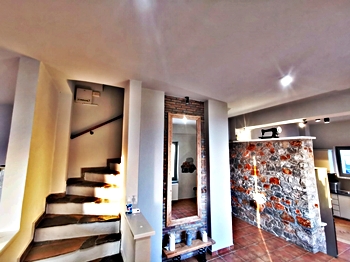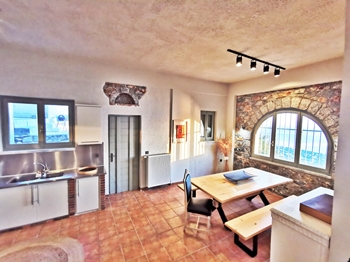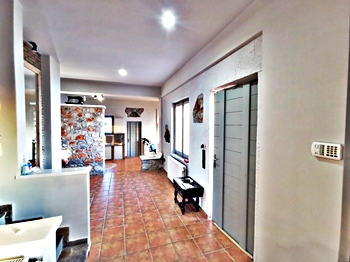 The area is also Natura and no more building permits are issued to build houses so that it remains beautiful and natural as it is.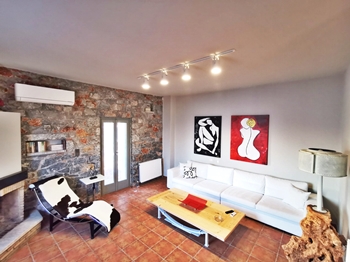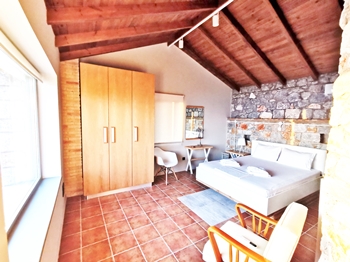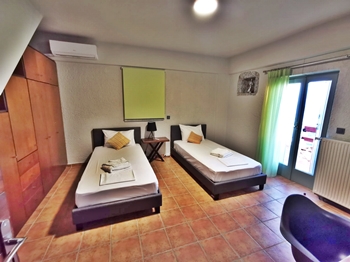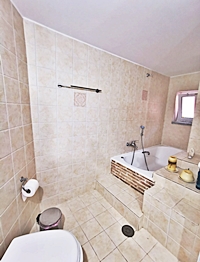 The house consists of four levels, ground floor 91.54 square meters, first floor 87.54, above the first floor there is 29.25 square meters even the structure which is 7.40 square meters, in total 215.73 square meters meters.
It consists of three bedrooms, 1 bathroom and 2 WC, there is air-conditioning everywhere, it has central heating and a boiler for hot water, alarm, open outdoor parking, fireplace, wooden windows with double glazing and an external cistern, the configuration of the garden with stone paddocks and flowers are environmentally friendly,
It is possible to build a swimming pool, it is sold with electrical appliances and household equipment, it is only four kilometers from Verga beach and ten kilometers from the center of Kalamata.
Price : 850,000 Euros Code : MESSINIA DSMP / 846
---
A Fantastic Opportunity : Building Plot For Sale With Planning Permission : Horokopio : Koroni : Peloponnese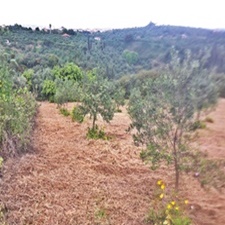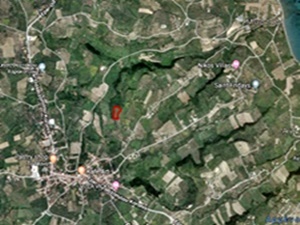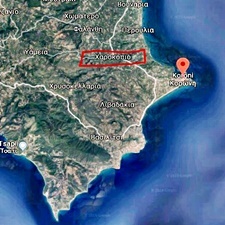 The owners of this project cannot continue through changed circumstances. Everything is for sale. Plot : Permissions : Drawings.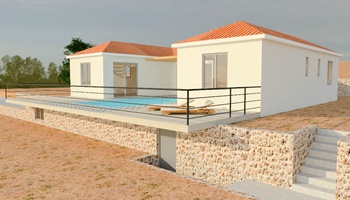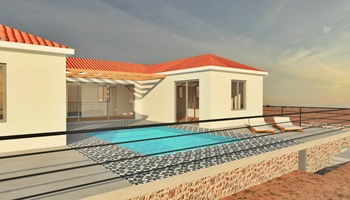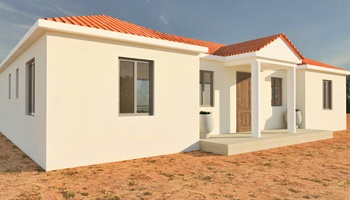 This is a 4,000 square metre building plot situated near the lovely village of Horokopio. Horokopio is close to the lovely seaside village of Koroni. The plot has planning permission included in the price for a house of 132 sq mts. There is easy access from the main road and it is only A 1/2 mile walk to the village, and approximately 1.5 Klms to the sea side.
Price : 65,000 Euros Or Near Offer For the plot, planning permission, and drawings ! Code : KORONI LJOB/010 Take over this project for 65.000 Euros
---
A Detached House In Koroni Town: Koroni : Peloponnese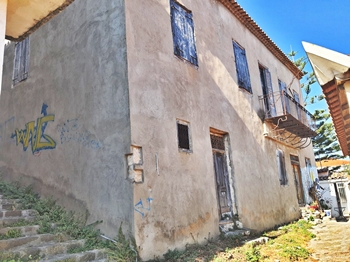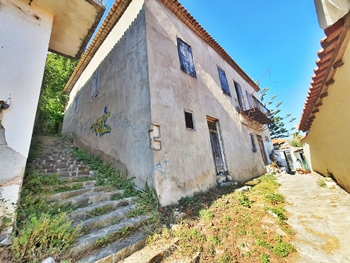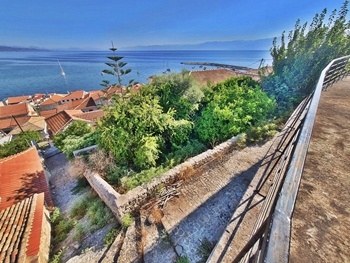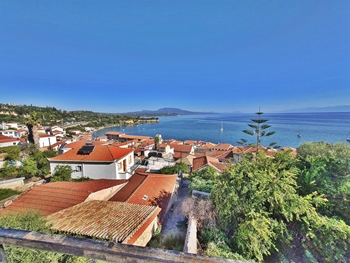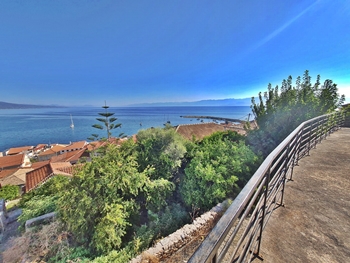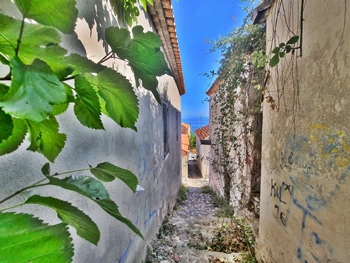 For Sale in Koroni Messinia, a detached house of 226 sq mts, which needs some renovation. It is 113 sq m. on each floor on a plot of 323 square metres. It has fantastic views of the entire Messinian Gulf, Koroni and its port. It is located just 200 metres from the village square and Artaki beach and 350 metres from Zaga beach, 50 kilometres from Kalamata airpor
Price : 210,000 Euros Code : MESSINIA DSMP / 850
---
A 2 Bedroom House For Sale : 1/2 Hour From Kalamata Airport : Episkopi : Messini : Peloponesse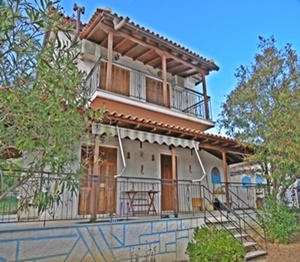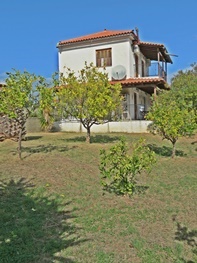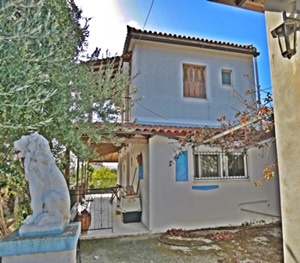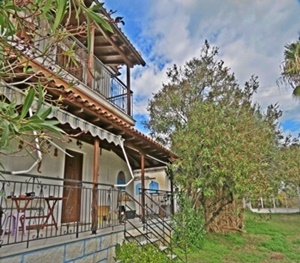 This is a two floor house with a separate garage. It is fully insulated and is to be sold with all furniture and a new fully fitted kitchen.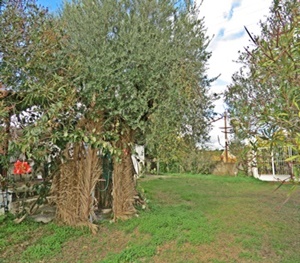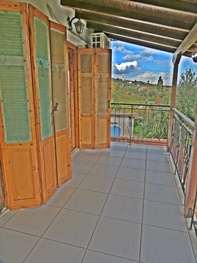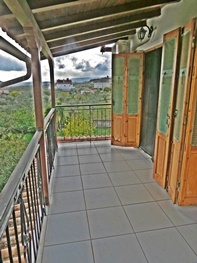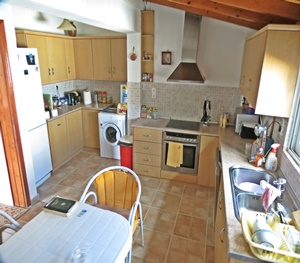 The new kitchen has a fully fitted cooker, fridge freezer and a box freezer, a dishwasher, a microwave, cutlery, glasses and crockery.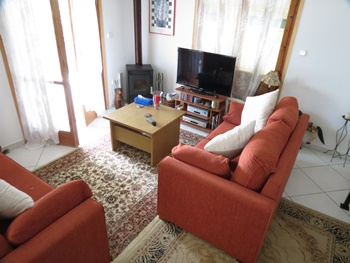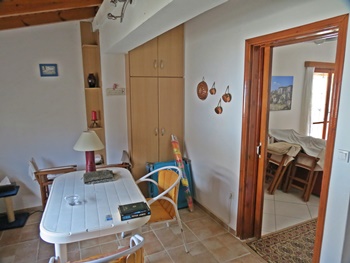 There is a wood burning stove in the living room with pipe that goes up and warms the bedrooms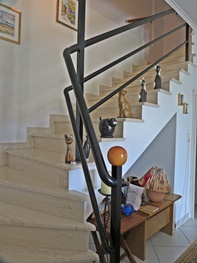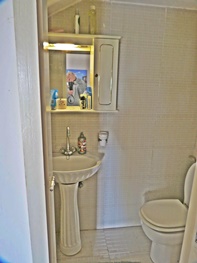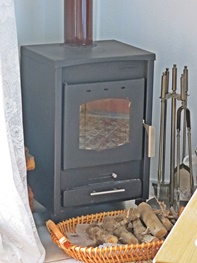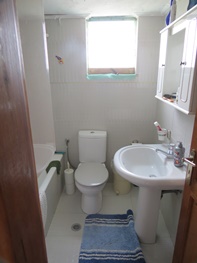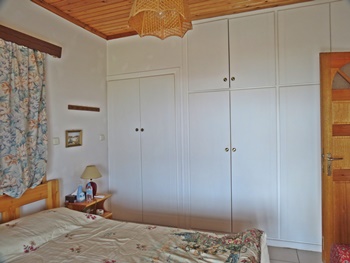 The main bedroom has a walk in wardrobe, and there is lots of wardrobe space in both bedrooms. In the living room a couch opens up to a double bed.
The house has verandas up and down. The house sits in a quiet area and the shops are 10 minutes away with 5 to 7 minutes walk to the beach. It is situated between Chani and Ag Andreas with tavernas and coffee shops. There is a landline telephone connection with Wi Fi.
Kalamata Airport is a 1/2 hours drive away.
Price : 17O,000 Euros Code : MESSINIA MJP/010
---
There Are A Large Selection Of Building Plots In The Area, Most Have Olive Trees As Well As Magnificent Sea And Mountain Views
There are plots near to Koroni only 50 metres from the beach, as well as plots near to the sea and all along this coast. Plots are also available in and near to local villages.
You can choose your new building plot by viewing with our local Web partner : To visit and view just E Mail Brian.
E Mail Brian.
---
A Building Plot : Land For Sale With Permit For Two Homes : West Of Koroni : South West Peloponnese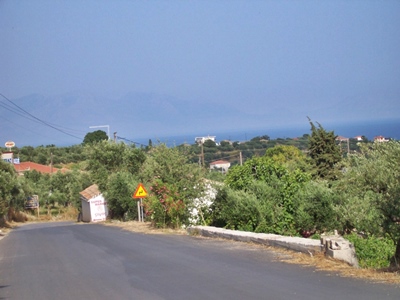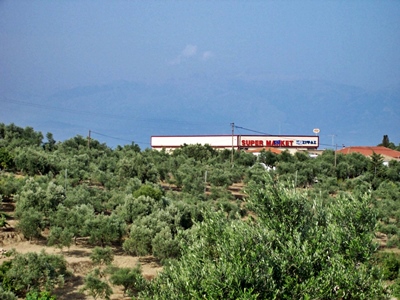 Located on the main road that connects Koroni and close to beaches, local supermarkets and other amenities with 45 mature olive trees in a desired location with sea view and driveway parking. Attractive to Home builders or as a commercial/ business building on a 2400 square metre plot.
Price : 12O,000 Euros Price Slashed To 75,000 Euros Code : KALAMATA PLOT/TF/010
---
A Large Stone Built Character Village House : Koroni : South West Peloponnese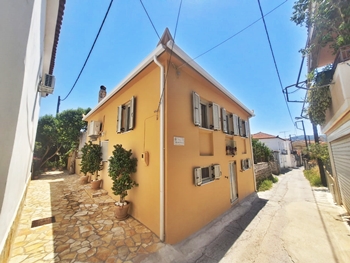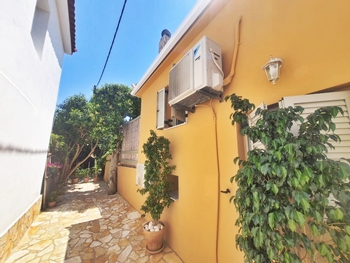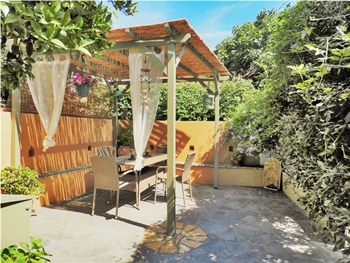 This is a large stone-built, detached Character village house, fully and recently renovated to a high standard with quality materials and fixtures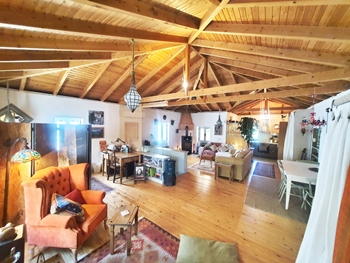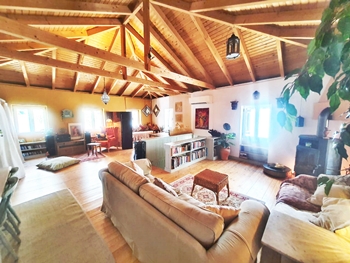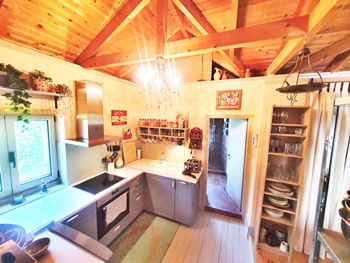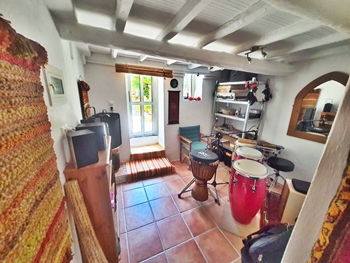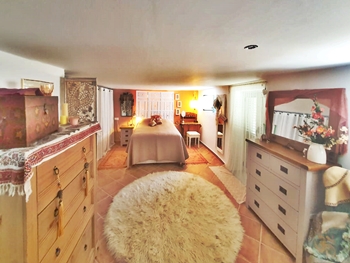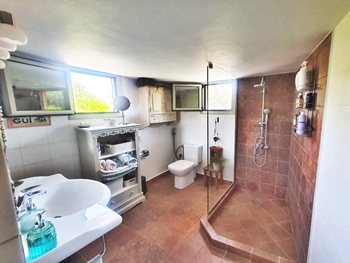 There are two/three bedrooms (with the possibility of easily creating more bedrooms or adapting into two apartments). and one newly renovated, spacious family bathroom (with the possibility of easily creating another one). There is a newly fitted kitchen with appliances to include stainless steel multi function electric oven, ceramic hob, extractor fan and fridge freezer. Ikea kitchen with deep drawers for capacious storage and easy access. Very large loft style lounge/living area with vaulted wooden ceiling and wooden floors. Bright multi area room with lots of windows, large woodburner, many plug sockets/phone internet socket, and storage. Secure utility room. Woodshed and Apothiki (storage room). Three new Daikin Inverter Split Air Conditioner units for cooling and heating. New Eco solar panels and water tank. All new Europe aluminum double glazed windows, with Tilt and Turn, insect screens, shutters and doors with great security features. Whole house recently repainted with durable paint. Beautiful, private, mature garden with easy to maintain spaces, fruit trees and specimen planting, pergola, and enough room to create a Pool. House is connected to fixed telephone line and has very good internet connectivity. 1 minute walk into village centre and amenities. 5 minutes' drive to harbourside beach town of Koroni, with its character, the famous Zaga beach, castle, and comprehensive amenities. Within easy access of many unspoilt sandy beaches and pure seas.
The village is on a bus route to Koroni, and in the other direction, to the lovely coastal city of Kalamata at a distance of 47 km. Kalamata has the nearest international airport to Harakopio, along good roads and a very scenic route next to the sea. The house is suitable and equipped for year-round living, and also for those who do not wish to drive. It is also ideal for those who may prefer the convenience of a 'lock up and leave' in a very safe village.
Included in the sale: All major kitchen domestic appliances. 'Industrial style' steel shelving unit in kitchen. All Air Conditioning units. One double hydraulic bed base for underbed storage. Double Artisan handmade mattress by 'John Ryan by design – UK'. White painted wooden dining table for six people. 4 pine dining room chairs. Ikea day bed. Two tall pine chests of drawers. Fabric covered (washable) 3-seater settee in a neutral sand colors. By negotiation : Zanussi washing machine 10kg XXL. Pitsos Condenser Dryer.
Price : 199.600 Euros Code : MESSINIA DSMP / 847
---
A 3 Bedroom House For Sale In Draconeri : Messinia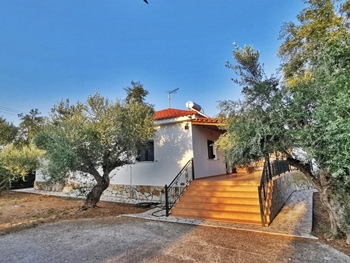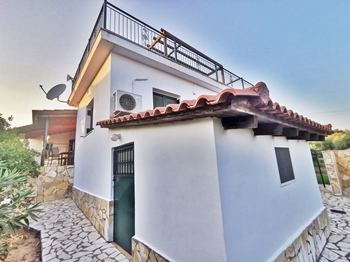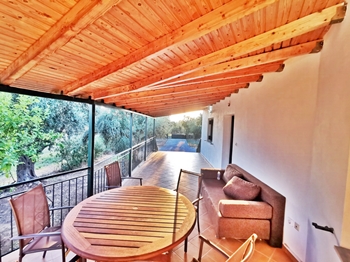 This bungalow house is a three bedroom house of 133 sq mts, built in 2014 & renovated in 2020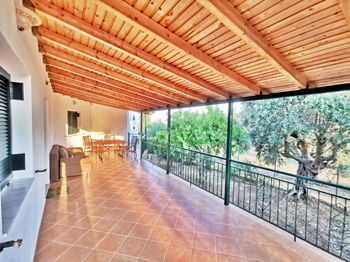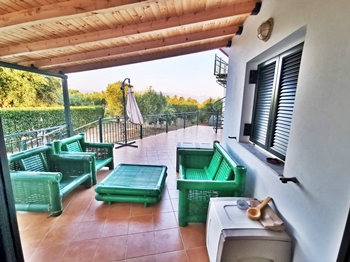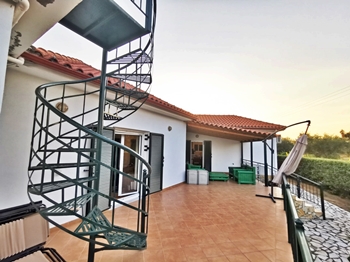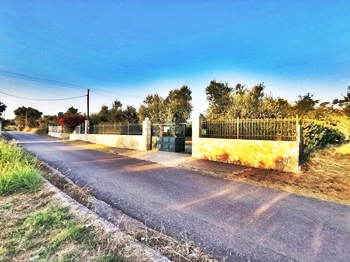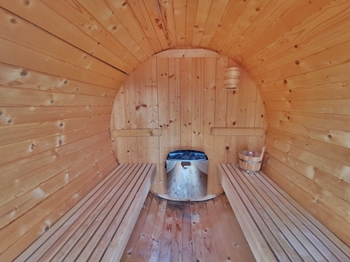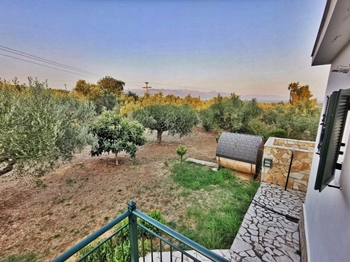 Adjacent to the outside shower is an outdoor sauna which was installed in 2020.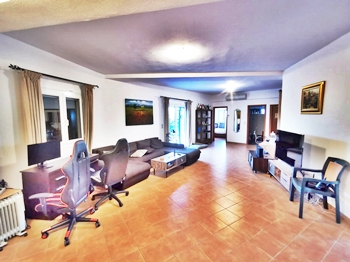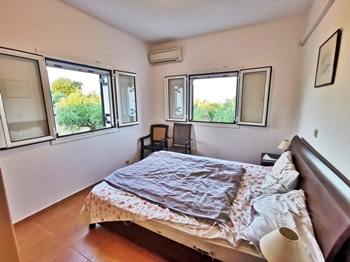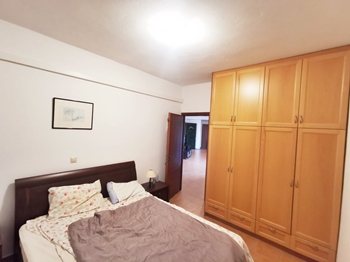 The house consists of 3 bedrooms, 1 bathroom, 1 kitchen, separate living room, storage space inside the house and an additional 20 sq mts, storage space outside the house.
All services are connected for electricity, water, and internet and there is air conditioning and a heat pump in all rooms. Adjacent to the outside shower is an outdoor sauna which was installed in 2020. It has high speed internet and is secured with an alarm & CCTV system, the house is to be s old furnished. In addition there are front and back large verandas and a pergola on the first floor which is connected with a fantastic view of the entire Messinian gulf.
The windows are aluminum with metal shutters and the house is located on a 1952 sq mt plot with about 25 olive trees, it is only 10 minutes from Kalamata airport, 20 minutes from Kalamata and 5 to 10 minutes from the beaches of Velika, Analipsis and Messinia.
Price : 280,000 Euros Code : MESSINIA DSMP / 851
---