---
Property For Sale North of Athens
Island of Evia : Joined to the mainland by causeway at Halkis
For more Evian property : Click Page 2

Here
Aegean Airlines have 3 daily each way flights From London Heathrow to Athens.


Easy Jet Fly Gatwick to Athens. Athens is the Hub of Greece with all Airlines. Evia is 1 hour from Athens.

Scroll Down To See More Property.

---
Euboia : Pronounced As Evia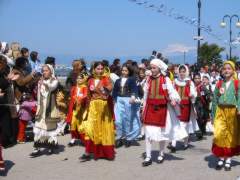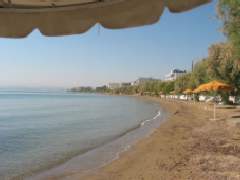 Evia, is only a short drive (via the new suspension bridge) or train journey from Athens airport and offers an island style location yet with ease of communication. It is very much a Greek island and bubbles with activity throughout the year. The restaurants in the capital, Halkida, are as full in the winter months as in August and each season brings a range of different activities.
Evia Is Less Than a 1 Hours Drive From Central Athens.
I have a new agent here speaking English with lots of lovely property.

---
A Detached House By The Sea : Gialtra Edipsos : North Evia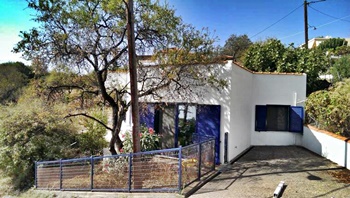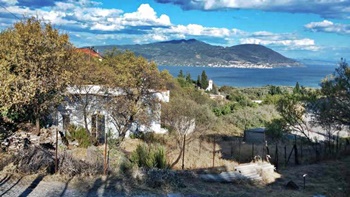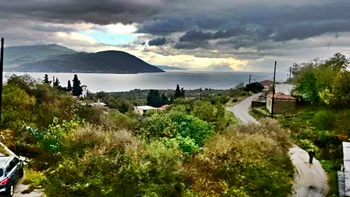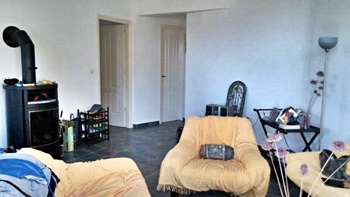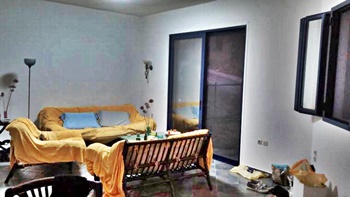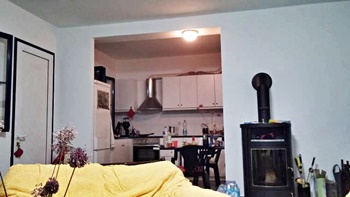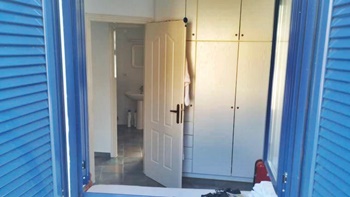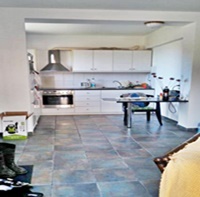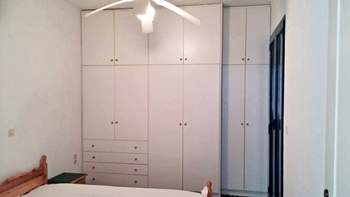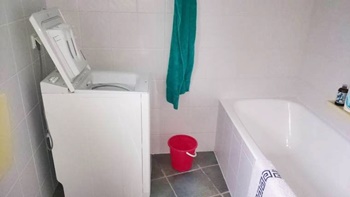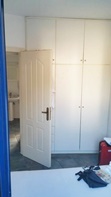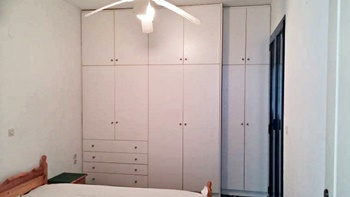 This is a detached house of 71 sq.m.
in excellent condition, built in 2001, on a plot of 168 sq.m. is for sale in the Gialtra area close to Edipsos. The house overlooks the sea. The residence consists of 2 bedrooms, a kitchen, a dining and living area, and a bathroom. It is suitable for both countryside and main residence. There is a terrace with panoramic views of the area. The house is to be sold fully furnished.
Price : 98,000 Euros Code : EVIA PRE / 380
---
Villa For Sale For Sale : Tsokaiti Beach : Evia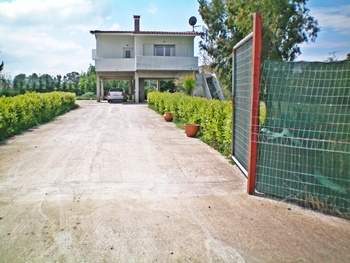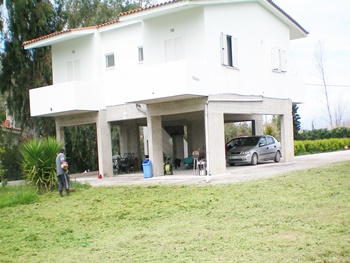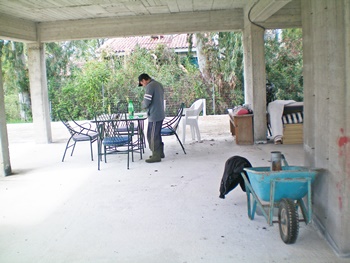 This is a 2 bedroom villa only 300 metres away from Tsokaiti beach. Tsokaiti beach is located 4 klms away from the harbour of Oreoi which is the principle sailing harbour for Skiathos.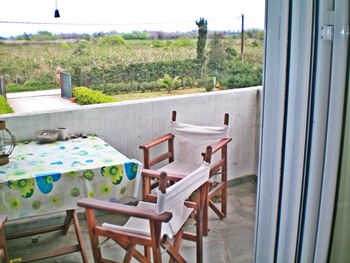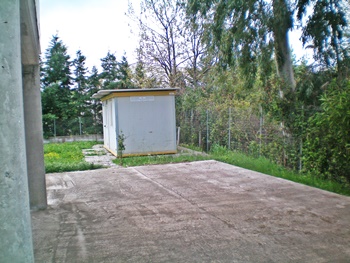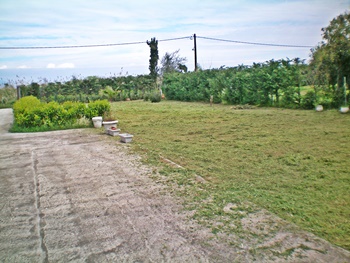 The house is 100 sq mts in a plot of 2000 sq mts. It has sea and mountain views, and was completed in 2008.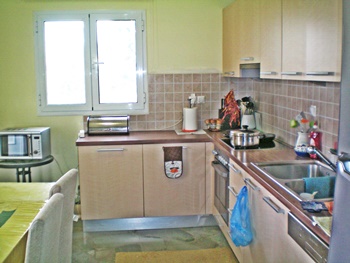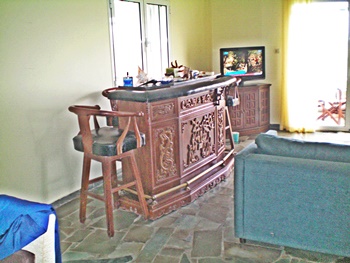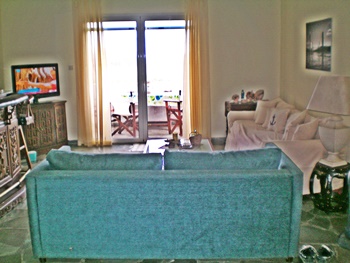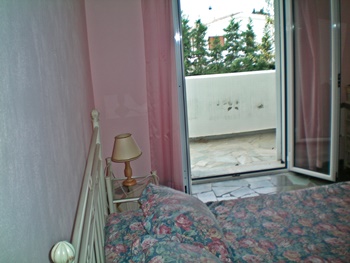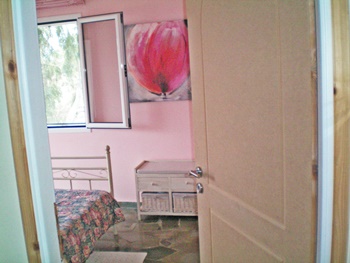 There are 2 bedrooms with balconies : 2 Toilets : Aluminium shutters and double glazed windows : The house has Flagstone floors : There is a 25m2 isobox for storage : A watering system and over 40 trees and shrubs.
Price : 180,000 Euros Negotiable Code : EVIA AM / 010
---
A Maisonette For Sale : Gialtra Edipsos : N. Evia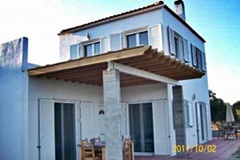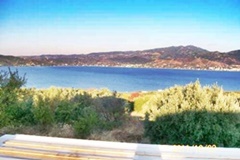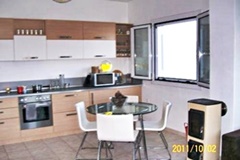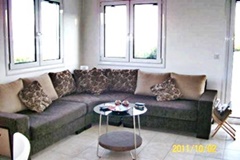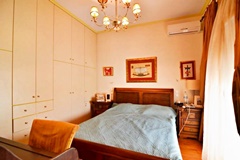 This is a maisonette of 90 sq mts with panoramic sea view in a plot of 300 sq.m. and distance from the beach approxim. 800 m. The house was recently built and consists of 3 bedrooms, bathroom, w.c., in the ground floor, internal staircase that goes to the 1st floor where is the kitchen and the sitting room. There is a big balcony around with a great panoramic sea view. To be sold fully furnished in a very good condition.
Additional Features : Parking Front and rear : Internal staircase with a bright garden land area with both mountain & sea views.
Price : 100,000 Euros Code : EVIA PREP/182
---
A 4 Bedroom Detached House For Sale : Drosia Anthidonos : Evia Island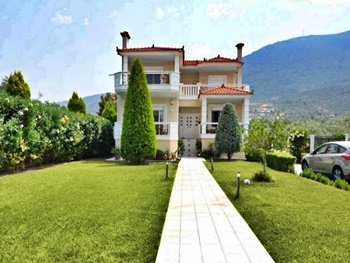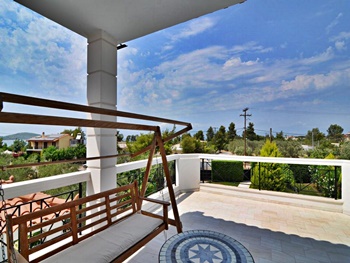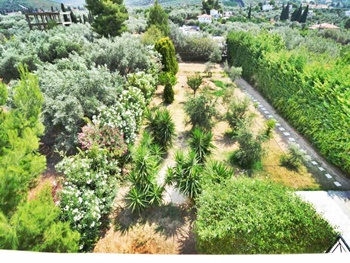 This is a beautiful detached house of 300 sq.m on a 1, 402 sq.m plot in Drosia Anthidonos in Evia.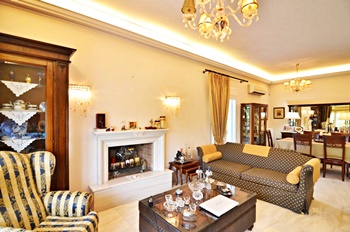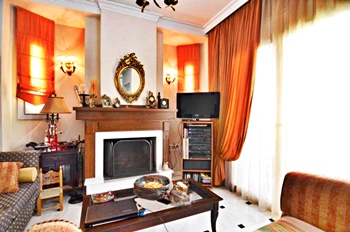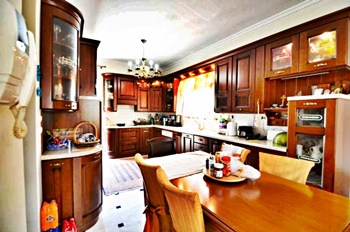 Built in 2006 the house consists of 3 floors. There is a semi basement, and a ground and 1st floor.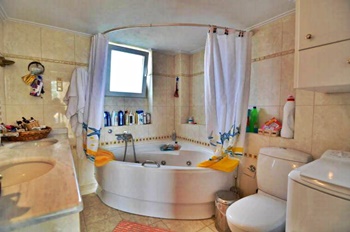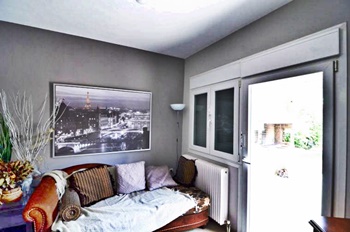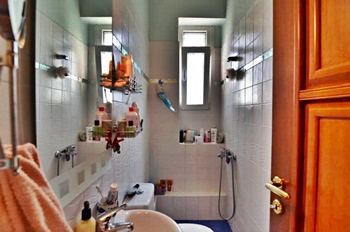 In the basement, with a total area of ​​130 sqm there is a 50 sqm individual apartment overlooking the back garden and includes a living room, kitchen, 1 bedroom and a bathroom. On the ground floor of the house there is a living room with a marble fireplace and a dinning area, with its kitchen consisting of solid walnut cabinets and Miele electrical appliances. An additional living room with fireplace, 1 bedroom, and bathroom. The first floor comprises 1 master bedroom with its own en suite bathroom, 2 bedrooms with shared bathroom and Jacuzzi, large balconies with mountain and sea views. There is hidden lighting inside the home in plaster decorations on the ceilings, oak floors and solid wood interior doors. Air conditioning in all rooms and autonomous heating on each floor, solar water heater and security alarm. In the garden of the property there are 2 electric garage doors, and there is an electric and hydraulic layout for future construction of pool awaiting. Various ornamental plants, olive trees, automatic watering system, barbeque and drilling are included in the property. Is to be sold fully equipped and furnished.
Price : 350,000 Euros Code : EVIA PREP/343
---
A House Built In 2006 In Good Condition For Sale : Edipsos Village : Evia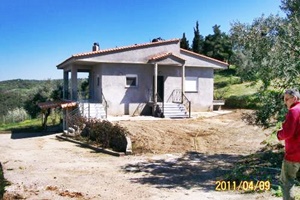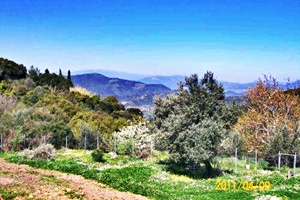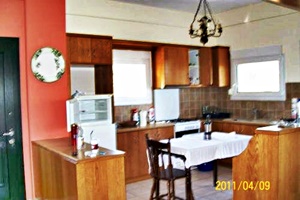 This is a detached house of 87 sq.m. with a basement to be 75 sq.m. more. The house is located in a plot of 3737 sq.m. with olive trees and fantastic panoramic sea and mountain view. The house was built in 2006 and is in a very good condition, and is to be sold fully furnished. The house consists of 2 bedrooms, a bathroom, w.c., kitchen and sitting room, The house has a fireplace, private heating, and big balconies around.
Price : 130,000 Euros Code : EVIA PREP/155
---
A 4 Bedroom Villa Next To The Beach : Agios Nikolaos : Evia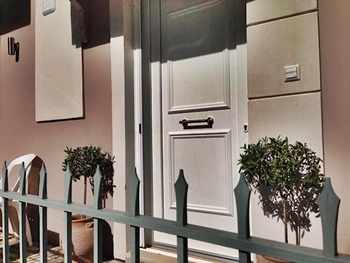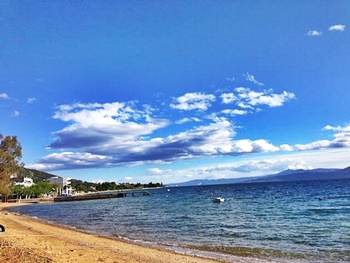 This is an Extremely High quality 4 bed roomed Villa situated just moments from the local sandy beach. Built in a plot of 152sq.m this Property spans 130sq.m. of floor area over two floors.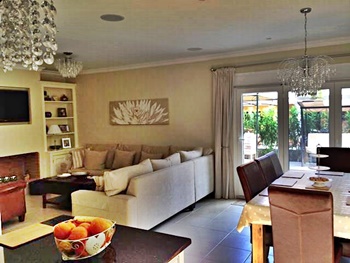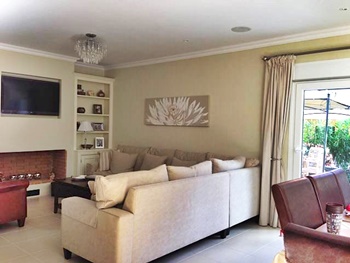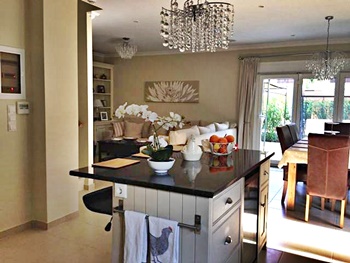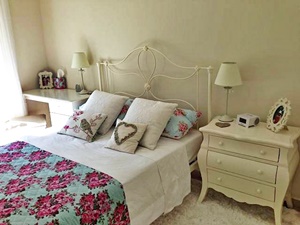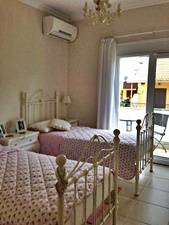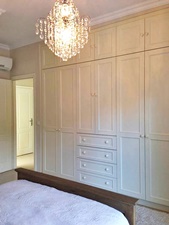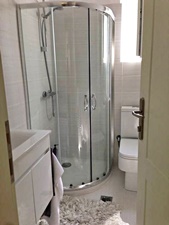 The ground floor consists of a large open plan living room with a feature fireplace and superb kitchen, featuring granite worktops and deluxe appliances. There is also an ample dining area to sit a large family. On the ground floor there is a guest bedroom with built in wardrobe space, a separate toilet and shower room.
The Top floor consists of three bedrooms all featuring quality built in wardrobes. The Master Bedroom features an en suite. There is also a family bathroom with a separate bath and shower cubicle and a utility room for laundry and storage. Views to the sea on the side and towards the hills at the front of the Property from the lovely balconies on the Top floor.
The building was built in 2008 with a structure of reinforced concrete and conventional Materials of good quality. Fixtures and fittings are of High quality. Windows and doors are High quality upvc with double glazing and Electric shutters, making the House airy and sunny. There is Air conditioning in all the bedrooms and living areas which also serves as an efficient heating system if required. The house is only 5 minutes from Edipsos Spa famous for its thermal spa waters. Easy Access to Athens
Last but not least, the location of the villa is exquisite. The beach is on your doorstep and some of the best local fish restaurants in the area.
Price : 250,000 Euros Code : EVIA PREP/298

SOLD
---
A Detached House In The Village : Agios Georgios : Lichada : North Evia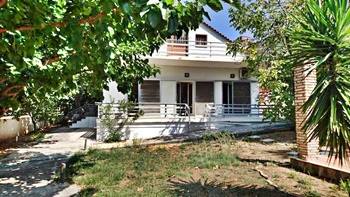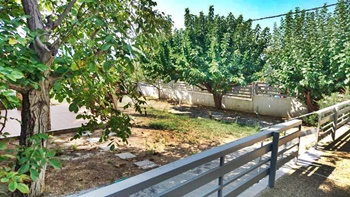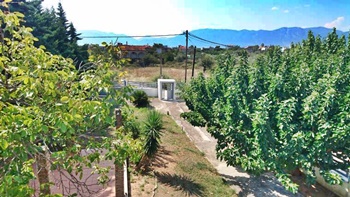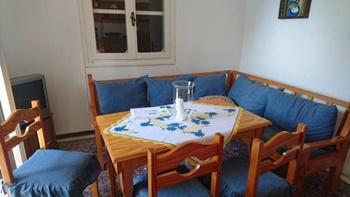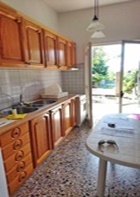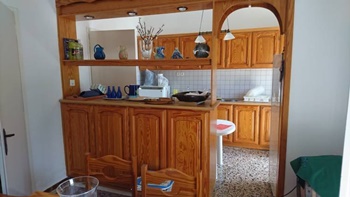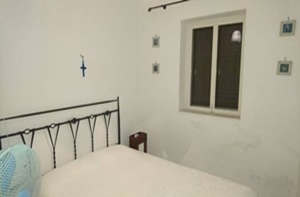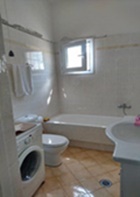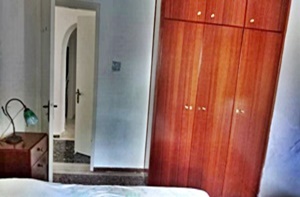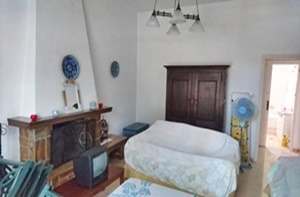 This is a detached house In a village plot of land 670 m in area, and is for sale with a ground floor of 100 sq.m and a first floor of an additional 100 sq.m in total of 200 sq.m. With separate entrances the main residence is in the ground floor where there is the kitchen, living and dining room, 2 large bedrooms, bathroom and wc. First floor is not configured and wants some reconstruction. There is a tiled roof over, solar water heater, barbeque and furnishings of the house are also included in the sale.
Price : 135,000 Euros Code : EVIA PREP/399
---
A Detached House For Sale With Panoramic Sea Views : Lichada : North Evia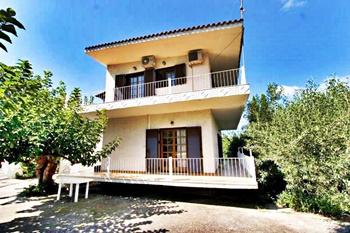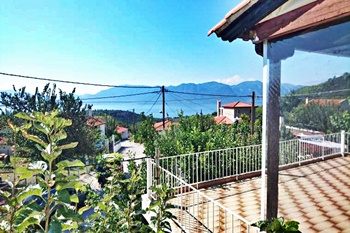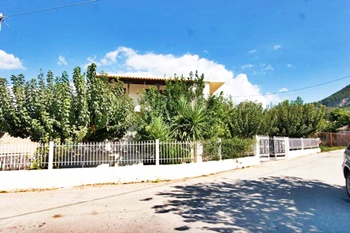 This is a detached house of 181 sqm in excellent condition on a plot of 555 mts for sale in the center of Lihada.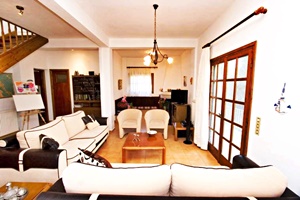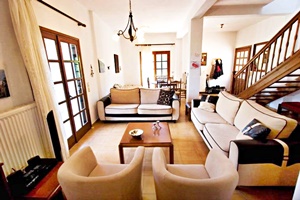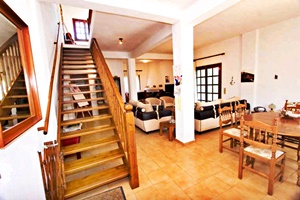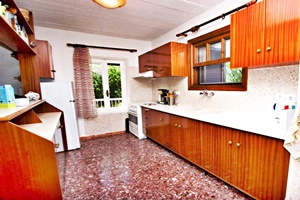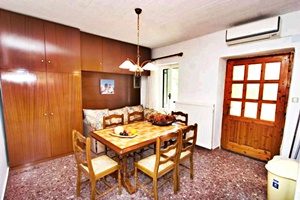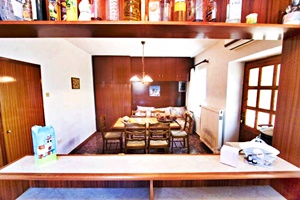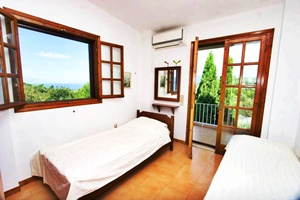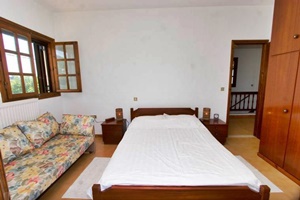 With a very good panoramic sea view the house is 159 sq.m and consists of ground floor kitchen with dinning area, large living room with fireplace, living room and dining area, wc, plus an internal staircase leading to the 1st floor of the house where there are 3 bedrooms, bathroom and a huge balcony with immense views. In the raised basement there is a enough big storage space. The house is to be sold furnished, there are fitted wardrobes, air-conditioning, parking space. Large balconies around the building and a beautiful garden with trees, flowers and a barbeque area. One more storage is in the land of 22 sq.m, in area, where with some different decoration can be used for guests as an extra studio.
Close to the village Lichada is on the beach side of the area of Kavos well known lately for the long sandy beach and the little "Lichadonisia" small islands with crystal waters. Boat tours, swimming, sea sports everything in the area. Restaurants, cafe-bars and close distance is Ag. Georgios Village where in its port you find the traditional fishing boats where you can buy your fresh fishes, markets and more shops.
Price : 195,000 Euros Code : EVIA PREP/401
---
A Beautiful Furnished Apartment Is For Sale By The Sea : Oreoi Istiaia : N Evia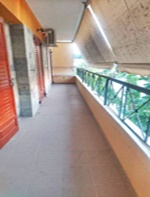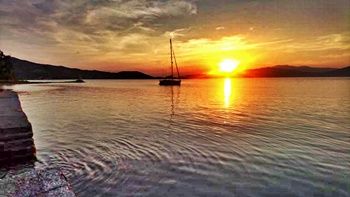 The Apartment is located Beach Front with a very nice sea view.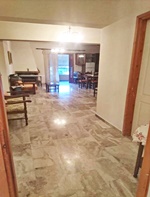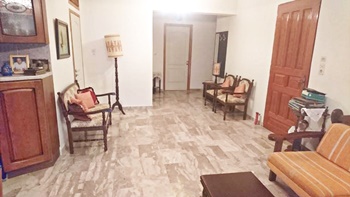 The apartment consists of a kitchen, living room with fireplace. a bathroom and 2 bedrooms. It is to be sold fully furnished. It is located very close to the centre of the village with the tavernas and the port of Orei. 50 metres by the beach side. The apartment has front and rear views. On the same floor there is next to this apartment a small studio of 25 sq mts that can be sold with the main one to make extra space for an extra 30,000 Euros.
Price : 140,000 Euros Code : EVIA PREP / 381
---