---
Greek Mainland : North East Peleponnese
Epidavros : Loutra Eleni : Pissia : Loutraki : Corinth : Xylokastro : Amoni Beach
Aegean Airlines are running 3 daily each way flights From London Heathrow to Athens.

Scroll Down To See More Property.

---
Epidavros and this area of Greece is on the Saronic Gulf side of the Argolid region and Xylokastro is on the Southern side of the Gulf Of Corinth and the road to the port city of Patras and easy to get to from Athens International airport all year round.
It is a beautiful part of the Peleponnese and as well as having lovely scenery and good beaches there are many good tavernas.
It is well placed for visiting all the top archaeological sites and there is a really friendly local population.
---
A Great Location Plot For Sale : Corinth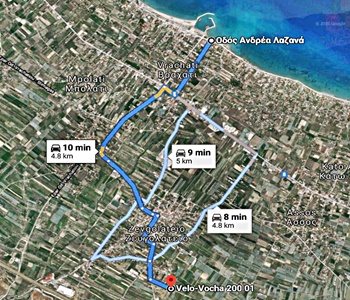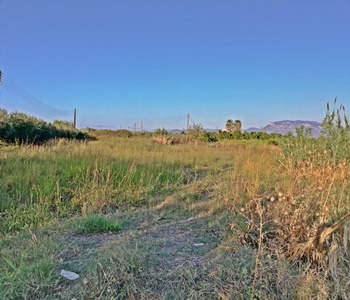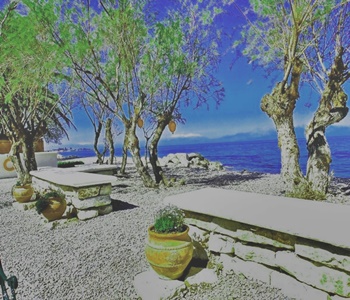 In an Ideal Location!!! Just 800m from Proastiakos Rail Station and 1600 meter from National Road Junction. (Just 85 minutes with railway from Athens International Airport- Door to Door) Just 5 minutes walking distance from the center of the Town. Plot is 3600 sqm in area with a 45 meter facade in local road and allowance to built up to 200sq.m .
Just 5 minutes by car from the Blue Flag awarded beach of Vrachati!
Price : 85,000 Euros Drastic Reduction : Must Sell : Give Away Price of 56,000 Euros Code : CORINTH TP/010A
---
A House With Sea Views : Kato Assos : Corinth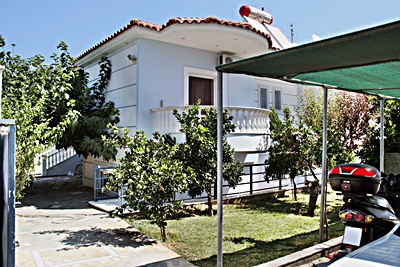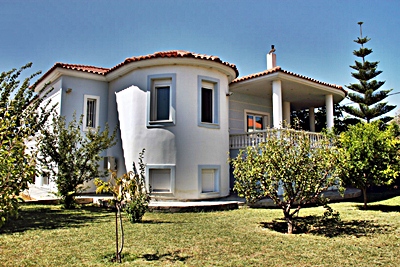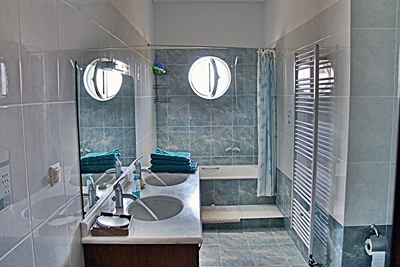 This five year old property is located at Kato Assos a seaside village overlooking the Gulf of Corinth and only 3 minutes from the sea, and a nice sandy beach, good for children and with nice tavernas and shops. Nearby facilities include tennis and basketball courts plus a football pitch. The well maintained gardens include trees and shrubs with a watering system.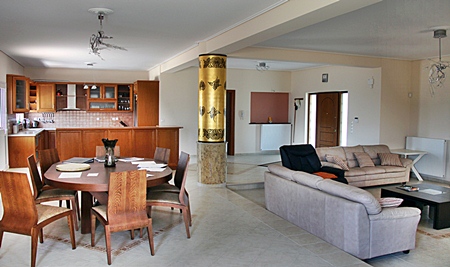 The main house has 3 bedrooms, ( 2 En suite ) and below are two apartments, one with 2 bedrooms ( 135 sq mts ) and one with 1 bedroom ( 60 sq mts ) The apartments below bring in 420 Euros per month for the two bedroom apartment and 300 Euros for the one bedroom apartment. The whole property has a large garage plus boiler room and storage room. It can be sold with or without furniture. The property is only 8 klms from Corinth and 100 klms from Athens.
Price : Reduced to 760,000 Euros Code : CORINTH ISL/010
---
A 3 Bedroom House For Sale : Poulitsa : Corinthia : Peleponnese.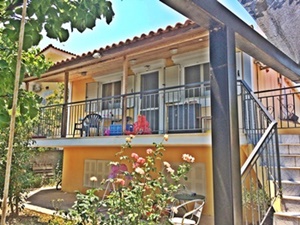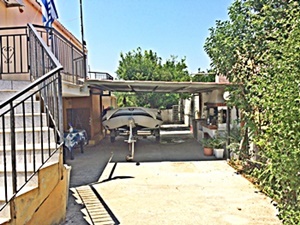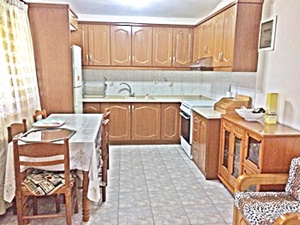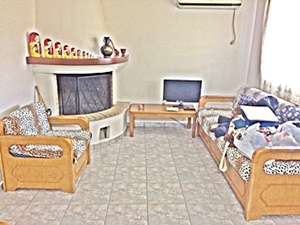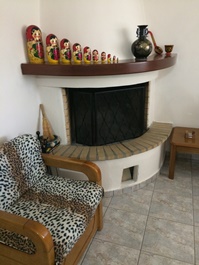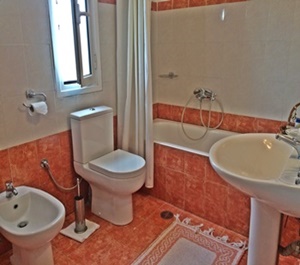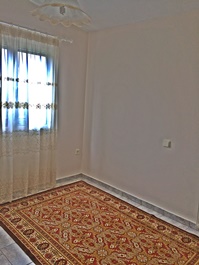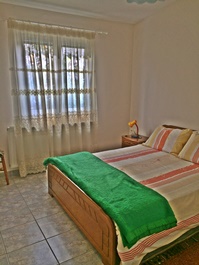 This 3 bedroom house is located in a quiet village close to the seaside resort of Vrachati, and is only 1 hours drive from Athens. The nearby rail station of Kiato can take you to Athens direct by train. It is set in a peaceful location in a large plot which has been planted with fruit trees, which include orange, lemon, plums, apricots and peaches, and with a view over Ancient Corinthos.
Built in 2003,the house is in good order and has been recently decorated and is to be sold fully furnished. Outside there is a covered barbecue area with a convenient out side bathroom. There is a very large basement currently used for storage which could easily be converted into further living accommodation subject to usual planning consent with windows and electricity already installed. A driveway provides parking space for 2 cars and can be secured behind a locked gate.
Price : 148,000 Euros Code : CORINTH AK / 010 direct
---
A 3 Storey House 5 Minutes To Village Center : Pissia : Loutraki
Very Easy To Reach From Athens International Airport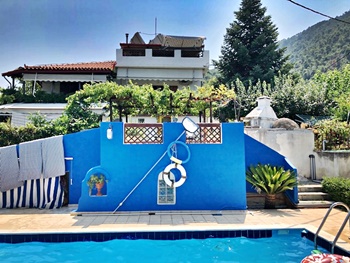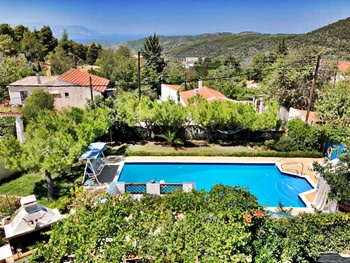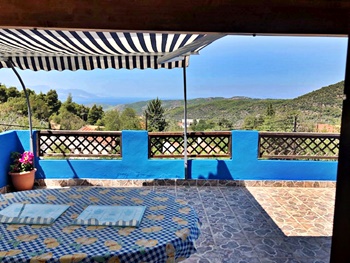 3 Bedrooms : 3 Kitchens : 4 Toilets : On 3 Independent Floors : With swimming pool : With Sea and Mountain Views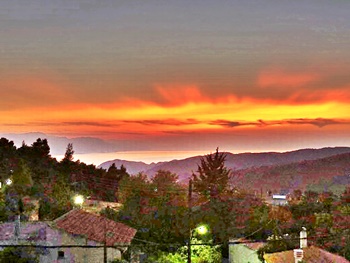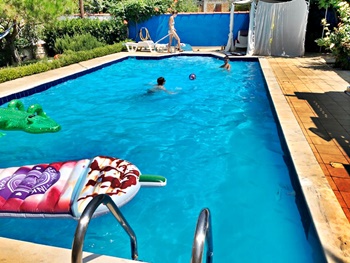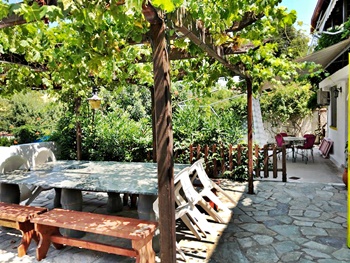 The House Has A Garden with Trees & Shrubs, watering system and BBQ. Car Parking & Bicycle store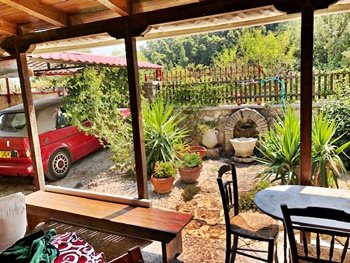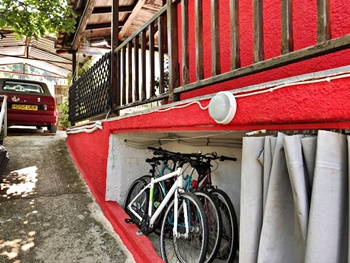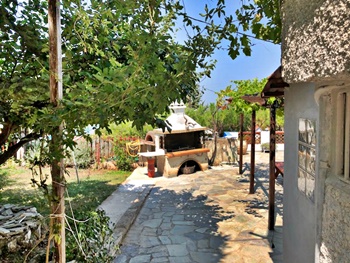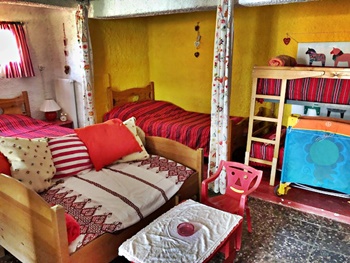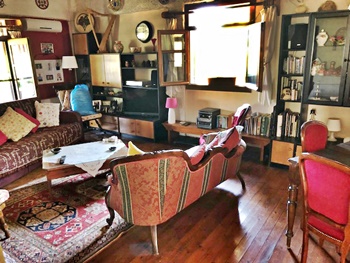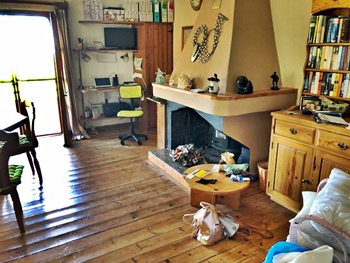 To Be sold fully furnished Key In The Door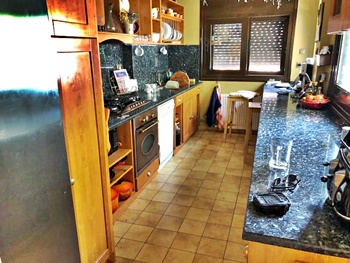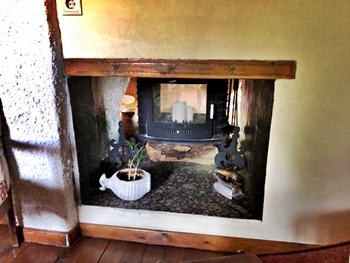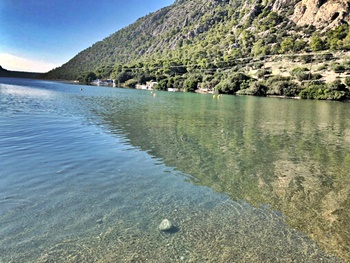 This is a three storey house with each storey independent and situated in a mountain village 15 minutes drive to a lagoon or the sea and the Spa resort of Loutraki. The house is completely modernised with gas central heating, air conditioning, wood stove and wood store, solar panels, double glazing, insulation and a salt water pool. Each storey has large balconies and shade. The gardens include Vine covered Gazebos, a BBQ area, a compost and vegetable terrace, a herb terrace, lawns and many fruit trees. There is parking for 3 cars, 1 covered and an automatic gate and a house security system. The 360 degree views are outstanding and it is only a 5 minute walk to the centre of the village with church, 365 days of the year taverna and a pub. There is another taverna only 5 mins walk away in a designated country park.
Pissia is located in the centre of the Heraion Peninsular and in the European Natura 2000 Gerania Mountains. Conveniently situated between Athens Epidavros Delphi Mycenae and Corinth Canal
Price : 250,000 Euros Code : PISSIA LOUTRAKI PH/010 NEW
---
A 2 Bedroom Apartment In Town : Walk Everywhere : Epidavros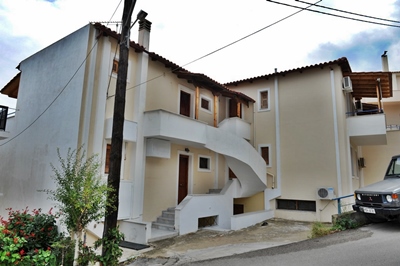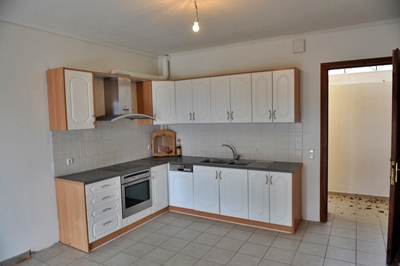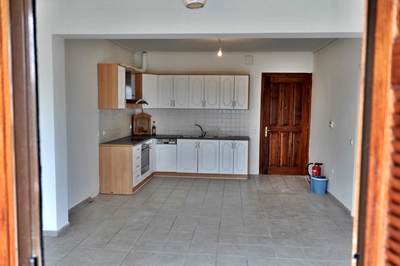 This Apartment is a two bedroom apartment in the centre of Epidavros town, situated beautifully for everything at Epidavros. You can walk to the town, the beaches or the port etc.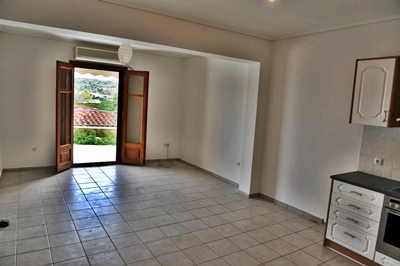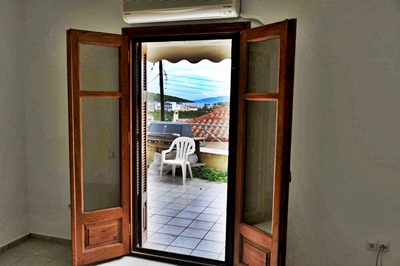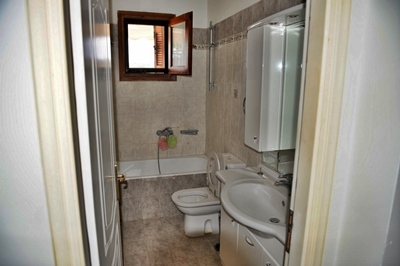 The views are terrific with a view of the port to your left. The ancient theatre in the middle ( The small one ) and the beach areas to the right.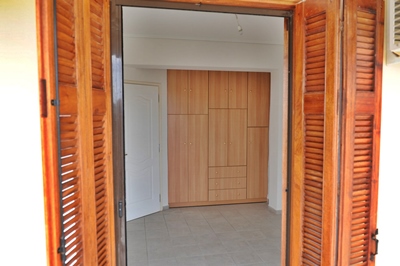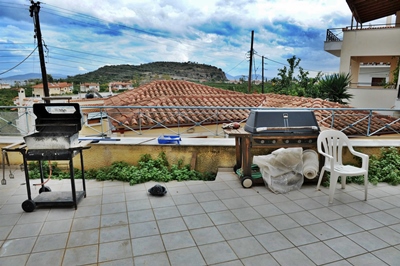 The 2 bedroom apartment is 75 square metres in area with a large balcony, about 35 square metres with BBQ etc it is fully air conditioned and also has central floor radiant heating. It comes with built in kitchen and wardrobe cupboards and electric oven & hob.
Price : 135,000 Euros REDUCED BY 15K Now only 120,000 Euros Code : EPIDAVROS EM/010 BARGAIN PROPERTY
---
A Sea Side House With Fabulous Views : Amoni Beach : Nr Epidavros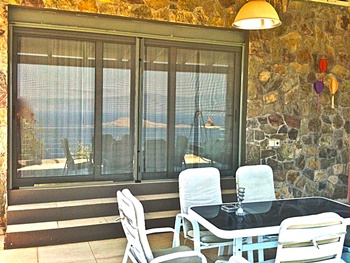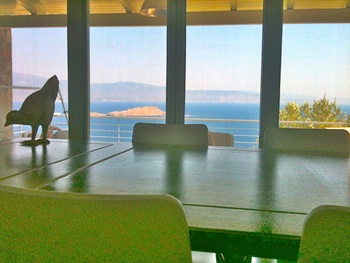 The residence is Only 1 hour from Athens at AMONI beach on the Saronic Gulf, 25 km before Epidaurus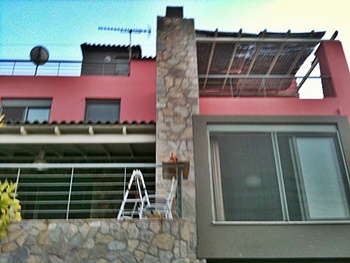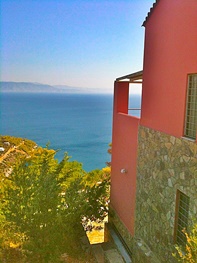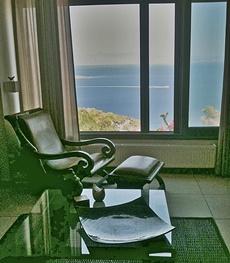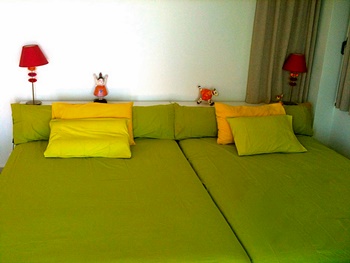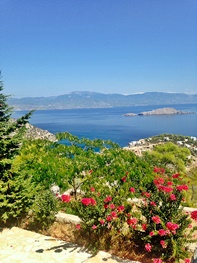 The Villa is ten years old, 185 square metres in area, in a plot of land 1 acre in size, the breathtaking sea view are the same at all points from the rooms of the house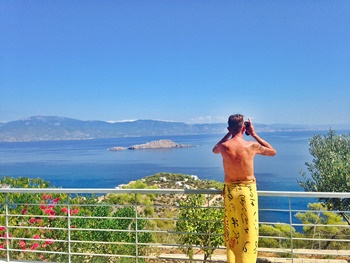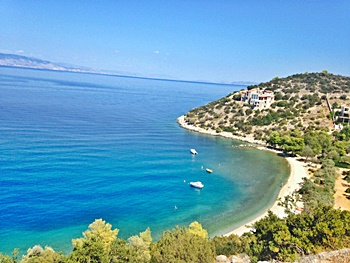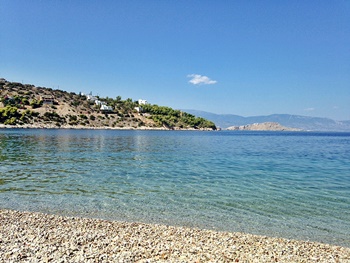 The main house has 3 floors. Ground floor with 2 living rooms, fireplace, TV, kitchen, and bathroom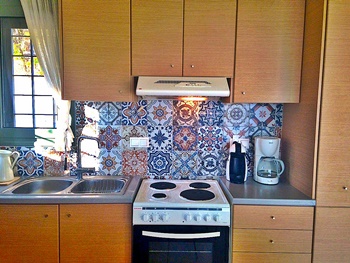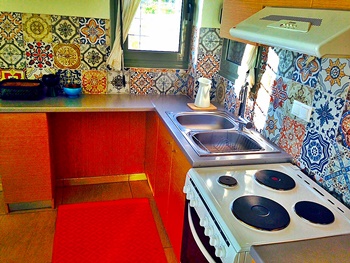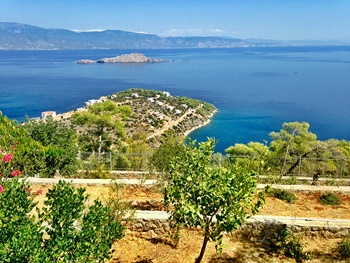 The first floor has a bathroom and 2 bedrooms one with a double bed, TV, and a private terrace, the other with two single beds. The 3rd has two semi-double beds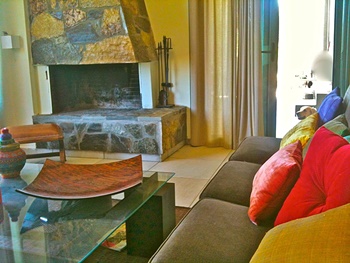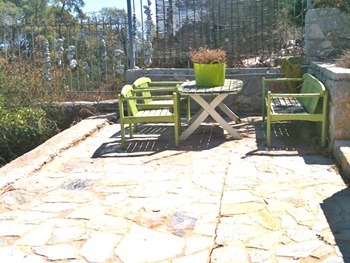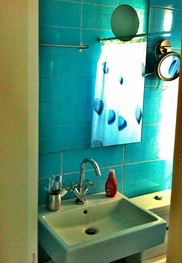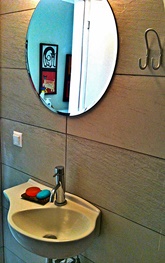 At the bottom is a small independent studio with its own courtyard and kitchen, bathroom, living room. There is central heating and air conditioning. There is a one acre garden with trees and many shrubs, with a watering system. The property is to be sold furnished or unfurnished. The settlement has Three different beaches, the first is 2 km from the house, the other 3 km & the last 6 km away. The property is up to date with the new planning laws. Altogether a very nice property with its proximity to Athens a bonus.
Price : 306,000 Euros Code : AMONI BEACH PT/010 SOLD
---
New Apartments And Maisonettes On The Saronic Gulf : Loutra Elenis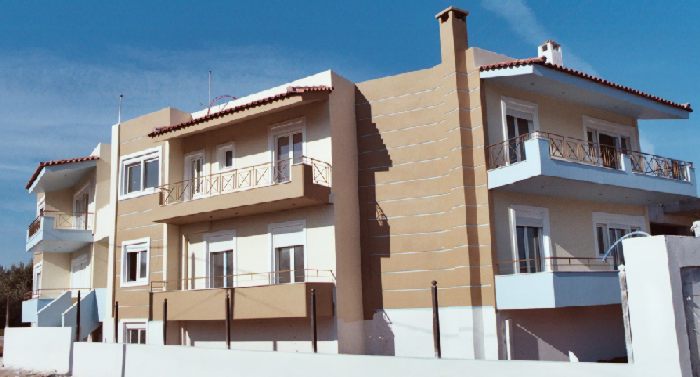 Set a mere 150 metres from the beach this purpose built group of apartments and townhouses will offer something for everyone. With properties ranging from 51 square metre apartments, through to 100 square metre penthouses and 130 square metre maisonettes you can be sure to find the appropriate size and price for you.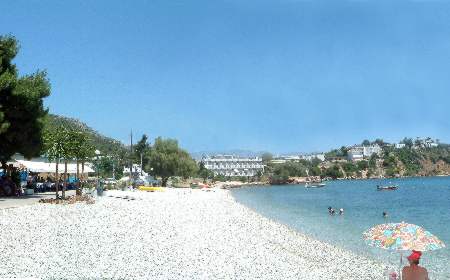 All the properties feature balconies with views towards the Saronic Gulf, the pine covered mountains of Kehries or both.
The Central Location gives easy access to Corinth, many beautiful historical sites and is only 1 Hour away from Athens International airport.
About To Be Completed : Off Plan Sales : Reservations Now Being Taken : The Deposit To Reserve A Property Is 1500 Euros / £1,000 With Staged Payment Plan.
For Full Specifications & Selling Prices Please E Mail Brian.
E Mail Brian.
Prices Range From : 95,000 Euros For a 1 Bedroom Apartment to 217,000 Euros For a 3 bedroom Maisonette : A Penthouse costs 199,000 Euros Code : LOUTRA DB / 010
---
New Houses Available On the Gulf Of Corinth : Melissi : Xylokastro
Very Easy To Reach From Athens International Airport And Not Far From Patras And The Rhion Bridge.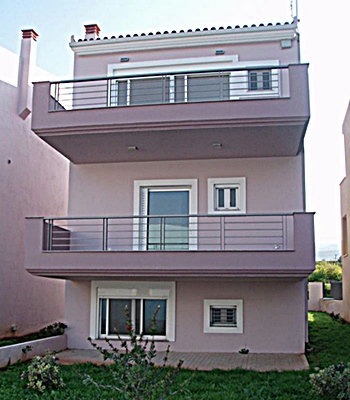 This 2 bedroom property is built to luxury standards and quality, and consists of two bedrooms a living room /dining room, a full bathroom and a another separate W.C. a playroom , a garage and storage room.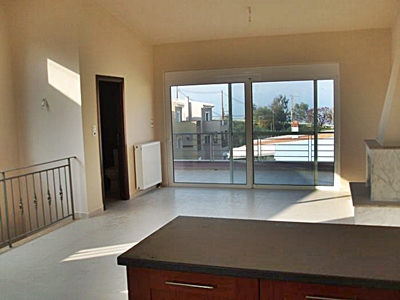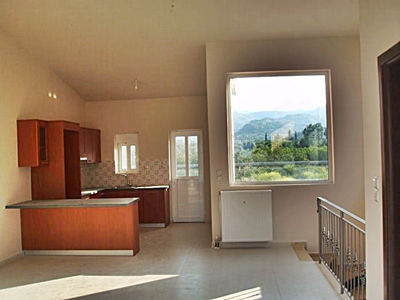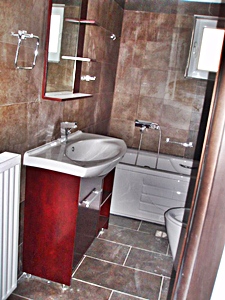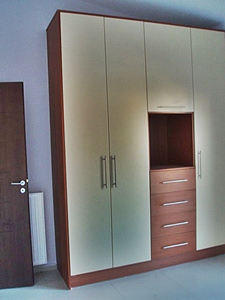 The area of the house is 155 square metres with its own garden a fireplace, an alarm system and a view to the sea, the garden has trees and rose bushes. All the bathrooms, kitchen cabinets and doors are the same quality and style.
Code : XYLOKASTRO IH/010P Price : 180,0000 Euros E Mail Brian To Speak With The Owners
E Mail Brian.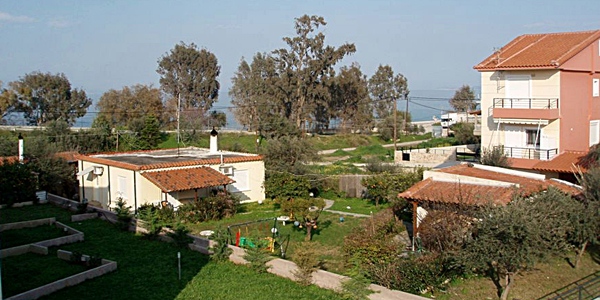 Four Houses Available : Each is a three bedroom property of 175 square metres with a view of the sea. The entrances are on the side of each house and consists of a living/dining area, two full bathrooms, one W.C, a playroom , a storage room and a garage.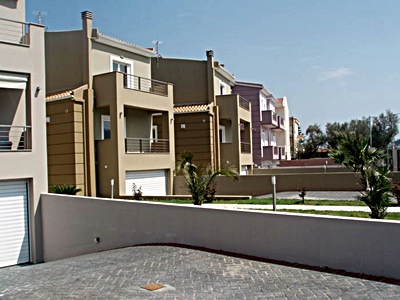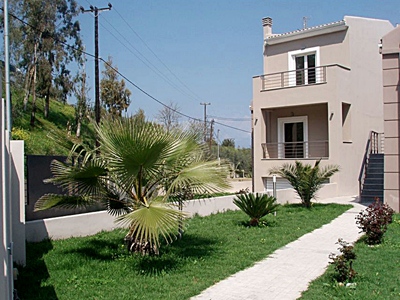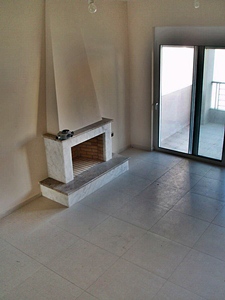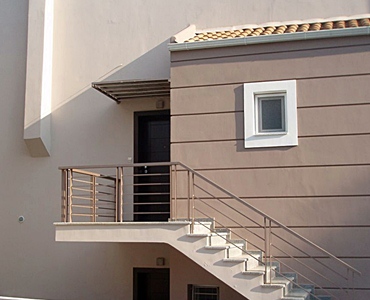 The area of the house is 175 square metres with its own garden a fireplace, an alarm system and a view to the sea, the garden has trees and rose bushes. All the bathrooms, kitchen cabinets and doors are the same quality and style.
Code : XYLOKASTRO IH/010A Price : 220,000 Euros which includes VAT of 23%

except lawyers fees.

---