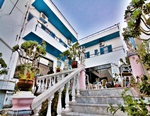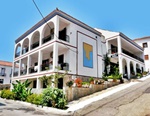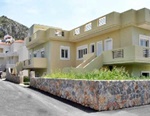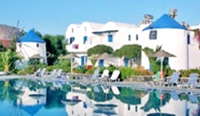 ---
Commercial Land : Hotels : Pensions And Businesses For Sale
Greece : Mainland And Islands : Page 1
For Page 2

Here : For Page 3

Here : For Page 4

Here

Scroll Down To See More Property.

---
Wanted urgently Hotels to let in the first instance : 10 Rooms to 100 rooms : I have customers waiting to lease your hotel for long term let and buy if successful.
I am searching for a hotel or rental apartments between 15 to 25 rooms with swimmining pool and an area for breakfast which are available for lease for at least with a contract of 5 years for the next season
For More Details : Let me Know What You Have : E Mail Brian.
E Mail Brian.
---
A One Bedroom Apartment In The Centre Of Ag Galini : South Crete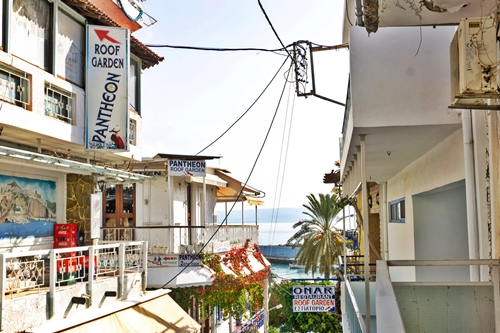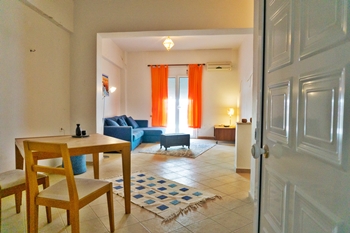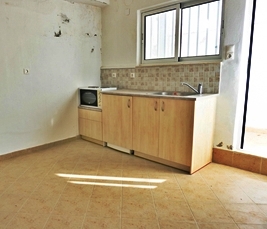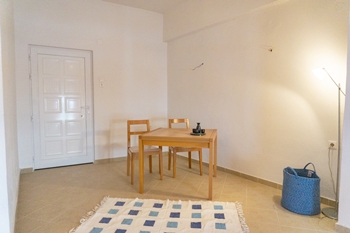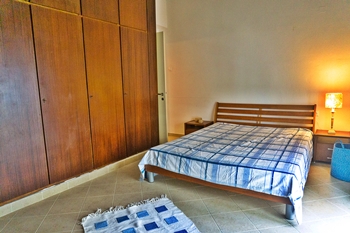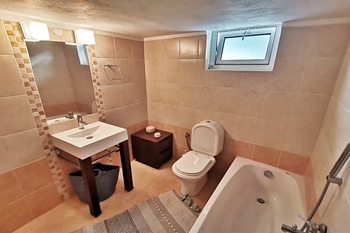 A one bedroom apartment on the first floor of an apartment block within the center of the popular village of Agia Galini. Located a few minutes walk away from the harbour and the beach This property is located right on the heart of Agia Galini within Agora street with Tavernas and shops. This property enjoys all the village aminities and offers nice views from the village and the sea. The apartment measures 65m
2
on the first floor of a building block above
a cafeteria which is also available for sale.
The property comprises of an open space dining and living area with a balcony, a double bedroom with wardrobes and a balcony, a bathroom with a bathtub, a kitchen and an uncovered area. Additional Information :- Two Air conditioning units : Solar water/ or electric boiler : Aluminium doors and windows.
There is potential of this property to be a lovely home for all year around, a holiday home or a rental apartment.
Price : 150,000 Euros Code : CRETE LB / VAG321
---
Idyllic Ecotourism Hotel With Pools, Gardens And Stunning Views For Sale : Achlada Village : Heraklion Prefecture : Crete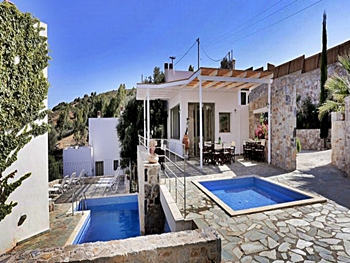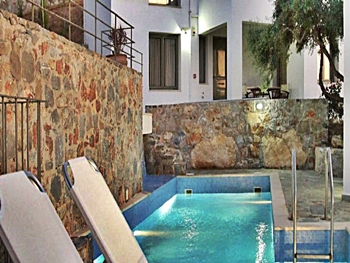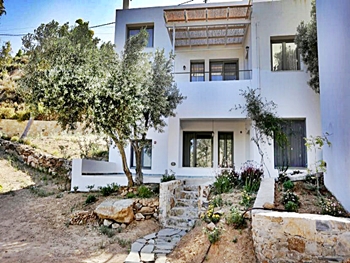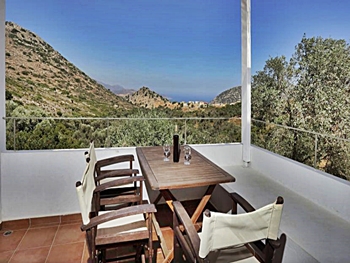 Located about a 20min drive west of Heraklion city centre and less than a 10min from 4 wonderful beaches.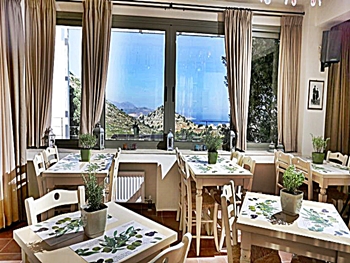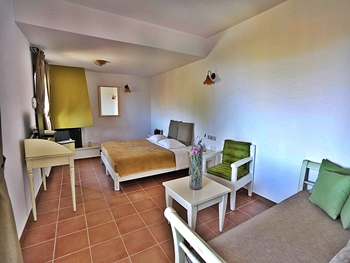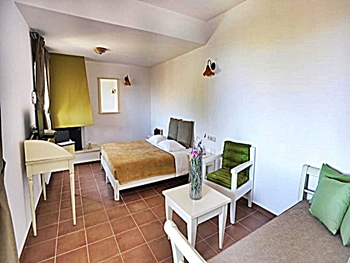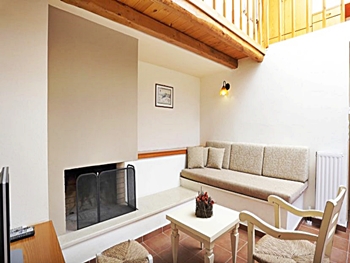 This is an ideal place for visitors to leave urban stress behind and enjoy the beauty and tranquility of nature and the ecotourism activities available in the area.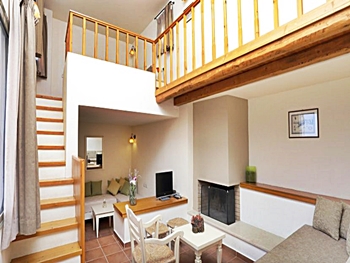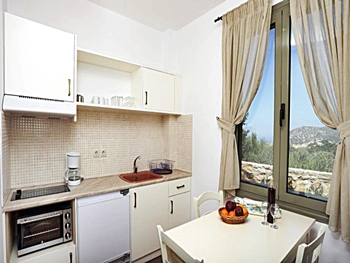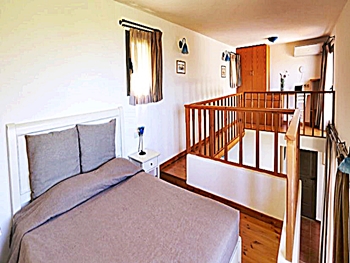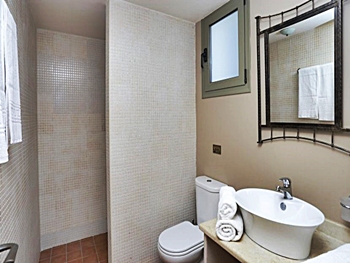 Every thing is fully furnished to the highest tastes.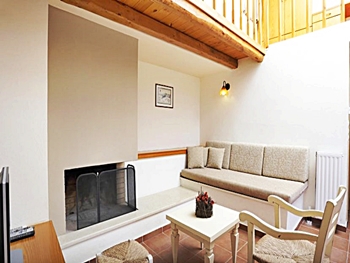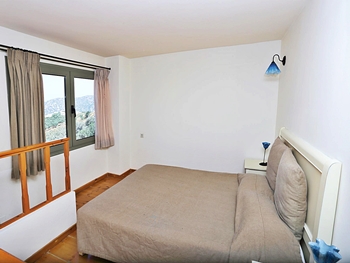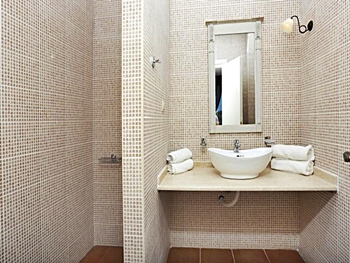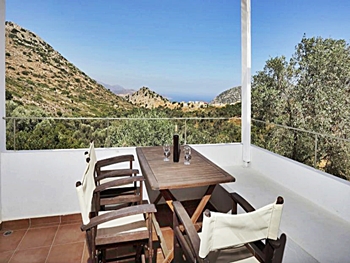 This is a freehold sale - title deeds available and has 10 bedrooms & 9 bathrooms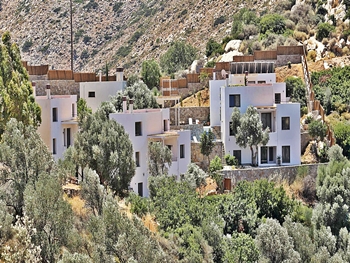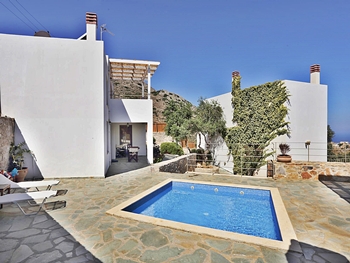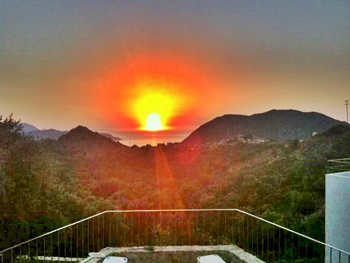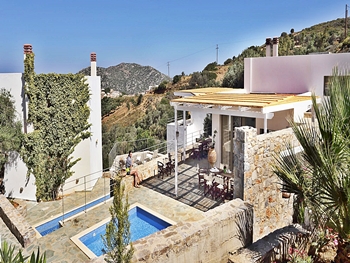 The property offers 4 independent villas and 3 ground floor studio apartments. The villas consist of, Ground floor – a terrace, a living room with fireplace, a kitchen, a bathroom and a bedroom. First floor – a bedroom and a sea view balcony. The Studios consist of, a terrace, a living room with fireplace, a kitchen, a bathroom and a bedroom. On the property there is also a larger main building which has the reception area, a living room with fireplace, a library and a spacious outside dining area. The basement level of this main building has been modified into a 120m2 apartment which is used by the owners and family. This consists of 2 bedrooms, 2 bathrooms, a kitchen and a living room. The complex has two pools. A main pool (approx. 8m x 3m) with waterfall feature and a children's pool (approx. 3m x 3m). Lush Mediterranean gardens and stone paths complete the scenery between the buildings.
A picturesque traditional village is located only 500m from the hotel. Shops and super markets are less than a 10min drive from the property. The International airport of Heraklion is a 25min drive away.
The price does not include buyer's purchase expenses (purchase tax, legal/administrative costs and real estate agent fee).
Price : 1.300.000 Euros Code : CRETE B&S / HTHE1
---
A Fantastic Opportunity To Buy A Very Profitable & Established Hotel : Anaxos : Lesvos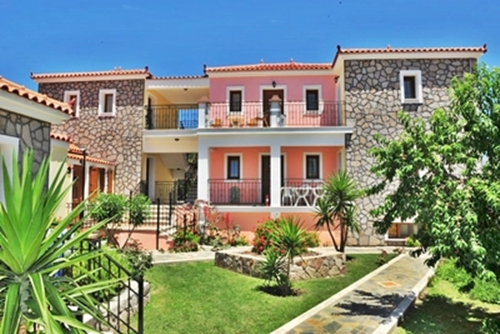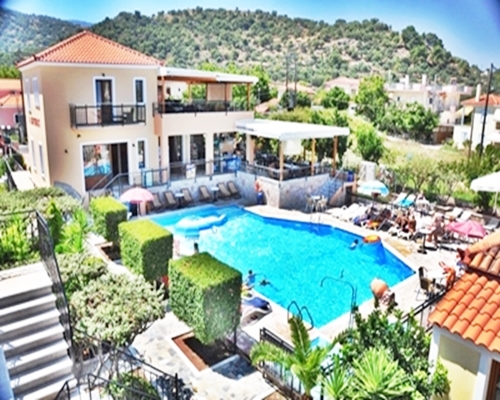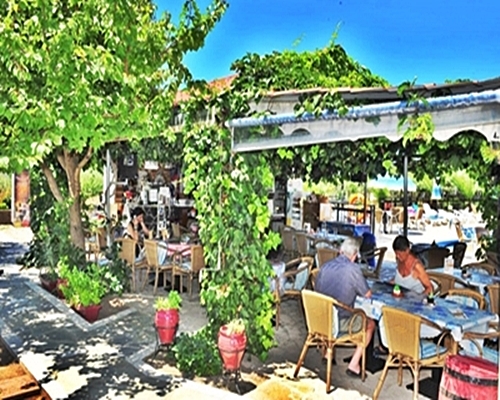 The property is in 10 buildings in land greater than 10,000 sq. mtrs, and are in very, very, very good condition. Painted every year inside and out.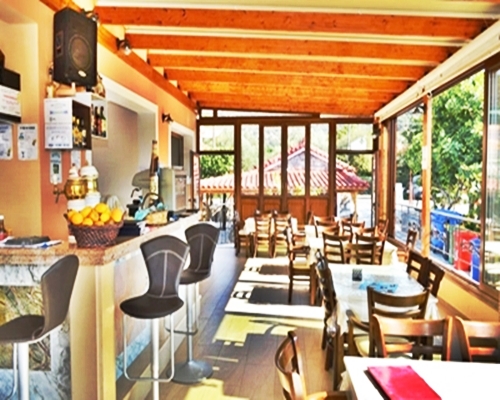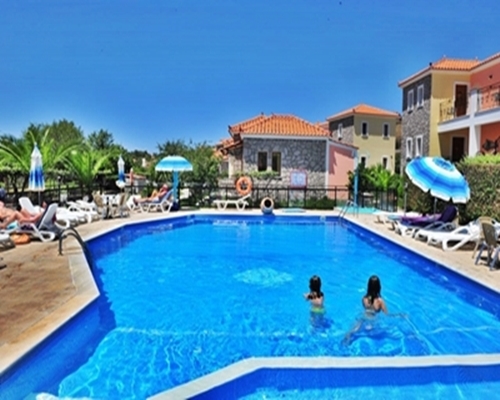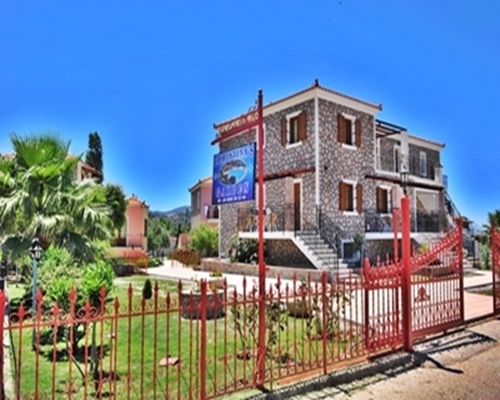 There is a very well known restaurant and a roof garden snack bar with stunning sunset views, and a brand new shop at its entrance which can be used for anything from a tourist shop or minimarket to a bank branch.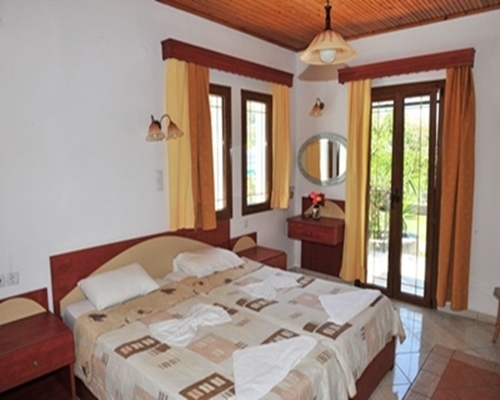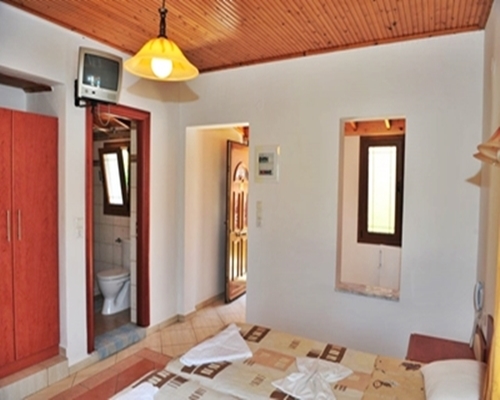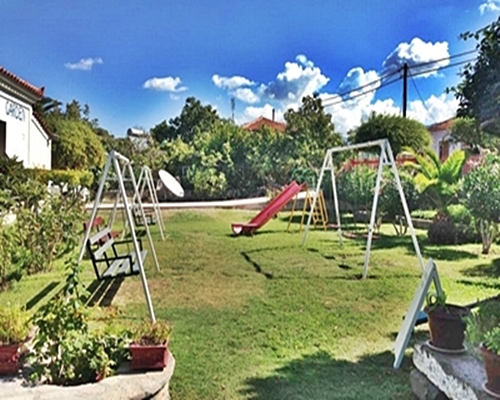 There are 47 bedrooms ( 23 Studios & 20 Apartments ) 47 Kitchens : 61 Bathrooms & 61 Toilets.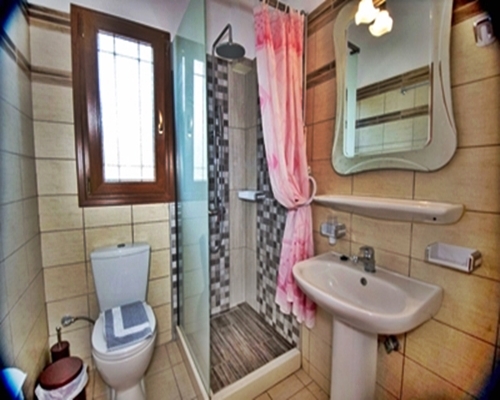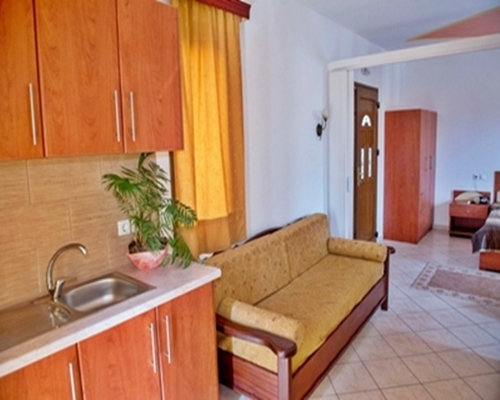 All rooms are independent with beautiful pavements leading to all rooms.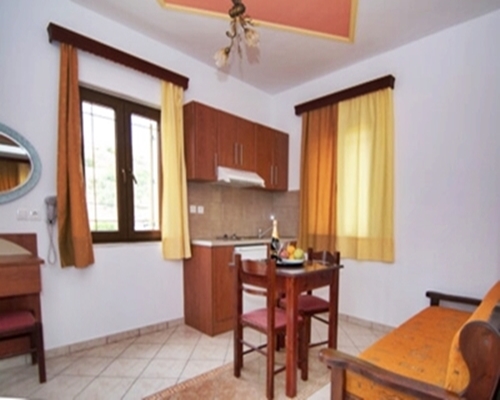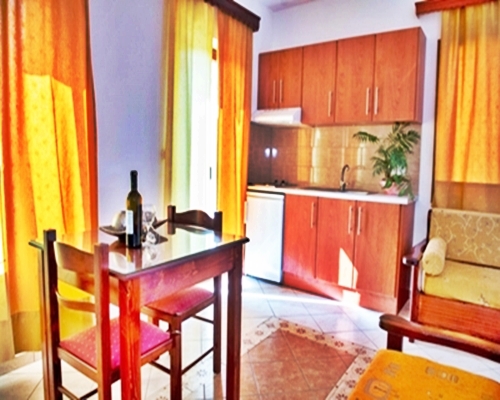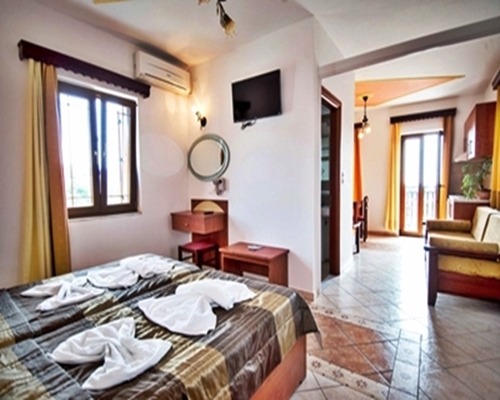 There is a very nice and modern large swimming pool with a shallow end, and two play areas, and two parking areas. There are many trees including 55 olive trees.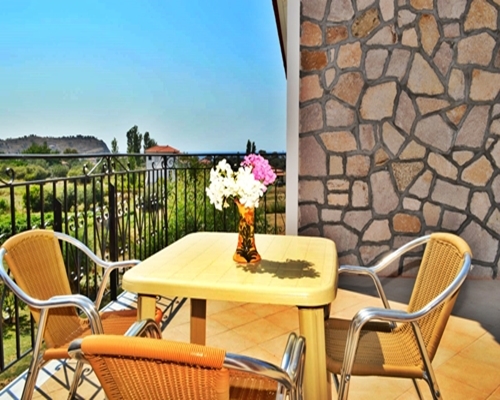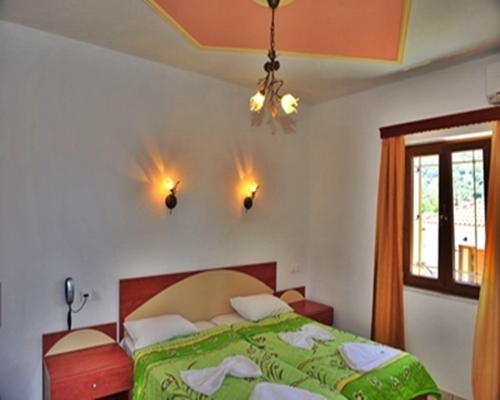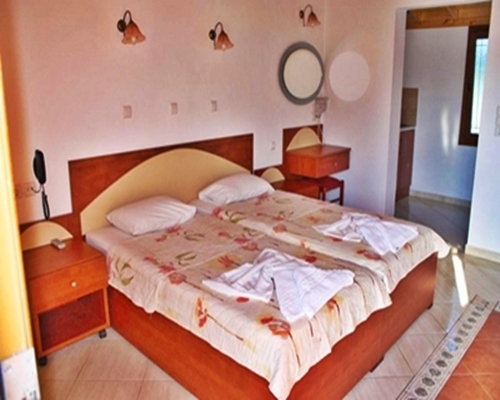 This year is a very good year with a capacity of 100 % and very good contracts are in place for season 2023 with contract commitments to the Dutch market and very strong Scandinavian agents, Danish, Swedish, and Norwegians. The reason for sale is that the owner has no immediate family to pass the business on to and wants to retire as he is now elderly and therefore must reluctantly sell outside the family at a bargain price of 2,300,000 Euros.
An Investment in this property with 4 years turnover will payback the buying costs.

In the first instance to show your interest Please E Mail Brian and ask for Code LESVOS HOT IN/010

E Mail Brian.
Price : 2,300,000 Euros Code LESVOS HOT IN/010
---
Τwo Stone Houses In The Picturesque Village of Listaros : Southern Crete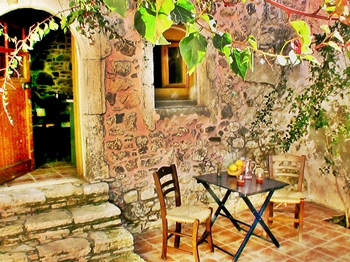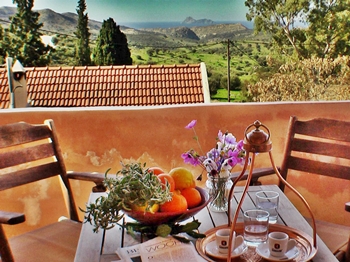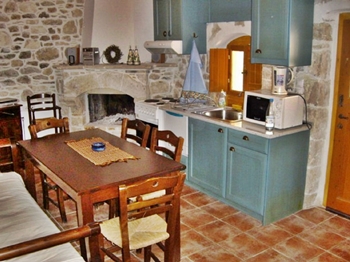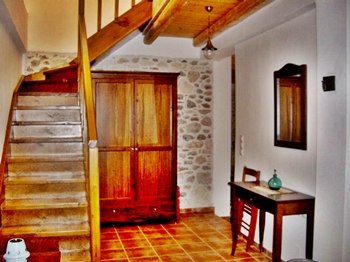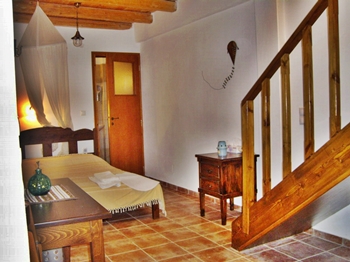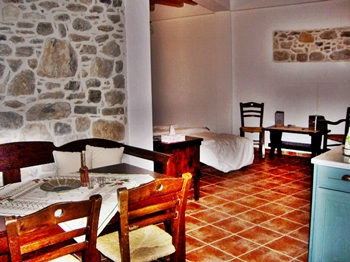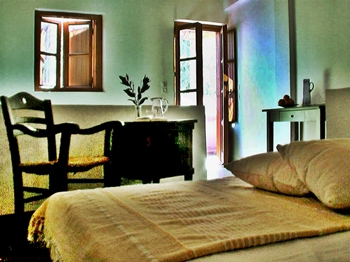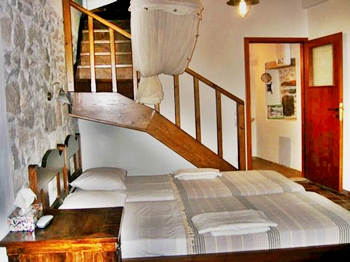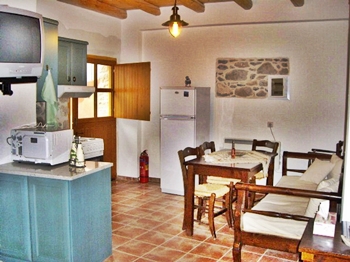 Two Stone houses located on the south coast of Heraklion in the village of Listaros, overlooking Mesara Bay and at only 5kms from Festos and 8kms from Matala.
These two furnished cottages were restored on 2006 and are operating as guesthouses with GNTO (EOT) license
and are characterized traditional and preserved by the ministry of environment.
On a land plot of 160,64sq.m.one two bedroom stone house measures of 94.73sq.m. & one two bedroom stone house measure of 76.82sq.m. could be used as holiday rental with EOT license or permanent homes and have been maintained to a high standard.
Guesthouse 1. A stone house consists of a 60.85 sq.m open plan ground floor which includes a kitchen - living room, a toilet, a double bedroom with bathroom and a courtyard of 30.03 square meters. On the 33,88 sq.m first floor there is a double bedroom and a bathroom, as well as a balcony terrace of 20.31 sq.m.
Guesthouse 2. A stone house of a 51.87 sq.m open plan ground floor in which there is a kitchen - living room with a double bedroom and a bathroom. The yard has an area of 7.54 m². The first floor of 24.95sq.m is a single bedroom and its balcony has an area of 21.84 m².
The two residences are fully equipped and independent of each other. They also feature satellite dish, and fireplace on the ground floor, air conditioning on the floors, electric panel heating, and electric water heater for hot water.
Price : 190,000 Euros Code : CRETE LB / SLIS306
---
Restaurant / Bar / Lease For Sale : Skala Eressos : Lesvos Island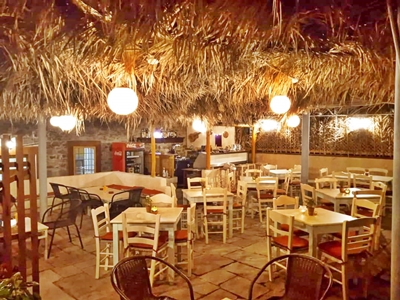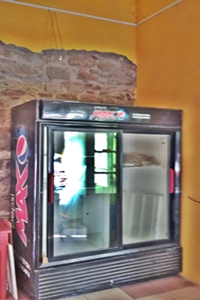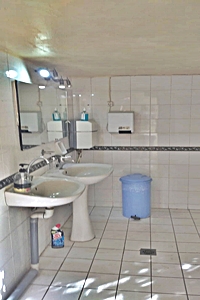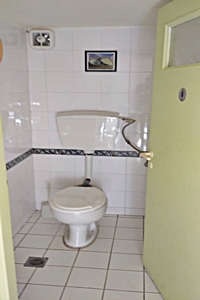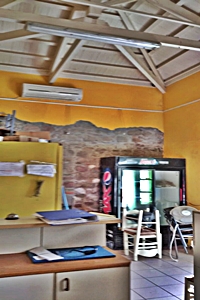 This is such a delightful and cherished little restaurant and has had a few incarnations over the years. Passioni Italian Restaurant is a special venue and offers something very different. The restaurant itself is set just back from the busy sea-front and so provides a peaceful, pretty little haven for customers. That all important footfall is high as it's situated on the road that runs from the centre of Skala through to the harbor. The current owner has done a great job of offering fabulous food in a great venue. There are regular nights where diners are treated to either local or visiting musicians, it's an altogether magical experience. It could also the perfect spot for intimate private parties and dining.In the past it has been an arts and music bar. There's scope here to reduce the size of the large kitchen and return it to its original bar with attached outdoor garden. There are several, mouth-watering options available. To the front of the building is a large, fully equipped and well organised kitchen separate from the dining area. The price includes all equipment and crockery so you're good to go. As well as stoves, dishwasher and catering equipment there are two freezers. There's also a large, locked storage area located here. Price For Lease : 31,000 Euros Code LESVOS SEJS / SKE / 0305
---
A Home And Business For Sale : Milies : South Pelion : Greece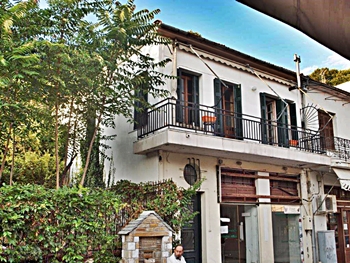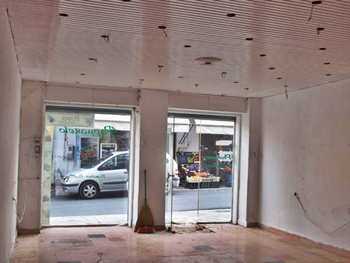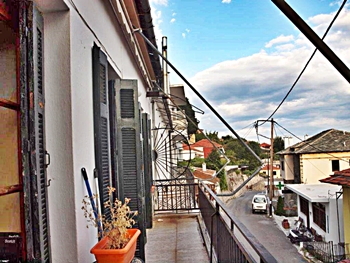 This is an Independent apartment of 78m2 plus a shop on the main road of Milies 59m2 with 3 bedrooms, 1 bathroom, Kitchen and hall
In the heart of Milies village, near church and the shops.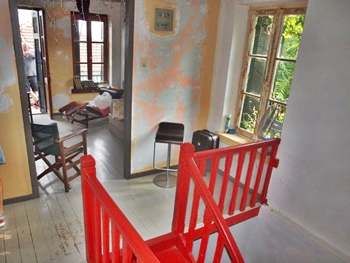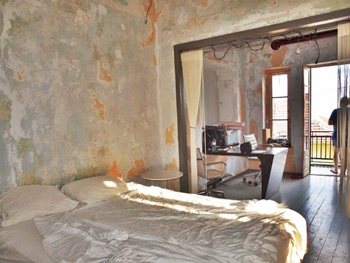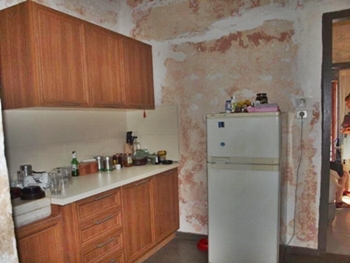 Inside will be repainted and decorated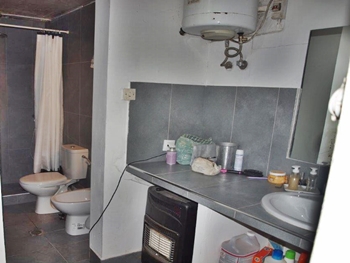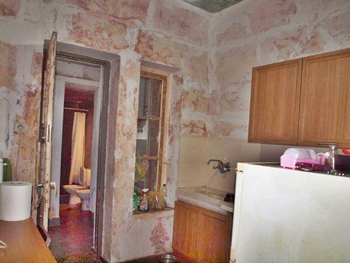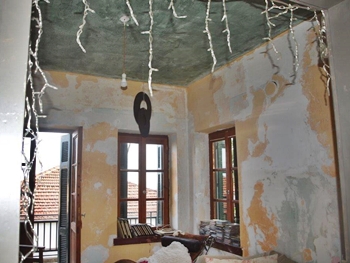 This is an Independent apartment of 78m2 plus a shop on the main road of Milies 59m2 with 3 bedrooms, 1 bathroom, Kitchen, hall in the heart of Milies village, near church and the shops.
This is an ideal investment property for those who want to live and work in the heart of a traditional village in Pelion. The apartment with high ceiling is spacious and is above the shop with a balcony overlooking the village, the mountain and also a bit of the sea. The shop is also spacious and has plenty of storage room. This property can be converted to a hotel using the shop as reception and breakfast room or it can be turned into a café/restaurant by joining both floors. Some may wish to live in the apartment and rent the shop, rent the rooms to holiday makers, opportunities and options are in abundance when you invest in Pelion's most prestigious village with its own museum and library. And the price, well just look and compare.
Price : 168,000 Euros Code : PILION PP / H2783
---
A 19th Century Renovated Mansion With Pool : Zouride : Rethymno : Crete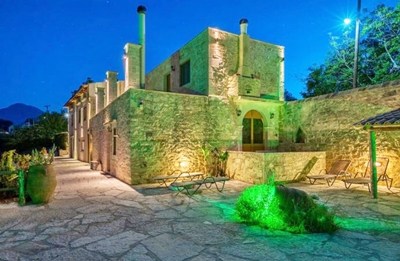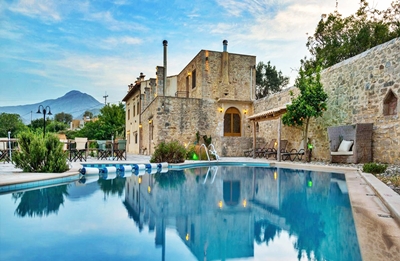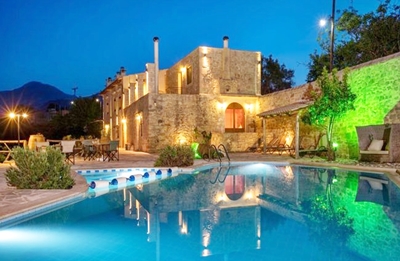 This fully renovated stone villa is for sale in Rethymno Crete and is located in the village of Zouridi.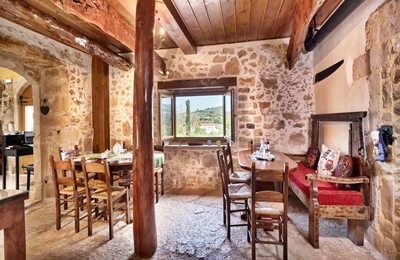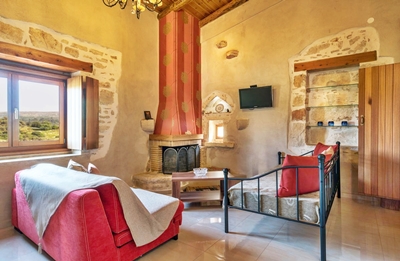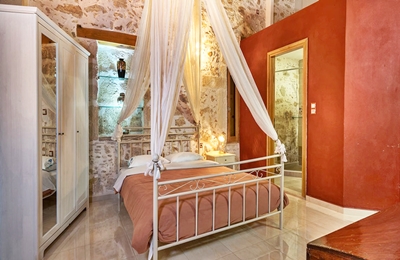 Currently is being used as an opulent hotel by its owners and can host up to 20 guests,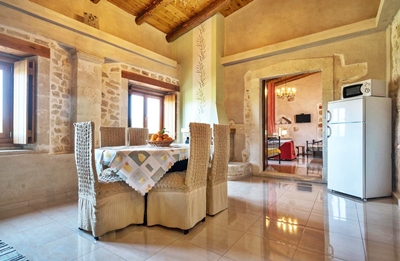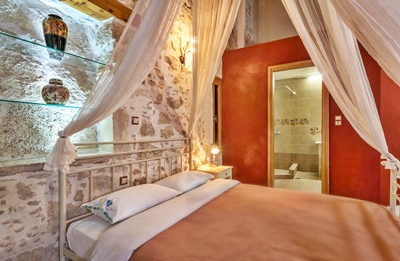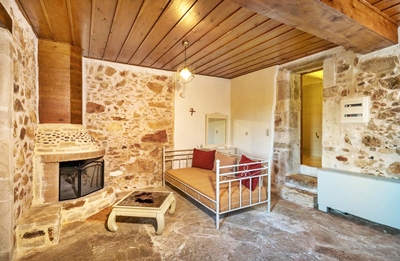 This fully renovated stone villa for sale in Rethymno Crete is located in the village of Zouridi. Currently is being used as an opulent hotel by its owners and can host up to 20 guests, within three autonomous units. Located only a short distance from the city of Rethymno (18km) and 15 minutes drive from the beach of Episkopi and being surrounded by numerous hiking tracks and tourist attractions, you couldn't ask for a better location. With a surface of 380sqms standing on a 500sqms plot of land, plus a 2500sqms land with extra 400sqms building density, it can be a very good investment opportunity or be used as a private residence. The restoration has been made with local natural stone and volcanic earth from Santorini island, ensuring the perfect insulation of the building both in winter and summer.

NOTABLE ASPECTS * Unique restored stone mansion * 380sqms of living space divided into 3 different rental units * Built on a private plot * Adjoining plot of 2500sqms with 400sqms density included in the price * Amazing mountain views * Perfect location in the heart of Crete* Ecological "Funcoil" Air-conditioning system in all rooms * Three autonomous quest units * Fire places * 15 minutes drive from Episkopi beach * Investment opportunity * EOT license

Price : 900,000 Euros Code : CRETE EU RH 012
---
Own A Business In Crete : A Traditional Guest House For Sale : Crete : Greece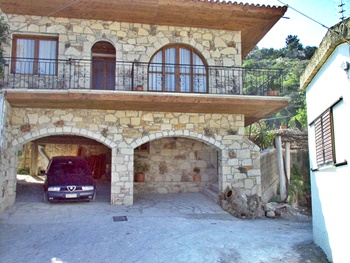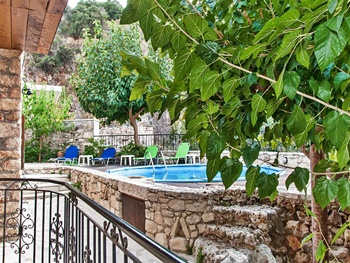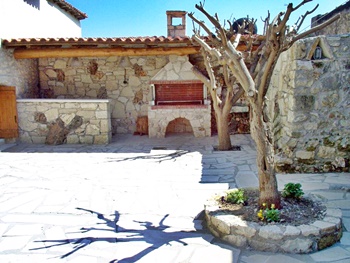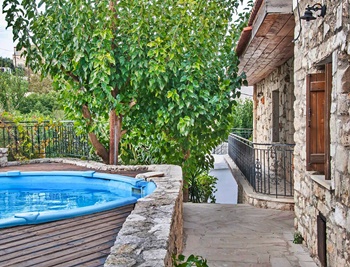 This is a traditional guesthouse in Apokoronas Chania Crete for sale, which is located in the picturesque traditional village of Vafes, overlooking the mountains and the beautiful countryside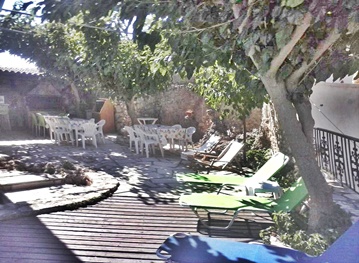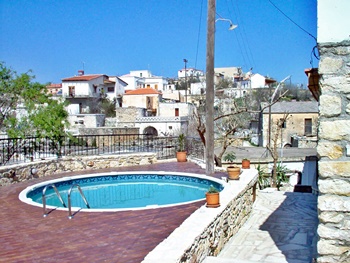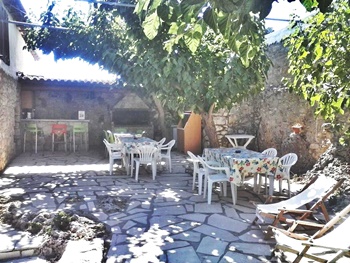 The property has been developed into a private plot of 700sqms, with a total living space of 220sqms. It has been built of solid local stone and it has been arranged around a stone paved yard and a shared pool.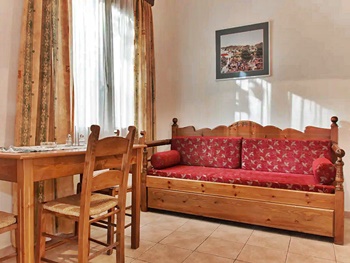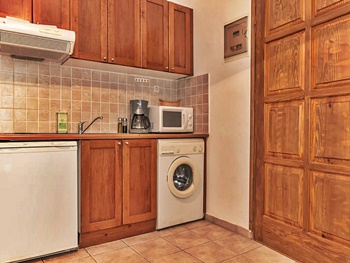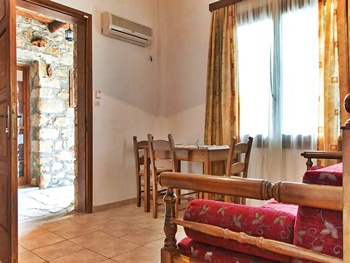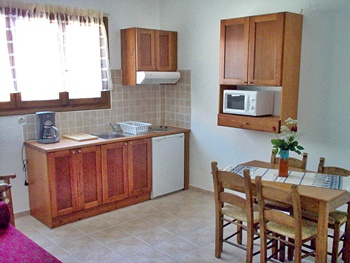 The guesthouse is divided into 3 apartments of 2- bedrooms each, which can accommodate up to 18 persons. There is an extensive sundeck, a pool bar and BBQ area, where breakfasts or snacks can be served.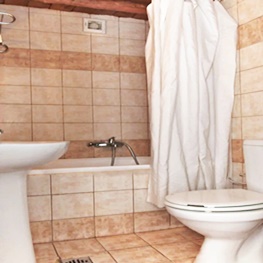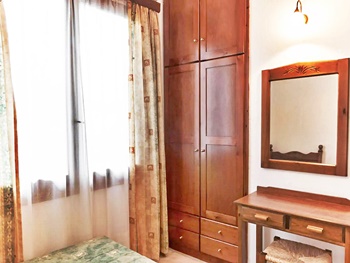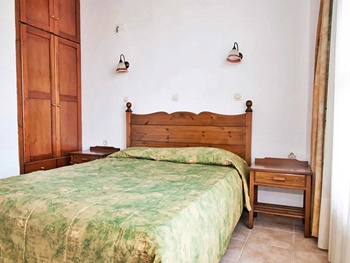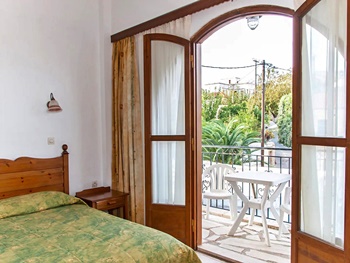 The apartments have been arranged on the first floor of the property and they all have access to lovely balconies overlooking the scenic Cretan surroundings. The ground level of the building hosts the private parking area and a storage with beautiful stone arches. The apartments are offered for sale fully furnished and equipped and they all include kitchen appliances, air-condition units and safe boxes. They can be offfered for rent to tourists with a very good rental return. In the village there are a couple of tavernas and a grocery shop. The beach of Georgioupolis is just 11 kms away, whereas Rethymnon is 34 kms and Chania 37 kms.
NOTABLE ASPECTS * Traditional guesthouse built on a private plot of 700sqms * Three 2-bedroom apartments with a total living space of 220sqms * Can accommodate up to 18 persons * Fully furnished & equipped * Air-condition units * Electrical appliances * Shared swimming pool with sundeck area * Pool bar & BBQ * Parking area * Storage * Safe boxes * Easy access to the beach & all kind of amenities.
Price : 210,000 Euros Reduced to 180,000 Euros Code : CRETE EU/KH142 SOLD
---
For Sale : 2 Independent Apartments Only 5 Metres From The Sea : Korthi Bay : Andros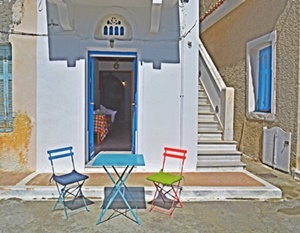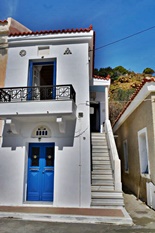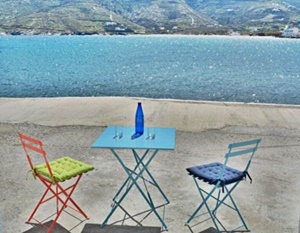 Consisting of two independent Apartments 70 sq mts First Floor 60 sq mts ground floor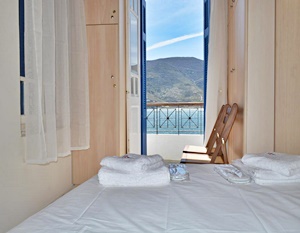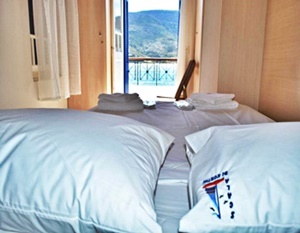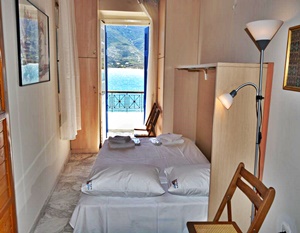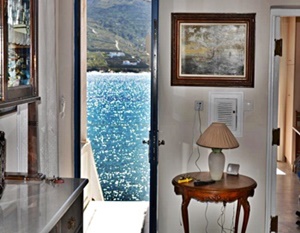 Renovated in 2013 they are in lovely condition and are producing income through Airbnb, booking and similar platforms.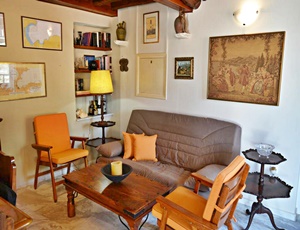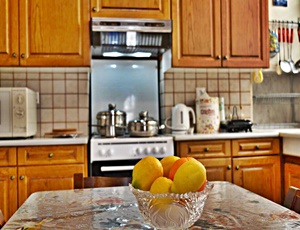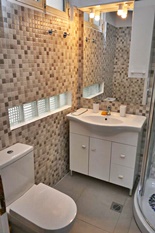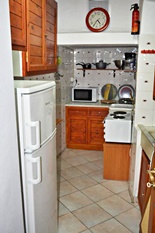 They are to be sold semi furnished and have wonderful views of the sea.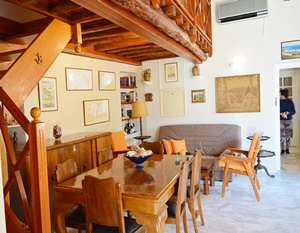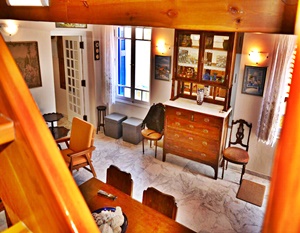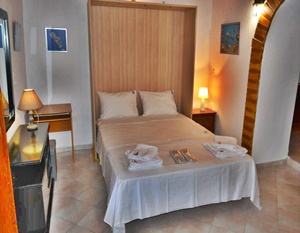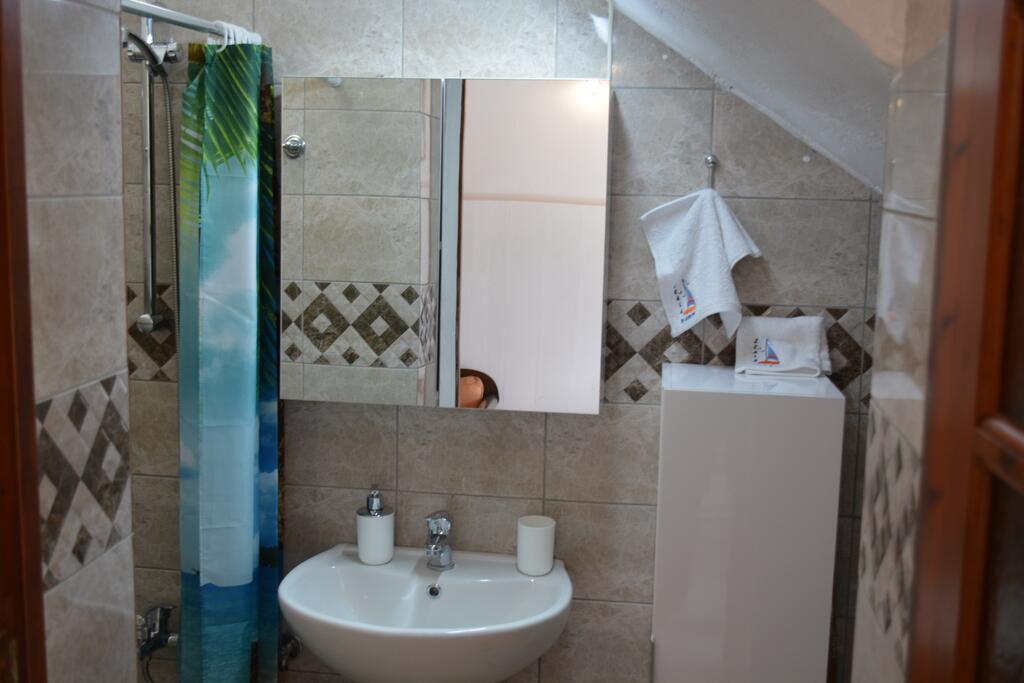 The Ground floor apartment, has one bedroom, one living room, 2 bathrooms, air conditioning, a kitchen, a closet, and the front door is 5 metres from the beach.
The First floor apartment has 2 bedrooms, a living room, kitchen, bathroom, separate entrance, with few steps, a terrace in the back yard, closets, air conditioning, sun boiler, and a balcony with an awesome view to the sea.
Price : 350,000 Euros Offers Invited. Code : ANDROS GM / 010
---
An Investment With Income : Antipata : Fiskado : Kefalonia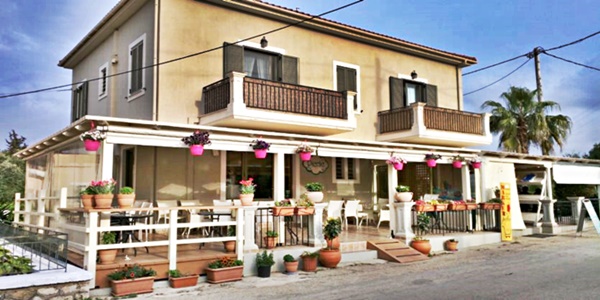 This is a commercial building for sale Located in the popular village of Antipata at Fiskardo area, the building offers 3 floors, each measuring 101 m². The ground floor consists of 2 commercial spaces which are currently rented out, a coffee shop and a mini supermarket and the upper floor is a large 2 bedroom apartment which is also currently rented long term. The large basement offers lots of storage space to the shop owners and also a large one car garage. A great investment opportunity in Kefalonia with an income!
Price : 450,000 Euros Code : KEFALONIA / DL20119
---
17 Apartment Complex For Sale : Kos :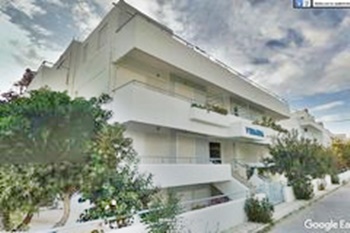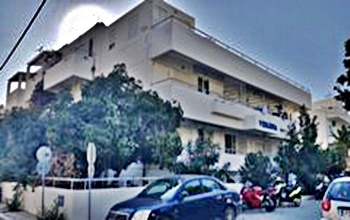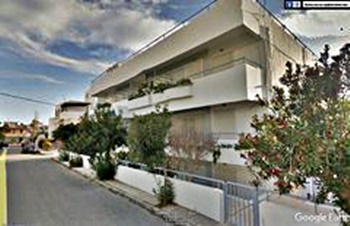 This is an Apartments Complex for sale in Kardemena Kos. There are 17 apartments plus storage plus linen with laundry and dryer. The Hotel is 650 sq mts in area. The Hotel has front and rear views and was constructed in 1991 The Hotel is in very good condition. Ideal For Investment.
Price : 500,000 Euros Code : KOSHOT / 1451
---
A Business & Building For Sale : Kardemena : Kos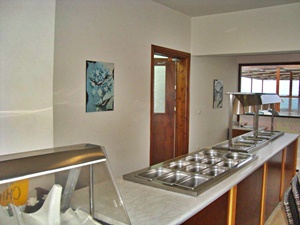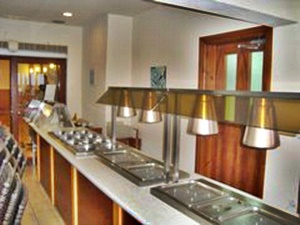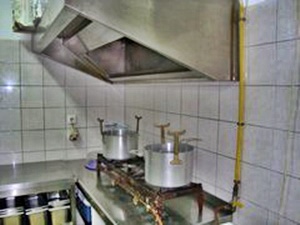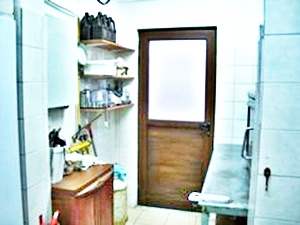 Licensed for 80 tables and chairs. With a very good reputation and regular customers winter / summer.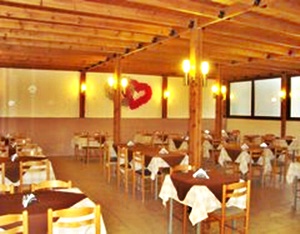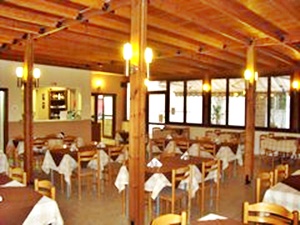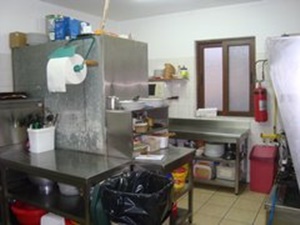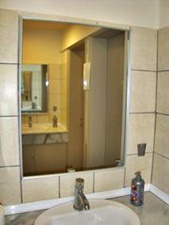 This business with professional equipment plus building with total area of ​​175 m2 in a central location in Kardamena is for sale. It has been renovated in 2007 and is fully equipped. With the ability to cover 126 m2 of ground floor and 126 m2 of first floor. The Restaurant is licensed for 80 tables and chairs. With a very good reputation and regular customers winter / summer. A unique opportunity for those who want to start a new business in Kardamena! Also, It is possible to be sold separately. The property (building) at a price of 170,000 euros and the business (restaurant) at the price of 60,000 euros.
Price : 230,000 Euros Code : KOS XP / K587
SOLD
---
An Opportunity To Buy A Set Of Apartments Right On The Beach : Kokkari : Samos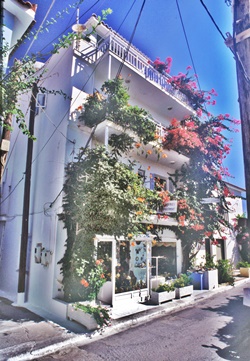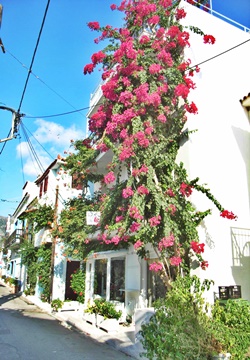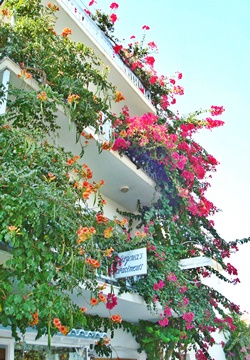 Virginia Apartments are situated right on the beach of Kokkari, Samos with a gorgeous surrounding view of the sea, mountains and village. Its positioning is amongst the most privileged and advantageous in the area.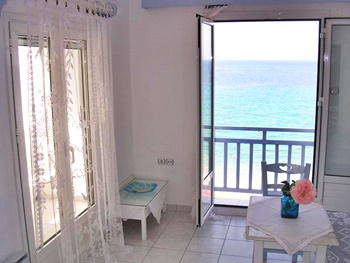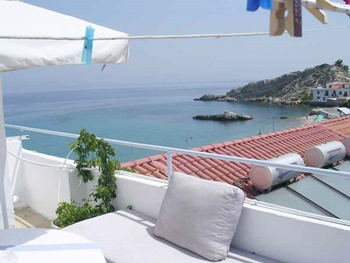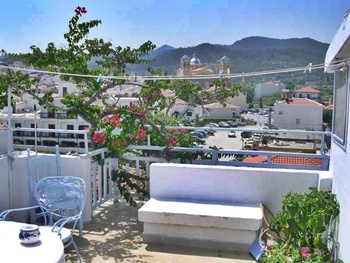 Consisting of a ground floor previously a gift shop that can be rented out again, or used by the new owners, there are three apartments on each of three floors.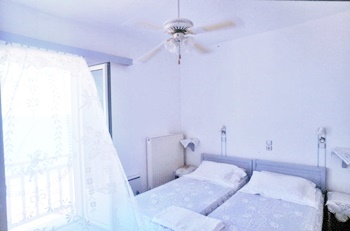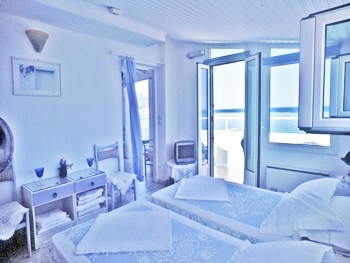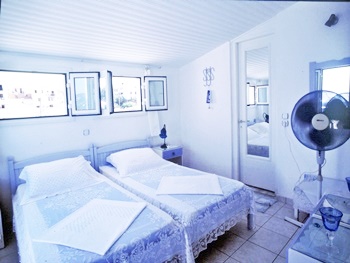 The first floor has one apartment on the seaside ( living room , kitchen, bedroom and 2 bathrooms, and another apartment on the road side ( kitchen, living room and bathroom.) 2nd floor has an identical apartment on the sea side and on the road side there are 2 rooms with a bathroom each. The third floor has an apartment on the sea side ( Living room, kitchen, bedroom and a bathroom )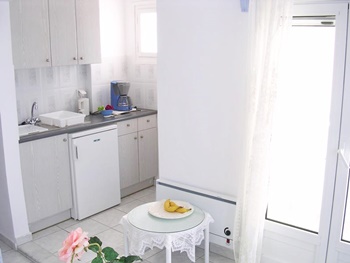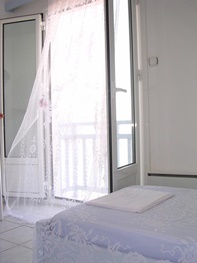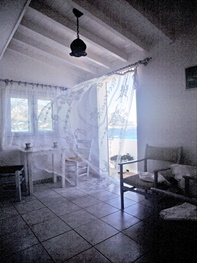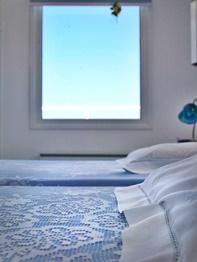 The plot is 120 square metres with the three storey building adding up to 288 square metres of total area. All three apartments have direct sea views with windows and balconies. Everything is well preserved with easy access and only 2 minutes from the centre of the traditional village of Kokkari. It can be purchased as a business or a fantastic private home. To be sold fully furnished.
Once rented to Thompson's Holidays the hotel was completely full all season.
Price : Reduced to 550,000 Euros Or Near Offer Code : SAMOS VK / 010
---
A Successful 42 Room Seaside Hotel In Front Of The Local Beach : Tolo : Peloponnesus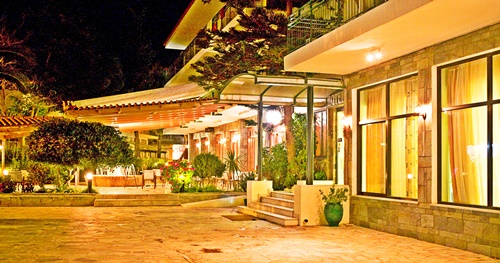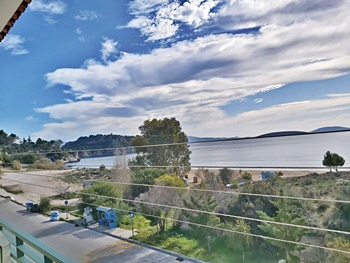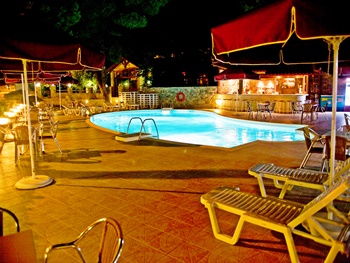 This is a successful family run hotel of 42 rooms with a restaurant, large bar. a cafe, a kitchen and a swimming pool.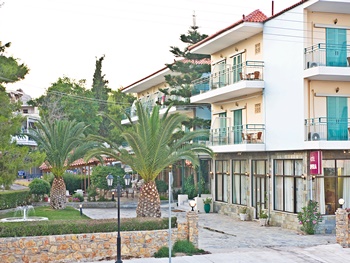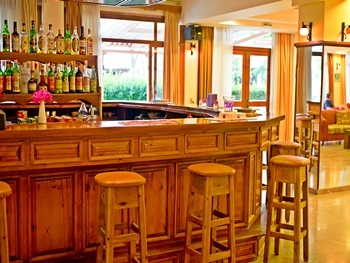 The beach is right in front of the hotel and is surrounded with all the village and area amenities, and is located not far from Athens.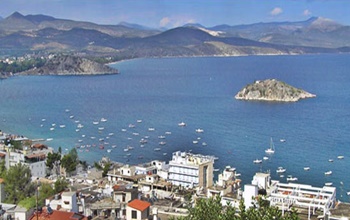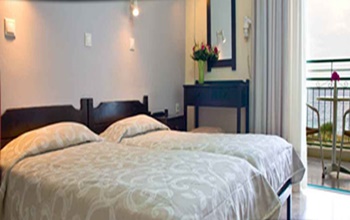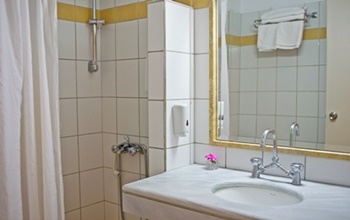 The hotel was completely refurbished in 2003 and is continually updated, it has a modern/classical look and the accommodation offers a wealth of facilities. The hotel is just a few steps from the famous sandy beach "Psili Ammo" where the sea is crystal clear and shallow, ideal for children and sun worshippers. The Hotel also has a pool and pool bar for guests preferring fresh water swimming. All the rooms in the hotel have a sea view and guests are able to sit on their balcony and gaze at the Koronis Island in the bay, the view at night reaching villages further around the Argolic Gulf. The Hotel's position is central to all of the amazing archaeological sights of the Peloponnesus which makes it an attractive holiday destination in Greece for both holidaymakers (Greek and foreign) and classic tours and groups all year round.
Price : 3,350,000 Euros E Mail Brian in the first instance for full details quoting Code : Hotel Tolo / TSIK

E Mail Brian. Code : HOTEL TOLO / TSIK
---
A Detached House For Sale On The Beach : Pefki Village : Istiaia : Evia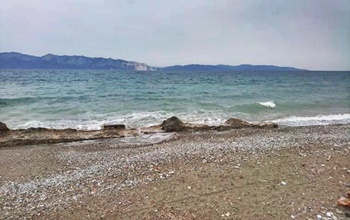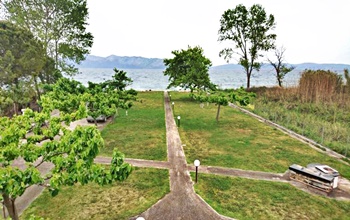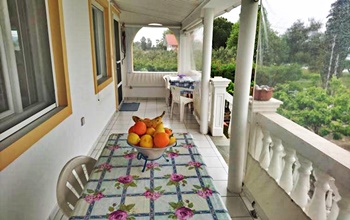 This is a detached House of 188 s.qm. in land of 1.600 m on the beach. The house consists of the ground floor where there are 4 apartments for guests and/or for rental use.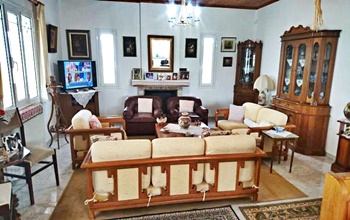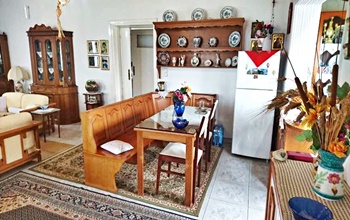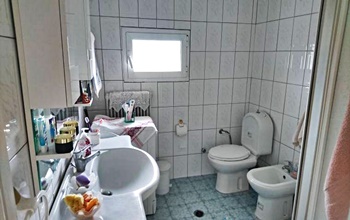 On the 1st floor there is an owners apartment with 2 bedrooms, bathroom and kitchen with living and dinning room, with big balconies around.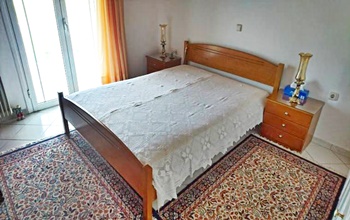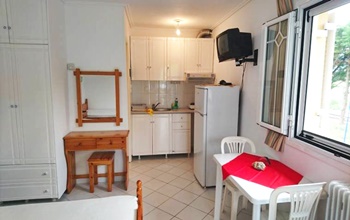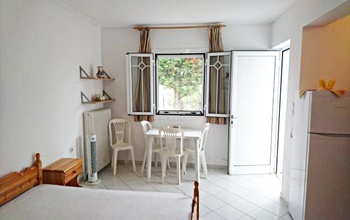 The 4 apartments have access to the garden of the house and
all the house has exit to the beach.
The property was built in 1997 and is in a very good condition. There is a big garden around facing the sea with several kind of trees. There is easy access to the house and close by is Pefki village as well as the centre of Istiaia town which is around 10 min driving with access to the shopping market , public offices, banks etc.
Price : 250,000 Euros Code : EVIA PREP / 385
---
New Apartments And Houses In A Village Next To The Sea : Vagenas : Southern Evia : Greece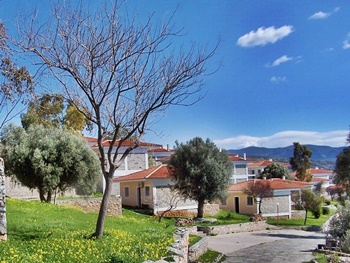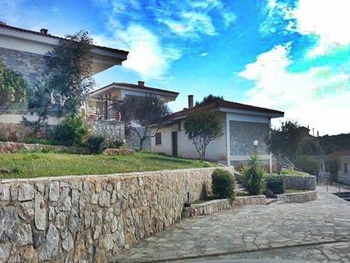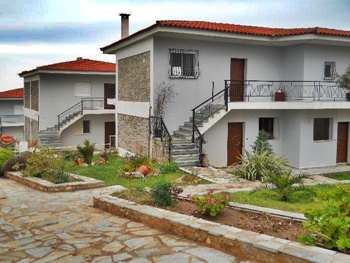 Situated at Southern Evia, Vagenas Village covers 38,000 sq mts of land and is Just 150 metres away from the beach which makes it an ideal holiday destination.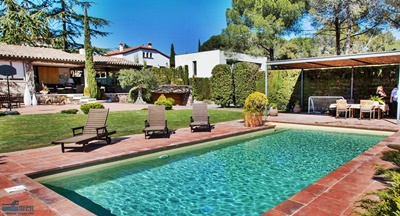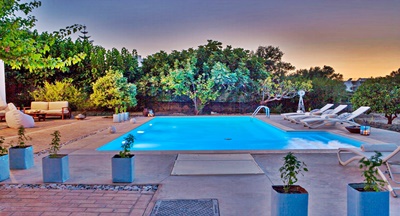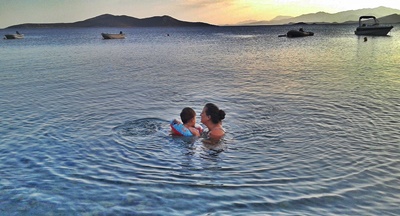 The houses are amphitheatrically structured which provides them all with the privilege of a magnificent view to the sea and Islands on North Evia.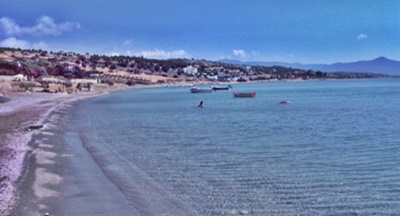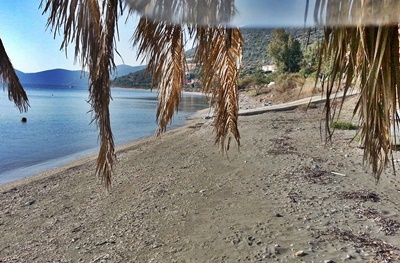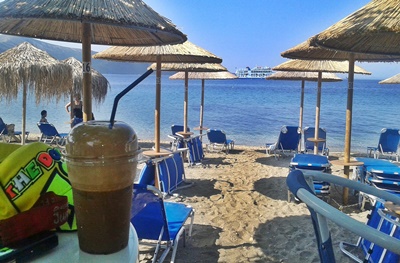 All the properties have all the comforts that modern summer as well as winter vacations demand.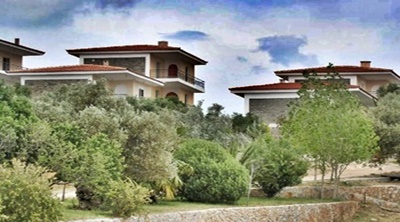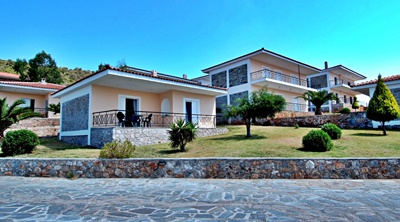 The village consists of 70 new self contained and traditional style houses of 5 types : Type A : 22studios of 28 sq mts for 1 or 2 persons. Type B : 22 Apartments of 50 sq mts ( 1 Bedroom ) for 2-3 persons. Type C : 22 apartments of 67 sq mts ( 2 bedrooms) for 4 persons. Type D : 4 Apartments from 77 sq mts ( 1-3 Bedrooms for 2-6 persons.
The Village is looking for partners - investors with available capital from 250.000 Euros to 1.000.000 Euros which will be allocated to faster completion of the remaining 25% of the construction, and the promotion of the European tourism market.
Ideal uses for the village based on its specifications and the potential of our providers is to use it as : Annual Elderly Hospitality Centre : Medical interest rehabilitation centre : Centre for short-term immigrant's accommodation : Ability to provide 25 properties for the needs of Golden Visa : The Village may be ready to accommodate as a whole within of the next 8 months in the form of luxury holiday homes for 120 - 250 persons. (Depends of the capital invest): Among the advantages of The Village is the ability to land a helicopter and place 6x4m private swimming pools in 15 of the 30 buildings if required.
To Invest in this property please E Mail Brian. and Quote EVIA LV/010

E Mail Brian.
Prices 250,000 Euros To 1,000,000 Euros Code : EVIA LV/010
---
For Sale Beautiful Holiday Apartments With Pool & Garden, Close To The Sea In Corfu
This Successful Business is for sale to include 10 Apartments Plus Owners/Managers Accommodation, Licensed Poolside Bar and Web site.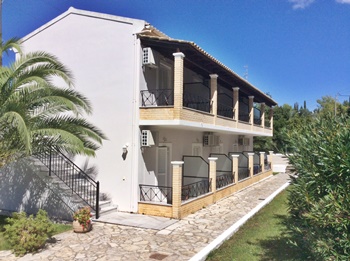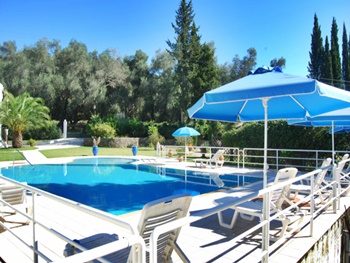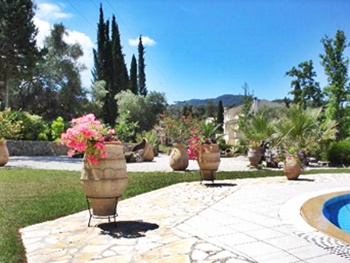 It is a reluctant sale due to the age of the present owner who needs to retire. It is situated in the unspoiled village of Pikoulatika. 800 metres from the Achillion Palace and 10 metres away from Gerald Durrels "Snow white " villa and set in a 5,000 Sq mt plot.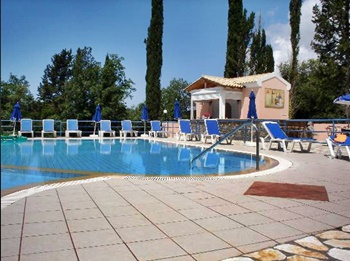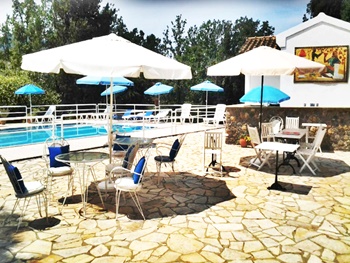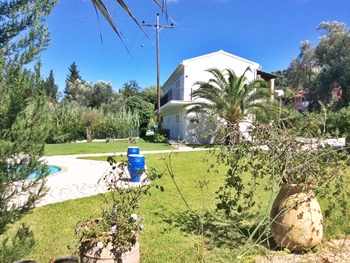 The Apartments are very well situated being a short distance from the airport ensuring quick arrivals : Close to shops and sights : Surrounded by interesting activities to explore the area : Wheelchair accessible. Open from April to October but can easily be extended or opened all year round. The famous Corfu Mouse Island and the sea are only ten minutes walk away, and there are tavernas and cafeterias all within walking distance.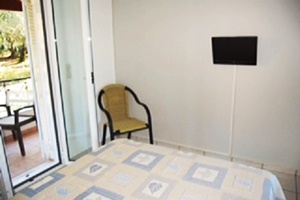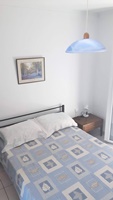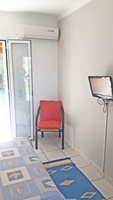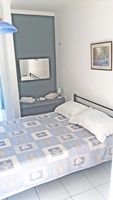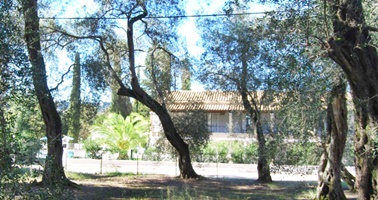 This is not just another empty hotel for sale but is a successful working money machine. Further details of this opportunity and details of the web site and details of possible apartment and bar turnover and profit margins can be had by E Mailing brian@briansgreekproperty.co.uk in the first instance, quoting Code CORFU JW/010 to Bona Fida customers only on a confidential basis.
Price : 800,000 Euros : Reduced To 725,000 Euros ( £650,000 G.B. Pounds ) Code : CORFU BUS JW/010 www.briansgreekproperty.co.uk
---
6 Bungalow Studios For Sale : Skala Lisvore : Paralia : Lesvos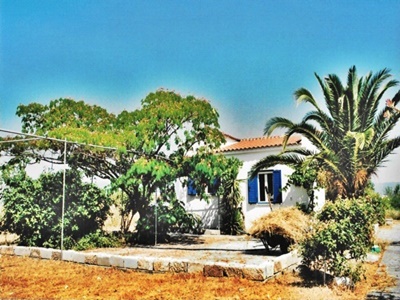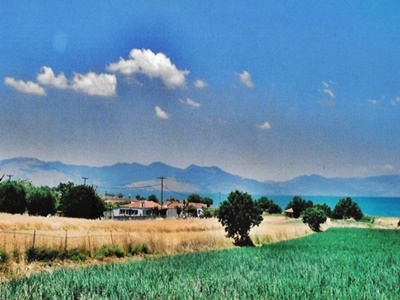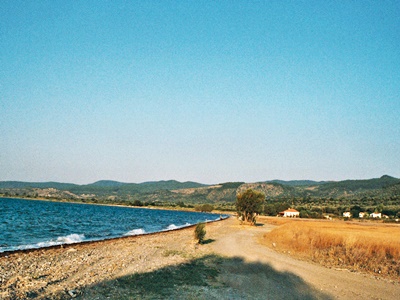 These six bungalow studios and a storeroom are built on a 2,000 Sq Mt plot and located by the sea in the picturesque village of Skala Lisvore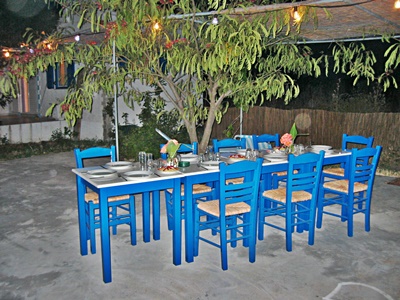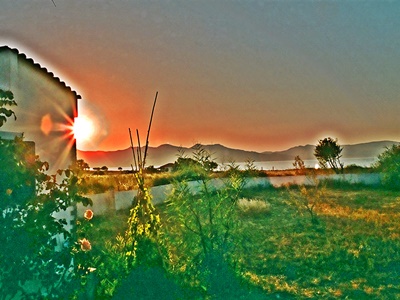 They are on a plot of land planted with olive trees and close to the sea and the village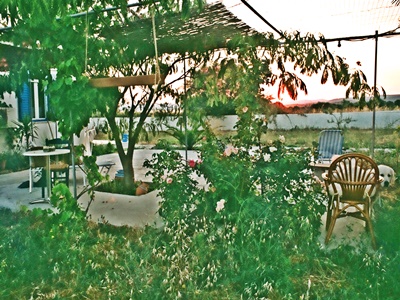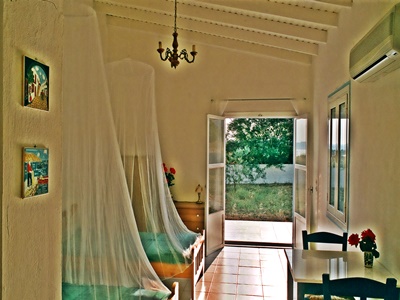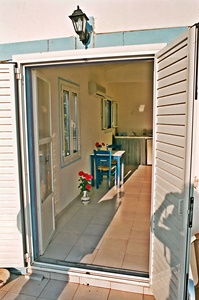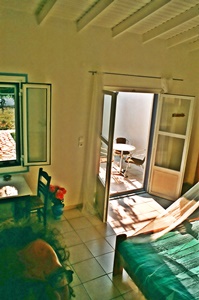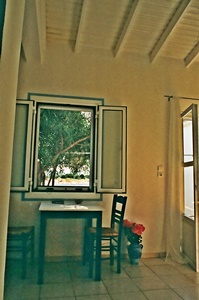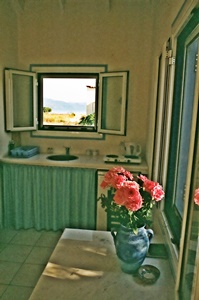 These studios are situated in grand rural surrounding with view to the kolpos/gulf who stretches 20 km and are 5 km wide. All rooms have view to the Kaloni Kolpos/Gulf which is reached in one minute by car only 100 meters away and have krystal clear water. Around on 2 sides are fields and olivegroves and behind rise the hills several hundres meter. The picturesque village Lisvorio is situated 5 minutes drive from the studios and have a bakery and 2 small minimarket as well as several tavernas and bars. There are a small harbor only 2 minutes drive from the studios and 2 tavernas with the most original and wonderfull greek food. 10 minutes drive and you reach Skala Polinichtous and here are several tavernas and a minimarket with all you need. Also a great wetland with many interresting birds . The main city in the county is Polinichtous and lies 8 km away.
Each studio has 26 sq mts of living space, comprising a large sleeping area which can a accommodate up to three single beds. cooking facilities and a bathroom with shower. The veranda around each studio is 10 sq mts. They are to be sold fully fitted and furnished.
This could be a great business to live in Greece with a good income for such a reasonable price.
Price : 140,000 Euros Reduced To 125,000 Euros For Quick Sale Code : LESVOS DLKT/010
---
An 8 Bedroom Property With Great Rental Potential Above Lakka Bay : Lakka : Paxos
Located right at the hill above Lakka village and its bay, just above the restaurant La Rosa de Paxos 30 meters from the sea front.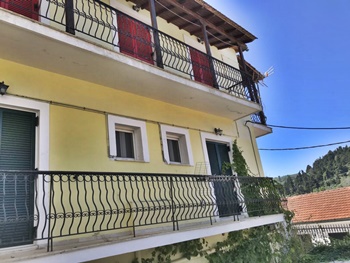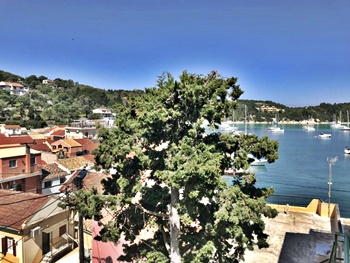 Spectacular views over Lakka Bay the boats and all across the hill and to Harami beach. Great sunset views all around.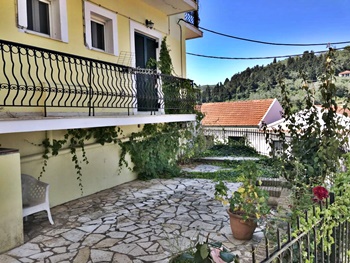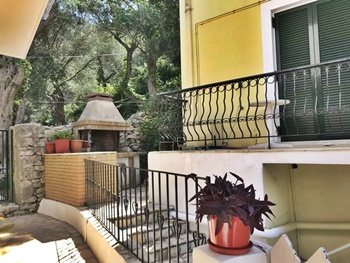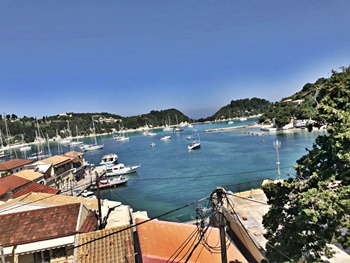 The Garden area of land provides opportunity to create some wonderful garden spaces and outside areas.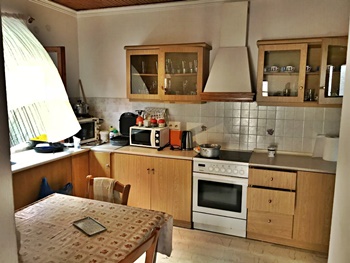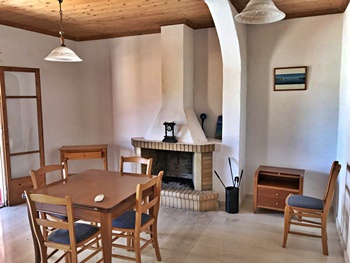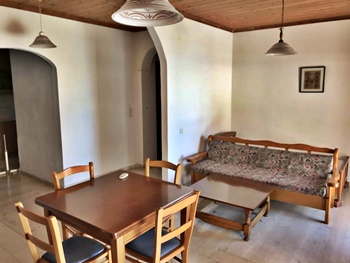 Access is via the main road to and from Lakka leading in to the gate. The property is located on the edge of Lakka village,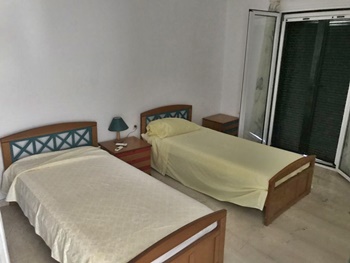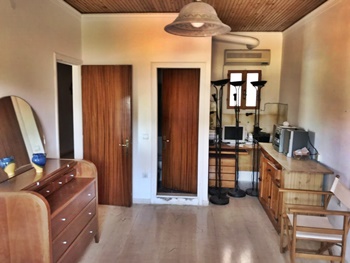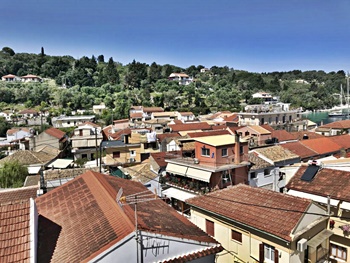 This villa consists of 5 Bedrooms with bathroom in the ground floor and good size verandas. Above it is a flat with 3 bedrooms with two bathrooms kitchen living open plan and big balcony all around.

The property has great rental potential

Ground floor (115 m² First floor 100 m²) 5 x bedrooms with its own bathroom Sea view and Private terrace and 3 x bedroom with two bathrooms a Living area a Dining area a Kitchen Private balcony Sea view : Land Size 230m² Building Size (Total)
215 m²

Price : 380,000 Euros Code : PAXOS JM/015
---
A Restaurant With Buildings and Equipment For Sale : Glyfada : Messinia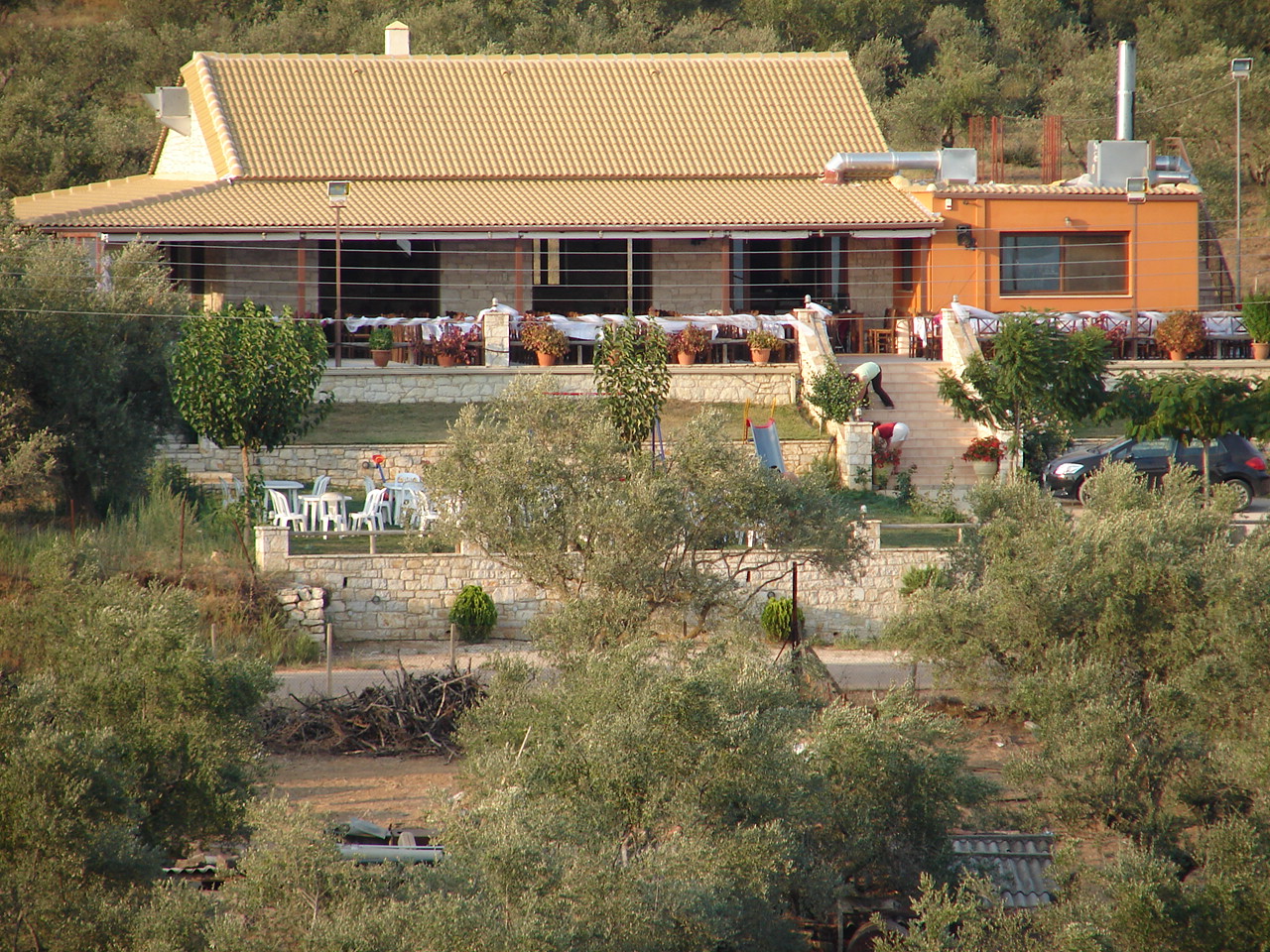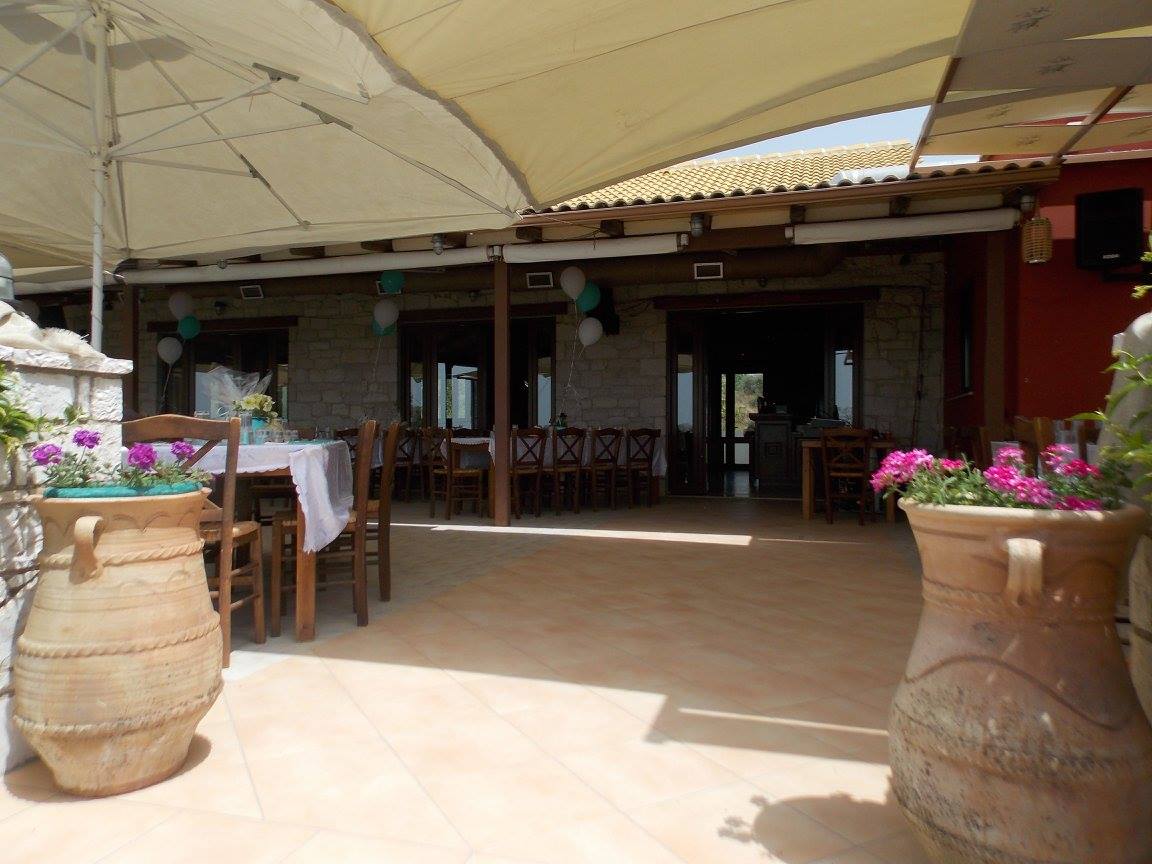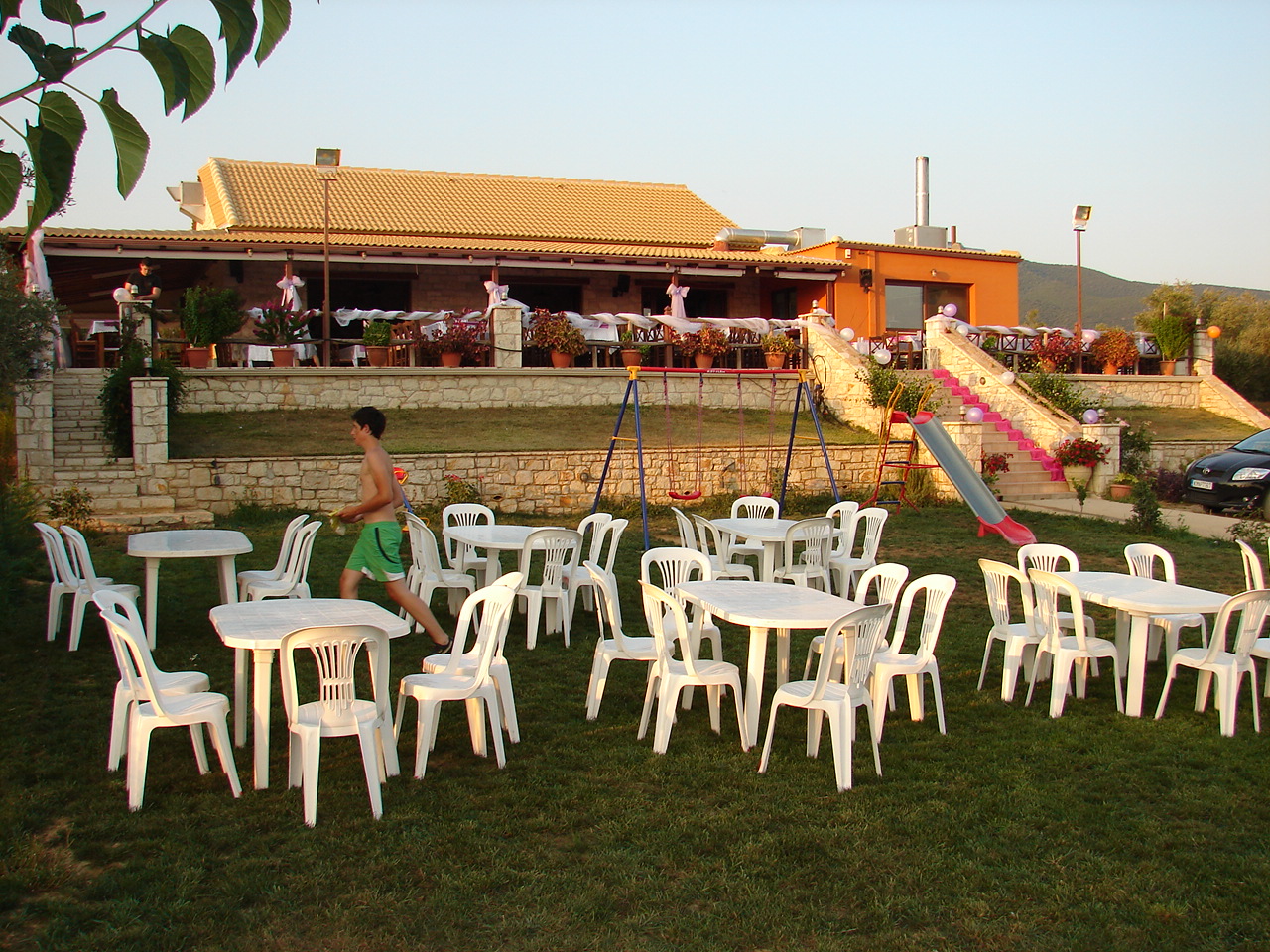 This is a Building and Restaurant for sale fully equipped as a going concern in Glyfada Messinia in the South of Peloponnesus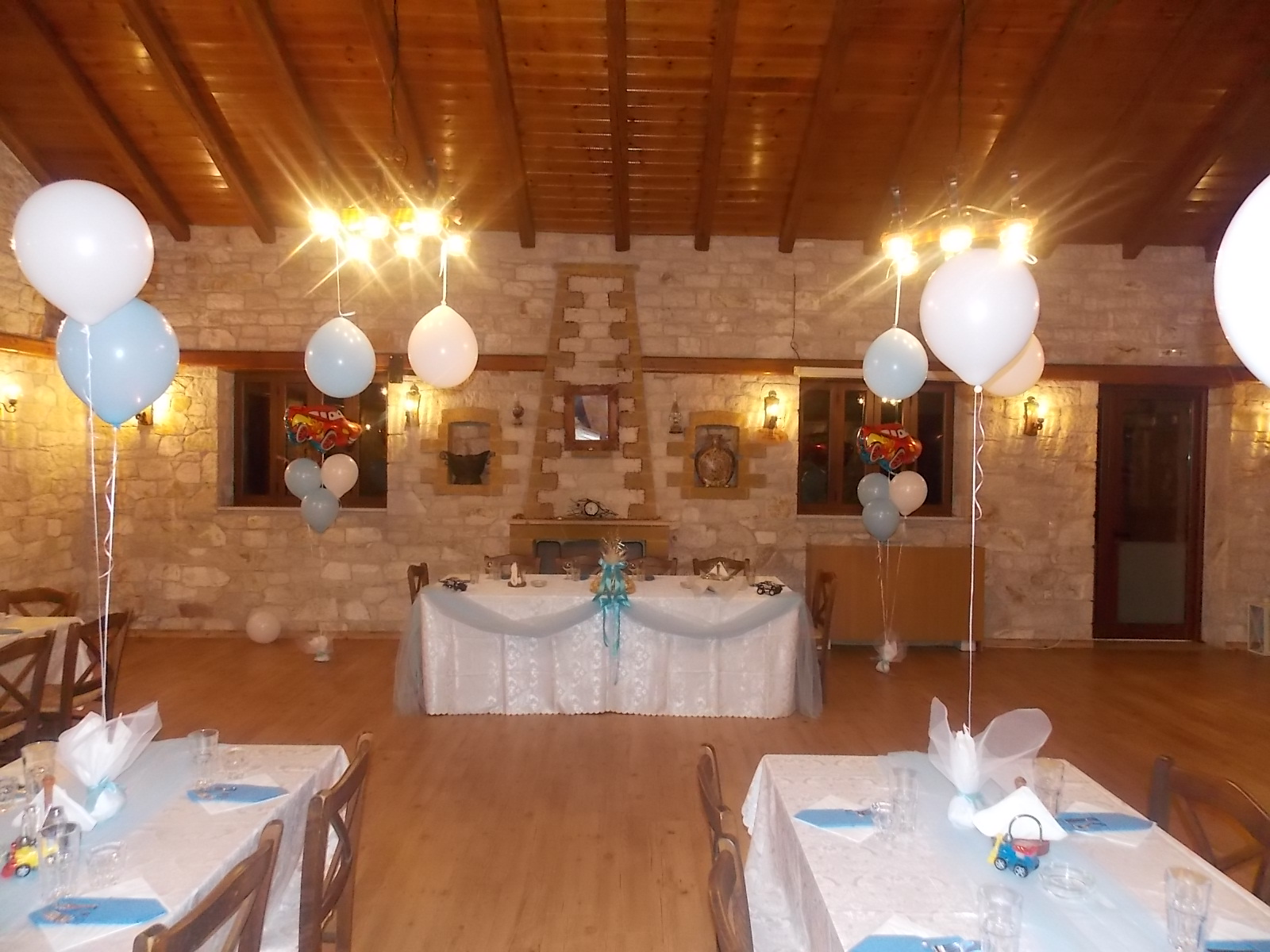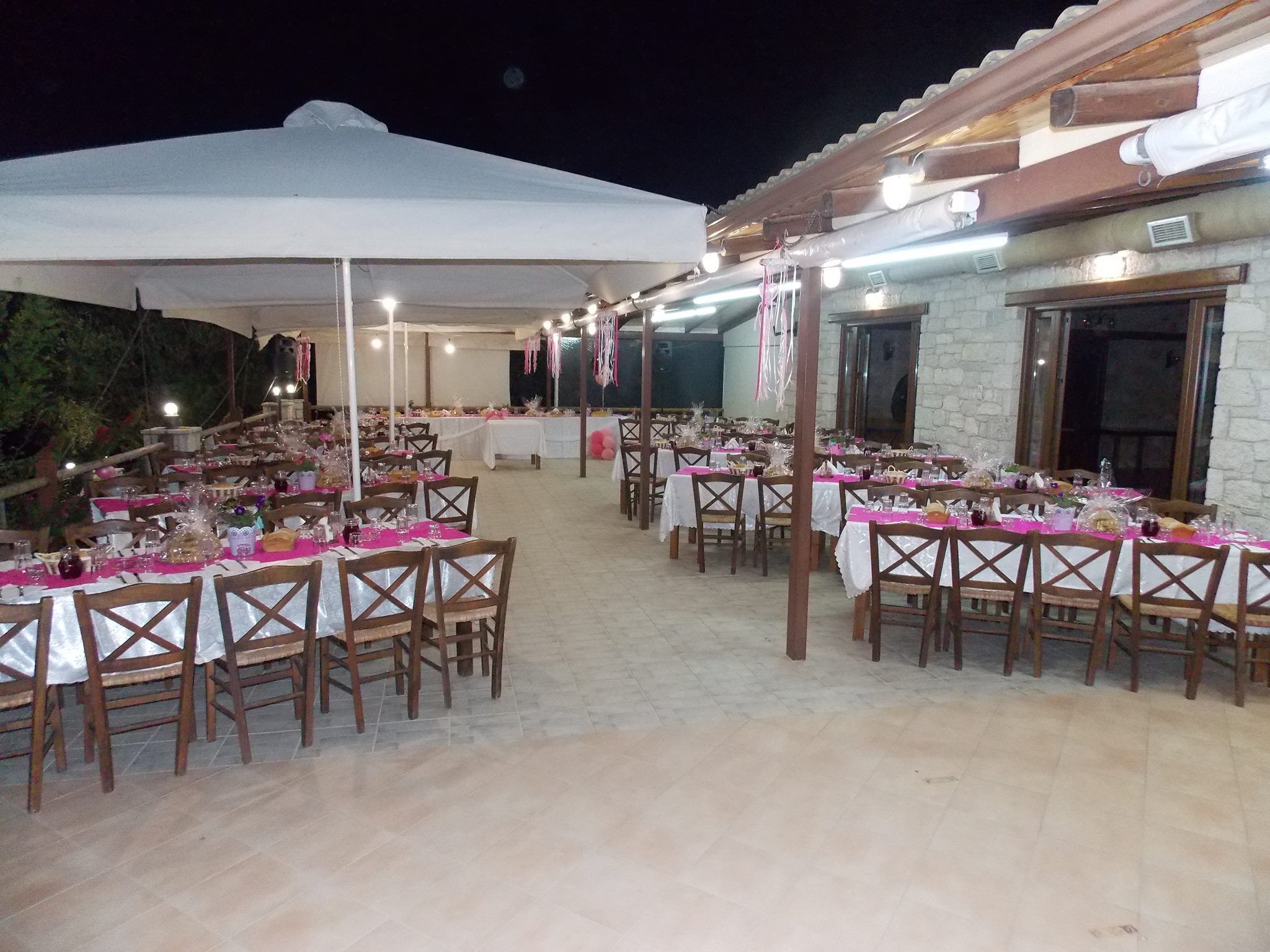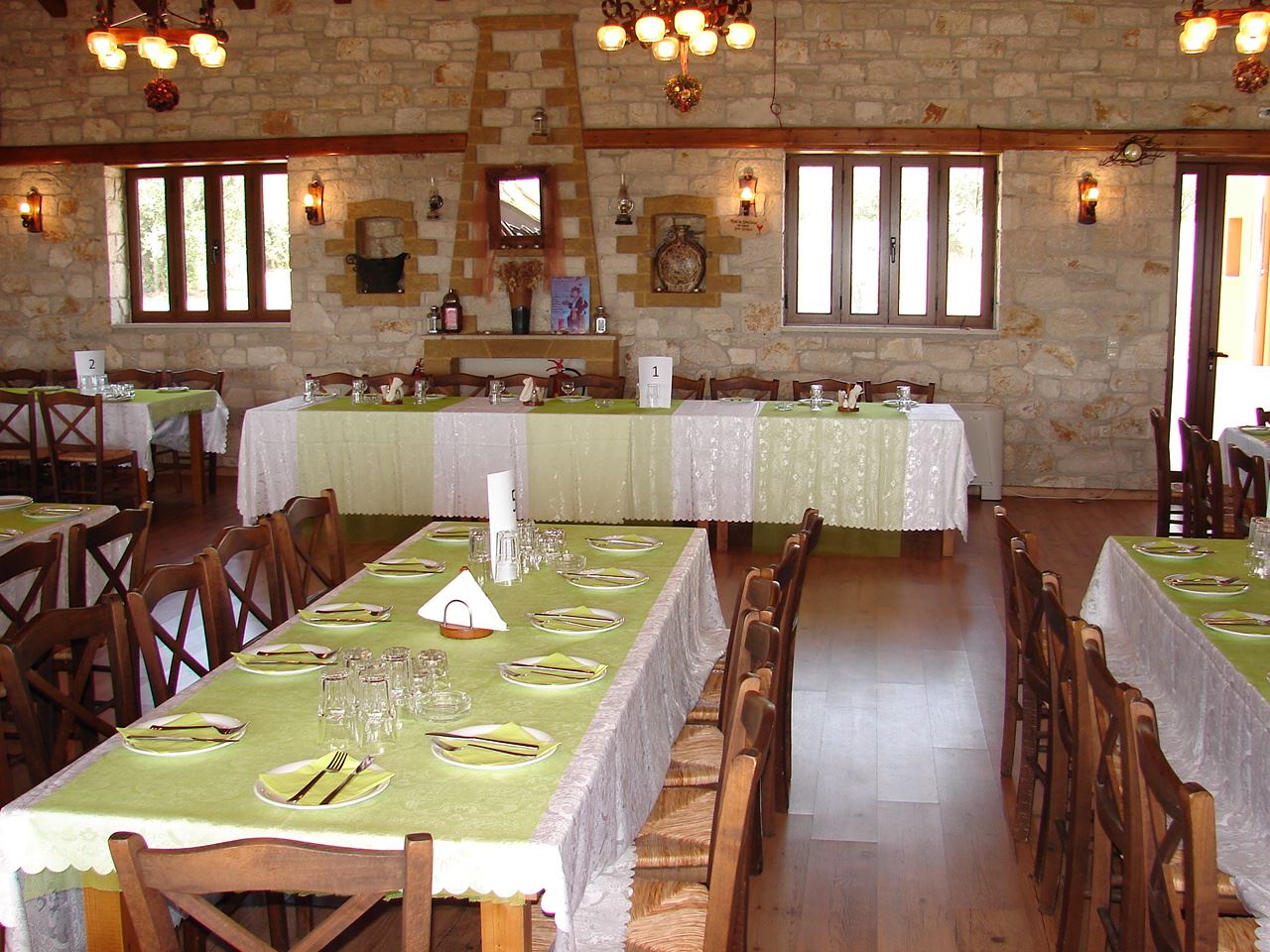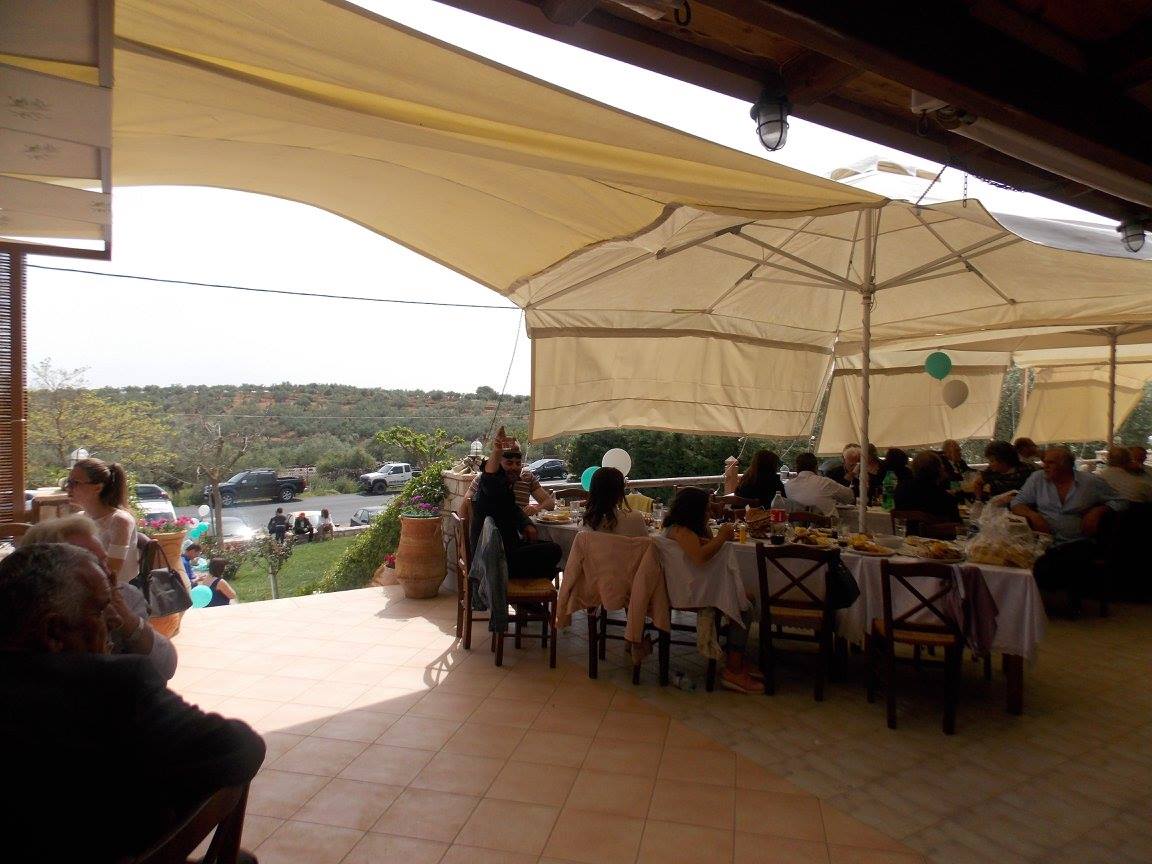 It is situated on the new provincial road of Soulinariou-Koryfasiou-Costa Navarino.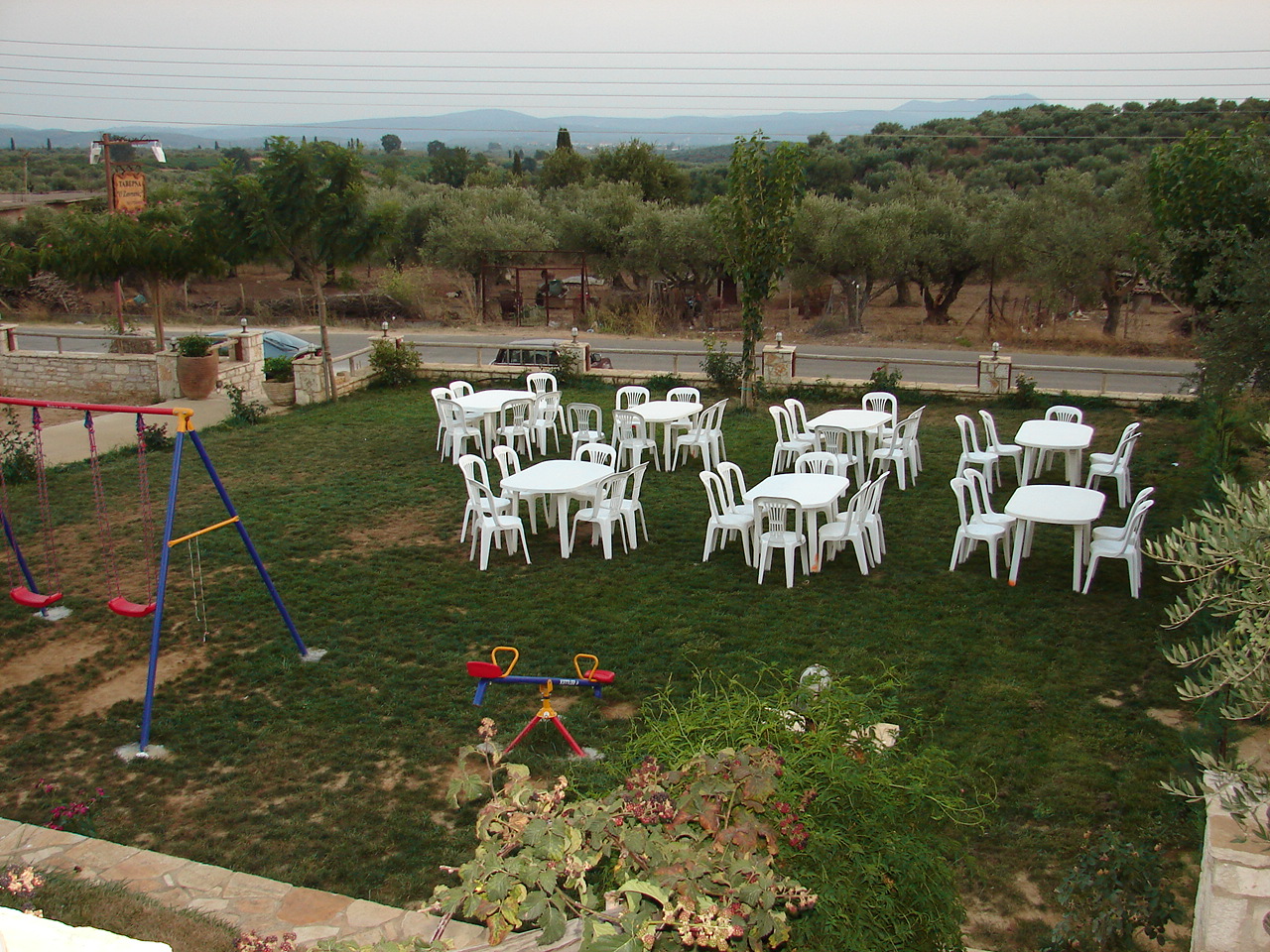 It has been operating for many years as a restaurant with a good reputation in the area suitable for various events such as weddings, etc. It consists of a 100 sqm room, with 200 sq mt verandas. A fully equipped kitchen, 70 sqm, basement 200 sqm, parking space, gas burner, radiator, ventilation, and a 5 ton water tank.
Price : 360.000 Euros Code : GLYFADA BUS/DG 100
---
A Beautiful Villa With 8 Rentable Units : Troulos Beach : Skiathos
Located very close to the beach at Troulos this villa can easily be transformed for use as a residential property by transforming 2 ( or 4 Units )into one comfortable space to live in and for renting out the other units as a steady income during summer season.
The rooms are fully occupied for the entire summer season each year as the rooms in this property are very comfortable and conveniently located to a restaurant and the property is very close to the beach this property is very close to the beach and on the bus route to Skiathos town and the well known Koukanaries beach
The units are manageable for even one person to run. Each unit is fully furnished with beds , mini fridge, stove, tv, and air conditioning. Each unit has recently been rewired and new plumbing undertaken.
This beautiful neat villa is located very near to the beach ( 3 min walk to Troulos beach ) opposite the Beltsios Hotel and near the Astoria hotel on the main road towards Koukanaries beach. In the summer time clients have free use of the swimming pools at both the Beltios and Astoria Hotels. There are lovely views from the top level of the balconies, while other guests also prefer the gardens and larger balconies on the lower level. This charming villa is a good buy for its location and includes all furniture and equipment.
Price : 375,000 Euros Under Offer Code : SKIATHOS HK/010 Withdrawn
---
A Successful Hotel Apartment Complex For Sale : Kolios : Skiathos
The Hotel has 16 Apartments and a swimming pool and is located only 400 m from Kolios Beach
The apartments are rented out every summer and all of the necessary E.O.T permits are available.
There are 6 apartments on the ground floor, 5 on the first floor, and another 5 in a new building built in 2005.
All facilities are in peak condition and the apartment complex is currently rented under contract with a reputable tour company for 2 more years.
Price : 750,000 Euros Code : SKIATHOS KZHOT / KOL NEW
---
An Apartment Building 200 metres From The Beach Front For Sale : Askeli : Poros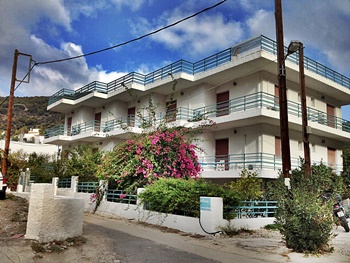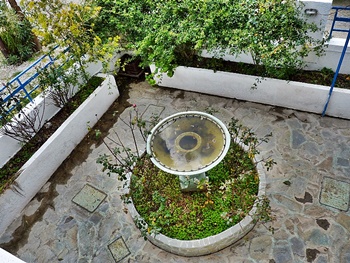 On the ground floor there are 2 triple bedrooms and 6 double bed rooms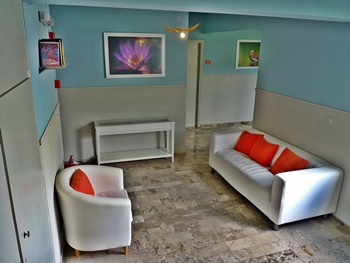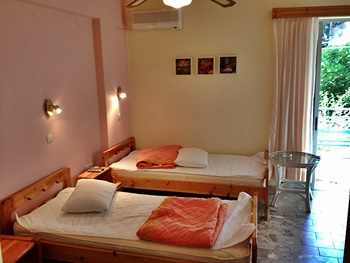 On the first floor there are 2 triple bedrooms and 6 double bedrooms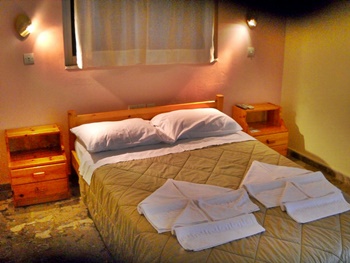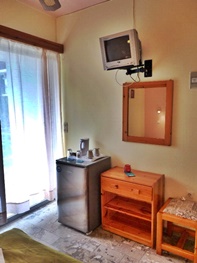 In the semi basement there are 2 rooms with 4 beds each and 2 double bedrooms that can accommodate 3 beds.
There is also a laundry room, oven and small store room. All the rooms have air conditioning, television, refrigerators, kettles for tea, hair dryer, security box, cutlery and plates. All the rooms except the semi basement rooms have balconies with pine tree views. The sea is only 200 metres away.
Price : 420,000 Euros ( Or Near Offer ) Code : POROS KRIS / BUS / 290
Business Premises
---
An Opportunity To Take Over A Well Established Cafe On The Waterfront In Kastellorizo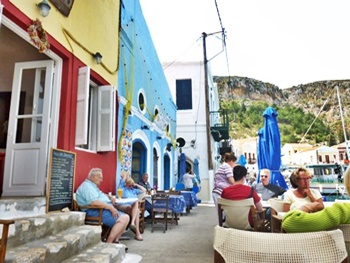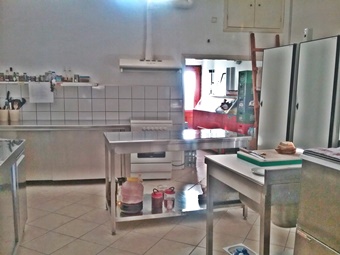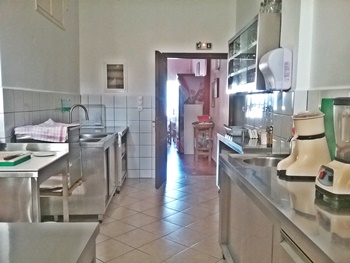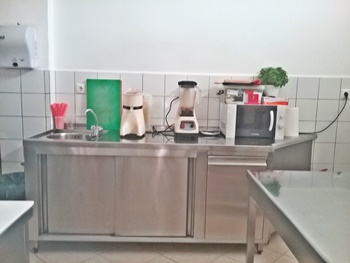 This excellent business has been in the same hands for 12 years...Dutch & Greek owners. They want to retire. A new lease will be granted.
V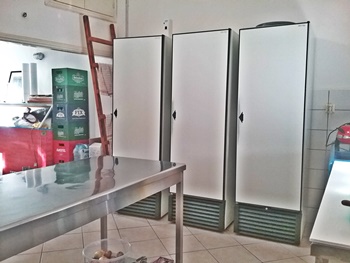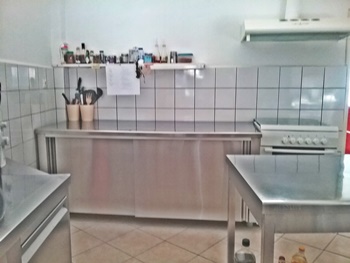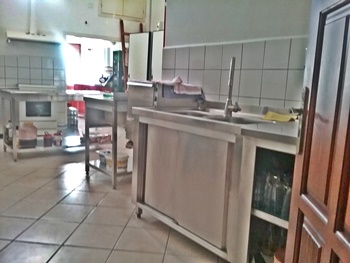 The business is very well equipped with inside area for eating and outside tables and chairs where you can watch the turtles and fishing boats because it is situated on the front only approx 200 yards from the ferry and boat berthing. The cafe is open from April to October and has regular clientele plus all the tourists who visit the island from Turkey and Cyprus ( By Boat ). There is a small airport on the Island and it is a 25 min flight to Rhodes.
Asking price for goodwill fixtures and fittings is 90,000 Euros. Rent is 700 Euros Per Month : Fixtures and Fittings include all kitchen appliances, tables and chairs with stock at valuation.
Price : 90,000 Euros Code : KASTELLORIZO BUS / SH8
---
A Successful Business In An Exclusive Sea Front Location : Agia Galini : Crete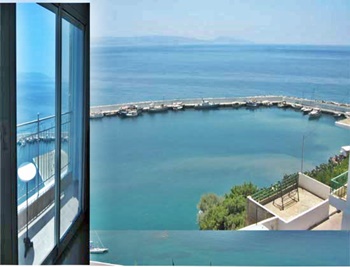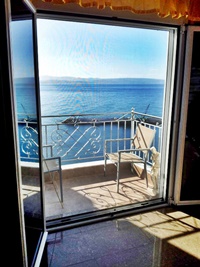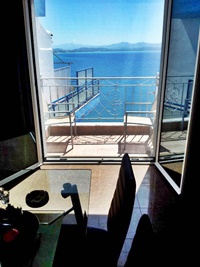 This is an opportunity to purchase a completely renovated four floor apartment block in the popular tourist village of Agia Galini. Located a few minutes walk away from the beach, and enjoying an elevated sea front position, this property is unique in its offering of sea views, accessibility to the beach and village amenities, and could continue to operate either as a business or as individual private homes.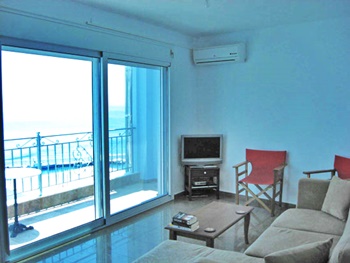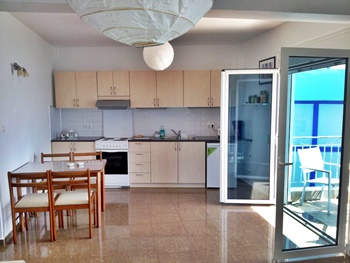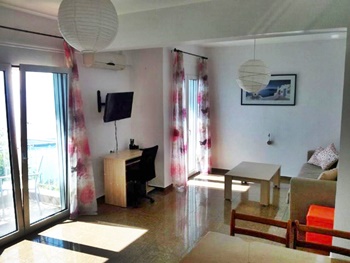 The property currently operates as a very successful business, complete with a full EOT licence for tourism and modern furnished apartments, suitable for short and long term rents, with many returning customers and many bookings taken in advance of the coming season.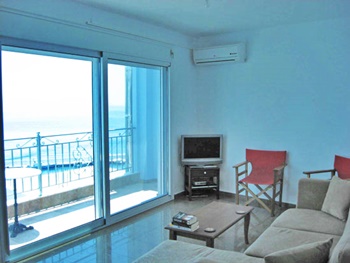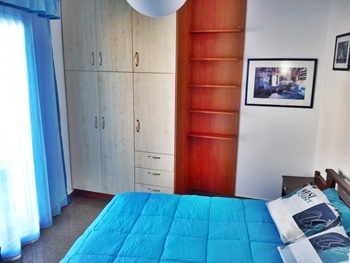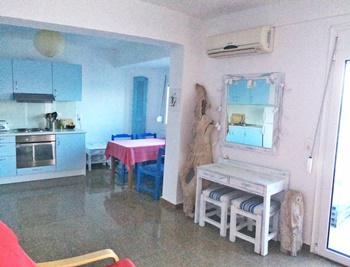 There is potential to combine the top two apartments making an exclusive penthouse apartment, giving up to 100m2 of living space and incredible uninterrupted sea views. The roof could be developed into a garden or outdoor entertainment area.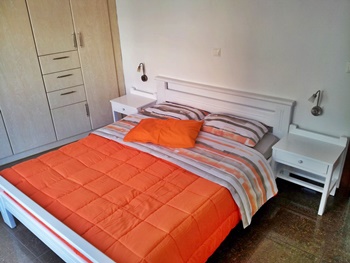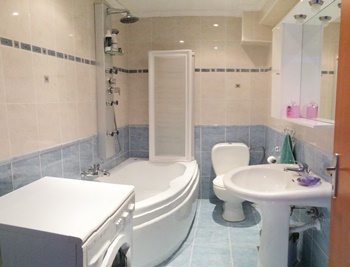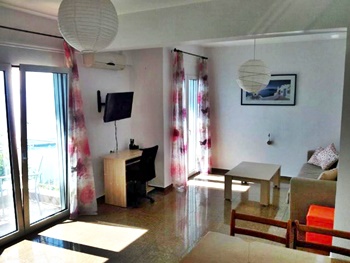 The property has a large private garden, of over 100m2, on street level, and includes a variety of established tropical plants and trees. There is adequate room to add a pool and the garden has a secure gated entrance. To the roadside of the property are four private parking spaces and the sea side has ample parking on a quiet road. It is an easy walk both to the beach and to the village. Each apartment has its own private hot water system of 200 litres, two air conditioners, and comes fully furnished and fitted, with quality products including washing machine, Bosch appliances and dishwashers. There are a total of four individual one bedroom apartments, on the first and second floors, each with its own private balcony to the front and sea facing balcony to the rear.
On the ground level and lower ground levels is a fully renovated large apartment, covering 200m2 over two floors, which is currently used by the owners as a comfortable home, but similarly offers the potential for rental as two separate 100m2 apartments.
Lower ground comprises : Large open plan living area with floor to ceiling shelves and large glass fronted fireplace : Access to the garden from main living area : Large modern fitted kitchen with quality finishes, appliances and fittings : Two large store rooms which could be additional living/bedroom spaces : Internal staircase
Ground floor comprises : Three bedrooms, including two ensuite with private balcony and sea views : Additional bathroom : Large store room which could be another bedroom/living space : Air conditioning units : and the Security entrance. The Local Tavernas and all town facilities including the harbour front and beach are a very easy walking distance
The potential of this property combined with its current success as a business makes this a most attractive offer.
Price : 670,000 Euros Code : CRETE LB / HO21
---
A Beautiful Villa for Sale Overlooking Sea & Mountains : Limini Keriou : Zante
A beautiful contemporary villa with the WOW factor overlooking the sea and mountains in Limini Keriou only five minutes from Keri beach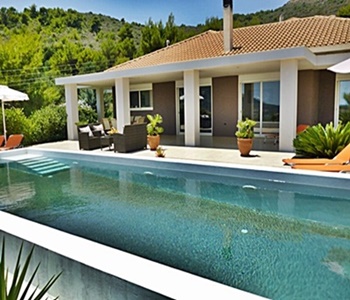 Villa Alourdas was built within 4,500 sq.m of land. Mediterranean palms, oleanders and stone built walls border the long driveway up to the villa. The impressive freshwater infinity pool has views of Keri Lake and "the Turtle Island", and overlooks Keri Beach and Maranthonissi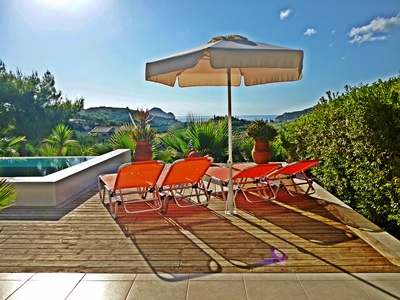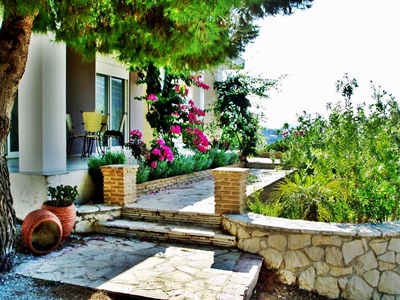 The property comprises of three bedrooms, two bathrooms, cloakroom, open plan lounge, fully fitted kitchen and integral garage. Expansive fully tiled covered verandas leading onto hardwood decking by the pool.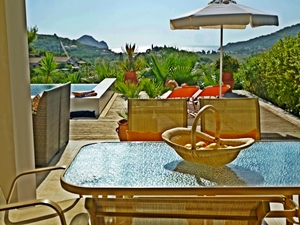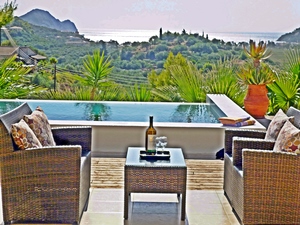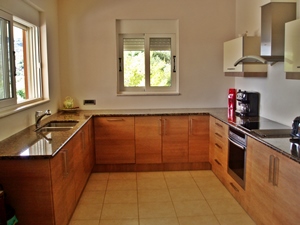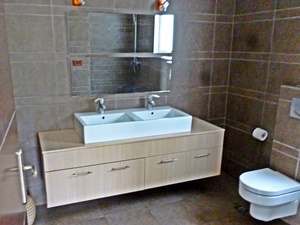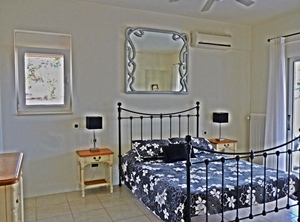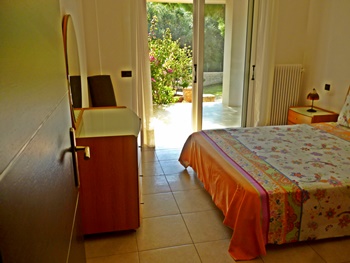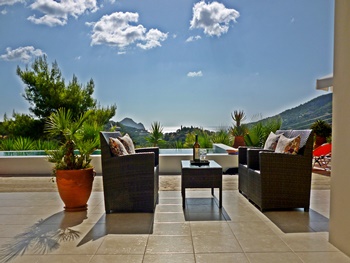 Some of the many features included in this property are : Oil fired central heating with under floor heating in kitchen, lounge and master bathroom. : Electronically controlled windows and doors. All windows and doors have fitted fly screens. : All bathrooms have modern Italian styled fittings. : Spacious integral garage with remote control doors, washing machine and second fridge freezer : Fully fitted kitchen with dishwasher, integral fridge freezer and marble worktops.
This villa can be purchased complete with contents as seen and is ready for immediate occupation. An ideal family home or could provide a lucrative holiday rental income.
Successfully trading as a bed & breakfast business since 2009
Price : 515,000 Euros
Reduced To 490,000 Euros

Code : ZANTE DJ / 010
---
Going Concern Hotel For Sale With Potential For Growth : Viglia Beach : Varia : Lesvos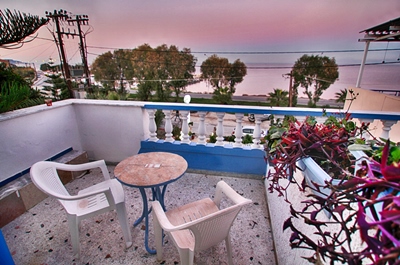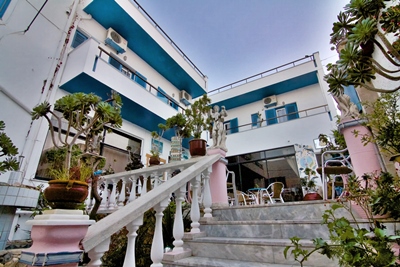 FOR SALE - 100% of both business and building. VIGLA BEACH HOTEL (EPE Company, Limited Liability) located on the beautiful island of Lesvos, Greece. This hotel was first built in 1987 and it has recently been fully renovated. It is situated in Varia, only 2.5 kilometres from the city and historic castle of Mytilini and also within close proximity to the airport. Crystal clear beaches, tavernas and bars are all nearby. It is also within walking distance of the popular Theophilos Museum or 'Teriade' as it is known, as well as the Aegean University main campus.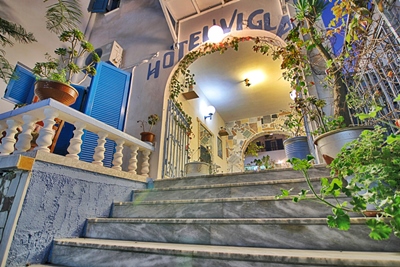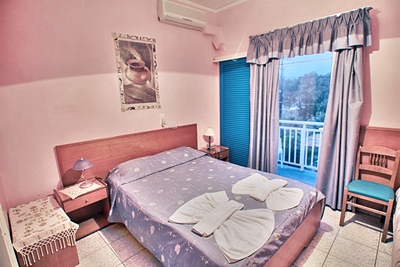 The hotel features 15 fully furnished rooms, a beautiful bar made of expensive oak wood, restaurant, and terrace. The hotel has an official B class status for its bar and restaurant and C class category for its rooms. The quality of its rooms is B + class. Each room has shower, telephone, central heating, toilet and balcony. Built on a seaside property on the main road to the city, port and airport of Mytilini, it has 540 square metres of building with 2 storeys. There is a 160 square metre marble paved outdoor area with garden, where guests can enjoy coffee, whilst admiring the view of the pier and sea. The whole property is a total of 700 square metres. The hotel has a beautiful roof garden, which overlooks the breathtaking stone pier of Vigla Varia.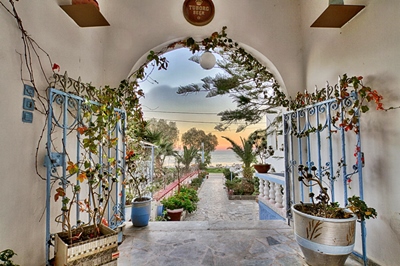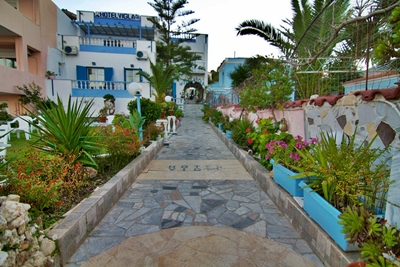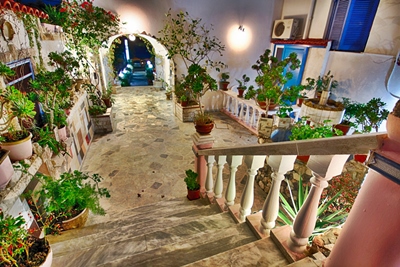 The hotel operates all year round and has an excellent clientele, with the potential of attracting more business in the future. Due to the hotel's proximity to the university, which has approx 3500 students, a lot of the hotel's current clientele are family and friends of students studying at the university. The hotel also has a large Turkish clientele and Mytilini is situated only 9km away from Turkey, with regular ferry connection between Mytilini and Ayvalik.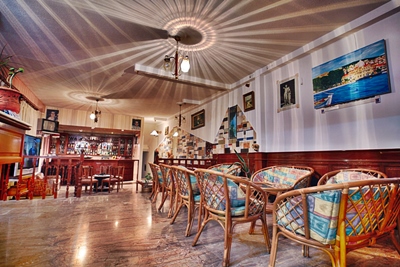 The number of Turkish tourists visiting the Greek islands has increased in the last two years on Kos, Samos, Chios and Lesvos in the Eastern Aegean in record numbers. In particular, the numb Beach Hotel is an ideal spot for Turkish tourists as they have shown a preference for staying in, or close to the city of Mytilini. Lesvos is the third largest Greek island located in the Aegean Sea. There are 40,000 residents in the capital Mytilini and 90,000 inhabitants on the island of Lesvos. Mytilini is a small and manageable city full of great restaurants, cafes, nightlife, museums, charming historical buildings, elegant traditional mansions, Orthodox churches, clean beaches, picturesque scenery, and warm and friendly locals. Full Business information will be made available to serious buyers on request.

This hotel is being sold only due to family reasons. A terrific investment opportunity, with plenty of potential for growth.


Price : 700,000 Euros :

Reduced to 600,000 Euros for a Quick Sale

Code : LESVOS BUS/AM/010

---
A Hotel For Sale In Methoni : Methoni : Peleponese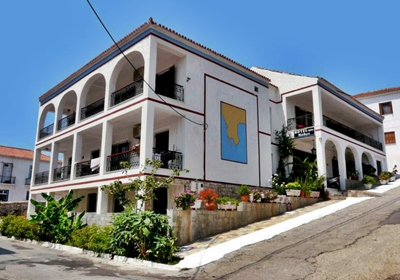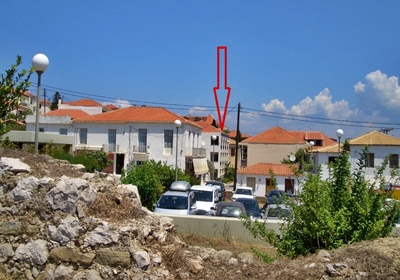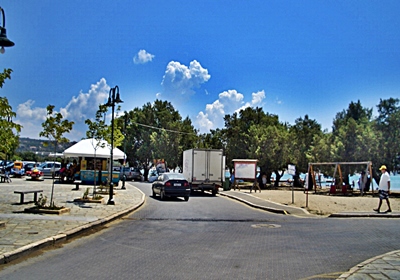 Built in 1992 and kept up to standard this functioning hotel has 8 double rooms each one of 40 square metres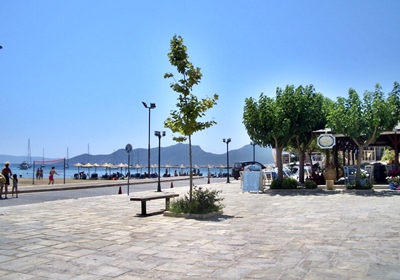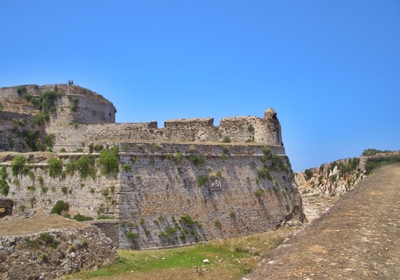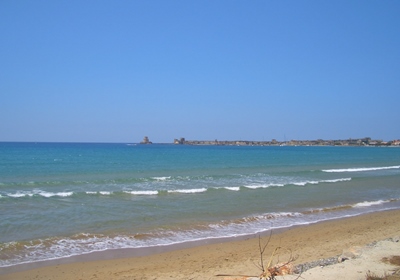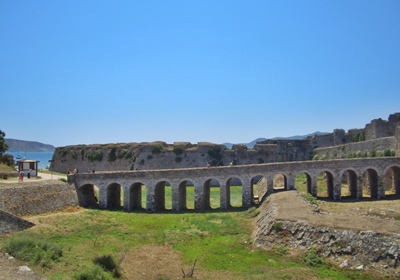 There is the possibility to buy a plot next door to use as parking.
Price : 350,000 Euros Code : METHONI HOT/DG35

---
Excellent Home And Income In The Heart Of Skyros Town. : Skyros Chora
The owners' accommodation consists of a 2 double bedroom apartment in Skyrian fashion, with a modern kitchen,
modern bathroom/WC. There is a large lounge/dining room with a traditional fireplace. Television connection, and air conditioning.
The balcony has views to the mountains, the valley, sea and sunset off one of the bedrooms. Both bedrooms have large fitted wardrobes. There is a front sitting out area outside of the main door of the building. There is the possibility to enhance flat roof area to an additional terrace.
At the rear of the property, there is a one bedroom apartment ideal for holiday or permanent letting. The income during the summer months is between 50/60 euros per night, and consists of twin beds, TV, shower room, small lounge/kitchenette with fridge/freezer, hob and sink unit. There is an outside terrace overlooking the valley and mountains.
At the side of the property is a further one bed apartment, currently let at an income of 500 euros a month, but this could be for holiday letting also. It has one bed, lounge, front terrace, kitchenette and shower room. The House is only a 10 mins walk from the main beaches of Molos and Magazia and a few minutes from the centre of the Chora.
Price : 340,000 Euros Negotiable Code : SKYROS SH/52
---
A Golden Opportunity For Investment. A 5 Stone Built Villa Complex : Crete : Apokoronas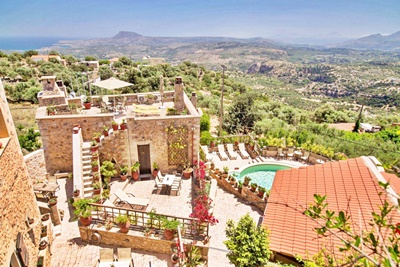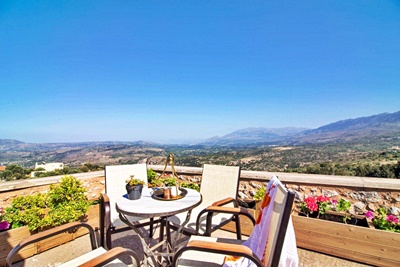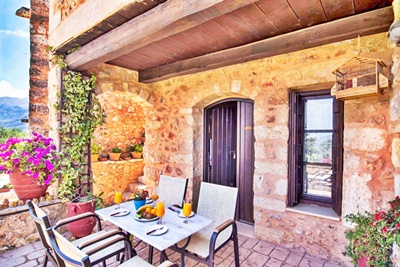 These five villas for sale in Apokoronas are a fantastic opportunity for investment, located in the traditional village of Samonas.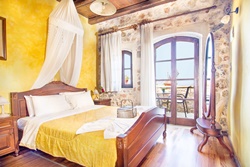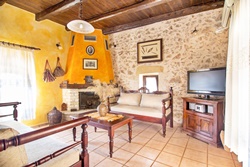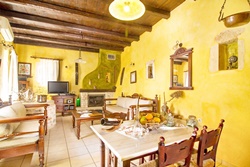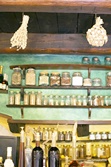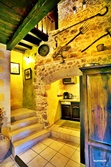 The villas are five stone-built maisonettes and they can all accommodate up to 4 people – featuring one double bedroom each.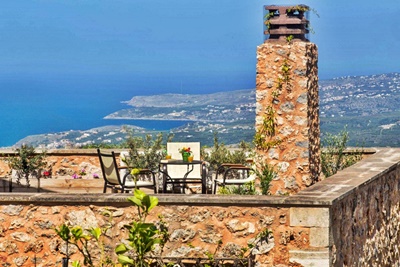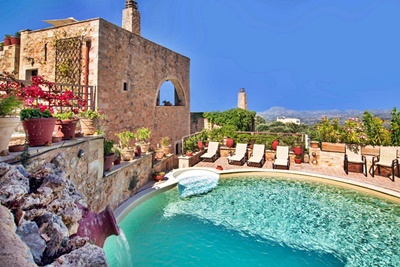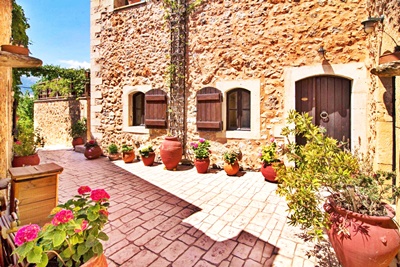 The villas are all very similar to each other, with handmade wooden furniture and kitchens, fireplaces, wooden staircases, and beautiful bathrooms.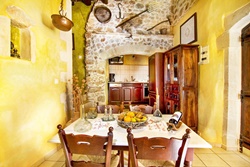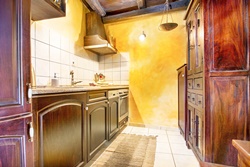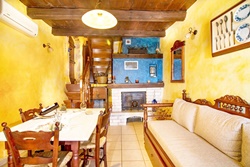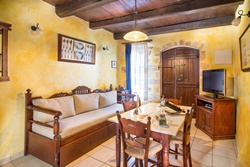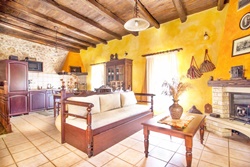 The villas include a lot of antique furniture and objects, traditional handmade curtains and bedding, wooden ceilings and windows, and obvious stones on some walls.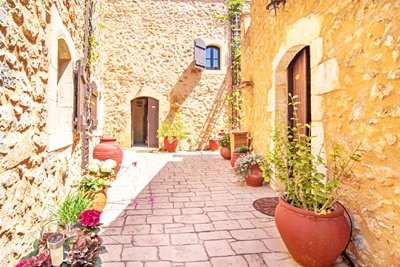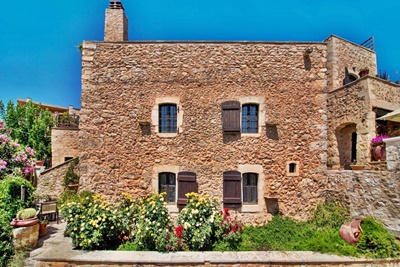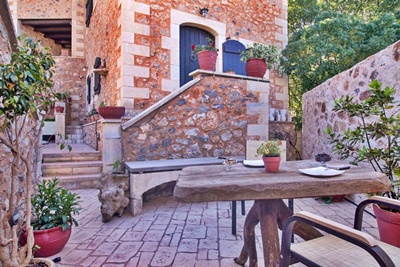 Each villa is around 60 sqms, with the bigger ones reaching the surface of 80 sqms.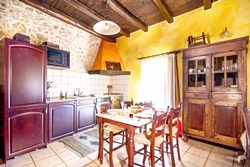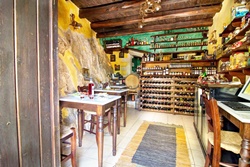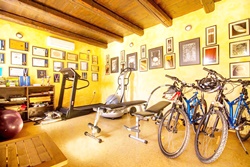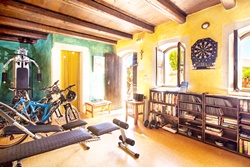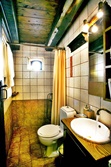 All villas are air-conditioned on both floors, and also have solar and electricity water heater. All the appliances are provided in the kitchens, as well. The outdoor area is fantastic, completely stone-paved with a round crystal, light blue pool. There are ceramic pots planted with colourful flowers everywhere, as well as all types of outdoor furniture, not only around the pool, but also on the terraces. The view from every villa is beautiful, as they overlook either the valley or the mountains. Regarding other facilities in this complex, there is also a gym with a hamam, a kafeneion (cafe), a mini market and even a library. Additionally, a barbeque on a fantastic terrace with a dining table.
This rustic complex has been designed specifically for relaxing holidays and has great success as a rental property in the last years and the villas already have all the necessary licenses
Price : 1,350,000 Euros Code : CRETEHOT EU / KH158
---