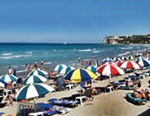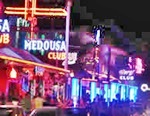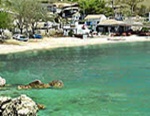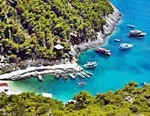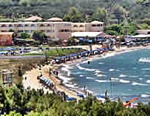 ---
Island of Zakynthos : Page 2

Jet2 have low cost fares to Zante. Check their Web Site

Scroll Down To See More Property.

---
Two New Stone Villas Under Construction

With Fantastic Views For Sale : Keri : Zante
Being built now with 2/3 bedrooms : 2 Toilets : Kitchen : Bathroom on two floors and with a basement for utilities. To be sold either off plan, complete, or as a project for self completion. The house is in a plot of 2,000 sq mts and has an area of 138 sq mts. The gardens have trees, shrubs and 4 Olive trees.
The sea is approximately 1 kilometre away, but is inaccessible due to the cliffs which dominate the island's west coast. However there is an excellent taverna situated atop the cliffs with spectacular views, plus an area close to Keri lighthouse where spectators gather in the evenings to watch the fantastic sunsets against the wonderful view northwards up the coast.
The plots are inside the village zone which allows for various building opportunities, and are nicely situated on the edge of the village. There is mains electricity, water, drainage and telephone on site, plus planning permission for the adjacent plot (1000m2). Potential buyers would have a choice of tiling and fixtures at this stage, with possible adjustments depending on price bracket. There are four old olive trees on the plot too, and there is an atmosphere of tranquillity. Keri village is just 3-4 minutes walk away and has two tavernas, a cafeneon, modern supermarket, and gift shop.
The beaches of Limni Keri and Marathea are 4.5 kilometres down the road from Keri village. Limni Keri has five or six excellent tavernas, tourist shop, supermarket, bakery, boat/ car/ bike hire, a hotel, etc. Marathea has two tavernas, plus beautiful beaches.
PRICE : 250,000 Euros Code : ZANTE APIZ/010

---
For Sale 2 Bedroom Bungalow 600 Metres To The Sea
: Zante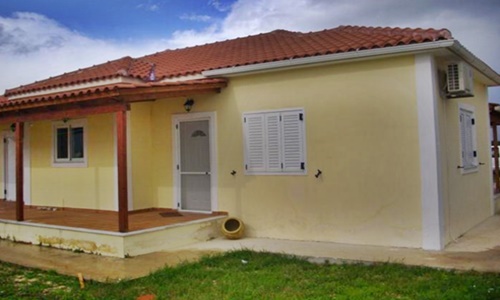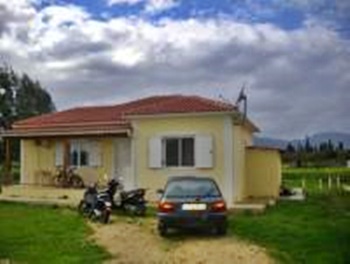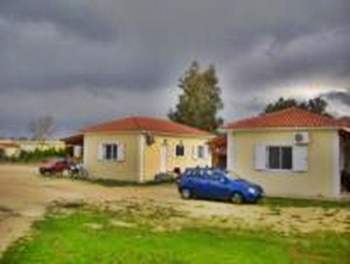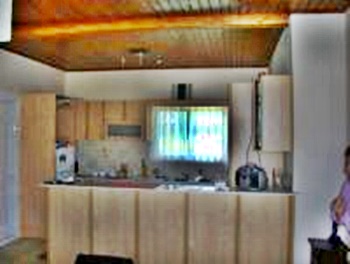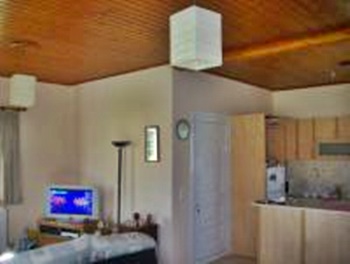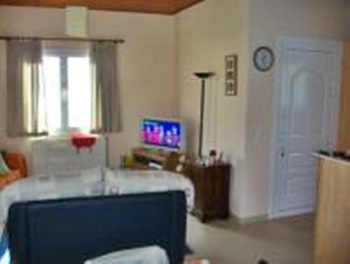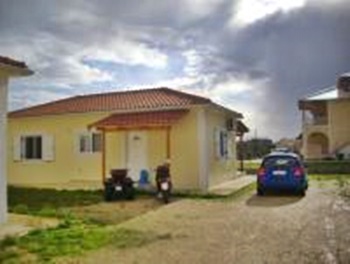 For sale: House of 70m2, built on a plot of 460m2, in Zakynthos. The house has 2 bedrooms, one big space for kitchen/dining room/living room, a bathroom and autonomous heating. Distance from the sea 600 Metres
PRICE : 125,000 Euros Code : ZANTE IZRES/11263

---
A Large Luxury Villa Close To The City Centre : Romiri : Zante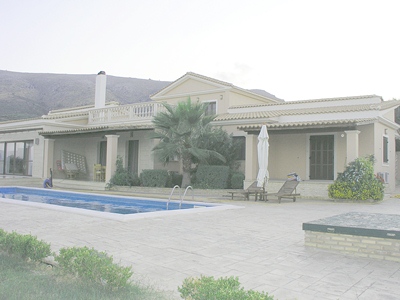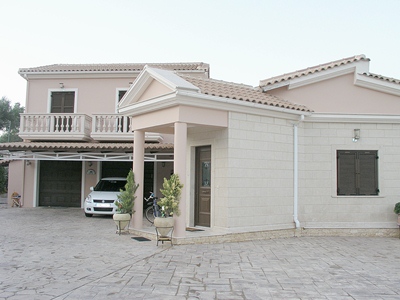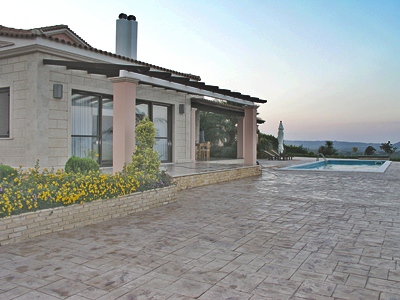 This fabulous seven year old villa is a generous 357 square metres in area, and is built in a sea view plot of 4,400 square metres.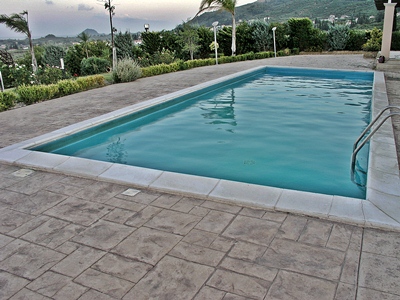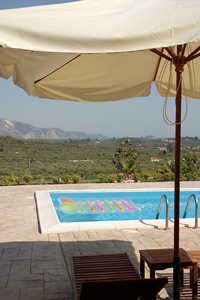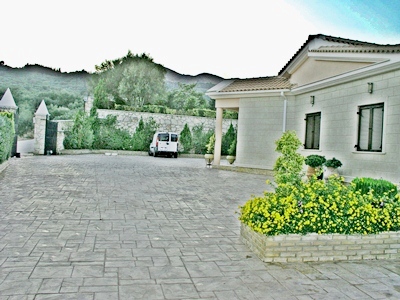 There are four bedrooms ( 1 en - suite ) and three bathrooms and mountain and sea views.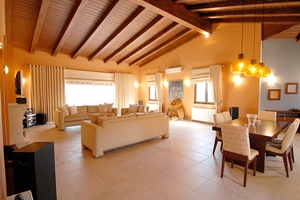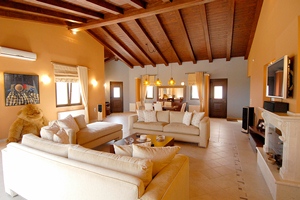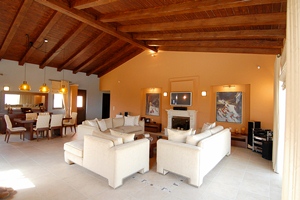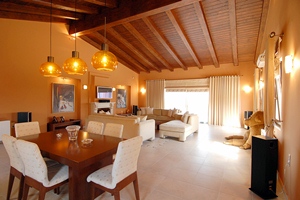 It has a full gymnasium inside and a beautiful watered system garden outside with trees and shrubs.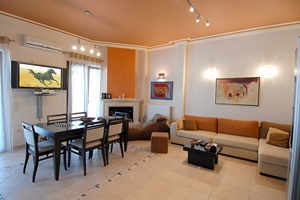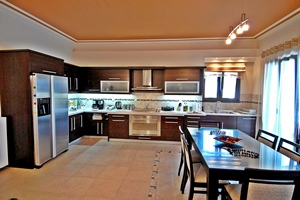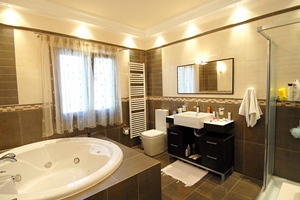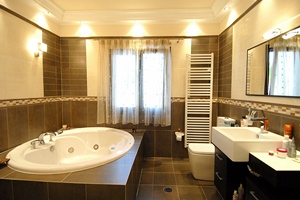 It is in an excellent location being close to the town and only 5 klms from the beach and sea port and airport.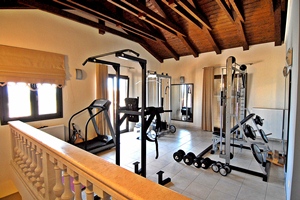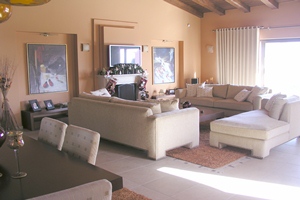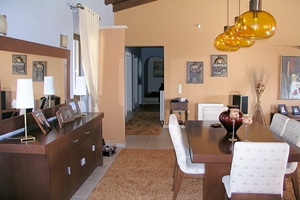 Everything is high quality throughout, and the villa has cable TV and internet with wi-fi. It is to be sold with all furniture fixtures and fittings.
Price : 800,000 Euros. Code : ZANTE TK/010
---
A Very Rare Sea Side Plot For Sale With 62 Metre Beach Frontage : Agios Sostis : Laganas Beach : Zante
Would Make A Fantastic Private Sea Side Villa

Ideal for tourist development, a small hotel or bungalows. Would make a fantastic guest house. The 2,491 sq.m. plot is within the town plan, so it has a building allowance of 1,700 sq.m. plus any additional surface resulting from a design in order to take advantage of the slope for commercial use, for example, a beach terrace with cafeteria, etc.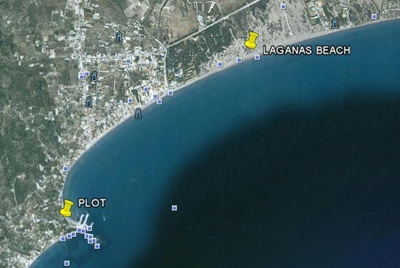 The building allowance can be 800 sq.m. (2x400) if the plot is split in two parts (1,000 & 1,492 sq.m.) for residential use (again with extra surfaces resulting from an appropriately adapted design).
The plot is a rough pentagon with a 62 m long side situated on the beachfront itself, whilst the other two sides run parallel to existing roads. It has a gentle slope towards the beach and is adjacent to a small picturesque fishing dock.
A Detailed plan is available. Please E Mail Me.
E Mail Brian.
Price Reduced : 400,000 to 450,000 Euros Depending on payment method. Very Cheap Sea Side Plot Code : ZANTE PLOT AH/010
---
Commercial Business Opportunity To Purchase Apartment Block : Kipseli : Zante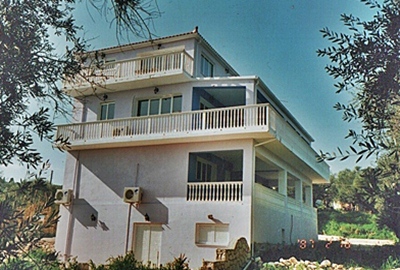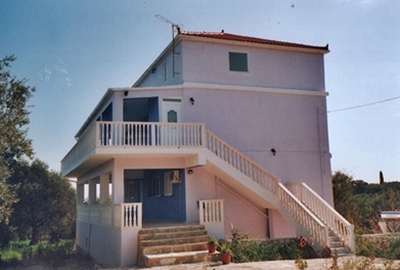 This property "Melissa Gardens" is only 550 metres away from the beach and has panoramic sea and mountain views. Designed to a high standard it consists of 4 X 3 bedroom apartments that are fully furnished and fitted out ready for occupation, including washing machines/fridge/cookers/beds/etc. There is parking for 10 cars, and is only a short walk to the shops and the beach.
PRICE : 850,000 Euros REDUCED 80% maximum finance private available 3.5% fixed interest for the duration of the term Code : ZANTE SGA/014
---
Two Storey Villa For Sale : Kipseli : Zante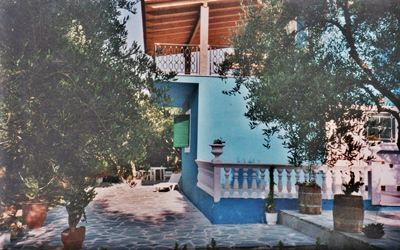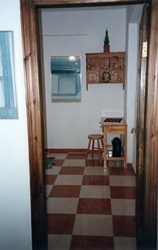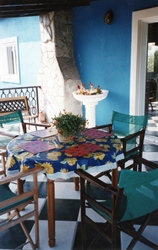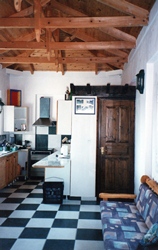 This property is called the "Blue Villa" and is only 550 metres away from the beach and has panoramic sea and mountain views. Designed to a high standard it consists of two storeys 3 bedrooms 2 bathrooms , a triple covered garage a fireplace in the lounge and lovely landscaped gardens. A very good investment. It is situated adjacent to Melissa gardens and the property above, and only a short walk to the shops and the beach. The plot can have another property of similar size built next to it.
PRICE : 330,000 Euros REDUCED Any Offer Considered Code : ZANTE SGA/013
---
80% Finance Available To Purchase Apartment Block Outskirts of Zante Town : Tsilivi : Zante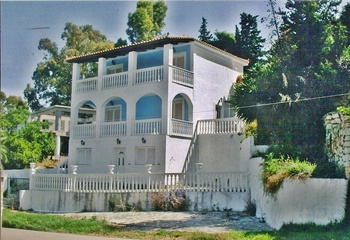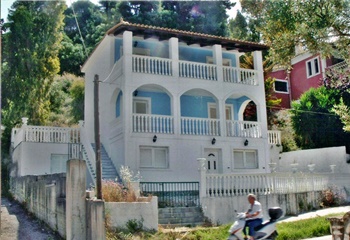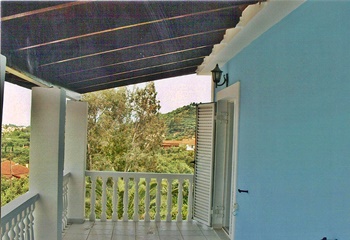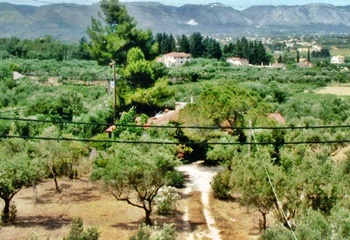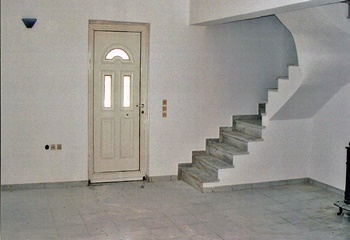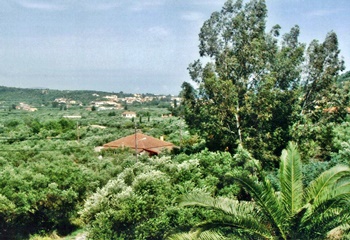 This property is called the "White Villa" and is in the outskirts of Zante town overlooking Tsilivi Bay with panoramic views. The plot size is 505 sq mts and total building area is is 220 sq mts approx. It is on three floors and consists of 2 units. One on the ground floor and a maisonette on the first and second floors all with large covered balconies.
PRICE : 300,000 Euros REDUCED Any Offer Considered Code : ZANTE SGA/012
---
BACK TO

HOME PAGE. GO TO

PAGE 1. GO TO

PAGE 3.
E MAIL BRIAN.