---
Skiathos : Northern Sporades
Back To Skiathos Page 1
Here

Tui has daily flights From U.K. Airports to Skiathos

Scroll Down To See More Property.

---
Skiathos : Northern Sporades Island Group.
Brian's Web site has an English speaking partner in Skiathos that can help you find your property.
There is a good selection of property to chose from.
All you need do is let me know that Skiathos is of interest to you and I will put you in touch with the right person to help you. E Mail me and tell me what you are looking for and a budget.

---
A Traditional house of 120sq.m on a 600sq.m plot in the area of ​​Kolios. : Kanapitsa : Skiathos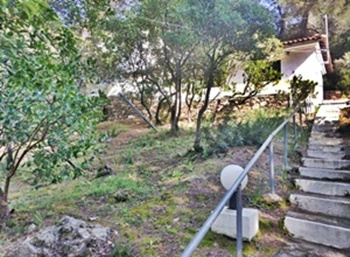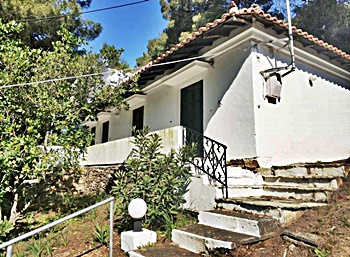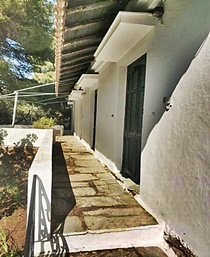 It is a bright house to be sold fully furnished.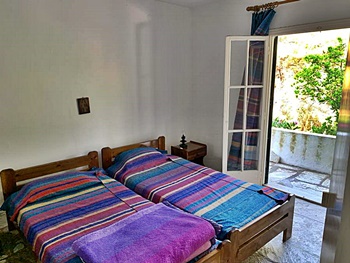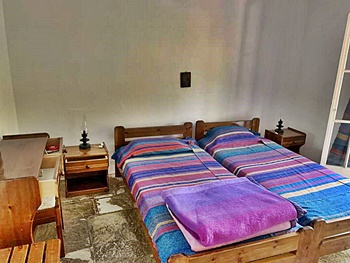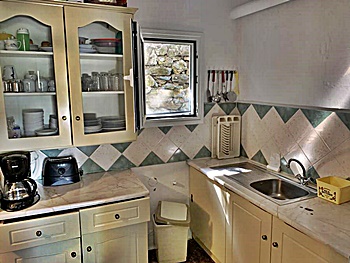 This is a three floored property located near the beach of Kolio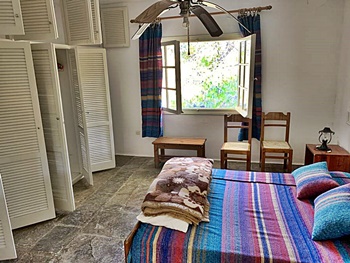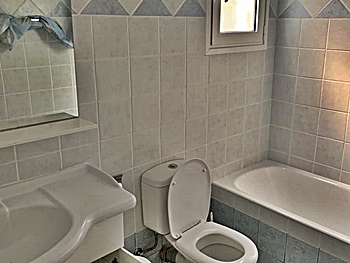 It consists of 3 floors. The first floor contains 2 bedrooms with 2 beds in each bedroom, a large kitchen, 1 traditional stone living room, and the huge dining room. It also contains a fireplace, so you can enjoy the warmth of the fireplace in winter. Going up to the second floor there is the master room with a huge bathroom with bathtub. The third floor consists of a large balcony for multiple uses. The house is located near the beach Kolio 70m, 6.1km from the center, also 6km from the port and 7.7km from the airport. It is a traditional house on the green and the location offers the peace and independence of the house, ideal for summer and winter. Kanapitsa is a beach village with many tavernas / cafes and restuarants.
Price : 190,000 Euros Code : SKIATHOS / KA/801
---
A Third Floor Apartment With Sea Views : Near Cultural Centre : Skiathos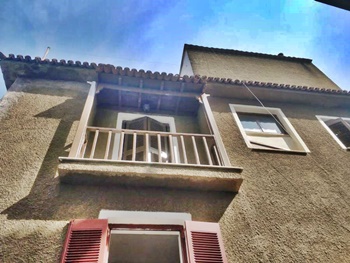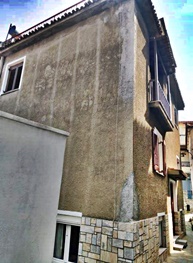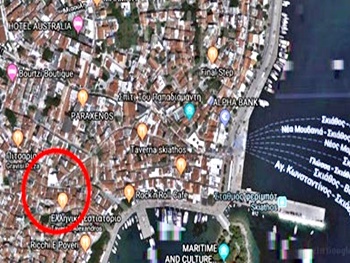 This is an Apartment on the third floor with an area of 80 sq mts It was renovated in 2019 with luxury equipment and marble floor tiles. It has 2 bedrooms, one living room, a kitchen and one bathroom. It is to be sold furnished, key in the door. It is situated close to the city centre, 300 m, and only 400 m from the port. Perfect for Summer Season and Winter.
Price : 100,000 Euros Code : SKIATHOS / KA/202
---
A House For Renovation : Skiathos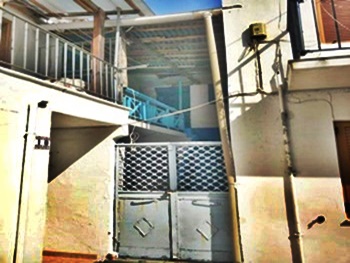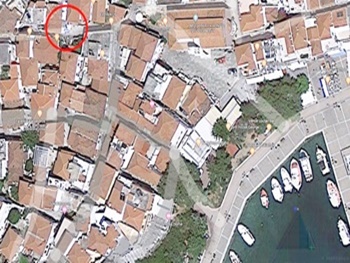 This House is 70 sq mts in area and only 100 metres from the port.
Price : 75,000 Euros Code : SKIATHOS / KA/201
---
A Comfortable House For Sale In Skiathos Town : Skiathos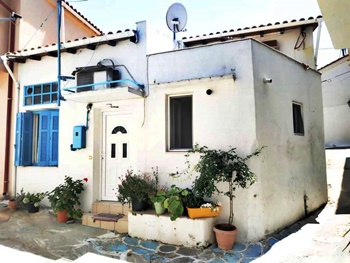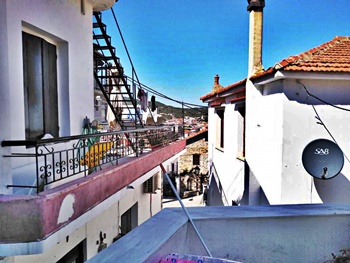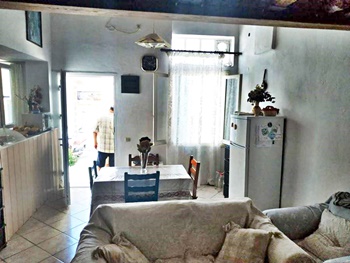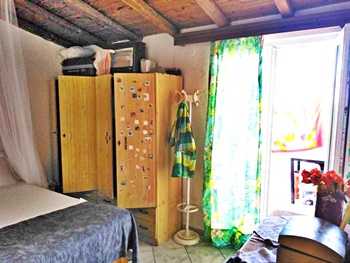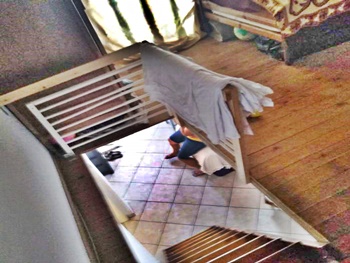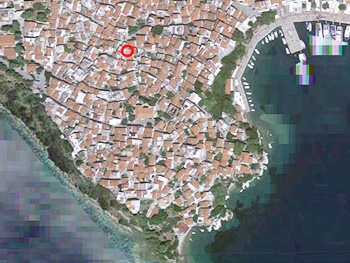 This is a comfortable house in town built on two floors. The first floor consists of the living room, kitchen, one bedroom and the bathroom. Upstairs is the half stage and another quiet bedroom. It has a big balcony with views, and is to be sold furnished. It is situated close to the centre, 350m and the beach 300m, also only 500m from the sea port of Skiathos. Ideal for anyone who wants a small house in Skiathos town.
Price : 100,000 Euros Code : SKIATHOS / KA/207
---
A 4 Bedroom Sea View House For Sale : Pnevmatiko : Skiathos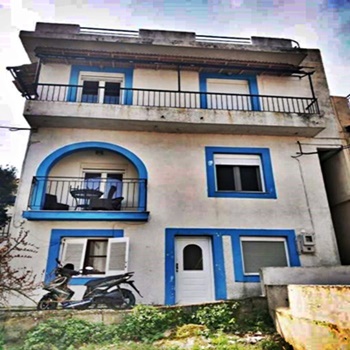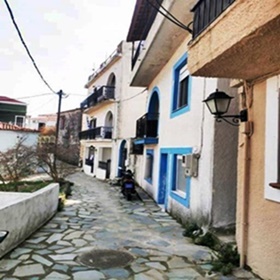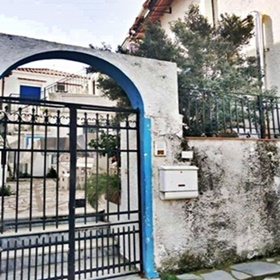 This is a cozy house in Skiathos for sale in the district of Pnevmatiko Kedro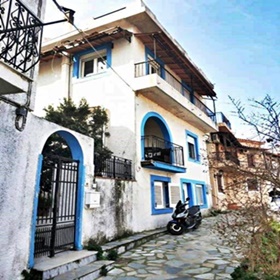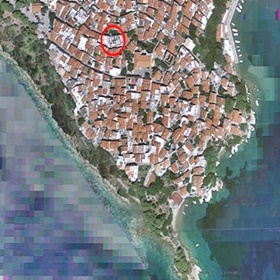 This House is 220 sq mts in area is in good condition and is built on two levels with a basement. In the basement we have a dining room, bedroom, bathroom and one living room. On the first floor we have the kitchen. drawing room and bathrooms, Upstairs we have the sleeping room, one bathroom and the spacious bathroom. Also at this height we have a lovely veranda with a view all over the island where you can spend many happy moments of relaxation. The house is to be sold furnished. The house is located in a quiet neighbourhood in the town of Skiathos, near to the centre and only 350 metres to the beach and 500 metres from the port. Perfect for anyone the home is ideally positioned to enjoy Skiathos summers.
Price : 190,000 Euros Or Near Offer Code : SKIATHOS / KA/206
---
A Small Tourist Hotel of Ten Rooms For Sale : Centre of Skiathos Town : Skiathos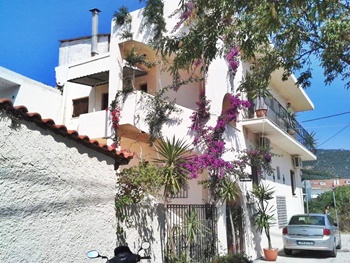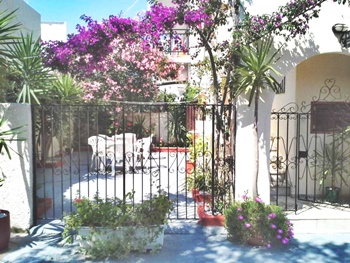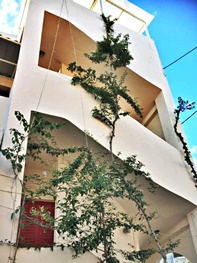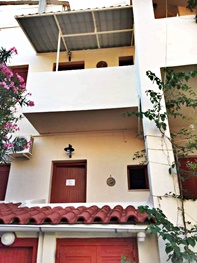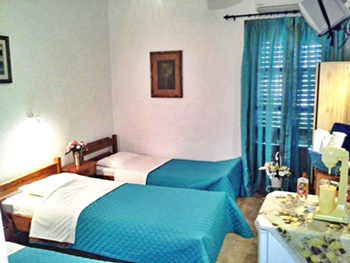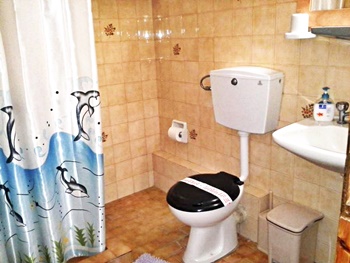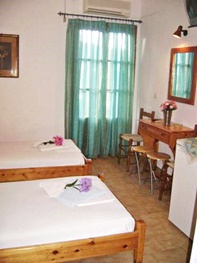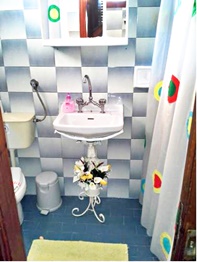 This Pension is located in the town of Skiathos, close to the house of Alexandros Papadiamantis and a short walk from the port. It offers simply furnished rooms with air conditioning. All rooms at Pension have a balcony overlooking the city or the shared courtyard. They are equipped with a refrigerator and a hairdryer. Within walking distance you will find shops, bars, restaurants and local attractions. Pension is just 300 meters away from Megali Ammos beach and 1km. from Xanemos beach.
Price : 220,000 Euros Code : SKIATHOS / EA506
---
A Ground Floor Apartment For Sale : Agios Nikolaos : Skiathos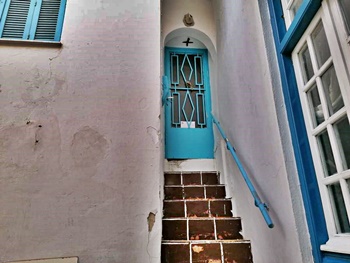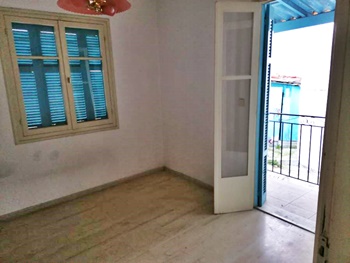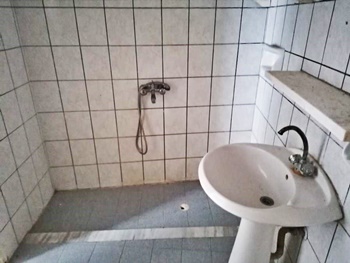 This is a ground floor apartment 50sq.m. in area in a two-storey house in Agios Nikolaos,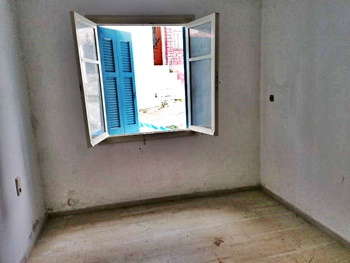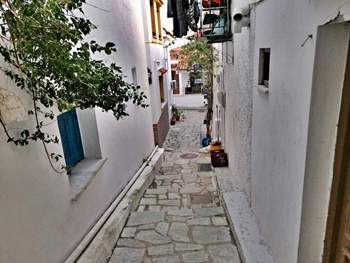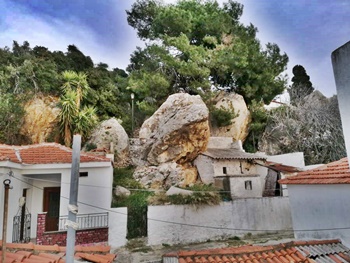 It is in the center of village of Skiathos, near to port and airport (Needs simple renovation)
Price : 50,000 Euros Code : SKIATHOS / KA/203
---
A Complex Of Three Houses For Sale : Achladies : Skiathos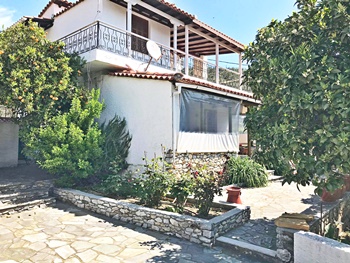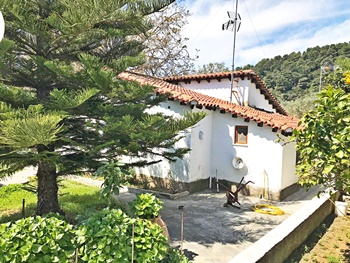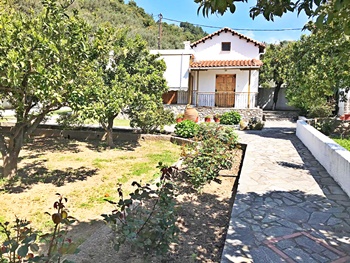 The whole complex to be sold as one sale together.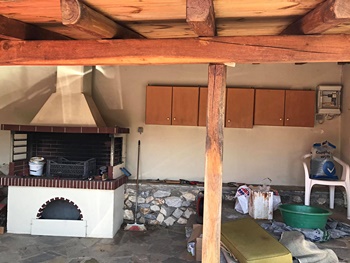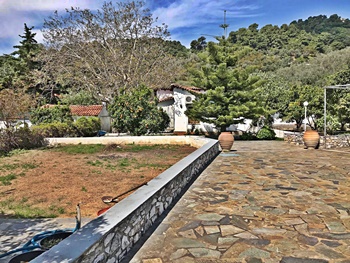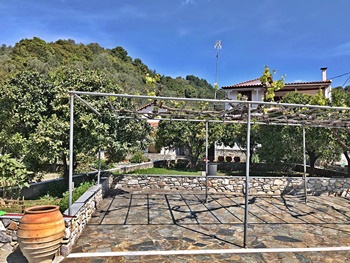 This is a Fascinating complex of 3 houses in Skiathos Island covering 400 sq.m. These houses are located close to Achladies beach and only 400m to the beach. They are only 4km from center of Skiathos town, also 4km from port and 5km from airport . There are 12 bedrooms altogether and 6 kitchens and 6 bathrooms. There is a contained parking place and outdoor there is a grill and BBQ to spend times of relaxation in the peaceful greenery area. Also there is a huge garden with trees and flowers and room for a swimming pool . One house with two separate floors the first floor contains, one kitchen with fireplace, one bathroom and two bedroom with space in the hall. There is a porch to enjoy summer evenings.. The second floor contains equal as the first one but without fireplace and beautiful balcony with flowers. The second building is a detached house with two rooms, dining table, and kitchen. Also itís contains a big bathroom with a stoned washbasin. There is a second building separate with two studios and one maisonette that contains two beds and a dinning table.
Price : 300,000 Euros For Everything. Code : SKIATHOS / EA508
---