| | | | |
| --- | --- | --- | --- |
| Back To Home Page | | | Contact E Mail Brian |
Sea Side Property And Plots Of All Values By The Seaside
Send The Code Numbers To Brian Of Any Property By The Sea Side That Interests You.
Mail To Brian

To View. Scroll down to the Bottom of each Page. Click at the Bottom to see more Pages.

---
A Detached House Close To The Beach : Evia
Description : A Detached House of 55 sq.m. in a plot of 550 sq mts is on sale very close to the beach of Agiokampos.The house consists of 2 bedrooms, a living room with fireplace, kitchen and bathroom. Small and comfortable, the house was built in 1980 but recently renovated in 2006.
Very close to the sea side, to the tavernas, shops and the ferryboat port where you can arrive while coming from Volos airport in Achialos and/or Thessaloniki airport.
Price : 97,000 Euros
Code : EVIA ZKF1502

NEW
---
A Unique Purchase For Someone : First Come First Served.
A Two Floored Waterside House For Sale : Askeli Bay : Poros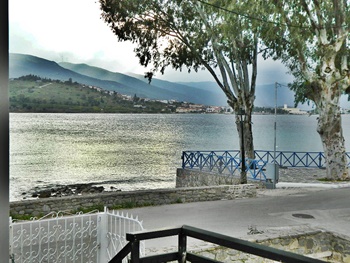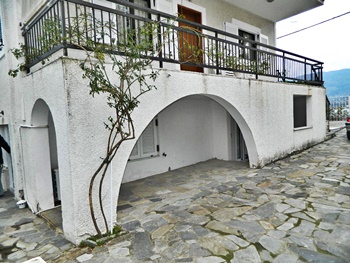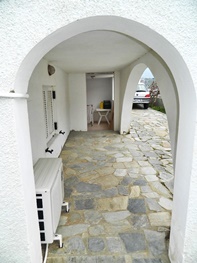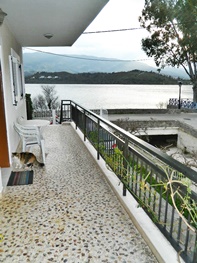 This is a beach front house situated on the road in front of the beach in the popular Askeli Bay on the Island of Poros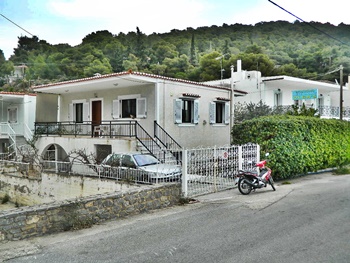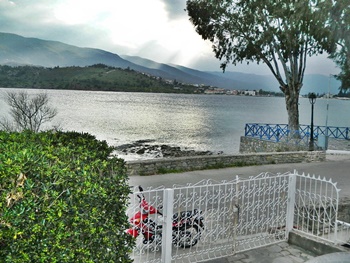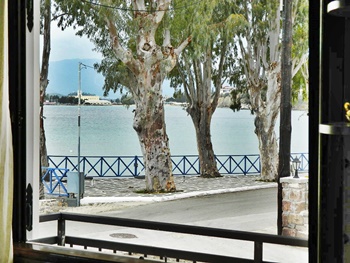 The house has fantastic views of the sea and the mountains, and takes advantage of the beautiful evening sunsets.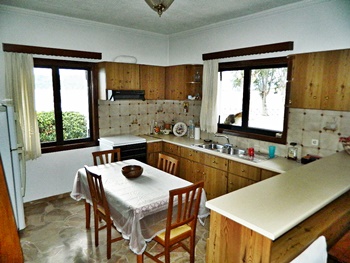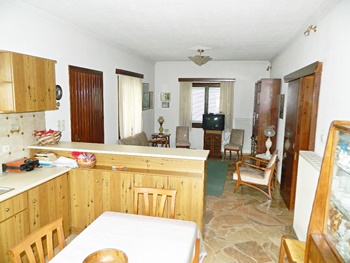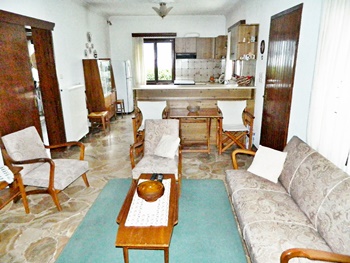 Nearby are tavernas, bars, coffee shops and two large supermarkets that are open all year round.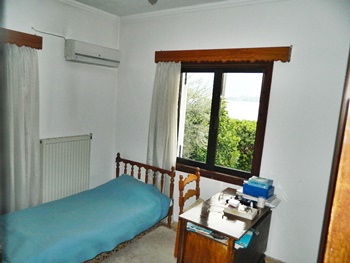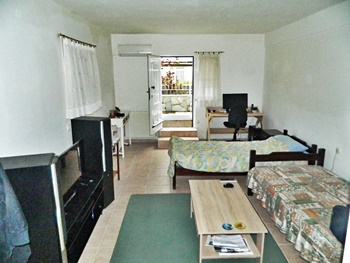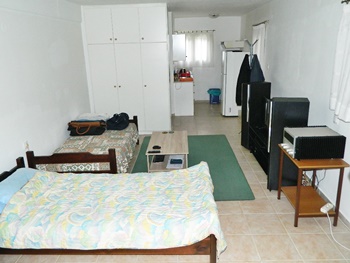 The sea is crystal clear and very safe for swimming for all the family. The bus passes by the house in summer and visits the famous monastery of Poros and returns to the town. Poros town and the Port of Poros are approximately twenty minutes walk away, where there is a bustling town with tavernas, coffee shops, bars, tourist shops, supermarkets, doctors, and dentists.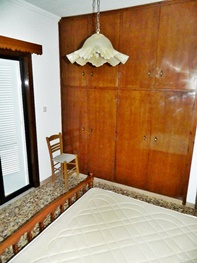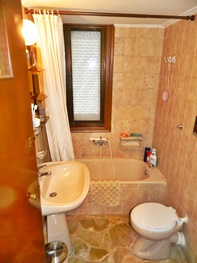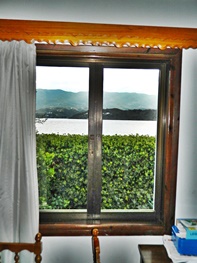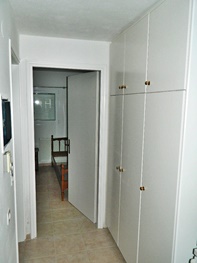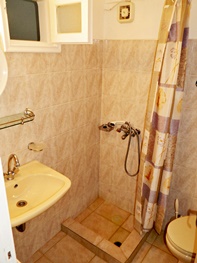 The house is on two levels on a plot of 250 square metres. The first floor consists of a fitted kitchen with bar / dining area / lounge ( Open plan ) two bedrooms and a bathroom. The ground floor has two studios with a bathroom and a fitted kitchen. The house has central heating and three Air conditioning units.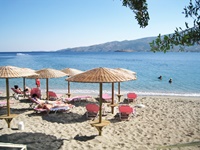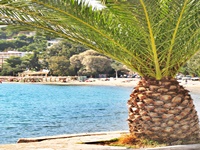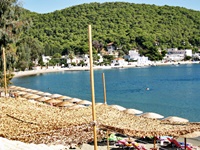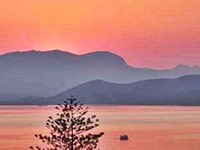 Price : 250,000 Offers Considered Code : POROS KRIS / 460 NEW PROPERTY
---
A Maisonette House On The Sea : Agios Dimitrios : Mani
A Fantastic Seaside Opportunity
An unusual opportunity to buy a house with access to the sea. This is a lovely maisonette property with views of the sea and the mountains.
The property is only a short stroll to the beach at Pantazi or a little further walk to Agios Nikolaos with its shops and tavernas
The property has been used as a holiday residence and could benefit from some slight modernization and interior decorating to make a wonderful holiday home or a permanent residence right by the sea.
The property consist of a lounge on the top floor with 2 bedrooms and a toilet with hand basin. Doors lead out onto a balcony with views of the sea and steps that lead down to the lower floor of the property and also the access steps to the sea.
On the lower level there is a small hallway, a kitchen with a lounge area, a dining area and a bedroom that could be used as a study. From the kitchen there are doors that lead out on to A small terrace area with seating where you can sit and listen to the waves on the rocks .
House Area 98 square metres : Shower room /toilet : Lounge Kitchen : 3 bedrooms : On the sea front : Balconies : Terraces
Bargain Price : 150,000 Euros Code : MANI YE/627
---
250 Metres From The Sea : Island of Chios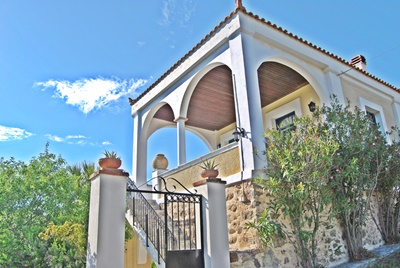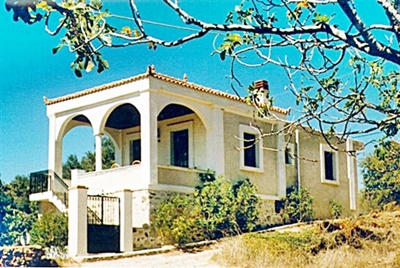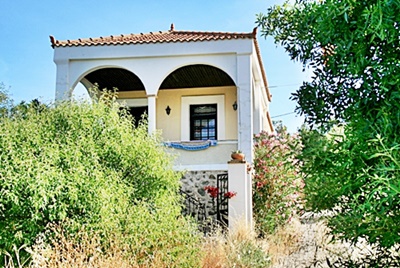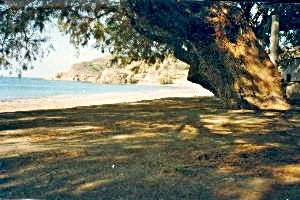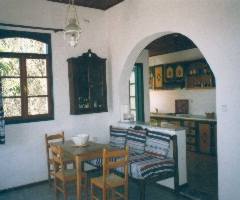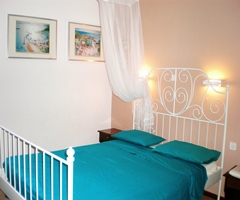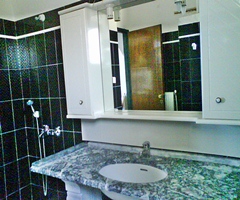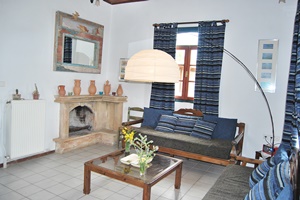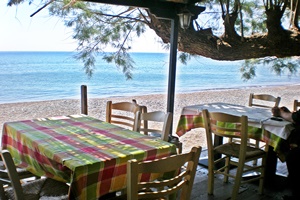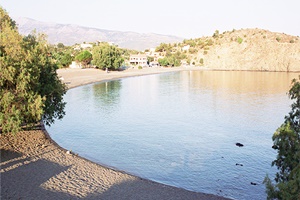 Here is a beautiful house built in an unspoilt area and Only 250 metres away from the beach. Its location is at Limnos beach - Volissos - Chios Island. With 6 main rooms, this 5 bedroom property ( One has a mezzanine) is set in 2000 square metres of land planted with oranges and lemons, mandarins and a few almonds and olive trees, and there is a beautiful "Noria" an old traditional well in the garden.
The outlook from this 2 storey house is one of quiet tranquillity from a wonderful terrace looking towards the sea and the olive fields of Chios.
The house is 15 years old and as well as the five bedrooms the house has a kitchen and a kitchenette, 3 bathrooms and 3 toilets. There is a septic tank, electricity and watering supply. The garden with over 50 trees and also shrubs is fully watered by its own watering system. The house is to be sold fully furnished.
Price : 420,000 Euros REDUCED TO 395,000 Euros Open to Offers Code : CHIOS 01
---
A Waterfront House For Sale : Kokkari : Samos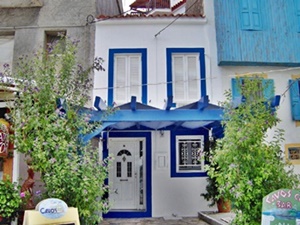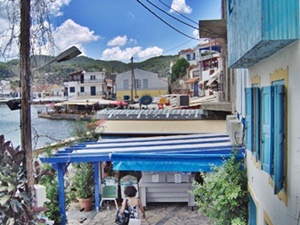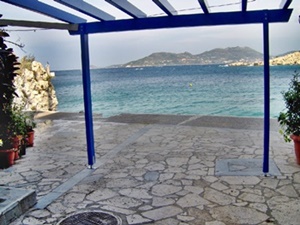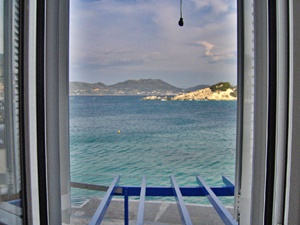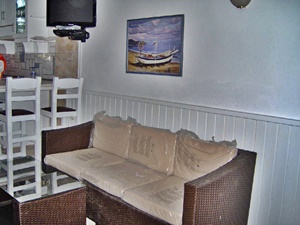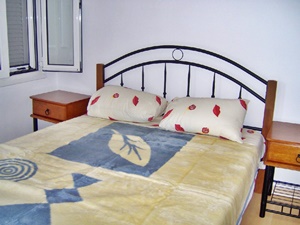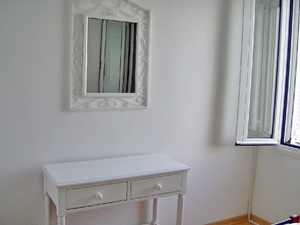 A Waterfront house for sale close to all amenities and overlooking the harbour at Kokkari. Built on 2 floors. Previously used as a bar.
Price : 150,000 Euros Code : SAMOS DH/A5
---
A Waterfront Renovation Project For Sale : Kokkari : Samos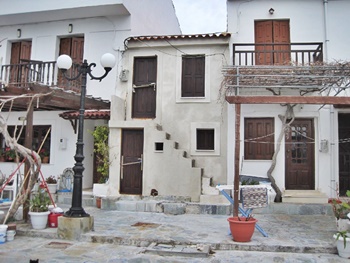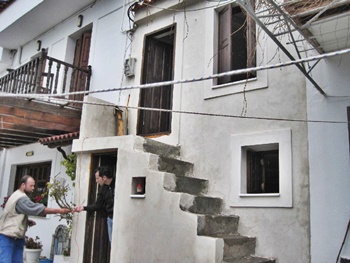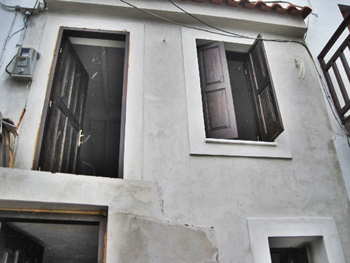 This is a two floor renovation property right on the side of the harbour. Needs attention. Can be a DIY project or a quotation given to complete.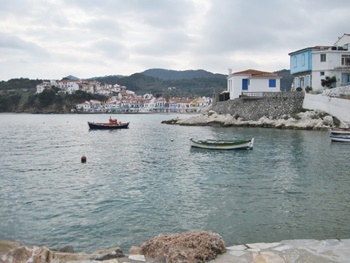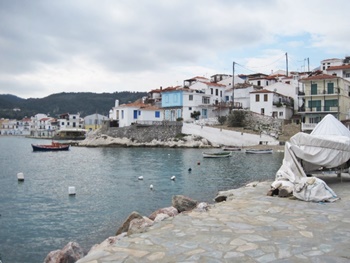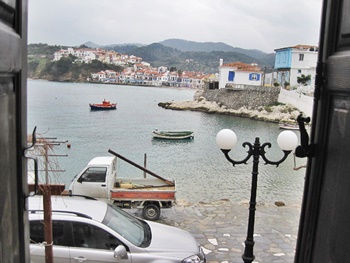 A fantastic opportunity to own a house in Kokkari by the waterside with access to all the amenities. This house is on 2 floors and 18 Square metres in Area.
Price : 85,000 Euros Code : SAMOS DHA6
---
Perfect Sea Front Villas To Be Completed : 100 metres To The Beach : Artolithia : Prevesa

This is an opportunity to take over this development of two small villas and build to your own ideas.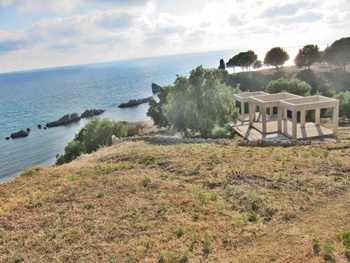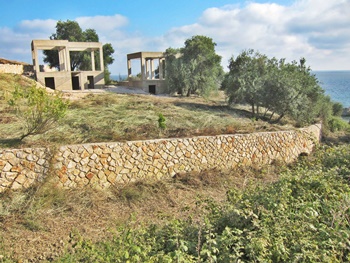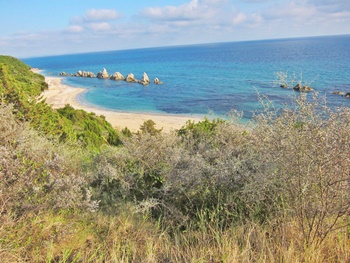 This perfect sea front property is for sale in NW Greece 100 metres from the shoreline with breathtaking views on a beach of white sand.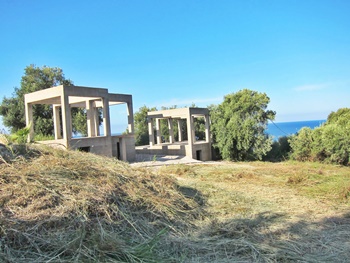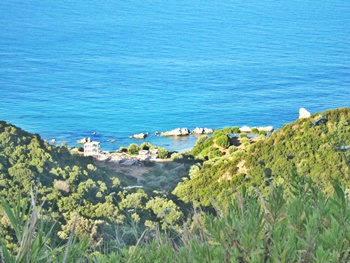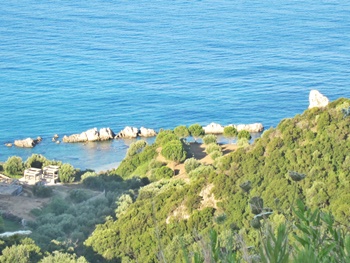 To be sold unfinished with sole cement structures situated at Artolithia between Preveza and Parga with a fantastic marine horizon facing Corfu Paxos Antipaxi and Lefkada islands.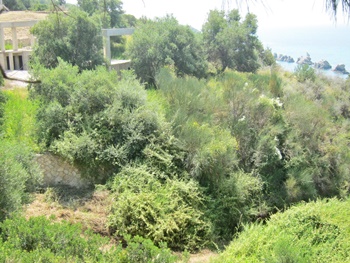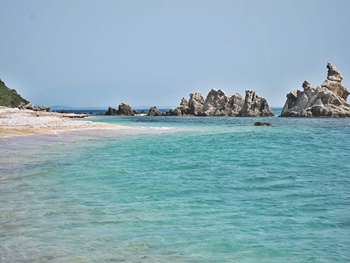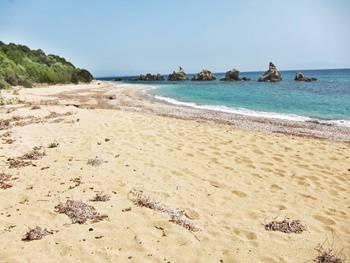 It is probably one of the most beautiful "private" beaches one can imagine, with incredible wilderness all around. Each house is 64 square metres and the total is 128 square metres. Each house has 2 bedrooms, 1 kitchen and 2 bathrooms with 2 toilets. Water is from the municipal supply . The garden is of flat rich soil with ancient olive trees and young orange trees. The property has clear titles and is up to date with the new planning laws. The property is surrounded a many hectares wide protected pine forest with an old monastery and has no other buildings around, except another block of 4 small villas. Access is by an asphalt road, electricity and water are on the property and there is a public antenna mobile phone nearby giving perfect internet and phone signals.
This is a superb investment project for someone either for your own seaside villas or to sell on at a good profit.
Price : 165,000 Euros Code : PREVESA MC/010

---
A Harbour Side House : Kokkari : Samos
This lovely harbour side property is 2 joint houses linked by a common deck which offers access to both houses. They are for sale together.
House number One consists of two floors covering an area of approx 37m2 each floor ( Total 74 square metres )
On the ground floor we have the kitchen, sitting room and the bathroom and on the upper floor there are two bedrooms.
House Number Two consists of a single floor with the kitchen, sitting room and the bathroom plus a loft containing a bedroom.
Price : 250,000 Euros For sale Together. Make an Offer Code : SAMOS A14/520
---
Two Sea Front Apartments Overlooking The Harbour : Agia Galini : Southern Crete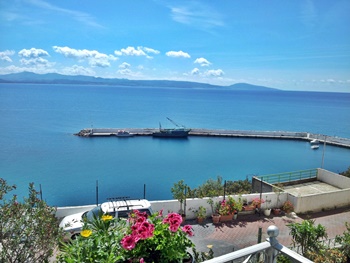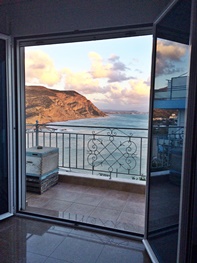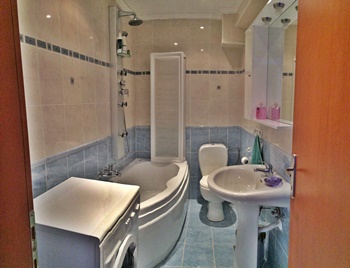 Part of a fully renovated apartment block on the ridge in Agia Galini village overlooking the the harbour and Bay of Messara, these apartments are available to buy.
The impressive position of this property in terms of views, location, accessibility to the village and beach makes it a rare and special find.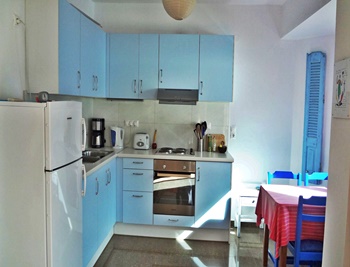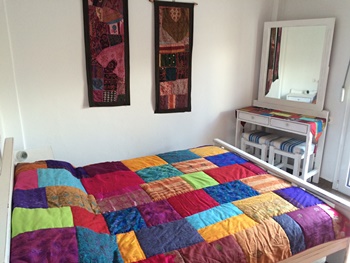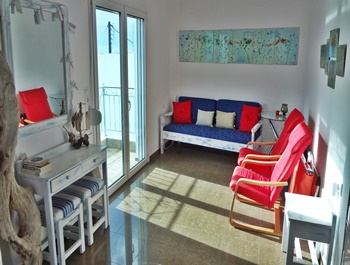 The apartment comprises : One double bedroom with quality fitted wardrobes : Fitted modern kitchen with appliances : Bathroom with bath and power shower : Open living-dining area with quality furnishings and sea facing terrace : Balcony to front and rear offering incredible views : High protective glass to windows : Air conditioning : Solar hot water : Security entrance : Internet connection is available and Private parking.
Code : CRETE LB/VAG266 Price : 112.000 Euros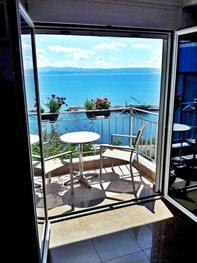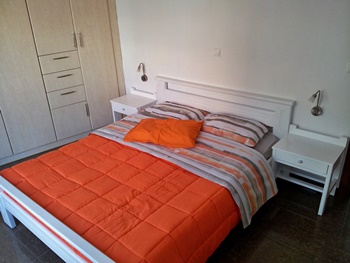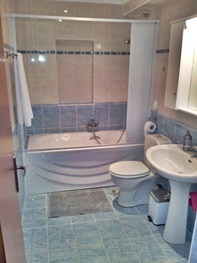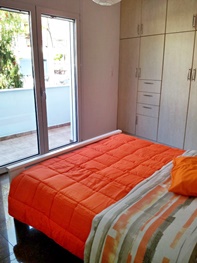 The impressive sea front location combined with incredible sea views, accessibility to the village and beach makes this a very special property. The property could be ideal to use as a permanent home or a holiday home or holiday let, the property has an EOT licence for tourism. Benefiting from full modernisation and quality fixtures and fittings the apartment comes fully furnished and ready for occupancy.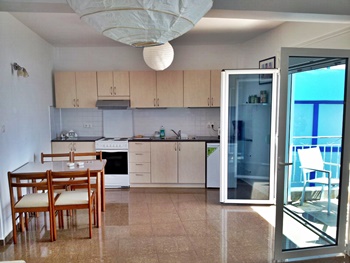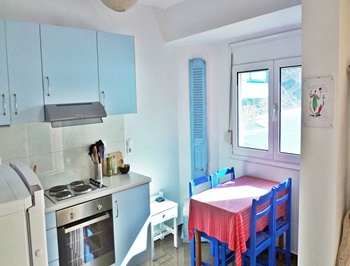 The apartment comprises : One double bedroom with quality fitted wardrobes : Fitted modern kitchen with appliances : Bathroom with bath and power shower : Open living-dining area with quality furnishings and sea facing terrace : Balcony to front and rear offering incredible views : High protective glass to windows : Air conditioning : Solar hot water : Security entrance : Internet connection is available : Private parking
Distances : Agia Galini village with amenities very easy walking distance : Harbour front and beach is a short walk
Code : CRETE LB/VAG267 Price : 128,000 Euros

---
Flat Sea Front Land With Private Beach : Lesvos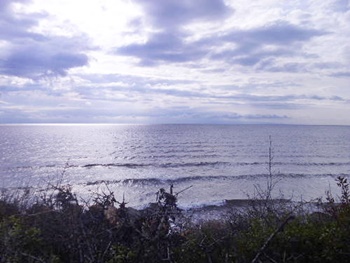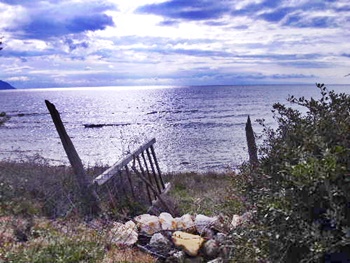 This land is 4,590 sq mts in area and is easy to develop. Suitable for residential development this private location has easy access and comes with a private beach and is close to the resort of Vatera and to mooring facilities at the Agios Focas harbour.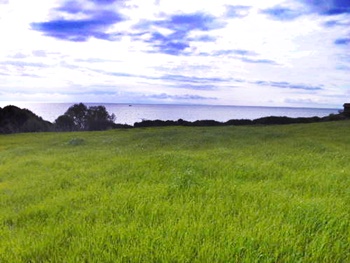 This exceptional parcel of flat land ( app. 4590 m2 ) is located at an open country position, just off the beaten track and the public road that joins Vatera and Agios Fokas. It has the sea front as its front border ( 51.80 m ), therefore the use of the beach fronting the land. It benefits from uninterrupted sea views of the Aegean Sea with views of Vatera in the distance. The plot is located app. 1.2 km from the popular resort of Vatera with the best beach in Lesvos and 800 m away from the harbour of Agios Fokas (where boats can be moored) and where a small pebbly beach is also available. It is a very popular location for private villas of distinction. The plot is eligible for planning permission to build 200 m2 of buildings, making it an ideal plot for a country villa & spacious gardens. Topographical document is available. Electricity & Water Services can be connected on application.
Price : Excellent Value at 110,000 Euros Code : LESVOSDB/HVO8AGFOKGV

---
A Detached House By The Sea : Gialtra Edipsos : North Evia
This is a detached house by the sea in fact only 20 metres to the beach access. It is 70 square metres in size and in a plot of 1400 square metres.
The house was built in 2005 and on the ground floor is the kitchen and the sitting area and on the first floor there are 2 Bedrooms and the bathroom. There is a very big verandah on the first floor with fantastic sea views. The garden is full of trees with orange, lemon, olive trees and roses. It is very easily accessible from Athens
Price : 174,000 Euros Code : EVIA ZK / HS1521
---
A Sea Front Beach House : Halkidiki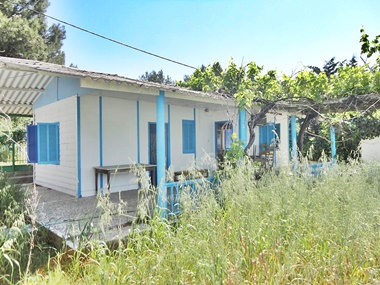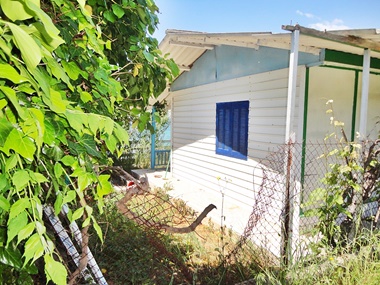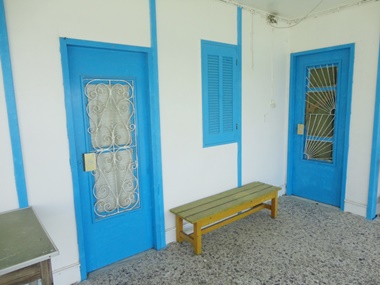 This pocket-sized house for sale hasn't been used for many years in fact by the decor it appears as though it has been in this state since the 1970s so it requires some modernisation, however it has clearly stood the test of time and would make a wonderful restoration project!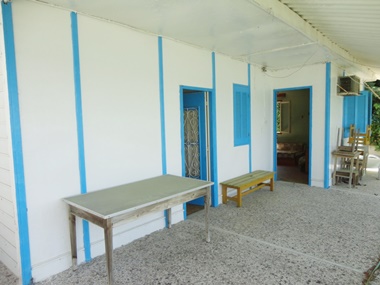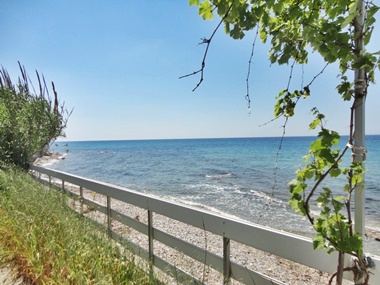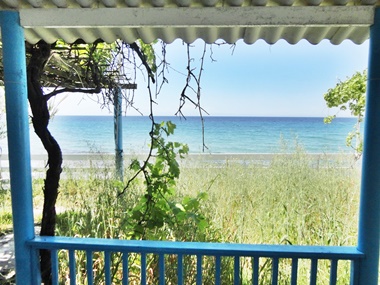 The location couldn't be better, south facing, directly on the seafront in a good neighbourhood of a picturesque fishing harbour in Halkidiki, with just a small cluster of private houses nearby for company.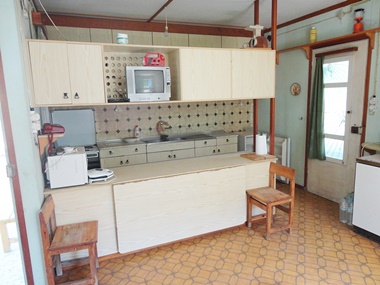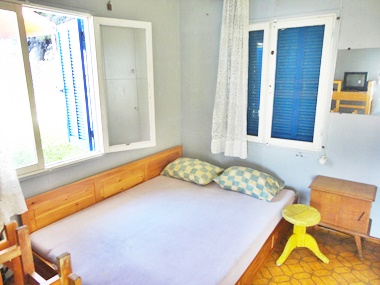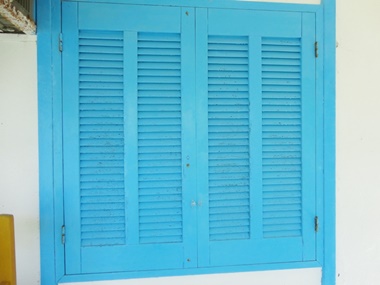 Access is by a public unmade road and there is parking available under the shade of a couple of pine trees. It is approximately 200m along a flat country lane ideal for cycling into the delightful village centre for your daily wares! The house is single storey and has pretty wooden windows and shutters painted traditionally blue. Both rooms are accessed by external doors from a wide, covered wraparound veranda. The first is a sizeable bedroom, which currently has a double and bunk bedplus a huge wardrobe. Secondly there is a full kitchen and sitting room again with massive storage cupboards. The shower and WC are housed in an outbuilding in the garden alongside a storeroom. The plot is contained by a wire fence with a gate and ladder down to the pebble beach. It Is rather overgrown but a manageable size and has a grapevine growing over a gazebo which could be rescued! All services are connected. It could be transformed into a gorgeous little holiday house or even a lovely permanent residence for those who dream of retiring beside the sea.
Price : 90,000 Euros Code : HALKIDIKI LE/208
---
2 Detached Bungalows Next To The Sandy Beach For Sale With Motor Yacht And Trailer : Gialtra : Milos : N Evia
These two lovely beach side properties are only 1 hour from central Athens and are to be sold including a motor yacht and trailer.
These two detached Houses are 70 sq.m. and 50 sq.m. and built in a plot of 3,000 square metres. The location of the houses are next to the sandy beach and the front house of 70 sq.m. was built in 1985 and is in a very good condition with one bedroom, w.c., kitchen and settee room plus a fire place.
T
he second house of 50 square metres was built in 1990 with one bedroom, w.c, small kitchenette and a small storage room at the back of around 14 sq.m.
More storage is located at the back of the garden for tools and water tanks. 2 wells in the plot are more than enough for watering the whole property and house use.
In the garden there is a barbeque, lots of fruit trees and olives, there are palm trees, roses and other flowers. The main entrance of the house is by the road of the village and the other exit is by the beach. All the furniture fixtures and fittings and white goods are included in the price, plus the owner's yacht with its trailer too. The yacht was constructed in 1990, is in an excellent condition as the owner has really few sailing hours in the sea. American Combalt with an 250 hp engine and 7m length.
Price : 570,000 Euros Code : EVIA ZK / HS1535

---
A Detached House 50 Metres From The Beach : Easy Access From Athens : Agios Nikolaos : Edipsos : Evia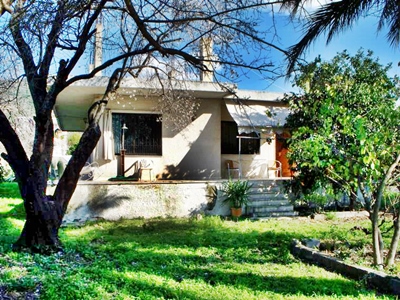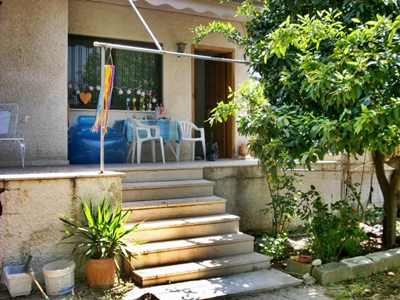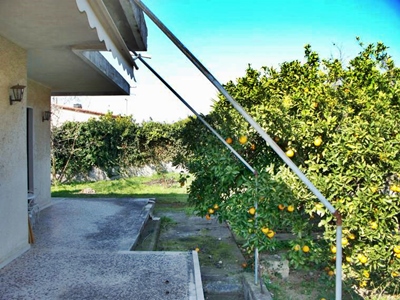 This house is a detached House of 100 sq.m. in a plot of 1.500 sq.m. in the area of Ag. Nikolaos in Edipsos City. It is 2 Separate Apartments that can be joined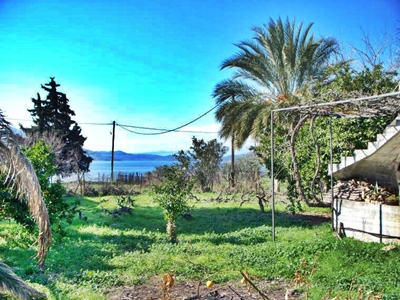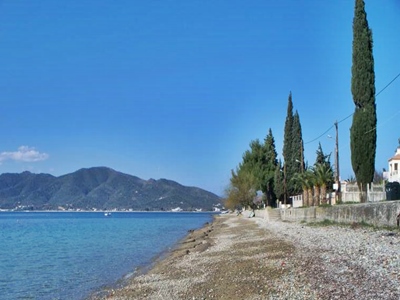 The distance from the beach is 50 m. and the house consists of a ground floor house of 2 kitchen, 2 bathrooms, 2 bedrooms and 2 sitting areas. The House was built in 1985 and needs some renovation. A little TLC could result in a magnificent property by the sea. The garden wants tending too, but could result in a great lead down to the sea side. The current situation is 2 separate apartments of 50 sq.m. each and they can be easily converted to a single residence with some wall changes. Very close to the centre of the city even walking.
Price : 175,000 Euros Code : EVIA ZK/HS1571

---
A Detached House 20 Metres From The Beach : Easy Access From Athens : Gilatra : Milos : N.Evia
This is a detached house of 55 sq.m with an additional 20 square metre veranda all around. It was built in 2004 and is in a very good condition, located next to the beach
The property consists of 1 bedroom, but with a mezzanine that can be used as a second bedroom and a toilet, a kitchen, and a settee room and fire place.
There is air conditioning in all the rooms, a barbeque, and water well, and it is in a plot of 1000 sq.m. The distance to the beach is only 20 m. There is plenty of parking space.
Very close to Gialtra baths and Spa, nice sandy beaches in the area and very close to either Edipsos city and/or Ag. Georgios Lichados village for supplies.Price : 195,000 Euros OR OFFERS Code : EVIA ZK/HS1554

Gialtra Baths
Gialtra Beach
---
A Beach Side House For Sale : Posseidi : Halkidiki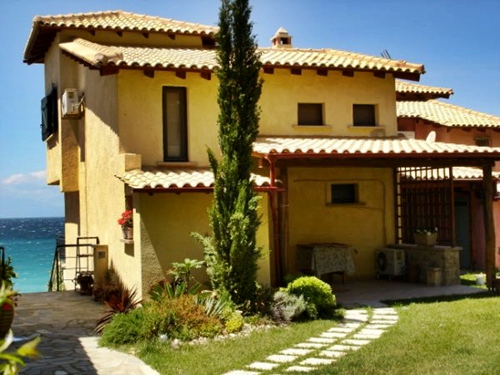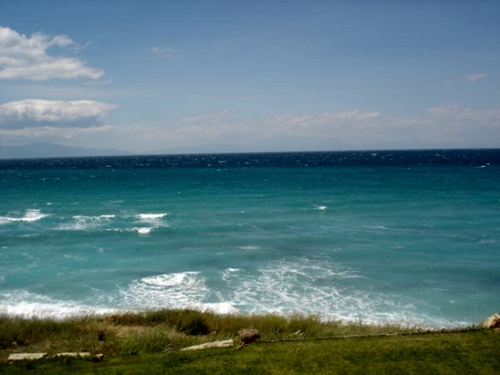 Directly in front of the beach, this three bedroom house has amazing views from all points of the property.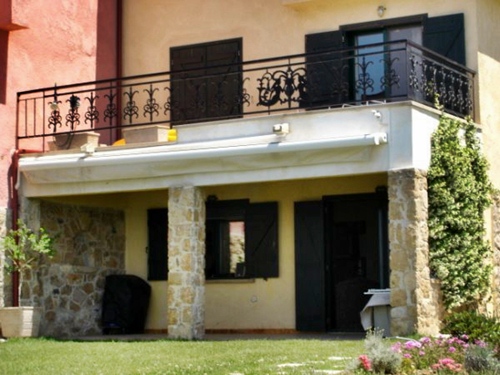 This property is a generous 120 square metres and built on three levels and has three bedrooms, a living room/kitchen a bathroom and two W.C,s. as well as a store room.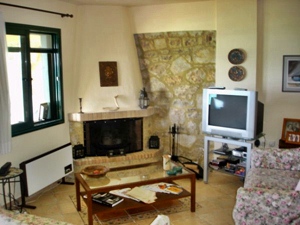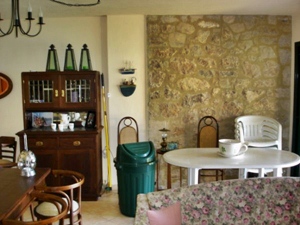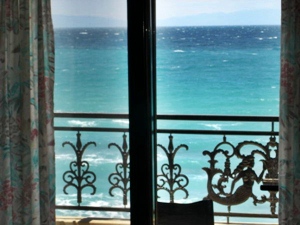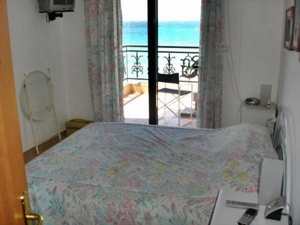 The price includes all the furniture and electrical appliances in perfect condition.
Price : 480,000 Euros Code : HALKIDIKI LE/065
---