---
Land And Villas For Sale Saronic Gulf & District
Poros Page 2 : Back To

Page 1
Island of Poros, Nearby Methana and Opposite On The Mainland at Galatas & Dryopi & Psifta & Belasi

Aegean Airlines have 3 daily each way flights From London Heathrow to Athens.


Easy Jet Fly Gatwick to Athens.

To View. Scroll down to the Bottom of each Page.

---
Poros Island and District Opposite On The Mainland at Galatas & Dryopi & Methana
Brian's Web site is strongly established in Poros where we have some nice reasonably priced property for sale. Being so close to Athens many Athenians enjoy the area. It is particularly popular with the British but all nationalities now buy property in this area. and the main town of Poros is bustling even in the winter months. The coffee shops, tavernas and local gyms are all open for business. My Partners here can meet you and show you all the Properties and you can go through their lists.
Poros and Methana are easy to get to from Athens as it is on the Flying Dolphin Route from Piraeus. It is possible to get there also by car from the airport at Athens, via Corinth in about two hours.

---
Land For Sale In The Area Of Askeli Bay Poros Island : Poros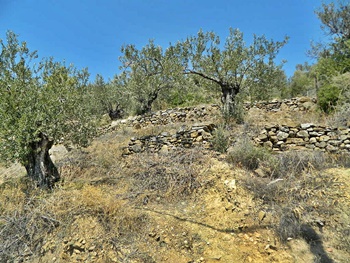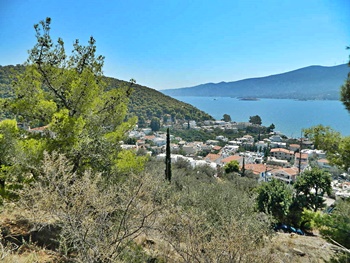 This land has stunning sea & mountain panoramic views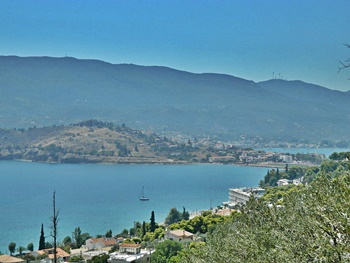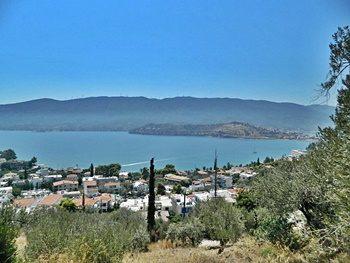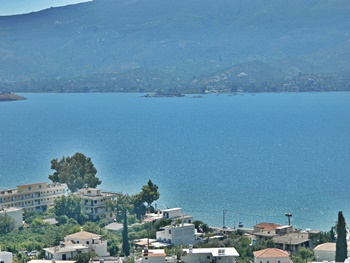 The terraced parcel of land may be reached on the upper road and the lower road and is within walking distance of Askeli Bay beach, ideal for swimming, coffee shops, and tavernas. The land is very private. The size of the land is 2,000 sq mts with a building allowance of 400 sq mts.
A walled villa with parking and a swimming pool may be constructed similar to this cad drawing or whatever you want :-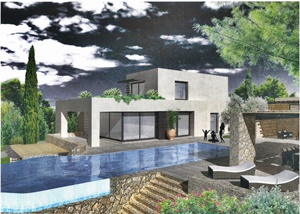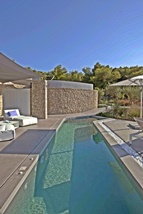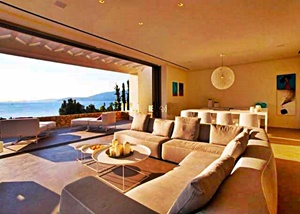 Price : 160,000 Euros Code : POROS PLOT 370
---
A Traditional Detached House : Centre Of Poros Town : Pounta : Poros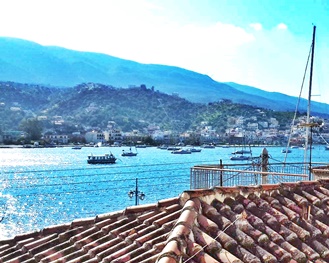 This house was built in 1955 and has been refurbished but requires minimal updating.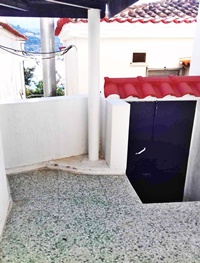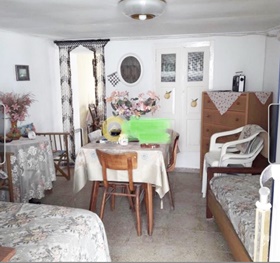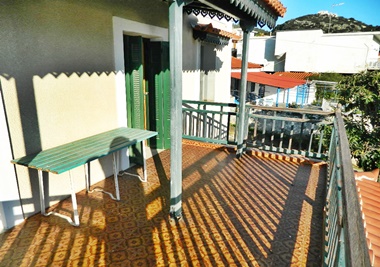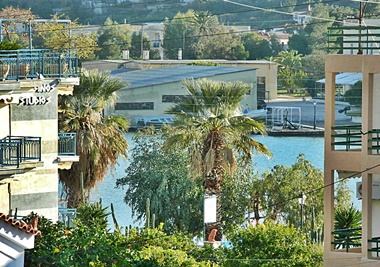 Ideally situated in the Pounta area in the centre of Poros Town, so all amenities are close by, it consists of a small private walled courtyard with private entrance, independent WC and bathroom in the courtyard area, into a living room / bedroom, kitchen with separate entrance to the outside island pathways. There is an exterior stairway that leads onto a double balcony and the first floor. There is an entrance to a very light room that has balcony doors and windows boasting a town, sea and mountain views.
Price : Reduced 52,000 Euros ( Fixed Price ) Code : POROS KRIS / 590 WITHDRAWN
---
A Fully Renovated Detached Traditional Stone House With Unlimited Views : Dritseika : Methana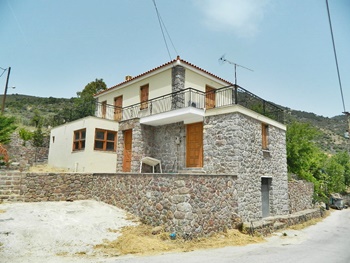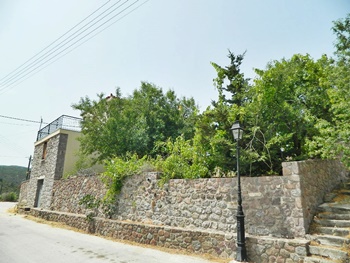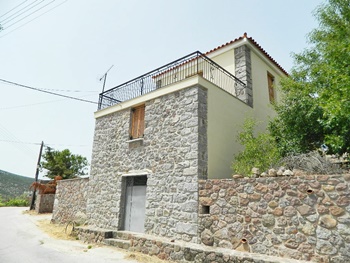 This is a very well built stone house situated at the village of Dritseika just outside Methana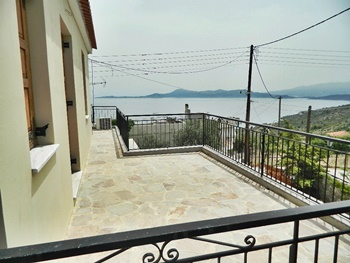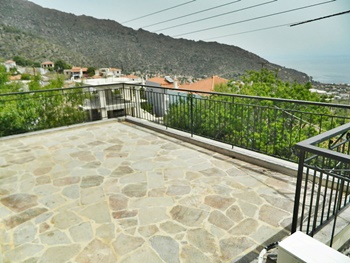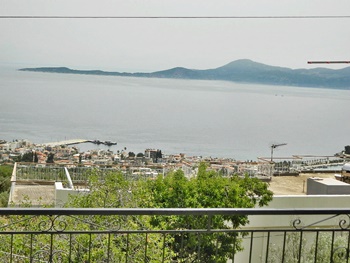 It has been very well renovated with 2 bedrooms, a large kitchen, 1 bathroom, and a large living room / dining room.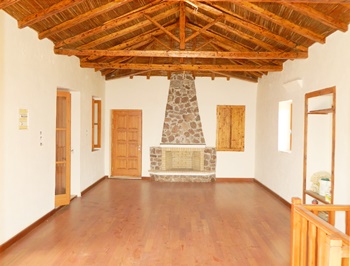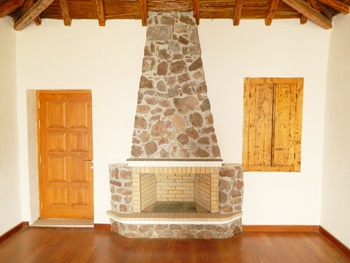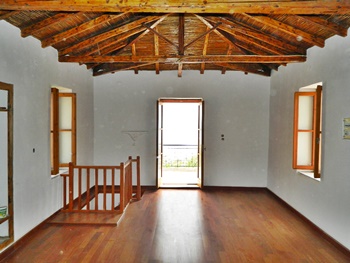 The dining room has a well constructed fireplace leading to a large balcony with a substantial view. On the ground floor is a storage room of 18 sq mts.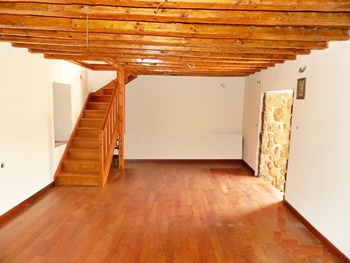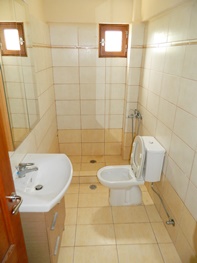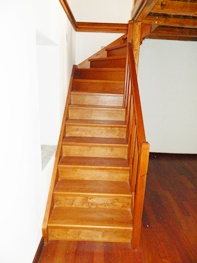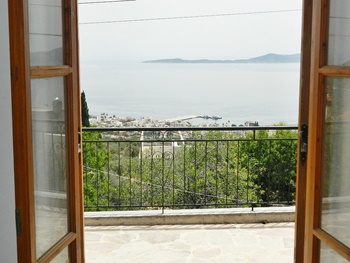 Dritseika is a small village will all the amenities and the town has a beach and about a klm away is abay for swimming and the sea is safe and clear. The town has the usual shops and coffee shops and tavernas.
This is a really lovely house easy to get to from Athens and is to be sold at very good bargain price

Price : Only 135,000 Euros Code : POROSKRIS METH / 550 NEW
---
A Detached Traditional Stone House With Rural & Sea Views : Metohi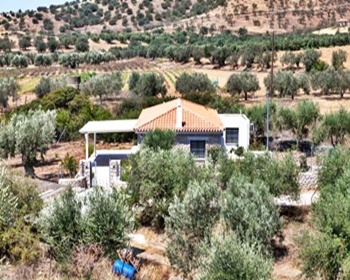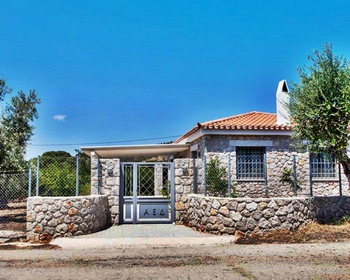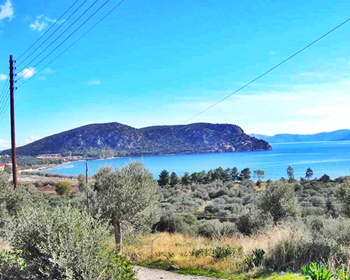 This property has been completely renovated and is situated 25 klms away from Poros, 13 klms away from Ermioni with views across to the Island of Hydra.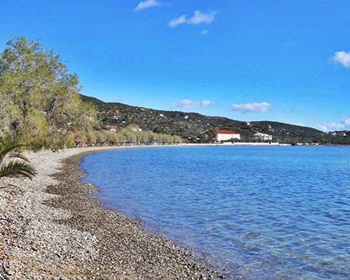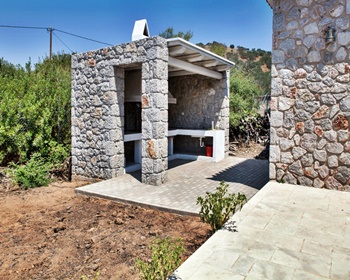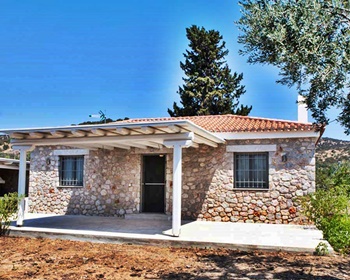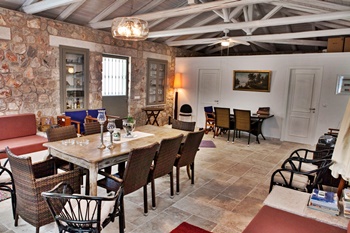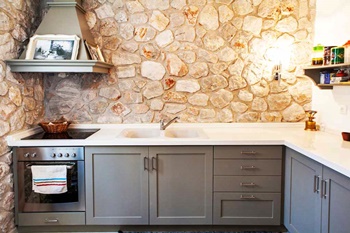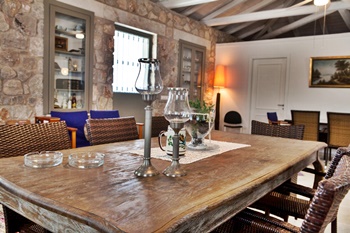 This is a really lovely house and is the perfect place for a relaxing holiday at any time of the year and is to be sold at very good price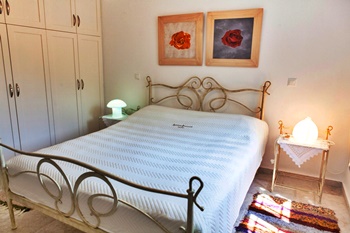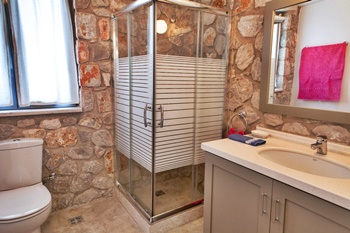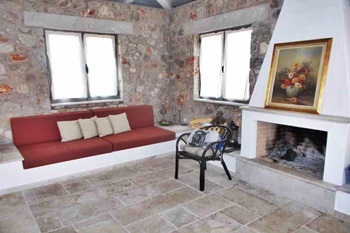 This furnished property has one double bedroom, one shower room, a fully fitted kitchen with refrigerator. A living room / dining are with fireplace. Two air conditioning units a lovely exterior patio of 55 sq mts. and the land has Olive trees and mixed trees Pomegranate, Orange, Mandarin, Lemon, Fig & Pear, and a covered stone BBQ.
The beach is ideal for swimming and is only 800 metres away. The famous Island of Hydra can be visited by boat at Metohi.
Price : 130,000 Euros Code : POROS/METOHI NEW
---
A Waterfront House : Perlia : Poros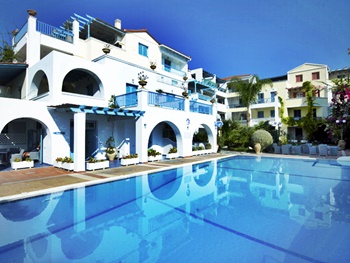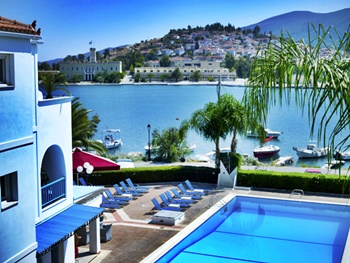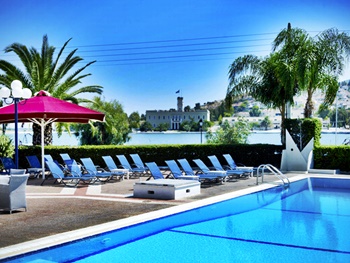 An exceptional apartment for sale right on the waterfront with wonderful views in the area of Perlia near to Poros main town.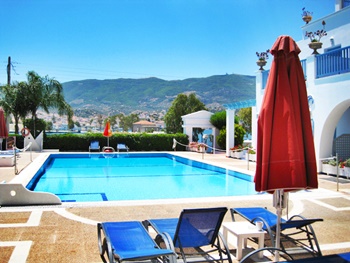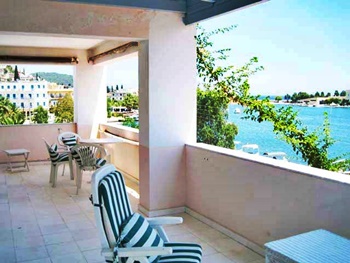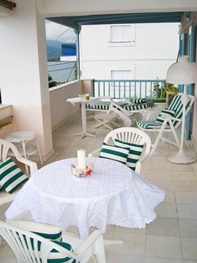 The apartment forms part of an exclusive small gated resort.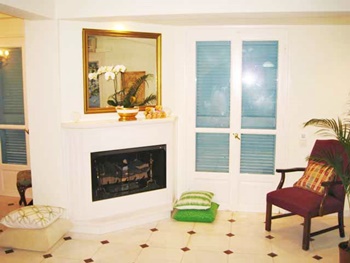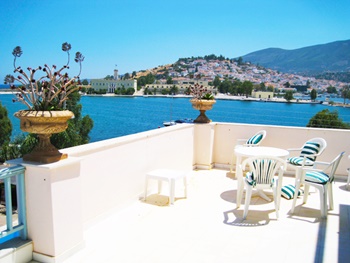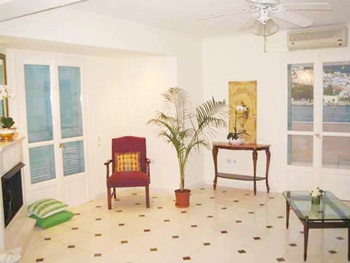 The resort has a swimming pool, landscaped gardens, and in the summer months a small bar that provides coffee, drinks, breakfast and light snacks.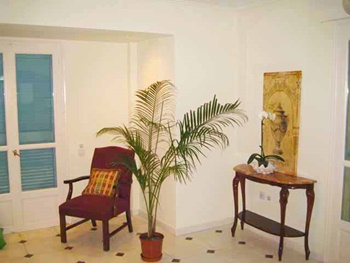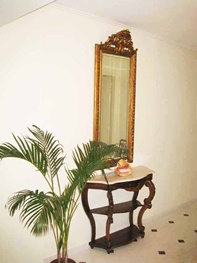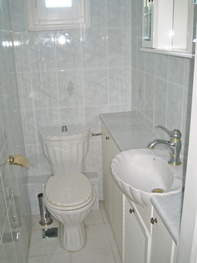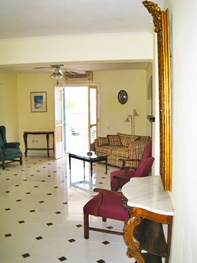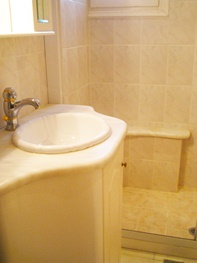 The local shops tavernas, coffee shops and the Main port of Poros town are within easy walking distance from the resort.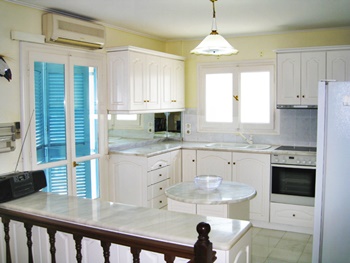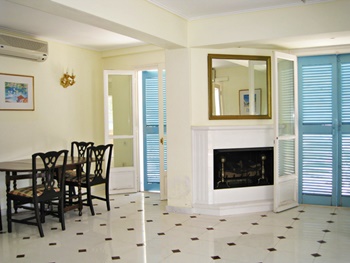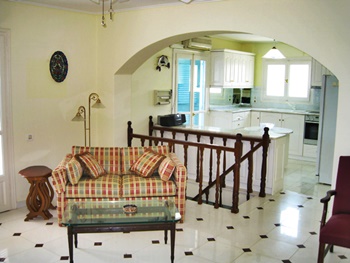 The apartment has an open plan living area with a reception / hallway/dining area with double shuttered doors to the veranda.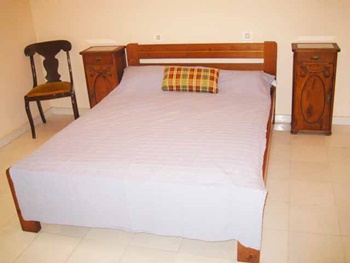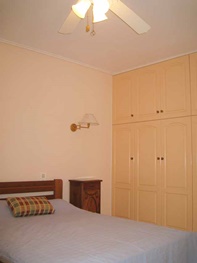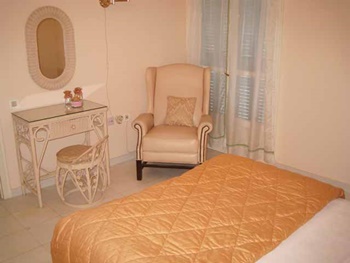 The fitted kitchen has a large refrigerator an oven and a dishwasher. The apartment is on the second floor and there is a lift. The apartment is to be sold with all furniture and fittings and although the majority of the apartment is in excellent condition, some need modernizing with new shutters and woodwork, but this is reflected in the price.
An Ideal apartment for a holiday home and a holiday rental business
Price : 280,000 Euros Offers Invited Code : POROS NIKI/APT/1
---
A Top Floor Apartment On The Beautiful Island Of Poros : Askeli : Poros
Situated in the area of Askeli this top floor apartment is an ideal holiday Apartment and for ABB lettings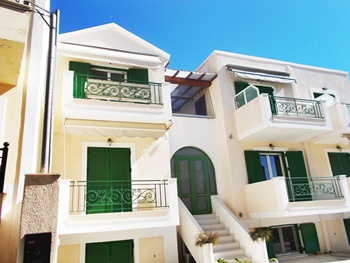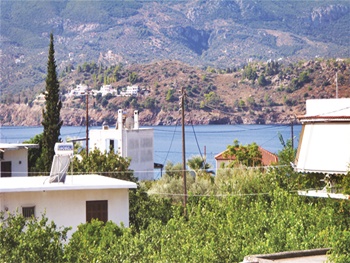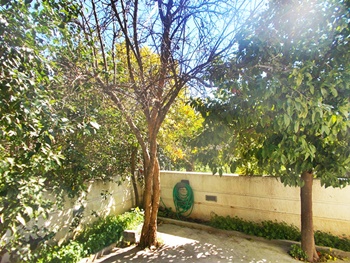 Built In 2009 This Apartment is within easy walking distance to the sea (120mts) and Askeli Beach where there is a beach bar, sun beds and umbrellas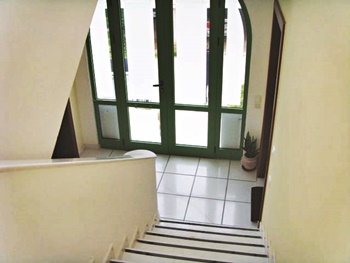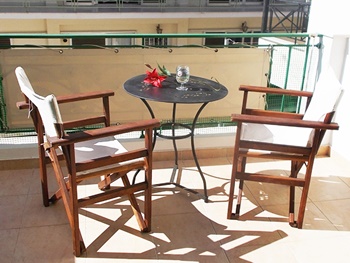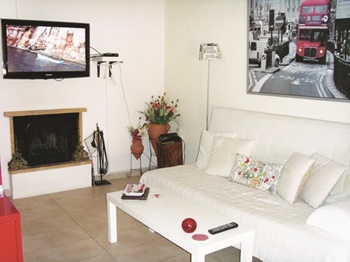 The crystal clear sea is perfect for swimming nearby there are tavernas and coffee shops in abundance and two large Super Markets.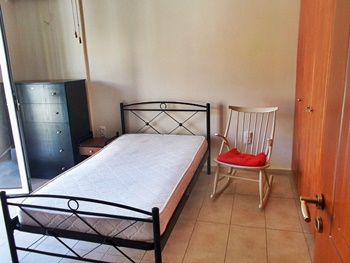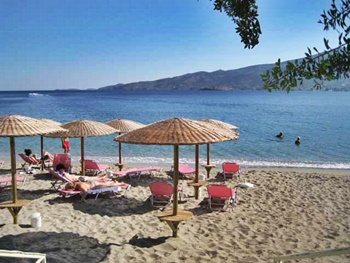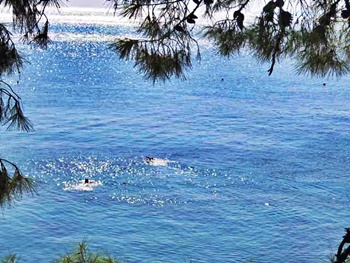 The crystal clear sea is perfect for swimming nearby there are tavernas and coffee shops in abundance and two large Super Markets.
The Apartment is 50 square metres and consists of One double bedroom with built in wardrobe. Leading out from the bedroom is a balcony with fruit tree views
There is a shower room with shower cabin, WC and plumbing for a washing machine, as well as a living room with a balcony and fireplace. The front balcony has mixed views of houses, trees the sea and a mountain range.
The apartment has the following : Central heating : Air conditioning : Sun blinds over the balconies : Parking Space in the fore court : A Store room in the basement 12 sq.m : A Front door with an Extra Security lock : Sun Heating Illiako
Price : 120,000 Euros Code : POROS KRIS / APT450
---
A Poros Town House With Unlimited Views : Poros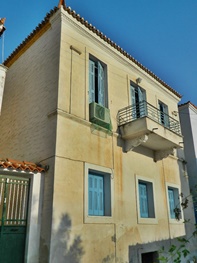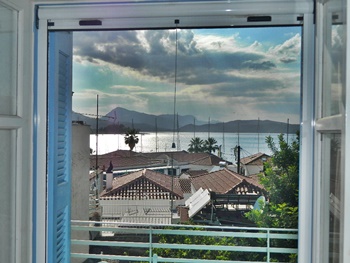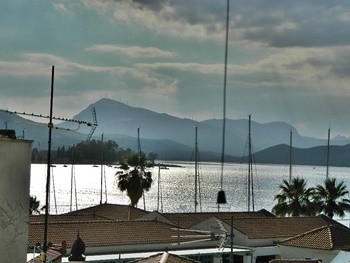 This town house is 165 m2 in area, with a small courtyard in the centre of Poros with unlimited view to the harbour.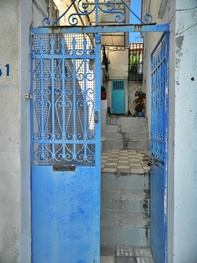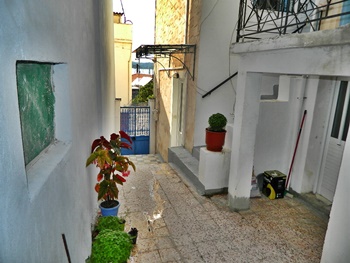 It consists of two independent apartments (ground floor and 1st floor) with the prospect of becoming a maisonette.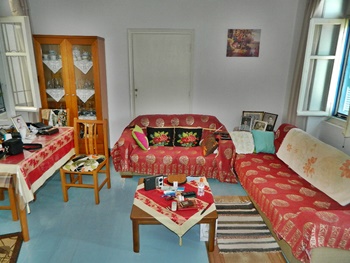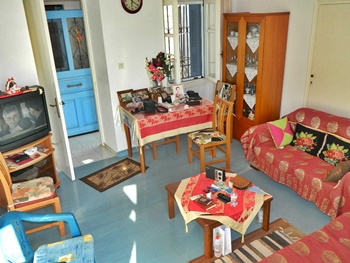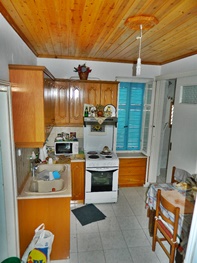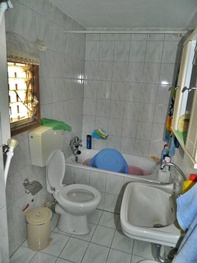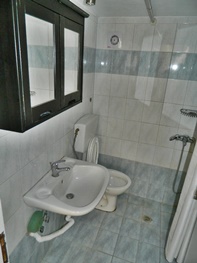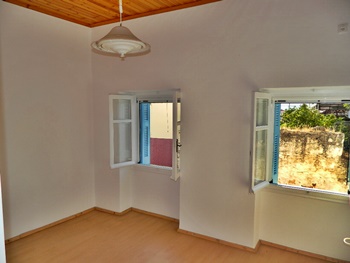 The ground floor is 82 m2 with radiator and consists of 2 bedrooms, a living room, 1 bathroom, a kitchen and storage room where the burner is located. The 1st floor is 83 m2 with radiator and consists of 3 bedrooms, the hall, 1 bathroom, kitchen and living room, with Unlimited view of the harbour of Poros.
Price : 295,000 Euros Offers Invited Code : POROSKRIS / 510
NEW
---
A Two Floored Waterside House For Sale : Askeli Bay : Poros
A Unique Purchase For Someone : First Come First Served.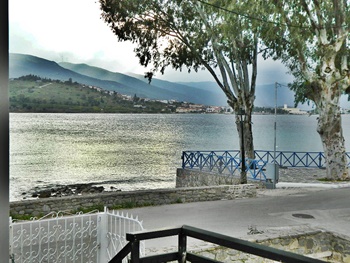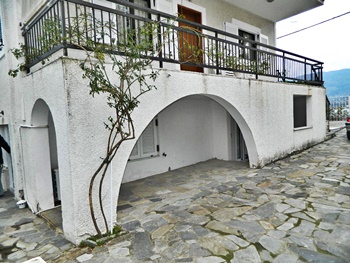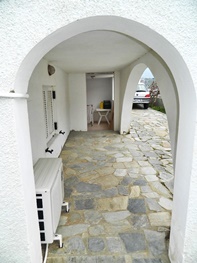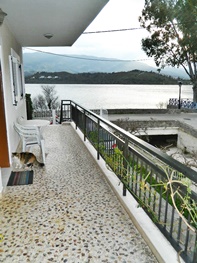 This is a beach front house situated on the road in front of the beach in the popular Askeli Bay on the Island of Poros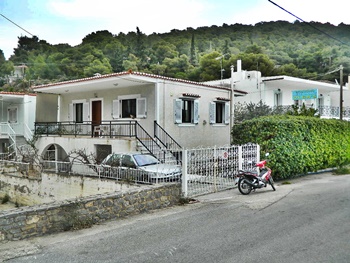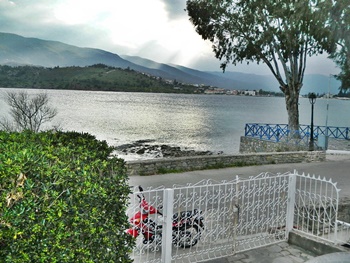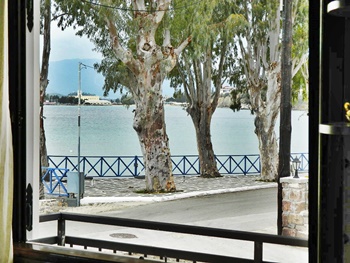 The house has fantastic views of the sea and the mountains, and takes advantage of the beautiful evening sunsets.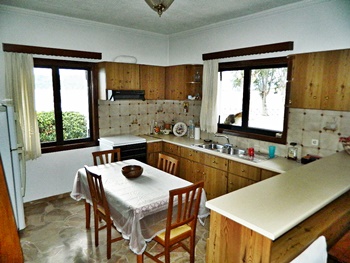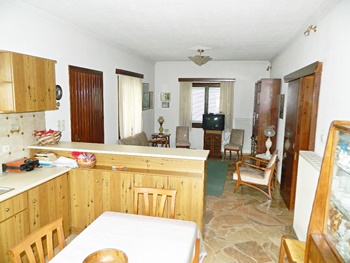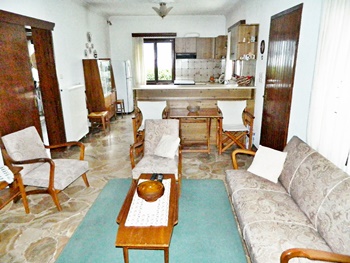 Nearby are tavernas, bars, coffee shops and two large supermarkets that are open all year round.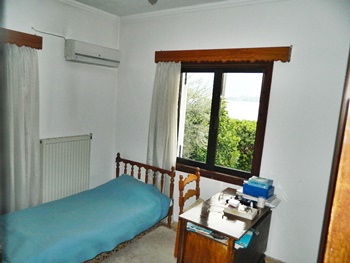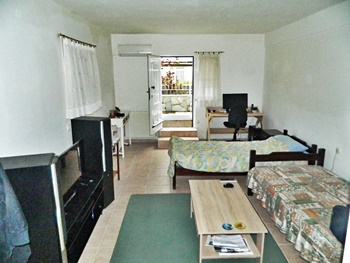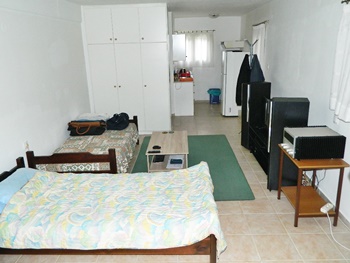 The sea is crystal clear and very safe for swimming for all the family. The bus passes by the house in summer and visits the famous monastery of Poros and returns to the town. Poros town and the Port of Poros are approximately twenty minutes walk away, where there is a bustling town with tavernas, coffee shops, bars, tourist shops, supermarkets, doctors, and dentists.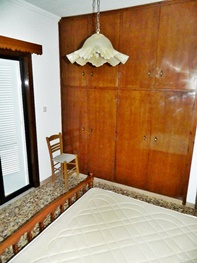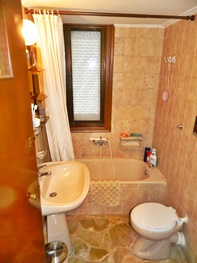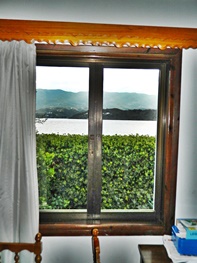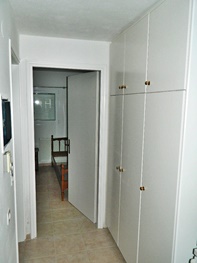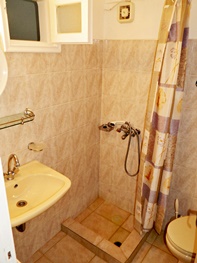 The house is on two levels on a plot of 250 square metres. The first floor consists of a fitted kitchen with bar / dining area / lounge ( Open plan ) two bedrooms and a bathroom. The ground floor has two studios with a bathroom and a fitted kitchen. The house has central heating and three Air conditioning units.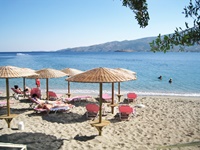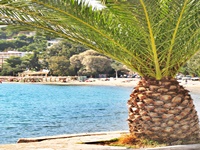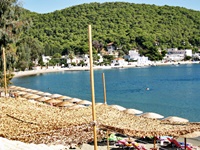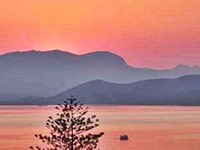 Price : 250,000 Offers Considered Code : POROS KRIS / 460 NEW PROPERTY
---
A Detached Town House Property In The Area Of Sinikismos : Poros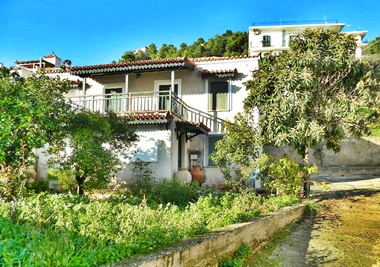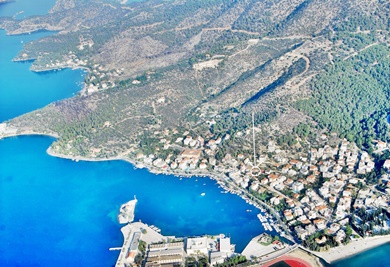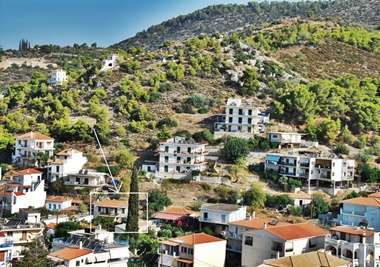 This a two bedroom town house near the sea front refurbished in 2005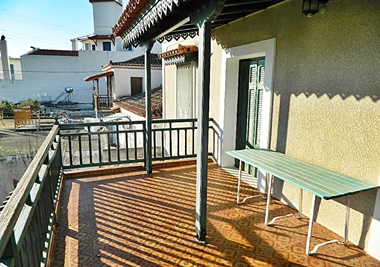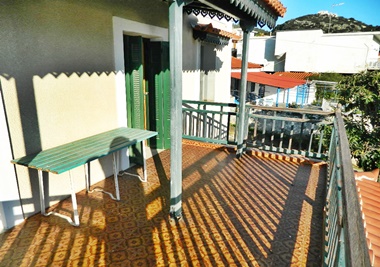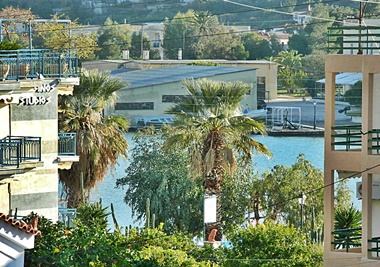 The house has a garden and the land size with garden is 395 square metres. The house size is 192 square metres.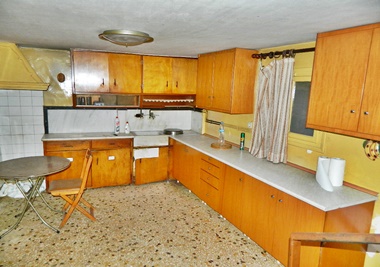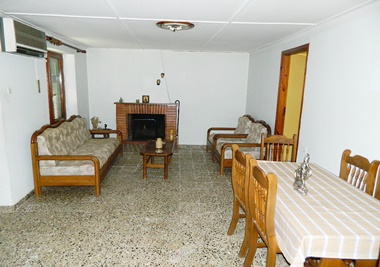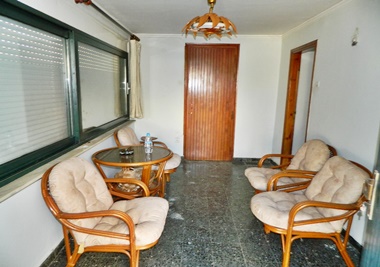 The ground floor consists of a Kitchen, Dining Room, Lounge With Fireplace, a W.C. a Large Hall with a view to the garden and a 20 square metre store room.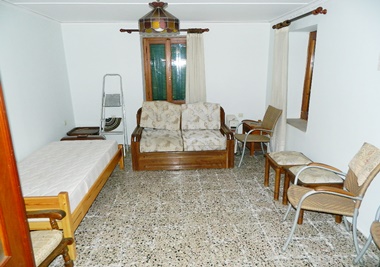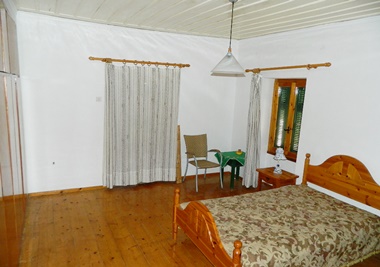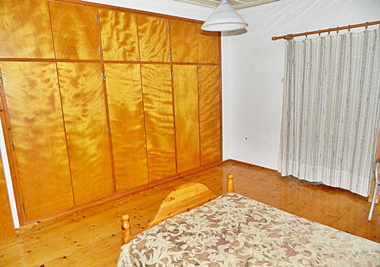 The first floor is 80 square metres and has varnished wooden flooring and an interior stairway up to the first floor in marble. There is a hall with balcony. Two bedrooms ( one large bedroom and one small bedroom with a view of Poros Town from the front balcony) There is a bathroom. There is also a view of Poros from the window.
Price : 250,000 Euros Offers Invited Code : POROS KRIS / 400

---