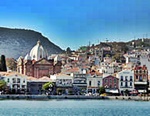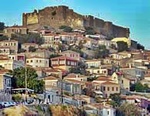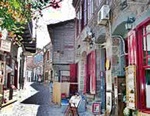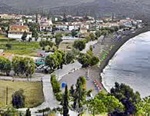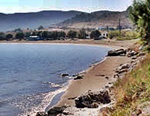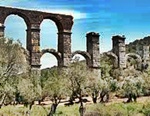 ---
Property For Sale In The Eastern Aegean Island Group : Lesvos Page 1
Lesvos Page 2
Here

Scroll Down To See More Property

---
Lesvos : Eastern Aegean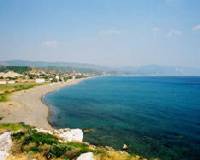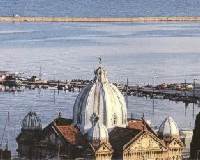 Lesvos is a lush green island and the third largest in the Aegean Archipeliogo behind Crete & Evia. Virtually unaffected by tourism.
Lesvos island has its own benefits and charm. Located in the Aegean Sea between Limnos and Chios and with its own airport and daily connections by ferries to Athens, the island of Lesvos is ideal for buying a property. The prices of plots and houses are not so expensive like in other islands and the mainland.
We now have an excellent Web partner here to meet you and help you to chose your property. Here are all the different types of property to chose from including both old property and new build. Lesvos Island is an excellent choice for buying Greek property.

---
A 2 Bedroom Cottage With Land In A Country Setting : Nyfida : Lesvos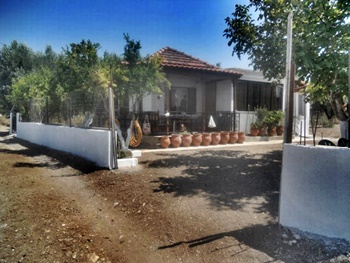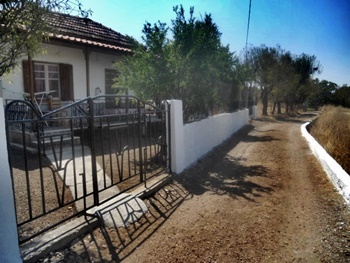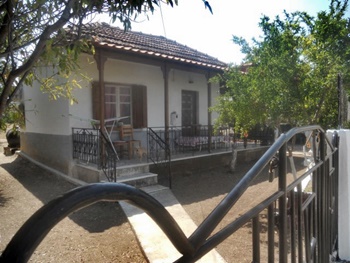 This property is located in a country setting very close to the coast at the Gulf of Kalloni at Nyfida. The cottage is 55 sq mts but can be extended up to 200 sq mts and is on a plot of 1250 sq mts. The property is planted with fruit and olive trees.
The property is neatly fenced and has sea views at the front and country views at the sides and back and is close to the attractions of Nyfida beach and Skala Polichnitos.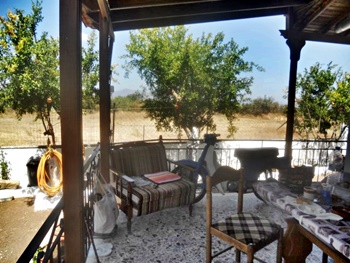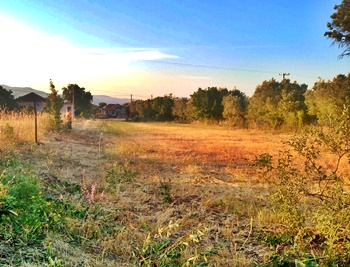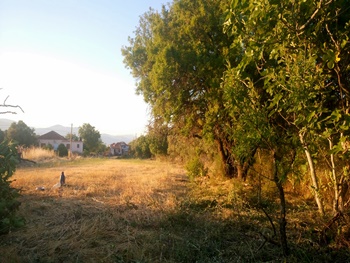 The cottage is of single construction and comprises of a Front Bedroom : Lounge : a kitchen diner recently retiled and fitted with new kitchen units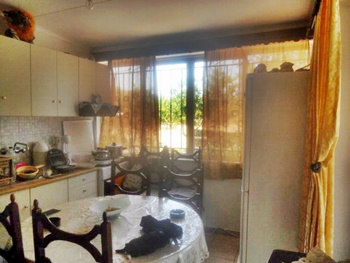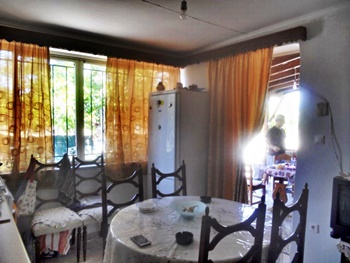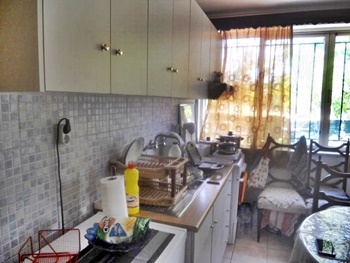 There is a back bedroom and a newly tiled and renovated bathroom with all new porcelain ware.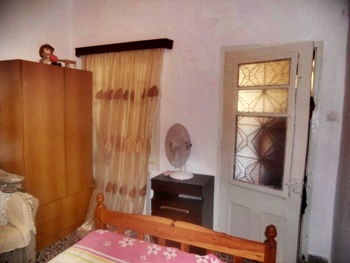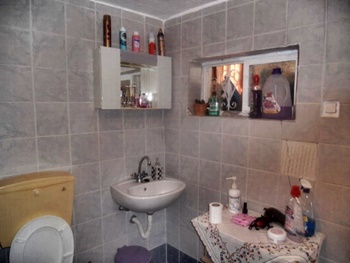 The back porch is an ideal place for relaxing with a glass of wine and is L shaped with a front sheltered veranda. There is a storeroom at the back of the cottage housing the Central Heating boiler. All wiring has been upgraded and there is a new solar panel, central heating, one Air conditioning unit and its own water well with new motor. The property is already connected to the Electricity system and although the water is of drinkable quality if necessary the water can be connected to the public supply.

Purchasing options : First Option : 1250 of land with 55 sq mt cottage ( At front position which can be extended or developed up to 200 sq mts of building allowance Price 39,000 Euros : Second option 1250 square metres of land at the back position It can be developed with a building of 200 sq mts building allowance Price 25,000 Euros : Third option buy everything at the same time Price 60,000 Euros.
Price : Land with cottage 39,000 Euros : Land only 25,000 Euros : Whole property 60,000 Euros : Code LESVOS DBHVNYF1EDW

---
Flat Sea Front Land With Private Beach : Lesvos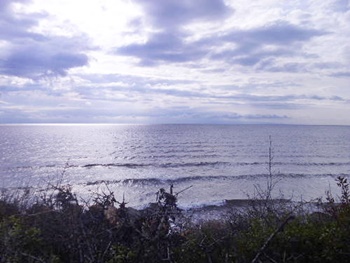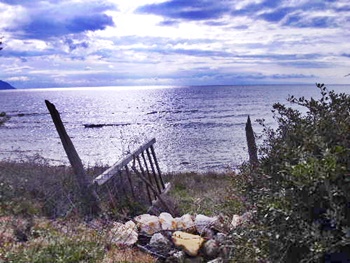 This land is 4,590 sq mts in area and is easy to develop. Suitable for residential development this private location has easy access and comes with a private beach and is close to the resort of Vatera and to mooring facilities at the Agios Focas harbour.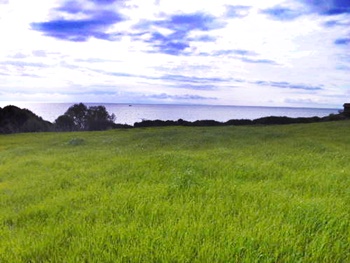 This exceptional parcel of flat land ( app. 4590 m2 ) is located at an open country position, just off the beaten track and the public road that joins Vatera and Agios Fokas. It has the sea front as its front border ( 51.80 m ), therefore the use of the beach fronting the land. It benefits from uninterrupted sea views of the Aegean Sea with views of Vatera in the distance. The plot is located app. 1.2 km from the popular resort of Vatera with the best beach in Lesvos and 800 m away from the harbour of Agios Fokas (where boats can be moored) and where a small pebbly beach is also available. It is a very popular location for private villas of distinction. The plot is eligible for planning permission to build 200 m2 of buildings, making it an ideal plot for a country villa & spacious gardens. Topographical document is available. Electricity & Water Services can be connected on application.
Price : Excellent Value at 110,000 Euros Code : LESVOSDB/HVO8AGFOKGV

---
A Detached Sea Side Villa : Nydida : South Lesvos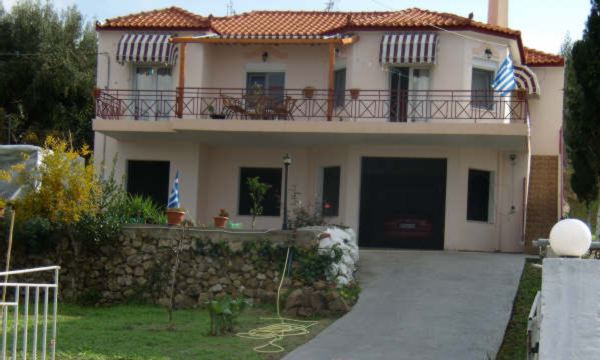 This is a new build property of excellent construction build at a gradient, on 980 m2 of prime seaside land overlooking the Gulf of Kalloni, well fenced and gated. Because it is built on a gradient the entrance to the first floor apartment is by a side stairs. This also allows for a back garden, laid to lawn with BBQ at the same level. The property is fronted by a main asphalt road and located in the middle distance between Nyfida with the sandy beach and Skala Polichnitos with the picturesque harbour and Salt Pans. At the other side of the road is the coastline of the Gulf of Kalloni.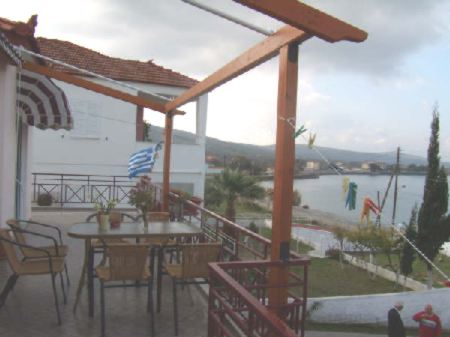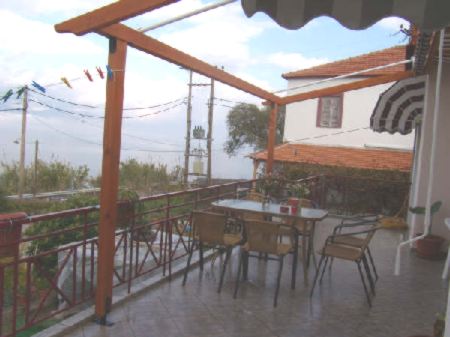 The first floor is 120 m2 in size and is comprised of a self contained apartment. The apartment has two large bedrooms, a family bathroom and dressing room (which could be converted to an en suite bathroom for the second bedroom if required) looking out to the back garden. At the front is the open plan sitting room with fireplace, modern fitted kitchen and front sea view balconies looking out to the Gulf of Kalloni.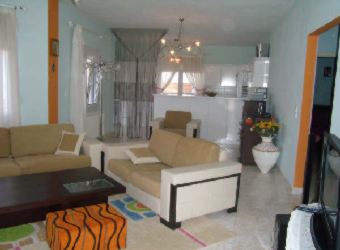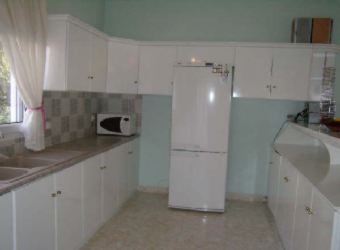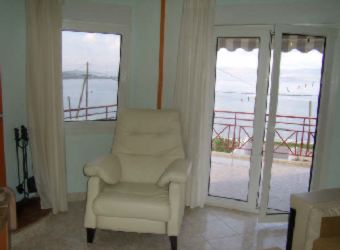 The ground floor is also 120 m2 in size and at the moment is used as storage room and garage. However it can be fitted out as two self contained and independent apartments fronting the front gardens at a cost of Approx 25.000 Euro. All utilities are connected.
The sale price includes a fitted dishwasher, all light fittings and curtain poles.
Price : 333,000 Euros Big Reduction to : 260,000 Euros Code LESVOS DB/3NYFGK
---
A Sea Side Business For Sale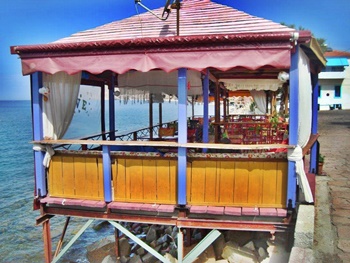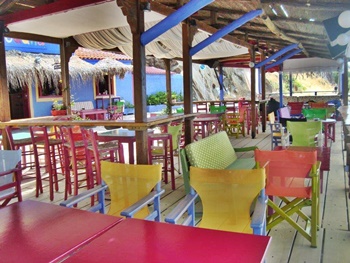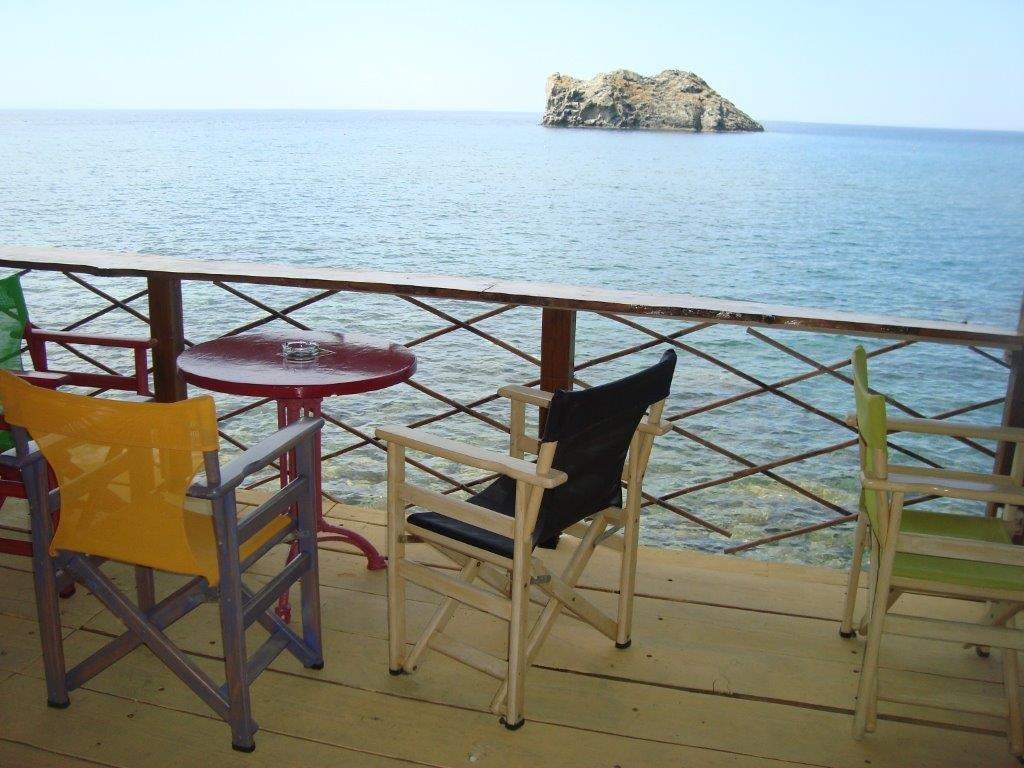 A stylish, colourful alternative business with a fantastic reputation and loyal customer base built up over many years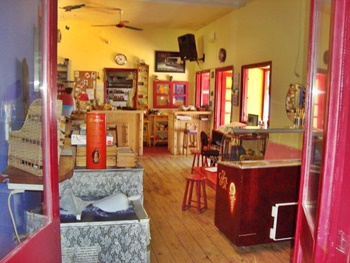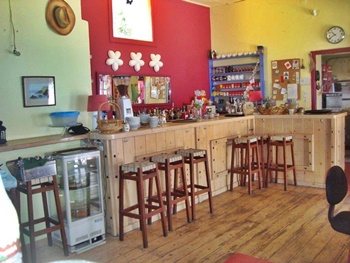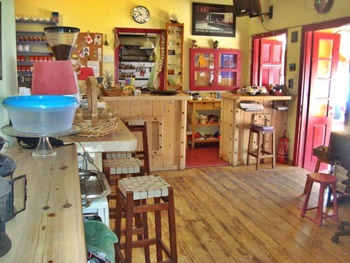 Fully operational and very well equipped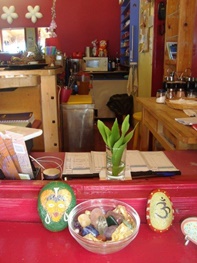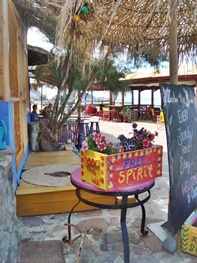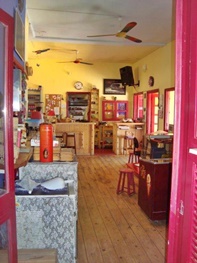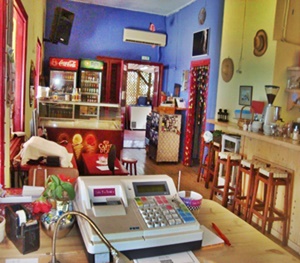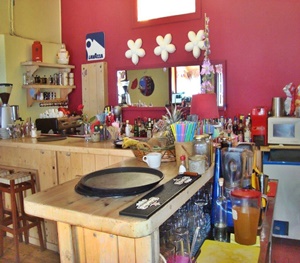 Zorba is a very special bar/cafe in a prime spot. Located at the end of Skala's famous strip this magical, enchanting bar oozes character and style. It sits on top of stilts as the Aegean Sea laps gently below, with a bar across the road.
The customer base is wide and varied reflecting the eclectic/alternative nature of Skala Eressos. The bar has strong links with the nearby Osho Afroz meditation centre. It also hosts a variety of events during the renowned International Eressos Women's Festival fortnight and has a loyal customer base from the significant women's community. Zorba is also a popular spot for Greeks, both tourists and locals alike.
For Full Details Ask Brian For the word document
E MAIL BRIAN
Price : 60,000 Euros This is the price of the business not the building Code LESVOS SEJS/SKE0055

---
Olive Grove With Planning Permission : Skala Vassilika ( Laptsi ) : Lesvos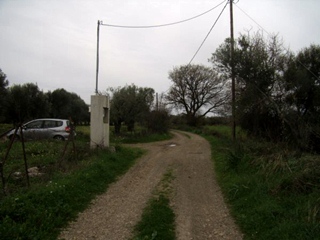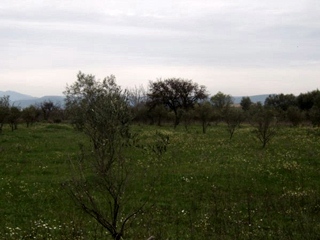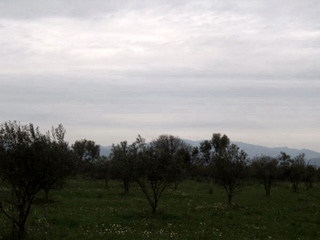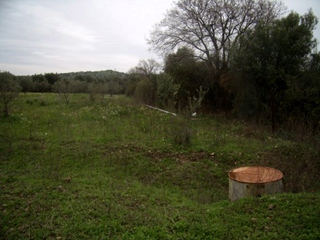 This corner property of 5716.95 square metres of young but producing olive grove, comes with a paid up planning permission for a two storey family villa with a total floor space of 283.2 square metres, and planning permission for a swimming pool of 5 X 12 metres.
The distance to the seafront ( Harbour & Beach ) is less than 700 metres walking distance away.
The property has a well with copious quantities of drinkable water as well as a new electricity installation. so all services are provided for on site.
The proposed villa will have full views of Kalloni Bay from the second level. It is also possible to be used not only as a Family Villa but a bijou guest house of distinction.
Price : 110,000 Euros New Price : 30,000 Euros Code LESVOS DB/PLOTVASS


---
Olive Grove With Planning Permission : Skala Vassilika : Lesvos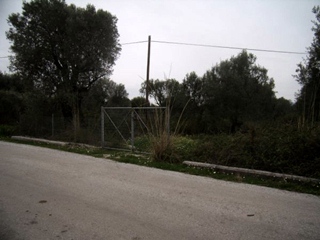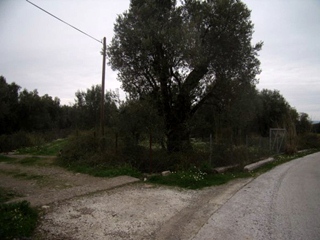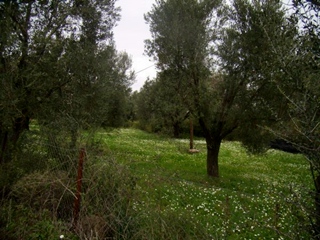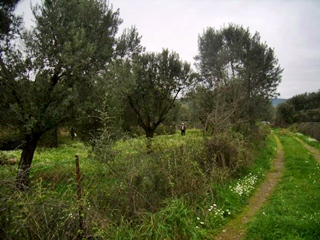 This corner 1538.48 m2 mature and producing olive grove is available at Skala Vassilika in a central location on the main road that joins the inland village of Vassilika and the seaside hamlet of Skala Vassilika. The buildings to be built in the future will have full views of the Kalloni Bay at the second level.
The surrounding properties are olive groves of a similar disposition. The distance to the seafront (harbour beach) is an easy walking distance of less than 1 km.
Planning permission is available with the olive grove which allows for a two storey/level Family Villa ( 59.90 m2 per level ) with basement ( total floor space inclusive of basement 179.70 m2 ) This can be extended up to 200 m2 of living space if required (excluding the basement) . It is also possible to add a swimming pool. The approved Plans for the Villa include: At Ground floor: Lounge, Dinning Room, Kitchen Diner, ascending stairs to the first floor & verandas At First floor: Two double bedrooms, family bathroom and veranda. It is possible to drill for water in the olive grove & the source of electricity is roughly 300 m away.
Price : 65,000 Euros Reduced to : 30,000 Euros Code LESVOS DB/PLOTBARTAKI


---
Hotel For Sale With Potential For Growth : Viglia Beach : Varia : Lesvos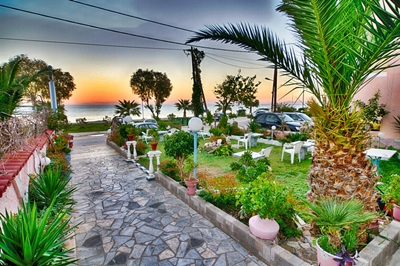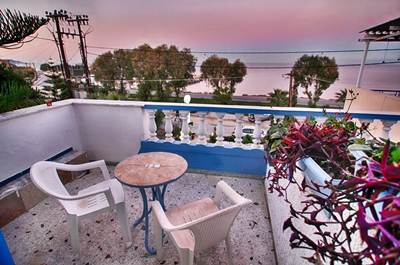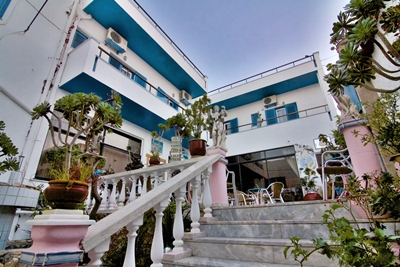 FOR SALE - 100% of both business and building. VIGLA BEACH HOTEL (EPE Company, Limited Liability) located on the beautiful island of Lesvos, Greece. This hotel was first built in 1987 and it has recently been fully renovated. It is situated in Varia, only 2.5 kilometres from the city and historic castle of Mytilini and also within close proximity to the airport. Crystal clear beaches, tavernas and bars are all nearby. It is also within walking distance of the popular Theophilos Museum or 'Teriade' as it is known, as well as the Aegean University main campus.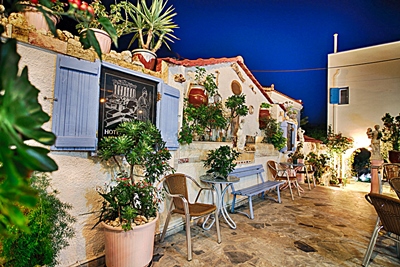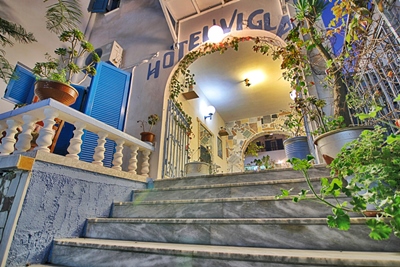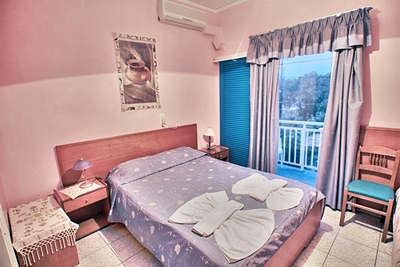 The hotel features 15 fully furnished rooms, a beautiful bar made of expensive oak wood, restaurant, and terrace. The hotel has an official B class status for its bar and restaurant and C class category for its rooms. The quality of its rooms is B + class. Each room has shower, telephone, central heating, toilet and balcony. Built on a seaside property on the main road to the city, port and airport of Mytilini, it has 540 square metres of building with 2 storeys. There is a 160 square metre marble paved outdoor area with garden, where guests can enjoy coffee, whilst admiring the view of the pier and sea. The whole property is a total of 700 square metres. The hotel has a beautiful roof garden, which overlooks the breathtaking stone pier of Vigla Varia.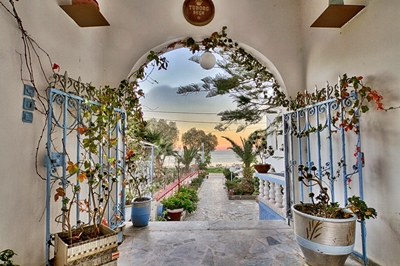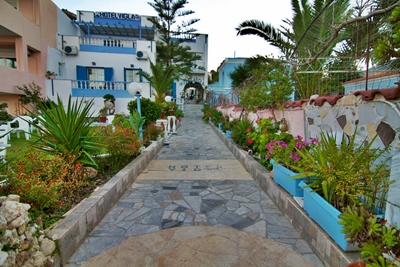 The hotel can operate all year round but has not been working lately and has an excellent clientele, with the potential of attracting more business in the future. Due to the hotel's proximity to the university, which has approx 3500 students, a lot of the hotel's current clientele are family and friends of students studying at the university. The hotel also has a large Turkish clientele and Mytilini is situated only 9km away from Turkey, with regular ferry connection between Mytilini and Ayvalik.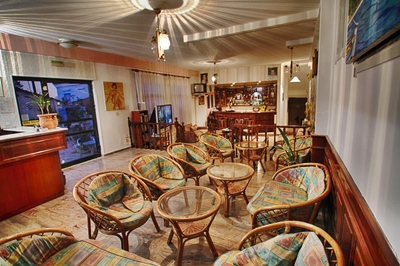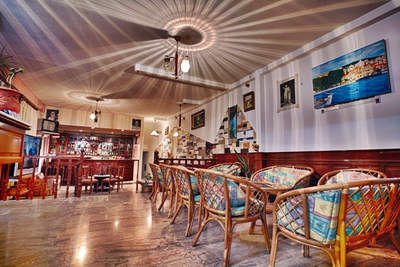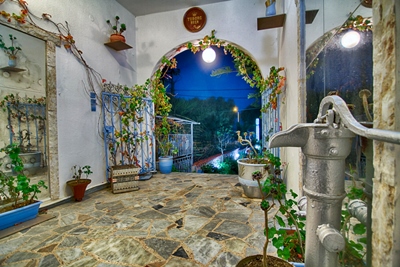 The number of Turkish tourists visiting the Greek islands has increased in the last two years on Kos, Samos, Chios and Lesvos in the Eastern Aegean in record numbers. In particular, the numb Beach Hotel is an ideal spot for Turkish tourists as they have shown a preference for staying in, or close to the city of Mytilini. Lesvos is the third largest Greek island located in the Aegean Sea. There are 40,000 residents in the capital Mytilini and 90,000 inhabitants on the island of Lesvos. Mytilini is a small and manageable city full of great restaurants, cafes, nightlife, museums, charming historical buildings, elegant traditional mansions, Orthodox churches, clean beaches, picturesque scenery, and warm and friendly locals. Full Business information will be made available to serious buyers on request.
This hotel is being sold only due to family reasons. A terrific investment opportunity, with plenty of potential for growth.

Price : 700,000 Euros : NOW FOR SALE 100% OF EVERYTHING AT HALF PRICE : YOURS FOR ONLY 350,000 EUROS
Code : LESVOS BUS/AM/010

---
Hotel For Sale : Nyfida : South Lesvos
What is Mythos? It is an unrepeatable investment / business opportunity – a small, holiday apartments hotel (inclusive of fixtures & fittings), with two huge bars in 4000 sq.m. prime land with panoramic views into the Gulf of Kalloni, just a stone's throw away from the picturesque sandy beach of NYFIDA – SOUTH LESVOS The periphery of the site is planted with pomegranate and vine trees providing shade to the spacious parking area. In front of the building there are palm trees and rose gardens.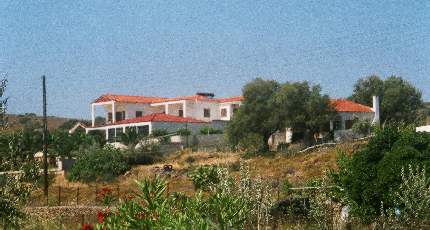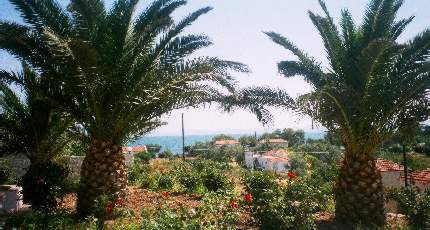 At the back there is a mature orchard and vegetable garden as well as enough space for a sizeable pool and children's playground. The building is surrounded with verandas and balconies and is equipped with central heating, solar panels, A/C, TVs, ornate light fittings and tiled bathrooms with full size tubs. There are ornate plaster covings, wood fittings made from Oregon wood, and the floors throughout the building are laid with expensive karnazeiko marble.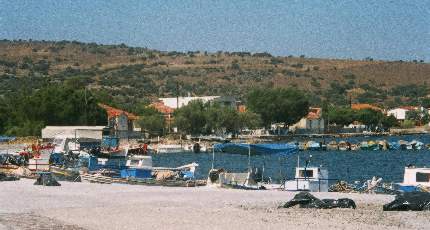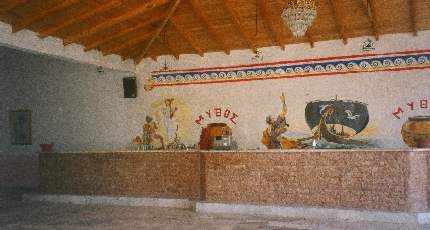 At the first floor (accessed from the back) there is : A spacious family apartment with kitchen dinner, huge lounge, three double bedrooms and four bathrooms. It can be easily converted to smaller living units. Two spacious rooms (accommodating 3 persons each) with full size en suite facilities.
At ground floor (accessed from the back) there is : One, studio for 2 persons, kitchen and full size bathroom, Two studios for 3 persons, cooking facilities and full size bathrooms, Three single staff rooms with WC & Shower facilities. : One storeroom at ground floor (accessed from the front via a majestic staircase) there is : Reception, Two huge bars, Long galley kitchen, and Customer hospitality areas.
Price : 850,000 Euros Reduced to 480,000 Euros Code LESVOS DB / BUSMYTHOSNY

---
A Completely Renovated Two Bedroom House By The Sea : Tavari : Lesvos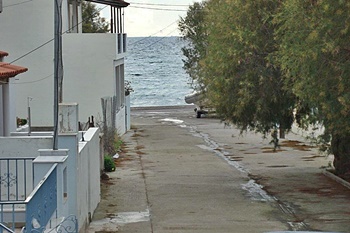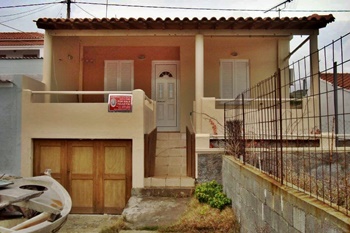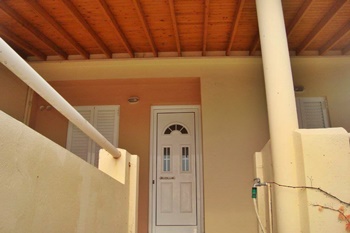 A lovely SEA VIEW new build property situated along a small lane at the Tavari village is for sale.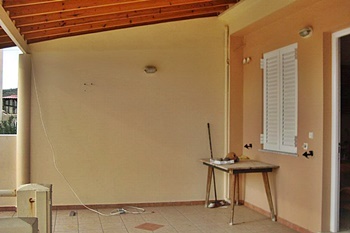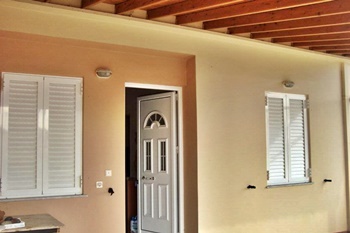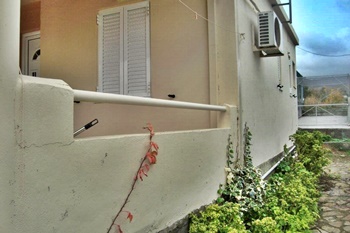 Tucked behind a gated entrance there is a sense of privacy with present day standards, the property is in good condition and ready for immediate occupation.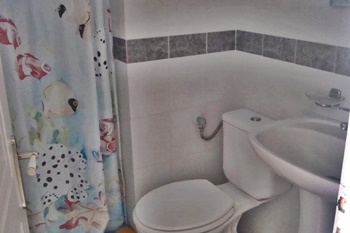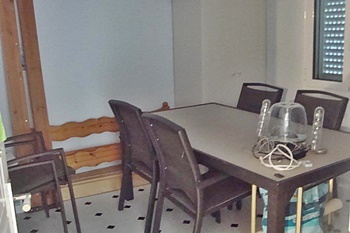 There is a shaded veranda to the front of the house with undisturbed sea view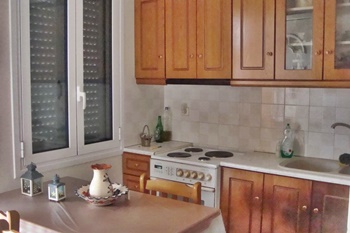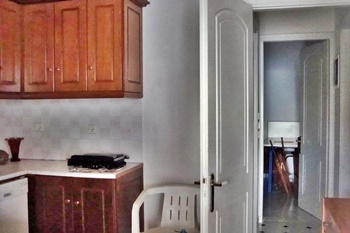 The house comprises : A fully fitted kitchen integrated with appliances to include cooker with integral hob, dishwasher and sink : Two good size bedrooms : Hall : Bathroom : Separate dinning area : 200 Metres from the seaside. Keep a boat ! : Accessible with car : Air Conditioning : Fridge : Tiled floors : Bars / Restaurants : Bike Paths : Fishing Harbour : Mini Market : Walking Trails.
Price : 75,000 Euros Code LESVOS SEJS/TAV/004

---
A Two Bedroom Central Village House : Andissa : Lesvos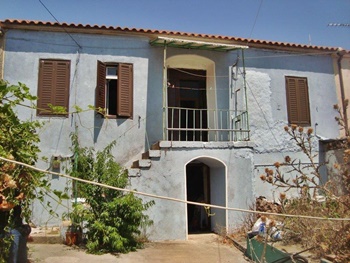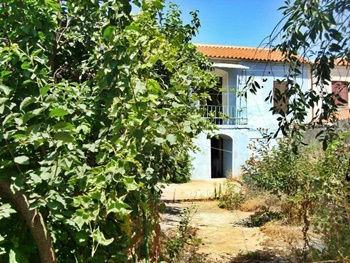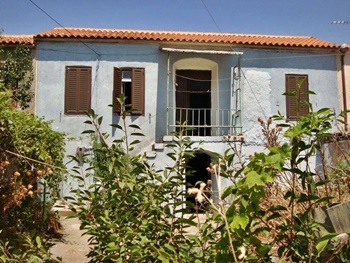 This stone house was recently completely re-roofed, and is located in Andissa village close to the main square.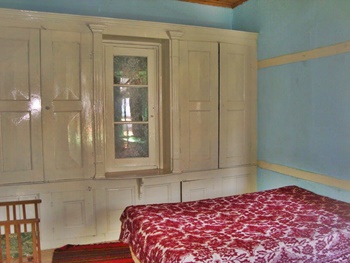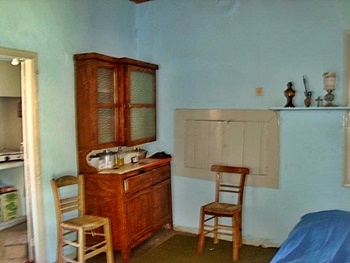 It is easily accessible by car and parking is available right to the front door.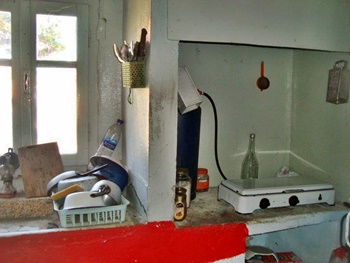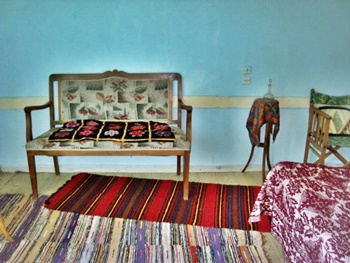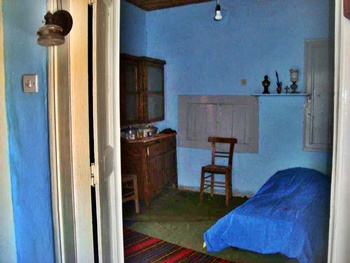 Set on a good size property the house has new aluminium shutters. The external staircase lead to two good size bedrooms, kitchen and bathroom. There is also a store room beneath. This house has lovely views of the village and is a decent property awaiting some one with the right inspiration to transform it from an aging house to a modern home.
Features : Accessible with car : Garden : Telephone : 2 Bedrooms : Kitchen : All services connected : Bars /Restaurants : In the Central Square ( Plateia ) : Doctors Office : Health Centre : Pharmacy : Public School : Public Transport.
Price : 70,000 Euros Code LESVOS SEJS/AND/008

---
A Brand New Home By The Sea : Sigri : Lesvos West Coast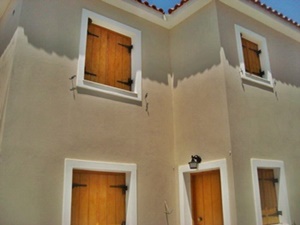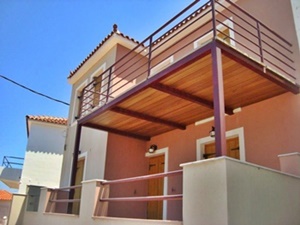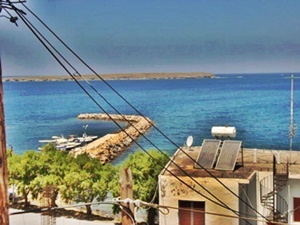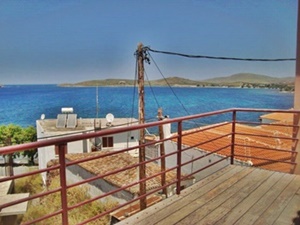 This gorgeous brand new home is located in the picturesque village of Sigri on the West coast of Lesvos.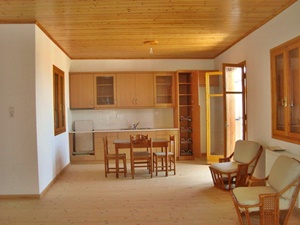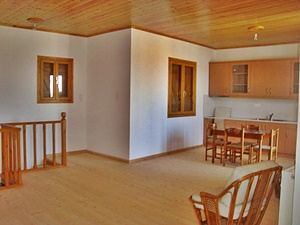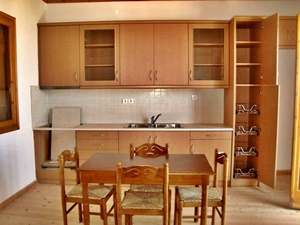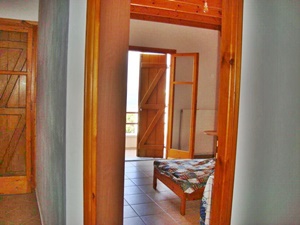 A lovely full views of Sigri and the sea are provided from the large balconies.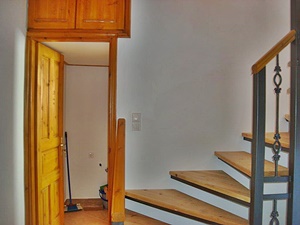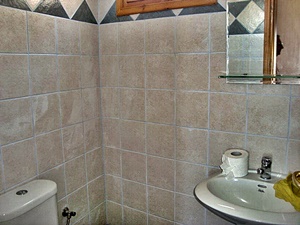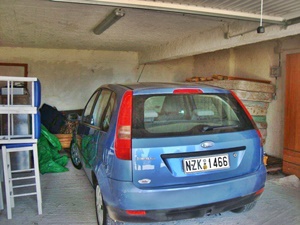 The house is modern with all the creature comforts that you like and this three storey house will leave you impressed. On the ground floor is where you will find a large garage and the central heating boiler. The first storey also has a separate access from the main road. A large hall leads to the two painted bedrooms which each have built in wardrobes and a tastefully outfitted bathroom. Wooden stairs again lead to the third storey where you will find a handmade wooden kitchen, and a lounge with dinning area.
Features : 200 mts from the seaside : Accessible with car : Balcony : Private Parking : Sea View : Bars / Restaurants : Central Square (Plateia) : Doctors Office : Fishing Harbour : Mini Market : Playground / Park : Public School : Public Transport : Walking trails.
Overall a large modern home, tastefully finished with amazing views. A home that you will fall in love with at first sight!
Price : 180,000 Euros Code LESVOS SEJS/SIG/0017

---
A Brand New Home By The Sea : Skala Eressos West Coast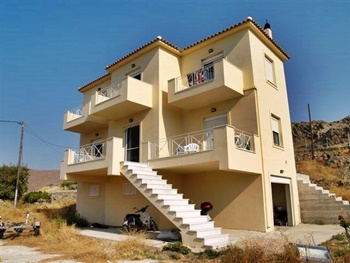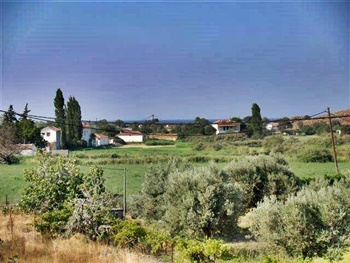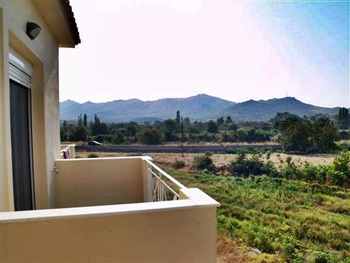 This new 3 story building is located on a large property near Skala Eressos in the picturesque area known locally as Hliara and is an ideal summer home or permanent residence. This is a five minute drive or 15 minute walk from Skala Eressos centre.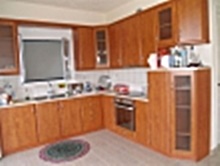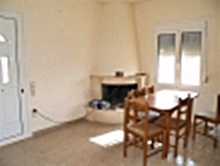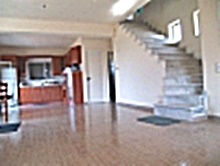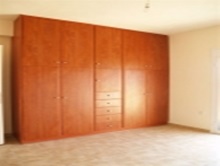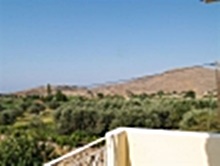 The building consists of a large garage with room for two cars on the ground floor and access is also available from inside the actual home. Entrance into the home is then either from the garage or up a short flight of steps to the first level. Here you will find a spacious combine living and dining area and kitchen decorated in shades of cream, brown and white. The kitchen has dark timber cabinets and two balconies for you to sit outside to enjoy your breakfast with beautiful views of the sea and surrounding countryside. A modern fire place is in one corner of the room while a white marble stair case leads upstairs which is well let by four little square windows.
A small store room and bathroom are located next to kitchen. A door closes off the flight of stairs which lead down to the garage while another door leads to a large patio and outside. The upper story has three good size bedrooms and a large blue, grey and white tiled bathroom. Each of the bedrooms have built in wardrobes and aluminium sliding doors leading to private balconies with Fantastic views of the surrounding country side and sea.
Features : 500 mts from the seaside : Accessible with car : Balcony : Private Parking : Garage : Fruit Trees : Sea View : Bars / Restaurants : Central Square (Plateia) : Doctors Office : Fishing Harbour : Mini Market : Playground / Park : Public School : Public Transport : Walking trails.
Price : 250,000 Euros Code LESVOS SEJS/SKE/0016

---
TO

HOME PAGE LESVOS

PAGE 2. TO

CHIOS. TO

SAMOS.
E MAIL BRIAN