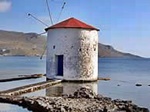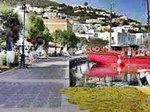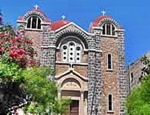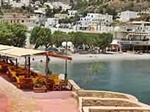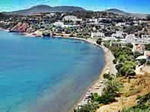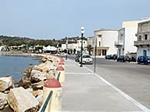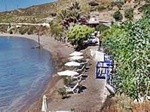 ---
Island of Leros : Page One
For Patmos
Here : For Symi
Here :
---
Leros is now added to our property list. It is in the Dodecanese group of Islands just North of Kalymnos Kos and Symi. Leros is a beautiful Island with many good sandy beaches and good tavernas and is away from the usual tourist Islands. We have old traditional houses or breathtaking view new properties or beautiful plots on which we can build you new houses to your requirements. Just ask Brian what you want.
Leros is not that difficult to get to, by plane or ferry from various other ports on the mainland or other Islands.
Well visited by cruising yachts, it is a nice place to anchor off for a swim or go ashore for a nice meal.

To View the properties. Scroll down to the Bottom of each Page.


---
A Traditional Stone House For Sale : Drymonas : Leros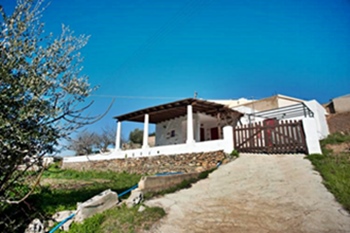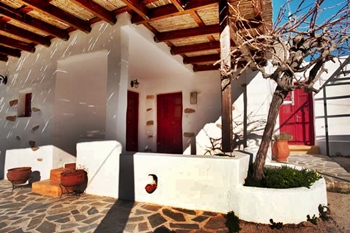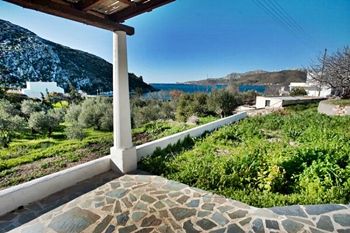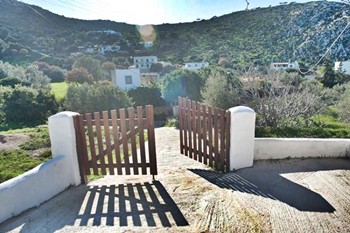 This is a traditional stone house with lovely sea views, recently renovated in the area of Drymonas. It is 66 square metres in area and easily accessible by the municipal road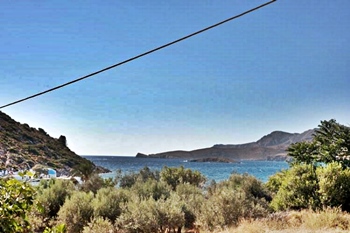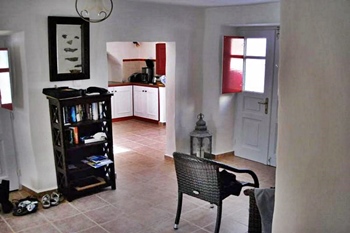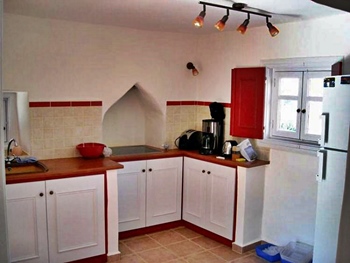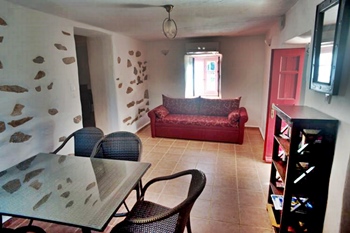 This charming stone house consists of a bedroom, a kitchen, a living room, a bathroom and a veranda with pergola. It also features a garden and a parking space. It has electricity and municipal water supply and has the possibility of expansion if desired. It is located in a quiet rural part of the island only a few minutes walk from the sea
Price : 155,000 Euros Reduced To 120,000 Euros Code LEROS LT/HRE/469
---
A House Under Construction With An Amazing View : Alinda : Leros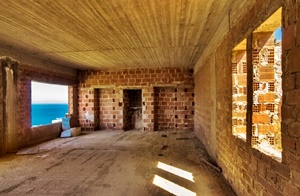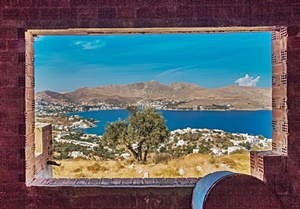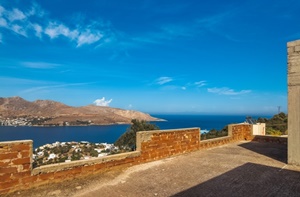 This is a new duplex development under construction with a surface built area of 200 mē and set in an amphitheatric plot of land of 2800 square metres.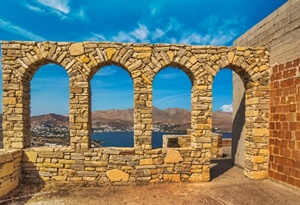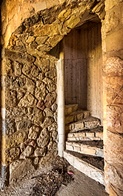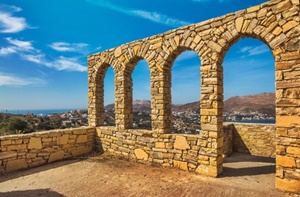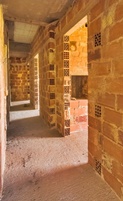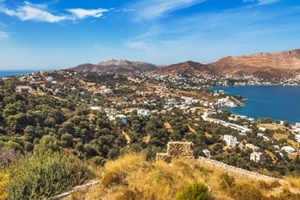 It is easily accessible from the municipal road and has a breathtaking view over the Alinda bay.
Price : 260,000 Euros Code LEROS LT/HRE/201
---
A Recently Renovated House Located In : Christos (Platanos) : Leros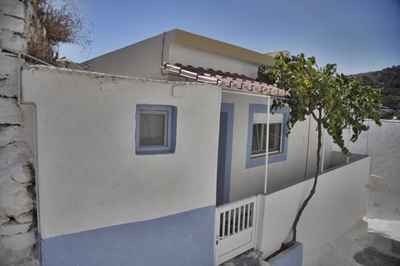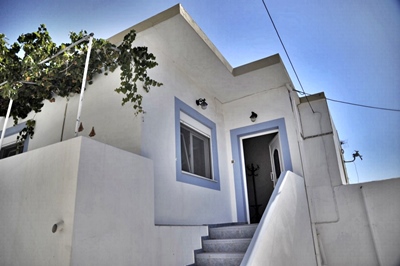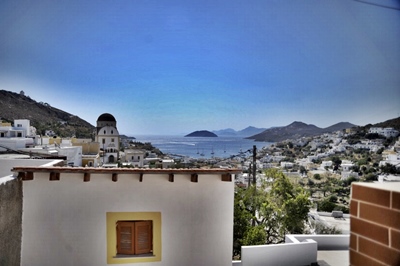 This recently renovated house in the traditional area of Christos is 82 square metres in area.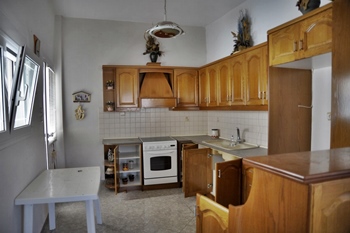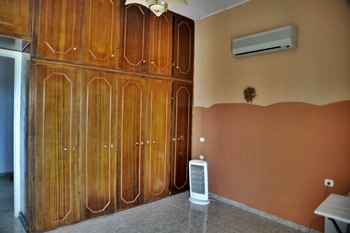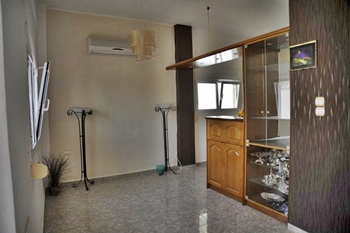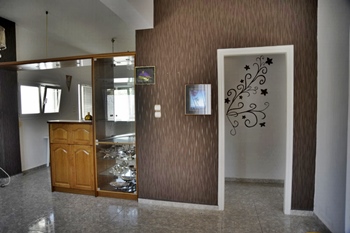 The house features two bedrooms, one big fully fitted kitchen, a living room, a bathroom, a storage room and two verandas. It has an amazing view over the Pandeli bay and is at a walking distance from the Platanos area bringing it close to shops, cafes, super markets, pharmacy Etc.
Price : 100,000 Euros ONO. Code LEROS LT/HRE/246
---
A Plot With Fantastic View For Sale : Ag Marina : Leros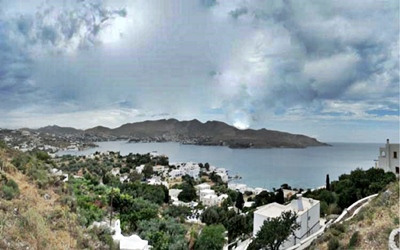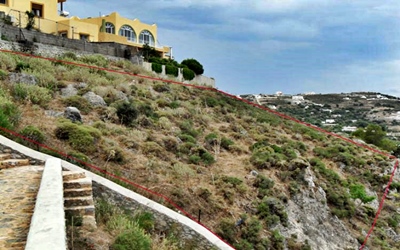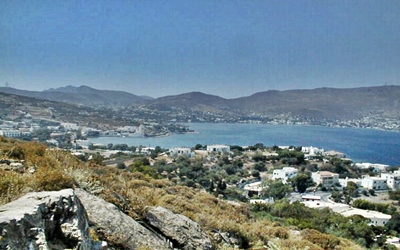 A Piece of land covering an area of 1700 square metres is for sale with breathtaking view over Ag Marina and Alina bay.
Price : 70,000 Euros Code LEROS LT/HRE/132
---
A House For Sale With A Great View Of The Bay : Gourna : Leros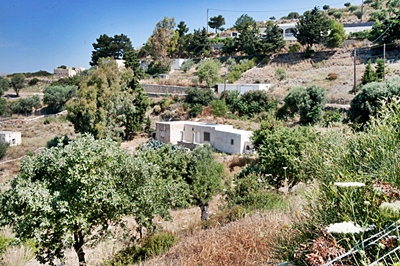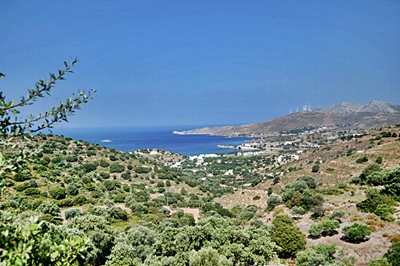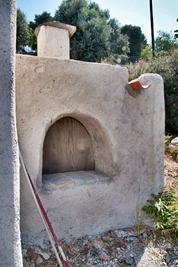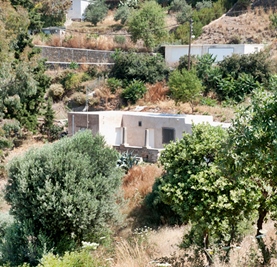 A Traditional stone residence located above the Gourna bay within a 4030 sq.m. plot. With a beautiful view over the Gourna bay and the open sea this property has many possibilities. The house is 74 sq.m. but it has the possibility of expansion up to 120 sq.m., giving a total of 200 sq.m. of built area. The plot is full of trees and it also has a well. The house needs some work but the main structure has been recently renovated. It consists of three rooms, a traditional oven, a water tank and a veranda.
Price : 190,000 Euros Reduced To 160,000 Euros Code LEROS LT/490
---
A Plot Located On The Beach : Gourna : Leros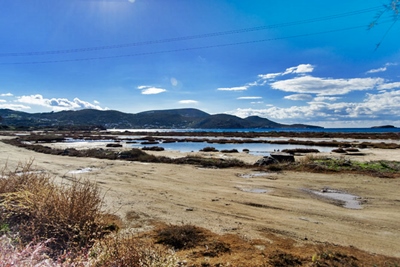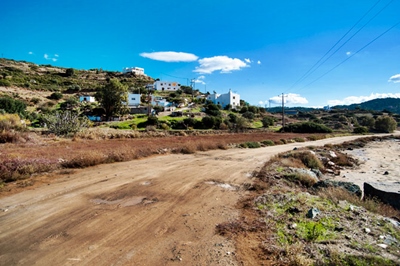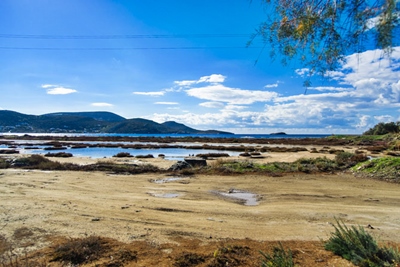 Located on the beach this plot offers an amazing sea view on One of the best locations on the island! Developable plot of land, within urban plan. It covers a surface of 2488 mē and is Next to the sea. Easily accessible through the municipal road in a very quiet and green area.
Price : 60,000 Euros Code LEROSPLOT LT/480
---
A Charming Traditional Stone Town House For Sale : Platanos : Leros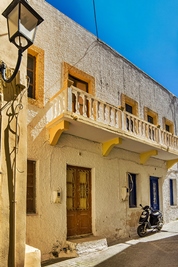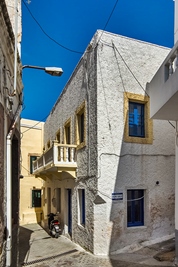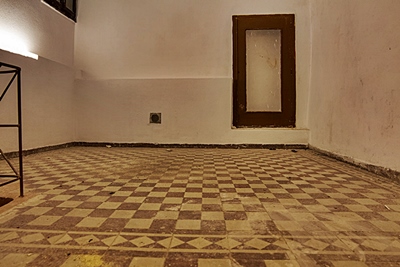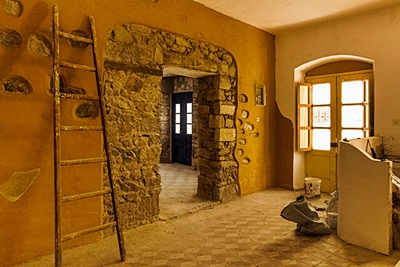 Traditional two floor house positioned in the centre of Platanos, on the little road going from Platanos to Agia Marina.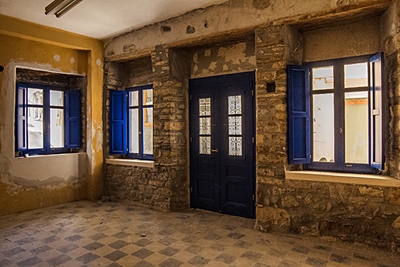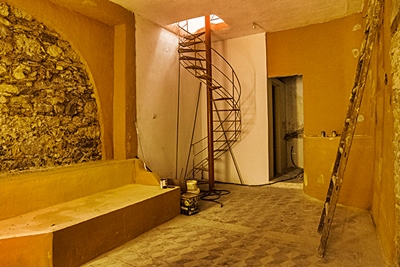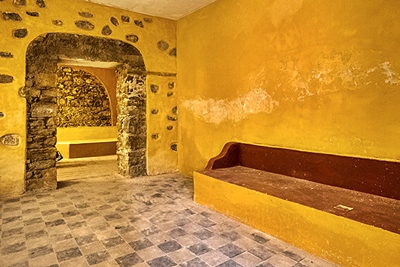 This property has kept some of its most beautiful original features, such as the pavements. It is separated into two properties that can either be united into one or kept as it is and use one part as A business opportunity (rental, shop, bar/cafe, etc.).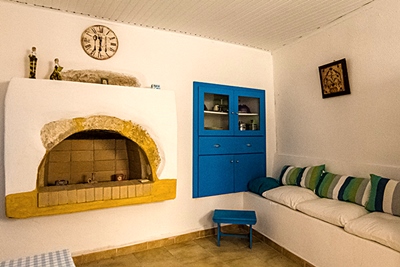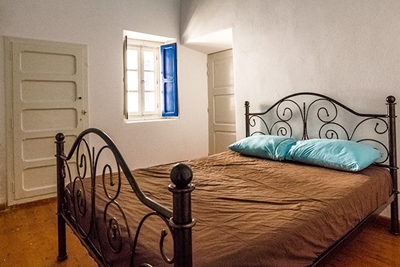 On one side, the house consists of the ground floor (which used to be a business) and part of the first floor with two rooms. On the other side there is a kitchen on the ground floor and a living room and a bedroom on the first floor. It is very easily accessible as it is located just a few meters from the picturesque square of Platanos. It has electricity and water supply and it is in very good condition with only minor work needed. The area is quiet with all sorts of amenities nearby, such as super market, shops, cafes, pharmacy etc.

Price : 160,000 Euros Code LEROS LT/500
---
A Plot With Exquisite View For Sale : Alinda : Leros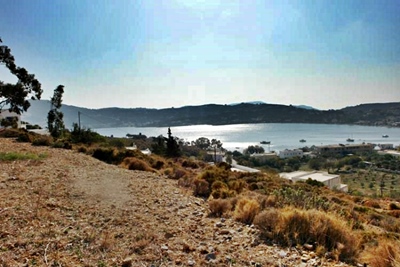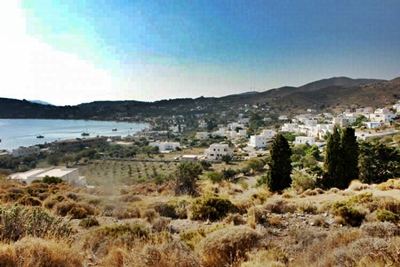 This piece of land is a build able and developable plot of land of 2.357 square metres in the Alinda area.
The plot has an exquisite view of the Alinda bay and the nearby villages because of its privileged position. In accordance with building regulations for this area, you may build up to 400 square metres, and therefore the plot has great potential for up to three terrace houses of 133 sq mts, two to let for example or a beautiful private villa.
Price : 120,000 Euros Code LEROS LT/HRE/352
---
A Plot For Sale With Views Over Alinda Bay : Kamaraki : Leros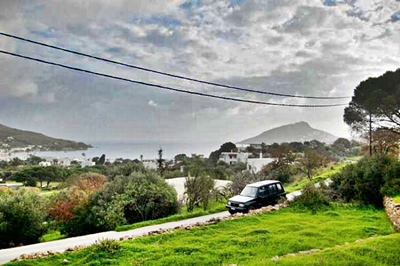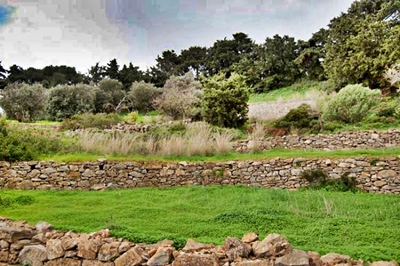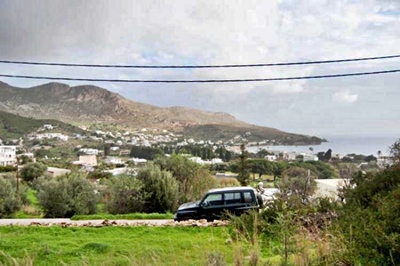 Situated above the Alinda bay in the settlement of Kamaraki this plot of 1037 mē has a breathtaking view of Alinda bay, the castle and the open sea. It is buildable according to the areas regulations and you can build up to approximately 400 mē. Easily accessible from the municipal road and with electricity within the plot.
Price : 150,000 Euros Reduced To 110,000 Euros Code LEROS LT/HRE/450
---
A Super Renovation Project On A Traditional House : Christos : Leros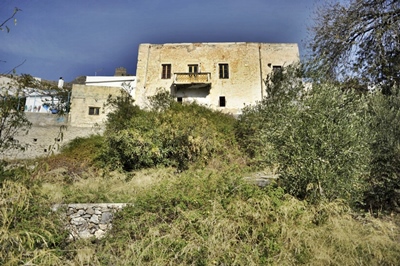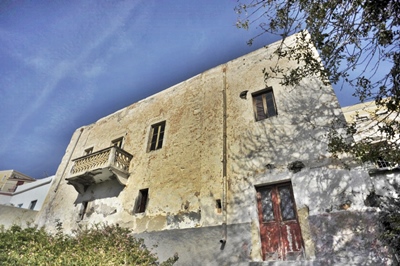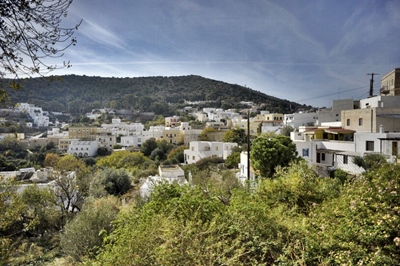 Located only a short walk from Pandeli Beach and the historical centre of Platinos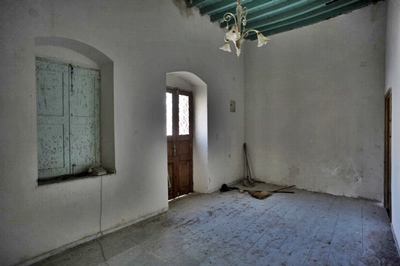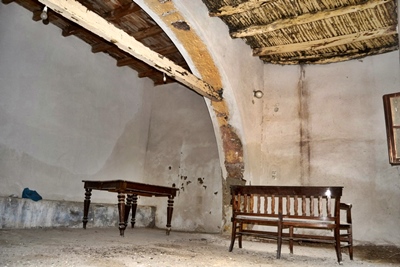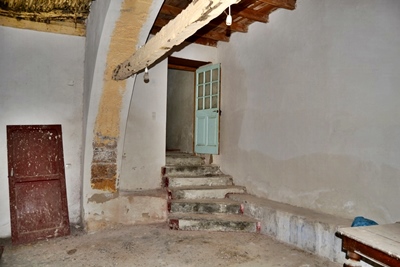 An old traditional stone residence in the area of Christos, set within a 970 mē plot of land. The built area is 214 Sq mts and the plot size is 970 Sq mts.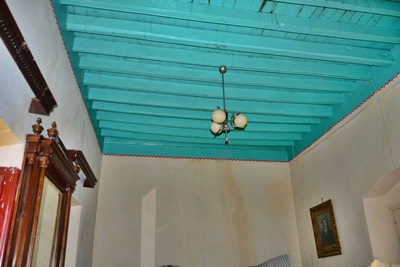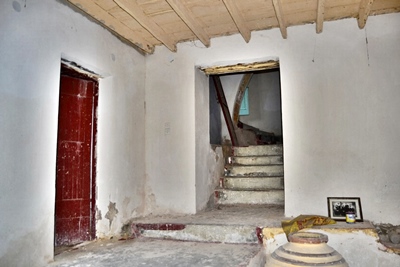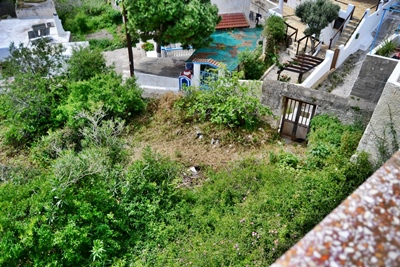 The house consists of 2 bedrooms, a kitchen, a bathroom, a dining room and a spacious garden. It is located only a short walk from the Pandeli beach and the historical centre of Platanos. There is some work to be done which can be achieved by a competent DIY man, this house definitely deserves your attention as an excellent renovation project. When finished there would be considerable added value.
Price : 190,000 Euros Reduced To 160,000 Euros Code LEROS LT/HRE/285 SOLD
---
Back To

Home Page Forward To

Leros 2 Back To

Leros 1 Back To

Kos E Mail
Brian