---
Greek Mainland : South Western Peleponnese : Page 1
Messinia : Kalamata : Petalidi : Episkopi : Kalamaki : Pylos : Chrani & Koronis
Page 2
Here

Tui has daily flights From U.K. Airports to Kalamata

Scroll down to view properties

---
The Peloponnese
In the South Western part of the Peloponnesus around the Gulf of Methinia Brians Greek Property has Web Partners with offices in the area to help you find your dream property.
Koroni is on a small cape to the southern end of the coast road from Kalamata. There are plenty of different sorts of property here to chose from. Hire cars are available by clicking the Economy Hire Car Logo on my front page. Here there are also some very nice plots to choose from with lovely sea views. We can build you a house. No problem.
---
A Fantastic Opportunity : Building Plot For Sale With Planning Permission : Horokopio : Koroni : Peloponnese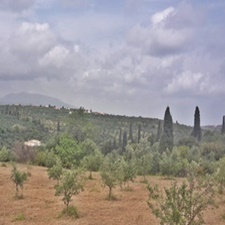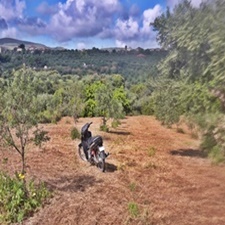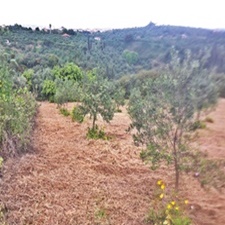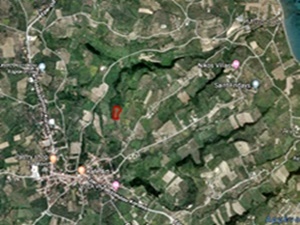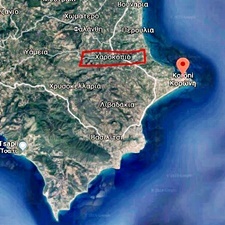 The owners of this project cannot continue through changed circumstances. Everything is for sale. Plot : Permissions : Drawings.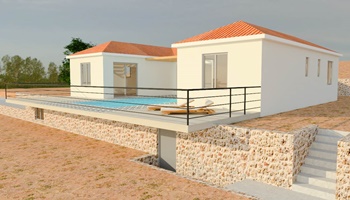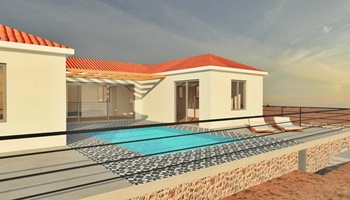 This is a 4,000 square metre building plot situated near the lovely village of Horokopio. Horokopio is close to the lovely seaside village of Koroni. The plot has planning permission included in the price for a house of 132 sq mts. There is easy access from the main road and it is only A 1/2 mile walk to the village, and approximately 1.5 Klms to the sea side.
Price : 65,000 Euros Or Near Offer For the plot, planning permission, and drawings ! Code : KORONI LJOB/010 Take over this project for 65.000 Euros
---
A 2 Bedroom House For Sale : 1/2 Hour From Kalamata Airport : Episkopi : Messini : Peloponesse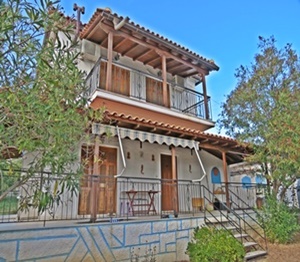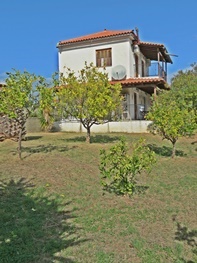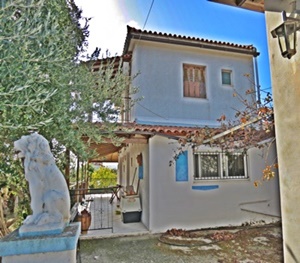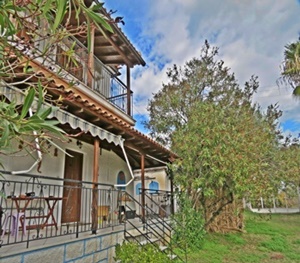 This is a two floor house with a separate garage. It is fully insulated and is to be sold with all furniture and a new fully fitted kitchen.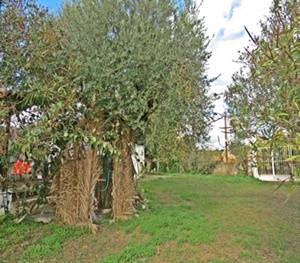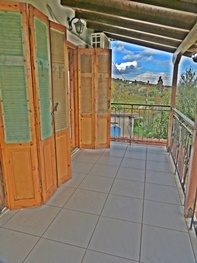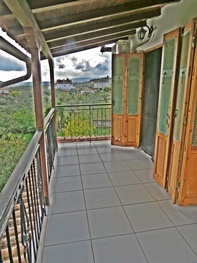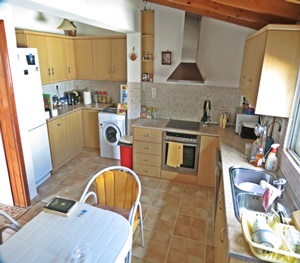 The new kitchen has a fully fitted cooker, fridge freezer and a box freezer, a dishwasher, a microwave, cutlery, glasses and crockery.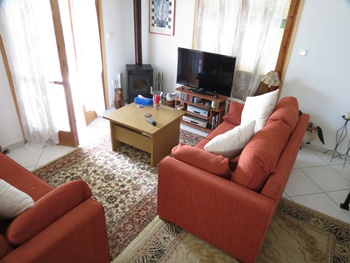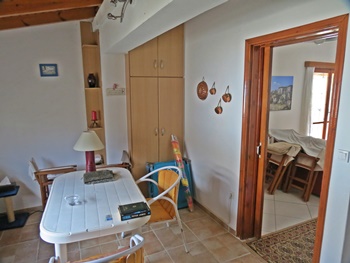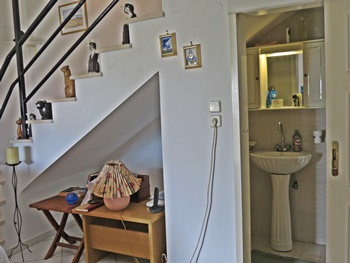 There is a wood burning stove in the living room with pipe that goes up and warms the bedrooms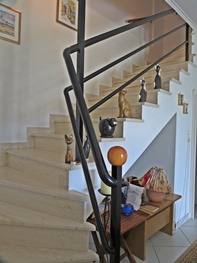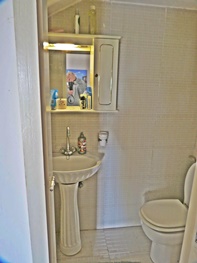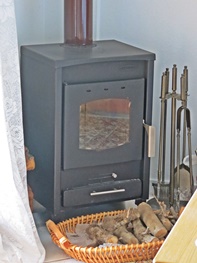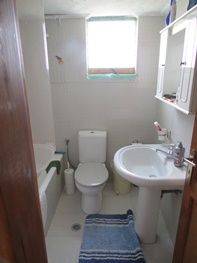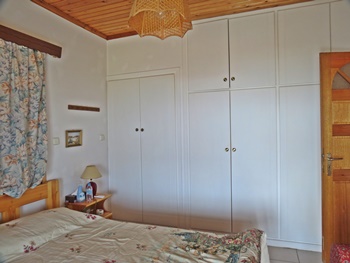 The main bedroom has a walk in wardrobe, and there is lots of wardrobe space in both bedrooms. In the living room a couch opens up to a double bed.
The house has verandas up and down. The house sits in a quiet area and the shops are 10 minutes away with 5 to 7 minutes walk to the beach. It is situated between Chani and Ag Andreas with tavernas and coffee shops. There is a landline telephone connection with Wi Fi.
Kalamata Airport is a 1/2 hours drive away.
Price : 17O,000 Euros Code : MESSINIA MJP/010
---
A Fantastic Villa For Sale Close To Kalamata : Kalamata : Peleponnese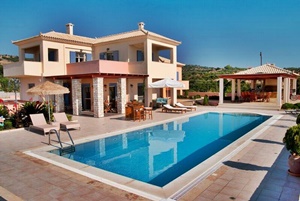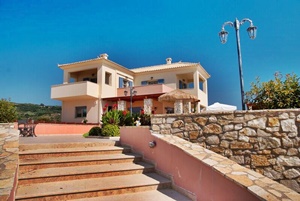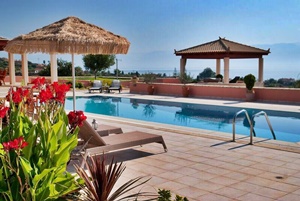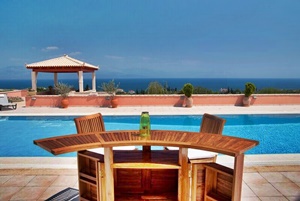 The villa is situated in a piece of land of 9.000 sq.m on the top of a small hill with penthouse sea view (500 meters sea distance) ,26 km west of the nice town of Kalamata on the road Kalamata-Koroni and Can be reached within 25 minutes from Kalamata airport or 2,5 hours drive from Athens.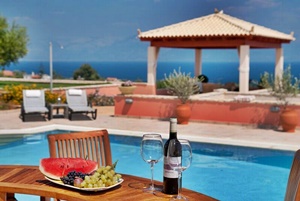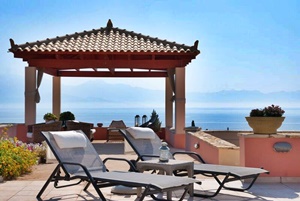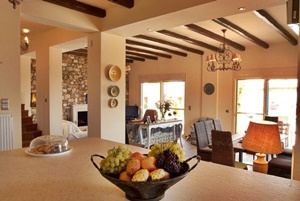 The villa is a traditional Messenian architecture building with natural colours and a very big courtyard with a swimming pool of 70 sq.m (5mx14m) and many flowers and trees and a big BBQ layout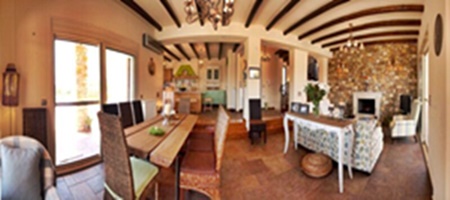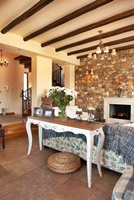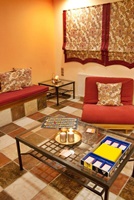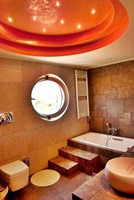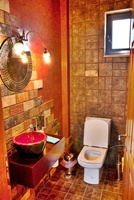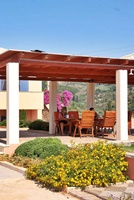 On the ground floor there is a play room with TV and games equipment a semi-floor with 2 guests furnished bedrooms with a nice coloured bathroom and a unique designed W.C.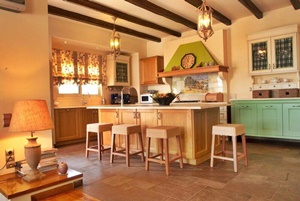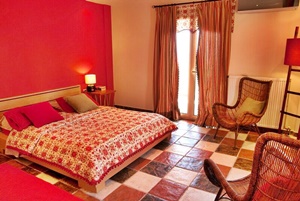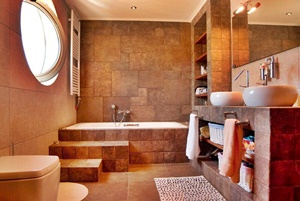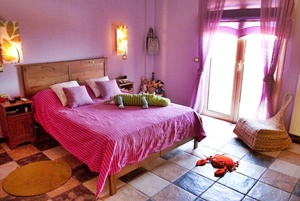 There is a swimming pool at courtyard level and the living room with comfortable sofa, TV, the dining room with a big monastery table and the traditional Italian furniture kitchen, as well as the fire place. On the Middle level there are 2 furnished bedrooms with a nice coloured bathroom and private verandas. Up a level is the master red furnished bedroom with a private sea view veranda with a big natural designed bathrooms as well as the office space with telephone wireless internet access, fax, copy machine, scanner as well as a fireplace. It is recommended for summer and winter home. There is central heating and inverter air conditioning.
Price : 850,000 Euros Code : MESSINIA DSMP / 1005 - 288

---
For Sale In Asini Koroni A Two Level House : Asini : Koroni : Peloponnese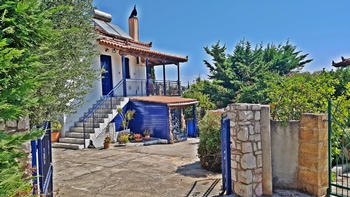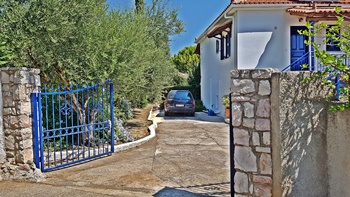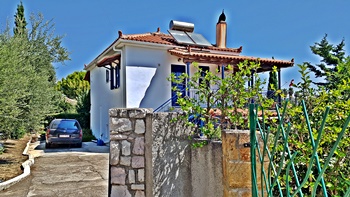 This is a house on two levels with two separate residences, one up and one down.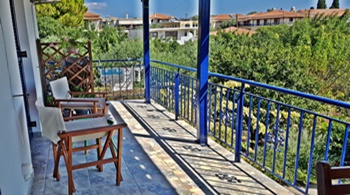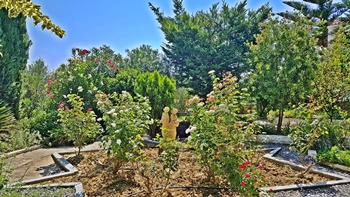 The house is built on a plot of 505 sq mts with a view of the Mani and Koroni near the beach of Memi.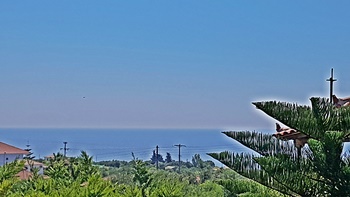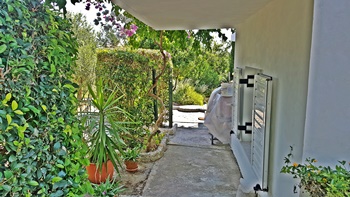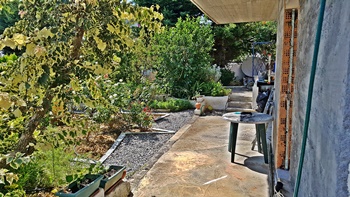 Each house consists of two bedrooms, a kitchen, living room and bathroom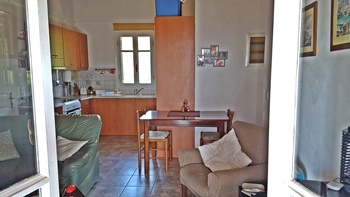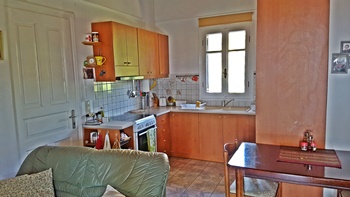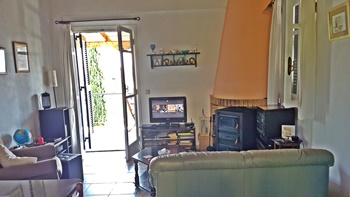 The house has lovely mature gardens with many plants and shrubs, and has parking for two cars. All services are connected.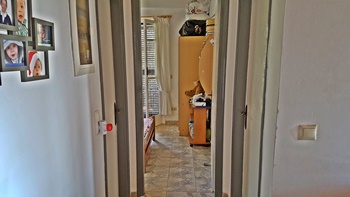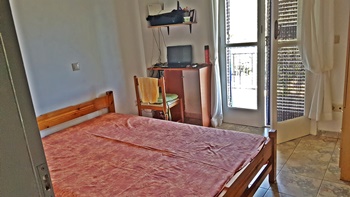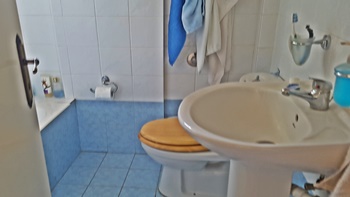 The house is to be sold furnished and is up to date with the new planning laws. The ground floor is only partially completed, and needs some work.
Price : 138,000 Euros Negotiable Code : ASINIKORONI PLRL/010 NEW
---
A Small Farm Plot With Old House For Sale : Kompous : Peloponnese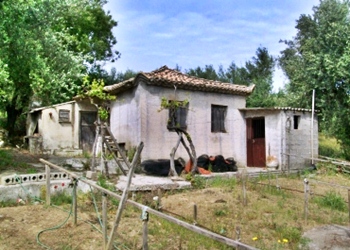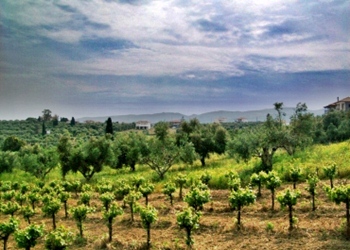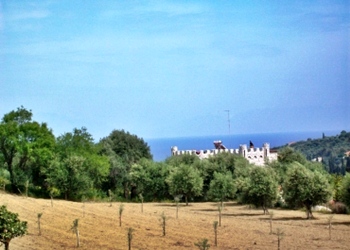 For sale in Kompous Messinias a plot of 5322sqm with an old house on it of 70sqm approx. Within the plot there are 70 small trees and grape vines. The plot building allowance is approximately 215 sqm. The land is located in a quiet area near Charakopoio and just 4kms from Koroni. In the plot there is a water supply, also power and phone supply is just opposite. There is easy access from the main road and it is only 2 km from Kompous beach. .
Price : 100,000 Euros REDUCED TO 80,000 Euros Code : KOMPOUS DS / 313
---
A House 100 metres From The Beach : Episkopi Village : Peloponnese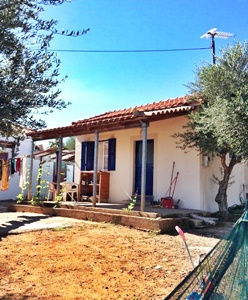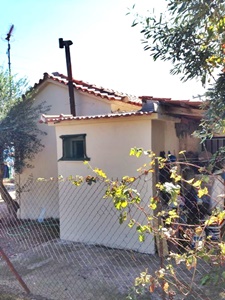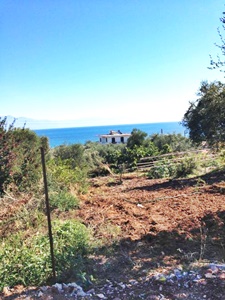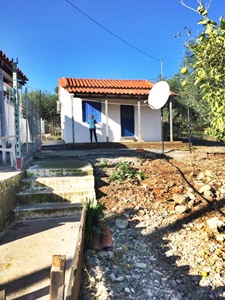 This house is situated only 100 metres from the beach and is 50 square metres in area.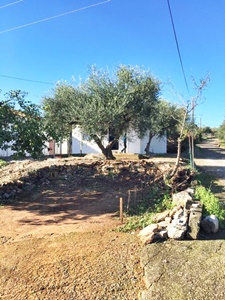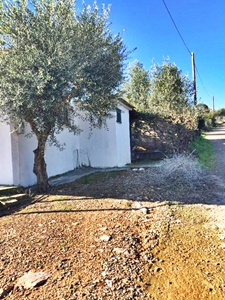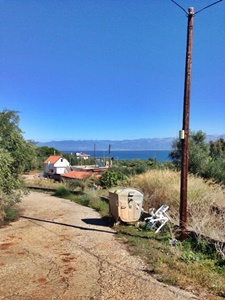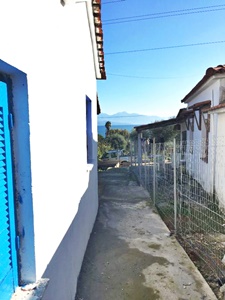 It is just 30 minutes from Kalamata airport and in a 500 square metre plot with trees.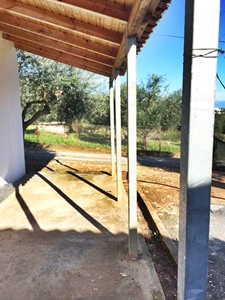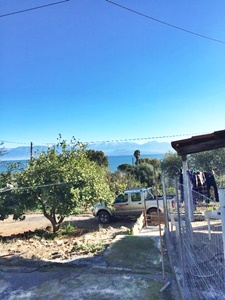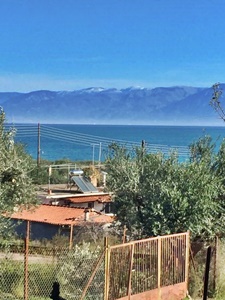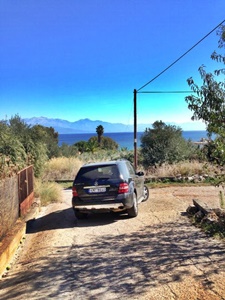 The house has 2 bedrooms and is in need of very small renovation.
Price : 55,000 Euros Negotiable Code : MESSINIA DSMP/1001-254
---
Fabulous Building Plot With Permission For Two Houses : Cape Akritas : N. Messenia : Koroni : Peloponnese
For sale at Cape Akritas, N. Messenia Koroni Vasilitsi : 13 acres with a

building permit for two houses, and sea views to die for

.

The distance from Koroni is 15km and 65km from Kalamata airport. They are close to a power supply and water

Price : 455,000 Euros Reduced To 360,000 Euros Code : KORONI DS / 231001/411
---
A New Detached Stone House For Sale Peroulia - Kombi : Messinia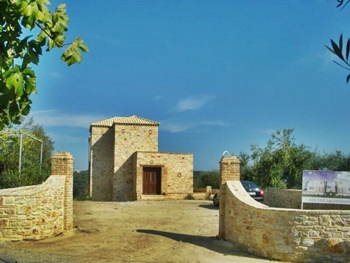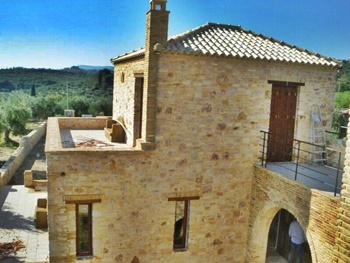 Detached stone house of 152 sq.m. total (basement, ground floor and first floor) on a plot of 450sq.m.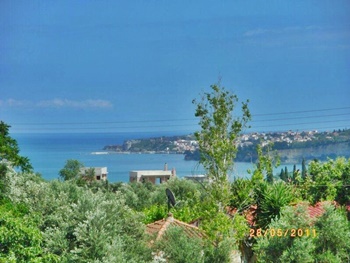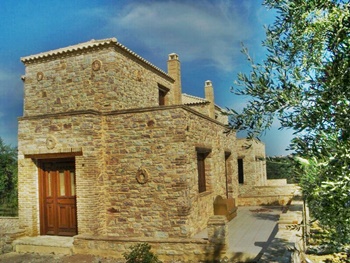 It is 700 meters. from the beautiful beach 'Peroulia' and has fantastic views over the Messinian Gulf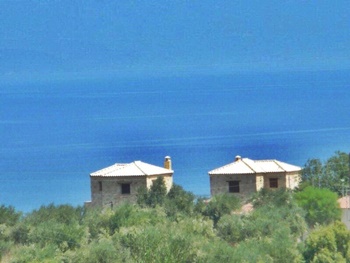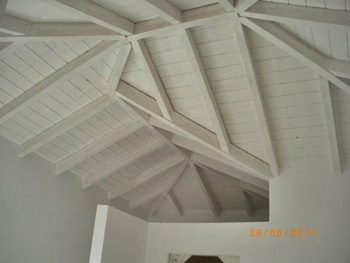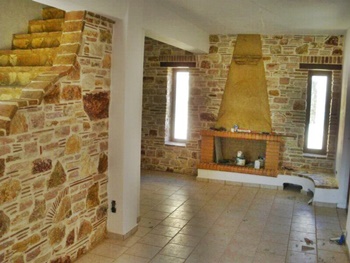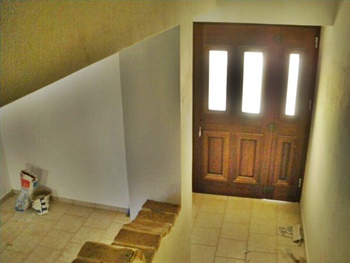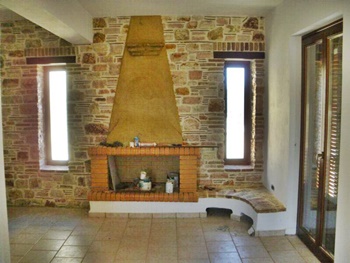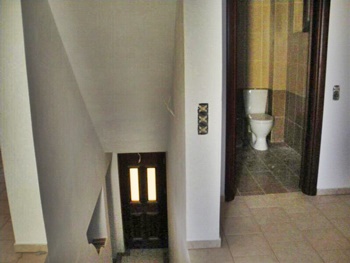 The price is for the finished house with landscaping extra.
Price : 230,000 Euros Code : MESSINIA DSMP/1001-24

---
There Are A Large Selection Of Building Plots In The Area, Most Have Olive Trees As Well As Magnificent Sea And Mountain Views
There are plots near to Koroni only 50 metres from the beach, as well as plots near to the sea and all along this coast. Plots are also available in and near to local villages.
You can choose your new building plot by viewing with our local Web partner : To visit and view just E Mail Brian.
E Mail Brian.
---
High Quality Build New Houses For Sale : Methoni : Messinias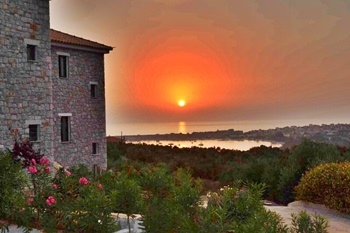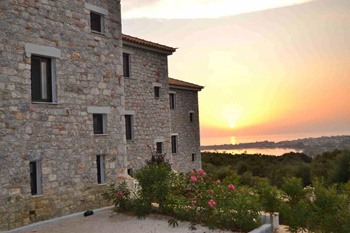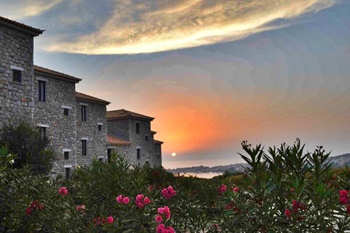 Stone houses on the hill of Methoni with spectacular views of the Methoni Castle and the Isle Sapienza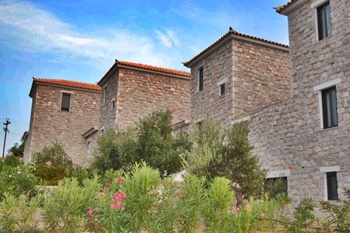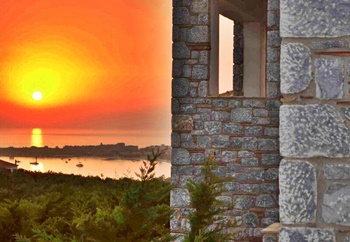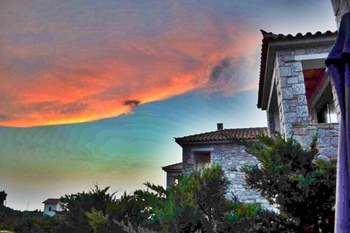 This is a NATURA 2000 Network and UNESCO World Cultural Heritage UNESCO site.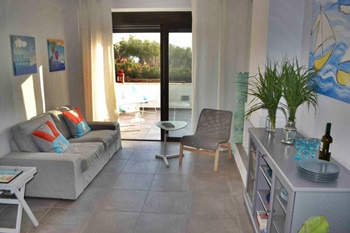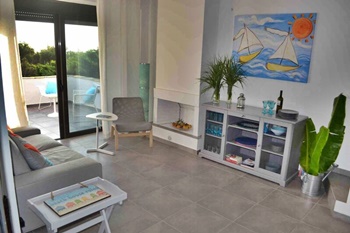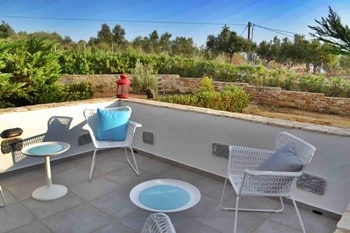 The house is located within a complex comprising a total of 9 independent houses, in an area of 9,900 square meters, and is 1 km from Methoni, 10 km from Pylos and 8 km from Finikounda.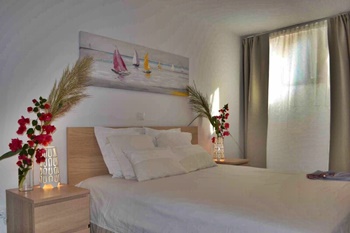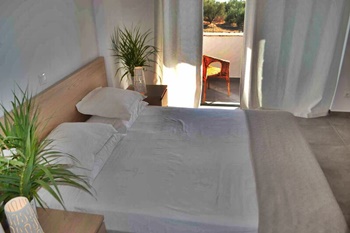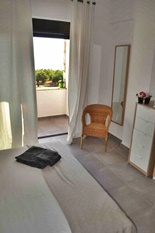 The house total area of 130 sq.m. approximately consists of three levels which are connected by internal staircase. At the first level (semi-basement) there are two bedrooms, bathroom and a room of 15 sq.m., which can be used as an office or kitchen.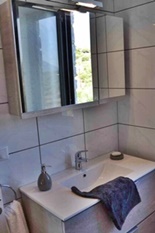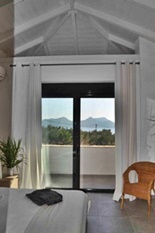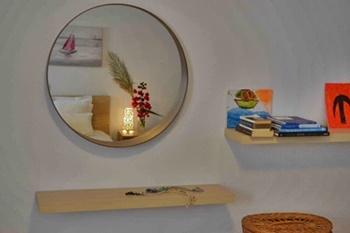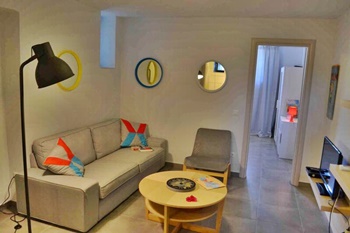 The second level consists of a single room with kitchen and living room with fireplace, and a spacious balcony with spectacular views. On the third level there is a spacious bedroom (master) and a bathroom. The house, built in 2008, consists of a concrete frame with exterior stone walls and interior walls of brick and plaster, with insulation in between. It is worth noting that the stone structures are particularly resistant to wear and provide excellent thermal insulation and soundproofing. The house is independent and equipped with sockets for TV, telephone, air conditioning, satellite, central heating and solar panels. Furthermore, the front and back of the garden is bordered total area of 310 sq.m.
Price : 190,000 Euros Code : MESSINIA DSMP / 1001-387
---
Two Maisonettes A Few Metres From The Main Square : Koroni : Messinias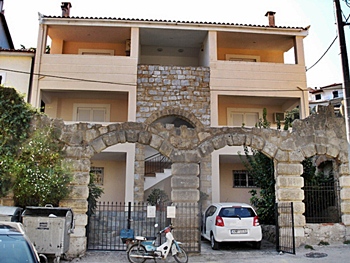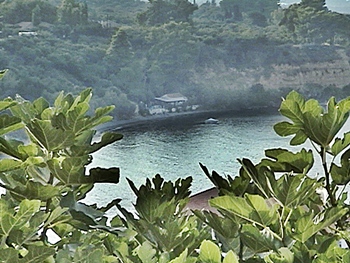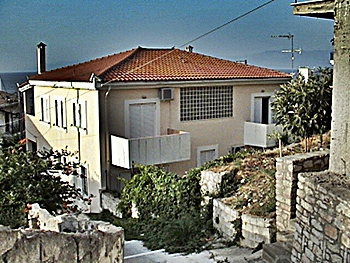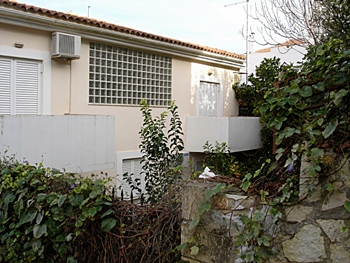 For Sale in Koroni Messinia only a few metres from the main square two maisonettes 180 sq mts each.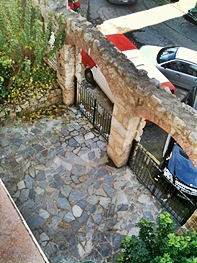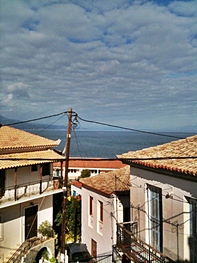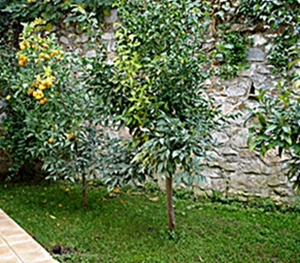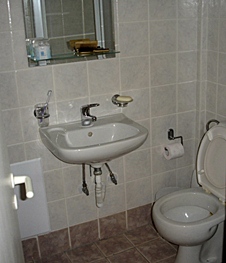 Each town house consists of ground floor of 60 sq mts. On the ground floor a studio or store room can be added. On the first floor there are three bedrooms and a bathroom. On the second floor there is 1 bedroom, a kitchen, living room with fire place and a bathroom. Looking at the front of the building from the street on the first floor of the house there is a 25 sq mt studio, with a beautiful private garden from the rear of the building.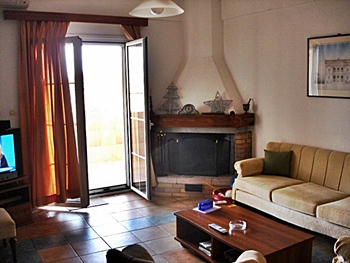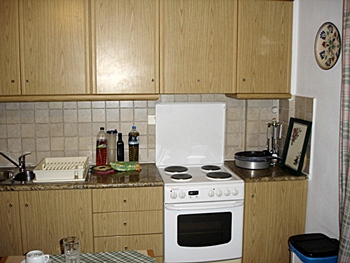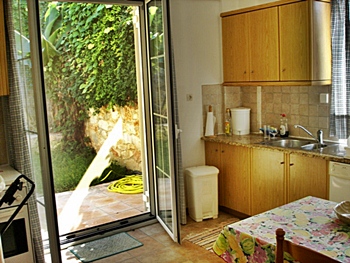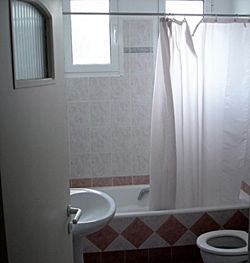 All the windows of the house have aluminium screens, the floors are of top quality tiles, there is air conditioning in all rooms. There is a phone line, alarm system, boiler, heating oil, and traditional stone terraces, a marble staircase, details of glass brick walls and partitions of arches internal in the building.
Price : 160,000 Each or Price : 300,000 Euros For the whole building. Both Maisonettes. Code : KORONI DS/1001-291 SOLD
---
A Building Plot : Land For Sale With Permit For Two Homes : West Of Koroni : South West Peloponnese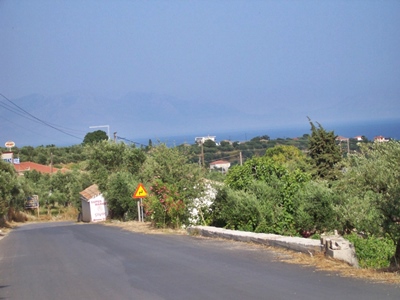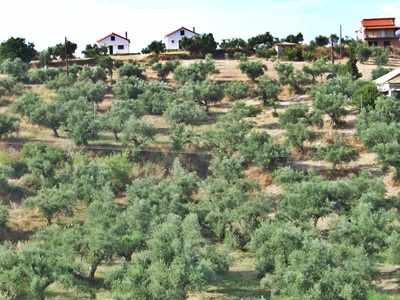 Located on the main road that connects Koroni and close to beaches, local supermarkets and other amenities with 45 mature olive trees in a desired location with sea view and driveway parking. Attractive to Home builders or as a commercial/ business building on a 2400 square metre plot.
Price : 12O,000 Euros Price Slashed To 75,000 Euros Code : KALAMATA PLOT/TF/010
---