---
Island of Ios : Cyclades

To View the properties. Scroll down to the Bottom of the Page.

---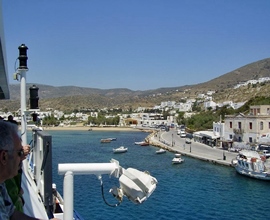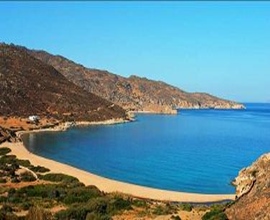 Ios is now added to our property list. It is in the Cyclades group of Islands. Ios is a beautiful Island with many good sandy beaches and good tavernas and is away from the usual tourist Islands.
Ios is not that difficult to get to, by ferry from various other ports on the mainland or other Islands.
Well visited by cruising yachts, it is a nice place to anchor off for a swim or go ashore for a nice meal.

---
Fabulous Long Term Rental Villa With Private Dock : Quiet Area : Ios .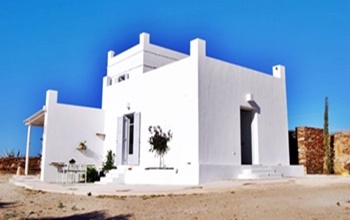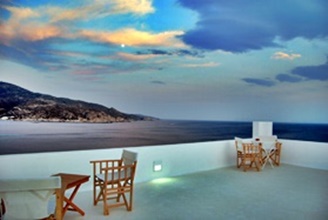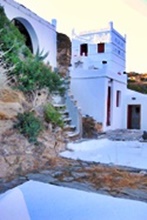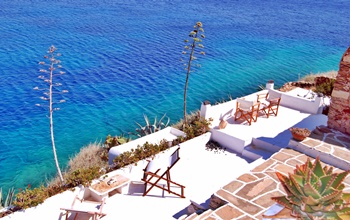 This two floor villa has just been built, 2017, with sunrise and sunset view. With private dock for swimming and a place where a yacht can moor.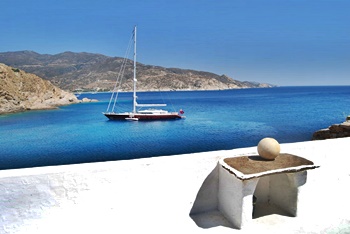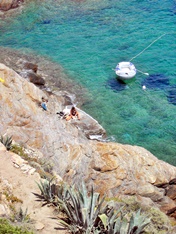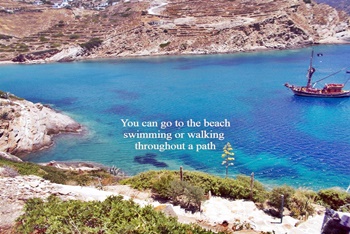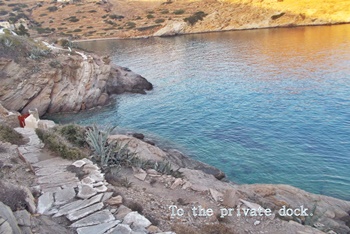 You can go to a beach for swimming or walking through a footpath. It has a private dock and 150 meters of private sea, 5 minutes from the most beautiful beach called KOLITSANI.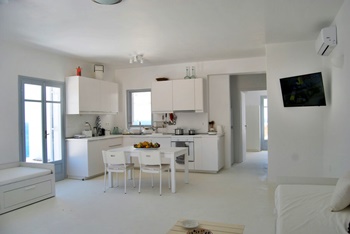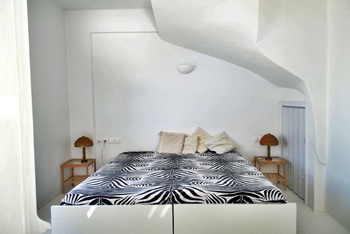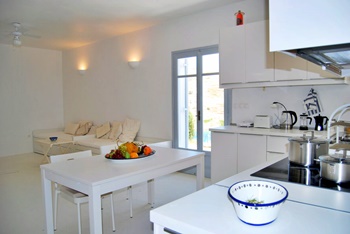 It has privacy and nudism is allowed, both to the house and to the beach. 8 people can sleep and more if necessary.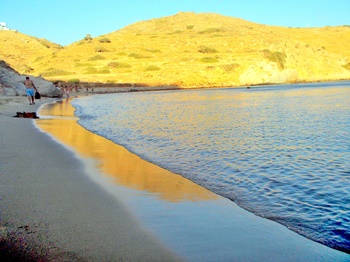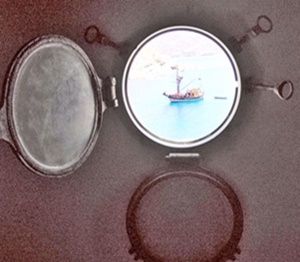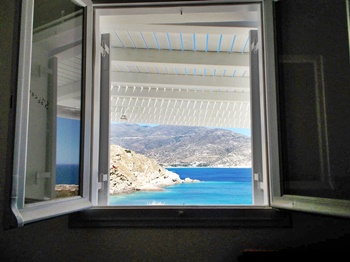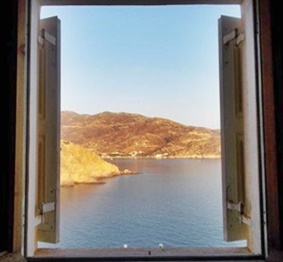 It's situated in the most quiet area ( it is the residential area of Ios) not far from the village, only 7-10 minutes by foot. The best time to visit is from May to mid October. Large terraces with fantastic sea view are all around this beautiful villa where you can enjoy a fresco outdoors dining or relax and gaze at the big blue or step down the stone staircase that takes you directly into the beautiful Aegean sea, by far one of the best features of the house. One of the most notable features is the large outside lounging area, with its pergola - shaded dining area. There are three dinning places one inside the villa and two outside depending on the wind. Perfect for lazy days.
The open plan living room / kitchen area has four large sofa beds that can be used to sleep four to eight persons.
The villa has a washing machine, a storage-utility room, 45″ Smart TV linked to Wi Fi, heating and air conditioning, a fully-equipped kitchen with dishwasher,
electric kettle,
coffee machine
… There is private on-site parking. Linen, toiletries,
hairdryer
are provided.
The owner recommends visits to the Skarkos Hill Prehistoric site, Homers Tomb, the Archaeological Museum, and they can facilitate private boat rental to explore nearby hidden coves and secluded beaches that are only reachable by boat. They also recommend taking day trips to the islands of Santorini, Sikinos, Amorgos, Folegandros, Antiparos, Koufonisia, Milos and Mykonos. They can help arrange waterskiing, wakeboarding, knee-boarding and paddle boarding excursions and diving with all the necessary equipment.
Rent : 500 Euros per day July & August / 400 Euros per day June & September Code : IOSRENT KA/010
---
Land For Sale : Ios : Cyclades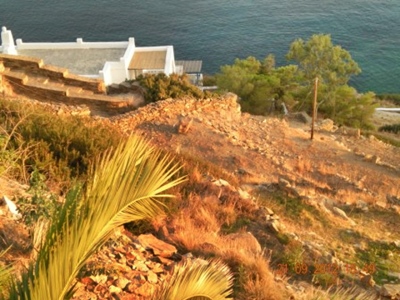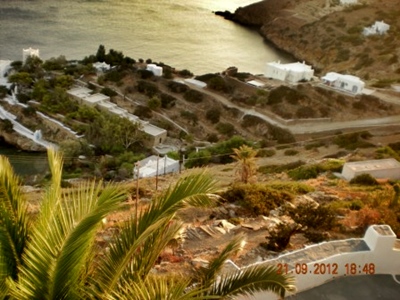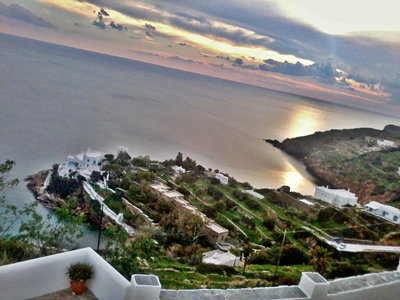 This land is about 5,350 square metres and is a parcel of land with a sea view and view of Mylopotas beach only 50 metres away from the sea.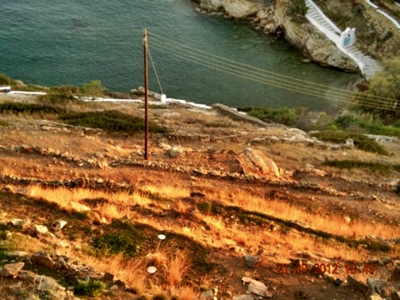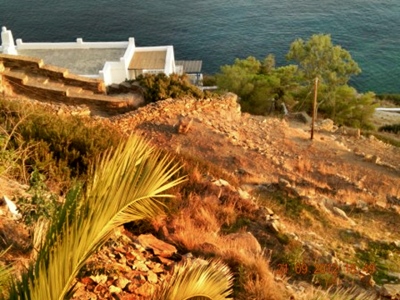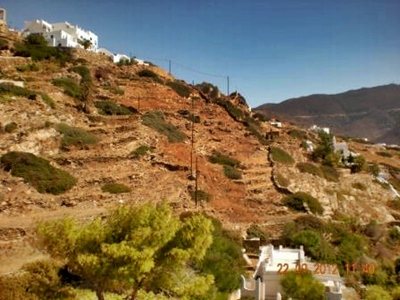 It is located right next to the Greek Painter's studio of Gaitos Museum. Facing a small beach a few metres away.
Price : 280,000 Euros Code : IOS MK/100
---
A Department Store In A Good Location : Island Of Ios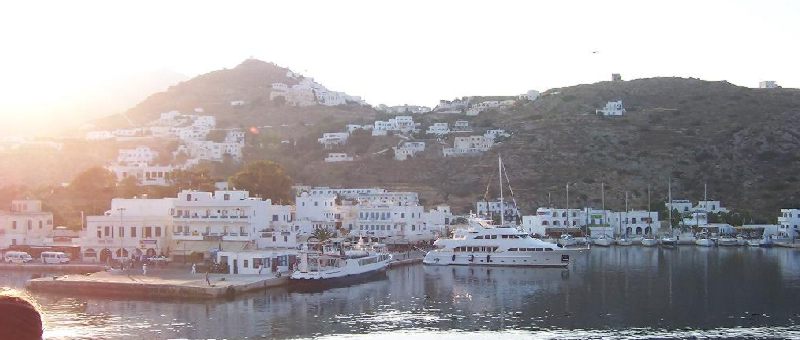 The Agora Centre Is In Homer's Square In The Port Of Ios. ( Cyclades )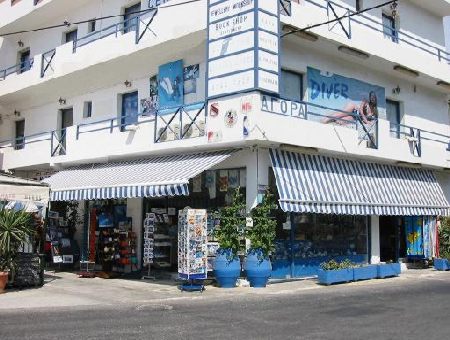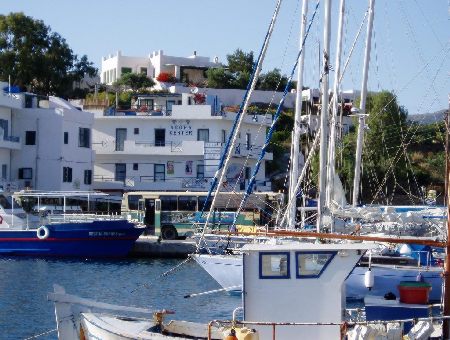 The Agora is 40 metres from the Marina, 100 metres from the port where the ferries dock and opposite the bus station for buses that travel to the far end of the Island.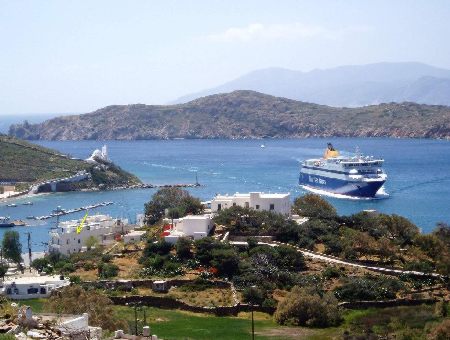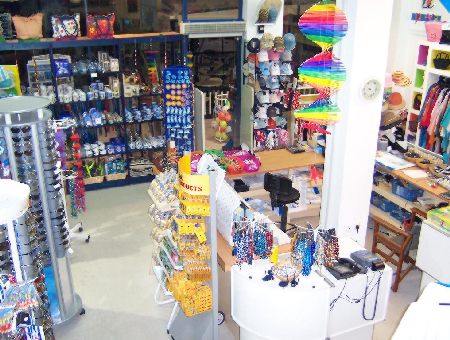 The Agora centre has been working since 1990 and has four main entrances : On the ground floor there is an area of 100 sq mts ( One main shop ) , fully air conditioned. : On the First floor of 150 sq mts there are five shops, two with w.c.s and with every one air conditioned : On the second floor there are 7 rooms with toilet and shower in each room
For More Details And A Descriptive Word Document Please Ask Brian
E Mail Brian.
Price : 1,500,000 Euros Code : IOS BUSPV/010
---