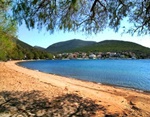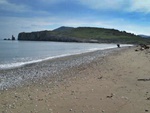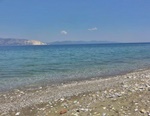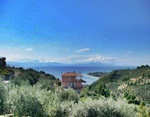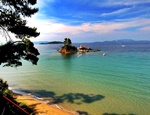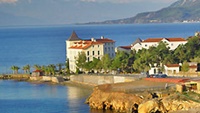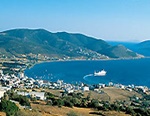 ---
Property For Sale North of Athens
Island of Evia : Page 2
Back To Page 1
Here

Scroll Down To See More Property.

---
Seaside Villas For Sale : Platana : Kimi : Evia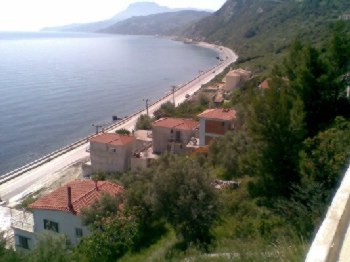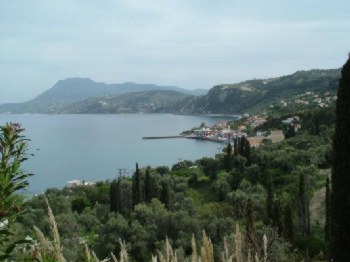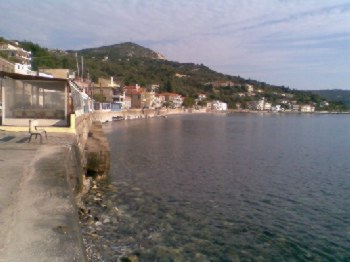 These 3 bedroom Villas with Panoramic Sea Town and Mountain Views are situated right next to the sea near the village of Platana.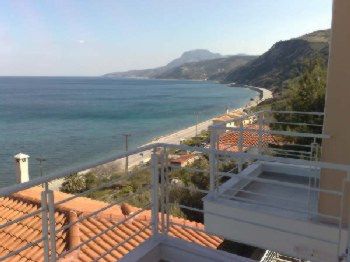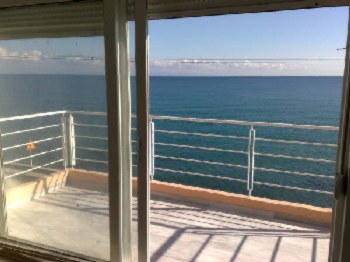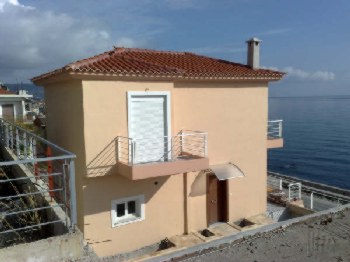 Built on three floors they also have 2 bathrooms and a W.C. and are 120 square metres in area in a plot of 145 sq mts with a garden of 105 sq mts.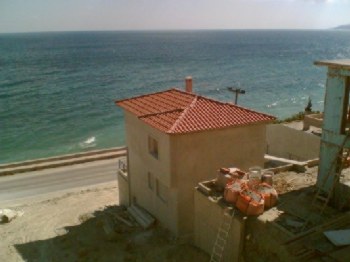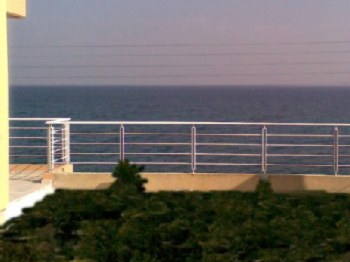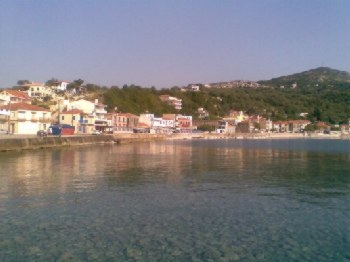 A quality build for sale with fitted bathrooms and kitchens requiring white goods, and your own furniture.
Prices range between 180,000, to 230,000 Euros, 4 types of property. Code : EVIA NP / 010
---
A Quality 4 Bedroom Villa Only 4 Years Old : Amorinthos : Evia
&nbsp:
A 4 year old villa totalling 200 sq m with views over the Evian Gulf. The village of Amorinthos faces South and is only 20 klms to Halki and the crossing to Athens. Athens airport is about 1 hour away. On a plot of nearly 1,800 sq m it is located within walking distance to the sea front and all amenities.
&nbsp:
The villa has four bedrooms, two kitchens, and two bathrooms. The gardens are well maintained with trees and shrubs. The water is mains water but the villa also has a well. It is to be sold unfurnished.
Amorinthos is only about 1 hour from Athens over the road bridge link at Halki.There is road access via the two bridges linking the mainland to the island's capital at Halkida. Evia is Greece's second largest island.
A Very Nice Property Of High Quality And So Close To Athens.
Price : 270,000 Euros Code : EVIA GG/010
---
An Apartment In Edipsos : N Evia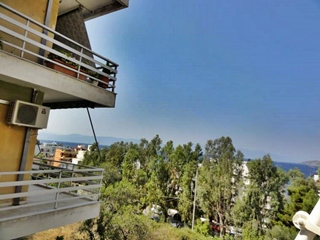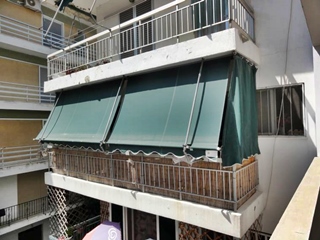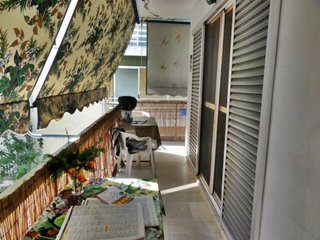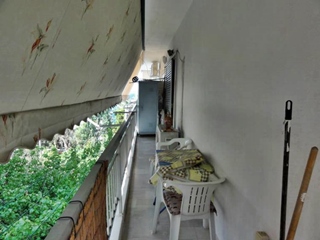 This a
partment of 50 sq.m. is on the 2nd floor of a block of flats in Edipsos.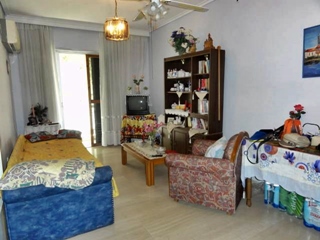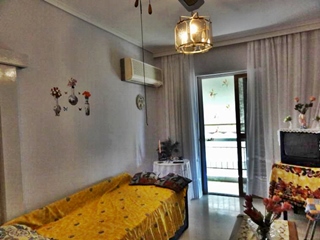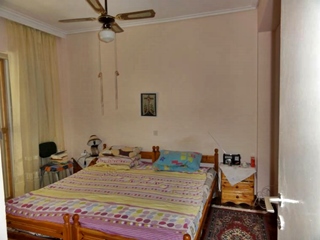 The apartment was built in 1980 and consists of 1 bedroom, sitting and living room, w.c. and kitchen. Balconies around and some sea view.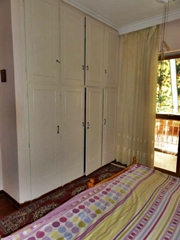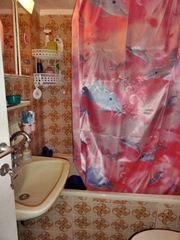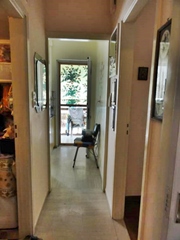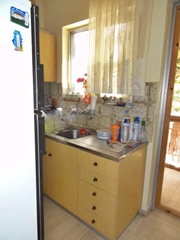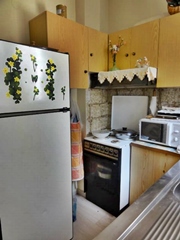 The apartment is in a good condition and is sold fully furnished. Air conditioning is included for heating and cooling. Distance to the beach is approx. 100 m.
Price : 38,000 Euros Code : EVIA ZK / F1226
---
Now Building A New House By The Beach : Gialtra : Edipsos : Evia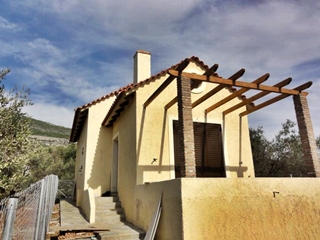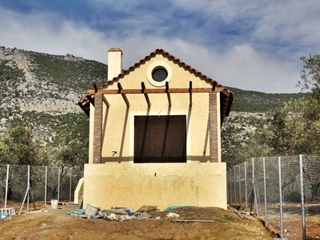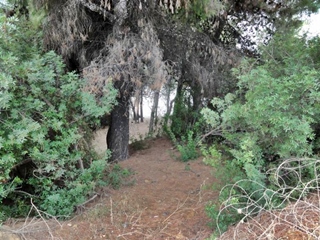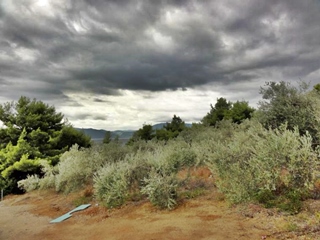 A new house under construction. It is a detached House of 60 sq.m. in a plot of 300 sq.m. close to the beach about 100 m. Walk to the beach through a path inside pine trees next to the house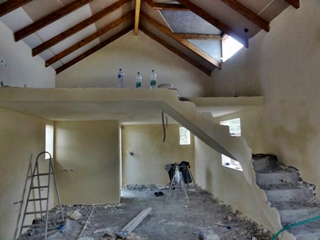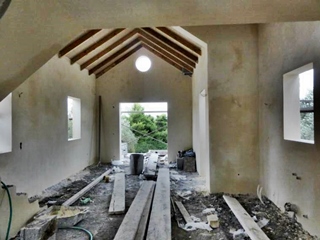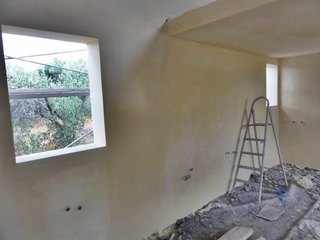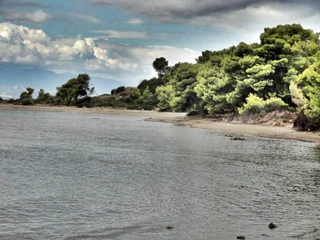 The house consists of 48 sq.m. ground floor with one bedroom, kitchen, settee room ( Lounge), bath room, fireplace and another 12 sq.m in the attic with the second bedroom and w.c. There is also storage of 6 sq.m. Electricity and water facilities will be connected. You can walk to the beach through a path inside pine trees next to the house and just before the bay.
The nearest villages are Gialtra and Ag. Georgios Lichada. Very close to the Club Med. One of the best in Mediterranean Sea.
Price : 120,000 Euros. Finished Price : Your Choice of Tiles Etc. Code : EVIA ZK / HS1555
---
An Nice Apartment Only 150 Metres From The Beach : Edipsos : N Evia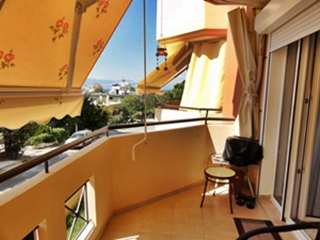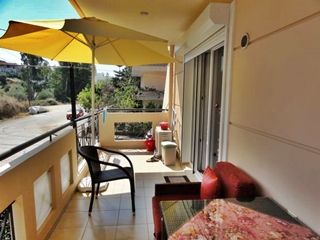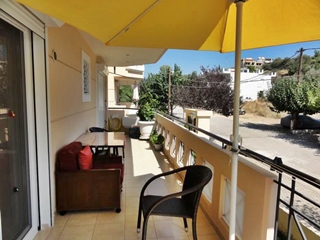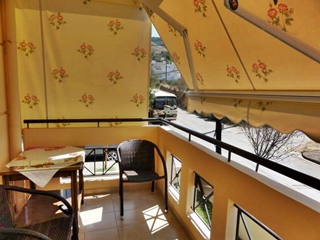 Built on the first floor of a quiet new building, this apartment was built in 2010 on the corner of the block so has the advantage of having 2 balconies and sea-mountain views. It consists of 1 bedroom, a w.c, a kitchen and sitting room.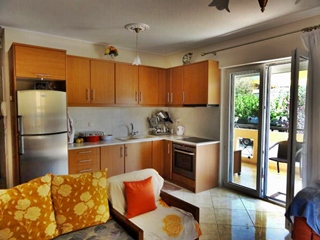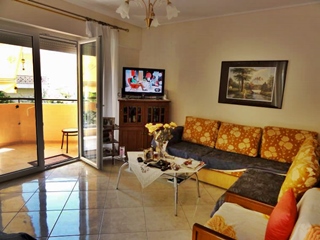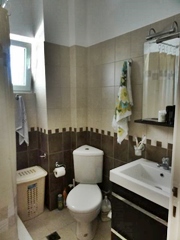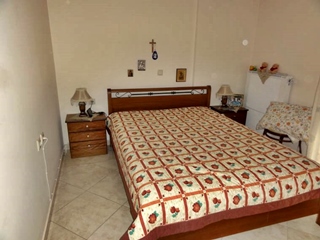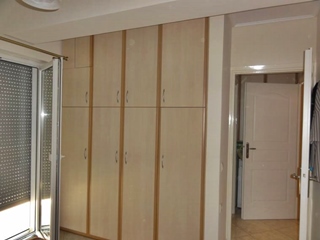 The apartment is fully furnished, it has private heating and air conditioning, a solar boiler for warm water 24 hours a day, safety door, its own storage room of 5 sq.m. in the basement, and a parking spot -- all included in the owners contracts. The building has an elevator plus its location is really close to the centre of the city and a distance to the beach of only approx. 150 m
Price : 115,000 Euros REDUCED TO 90,000 Euros Code : EVIA ZK / F1219
---
Four New Apartments For Sale : Rovies : N Evia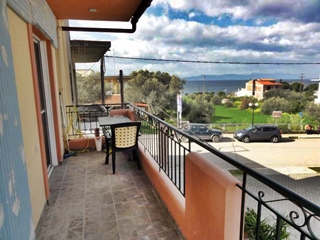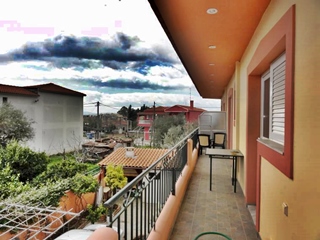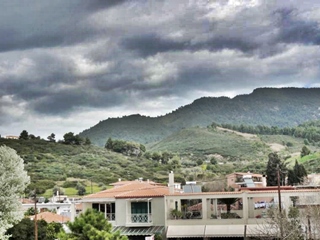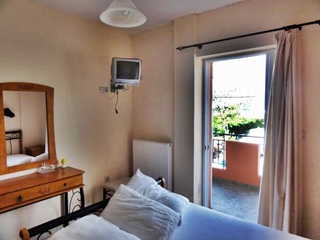 Four Apartments for sale of 45 sq.m. each one. Built in 2007 and in a very good condition. 2 of the apartments have a sea view and 2 the mountain view.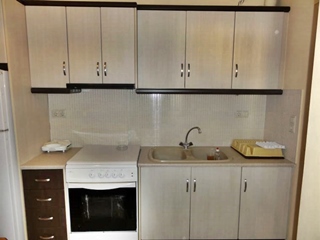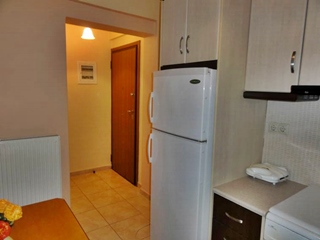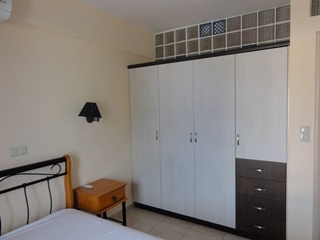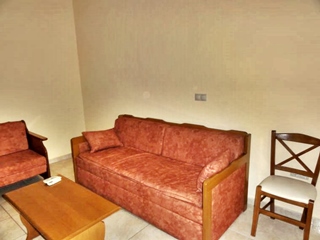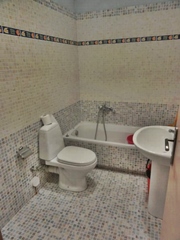 Fully furnished with individual heating, security doors, and the roof use. Located in the centre of Rovies you can easily walk to the beach, go shopping in the market stores and have a coffee and/or lunch-dinner in the very nice tavernas of the area.

Long sandy beaches in the area.
Price : 57,750 Euros GOOD PRICE FOR KEY IN THE DOOR Code : EVIA ZK/HS1552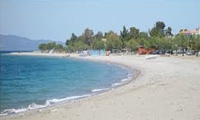 Rovies Beach
---
A Lovely Town House Situated In A Quiet Back Street of Istiaia : Evia
The house is over 100 years old and has 3 bedrooms, 2 bathrooms, a Galley style kitchen and is in an area of Main house 140 m2
There is a workshop currently being used as an art studio of 34 square metres, and a store of 14 square metres. The total land area is 180 .46 square metres.
Only 5 Minutes Drive To The Sea Side.
Price : 250,000 Euros Code : EVIA DA/104
---
Fantastic Sea Side Plot For Sale : Karystos : Southern Evia
The property is located in Karystos (Southern Evia), it is a plot of 4000 mē, and is a amphitheatre of land, off plan, with cleared titles, and cleared from the archaeological services and the forest service in Greece . The land is also OFF the NATURA project so is ready to build immediately.
The land overlooks the sea and it is just 150 meters from the beach. Also it has access to the road and the building allowance is a total of 200 square metres (up to 2 floors and 7.5m height ) for residential use OR 800 sqm for hotel use.
Price : 300,000 Euros ALL OFFERS CONSIDERED Code : EVIA SB/010
---