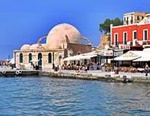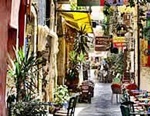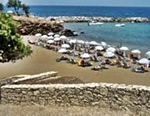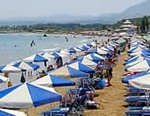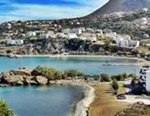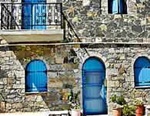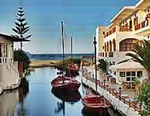 ---
Western Crete Properties For Sale : Chania & District. Page 4
Page 1
Here : Page 2
Here : Page 3
Here : Page 5
Here

Jet2 Have flights have low cost fares to Crete.. Check their Web Site

Scroll down to see more property. You May Also Click At The Bottom To See Pages 1, 2, 3 & 5

---
A Writers Restored Stone House In Idyllic Village : Tsikalaria : Chania : Crete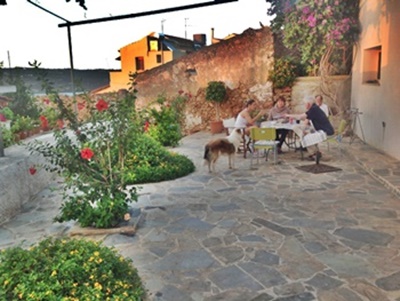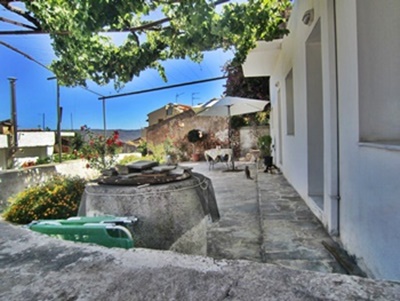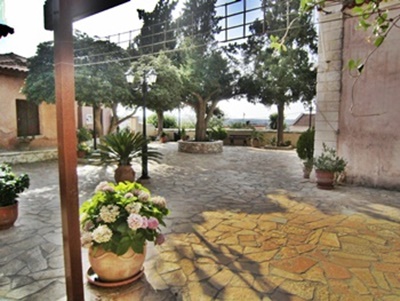 Extensive Terraces and mature gardens and with mountain and sea views.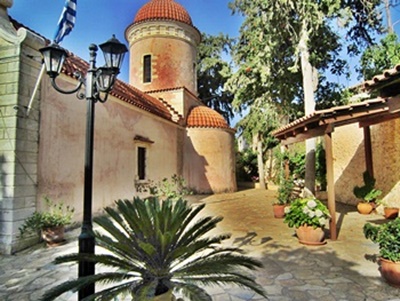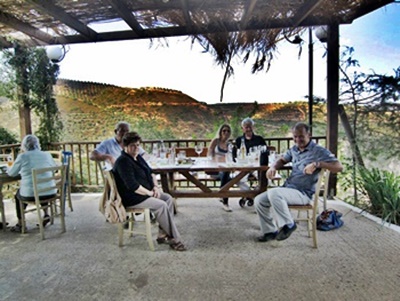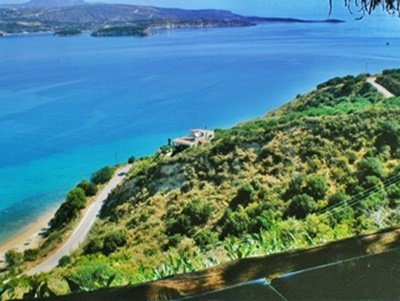 Two bedrooms : 2 bathrooms : Excellent kitchen : Air Conditioning : Wifi : Internet : EOT License : TV.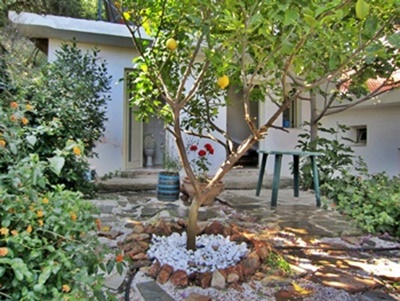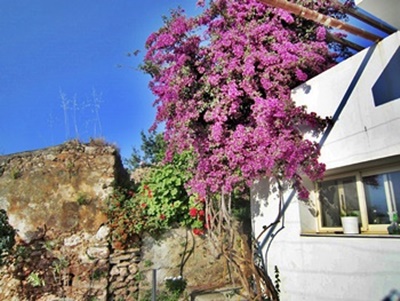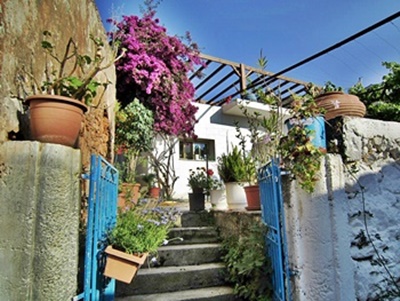 15 minutes drive from centre of Chania and Venetian harbour : 5 minutes drive from Suda Bay.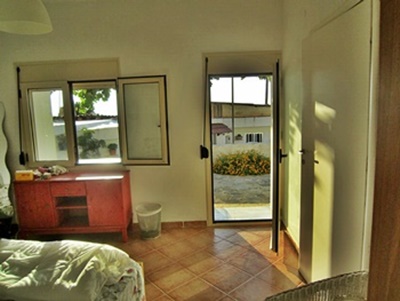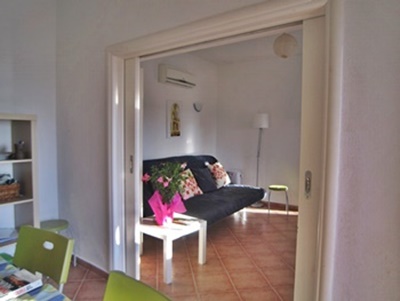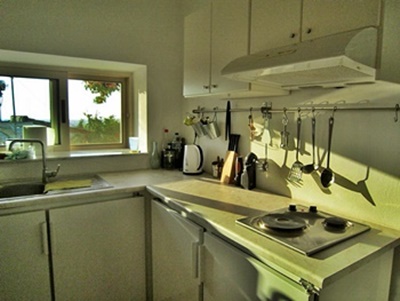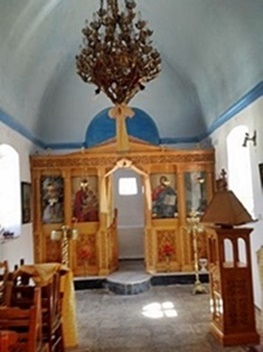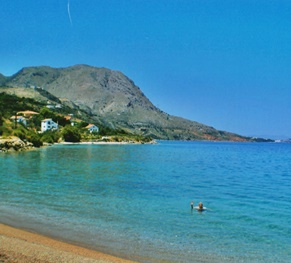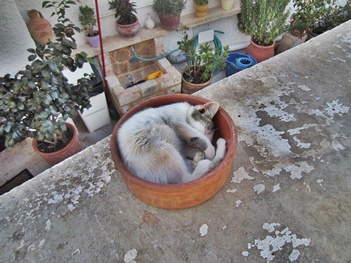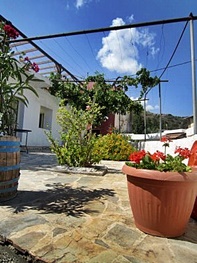 Tsikalaria is at the base of the Malaxa mountain and the house is set at the highest point of the village with only a tiny church, a farm and the mountains behind. The house is fully restored and has extensive terraces and views over Chania and Suda Bay. The second bathroom and study are in their own walled garden. One main double bedroom, one lounge with double convertible couch, dining room, kitchen, small bathroom. Plus study/single bed and family bathroom in a walled garden. TV and DVD, radio, CD player and internet, and barbecue. Large front terrace, tables and chairs. Additional table and chairs in the walled garden. Spectacular views from roof terrace.
A short walk from the house down a winding lane past goats and chickens and a famous Byzantine church brings you to a Taverna, a Kafeneon, two small supermarkets, a butcher and pharmacy. A five minute drive or 15 minute walk through olive groves takes you to a friend's swimming pool, which you are welcome to use.
The house is an excellent place to enjoy the tranquillity of a Cretan village, and the warmth and hospitality of the Cretan people.
Price : 120,000 Euros Code : CRETE CPVG / 010

---
A Business Property In The Old Town With An Annual Income of 32,000 Euros Approx: Chania : Crete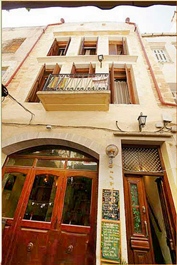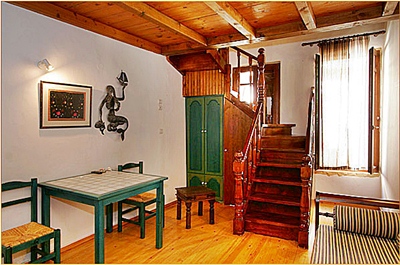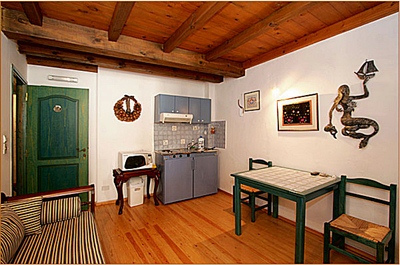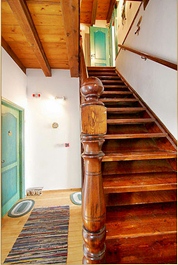 Dating from the 18th century, this property is a 190 square metre 3 storey traditional house situated in the heart of of the old Venetion town of Chania. The property is currently rented out and has an annual, income of approx 32,000 Euros. The ground floor is currently rented out as a wine bar, and on the upper two levels there are five different sized apartments.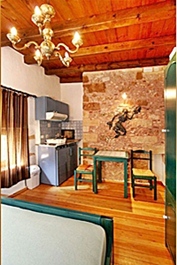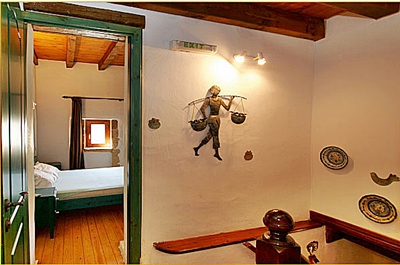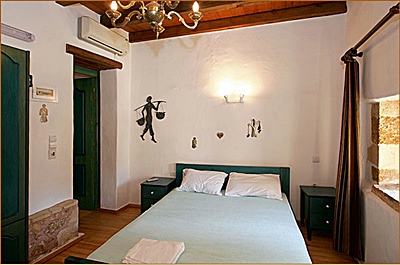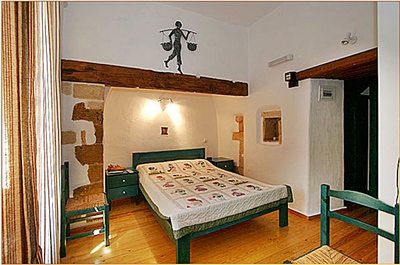 The first floor level includes two studio apartments with a private balcony. The second floor level includes a studio apartment and two larger, two storey apartments. These two storey apartments include a living area with a kitchenette on the lower level, and a bedroom and a bathroom on the upper level. One of the two storey apartments has a private terrace. The building has been renovated extensively with materials carefully selected to blend with the architecture.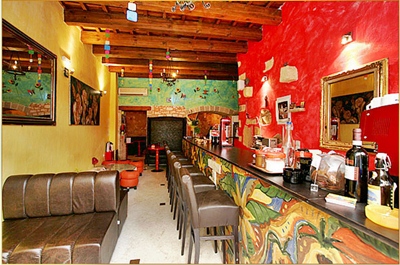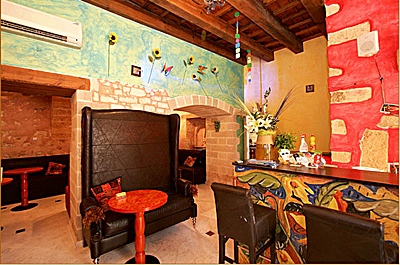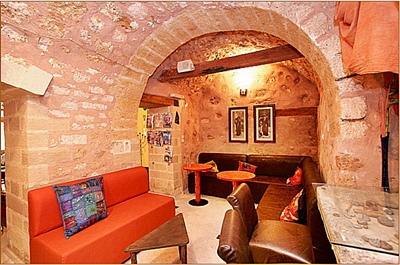 Each of the 5 apartments is fully furnished with a double bed, wardrobe. kitchenette including fridge/freezer and cooking facilities, T.V. central vacuum, and Air conditioning units.
The building has the ability to obtain a Hotel License.
Price : 450,000 Euros Code : CRETE AL / H30
---
A Renovated Venetian Villa With EOT License : Kolymbari : Crete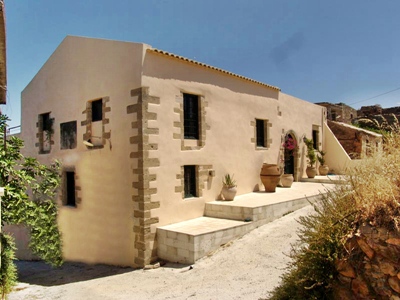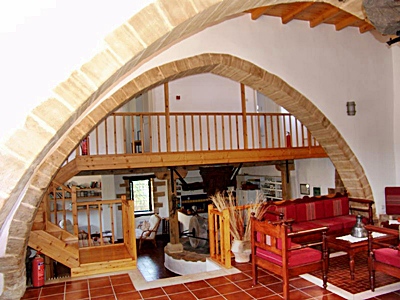 There is a renovated Villa for sale with an EOT license and swimming pool, near the villages of Kolymbari and Voukolies in Crete. There is evidence that the villa dates back to the year 1645.The architecture of the villa is from the Venetian era and was the home of a local lord and olive producer. The interior is decorated with rare items and olive tools of that time.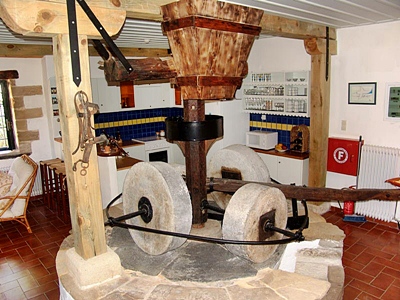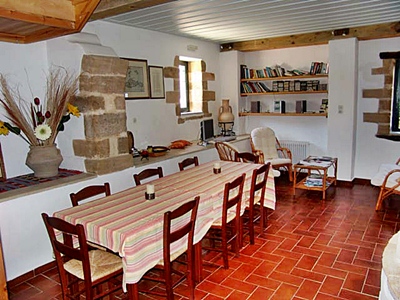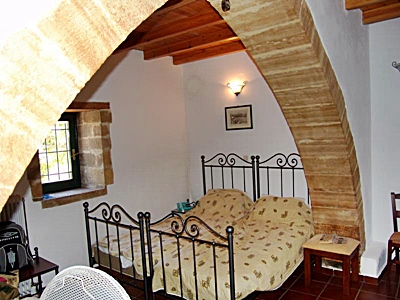 The villa comprises four bedrooms, four en-suite bathrooms, a kitchen, a dining room, a living room, and a reception/lobby with extra WCs for the guests on the ground floor. On the first floor there are two bedrooms, with en-suite bathrooms.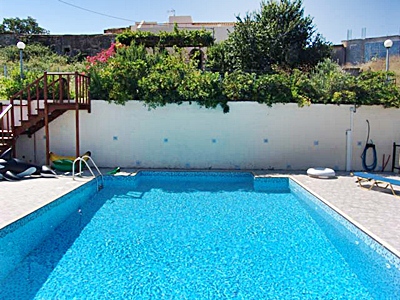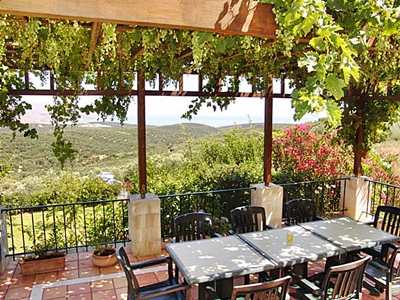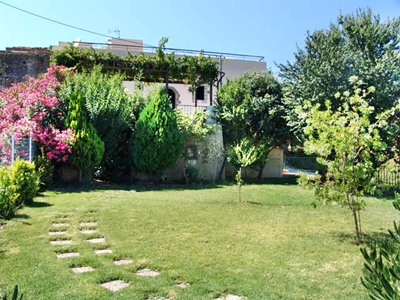 The house is on a large landscaped plot with panoramic views of one of the largest olive groves in Crete.
Price : 445,000 Euros Code : CRETE AL / H29

---
A Seafront Property For Sale With Shared Pool : Akrotiri Peninsular : Crete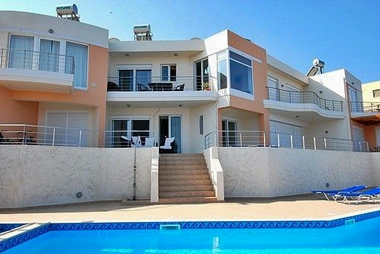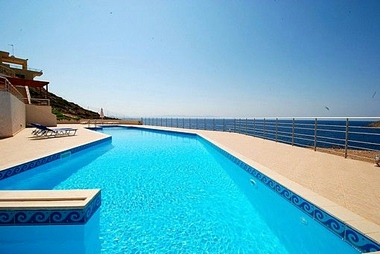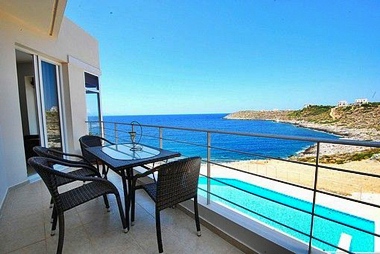 This fascinating 3-bedroom home with breathtaking views across the Bay of Chania, is part of an exclusive development (with only 4 homes) and is situated right next to the sea in Akrotiri. With a modern design, the property has been constructed, finished and decorated to a high quality standard. Sharing a swimming pool, sundecks and communal gardens with only three other homes it is low maintenance and makes an ideal choice as a permanent or holiday residence. The bedroom has fitted wardrobes. Stairs descend to the lower floor. The lower level includes two double bedrooms, a shower room and three small storage rooms. Both bedrooms have fitted wardrobes and patio doors opening to private terraces, from which there is access to the swimming pool. Gorgeous sea views can be enjoyed from this level as well, as it is elevated from the outdoor pool area.
This home features 2 levels of living space. The upper level includes the living area and master bedroom. This levels layout is an open-plan living/dining/kitchen area, shower room and master bedroom. Both the living area and master bedroom have patio doors leading to the balcony, which overlooks the swimming pool and the Bay of Chania with the spectacular sunsets.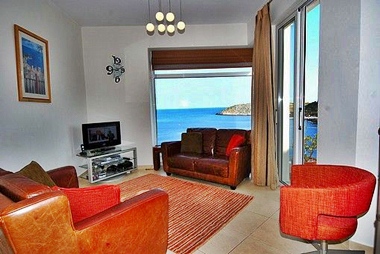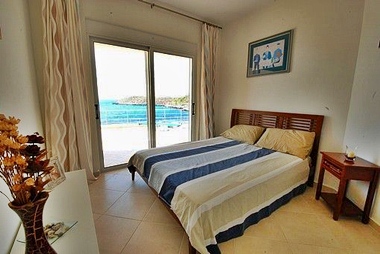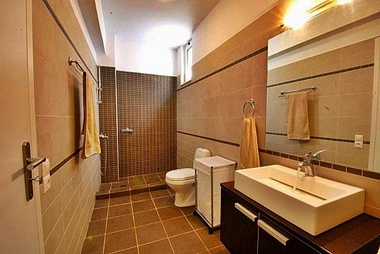 The exterior consists of the swimming pool and communal grounds, sundecks and private off-road parking spaces. The garden area is laid out with paths and landscaping, planted with shrubs and flowers. House size: 100m2 Plot size: 1500m2
Price :

289,000 Euros REDUCED FROM 350K

Code : CRETE AL / H51

---
A New Complex Of 15 Brand New Houses On The Akrotiri Peninsular
With Sea Views And A Short Distance From The Beautiful Beaches In The Surrounding Area.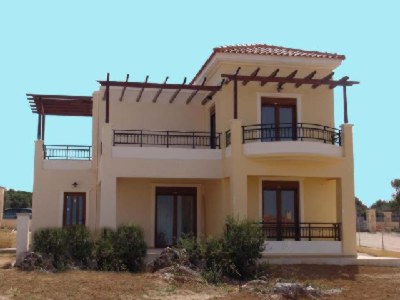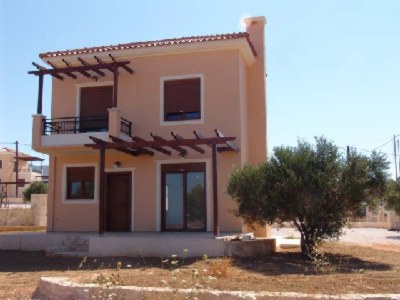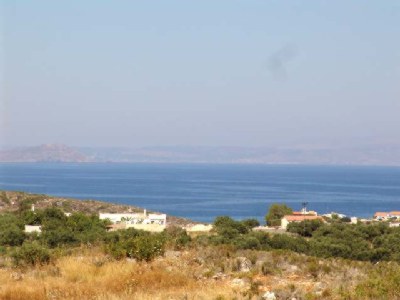 These new two storey houses comprise 2 to 4 bedrooms, 2 to 3 bathrooms, solid oak fitted kitchens which include the white goods, central heating, solar panels for hot water, double glazed windows, and solid oak fitted wardrobes in the bedrooms. Some of the properties include a fireplace in the living room, and a swimming pool.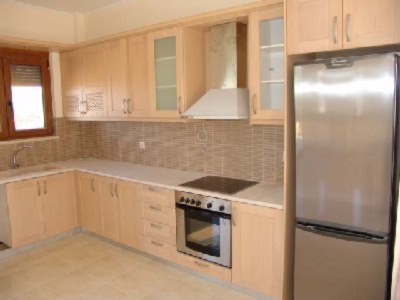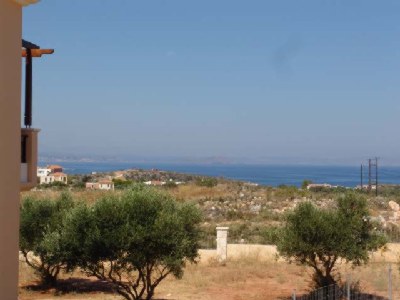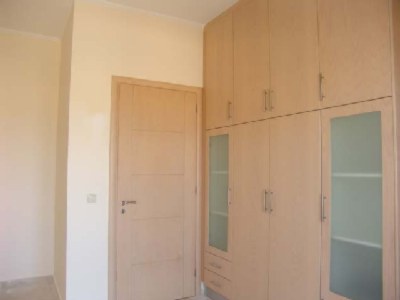 House sizes : Approx 100 sq mt. : Plot sizes from 800 sq mts to 2200 sq mts
Please contact us for a full price list and construction specifications.
Prices : FROM 226,000 Euros Code : CRETE AL / H53

---
A Renovated Stone House : Small Village 10 Klms From Kastelli Beach : Crete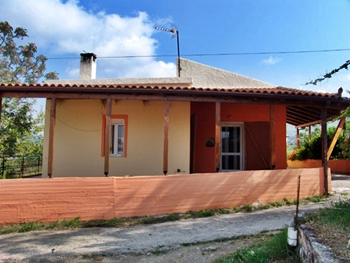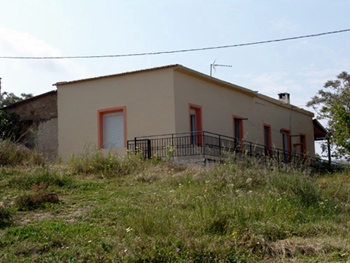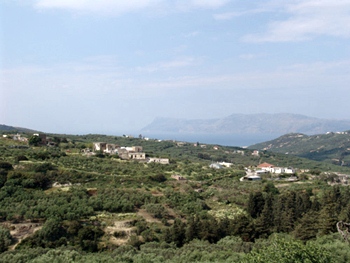 Renovated stone house in a quiet village approximately 10km from the beach of Kastelli. The house is 120m2 and includes a kitchen-living area, three bedrooms and a bathroom. There is further building allowance for the plot. House size: 120m2. Good size plot : 1500m2.
Price : 160,000 Euros Code : CRETE AL / H34
---
A Traditional Stone and Brick Cottage : Perivolia Just 3 km. From Chania : Crete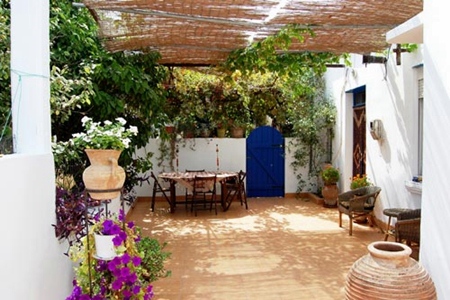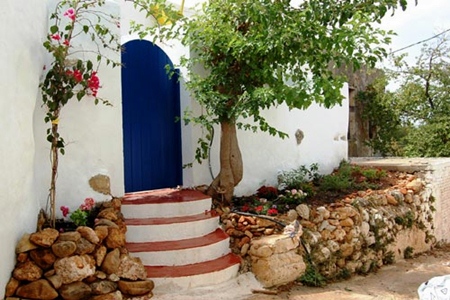 The property has been tastefully renovated to high standards. It consists of 1 double bedroom, a large living room, kitchen and bathroom as well as very large outside patios. The kitchen is fully fitted and modern with plenty of space for a dining table. The living room has pre-installations for a wood-burning stove. Outside, the property has a large patio, and a roof terrace, both which have been newly tiled.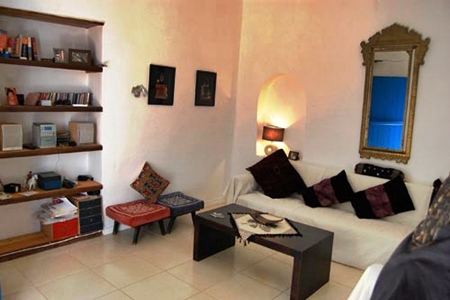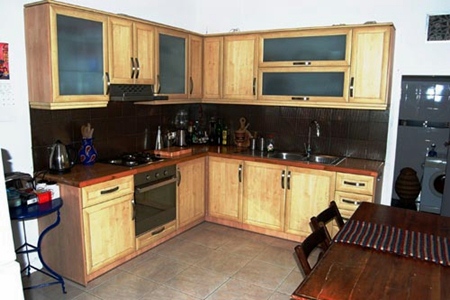 Telephone and satellite TV are installed. : House size, 60m2 : Plot size: 105m2.
Price : 115,000 Euro's REDUCED Code : CRETE AL / H05

---
An Apartment Close To The Beach : Crete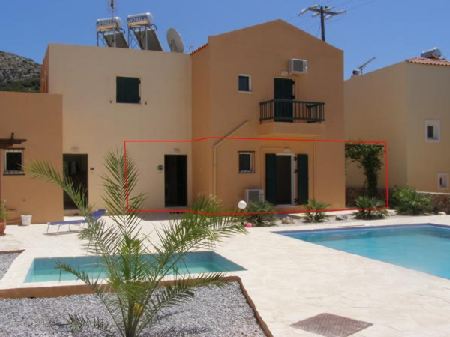 This two bedroom apartment is located on the ground floor of a newly built complex, only 200m from the beach and amenities. The apartment consists of an open plan kitchen / living room, two bedrooms with fitted wardrobes, and two bathrooms. There are solar panels for hot water, pre-installation for central heating, and the price includes white goods and air-conditioning units in each room. The apartment also offers a small private garden, a large communal area with a shared swimming pool, and off road parking. House size: 60mē : Plot: 263mē
Price : 122,500 Euros Code : CRETE AL / A09
---
A Two Storey House With Mountain Views : Apokoronas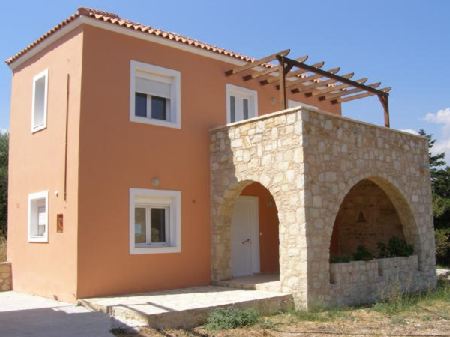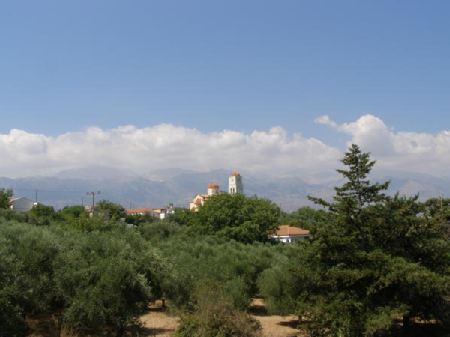 This newly built two storey two bedroom house, is located between Georgioupolis and Vamos, in the Apokoronas area. The ground floor includes a living room with a fireplace, a bathroom, and a fitted kitchen with installations for a washing machine. The second floor includes a second bathroom with a bathtub, two bedrooms with fitted wardrobes, and a large pergola covered terrace with nice views. The roof and walls are fully insulated, and the exterior doors and windows are double glazed and aluminium framed. Pipelines for central heating are installed. The property includes solar panels for water heating and private off road parking. The plot is large enough for a swimming pool. House Size 85mē : Plot Size 330m2
Price : 155,000 Euros Code : CRETE AL / H10

---
A Beautiful Villa With Unobstructed Panoramic Sea Views : Apokoronas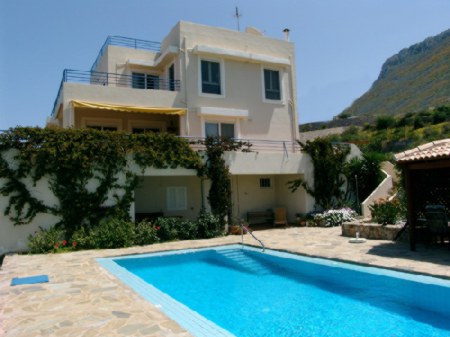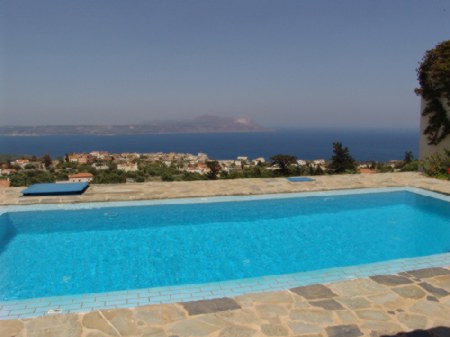 A beautiful villa with unobstructed, panoramic sea views, and swimming pool. The property is located in the area of Apokoronas, near the village of Kokkino Horio, approx. 25km from Hania and 4km from the sandy beach of Almyrida. The villa is built on two floors. The entrance level has a spacious living room with fireplace and ceiling fan, a dining area and an open kitchen. The kitchen is fully fitted and has a pantry with space for a fridge. From the living and dining area there is direct access to spacious terraces around the house. On the first floor are 2 bedrooms with fitted wardrobes and en-suite bathrooms, and a landing that could easily be used as a study or a 3rd bedroom. All rooms have air-conditioning and access to balconies. One balcony has a staircase leading to the roof terrace. On the roof terrace is a stone-built table and benches. The basement of the property is 113mē and is divided in separate rooms including a double garage. One of the basement rooms is used as a utility room with washing machine and wardrobes, one room for the heating system with oil tank, water tank and pressure regulation, one is a bedroom, there is a bathroom, and the remaining areas are storage rooms one of which is currently used as a library and study.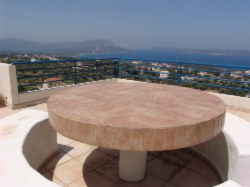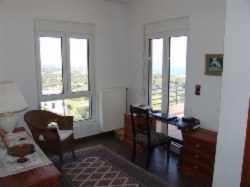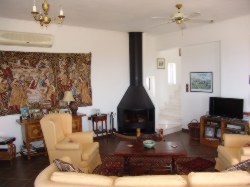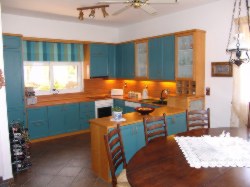 The house has 3 satellite dishes, solar panels, alarm system, and an automatic watering system. All windows are double glazed and equipped with sliding mosquito nets and roller blinds. The pool is 36mē and is surrounded by large terraces. The total plot is 2000mē. All the electric appliances, light fittings, garden furniture, and part of the interior furniture are included in the price. House Size 262 sq mts : Plot Size 2000 sq mts
Price : 575,000 Euros : Now Drastically Reduced to 395,000 Euros WOW ! MUST SELL! Code : CRETE AL / H31


---
A Detached Bungalow 5 Minutes From The Beach : Kolymbari : Crete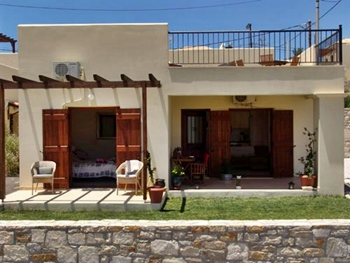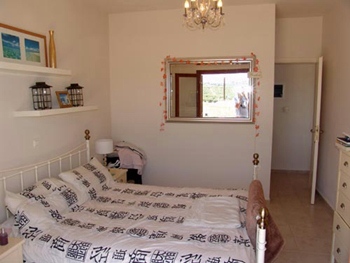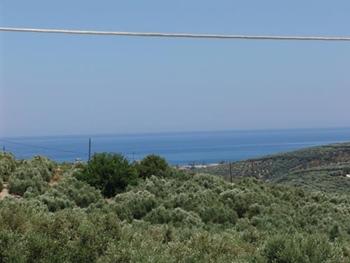 This detached bungalow built in 2008 is located a 5 minute drive from the beach of Kolymbari, West of Chania. The house includes an open kitchen/living area, a bathroom, a bedroom with wardrobes, and a large roof terrace. The plot is landscaped with part lawn and part gravel and includes enough space for a pool. The house includes air-conditioning units and pre-installation for central heating . The sales price includes the furniture.
Price : 110,000 Euros Code : CRETE AL / H03 SOLD : SIMILAR PROPERTIES AVAILABLE
---
A Two Storey Detached House With Swimming Pool : Kefalas : Apokoronas : Crete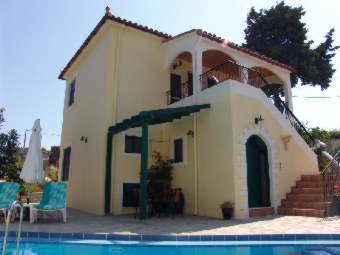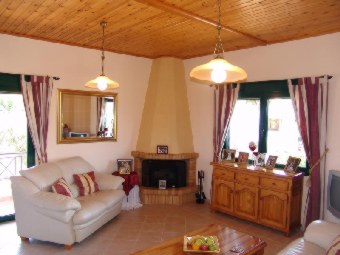 This two storey detached house was built in 2003, with private pool and landscaped plot. Located near the village of Kefalas in the area of Apokoronas in western Crete. The ground floor includes two bedrooms, one of which is a master bedroom with en suite, and another bathroom. Both bedrooms have fitted wardrobes.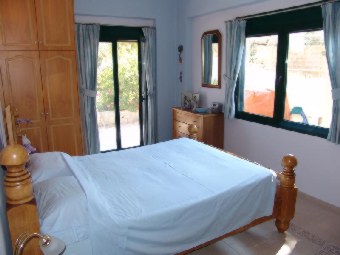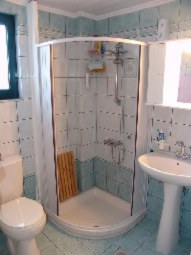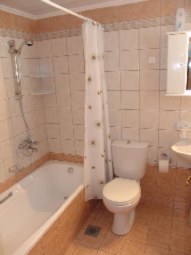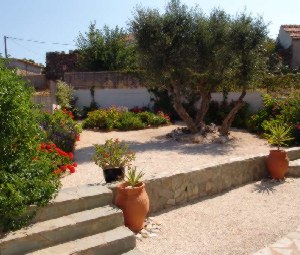 The first floor includes a living area with fireplace, an open plan kitchen, and spacious verandas and balconies. The house is equipped with central air-conditioning and heating.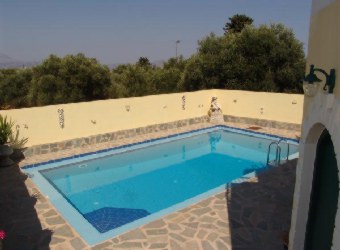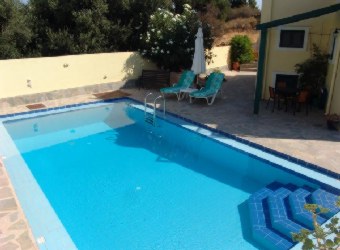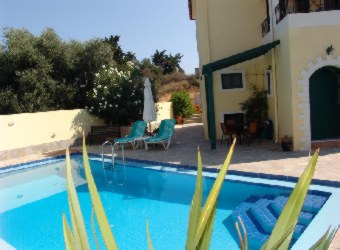 The plot is surrounded by a garden wall and is fully landscaped with trees, flowers, paved areas, and a 33m2 tiled swimming pool with surrounding patio. The house is equipped with satellite TV, broadband internet, a watering system for the garden, two storage rooms, and a log shed for the fire wood. Plot size:434 m2. House size: 110m2.
The electrical appliances are included in the price.
Price : 235,000 Euros Code : CRETE AL / H54
---
A Plot Of Land In A Village With Nice Views : Apokoronas : Crete
The plot of land is located in a charming and traditional village of the Apokoronas area in Western Crete. It has a maximum building allowance of 400m2. It is surrounded with trees, mostly olive trees and includes 7 olive trees itself. From the first floor of the house there are nice sea views of the Souda bay. Size: 500m2 and Builds: 400m2
Price : 44,000 Euros Code : CRETE AL / P12
---
Plot Of Land With Panoramic Views Of The Sea : Livadia : Crete
This plot of land is located near the Village of Livadia in the South West corner of Crete. It has a surface of 8225m2 which give it a building allowance of 280m2 of a residential building, plus basements and terraces. It is on the asphalt. It is 2 km from the beach of Livadia. The beach of Elafonisi is 12km from the plot. The airport of Hania is a 60 minute drive. Surface area : 8.225m2 : Builds 280m2.
Price : 65,000 Euros Code : CRETE AL / P14
---
Plot Of Land With Stone Ruin And Mountain Views : Vamos & Kaina : Crete
The plot is located between the village of Vamos and Kaina. The surface is 3.028m2 and can build up to 200sqm. It offers lovely views towards the White Mountains. The views will remain totally uninterrupted because the plot is on the top of a hill. Inside there is a small, old stone ruin which could be renovated as part of a new house or as separate accommodation. Surface: 3028m2. Builds: up to 200m2
Price : 65,000 Euros Code : CRETE AL / P11
---
A One Bedroom Traditional Stone House With Views Of The Bay And Mountains : Apokoronas : Crete
A stone built villa located in a picturesque village of Apokoronas. The villa has traditional features including wooden ceilings, key stone detail inside and wooden shutters and doors. The property has spectacular views of Souda Bay and the White Mountains; it is finished and ready to move in to. The popular tourist resorts of Plaka, Almyrida and Kalives are just a short drive away. The ground floor includes a living room with an open plan kitchen, a guest WC and a storage area under the staircase that leads to the second floor.
The second floor includes the bedroom with a large terrace, wardrobes, and a bathroom with a walk in shower. Size: 52m2 : Plot: 300m2
Price : 130,000 Euros Code : CRETE AL / H73
---
A Two Bedroom House With Pool : Apokoronas : Crete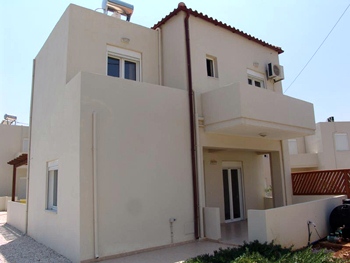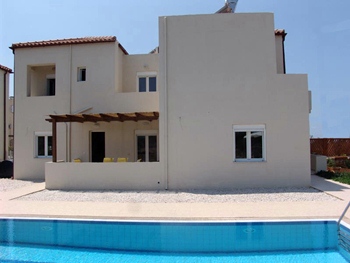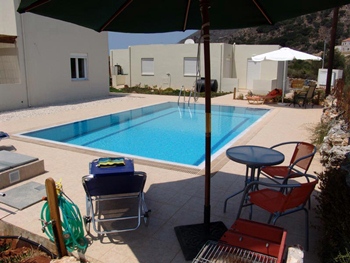 Semi-detached house located in the area of Apokoronas. The house is on two floors and has two bedrooms, one bathroom, a fitted kitchen with white goods included, a living room, and spacious terraces. The house is equipped with double glazed, aluminium framed windows, air conditioning, and solar panels for hot water.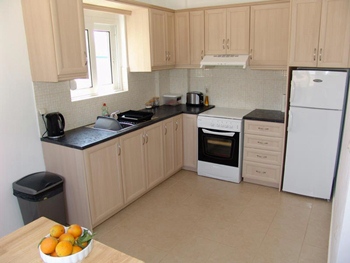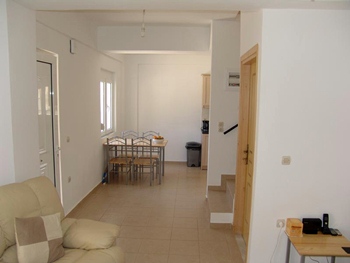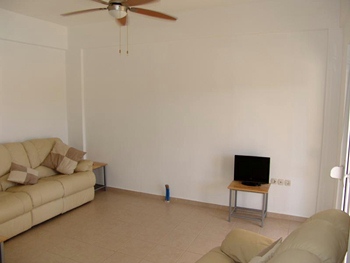 The property includes a shared swimming pool, and a garden. House size: 70mē
Price : 120,000 Euros Code : CRETE AL / H42
---
TO

HOME PAGE TO

PAGE 1 TO

PAGE 2 TO

PAGE 3 TO

PAGE 5 E MAIL
BRIAN