These Properties are from all over Greece and have been selected for Good Value, Good Quality, and Good Location and come recommended. They can be found again on the button of their particular area.
---

To View. Scroll down to the Bottom of each Page.

---
A Luxury Villa In The Wonderful Lakkes Foothills : Peleponnese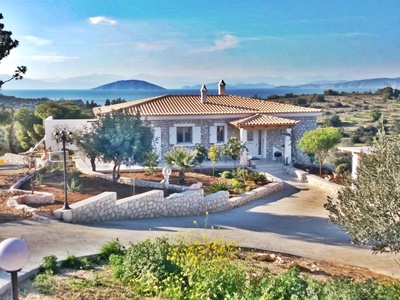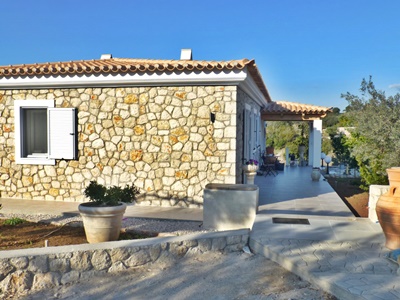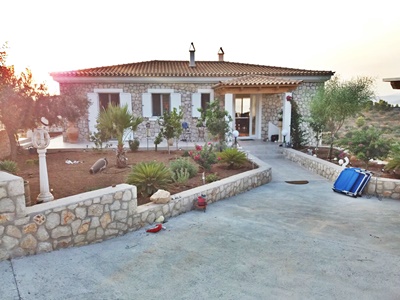 This is a beautiful large bungalow type villa with a living area of 167 sq mts with a basement studio built in 2019.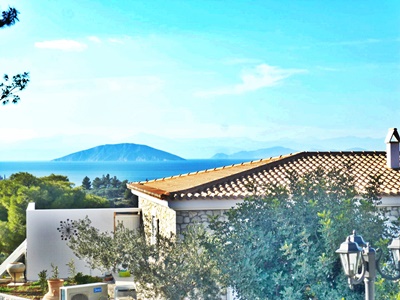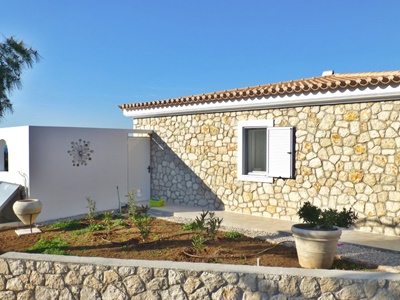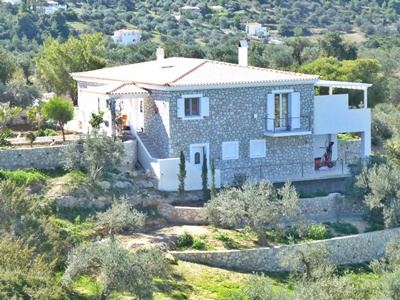 On the ground floor are 2 bedrooms ( One currently used as an office ) a dressing room, a combined living and dining room and open kitchen plus a spacious bathroom and a small bathroom with shower.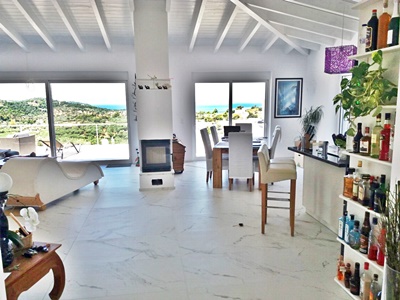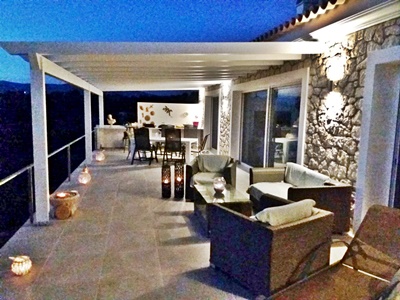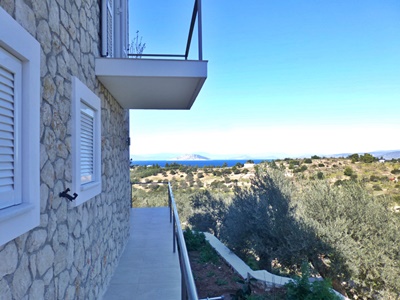 The porch is almost 5 metres wide running along the entire long side of the house plus a veranda area with jacuzzi. From this verandah you have a fantastic view of the sea, the Island of Psili off the coast and the other finger of the Peloponnese with its mountains some of which are 2500 metres high and covered in snow until May.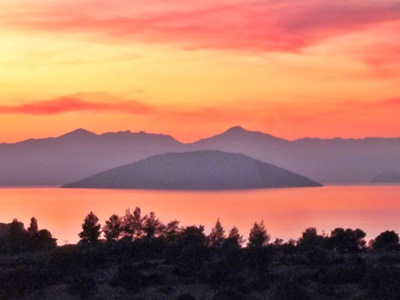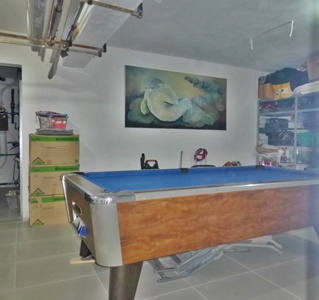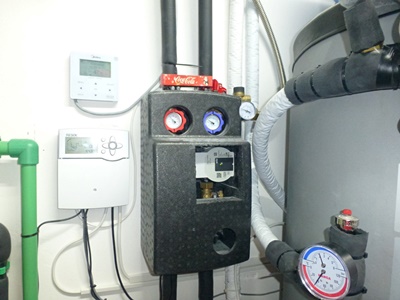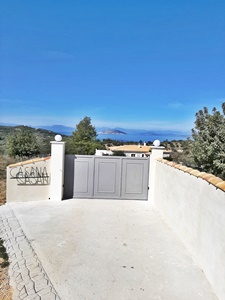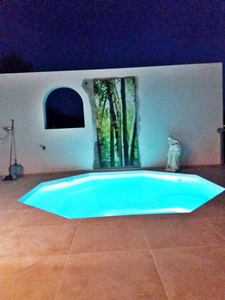 Further details of this property and location can be had by E Mailing brian@briansgreekproperty.co.uk and asking for Code LAKKES CASANA2/010
Price : 380,000 Euros Code : LAKKES CASANA2/010
---
A Lovely 4 Bedroom Villa For Sale : Acherouness : Skyros.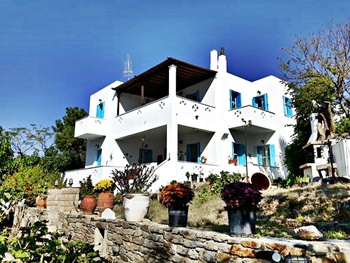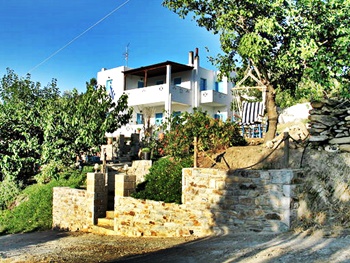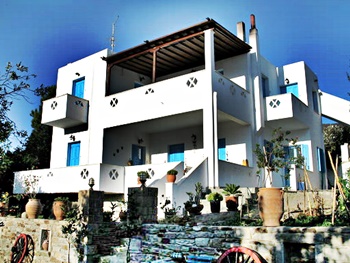 The property consists of two self contained apartments with separate entrances with 2 bedrooms with fully fitted kitchens.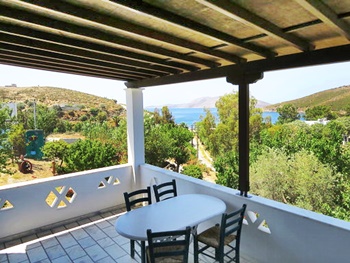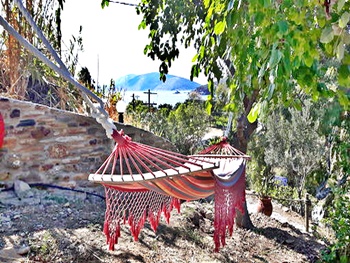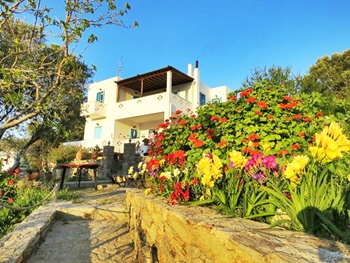 The properties face west with the sun up behind in the morning and setting in front in the evening.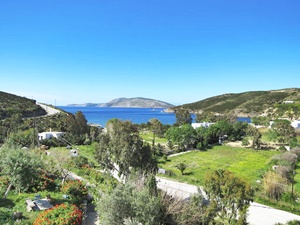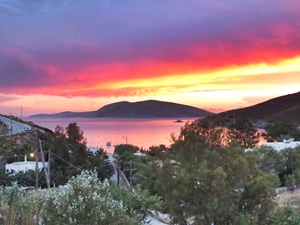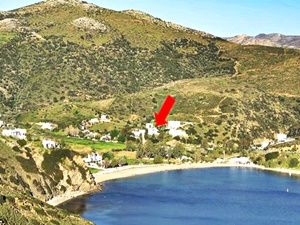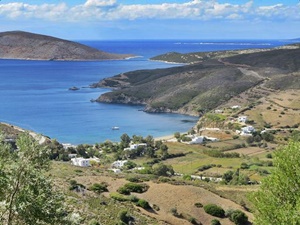 The 2 Storey House is close to the sea and the bay of Acherouness with panoramic views across a valley and miles of rolling hills.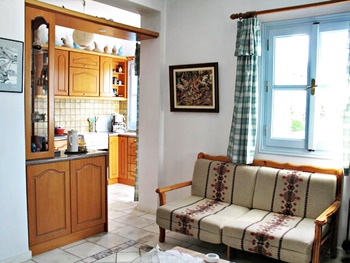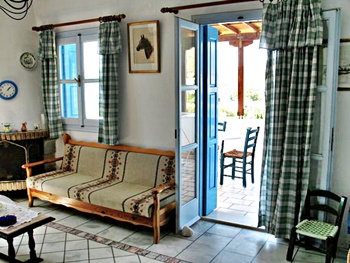 This property is located in the village of Acherouness on the beautiful Greek island of Skyros. It is situated on a small hill overlooking the warm waters of the Aegean sea, with panoramic views across a valley and miles of rolling hills. On clear days there are spectacular views to the mountains of Evia on the mainland. Approximately 1km away from the property is the island's picturesque harbour of Linaria with its fresh seafood restaurants, mini supermarket, stylish Kavos café/bar, and a petrol-filling station.
Please note: This property is being sold "as seen" which includes various other items belonging to the current owners that are included in the sale of the properties and surrounding land (such as a Suzuki outboard boat engine, surf boards, 2-3 small boats and a small trailer). Therefore, this would make an ideal holiday home and/or an excellent project for anybody looking to invest in a small renovation-project.
A Comprehensive Description Of This House Is Available By E Mailing Brian : Ask For SKYROS JT/010
E MAIL BRIAN
Price : 325,000 Euros Heavily Reduced To 195,000 Euros O.N.O Code : SKYROS : JT/010 NEW Viewings available with sufficient advance notice.
---
A Five Bedroom Hilltop House With Views Over To Athens : Mesagros : Aegina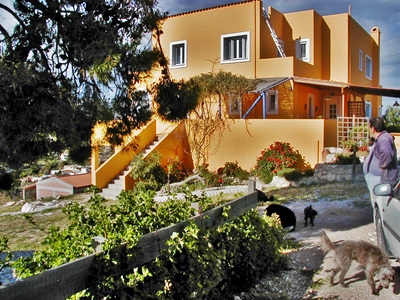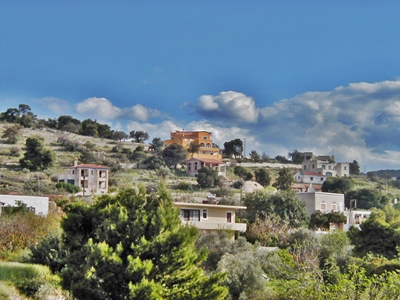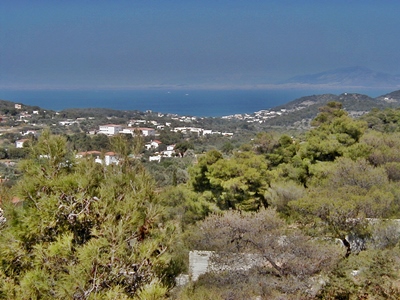 This beautiful home sits on 4,507 square metres of property looking down into the village and the valley of Mesagros, up to the medieval site of Paleo Hora and out to the Saronic Gulf and the city of Athens. It is a magical location. Built in 1997 by the present owners, this is a comfortable place to live all year round.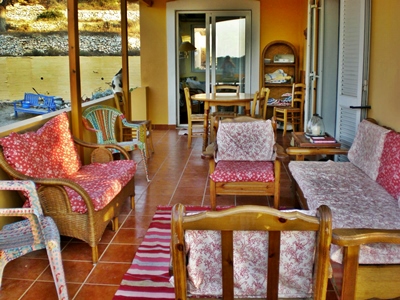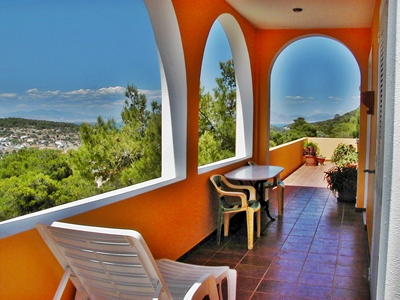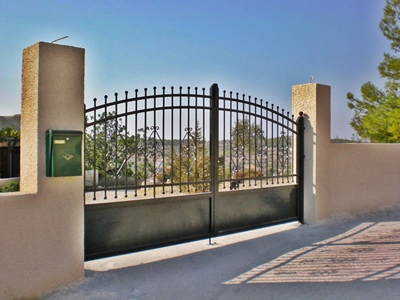 The grounds include about 50 pine trees in various sizes, stone walkways and walls, a large dog kennel built over a 60 cubic meter cement water cistern. One side of the property is left wild and rocky, filled with thyme, wild rose bushes, meadow flowers and trees, the other side of the property is half cultivated with a long winding driveway leading to a double black iron fence and a cement wall surrounds the land. It is private and quiet.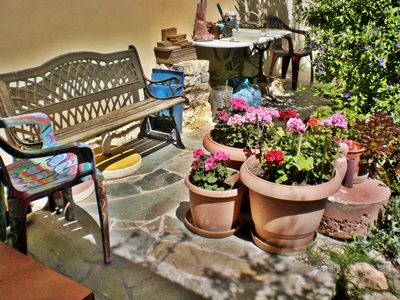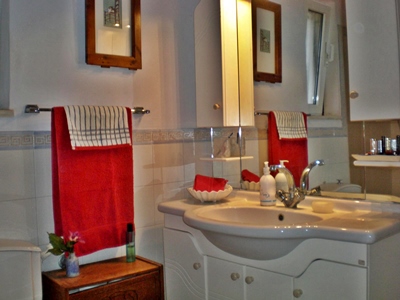 The house is open and airy with balconies off every room up and down. There is a fireplace in the main area and a sunroom off the open kitchen which is a dream kitchen for people who like to cook. There is also an entrance hall, with a laundry/storage room off the entrance hall. The living area is two floors high with a large round window bringing in the light all day long.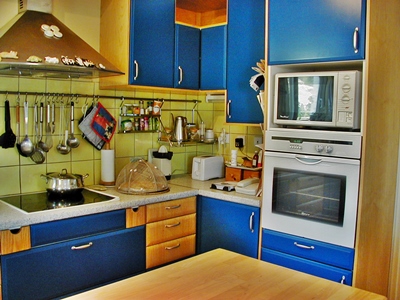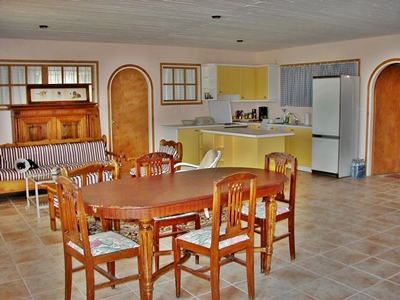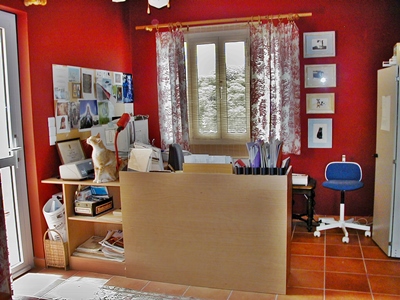 There are two bedrooms upstairs; the master bedroom has his and her bathrooms and the large balcony looks towards Athens, where the city lights are dazzling on a clear night. There is also another open area (which could be closed off) used as a computer/office area and library, with a view to the living room and the large round window.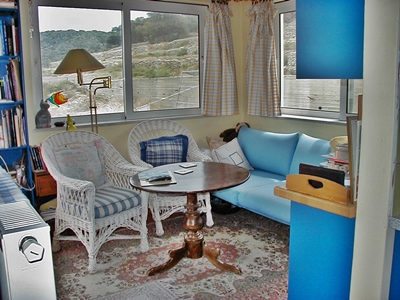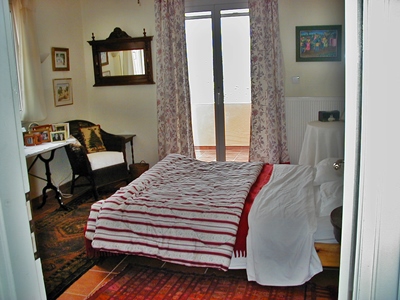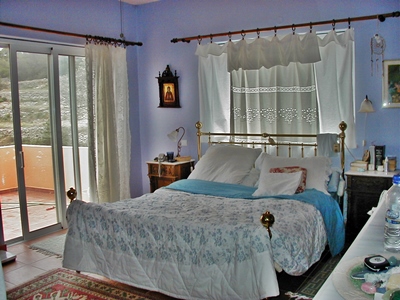 The house is 337 square metres in area, (house and apartment) and is built into the hill so the basement front is on ground level and features a complete apartment with two bedrooms, a kitchen and bathroom. Behind lies a storage area, workshop and furnace room with a staircase leading upward. The apartment has its own entrance and outside terrace area making it totally independent. A permit could be obtained to build a second house on the property and there is plenty of room to put in a swimming pool as well. Amenities include a solar water heater, central TV antenna, a storage area under the terrace with an outside entrance, air conditioning in the master bedroom, ceiling fans in most rooms, shutters or bars on almost all doors and windows, tiled floors throughout, and solid interior doors.
And when you need a city break, Athens is only a boat ride away: 45 minutes by hydrofoil or 75 minutes by ferry boat; easy to go into the city for the day and return.
This is a wonderful house for a family with lots of room for guests and situated in a beautiful location. An excellent investment!!
Price : 400,000 Euros Or Near Offer Code : AEGINA PK / 010
---
A 2 Bedroom House For Sale : Gonatsa : Mani
This gorgeous property and land really does have the WOW factor. Entering through a sliding gate to the parking area, you get out of the car and just think WOW!!!
This is an ecological house where everything including the electricity is run by solar power so no cables or poles anywhere. The views are absolutely superb, the outside space is amazing with large patios, lots of room for al-fresco dining, a large 8m x 4m heated swimming pool and an olive grove, all sitting in 4119m2 of land.
There are 65 olive trees which are all organic. It is really difficult to leave this stunning area to even enter the house. When you do enter through a very attractive arched door the ground floor offers a large open plan lounge with a very good log burner which can heat the whole house and a fitted kitchen area with a gas cooker.
Also on this floor is one double bedroom with a smaller log burner. A shower room also situated on this floor is extremely up market.


A wooden staircase takes you to the first floor where there is a large double bedroom which has double doors leading to the upper terrace with sea view and it also has another balcony with views to the mountains. There is also another very up market bathroom with a separate shower. There are some wooden shutters on the windows but the others are open making this a very light and airy property. Built in 2000 this property is very spacious at 150m2. The sterna holds 100,000 litres of rain water and there is another tank which holds 10,000 litres and this is used for watering the garden. You drive down a 600m track to get to the house and this makes it very private and also very peaceful.
Features : Good Price: 295,000 Euros : 2 Bedrooms : House Area 150 sq mts : Plot area 4119 : Parking For 4 Cars : Mains Services Ecological Solar Panels : Swimming Pool : 8m x 4m heated swimming pool with wooden decking for sun loungers and chairs : Stoupa 4 klms : Nearest beach 4 klms : Magnificent Sea & Mountain Views.
Price : 295,000 Euros Code : MANI VBDF / 285
---
A Building Plot For Sale With Planning Permission : Horokopio : Koroni : Peloponnese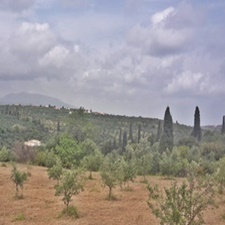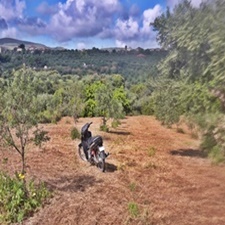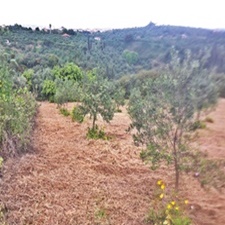 The owners of this project cannot continue through changed circumstances. Everything is for sale. Plot : Permissions : Drawings, a great chance for someone !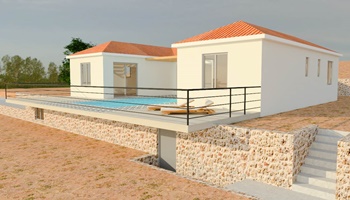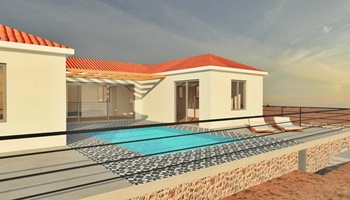 This is a 4,000 square metre building plot situated near the lovely village of Horokopio. Horokopio is close to the lovely seaside village of Koroni. The plot has planning permission included in the price for a house of 132 sq mts. There is easy access from the main road and it is only a 1/2 mile walk to the village, and approximately 1.5 Klms to the sea side.
Price : 65,000 Euros Or Near Offer For the plot, planning permission, and drawings ! Code : KORONI LJOB/010 Take over this project for 65.000 Euros
---
A Stone Built Villa For Sale : Gytheio : Laconia : Peloponnese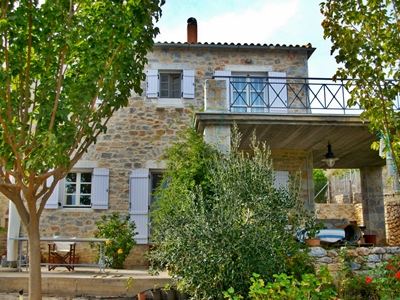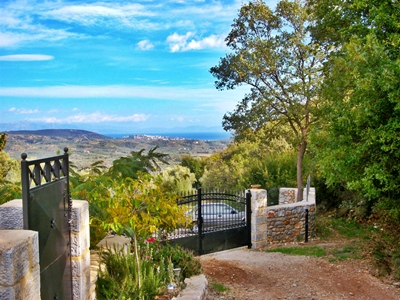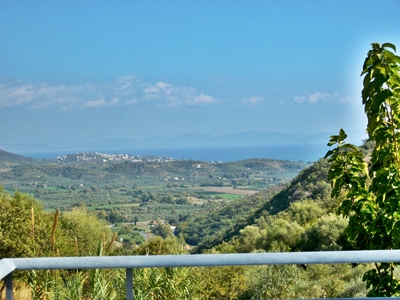 T
he house has a fabulous view of the Lakonikos Kolpos ( Laconian Gulf ) towards the sun rise in the East and is located between Gytheio (A lively Harbour Town) and Areopoli, Lakonias Peloponnese only a

short distance from the sea.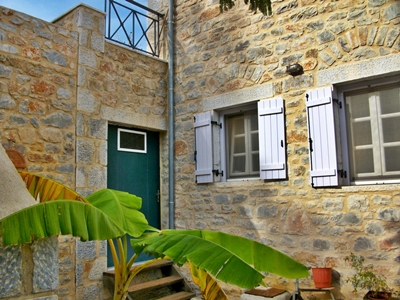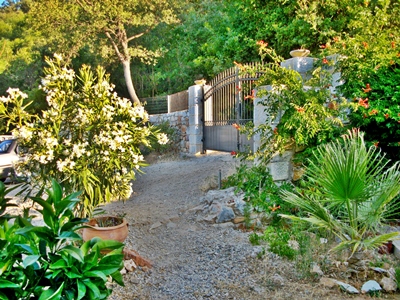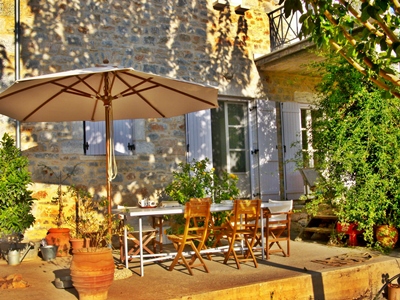 The location is also green in winter and has a very good climate and dry air for most of the year. There are several quiet sandy beaches and bays within a 10 minute drive.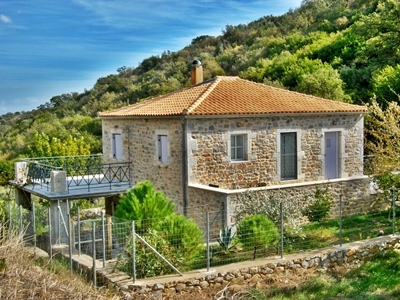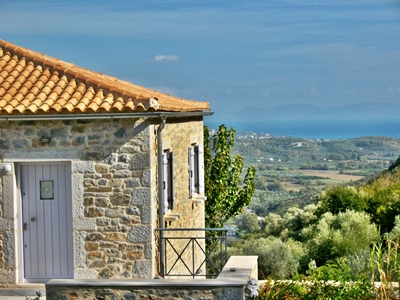 The house is comfortable all season and beautifully designed in co-operation with an experienced architect, and has a magnificent sea view towards sunrise which offers peace and privacy without isolation being only 500 metres outside a small village. A cool refuge in summer and easy to warm in winter. It is only 40 klms south of Sparta within easy reach from Athens or Kalamata airport.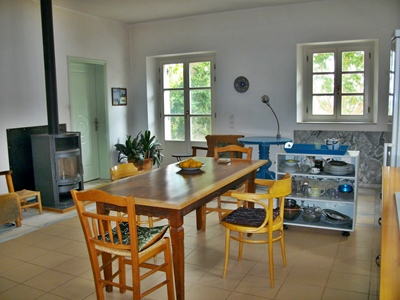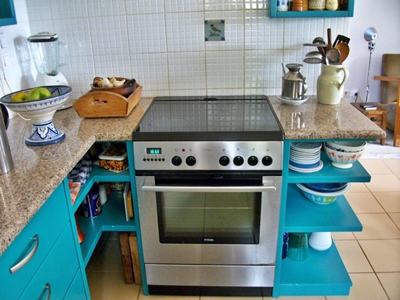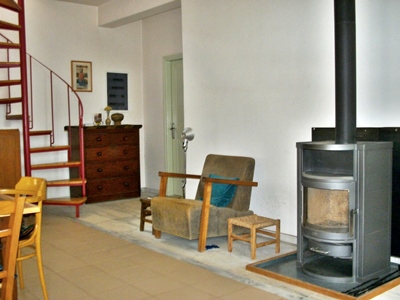 The house has four bedrooms and two bathrooms and a large kitchen-living room, and double glazed windows with mosquito and fly screens. The house has TV satellite receiver/TV antenna, and all rooms have built in satellite cable, and internet and telephone sockets. Everything is in excellent condition.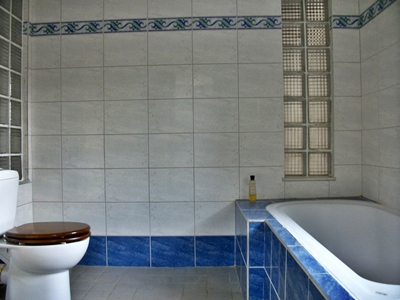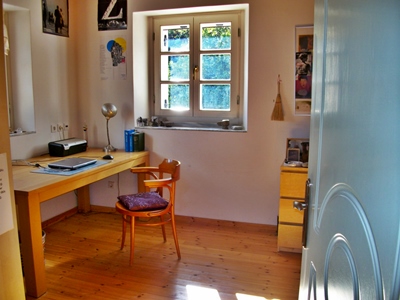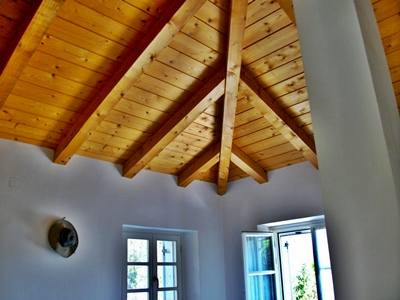 The house measures 144 sq mts and stands on a 1200 sq mt fenced plot, and is planted with orange, mandarin, lemon, olive, fig, pine trees. Palms Aloe Vera, yucca, Grape, Banana, oleander, lavender and several kinds of roses,
Price :

Price Slashed For a Quick Sale 195,000 Euros

Code : GYTHEIO P&EA/010

Fabulous Bargain For Someone. So Much For So Little
---
Village House For Sale Only 50 Metres From The Sea : Kassandra : Halkidiki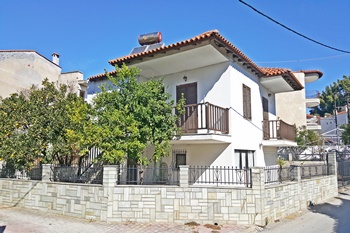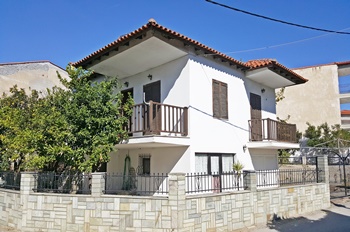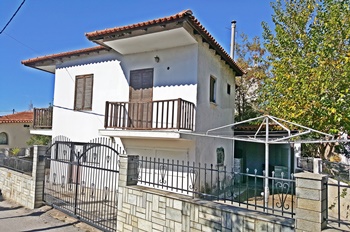 Situated just off the beach road this pretty, private detached house is very conveniently located in a lovely resort on the west coast of Kassandra Halkidiki.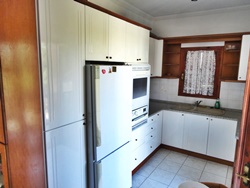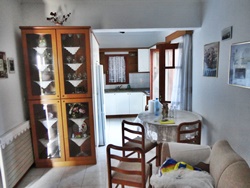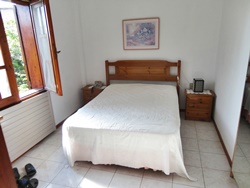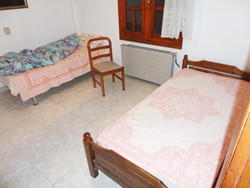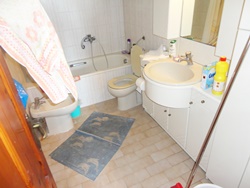 On the doorstep you have a long sandy beach and quayside with a wide choice of tavernas, cafes and bars and it's just a short level walk to the local shops where you can find all necessities year round. The house is two storeys with the ground floor providing 2 storage rooms and a garage but they could possibly be converted into additional accommodation. In general the house is immaculately presented but would undoubtedly benefit from updating/refurbishing. Accessed by an external staircase, the first floor contains a large living room with a fitted kitchen, full bathroom and 2 double sized bedrooms. Additional features include central heating installed, traditional wooden windows, shutters and two balconies both enjoying a sea view. All furniture, appliances, fixtures and fittings are included in the sale price. The garden is fully enclosed and mostly paved with a just a couple of mature citrus trees and raised flower beds to maintain! It has a built in rotary washing line, BBQ area and secure off road parking.

Features : Building size : 70 square metres : Constructed 1980 : Plot Size 250 sq metres : 2 Bedrooms & 1 Bathroom : Store rooms : Heating : Air conditioning : Garden : Solar panel : Sea Views : Town centre 250 metres : Sea Side 50 metres :
Price : 150,000 Euros Code : HALKIDIKI LE/209

---
A Large Fully Furnished 2 Storey House With An Adjacent Guest House & Studio Office : Alonisos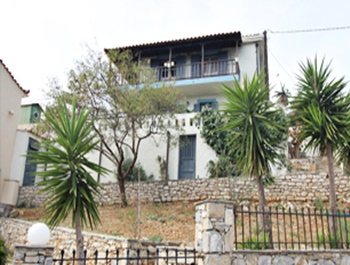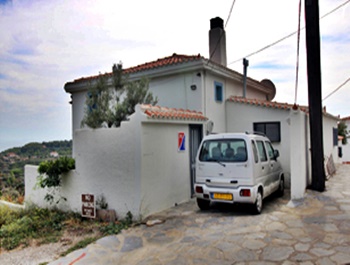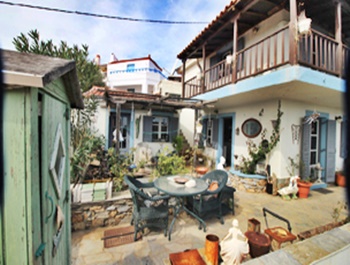 The house is conveniently situated just outside Chora on the road to Megalo Mourtias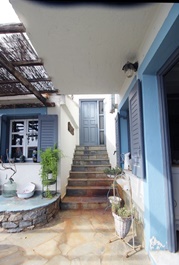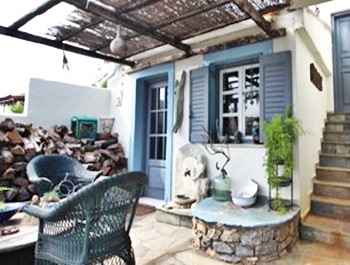 The house has storage rooms and a built area of 150 square metres with 2 bathrooms and 3 toilets. It has a 40 m3 water storage as well as a local government water supply and a septic tank and its own parking at the side of the house.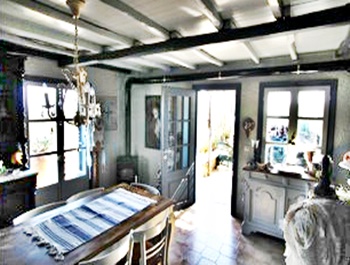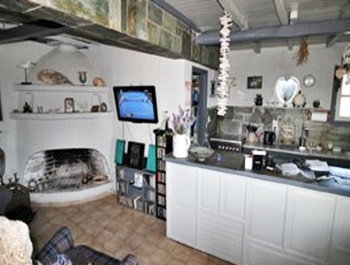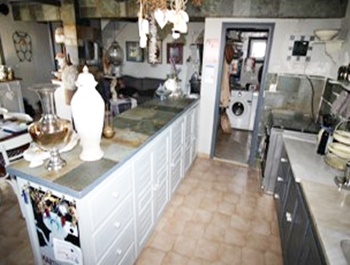 In the two storey-house there are 2 bedrooms for two single or one double bed. The adjacent guest house has a large bathroom and a living room /bedroom for two single or one double bed.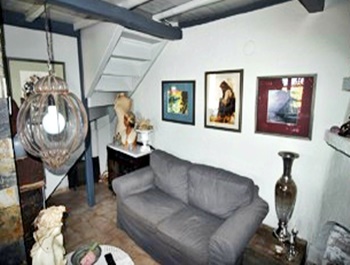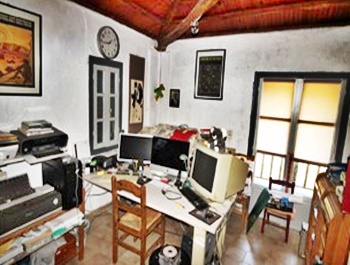 The second adjacent house has split level, a toilet and is particularly suited as an office or studio.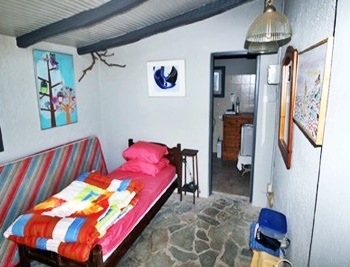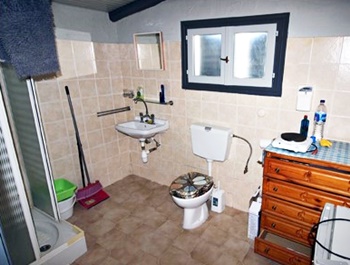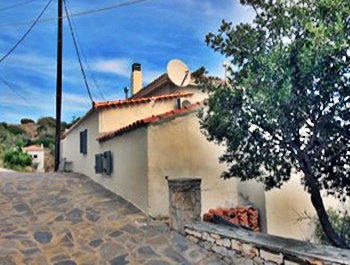 The house is situated at the bottom of a picturesque old village on the beautiful island of Alonisos. The house is excellently suited for permanent living. Both houses have their own separate entrance, and have a splendid view over the sea to the Two Brother Isles.
PRICE : 250.000 EUROS For both houses fully furnished Code ALONISOS WO/010
---
A 2 Floored Water Side House For Sale : Askeli Bay : Poros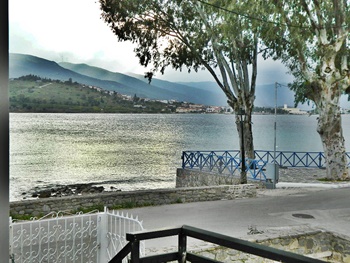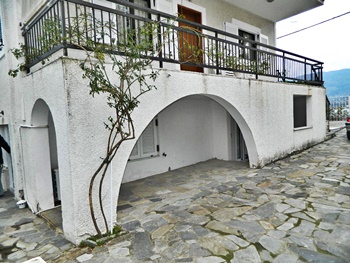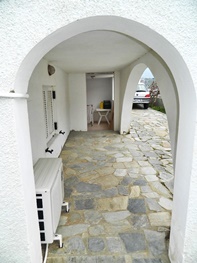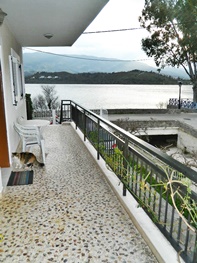 This is a beach front house situated on the road in front of the beach in the popular Askeli Bay on the Island of Poros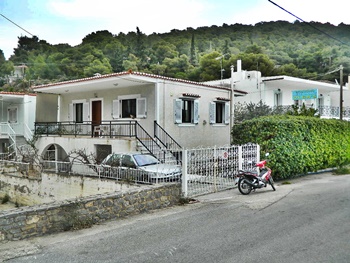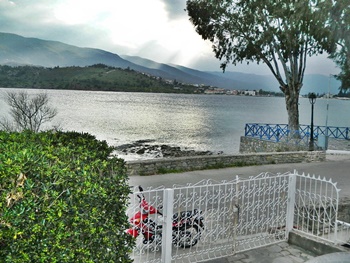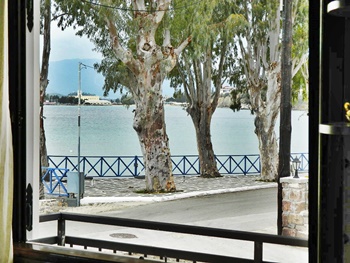 The house has fantastic views of the sea and the mountains, and takes advantage of the beautiful evening sunsets.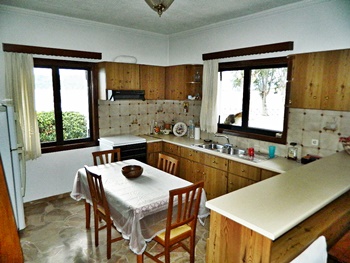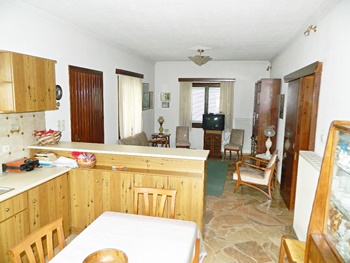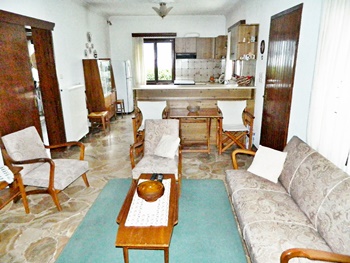 Nearby are tavernas, bars, coffee shops and two large supermarkets that are open all year round.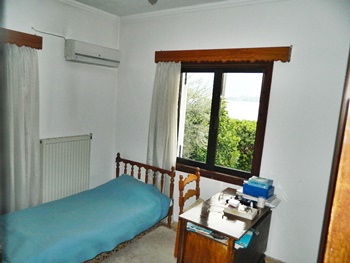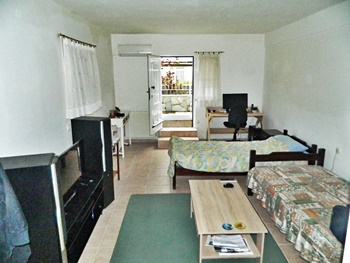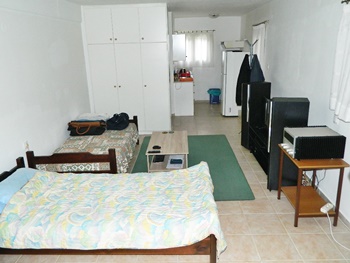 The sea is crystal clear and very safe for swimming for all the family. The bus passes by the house in summer and visits the famous monastery of Poros and returns to the town. Poros town and the Port of Poros are approximately twenty minutes walk away, where there is a bustling town with tavernas, coffee shops, bars, tourist shops, supermarkets, doctors, and dentists.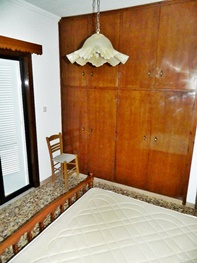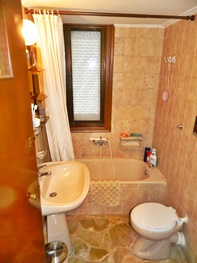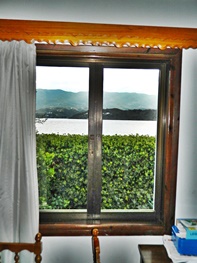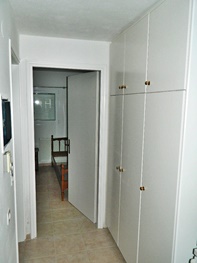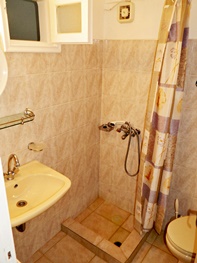 The house is on two levels on a plot of 250 square metres. The first floor consists of a fitted kitchen with bar / dining area / lounge ( Open plan ) two bedrooms and a bathroom. The ground floor has two studios with a bathroom and a fitted kitchen. The house has central heating and three Air conditioning units.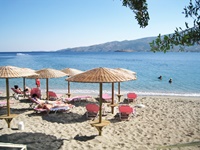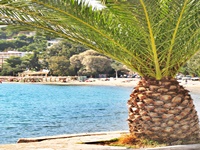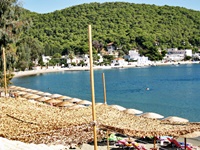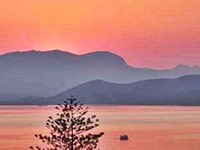 Price : 250,000 Offers Considered Code : POROS KRIS / 460
---
A Modern 2 Bedroom Property With Roof Terrace : Traganis : Pythagorian : Samos

A STAR PROPERTY Highly Recommended By Brian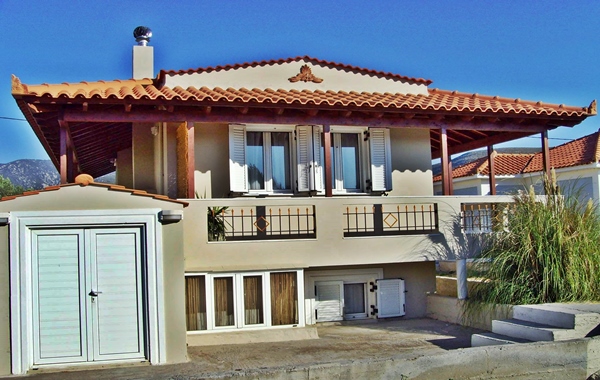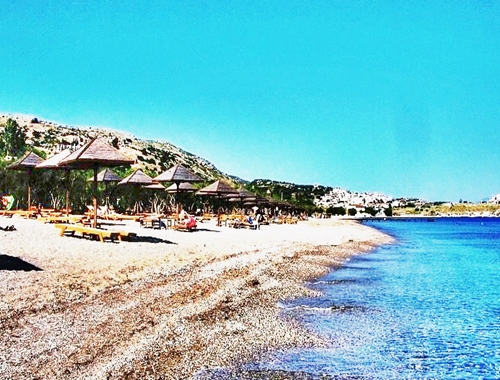 With only one mile to the beach above and with both sea and mountain views this 2 bedroom property is for sale at a bargain price.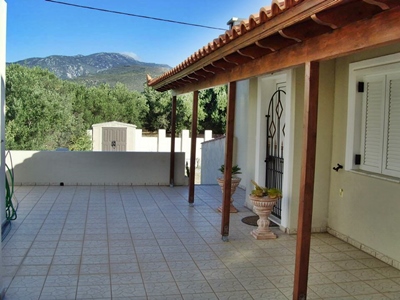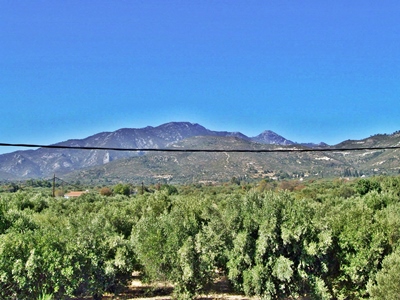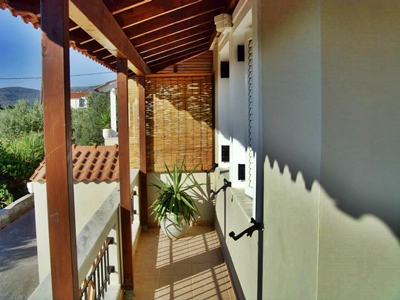 It is to be sold key in the door fully furnished and ready for immediate occupation.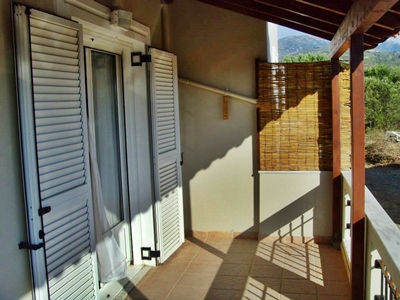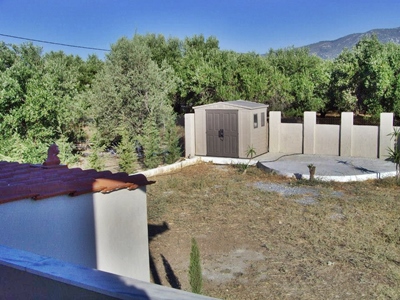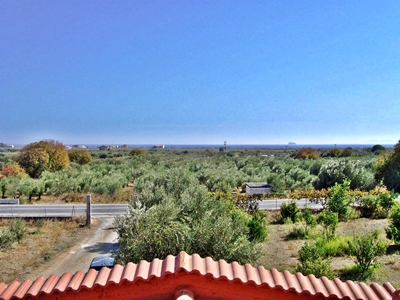 The property has one fully fitted kitchen, two bedrooms, two bathrooms and two toilets and is built on two floors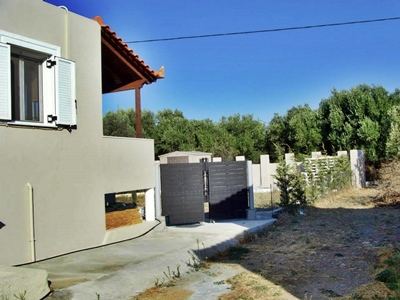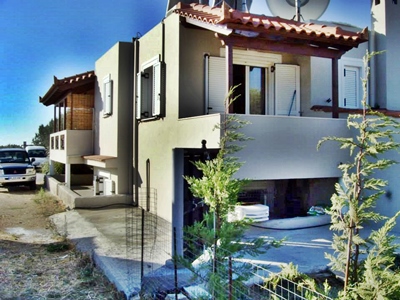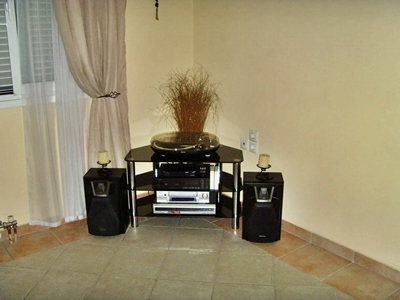 The build size is 130 square metres, with generous balconies and there is a 180 square metres rear garden with garage. There is enough room for a swimming pool and outside BBQ.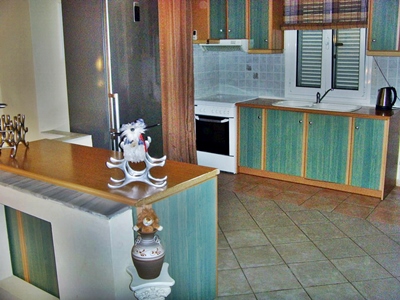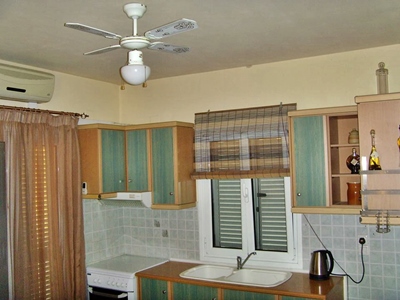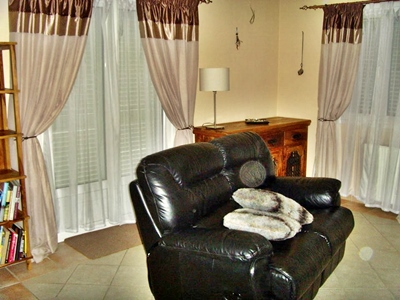 There is a basement studio : Double Glazing : A New Heating System : A Log Burner and it is fully tiled with a roof terrace. It is constructed in a conservation area.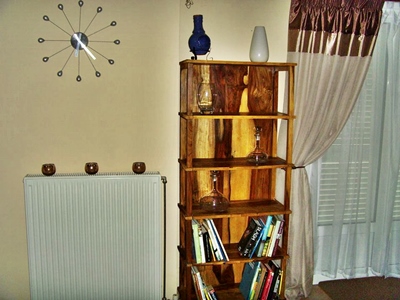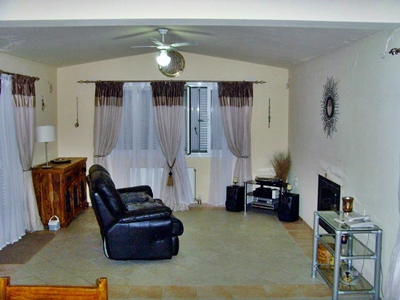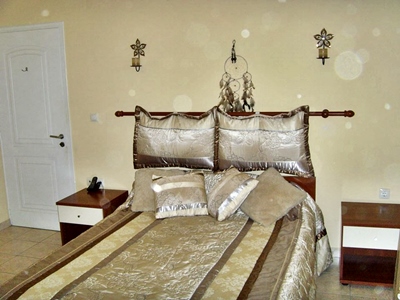 It is 1 mile from Potakaki beach with sea views and views of Mount Karvouni at the rear and Turkey from the terrace.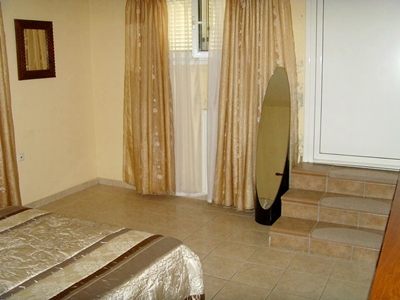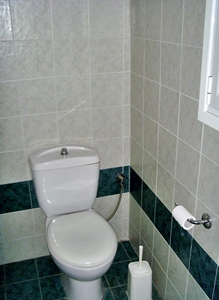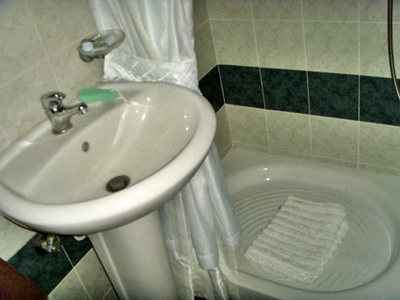 All the quality furnishings and appliances are included in the sale making this a desirable key in the door property sale.
Price : 180,000 Euros However Now SLASHED To Only 155.000 Euros. A Crazy price for so much property but must be sold. Code : SAMOS CM/010
---
A Lovely Detached Bungalow Set In Its Own Grounds : Panagia : Thassos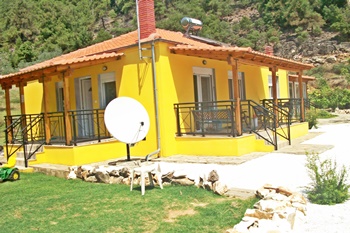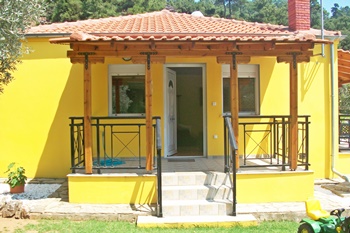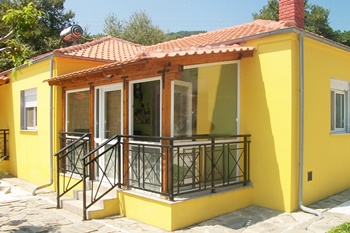 This 125 square meter bungalow, is only nine years old, and is situated near the village of Panagia a traditional Greek village on Thassos it has mountain views and distant sea views.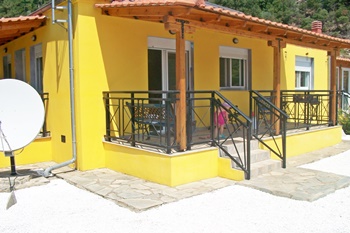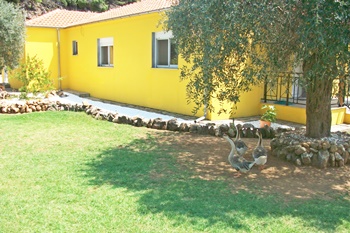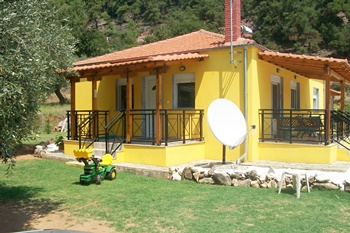 It comes with 3 bedrooms ( Main room en suite ) two bathrooms, two toilets, one utility room, a spacious kitchen and living area, a dining room, a conservatory, two balconies, central heating, solar water heating, and a garden shed. Fantastic.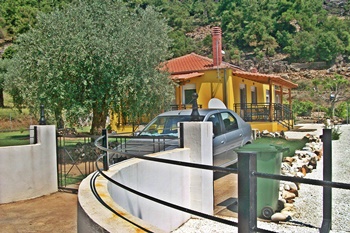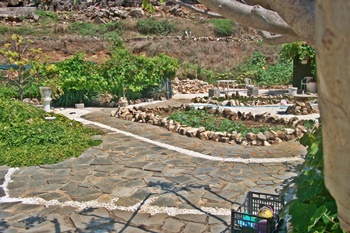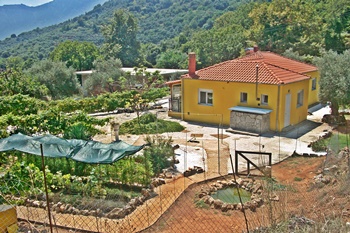 The Plot is 1883 square metres mainly set out as garden in three large beds with several areas for outside seating and BBQ.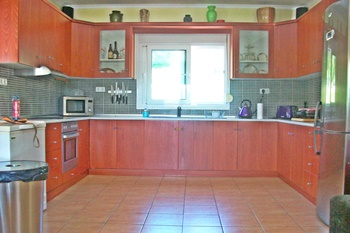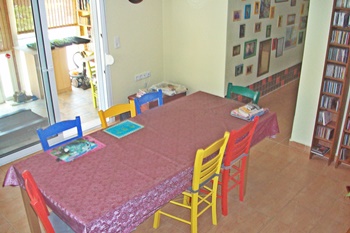 The gardens produce yearly tomatoes, peppers, courgette, pumpkin, melon, strawberries, broccoli, carrots and many others.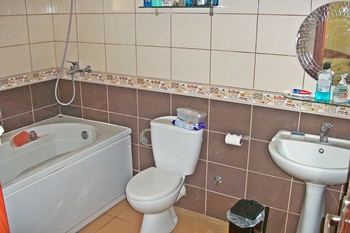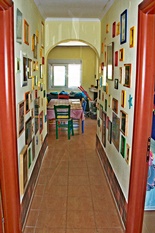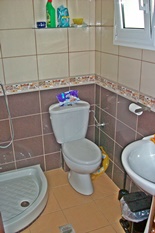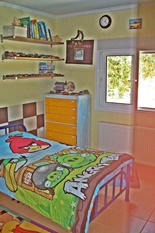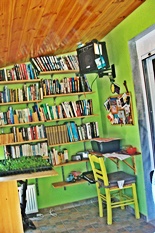 This is a well maintained property not needing any work and is fenced all round and there is room for a swimming pool.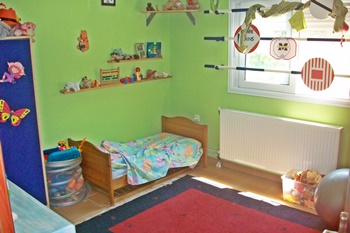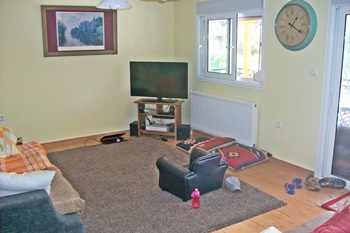 The village of Panagia is only 1 km away where there are all the essentials, bakers, butchers, minimarket, , bar and coffee shop and taverna.
The main town Limenas ( Thassos Town ) photos below, is only 6km away with large supermarkets, banks, post office, etc.The closest beach is Golden beach which is just over 1 km. away, photos below.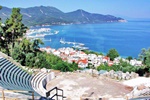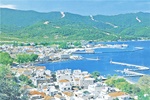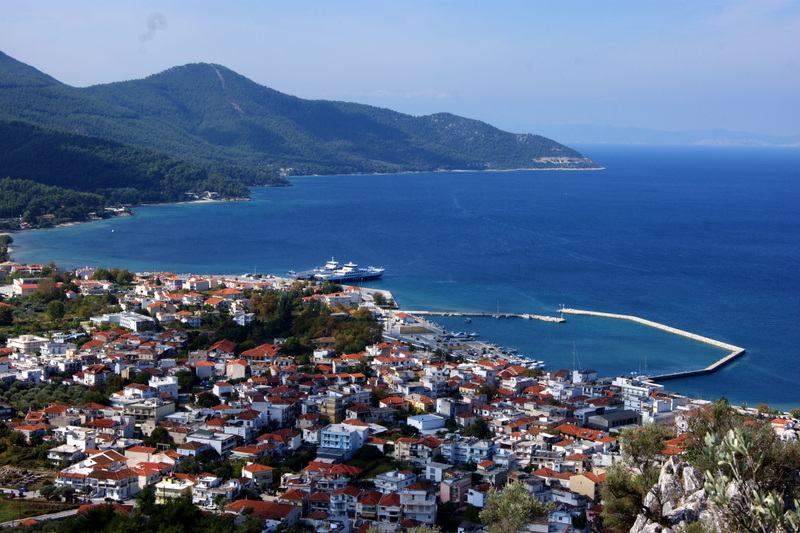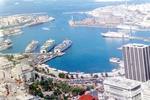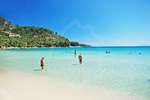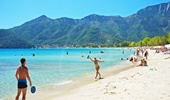 Price : 185,000 Euros. Or Near Offer Code : THASSOS KD/010 A Greek Plated Chevrolet Matis Taxed and Insured is for sale at 2,000 Euros or free if paying cash for the house.
---
Two Sea Front Apartments Overlooking The Harbour : Agia Galini : Southern Crete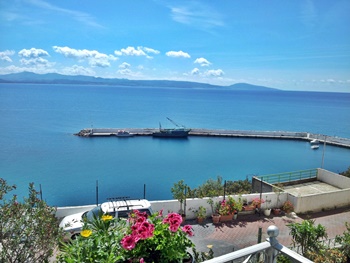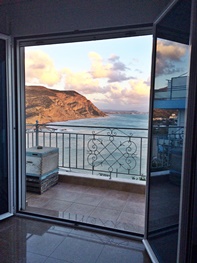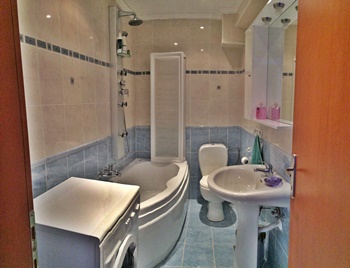 Part of a fully renovated apartment block on the ridge in Agia Galini village overlooking the the harbour and Bay of Messara, these apartments are available to buy.
The impressive position of this property in terms of views, location, accessibility to the village and beach makes it a rare and special find.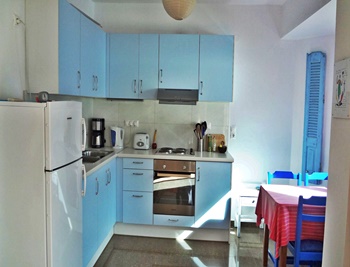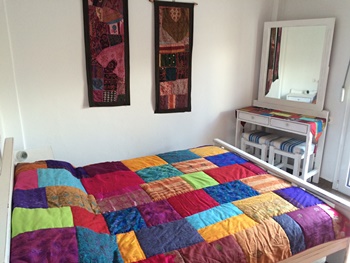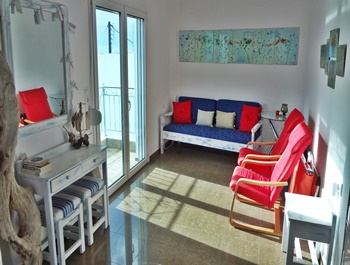 The apartment comprises : One double bedroom with quality fitted wardrobes : Fitted modern kitchen with appliances : Bathroom with bath and power shower : Open living-dining area with quality furnishings and sea facing terrace : Balcony to front and rear offering incredible views : High protective glass to windows : Air conditioning : Solar hot water : Security entrance : Internet connection is available and Private parking.
Code : CRETE LB/VAG266 Price : 112.000 Euros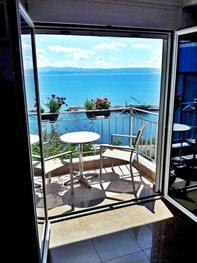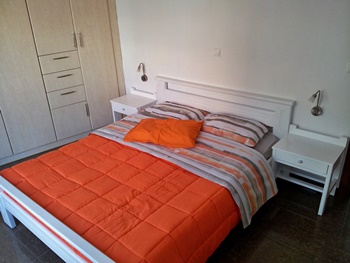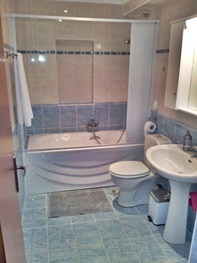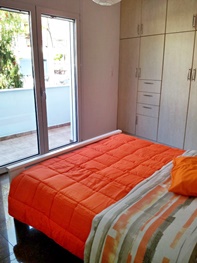 The impressive sea front location combined with incredible sea views, accessibility to the village and beach makes this a very special property. The property could be ideal to use as a permanent home or a holiday home or holiday let, the property has an EOT licence for tourism. Benefiting from full modernisation and quality fixtures and fittings the apartment comes fully furnished and ready for occupancy.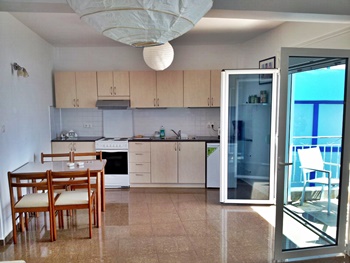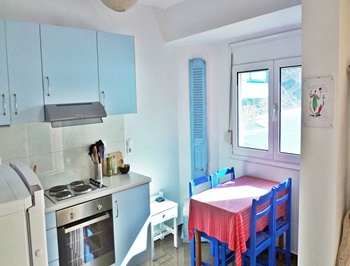 The apartment comprises : One double bedroom with quality fitted wardrobes : Fitted modern kitchen with appliances : Bathroom with bath and power shower : Open living-dining area with quality furnishings and sea facing terrace : Balcony to front and rear offering incredible views : High protective glass to windows : Air conditioning : Solar hot water : Security entrance : Internet connection is available : Private parking
Distances : Agia Galini village with amenities very easy walking distance : Harbour front and beach is a short walk
Code : CRETE LB/VAG267 Price : 128,000 Euros

---