---
Land And Villas For Sale : Saronic Gulf
Islands of Aegina And Agistri

Aegean Airlines have 2 daily each way flights From London to Athens.
For details click the Aegean Airlines Logo on my front page.

To View. Scroll down to the Bottom of each Page. Click at the Bottom to see more Pages.

---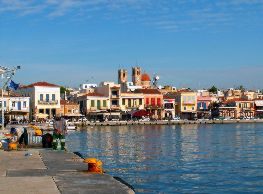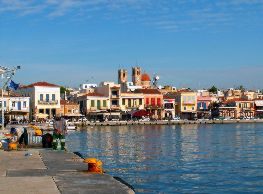 Aegina Island
The Easy To Get To Island
Directly connected by ferry and hydrofoil to Piraeus this is the Island due south of Athens and closest to Athens International Airport.
Due to its proximity to Athens it has desirable property and there are some lovely properties here to chose from with some very good quality houses.
Aegina offers something for everybody and being only 17 nautical miles from Piraeus it is clearly visible from the sea front and Acropolis in Athens.
---
A Delightful 3 Bedroom Town House For Sale : Aegina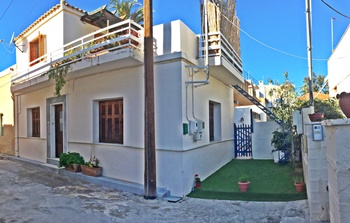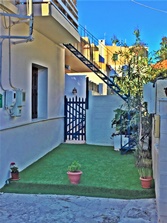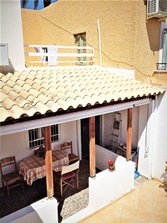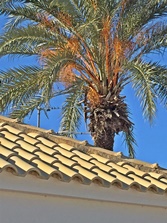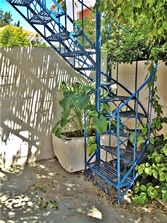 This is a delightful town house situated 10 minutes walk from Aegina waterfront.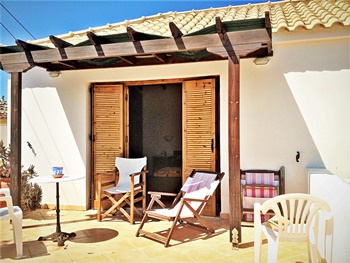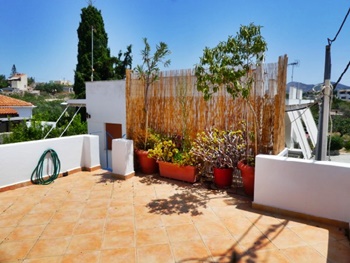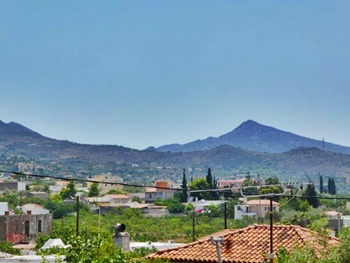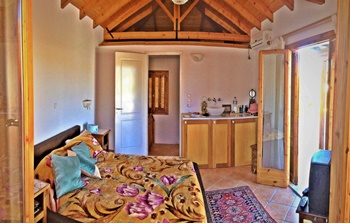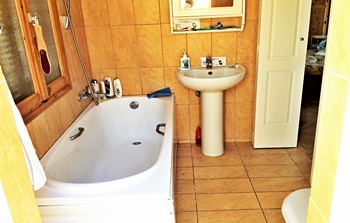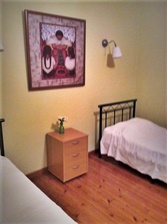 The house is built of traditional stone and rendering, the built area of the house is 132 sq mts. and comes with 3 bedrooms, 2 bathrooms, a kitchen, and 2 toilets. The house has been arranged for letting ( 600 Euros per week ) but for residential use one of these bedrooms could be converted to a lounge. Upstairs via a spiral staircase there is a separate double bedroom, bathroom, and 2 tiled patio areas. There is parking space for a small car. The upstairs plants have a timed watering system and controlled lighting for the patio. The house is fully air conditioned, and there is High Speed Internet throughout the house. Nearby there are traditional bakers, shops and tavernas.
Price : 175,000 Euros Reduced To 169.000 Code : AEGINA RJCA/010
---
A Beautiful Three Bedroom House : Mesagros : Aegina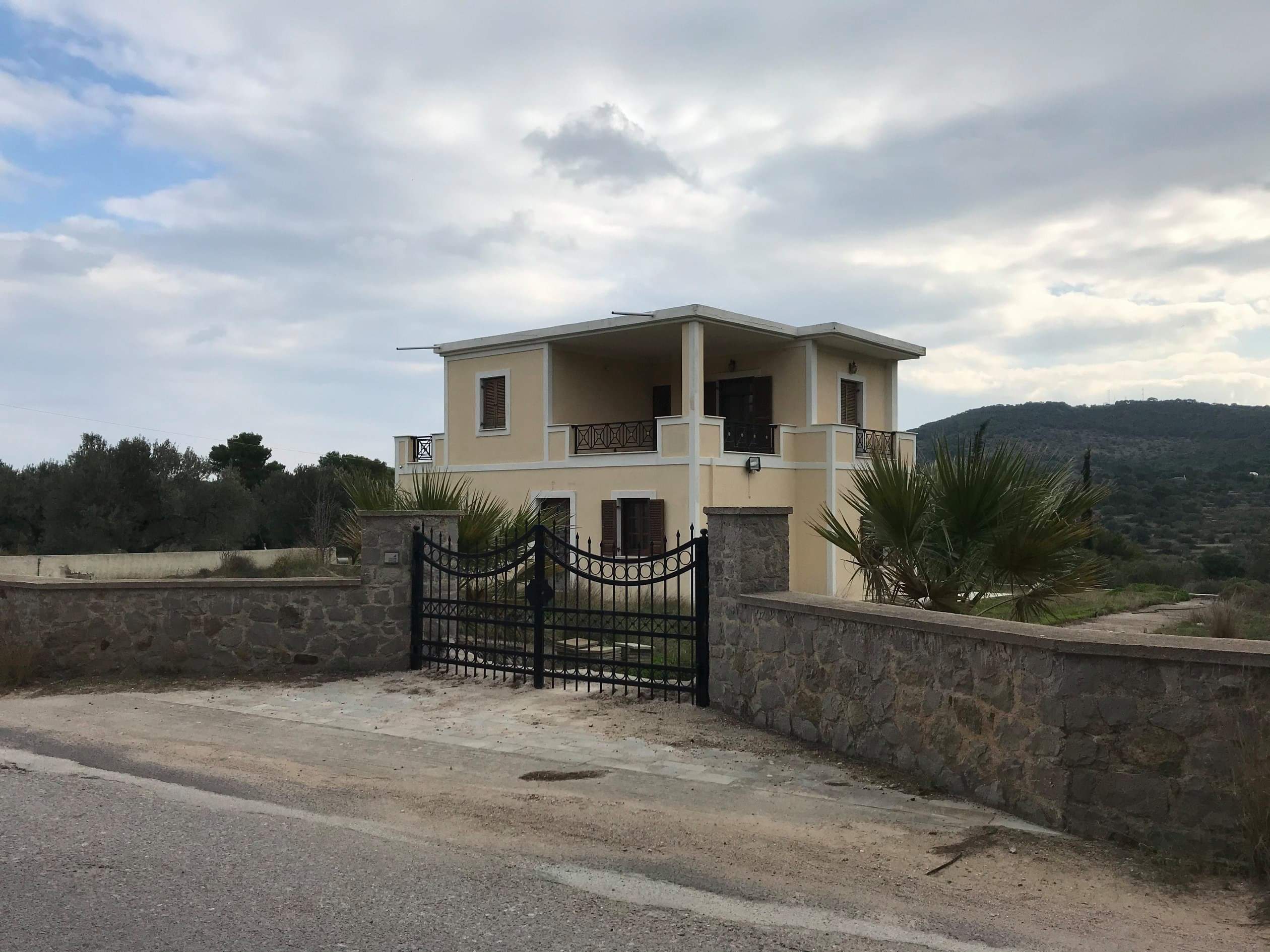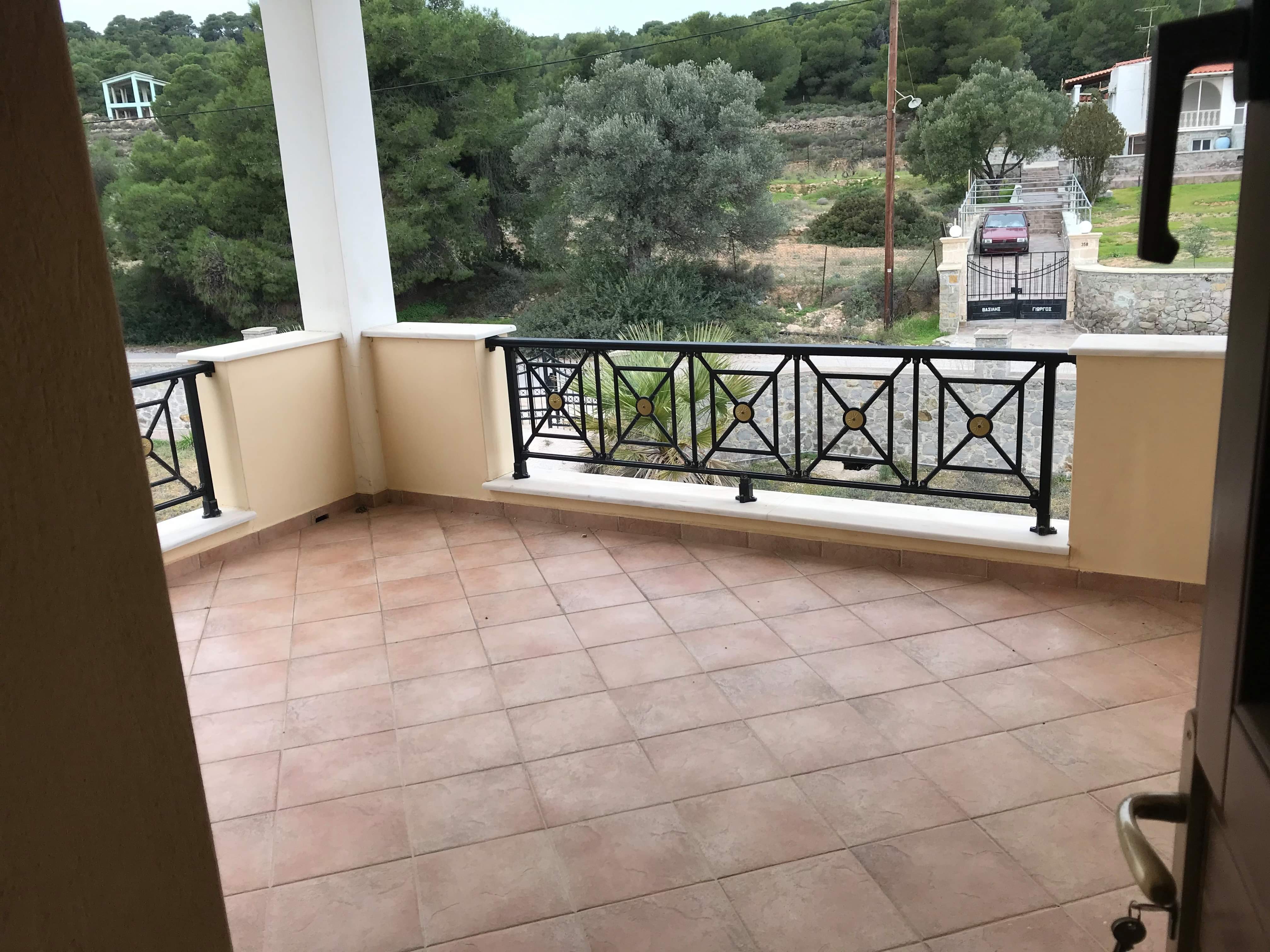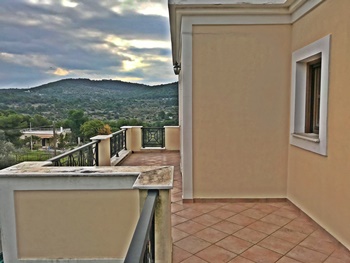 This House is located at Mesagros, Aegina. The old mountainous village of Mesagros is located 9 Km northeast of the town of Aegina. It is famous for its ceramic pottery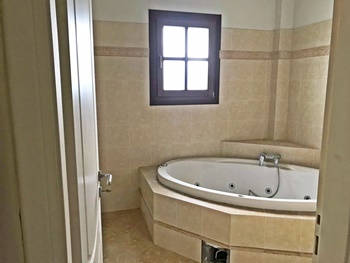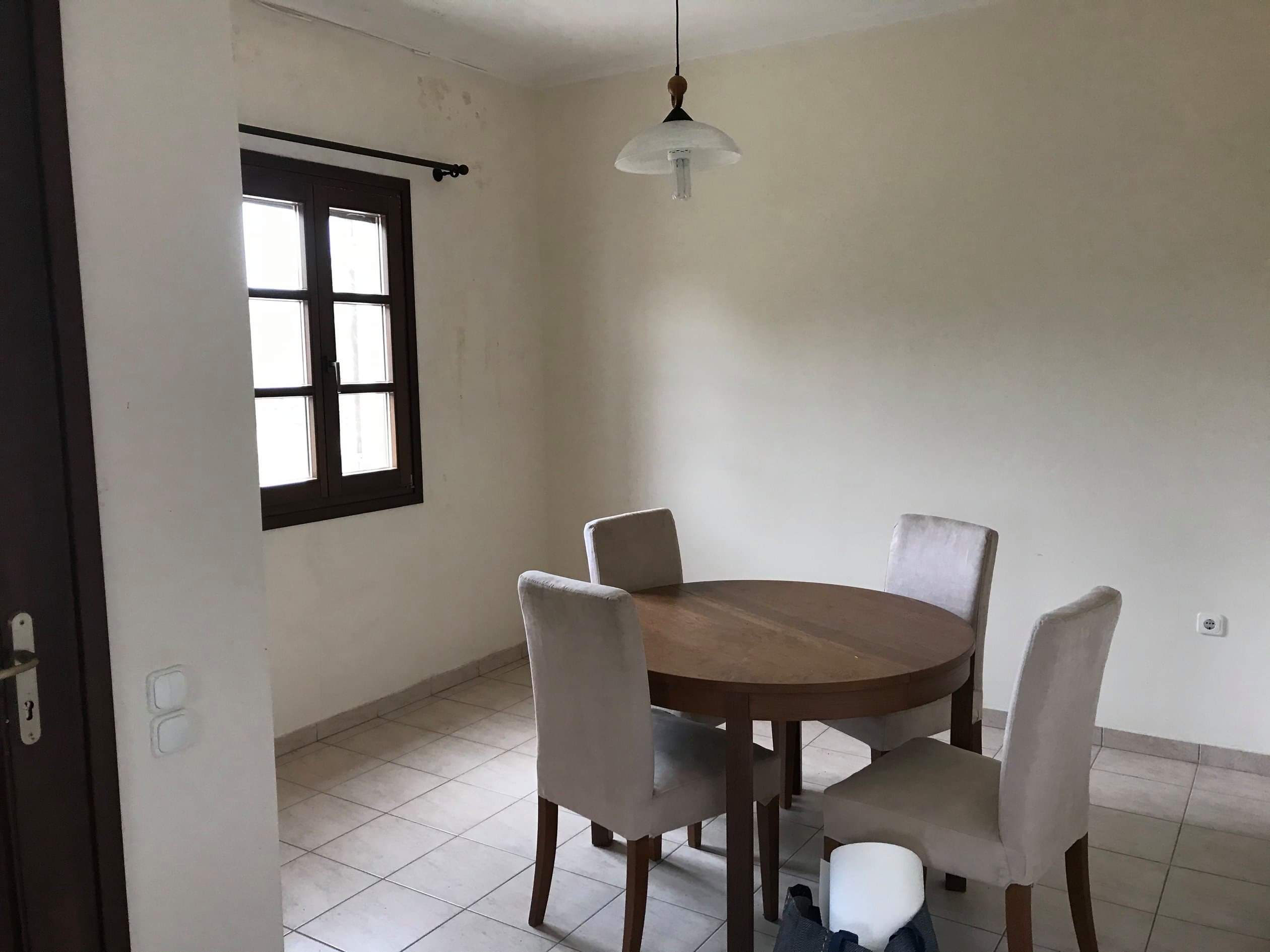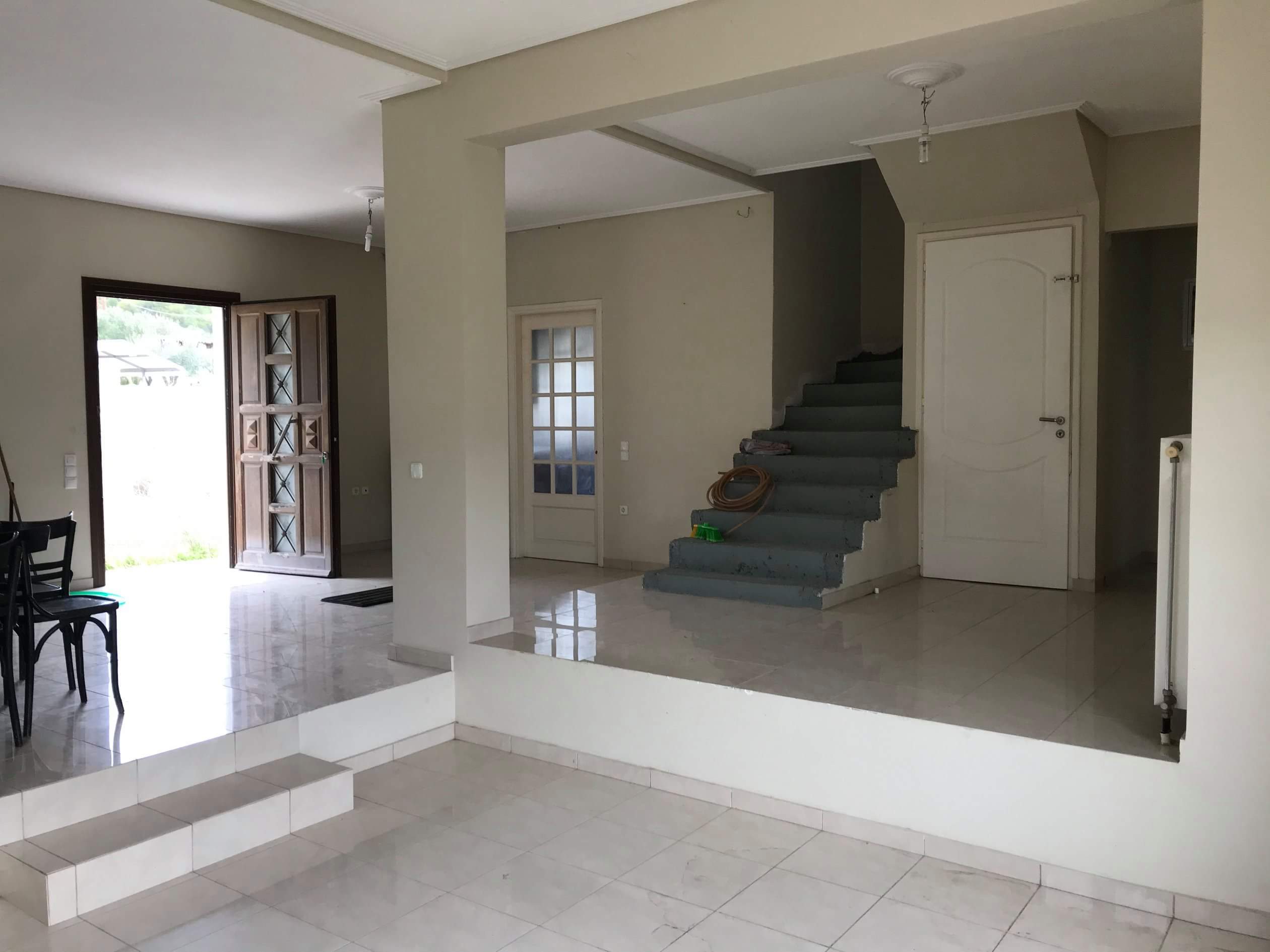 In a large plot of 2000 square meters of surrounding garden, there is a large 302 square meters house on 3 levels connecting with internal stairs.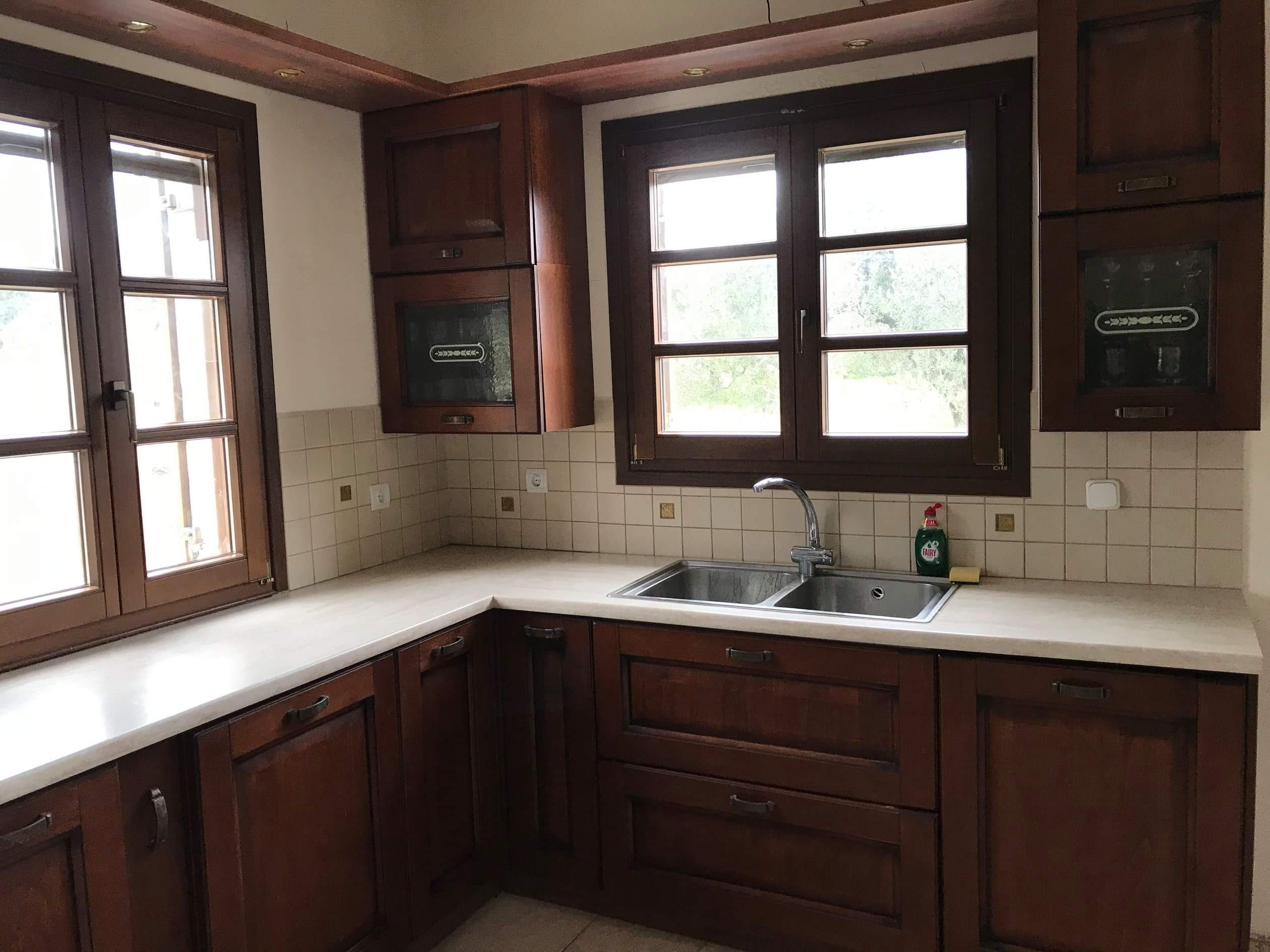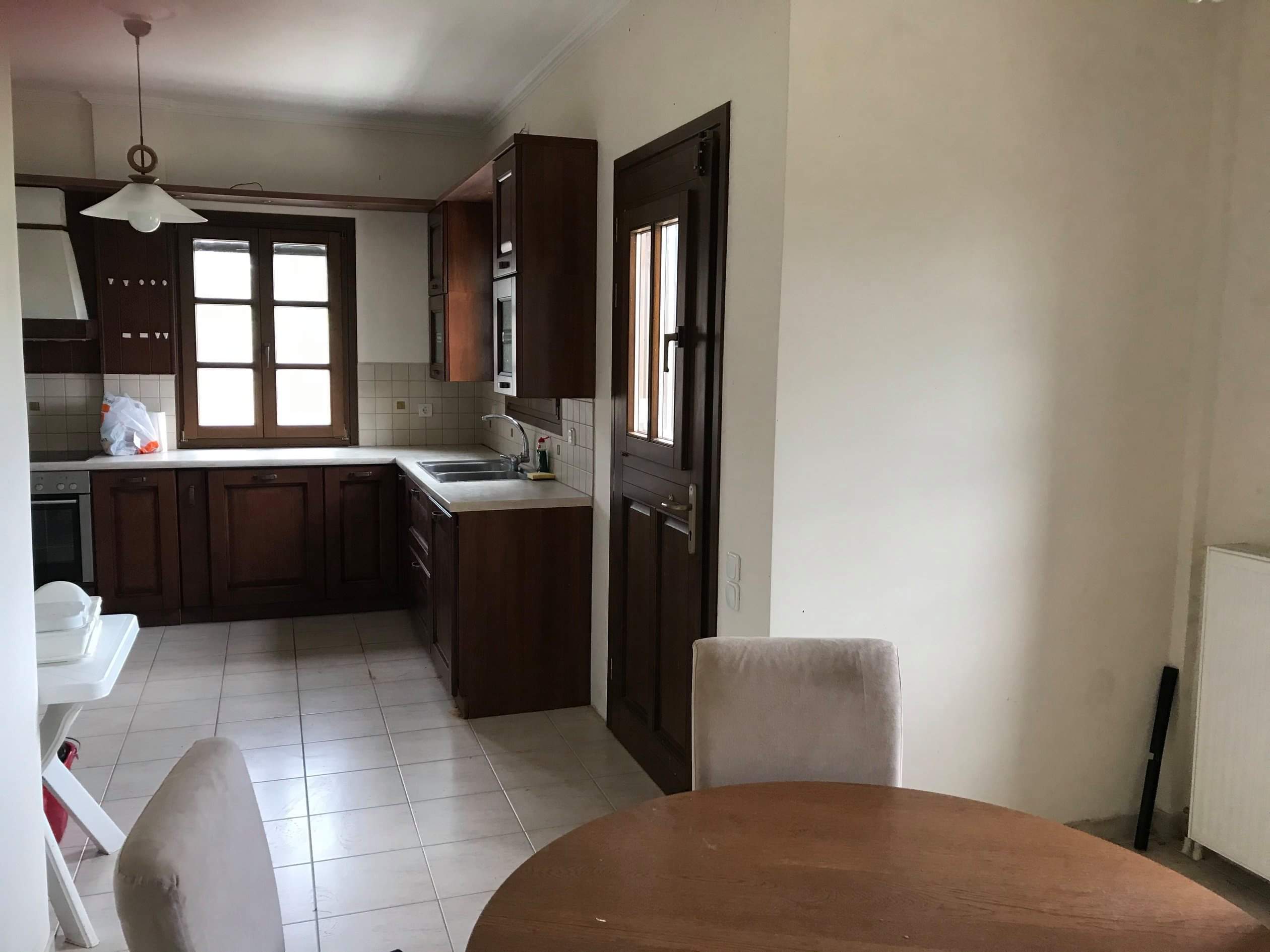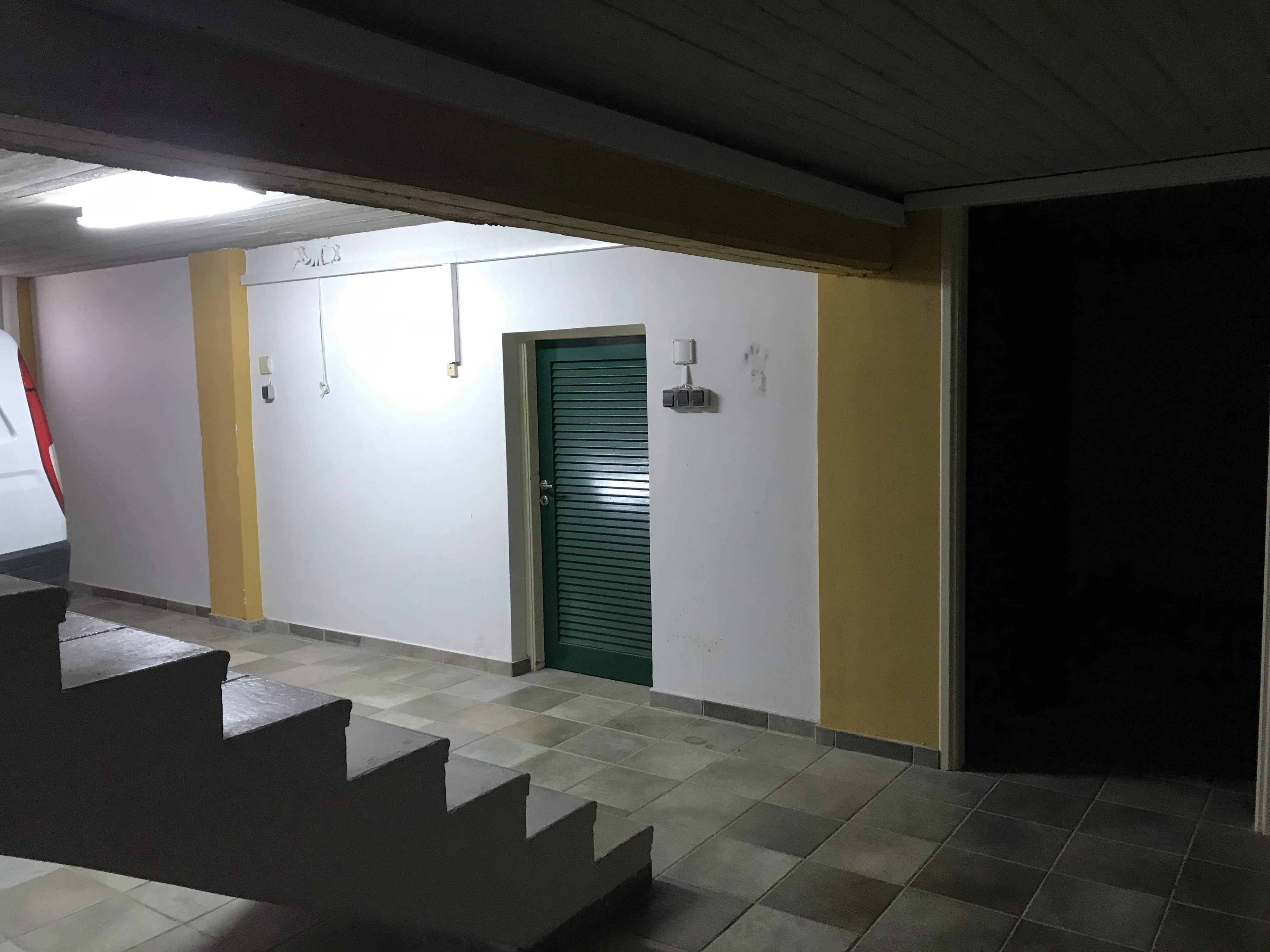 Each floor has 100 sq meters. The house has solar heaters and window nets. On ground level, there is a big living room, kitchen with dining, one bedroom, one spare room and one bathroom with shower, all ready for use. On the first level, there are 3 bedrooms, one bathroom and one spare room, unfinished. All the main bedrooms have balconies facing the mountain. There is an underground, garage, the oil burner and spare rooms for washing machines etc. The house is only a few minutes from major beaches.

Price : 280,000 Euros Code : AEGINA TGRH
---
A Beautiful & Typical Aegina Summer House Fully Refurbished In 2011 : Aegina Island : Close To Piraeus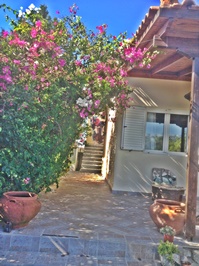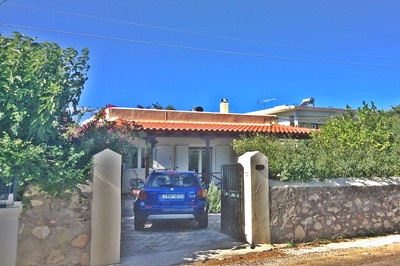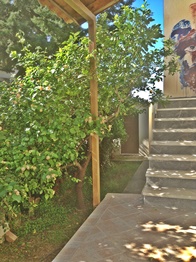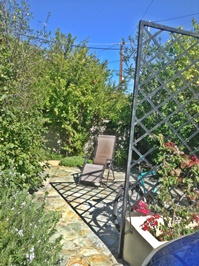 A High standard of refurbishment includes complete re- plumbing : Air conditioning : New double glazed windows : New Kitchen : Re Tiled Floors : Complete re decoration throughout.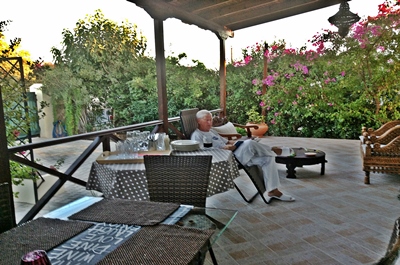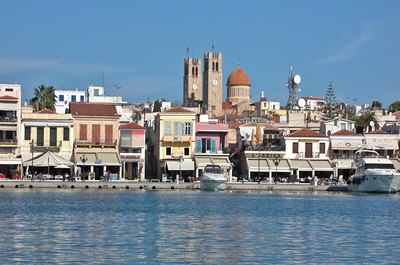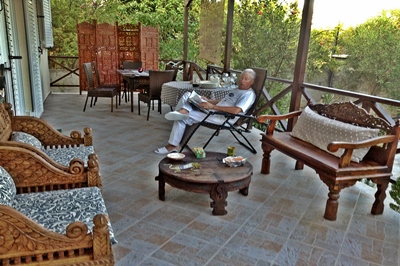 All services are on the mains : Sea view from roof terrace with panoramic views : Potential to build a further 30 square metres roof.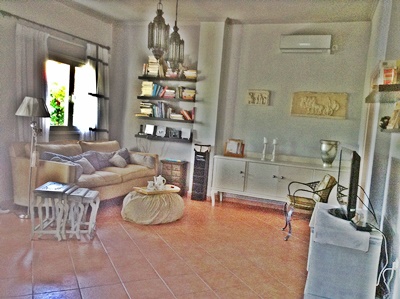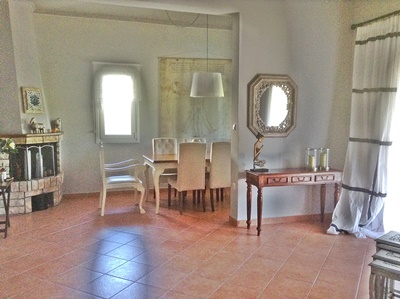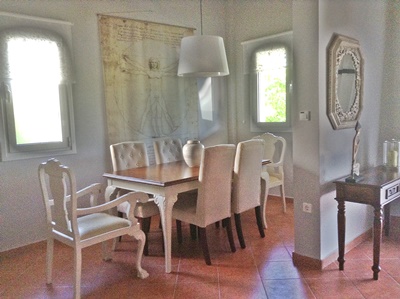 Large shaded veranda at house level : Paved sunbathing area at garden level : Lockable parking area.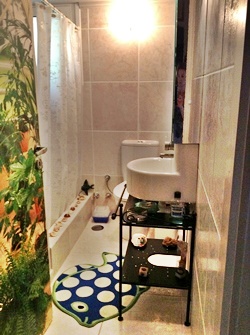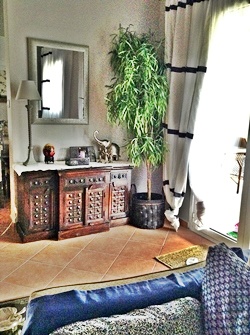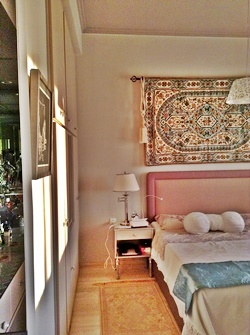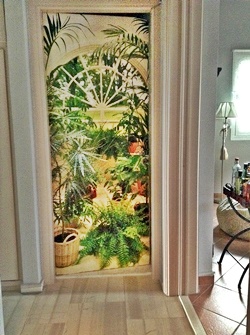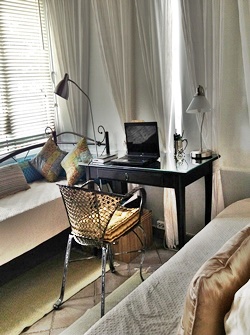 To be sold with white goods and good quality furniture, list can be provided : Location: Five minutes walk from beach and ten minutes from Aegina town : Presently owned by British owner and improvements fully legalized and ready to sell without complications : A Key In The Door Property : The entire house is stylishly presented, and must be seen. 3 Bedrooms and 2 bathrooms.
Price : 225,000 Euros A BARGAIN NOW REDUCED TO 189,000 Euros Code : AEGINA BK/010 SOLD
---
A Five Bedroom Hilltop House With Views Over To Athens : Mesagros : Aegina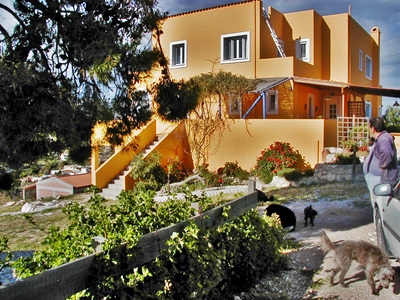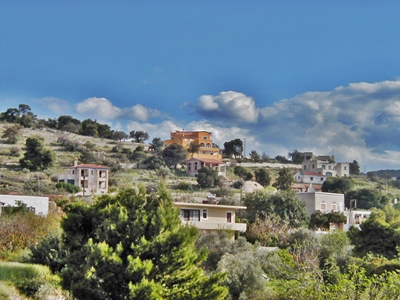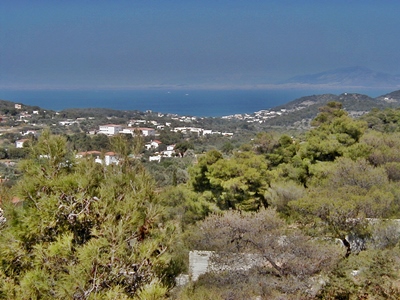 This beautiful home sits on 4,507 square metres of property looking down into the village and the valley of Mesagros, up to the medieval site of Paleo Hora and out to the Saronic Gulf and the city of Athens. It is a magical location. Built in 1997 by the present owners, this is a comfortable place to live all year round.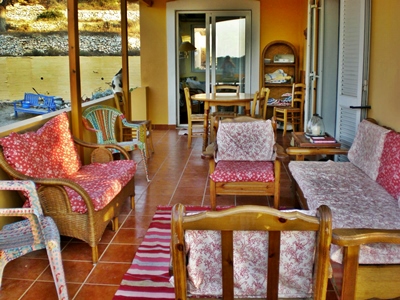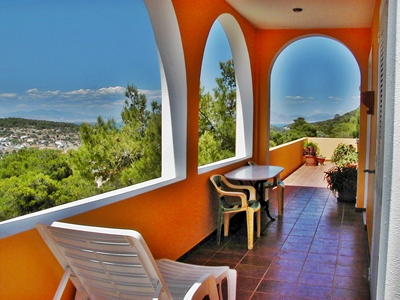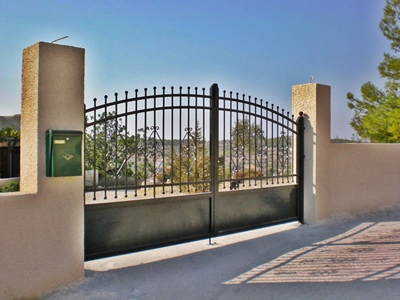 The grounds include about 50 pine trees in various sizes, stone walkways and walls, a large dog kennel built over a 60 cubic meter cement water cistern. One side of the property is left wild and rocky, filled with thyme, wild rose bushes, meadow flowers and trees, the other side of the property is half cultivated with a long winding driveway leading to a double black iron fence and a cement wall surrounds the land. It is private and quiet.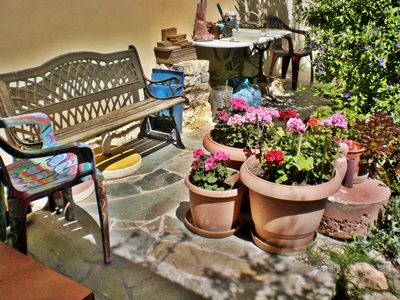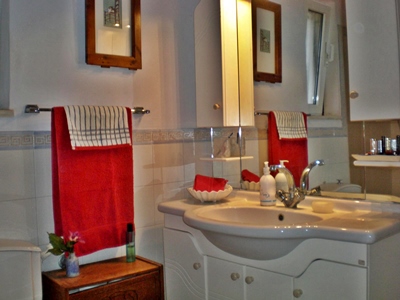 The house is open and airy with balconies off every room up and down. There is a fireplace in the main area and a sunroom off the open kitchen which is a dream kitchen for people who like to cook. There is also an entrance hall, with a laundry/storage room off the entrance hall. The living area is two floors high with a large round window bringing in the light all day long.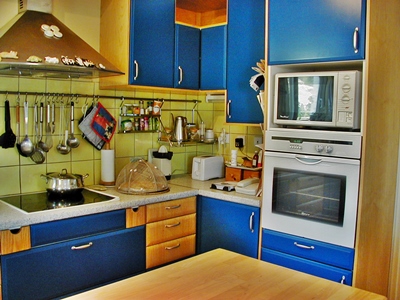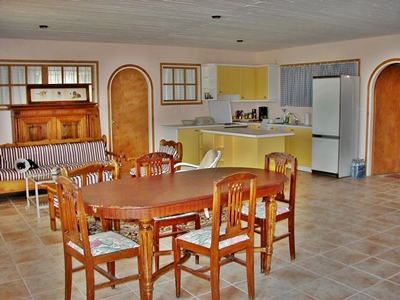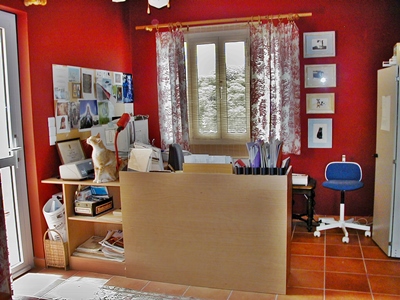 There are two bedrooms upstairs; the master bedroom has his and her bathrooms and the large balcony looks towards Athens, where the city lights are dazzling on a clear night. There is also another open area (which could be closed off) used as a computer/office area and library, with a view to the living room and the large round window.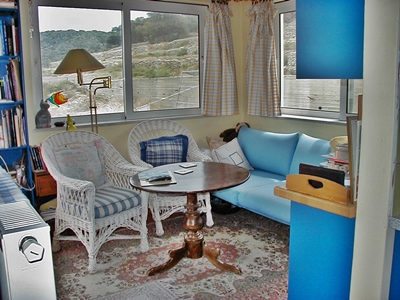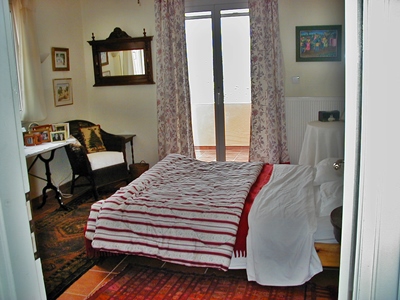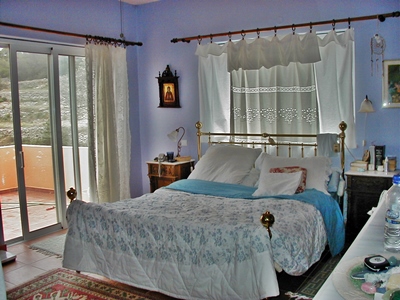 The house is 337 square metres in area, (house and apartment) and is built into the hill so the basement front is on ground level and features a complete apartment with two bedrooms, a kitchen and bathroom. Behind lies a storage area, workshop and furnace room with a staircase leading upward. The apartment has its own entrance and outside terrace area making it totally independent. A permit could be obtained to build a second house on the property and there is plenty of room to put in a swimming pool as well. Amenities include a solar water heater, central TV antenna, a storage area under the terrace with an outside entrance, air conditioning in the master bedroom, ceiling fans in most rooms, shutters or bars on almost all doors and windows, tiled floors throughout, and solid interior doors.
And when you need a city break, Athens is only a boat ride away: 45 minutes by hydrofoil or 75 minutes by ferry boat; easy to go into the city for the day and return.
This is a wonderful house for a family with lots of room for guests and situated in a beautiful location. An excellent investment!!
Price : 400,000 Euros Or Near Offer Code : AEGINA PK / 010
---
Apartments and Cottages For Sale On The Island Of Aegina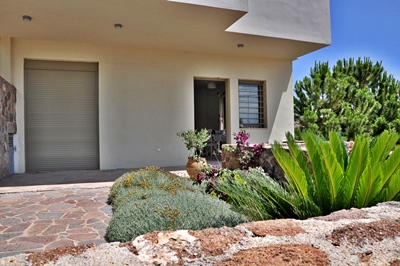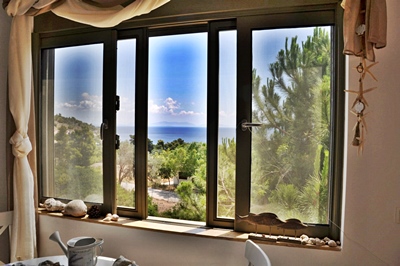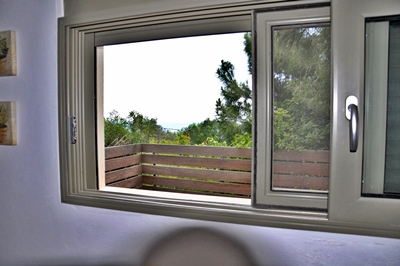 A series of Apartments and two cottages are for sale on the Island of Aegina. All have views of the sea and have been built to a very good quality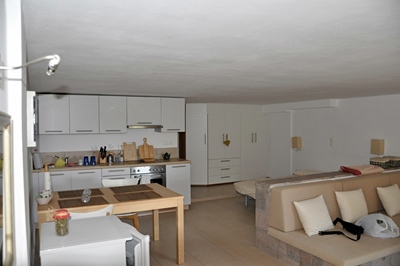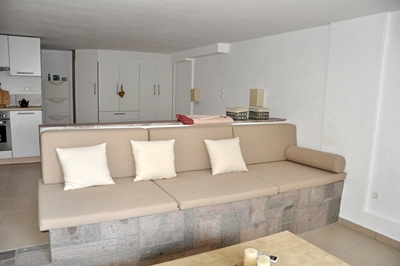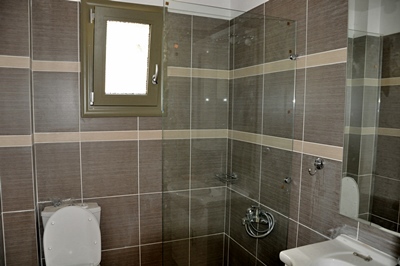 Built close to the sea near the village of Portes all have sea and mountain views.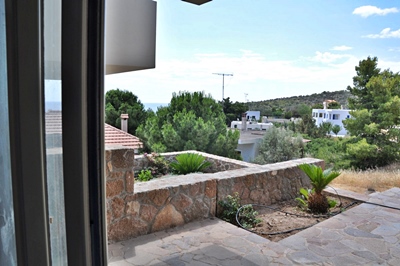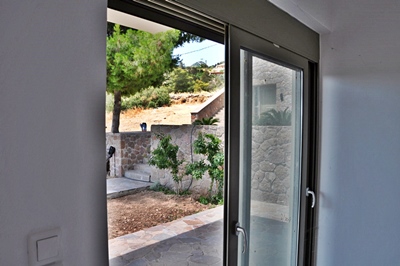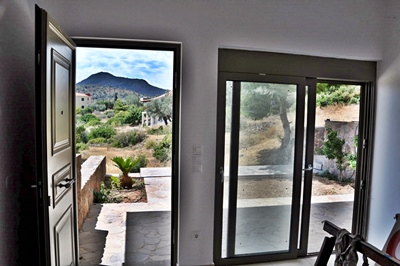 Built with two floors all have trees and shrubs and nice landscaping. They come with air conditioning and all electrical appliances.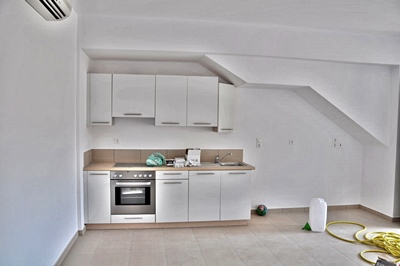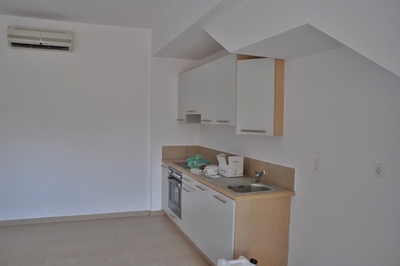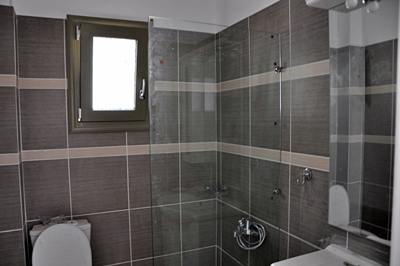 Aegina offers something for everybody and being only 17 nautical miles from Piraeus it is clearly visible from the sea front and Acropolis in Athens.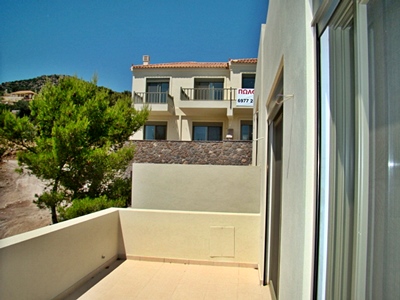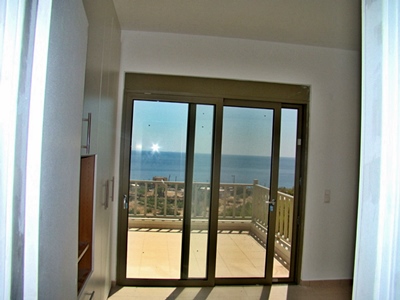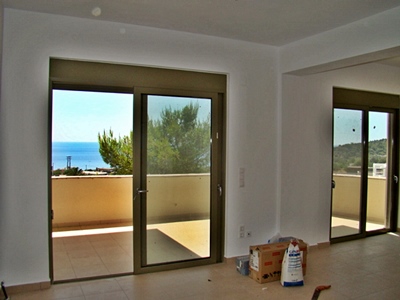 All services are connected. Water supply, electricity and they all have a sceptic Tank. Very good valued properties so near to Athens.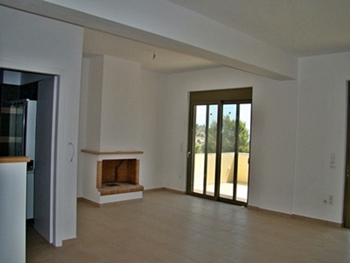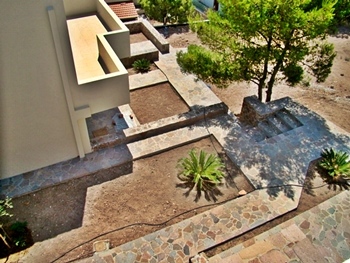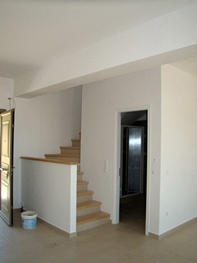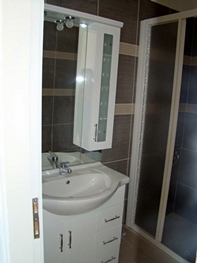 For more details and contact with the builders, please E Mail Brian.
E Mail Brian.
Prices from 80,000 Euros up to 175,000 Euros Code : AEGINA AKJP/1-8
---
A Complex Of 6 Houses With Shared Swimming Pool : Aeginitissa : Aegina
The development of Aeginitissa View is situated in a panoramic location, consists of 6 independent, luxurious, and modern 2 storey houses with a communal pool and provides a haven for those seeking a peaceful yet accessible location.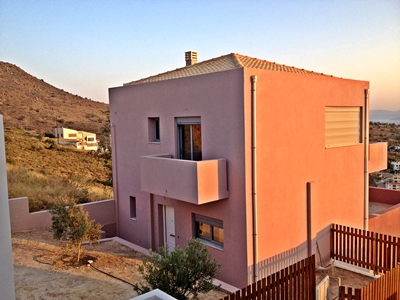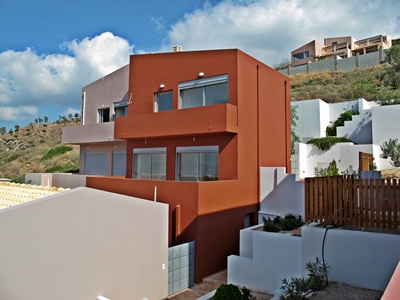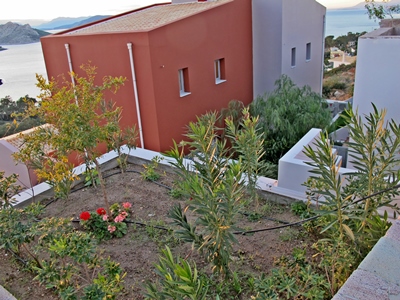 Built in the wonderful hill of Kalitechnon they have been designed to take advantage of the sloping sight and the magnificent view of the Gulf and the islands of Agistri, Poros and Methana.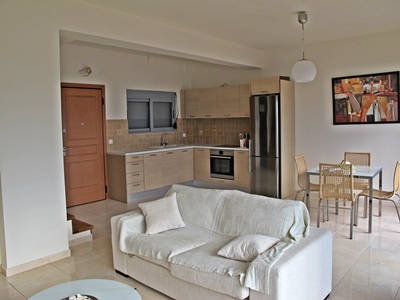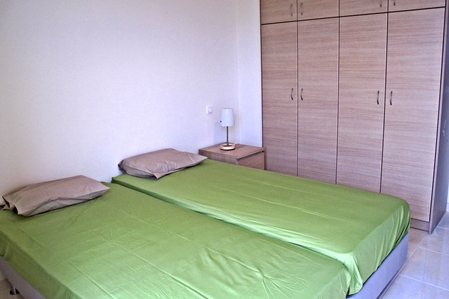 Located at a distance of 700 meters from the unique beach of Aeginitissa and only a 10 minutes drive from the picturesque town of Aegina.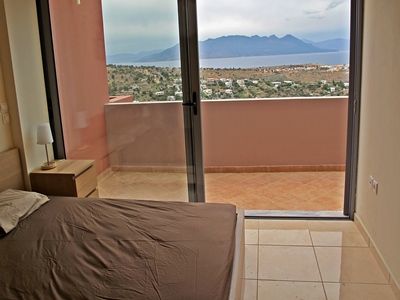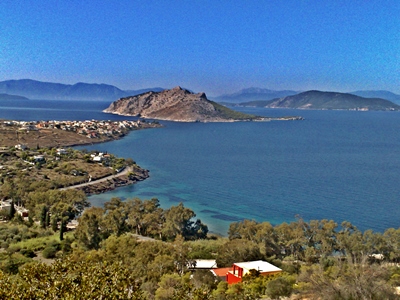 Why chose Aegina for your holiday house. Aegina is a popular island with beautiful beaches and crystal clear water and it is at a short distance of only one hour by ferry from Athens. The island offers a variety of restaurants and taverns with fresh fish and an interesting nightlife during the summer months : Properties qualify for application of a 5 year European visa : Only 35 minutes by speed boat or 1 hour and 15 minutes by ferry boat from Athens : Just 5 minutes from the best beach in the island called Aeginitissa : Opposite the wonderful island of Moni which is uninhabited : Possibility to use as a holiday house in all seasons. : Excellent investment as renting the property in summer can generate an additional income : Greece offers opportunity for capital gains as property in Greece and especially Aegina is under valued.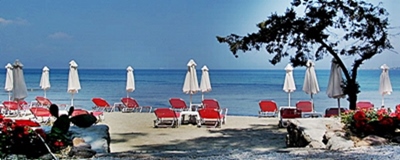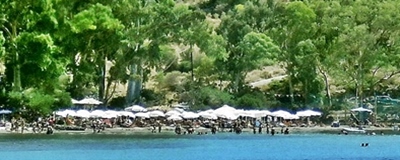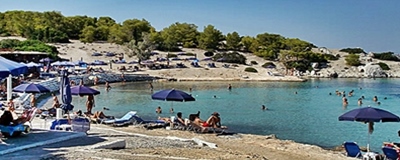 Prices : From 149,000 Euros. Code : AEGINA EP/AP/01

---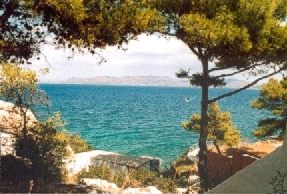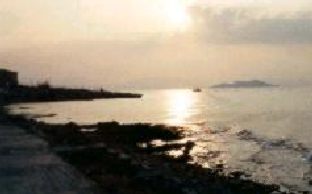 Agistri Island
Located just West of Aegina
Agistri Island has a regular Catamaran service to the port of Pireaus that connects a frequently operated bus service to Athens new airport, and a Metro Train Service into Athens.
There is also a regular Car Ferry service that runs between Pireaus, Aegina and Agistri with a ferry and water taxi between Aegina and Agistri 24 hours a day.
---
A Tourist Property With Terrific Potential : Agistri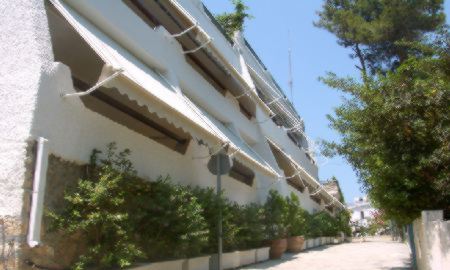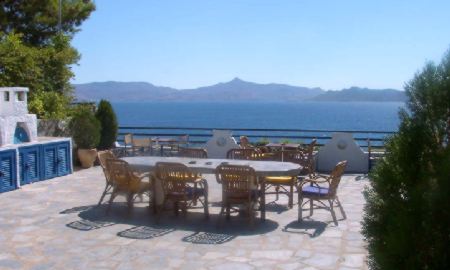 This property has great potential. The present owners designed the two-storey property for use as both a private residence on one floor and guest accommodation on the other. Each floor is self-contained with a separate entrance. The property is ideally located for use as a large family residence, tourist hotel, medical or alternative health clinic or a corporate meeting, seminar and hospitality venue.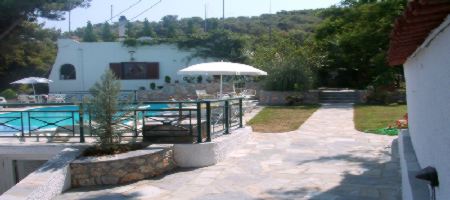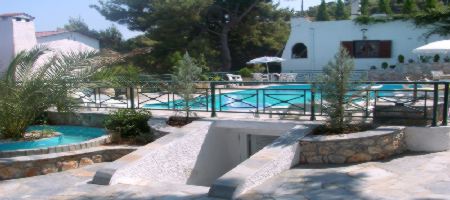 The property has a very large roof terrace with a fully licensed bar and restaurant facilities and panoramic views over the Saronic Gulf; a venue which is suitable for wedding receptions and other celebrations.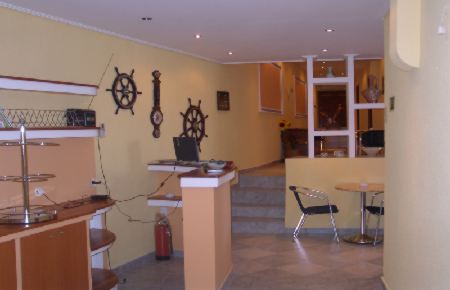 For income the property has 9 en - suite rooms with an opportunity for another 14 plus a bar and a restaurant and beach side renting facilities.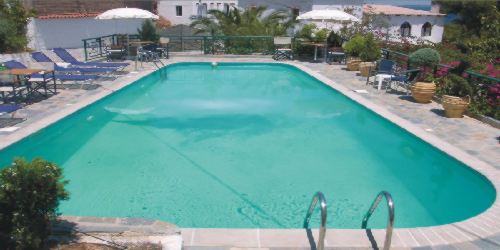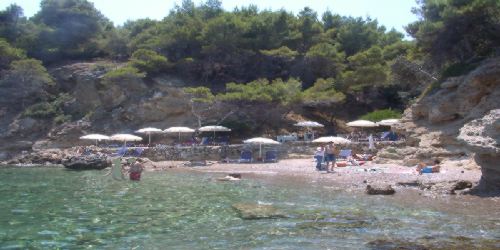 As well as the large swimming pool, there is a private beach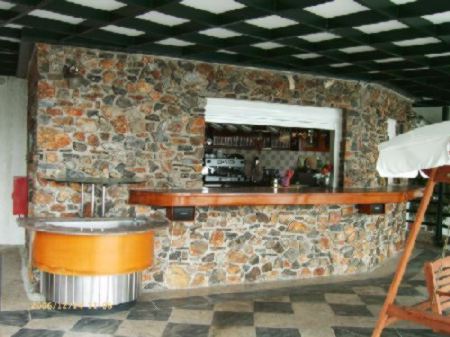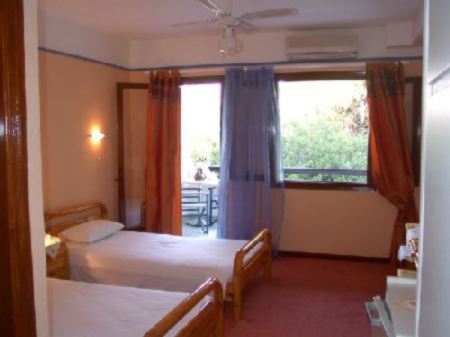 A Full Descriptive Word Document Is Available : Please E Mail Brian.
E Mail Brian.
Price 1,390,000 Euros Code : AGISTRI BUS ST/010
---