This Page is devoted to luxury properties for sale with prices in excess of 500,000 Euros
---
Luxury Villas And Houses Throughout Greece Cyprus and the Mediterranean

---
If you would like to visit I will send you all the contact details. Please let me know of the Code Numbers and dates of Arrival.
E MAIL BRIAN.
---
A Luxurious Property Next To The Sea : Alexandroupolis
The complex consists of two apartments, each with 100 sq.m. area and two penthouses, each with 200 sq.m. The built area of the house is 600 sq mts. The property is to be sold fully furnished, with CCTV, a fire alarm system, and intercom.The whole is sitting in a 10,000 Sq Mt plot.
There are a total of 8 Bedrooms ( 4x4) 8 bathrooms and 8 toilets built on three floors.
The property has huge verandas which provide magnificent views of the sea, the island of Samothrace, the neighbouring olive groves and Southern Rhodopes.
The property has a fully finished swimming pool of 96 sq mts, with adjacent infrastructure. The property offers a unique view of the sea, has its own beach, which currently has sand - every year late autumn sea kidnaps the sand and in the spring it back.
Half of the property is grassed and has beautifully landscaped gardens with flowers and shrubs, fence to neighbours for planting with beautiful shrubs.
The rear of the property has an olive grove. From one of the sides there is a built built barbecue. The luxury villa can be used year-round, there is a fireplace for heating.
Next to villa there is a luxury restaurant on the beach with spectacular views.
Locations to: beach and marina Makri - 6 km. ; Highway "Egnatia" checkpoint Kipi - Thessaloniki - 4 km. ; Center Alexandroupolis - 8 km; University Hospital - 1 km. ; Port - cargo, passenger, yacht - Alexandroupolis - 8 km .; Coach station - 6 km. ; Train Station - 7 km. ; Airport - 12 km. Border with Turkey - Kipi border crossing - Yipsi -45 km. island of Samothrace - 2.5 hours by ferry. Near the property there is a private helipad that can be used.
Price : 2,000,000 Euros Or Offer Code : ALEXANDROUPOLIS AG/MK/220

---
A Large Luxury Villa Close To The City Centre : Romiri : Zante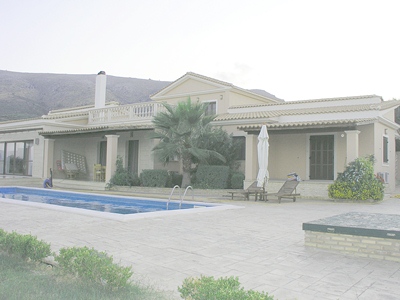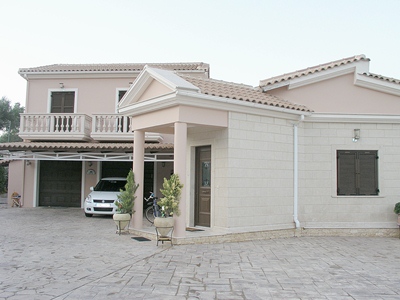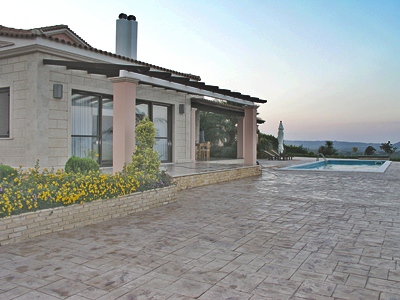 This fabulous seven year old villa is a generous 357 square metres in area, and is built in a sea view plot of 4,400 square metres.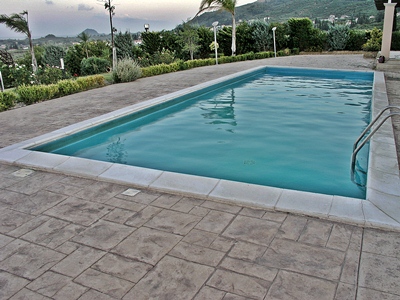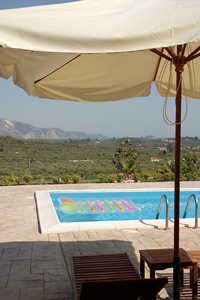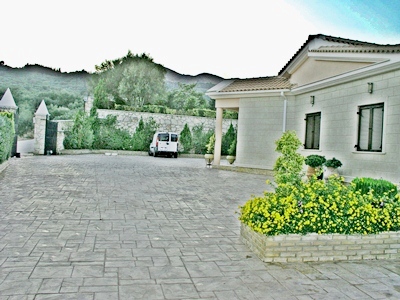 There are four bedrooms ( 1 en - suite ) and three bathrooms and mountain and sea views.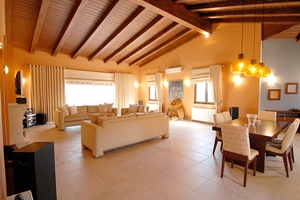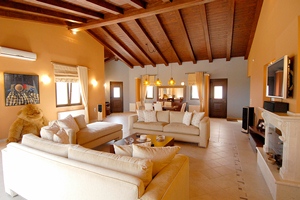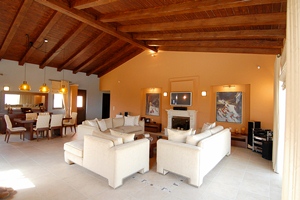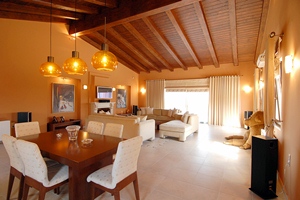 It has a full gymnasium inside and a beautiful watered system garden outside with trees and shrubs.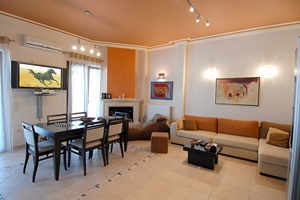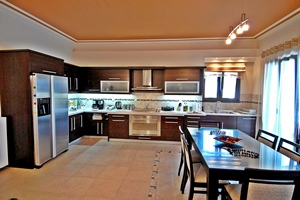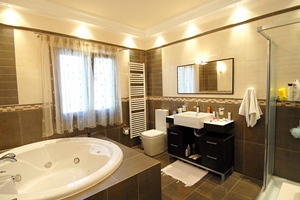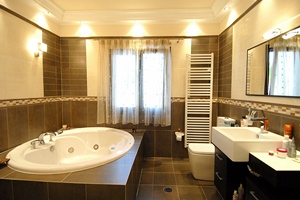 It is in an excellent location being close to the town and only 5 klms from the beach and sea port and airport.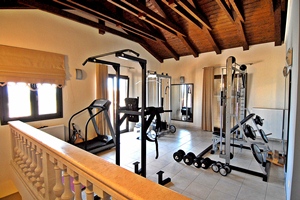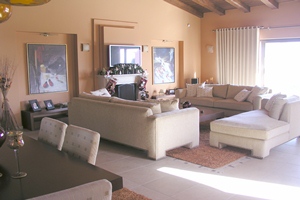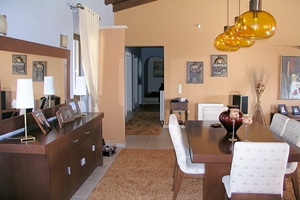 Everything is high quality throughout, and the villa has cable TV and internet with wi-fi. It is to be sold with all furniture fixtures and fittings.

FABULOUS PRICE : 500,000 Euros. IN FACT A RIDICULOUS PRICE THE VILLA IS WORTH DOUBLE

Code : ZANTE TK/010

---
A Fantastic Seaside Villa With Pool & Private Beach : Felos : Andros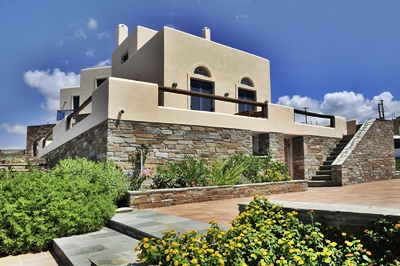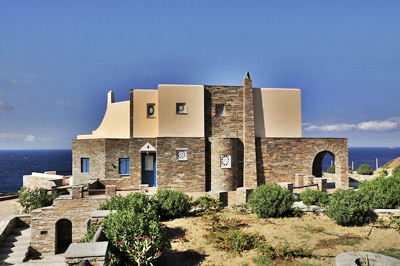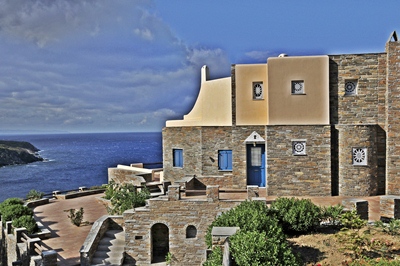 Located at Felos in Andros this house was built in 2005 and is in perfect condition.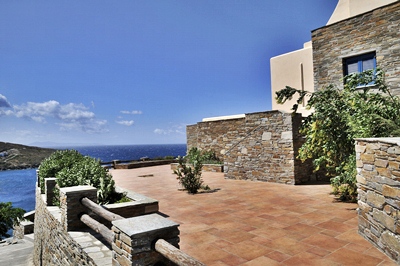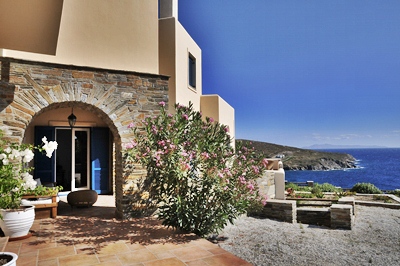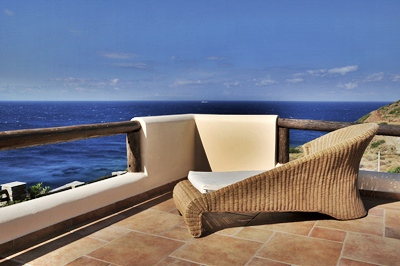 It has uninhibited sea views and is 370 square metres in area with 5 bedrooms, 4 bathrooms a kitchen, and 5 toilets.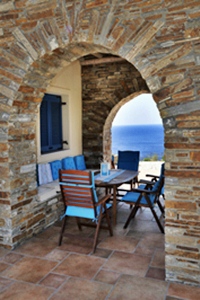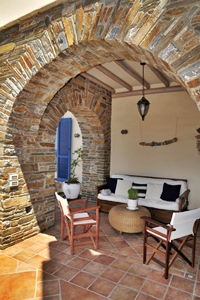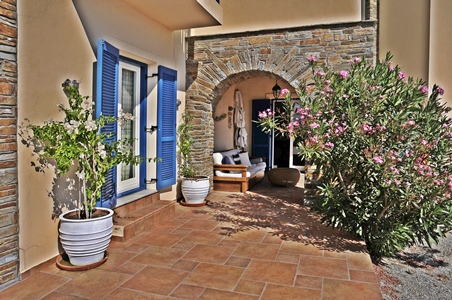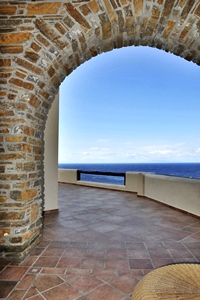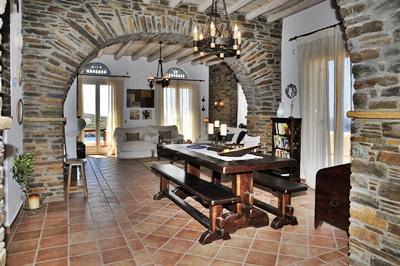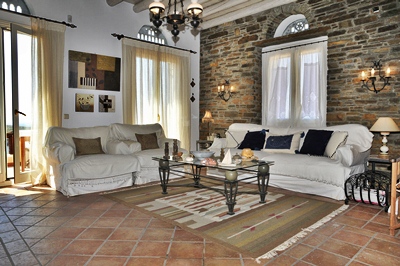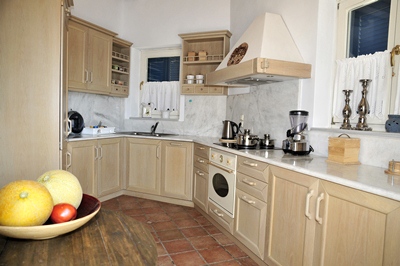 The Villa sleeps 8 people plus 2 in the basement for staff purposes. It has a big lounge, eating area and kitchen on the ground floor. There are two fire places. The ceilings are all covered by painted wood. There is a pool area with sitting, bar and eating facilities underneath a wooden pergola. The Villa is completely furnished and it is equipped with central heating and ceiling fans.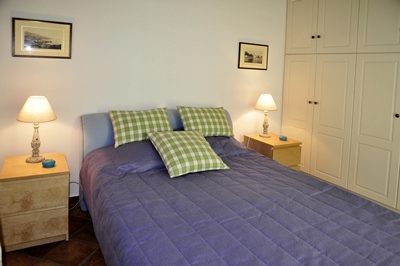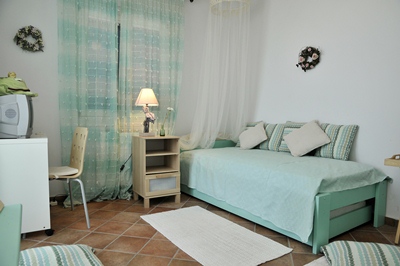 The infinity swimming pool is 12 m x 5.50 m in area and overlooks the sea and is maintained on a regular basis.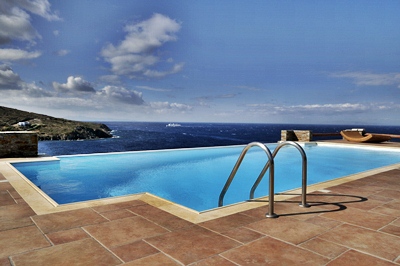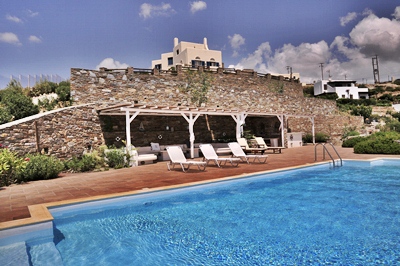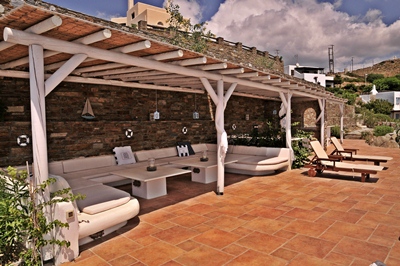 Number of floors : Ground floor, first floor and basement. Three bedrooms and two bathrooms on the first floor. One bedroom and one bathroom on the ground floor. One bedroom in the basement. The villa is to be sold fully furnished.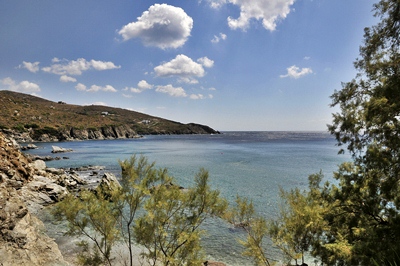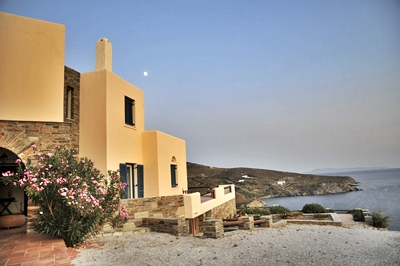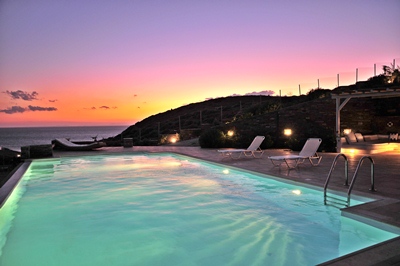 Andros Island belongs to the Cycladic Archipelago and can be reached by boat from Rafina port (40 km from Athens) in 2 hours. The Villa is situated only a 15 minutes drive from the port. Andros has a lot to offer in terms of culture, life, beaches, villages, nature and walking paths.
Price : 1,000,000 Euros Code : ANDROS JIK/010
---
A Luxury Ranch Style 270 Sq Mt Villa For Sale : Matala : Southern Crete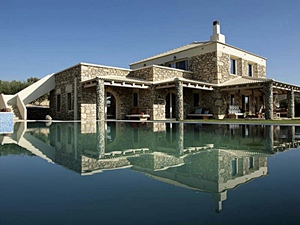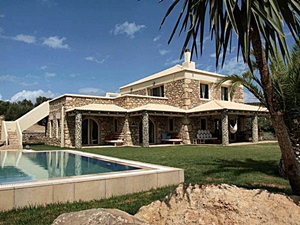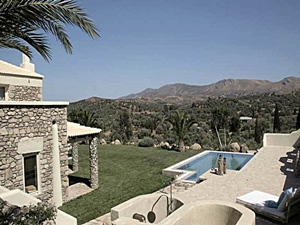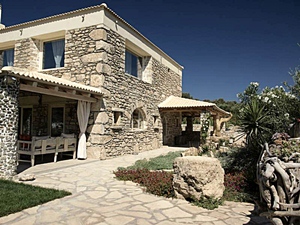 A complete and impressive house for living a very comfortable lifestyle : A really spacious house with superb country views.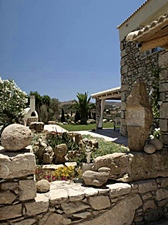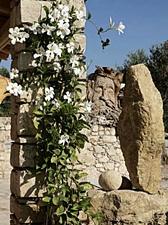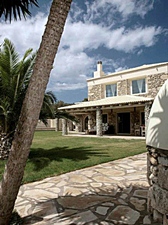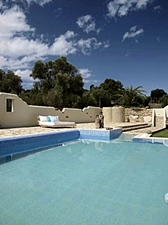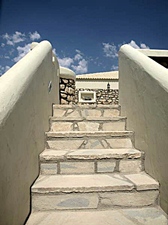 Fixtures, fittings and all furniture included which matches the quality and style and proportions of the house. The latest technology includes under floor heating and cooling.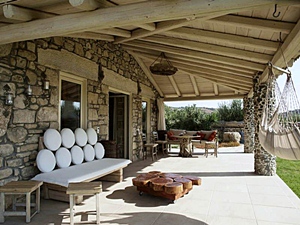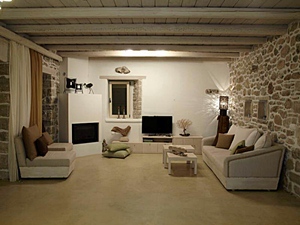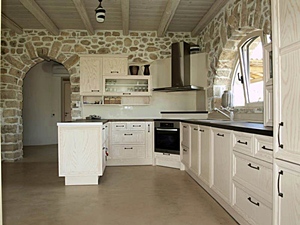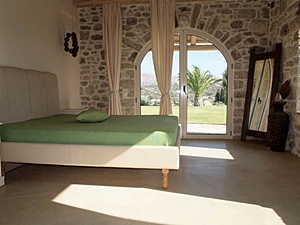 The villa has 3 bedrooms and the massive master bedroom includes spa bath and Jacuzzi - and opens out to wide spacious verandas.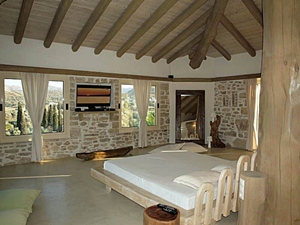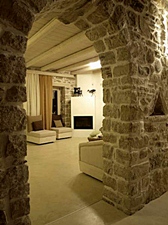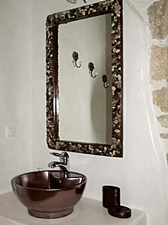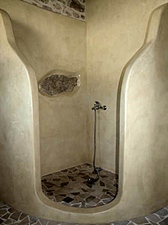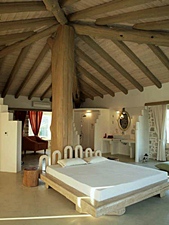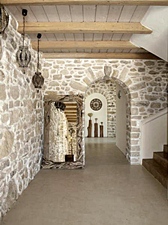 There is an outdoor entertainment area with full size BBQ a traditional oven & pizza oven and a 40 square metre swimming pool. There are 2000 Sq metres of developed gardens and an olive grove. It comes with a large lush lawn area, all with fully automatic irrigation. It is only 2kms to a sandy beach and the nearest large town is only 11 klms away.
Price : 650,000 Euros &nbsp Code : CRETE LB/VPS173
---
A Beautiful Private Villa Set In Its Own Estate Of 5 Acres ( 20 Stremma ) : Lakkes : Argolida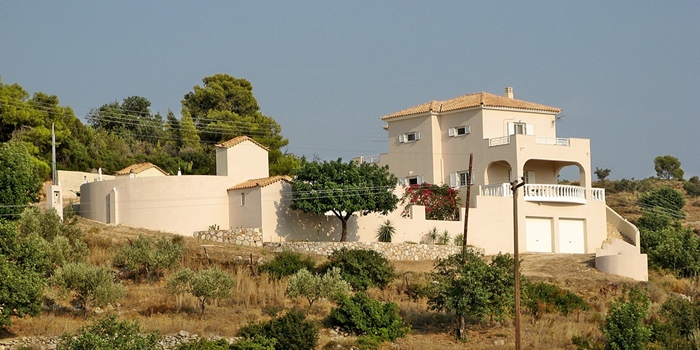 This beautiful Villa has been built in to the hillside to take in to account the plots fantastic vista. Built to Greek earthquake standards it is built on rock and with three levels. It is located at Lakkes behind Dourufi, close to Kilada and the views look over Cape Thini and the Argolidic gulf, across to Leonidas and Astros and up the Gulf to Nafplion.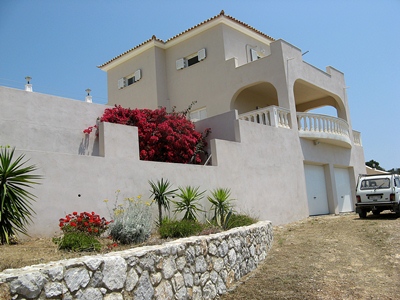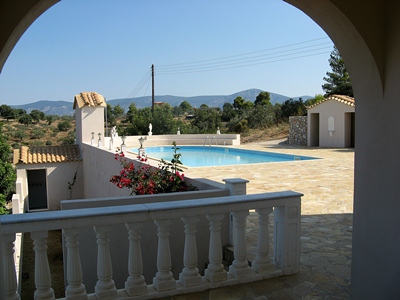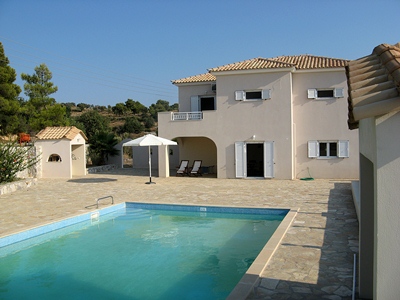 The first level is a five or six car garage which can also be used as boat storage. In the back of the garage is a small workshop and a 500 litre fresh water reserve tank with pump plus a water heater for the downstairs hot water system. The central heating boiler will also be situated here. On this level also but on the other side under the steps is a fully functioning office with Internet and telephone connections, which can also be used as a gymnasium and for extra storage.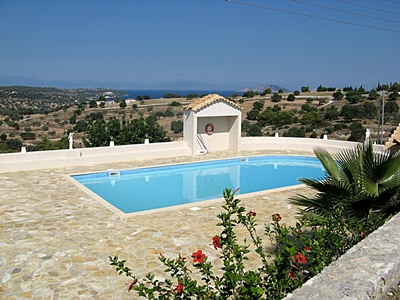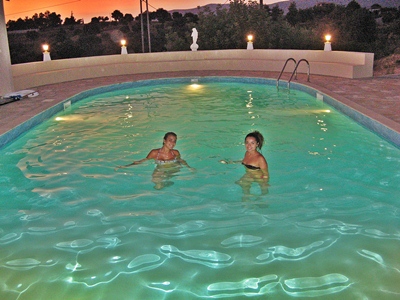 The wide sweeping steps lead up to the next level which has the swimming pool set in to the large terrace overlooking the view to the Argolida gulf. Steps from this level lead up to the top terrace, and down to the swimming pool filter equipment room and a garden with grape vines, orange and lemon trees. Around this level are the swimming pool changing room, the BBQ and an outside shower.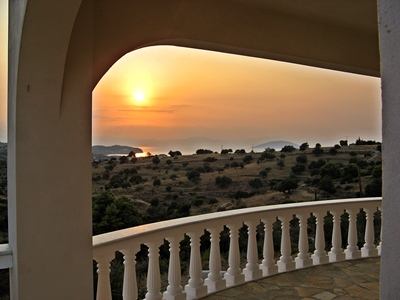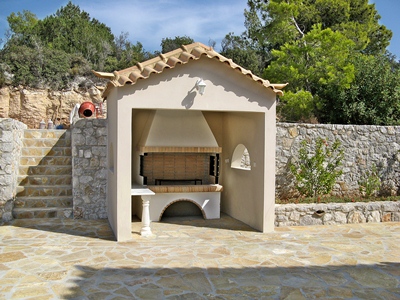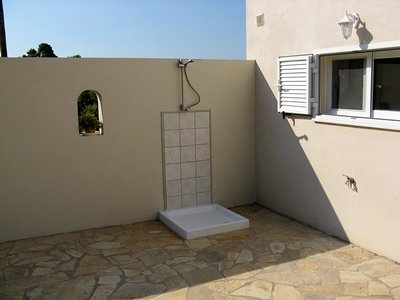 The terrace is laid with Albanian stone throughout and can also be approached from the North via a road through double gates to the side of the building.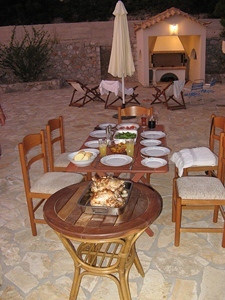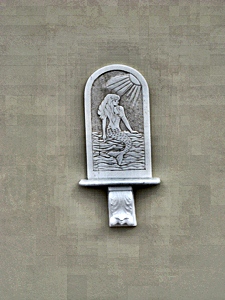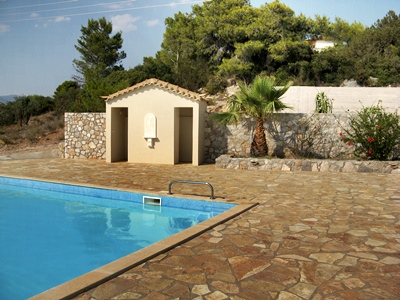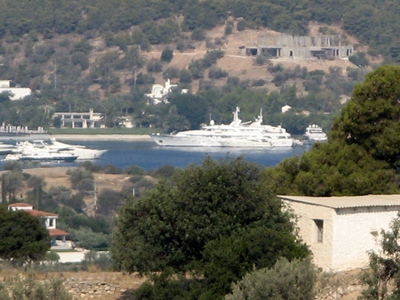 A tiled logia on six pillars and with a wooden ceiling is to be built over the entrance to the veranda from the lounge to give more shade at that end of the terrace in summer.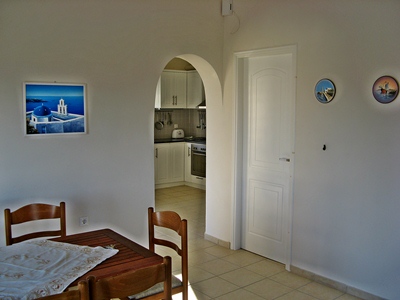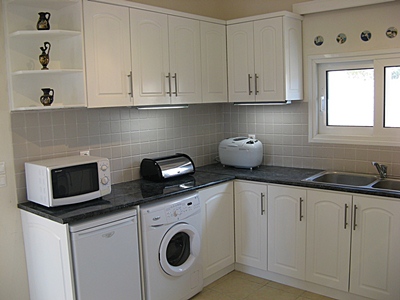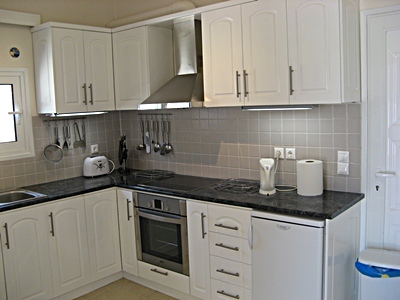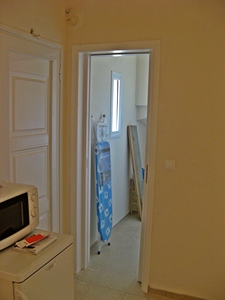 The modern fully functioning kitchen has a door leading out onto the terrace and a door that will lead out down some steps to two more en suite bedrooms built in an annexe. To one side is a walk in larder with shelving.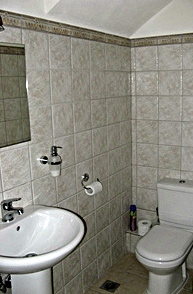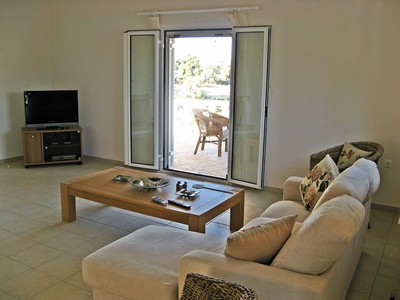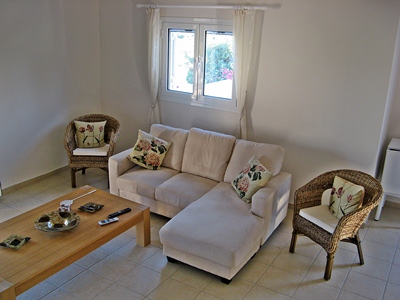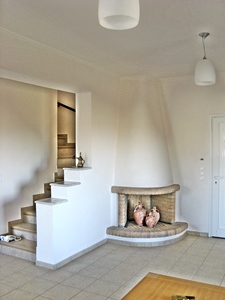 Coming in from the front door the large lounge has double doors leading out to the front and main terraces. There is a downstairs toilet and a fireplace with stairs leading up to the next level. On that level are situated 3 double bedrooms with the master bedroom with a large bath room en -suite and a shower room for the other two bedrooms. In the corridor here is another boiler installed in a large airing cupboard which gives greater capacity for all upstairs hot water systems. The main bedroom has double doors opening out to the upstairs terrace and the superb view, and both the other bedrooms lead out to the villas rear terrace.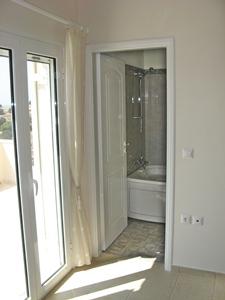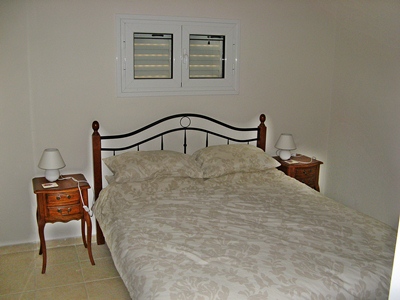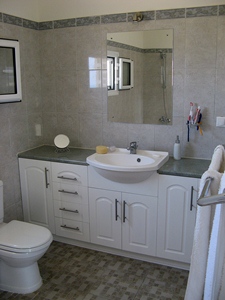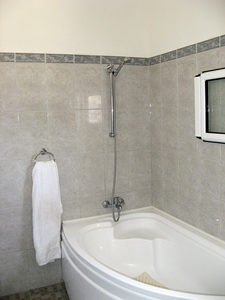 All bedrooms have complete built in cupboards with drawers and hanging wardrobes. All bathrooms are fully tiled. The villa has tiled floors throughout.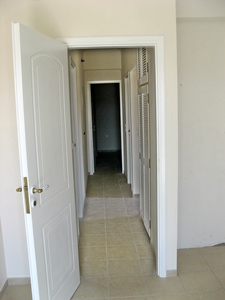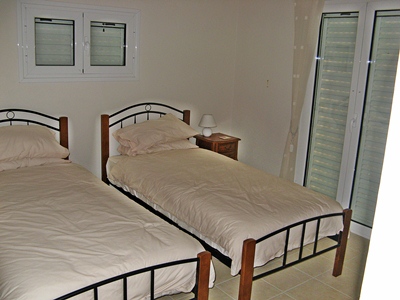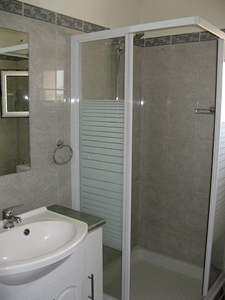 It is possible to construct an adjoining building with 2 en suite bedrooms giving a total of 5 bedrooms.
Price Reduced to 650,000 Euros. Code : KILADA BG/010

---
A Wonderful 3 Double En Suite Bedrooms Villa With Sea Views : Old Skala : Kefalonia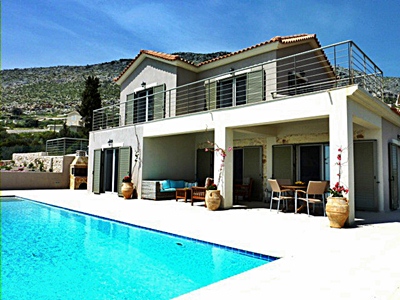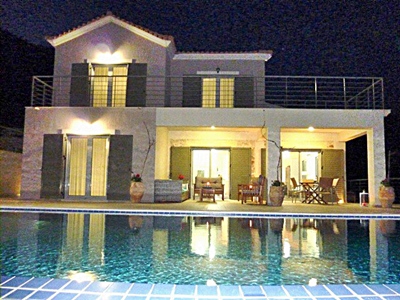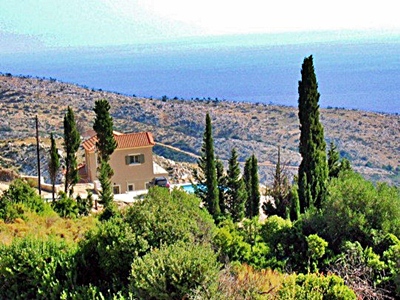 Built high up overlooking Skala and the sea, with fabulous views, it is within walking distance to a taverna, bar and minimart (half a mile) and a free tennis court even closer. Only 2 miles away is the big family friendly resort of Skala with sandy beaches, lots of shops, tavernas, supermarkets, chemists, and doctors, etc.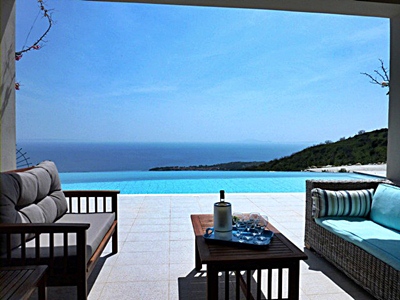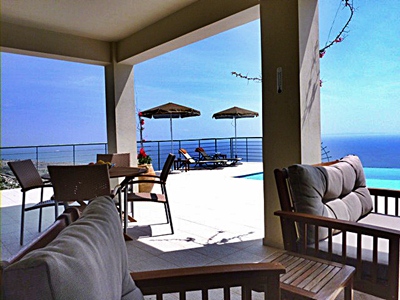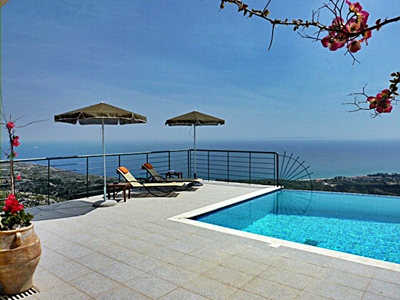 This lovely villa has three en suite bedrooms, four bathrooms, four toilets and a beautifully fitted kitchen, and comes with a large covered terrace with dining and seating area. Every bedroom has a sea view, balcony and terrace.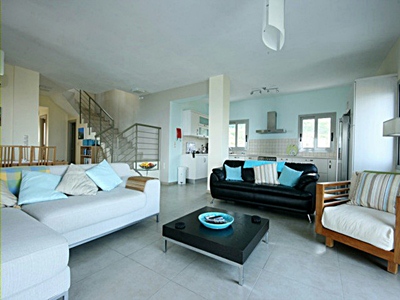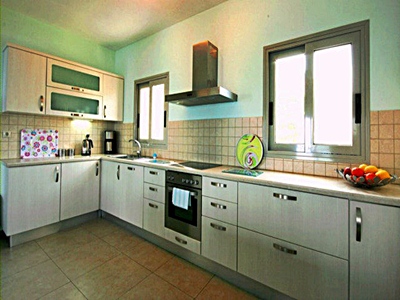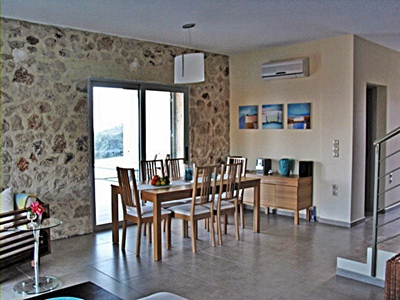 The Villa is set in a 4400 square metre plot and has a gated, fenced and landscaped garden with over 1 acre of land with lots of palm trees, mimosa, olive, and red wattle and cycads. There is a large infinity swimming pool 13 X 5 metres
with integrated Jacuzzi.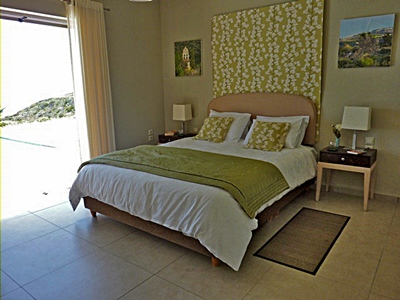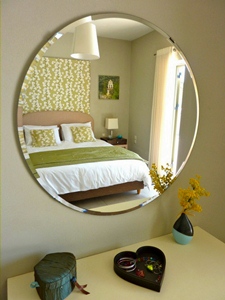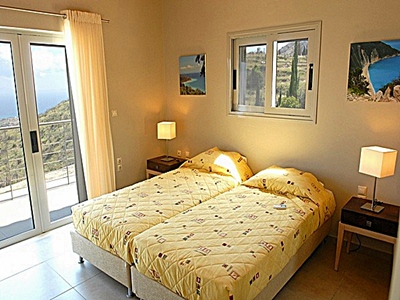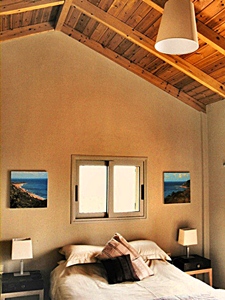 The villa is to be sold as you see it above, fully furnished and equipped
Price : 525,000 Euros Or Near Offer. Code : KEFALONIA RIP/010

---
A Superb Luxury Villa : Near Corfu Town : North Corfu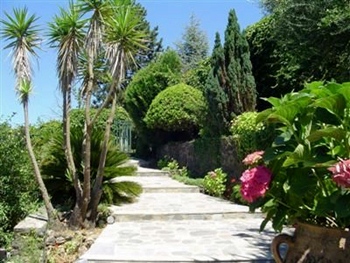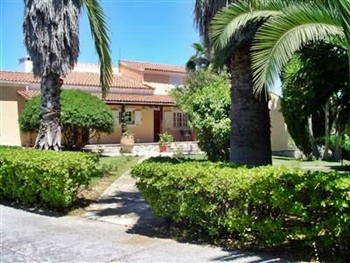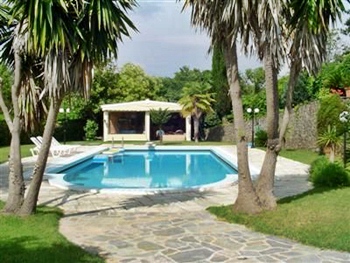 A Superb Luxury Villa just 5km from Corfu Town. With large landscaped gardens, and up to 8 Bedrooms and 5 Bathrooms, In a totally secluded location, the villa is reached via a private driveway leading to remote controlled entrance gates. There is ample parking and a covered bay for 2 cars. It is only 4km from the Airport and 5km from Kerkyra (Corfu Town). The total built area on 3 levels is approx 360m2, and is built in a plot of 8,100 square metres. Built in the mid 80's, the villa has undergone major refurbishment over the last few years.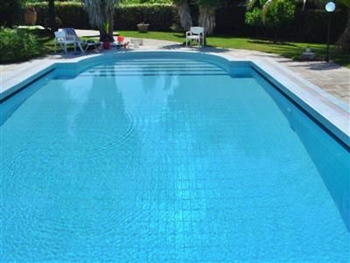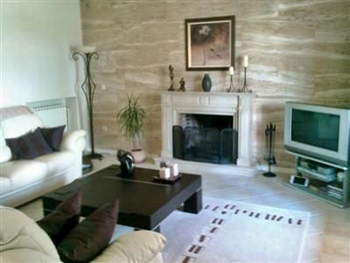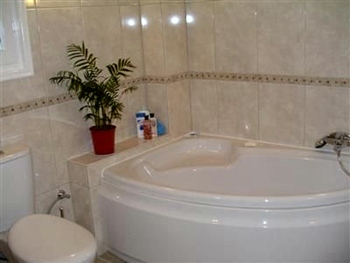 There is a large swimming pool (90m2) and bar in which to laze away those long summer days. An excellent opportunity for a holiday home, or a rental income.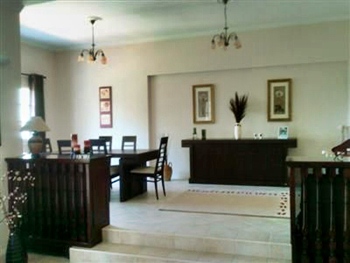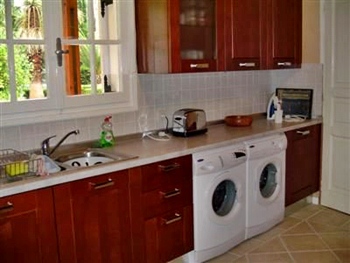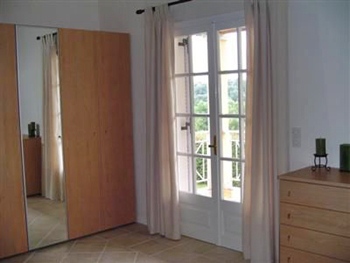 The Nearest Beaches Are Benistes : Agios Gordios : Glyfada : Kontogialos. Lots To Chose From.
Price : 695,000 Euros Code : CORFU VA / B101
---