---
These are Properties situated all over Greece priced at less than 85,000 Euros
Please remember that you must allow up to approx 10% on top of these prices for Greek Transfer Taxes

E Mail Brian For A Short Visit Buying/Viewing Trips Helpful Word Document

---
A One Bedroom Apartment For Up To 5 Persons : Sisi : Crete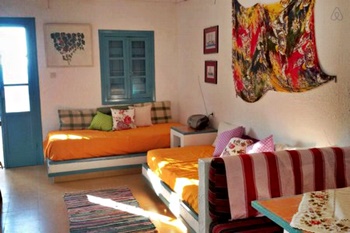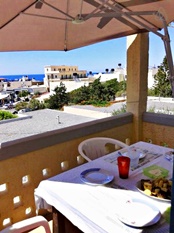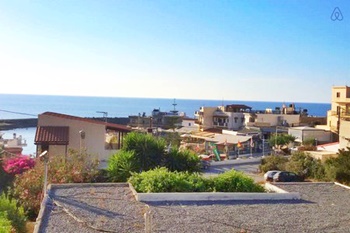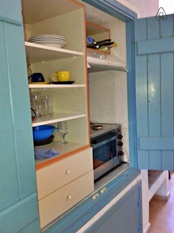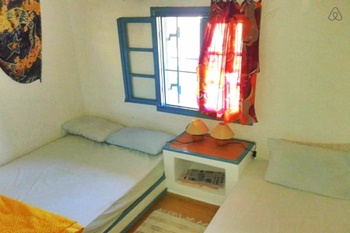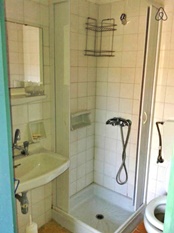 At the traditional village of Sisi, this one bedroom apartment is offered for sale. It can host up to 5 persons and consists of a separate bedroom, an open kitchen, living room and a balcony with sea view. The apartment has built in beds, a double and a single one in the bedroom and two single ones in the living room. The apartment provides a lot of provisions such us radio, coffee maker, toaster, a freezer ,an electrical oven a fireplace and parking space.
The picturesque harbour of Sisi is right in front. A perfect holiday house at a beautiful, traditional village.
Price : 60,000 Euros Code : CRETE IG / SIS110
---
For Sale Village House : Galanado : Naxos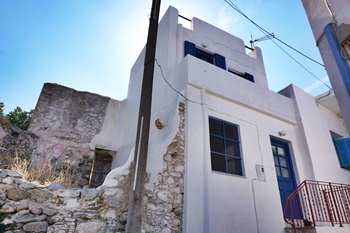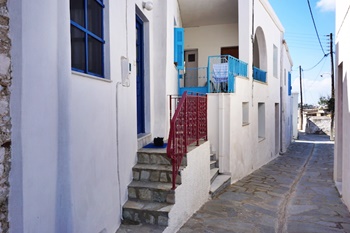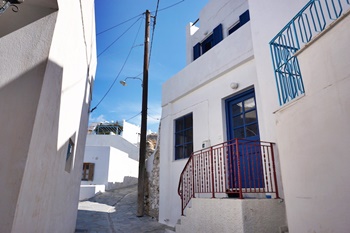 A charming traditional maisonette fully renovated of 38 sq.m. on two levels.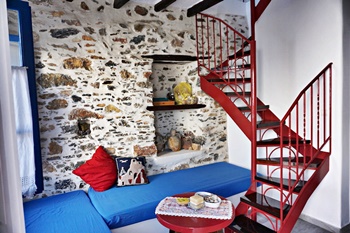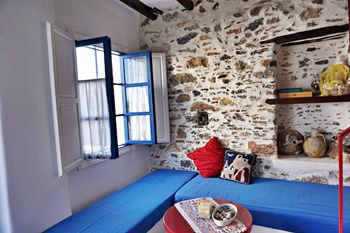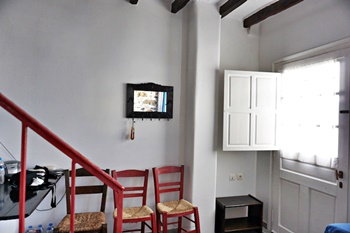 This house consists of a ground floor with the kitchen and living space and a bedroom upstairs.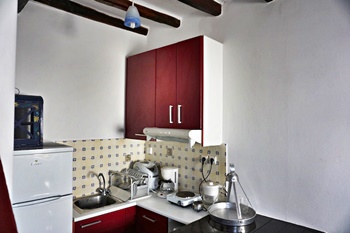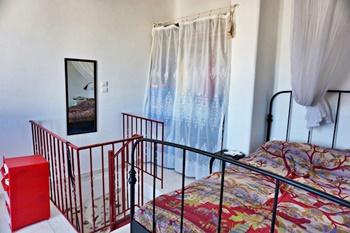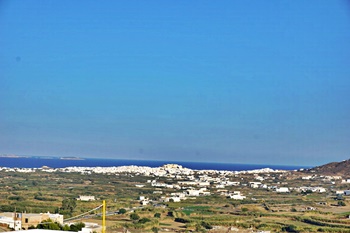 This house is for sale completely furnished, and comes with a balcony and sea view
Price : 72,000 Euros Code : NAXOS JK / 277
---
An Old House For Easy Restoration : Harkia : Rethymno : Crete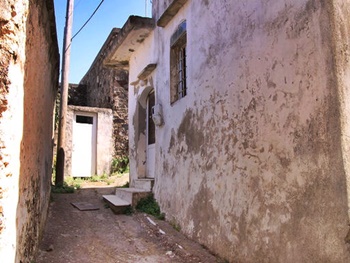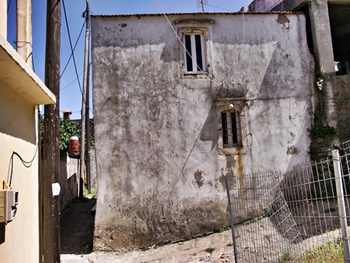 This is an old 2 storey house inside the village of Harkia with lots of architectural features.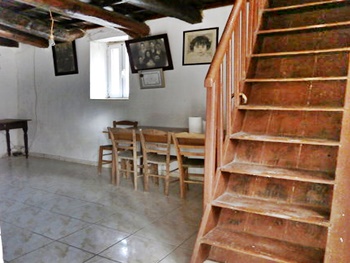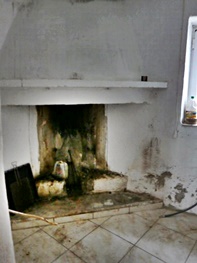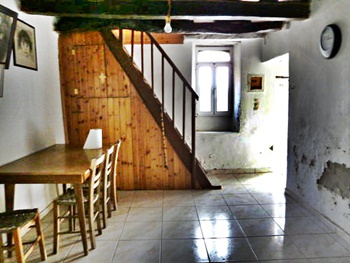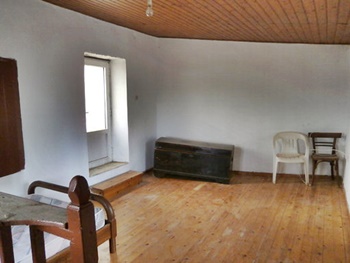 Would suit builder or DIY enthusiast with small renovation as a super renovation project with assured capital gain, ideal for tourist use or just a perfect place to relax.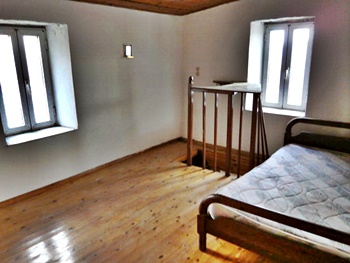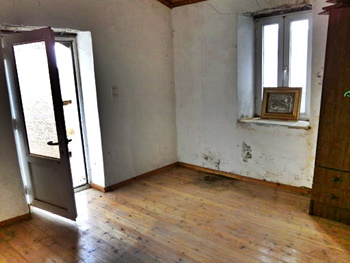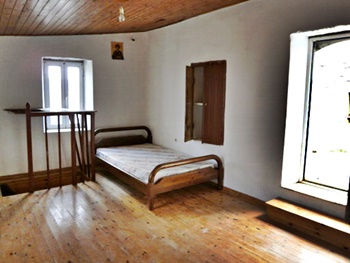 The beautiful village Charkia is located quietly in the north of Crete only 17 kilometers off the famous city Rethymnon. A restaurant lies directly in the village, a supermarket is 9,5 kilometers away and the next sandy beach 9 kilometers. The house is for sale along with a small plot of 110 sq mts which is build able but can also be used as a garden. The village itself is relatively secluded, thus it is characterized by the charm of power and self-sufficiency. The church of Agia Anna is famous for its temple, while in the exterior stands the magnificent oak which is characterized as a "monument of nature".
Price : 50,000 Euros Code : CRETE MM/010 NEW
---
A Restored Stone Village House For Sale : Spili : Rethymno : Crete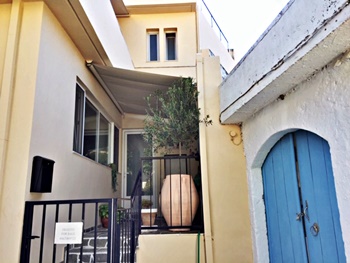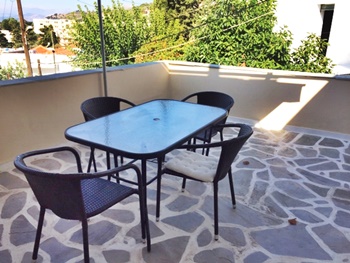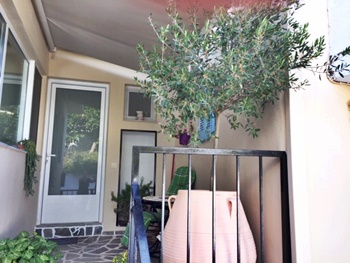 The property is just a few minutes walk from the village centre and accessible by car and has been converted into a comfortable year round home. The house is to be sold furnished including electric stove, dining room table, clothes washer, dish washer, refrigerator, patio table and bed and mattress and other small electrical implements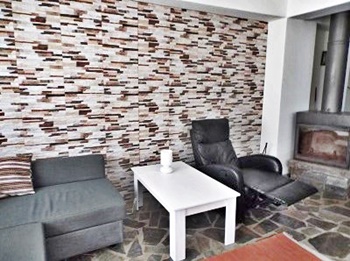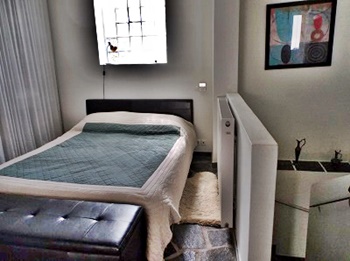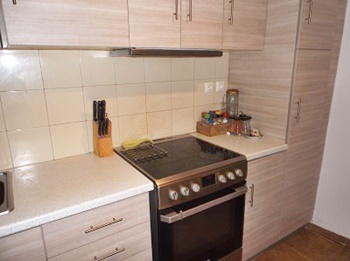 On the ground floor there is a sizeable lounge with a glass fronted slow burning fireplace which through a system of pipes heats the upper. A dining area with direct access to the kitchen and pantry, and an an entrance hall, a guest bathroom with shower and a storage room.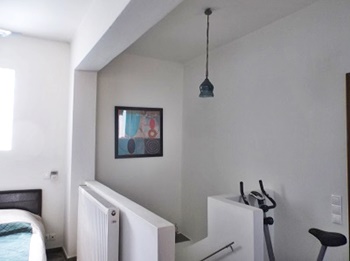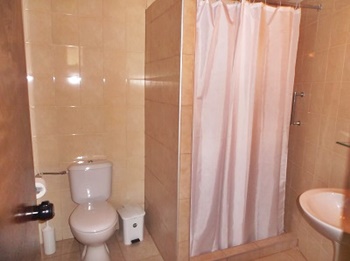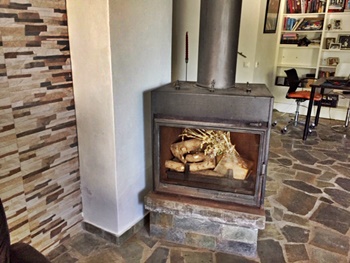 The upper floor offers the master bedroom which has access to a large terrace with astounding views overlooking the village, surrounding valley and hills and an en-suite bathroom with shower and a washing machine.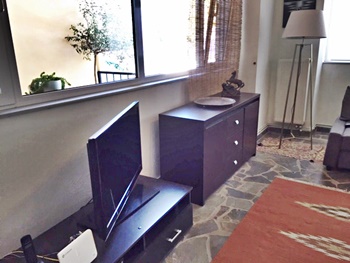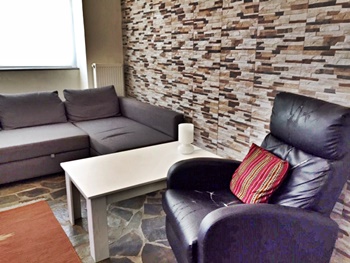 On the roof there is a second storage room and a second room for the central heating boiler and 500 litre fuel tank The property has an enclosed courtyard facing the street with a built in wood shed and room for a table and 2 chairs and plants. Both the courtyard and terrace have retractable awnings. The conversion includes anti-seismic strengthening of the entire structure while maintaining some of the old stone walls. There is extensive insulation including double glazed windows with mosquito nets, modern plumbing and electric wiring, fast internet access and a solar panel for hot water and independent central heating.
Spili is a beautiful traditional village in central Crete, between Rethymnon on the north coast and Agia Galini on the south coast. There is also a Health Centre open 24 hours. Additionally there is a bank, two butchers' shops, two supermarkets, a police station (situated 50 meters away from the house), a fire station just outside the village, a book store, a post office and a pharmacy. There are also a number of coffee shops, grill houses and two tavernas in the village and another one just outside the village in walking distance. It has daily bus services to and from Rethymnon and Agia Galini. There are numerous beautiful beaches only 20 minutes' drive away
Price : 85,000 Euros Code : CRETE CP/010
---
A 2 Bedroom Stone Built Town House : Ano Vathi : Potamaki : Samos
This property is situated in the traditional and picturesque settlement of Ano Vathi in a quiet neighbourhood called Potamaki, an area close to the main church of Panagia, a few minutes walk from town centre.
It is a plot of 23 sq.m in area, where a two floor traditional residence of 46 sq.m is built. The ground floor of 23 sq.m features the kitchen, sitting area and the bathroom.
A wooden staircase leads to the first floor. The first floor of – 23 sq.m – boasts two charming bedrooms. All rooms have windows and the residence has been renovated a few years back. An ideal choice for a summer retreat in a quaint area of Samos. It is accessible by car : There is Electricity-Telephone-Drinking water and there is a storage room.
Price : 38,000 Euros Code : SAMOS GMSP/830 NEW
---
An Old Traditional Detached House For Sale : Maniaki - Papaflessa : Messinia : Peleponese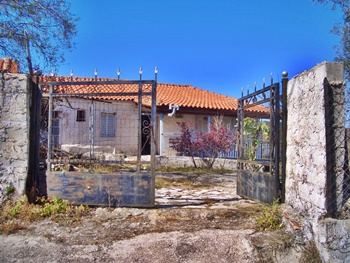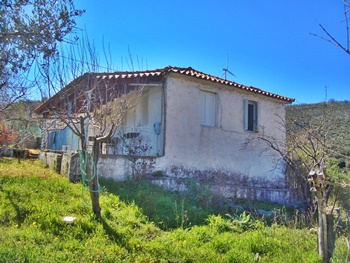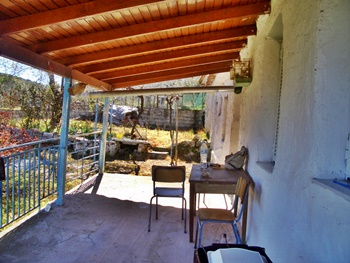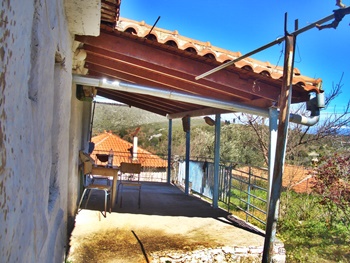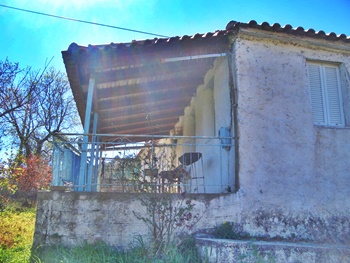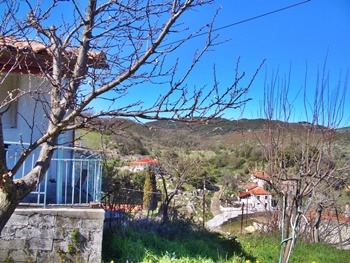 Old traditional detached house for sale 45 square metres, in the mountainous village of Maniaki.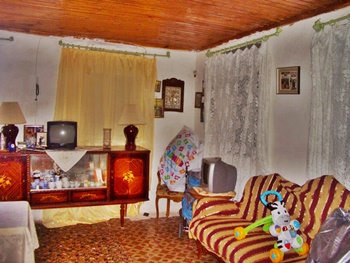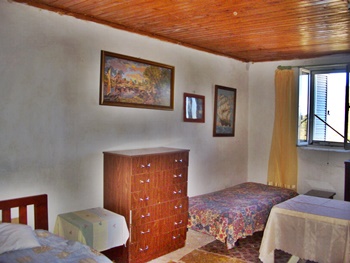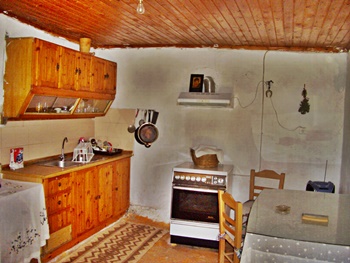 The house is in a plot of 150 square metres and has one bedroom, a kitchen, and WC. and is to be sold with the furniture.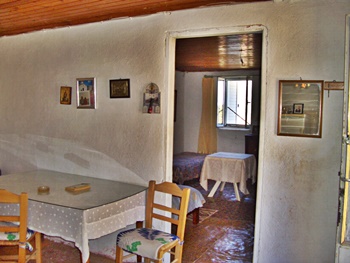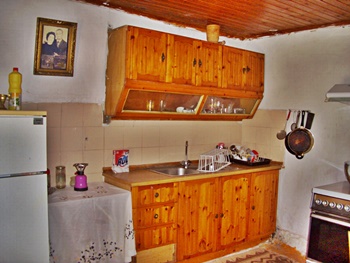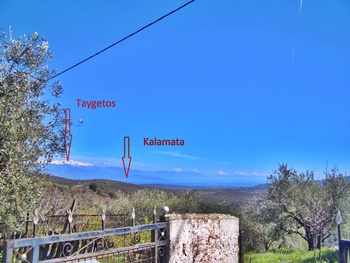 Maniaki is a mountainous village with only a few inhabitants just 5 minutes away from Vlachopoulos. For someone who wants to enjoy peace in the middle of nature this is in the right place.
Price 38,000 Euros Code : PYLOS DG / 650
---
A One Bedroom Apartment For Up To 5 Persons : Sisi : Crete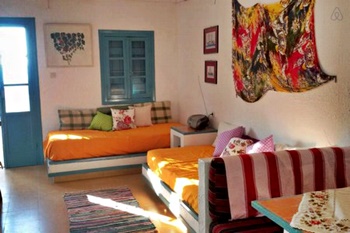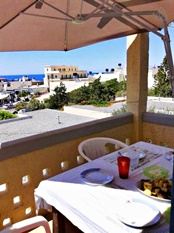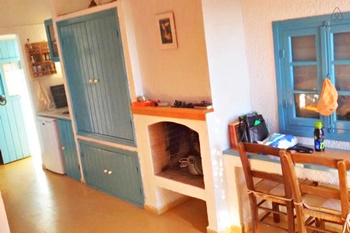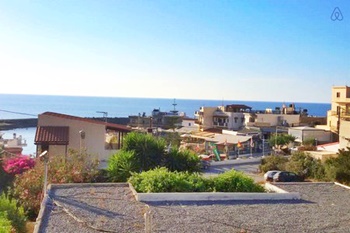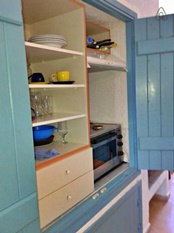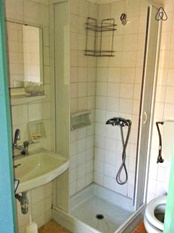 At the traditional village of Sisi, this one bedroom apartment is offered for sale. It can host up to 5 persons and consists of a separate bedroom, an open kitchen, living room and a balcony with sea view. The apartment has built in beds, a double and a single one in the bedroom and two single ones in the living room. The apartment provides a lot of provisions such us radio, coffee maker, toaster, a freezer ,an electrical oven a fireplace and parking space.
The picturesque harbour of Sisi is right in front. A perfect holiday house at a beautiful, traditional village.
Price : 60,000 Euros Code : CRETE IG / SIS110
---
A 2 Bedroom Cottage With Land In A Country Setting : Nyfida : Lesvos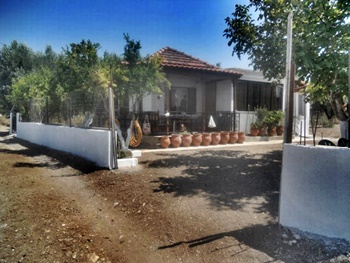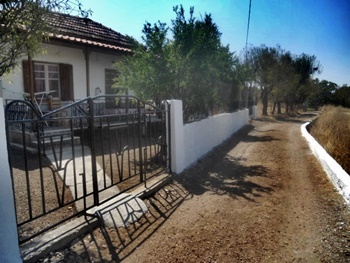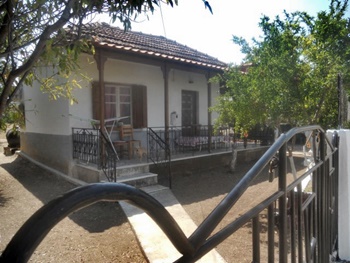 This property is located in a country setting very close to the coast at the Gulf of Kalloni at Nyfida. The cottage is 55 sq mts but can be extended up to 200 sq mts and is on a plot of 1250 sq mts. The property is planted with fruit and olive trees.
The property is neatly fenced and has sea views at the front and country views at the sides and back and is close to the attractions of Nyfida beach and Skala Polichnitos.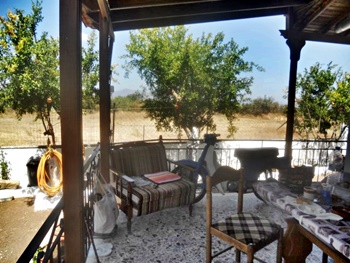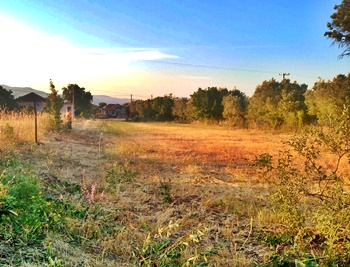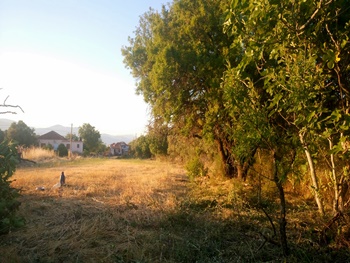 The cottage is of single construction and comprises of a Front Bedroom : Lounge : a kitchen diner recently retiled and fitted with new kitchen units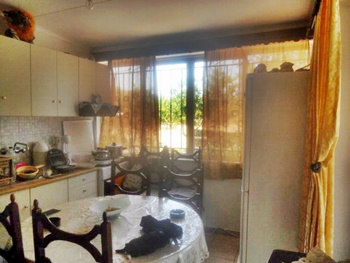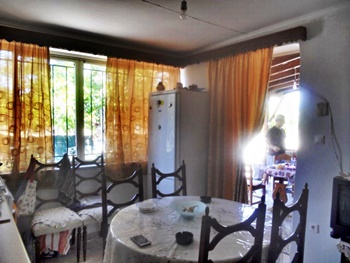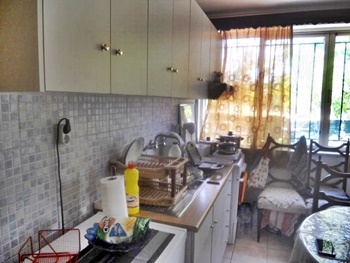 There is a back bedroom and a newly tiled and renovated bathroom with all new porcelain ware.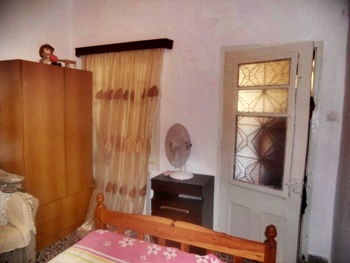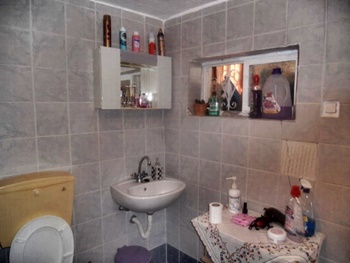 The back porch is an ideal place for relaxing with a glass of wine and is L shaped with a front sheltered veranda. There is a storeroom at the back of the cottage housing the Central Heating boiler. All wiring has been upgraded and there is a new solar panel, central heating, one Air conditioning unit and its own water well with new motor. The property is already connected to the Electricity system and although the water is of drinkable quality if necessary the water can be connected to the public supply.

Purchasing options : First Option : 1250 of land with 55 sq mt cottage ( At front position which can be extended or developed up to 200 sq mts of building allowance Price 39,000 Euros : Second option 1250 square metres of land at the back position It can be developed with a building of 200 sq mts building allowance Price 25,000 Euros : Third option buy everything at the same time Price 60,000 Euros.
Price : Land with cottage 39,000 Euros : Land only 25,000 Euros : Whole property 60,000 Euros : Code LESVOS DBHVNYF1EDW

---
An Apartment By Tolo's Sandy Beach: Tolo : Argolida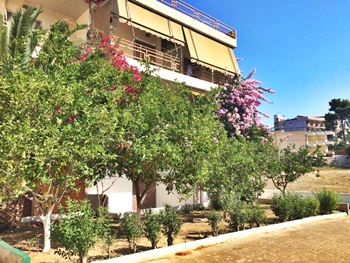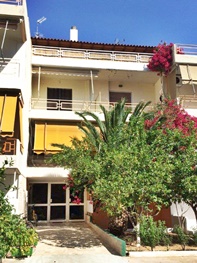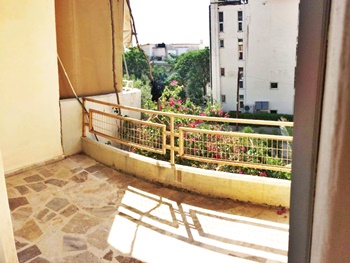 An apartment of 32mē located on the first floor of small apartment block.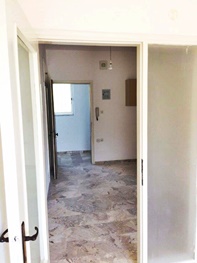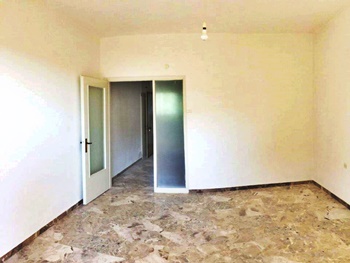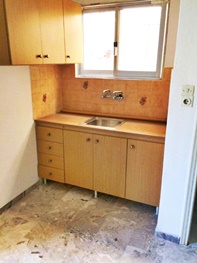 This apartment is centrally and ideally located in a flat area with easy access to the sandy beach which is only 30 meters away, and shops. It has doors leading on to the balcony. It comprises of a kitchen with cupboards and dining area, a bathroom with shower enclosure and a separate living room. There are Gardens at the entrance to the block. Everything is in good condition. A Snip at 45 K
Price : 45,000 Euros Code : TOLO PS / T522
---
A Quaint Traditional Home : Ano Vathy : Samos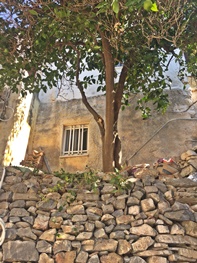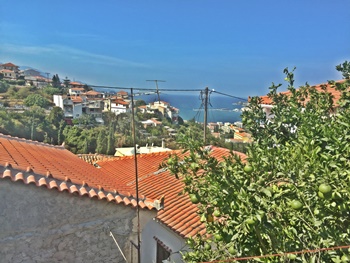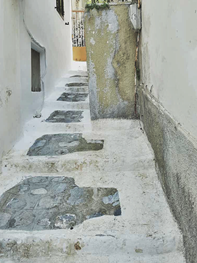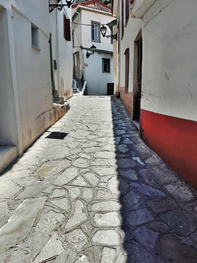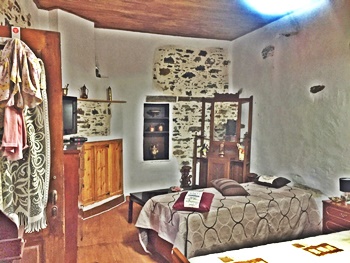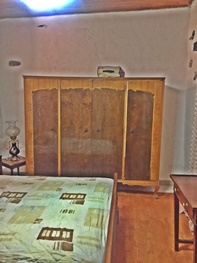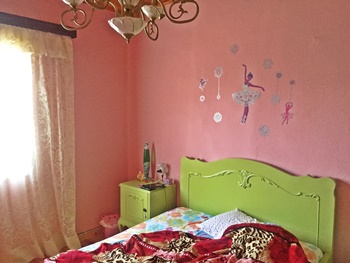 This is a quaint traditional home in Ano Vathy Samos. It is 2 storey property with a lovely courtyard with an established orange tree. The entry is into a decent size kitchen with a small dining table. A set of stairs leads upstairs to 2 bedrooms, a bathroom and another small area which has room for a washing machine and a small sink as a bar or kitchenette. The area of the house is 101.52 square metres and the plot size is 118.80 square metres. There are mountain and sea views and all services are connected. The house is to be sold fully furnished.
Price : 33,000 Euros Code : SAMOS EG/010
---
A House of 50 Square Metres : South Corfu : Xlomos : Linia Chlomou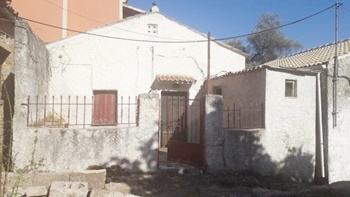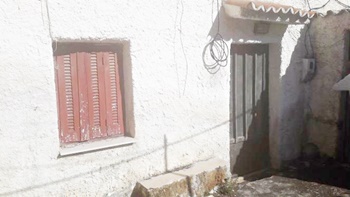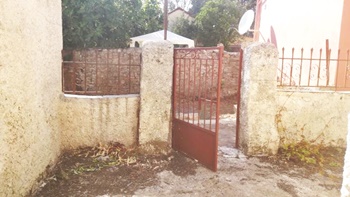 For sale a 2 Bedroom House with a total surface 50 m2, single storey, in the village of Xlomos.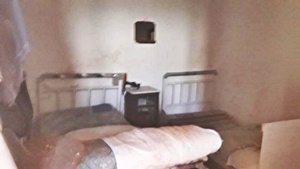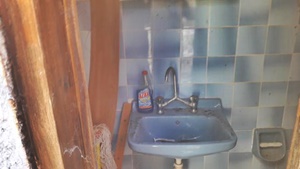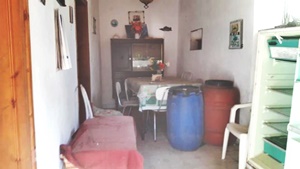 The property comprises 2 Bedrooms, Kitchen, Bathroom . It is also features View of the Park, Window frames are wooden, Parking is available, there is a small garden, Closet, Open, Bright, Construction year: 67 years, and it has renovated in 1998.

In the area of Linia Chlomou there is a small detached house for sale of about 50sqm with a small yard. The house is about 2km from the well known Issos beach and close to a bus stop. It needs minor repairs
Price : 40,000 Euros Code CORFU AT / 11754 NEW
---
A Detached House : North Corfu : Agios Ioannis : Boreia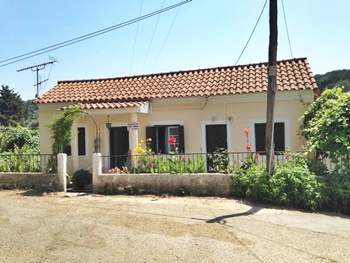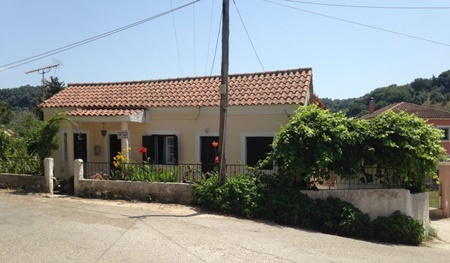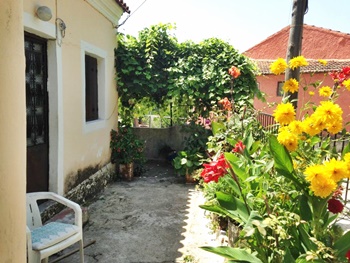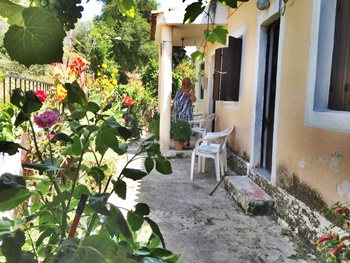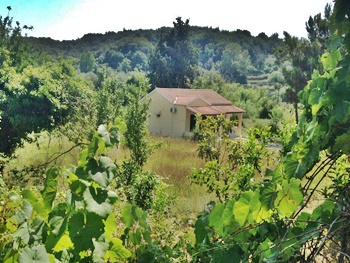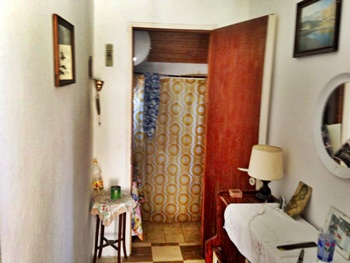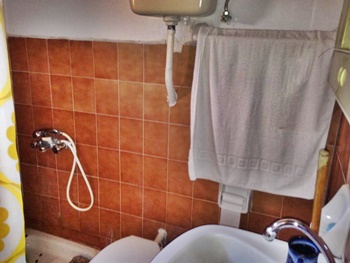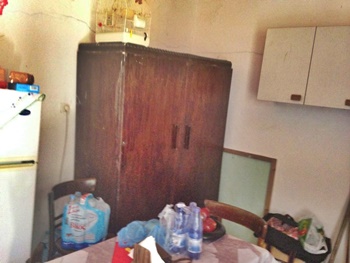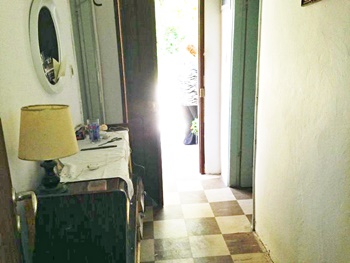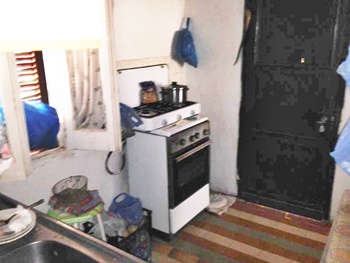 For sale a ground floor - level house 70 sqm at Ag.Ioannis, Karousades, close to Sidari. The house is located in a fenced plot 800sqm with various fruit trees and Only 400m away from the beach. There is bus transport is nearby, there is a view of the park. Needs a paint brush hence the cheap price.

Price : 50,000 Euros Code CORFU AT/11427 NEW
---
A House 100 metres From The Beach : Episkopi Village : Peloponnese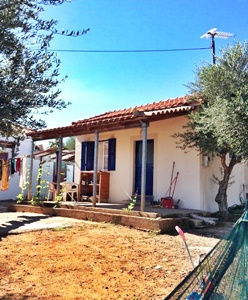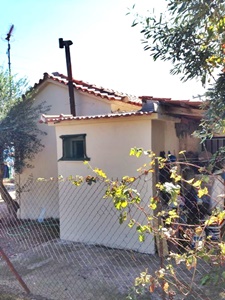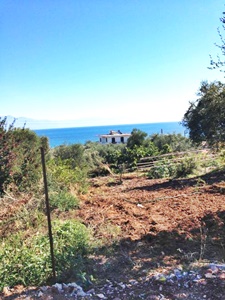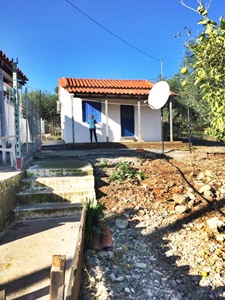 This house is situated only 100 metres from the beach and is 50 square metres in area.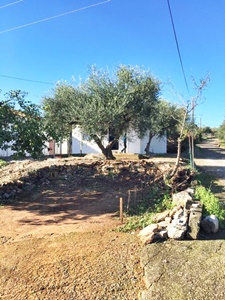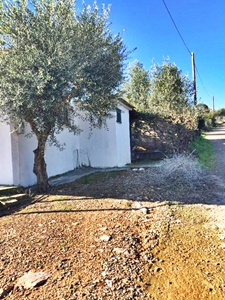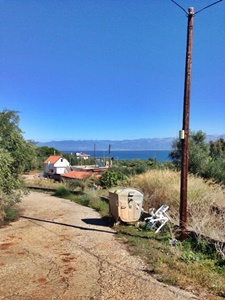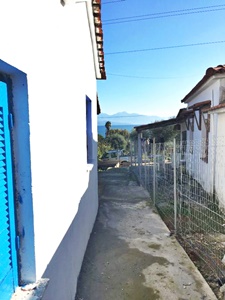 It is just 30 minutes from Kalamata airport and in a 500 square metre plot with trees.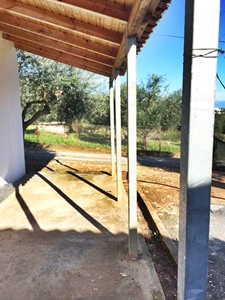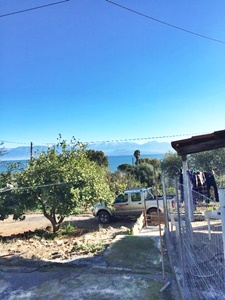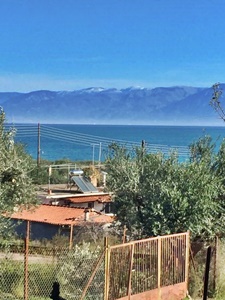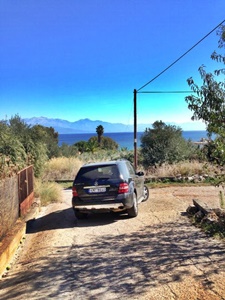 The house has 2 bedrooms and is in need of very small renovation.
Price : 55,000 Euros Negotiable Code : MESSINIA DSMP/1001-254
---
A Traditional 2 Bedroom Stone House With Garden : Nithavri : Southern Crete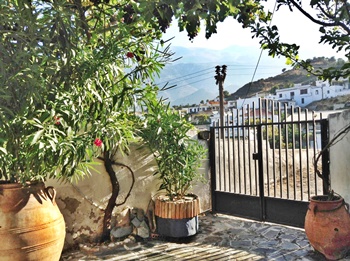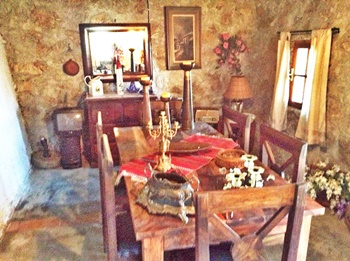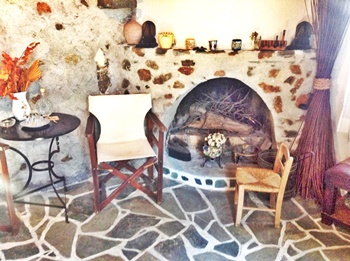 This is an enchanting stone house of 130 sq mts,fully furnished and decorated on a plot of 500 sq mts in the village of Nithavri, in the beautiful Amari Valley.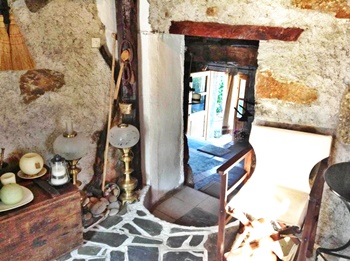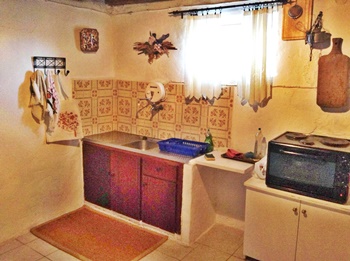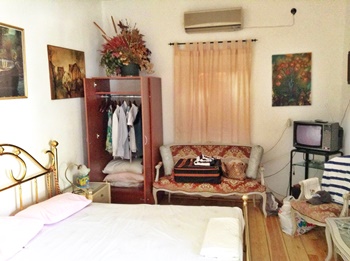 The property has many unusual aspects, retaining many original features including wooden beams, traditional fireplace and exposed stonework, which all add to its character and charm. There is an opportunity to acquire a nearby piece of land with olive trees, if desired. This house is set in the traditional village of Nithavri surrounded by breathtaking natural countryside : Full of character and fully furnished : Well maintained and in good condition : Traditional fireplace in the lounge : 2 bedrooms : 1 bathroom : Large kitchen : Separate dining room : Vine covered courtyard and fruit orchard garden : Secured property entirely walled and gated : ADSL internet connection available : Agia Galini is 12 kms.

Price : 70,000 Euros Reduced Code : CRETE LB / SNITH240 &nbsp
---
A Methana Shoreline Retreat : Only Adventurers Need Apply : Methana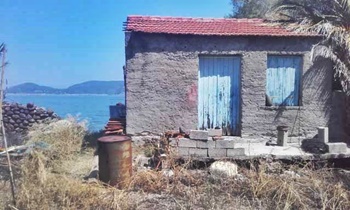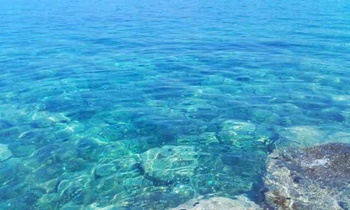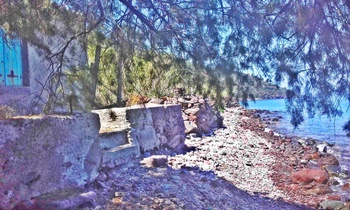 Have you ever dreamed of being a castaway sitting on a beach outside your secret jewel of a house, gazing out across crystal blue waters.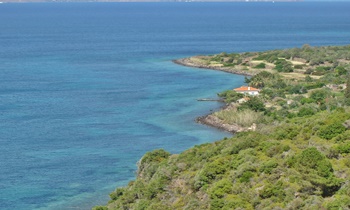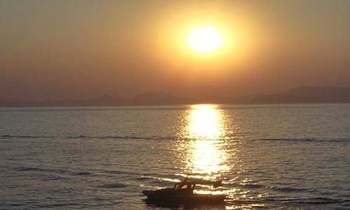 Only adventurers need apply. Access to the property is across a rocky beach. The house though small offers scope for basic living. i.e. minimalist camping, and consists of a Studio room / W.C. / shower/kitchenette & storage. The land area is 1,500 square metres and the house 20 square metres.
Building costs, designs and planning permission can be discussed with our affiliated Civil Engineer
Price : 60,000 Euros ( Plus Transfer Fees Approx 8 % ) Code : POROSKRISMETH / 540 SOLD
---
A Waterfront Renovation Project For Sale : Kokkari : Samos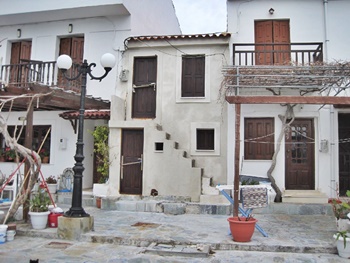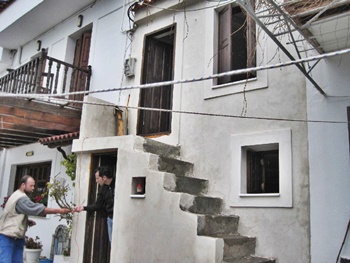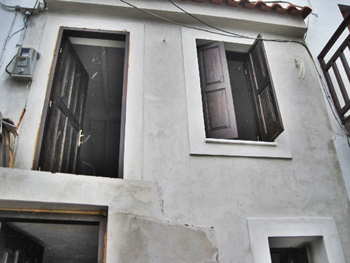 This is a two floor renovation property right on the side of the harbour. Needs attention. Can be a DIY project or a quotation given to complete.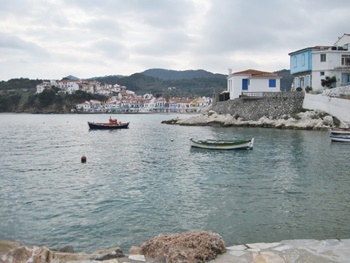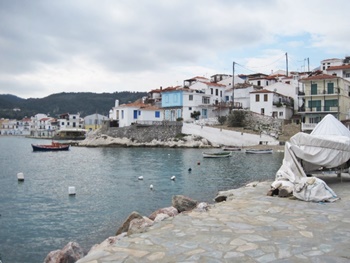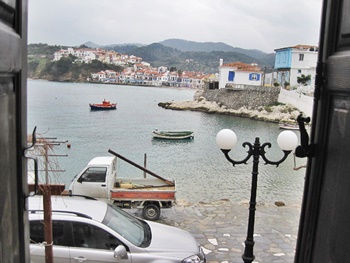 A fantastic opportunity to own a house in Kokkari by the waterside with access to all the amenities. This house is on 2 floors and 18 Square metres in Area.
Price : 85,000 Euros Code : SAMOS DHA6
---
A Detached House For Sale With Great Views :

Ano Doloi : Messenia : Peleponnese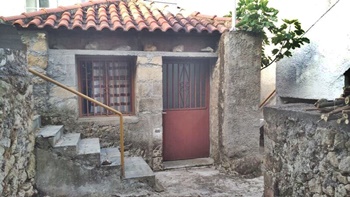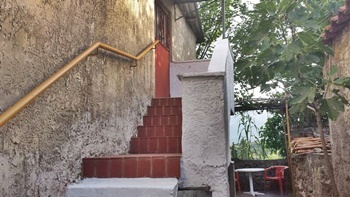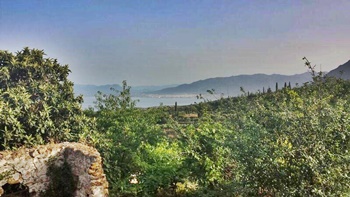 This old house is for sale in the village of Ano Doloi : Messenia, it is 119 square metres in area.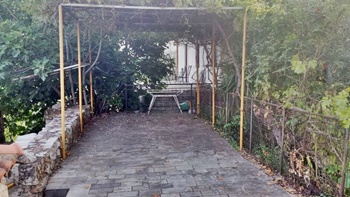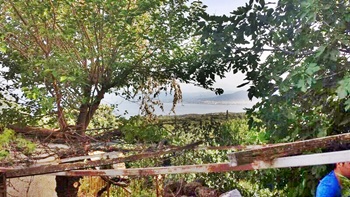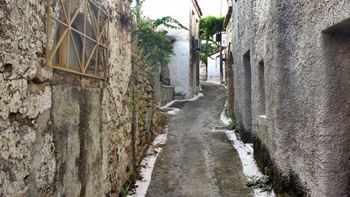 It is divided into ground floor and upper floor and has a partial sea view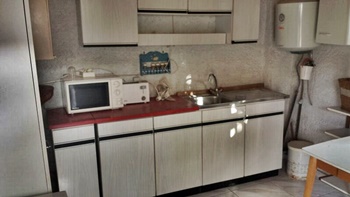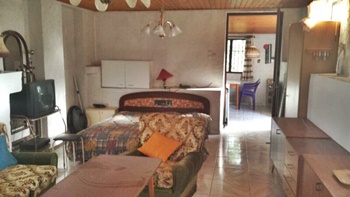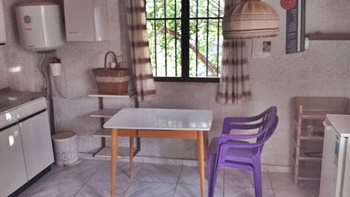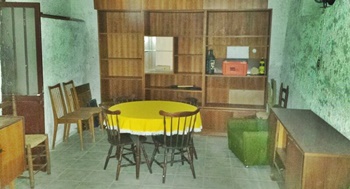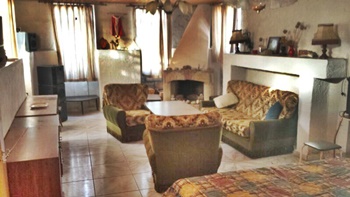 Ano Doloi is a picturesque village in Mani and has the advantage to monitor the sea without being seen. The village has several churches such as St. Paraskevi - monastic double dome and beautiful murals done by Panagiotis Benizelou of 1698 and many others. It also has significant agricultural land and preserved in the tower of Sarava, sample of local classic architecture. The village is 24km from Kalamata.
Price : 45,000 Euros Excellent Price Code : MESSINIA DSMP / 1001-400
---
A Completely Renovated Two Bedroom House By The Sea : Tavari : Lesvos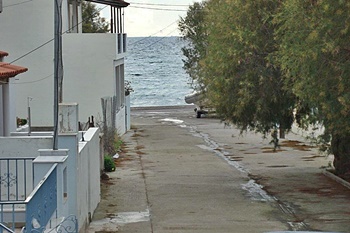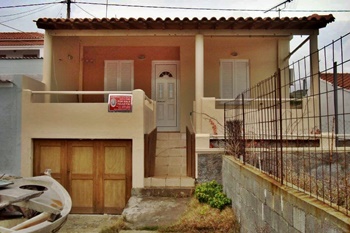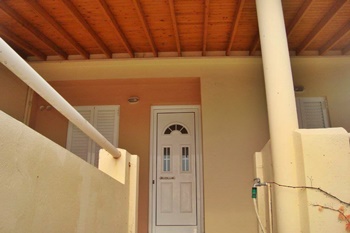 A lovely SEA VIEW new build property situated along a small lane at the Tavari village is for sale.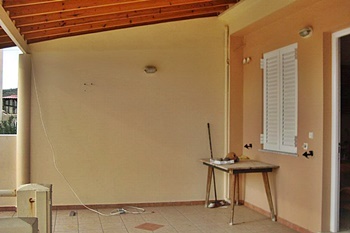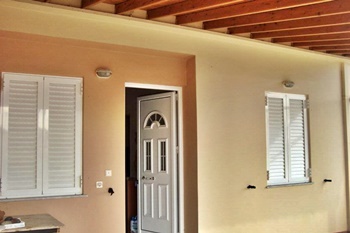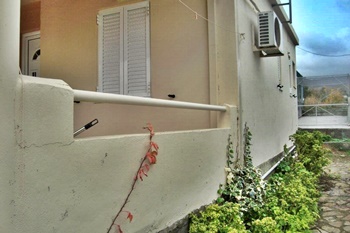 Tucked behind a gated entrance there is a sense of privacy with present day standards, the property is in good condition and ready for immediate occupation.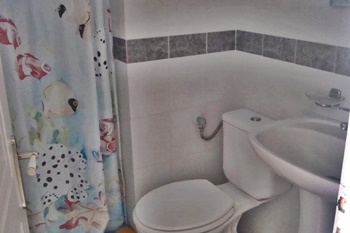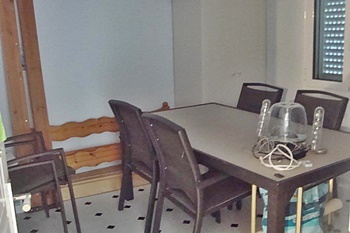 There is a shaded veranda to the front of the house with undisturbed sea view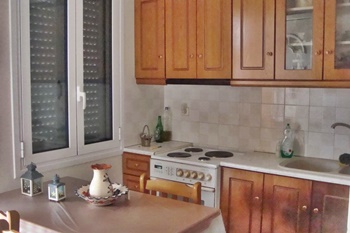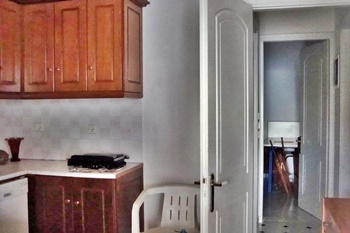 The house comprises : A fully fitted kitchen integrated with appliances to include cooker with integral hob, dishwasher and sink : Two good size bedrooms : Hall : Bathroom : Separate dinning area : 200 Metres from the seaside. Keep a boat ! : Accessible with car : Air Conditioning : Fridge : Tiled floors : Bars / Restaurants : Bike Paths : Fishing Harbour : Mini Market : Walking Trails.
Price : 75,000 Euros Code LESVOS SE/TAV/004

---
Old Stone House With 6 Rooms Near The Sea For Renovation : Agios Nikolaos : Kalo Horio : Lasithi : Crete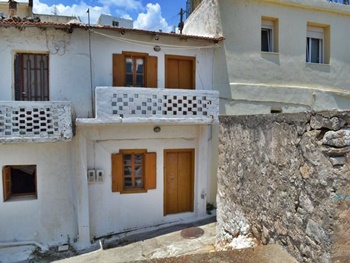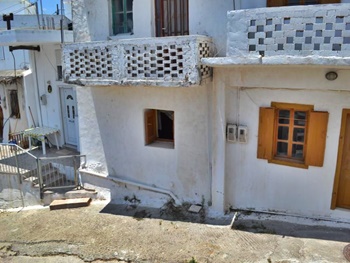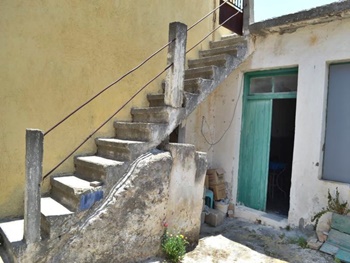 This is an old stone house in the village of Kalo Horio, Agios Nikolaos, Crete in need of renovation. It is in the settlement of Pirgos, Kalo Chorio and it is only 1,5 kilometres from the sea.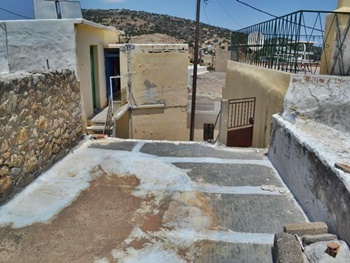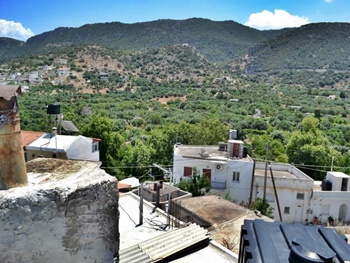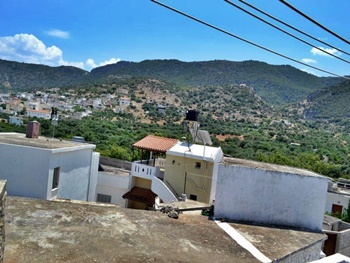 The house is a two storey building and comprises two rooms and a toilet on the lower floor and four rooms on the upper floor. It could be easily renovated into a comfortable 3 bedroom house.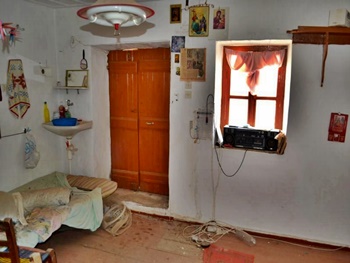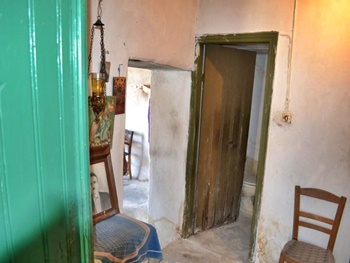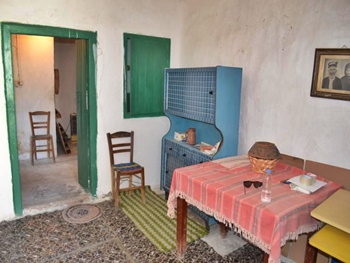 Half of the roof of the house is flat and could be made into a roof terrace with sea views.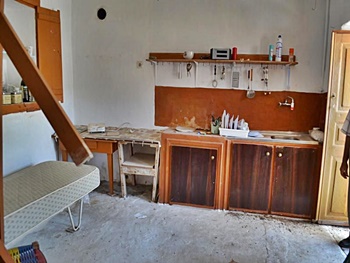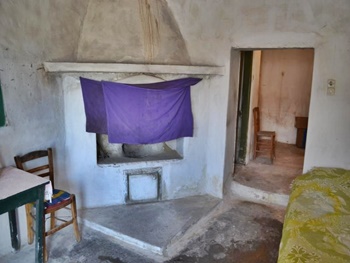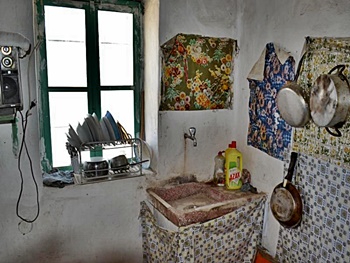 Known for its spotless sandy beaches Kalo Chorio is a small tourist resort only 7 minutes by car from the province capital, Agios Nikolaos. There are shops, super markets, bakery, butcher shop, cafes and taverns which stay open all year round in the village.
Price : 39,000 Euros Code : CRETE B&S/RHKH19

---
A Bungalow Being Surrounded By Developed Properties And Ripe For Development : Pereira : Thessaloniki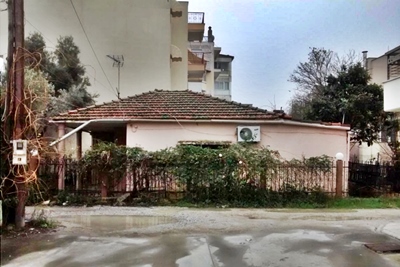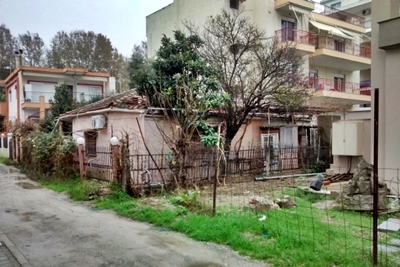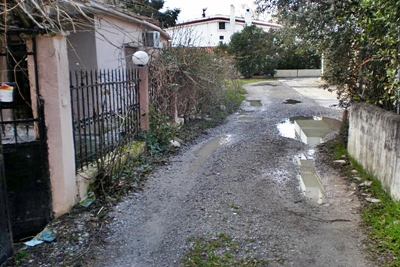 This bungalow is situated in an area of Perata which is predominantly being developed. All the surrounding properties have been developed into 3 storey apartment blocks.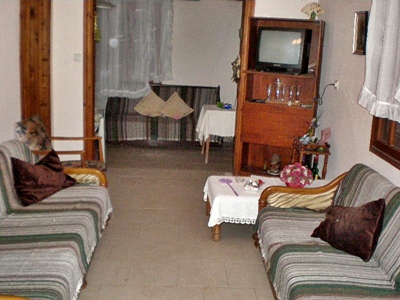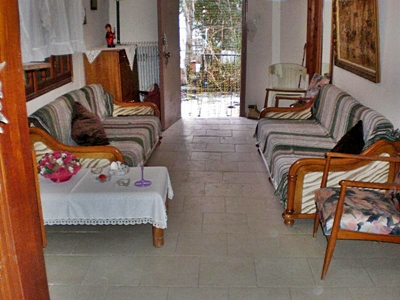 A survey has been carried out on the property and permission would be allowed on this plot, making this an ideal investment into developing the area. Peraira is a suburb of Thessaloniki and is about 300 yards from the sea.
Price : 110,000 Euros SLASHED TO SELL AGAIN AT Only 65,000 Euros Code : THESSALONIKI DC/010
---
A Fully Restored and Modernised Stone House : Melambes : Agia Galini : South Crete.
This is an ideal lock up and go holiday home or year round compact home. This well restored 1 bed-roomed stone house With a roof terrace with mountain and village views is in excellent condition and furnished. The open plan living area has a lounge with fireplace, a kitchen with high quality modern appliances and many other features including beamed ceilings.
It is a Single story house of 45mē : Large, open plan, living room with fireplace, dining room and kitchen : Kitchen with granite (quartz) worktops and hardwood units and top of the range appliances : Shower bathroom with attractive storage : 1 double bedroom : Hardwood, doubled glazed windows, shutters and doors : Roof Terrace with mountain, and village views : Solar water heater with back up immersion heater : ADSL internet connection is available : Water and electricity are connected.
The house is located in the town of Melambes with a lively Kafenion culture a charming village square, 2 minimarkets and other stores. It is a short walk to the nearest taverna and 8.5 klms from the beach at Agios Giorgos., and only 12 klms to Ag Galini, a charming and popular resort.
Price : 48,000 Euros An Excellent Value And Affordable Property Code : CRETE LB/SM252
---
An Old House For Rejuvenating : Methana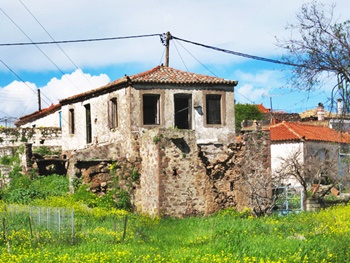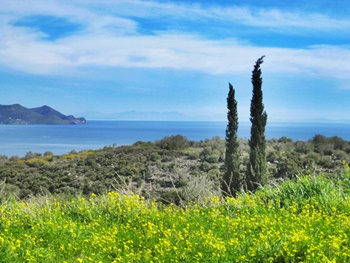 This traditional old stone village house is situated in a quiet picturesque village on the Methana Peninsular It can be transformed into a very desirable holiday or permanent home. The property has stunning views.
The Methana peninsular is famous for its many ancient sites, fresh fish tavern's and rejuvenating spa baths, and is so easy to get to from Athens.
Price : 75,000 Euros O.N.O. Code : POROS KRIS / 430

---
A Seaside House For Sale Only 30 Metres To The Sea Front : Korthi : Andros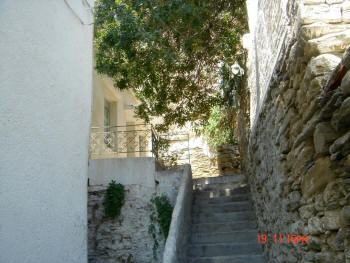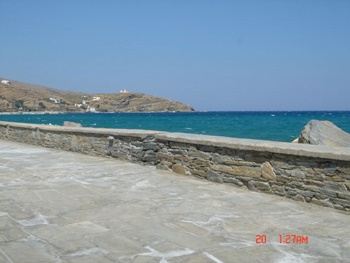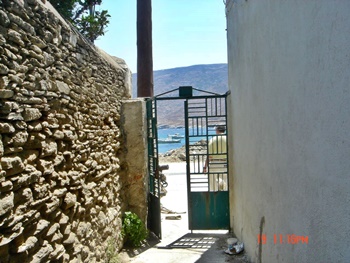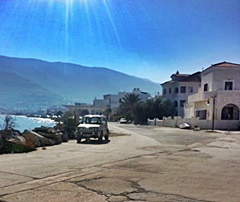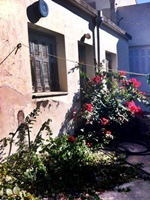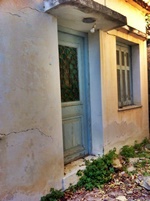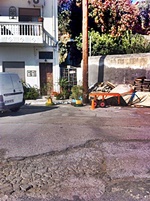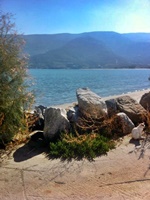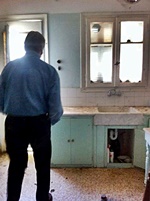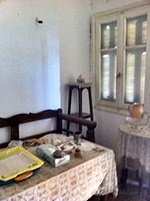 The main entrance of this house is only 30 metres from the sea and the house is situated in the seaside town of Korthi. The property is 240 square metres and was built in 1970 so now needs much maintenance. It has 2 bedrooms, a kitchen, bathroom and a toilet and has a garden with trees and a lovely sea view. Ideal cheap property for a DIYer, and so easy to get to from Athens airport, getting there is by ferry from Rafina, 37 nautical miles away on the mainland with morning and afternoon sailings and Raffina is only 20 minutes away on Express Bus from Athens International Airport.
Price : 70,000 Euros Lower offers considered Code : ANDROS AK/010

---
An Enchanting Small & Bright Ground Floor Apartment : Chora : Skyros
An enchanting small and bright ground floor apartment in Skyros, Recently restored by the current owners.
There is a double bed, open lounge, sitting room, then downstairs to kitchenette and shower area.
The apartment has views over the village to the mountains beyond. There is a small sunny terrace. The property would make an ideal holiday home or may be rented out for 50 Euros a night during the summer months.
Price : 48,000 Euros Reduced To 38,000 Euros WOW ! Code : SKYROS SH/53
---
A Good Sized 2 Bedroom Property : Chora : Skyros
Situated in the lower part of the Chora with easy access to the road leading to the beach and local shops.
There are three entrances to the property which is situated on the ground floor including a rear entry to a small terrace and 2 car parking spaces.
The property has a shower room with lobby containing the washing machine, a fully fitted modern kitchen with all appliances. There is an outside front patio area, and air conditioning in the main bedroom. There is an outside area with orange trees, a wooden shed construction and 3 parking spaces ( rare in the Chora) .............Easy access to the property.
Underneath the property there is a small studio apartment which at the moment is let but the tenant is not on any binding contract. The studio is included in the sale price as well as all the furniture and appliances including the fridge/freezer, cooker, microwave, small TV and various all included. The property is an ideal holiday letting property or home and income.
Price : 68,000 Euros REDUCED TO 50,000 Euros and to include the basement studio Code : SKYROS SH/55
---