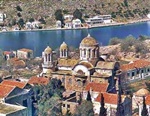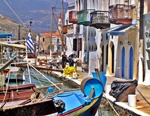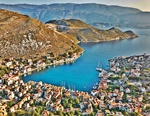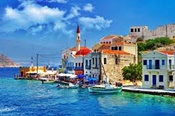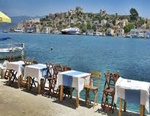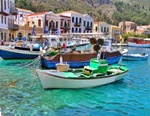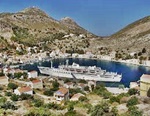 ---
For Symi

Here : For Leros

Here : For Kastellorizo

Here : For Patmos

Here
---
Kastellorizo Sometimes Known as Megisti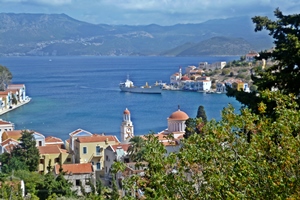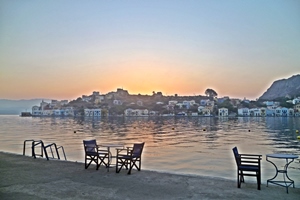 Kastellorizo
Kastellorizo is the most South Easterly Island of the Dodecanese Islands it nestles to the right of Rhodes. Getting there is easy, flight to Rhodes then a 20 minutes flight on a small plane to to Kastellorizo. Or there is a boat from Rhodes twice a week. The harbour there is the largest in Greece. This is a yachtsmen's paradise Isle, being so close to Turkey for sailing and sightseeing. There is a boat to Turkey taking 20 minutes to reach Kas in Turkey.
The taverns are all around the harbour edge...there are few shops, but a small modern hospital...the pharmacy is now contained within the hospital. The film MEDITTERANEO was filmed here....there is plentiful fish and shellfish, turtles in the harbour, monk seals and the most amazing BLUE CAVE...small boats take visitors to little islands for visits and sunbathing...snorkelling is fantastic and although there really aren't any beaches, you swim in the harbour and in the little port of MANDRAKI.

---
A House With Views Over Mandraki Harbour : Horafia : Kastellorizo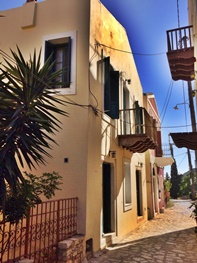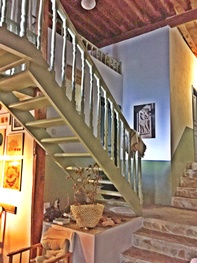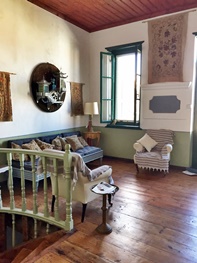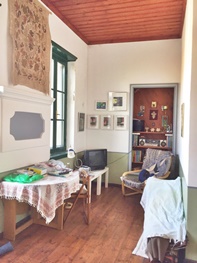 A superb house in an ideal quiet location, with stunning views over Mandraki Harbour towards the coast of Turkey.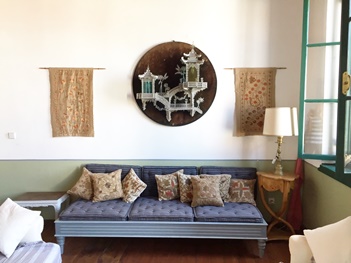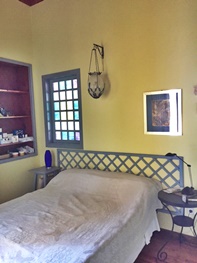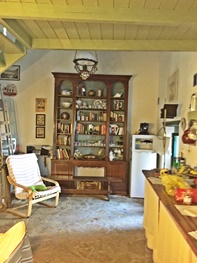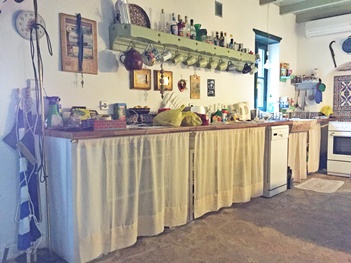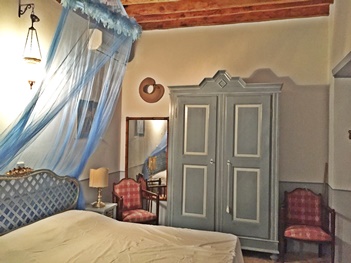 The house has 3 bedrooms...one on ground floor and 2 on first floor...also a bed on the mezzanine floor. There is a lovely kitchen with appliances on lower ground floor : The balcony has space for a dining table and 6/8 chairs...ideal for entertaining. The living room is on the lst floor...and a mezzanine floor which could be used as a living room. The area is called Mandraki 5....and is a short walk to Mandraki harbour and the main Harbour of Kastellorizo. There is a small beach 5 mins walk away and you can also swim in the main harbour.. The house can be sold furnished.
Asking Price : 300,000 Euros or Offers will be considered for a quick sale. Code : KASTELLORIZO SH/9

---
On The Harbour Front : Kastellorizo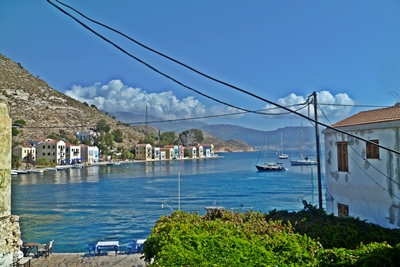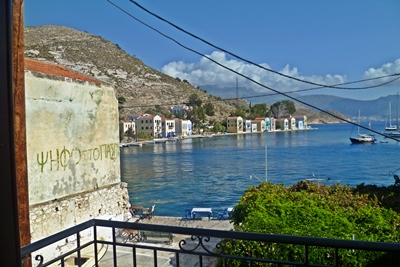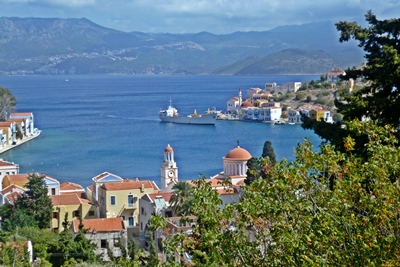 Two apartments on the harbour front that can be converted in to one house or live in one and let the other.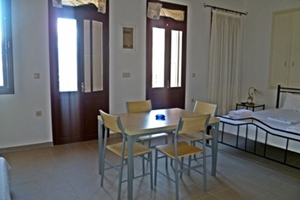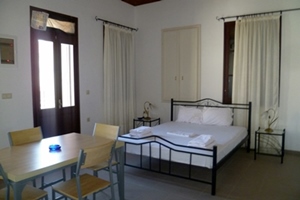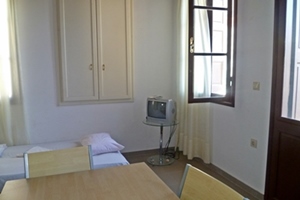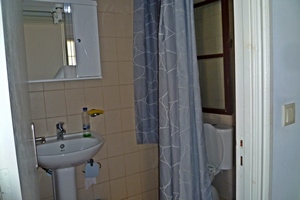 They are in an ideal position with superb views over the harbour and the coast of Turkey. The first floor consists of an open plan bedroom/kitchen/diner, balcony, air conditioning, installed TV, and sleeps 4 persons.
The ground floor needs some work to restore it to an apartment, having been used as a store but this is only cosmetic. There is an outside are with parking.
Price : 350,000 Euros Code : KASTELLORIZO SH/1

---
A Fantastic Opportunity To Take Over A Well Established Cafe On The Waterfront In Kastellorizo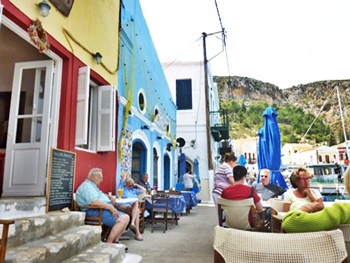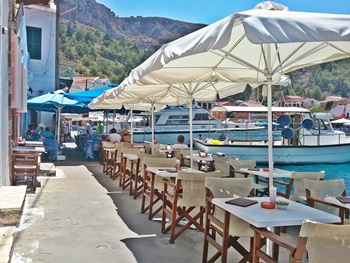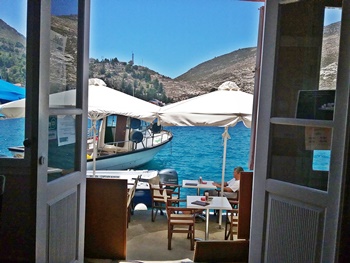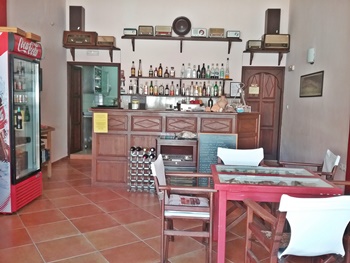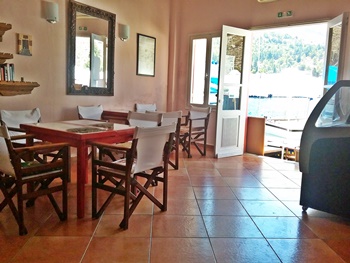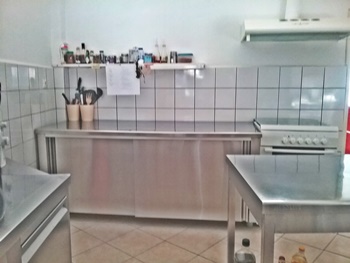 This excellent business has been in the same hands for 12 years...Dutch & Greek owners. They want to retire. A new lease will be granted.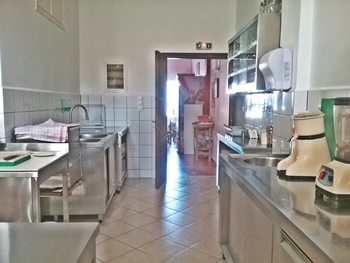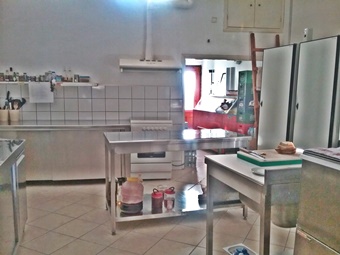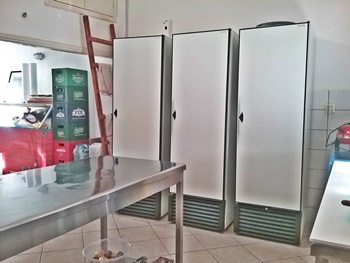 The business is very well equipped with inside area for eating and outside tables and chairs where you can watch the turtles and fishing boats because it is situated on the front only approx 200 yards from the ferry and boat berthing. The cafe is open from April to October and has regular clientele plus all the tourists who visit the island from Turkey and Cyprus ( By Boat ). There is a small airport on the Island and it is a 25 min flight to Rhodes.
Asking price for goodwill fixtures and fittings is 90,000 Euros. Rent is 700 Euros Per Month : Fixtures and Fittings include all kitchen appliances, tables and chairs with stock at valuation.
Price : 90,000 Euros Code : KASTELLORIZO BUS / SH8

---
A Small Ruin For Renovation : Kastellorizo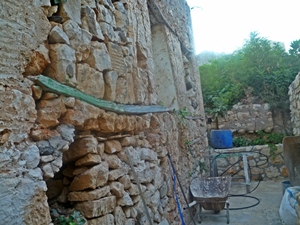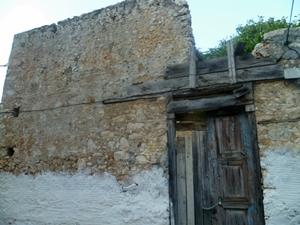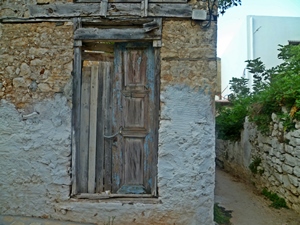 This small ruin for renovation is nestled just behind the harbour front of Kastellorizo ......Ideal for a holiday home.....The original walls and property could be built with a small patio area to get the winter sun. This is an enchanting project as the plot is in a much sought after area, and there is no doubt when finished it would add considerable value.

Price : 40,000 Euros Code : KASTELLORIZO SH/2
---
An Excellent Small Plot of Land Situated Just Behind The Harbour : Kastellorizo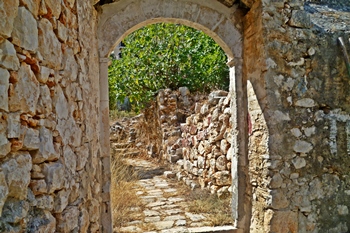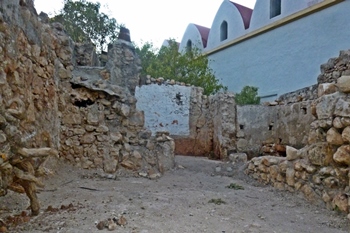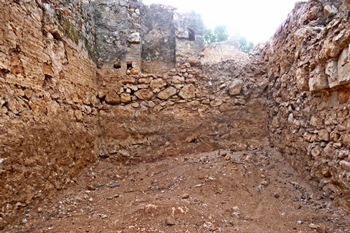 In excess of 109 square metres, delightful spot with architects plans for a 2 story house consisting of

2 bedrooms, study, dressing room, underground cellar, walled garden, open plan lounge/dining and kitchen areas, downstairs shower room, upstairs family bathroom. Balconies with far reaching views to the Turkish coast...few minutes from the harbour and in quiet area with road access to the house. Sold with planning permission and all plans.

One original brick oven, the site has been cleared and now has archaeological building approval on the original foundations. All the original stones/bricks have been conserved and architects plans have been drawn up for a two bedroom property, (one with 2 balconies) office space, dressing room, bathroom with WC WHB and shower...........downstairs, open plan lounge/dining room/kitchen ( Including the original brick oven ... a feature), enclosed walled garden, downstairs wc and shower room.

Price : 120,000 Euros to include all plans, permissions etc. Code : KASTELLORIZO SH/3

SOLD
---
A Lovely Stone House 2 Minutes To The Sea : Mandraki : Kastellorizo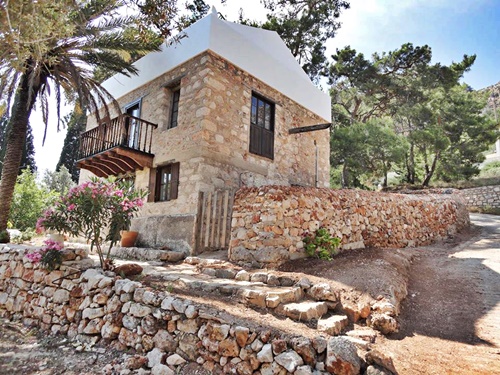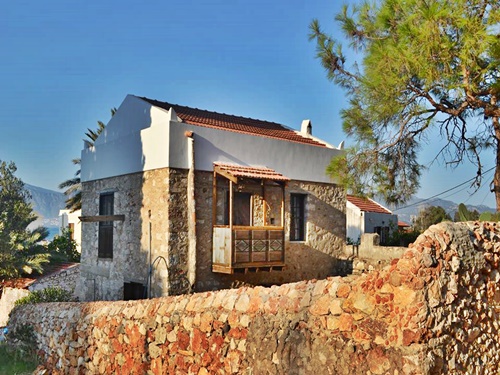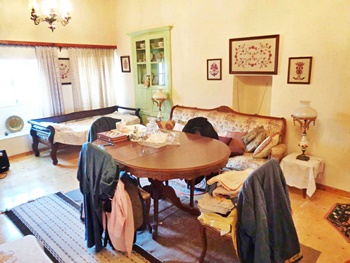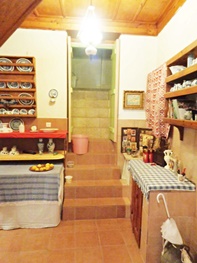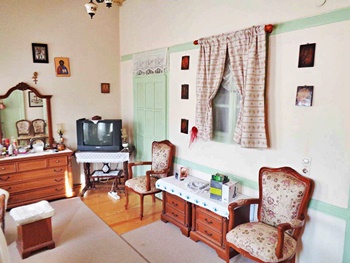 This is a lovely stone house situated in Mandraki : 2 floors : One bedroom : One Kitchen, lounge and bathroom.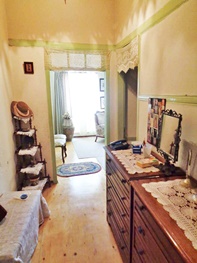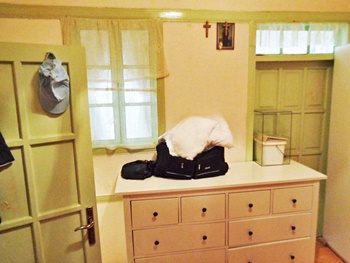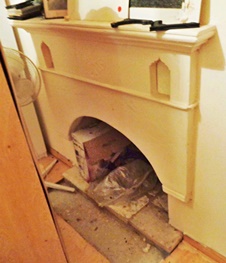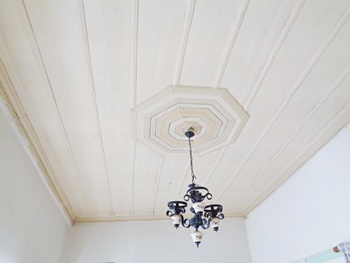 The house area is 60 square metres but could be extended as there is a garden of 70 sq mts. It is only 2 mins walk to the water....ideal for a yachtsman wanting to moor in the small harbour. It is in a quiet area and only ten minutes walk to the main harbour area with its shops and tavernas.....Live in it or let it !

Price : 165,000 Euros

Reduced

Code : KASTELLORIZO SH/4
---
Harbour View House : Kastellorizo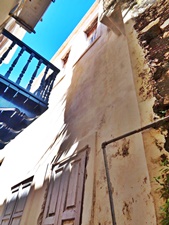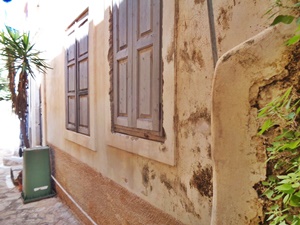 This house is situated a few steps up from the harbour area and has great views to the main harbour area from the top floor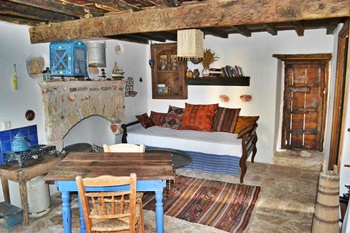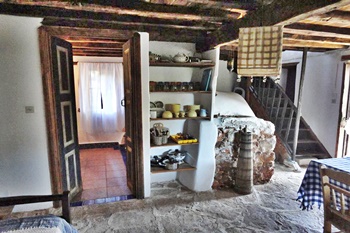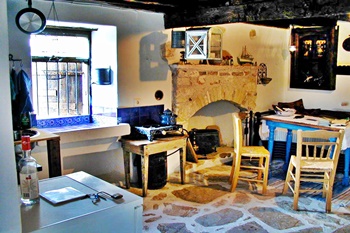 The house is 200 square metres in area and built on three floors and is a typical Kastellorizian house.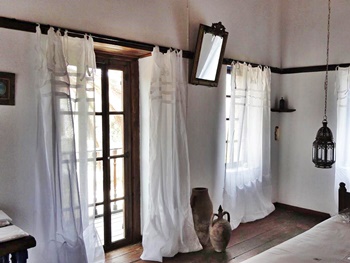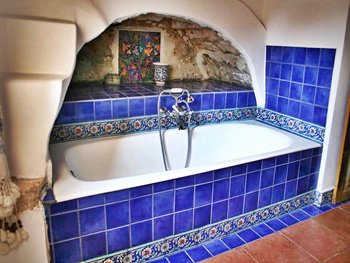 The house has 4 bedrooms : 3 Bathrooms : A Kitchen : A good sized lounge and comes with marvellous potential.
Price : 240,000 Euros

Reduced

Code : KASTELLORIZO SH/5
---
A Renovation Project Already Started Needing Completion : Kastellorizo
Only a few steps up from the harbour would make a superb letting property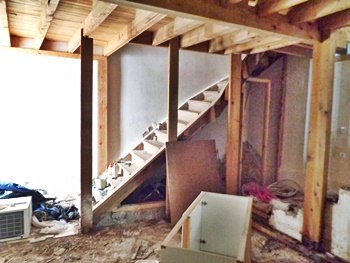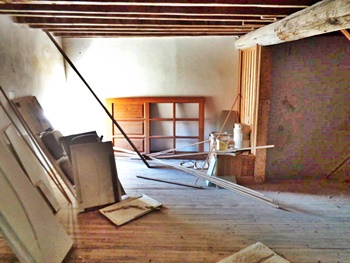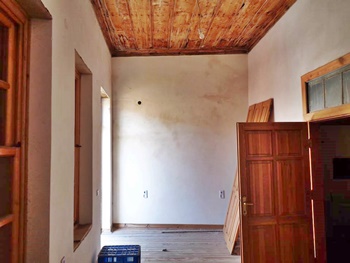 The House is 160 Square Metres and has a mezzanine floor and a marvellous garden of about 180 square metres.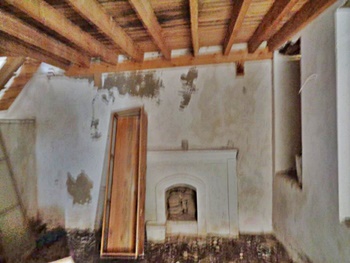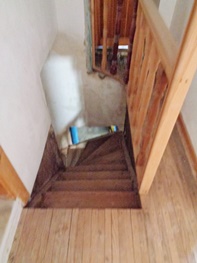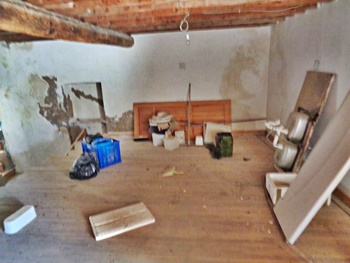 New Floors and new stairs already installed : Accommodation as you would like it and situated only a few minutes from the harbour.
Price : 170,000 Euros Or Offers Code : KASTELLORIZO SH/6

---
An Opportunity to Re Build : Kastellorizo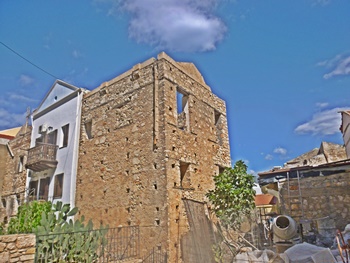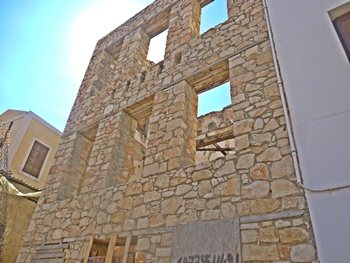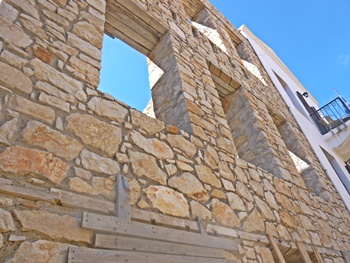 Just back from the waterfront this property is in an excellent position to be turned into an ideal holiday letting building or a private residence or holiday home. Known as Anna's House this is a good project for added value, shell is there in good condition.
Price : 60,000 Euros Code : KASTELLORIZO SH/7

---