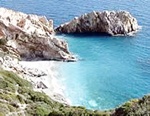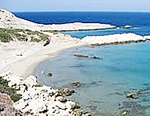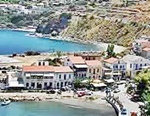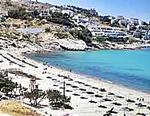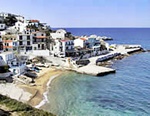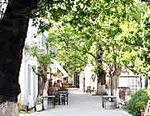 ---
Property For Sale In Ikaria : Dodecanese Islands
Back to Samos
Here

Scroll Down To See More Property.

---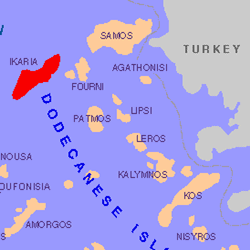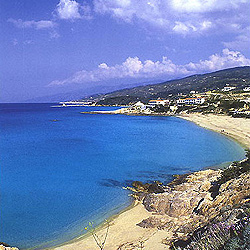 Ikaria is an unspoiled verdant island lying in the North-Eastern Aegean Islands, near Samos. It was named after the famous myth of Ikaros who drowned in the surrounding sea when he tried to fly as far as the gods and got burned by the sun. Beautiful Ikaria is still very traditional and has numerous beauties to offer to visitors such as waterfalls, streams, sandy and pebble beaches, dense forests and picturesque villages.

There is much to see on Ikaria including villages, history, museums, architecture, excursions, weather and more such as a large range of hotels.
Ikaria has had much praise lately as the Island of Longevity, there are many people over a hundred, and the reason is said to be the way of life, the food, and the wine. Its a great place to live.
We now have various web partners here to meet you and help you to chose your property with many private sales also. Here are many the different types of property to chose from.

---
Village Land Facing the Sea For Sale : Karavostamo : Ikaria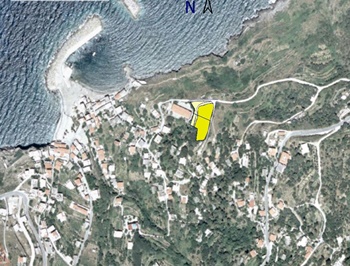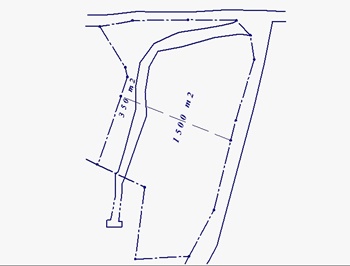 This land is located in Karavostamo village on Ikaria Island. The land is 1500 square metres with a private road plus 350 square metres at the sea ward side of the private road included in the offer. Because it is in the village boundary you may build up to 400 square metres in total with a 7 metres max height.
Price : 50,000 Euros Code : IKARIA DP/010
---
Three Sea View Maisonettes For Sale : Ikaria
With direct access to private swimming area 65m below the property.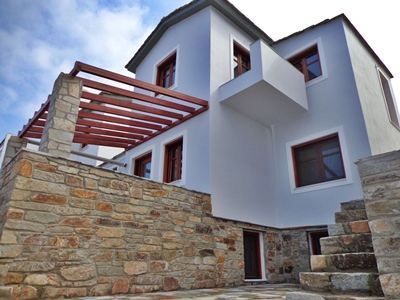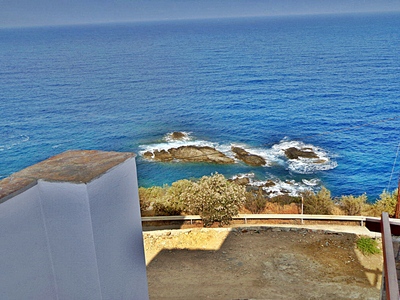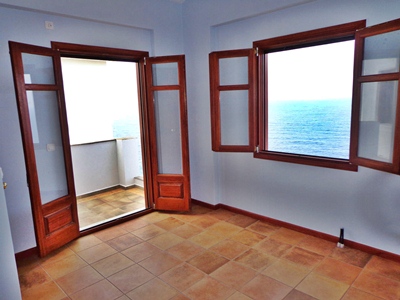 3 Custom Designed Maisonettes on 2,000m2 Prime Sea view land located just outside of Armenistis, Ikaria on the seaside road to Nas.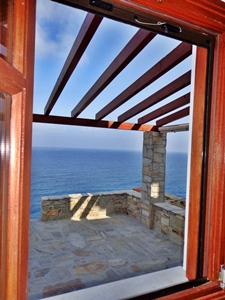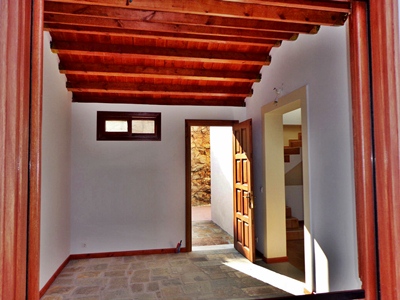 Each maisonette has 3 levels and consist of 2 bedrooms, 2 full baths, kitchen, living room, covered terrace, balcony, storage, parking, private garden, and owner land. Approximate total indoor living area of 100m2 per unit : Approximate outdoor partially covered terrace & balcony areas of 23m2 per unit plus pergolas.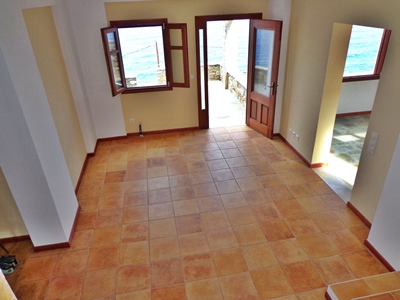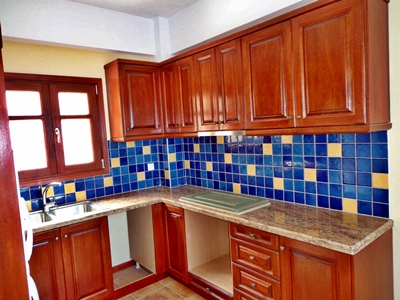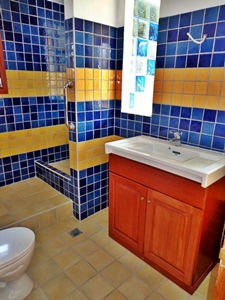 A pool may be added pre or post purchase to the Ikaros Maisonette. Italian highest quality designer tile and luxury bathroom fixtures are standard as well as custom designed kitchens featuring hardwood cabinets and granite countertops. There are custom built hardwood (Meranti) windows & doors with double glazing, and tilt-opening and screens. All landscaping will be carried out including landscaping walls and terraces using Ikarian red stone and Ikarian slate for roofs and terrace floors.
All maisonettes have a 180 degree Panoramic Sea and Sunset Views in a low-density, peaceful and beautiful setting. There are mountain views from the back of Maisonettes. and direct access to a private swimming area 65 m below the property. Income generation through holiday rental management program via island-ikaria.com website is possible. There is the ability to sub-divide a maisonette into 2 separate apartments for income generation/mixed owner use. There are no common charges, but separate water, electricity, sewage systems.
Price : 2 Maisonettes Remaining "Nafkrati" 219,000 Euros : "Ikaros"229,000 Euros Code : IKARIA / PT 010-011
---
A 3 Bedroom House For Sale With Sea Views and Beautiful Cultivated Gardens : Xylosirtis : Ikaria
The plot size is 732 m2 of cultivated & landscaped/terraced land with lemon & apricot trees, grape vines, and roses.
The house consists of 3 bedrooms, 1 bath, a storage room, a utility room, a large living room and kitchen and an enclosed glass terrace. There is Central heating and Air Conditioning units throughout the house, and it is located within the city plan of Xylosirtis. There is included with the property a 47 m2 separate garage at road level.
There are Beautiful Sea & Mountain Views and it is peacefully situated amidst Ikaria's pristine nature. The property is only 500m from the beach of Xilosirtis
Price : 150,000 Euros Code : IKARIA / JPM/010
---