The South of Crete is not so busy as Northern Crete and has some wonderful beaches and scenery.
It is particularly popular with all nationalities now buying property in Southern Crete.
Brian has some popular English speaking agents in South Crete with some very good properties at excellent prices and many reductions, altogether a nice place to either live there permanently or go for the holidays.
There are some very good opportunities to buy property on this part of the Island and this is only a selection.
Look out particularly for refurbished properties which are now available in South Crete.
A Spacious Two Bedroom House With Garden And Sea & Mountain Views : Agia Galini : Southern Crete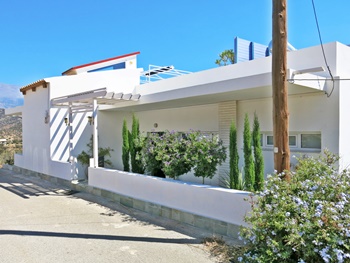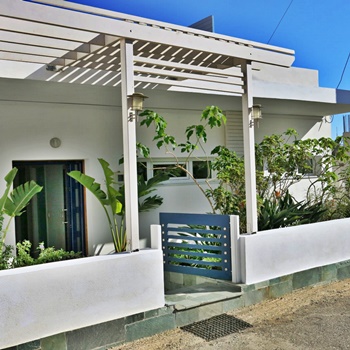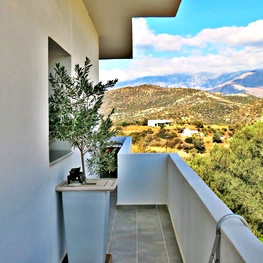 Within walking distance of the beach and village facilities at Agia Galini,

this modern two bedroom house has been finished to an exceptionally high standard and offers spacious comfortable living at the upper end of the village. The property is on two levels and covers over 210m2 of living space with additional garden and terrace areas.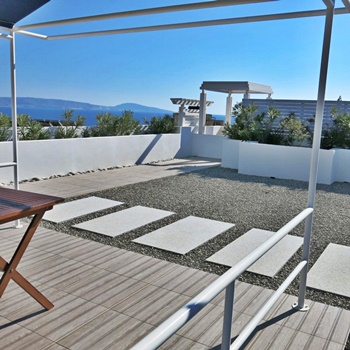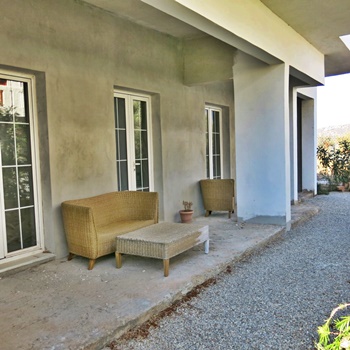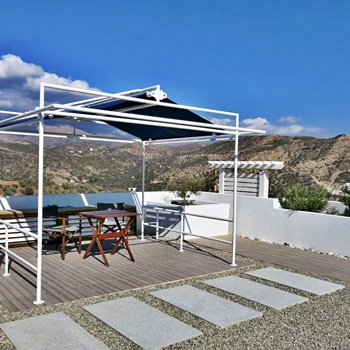 Entrance to the property is through a lovely established garden area, of 26m2, with fixed planters containing established exotic plants. The property is very well maintained and and offers great indoor and outdoor living areas.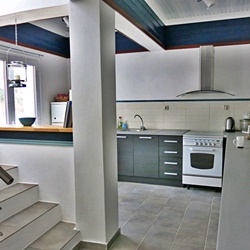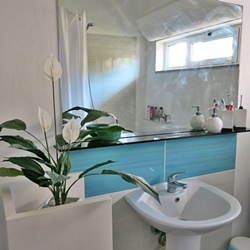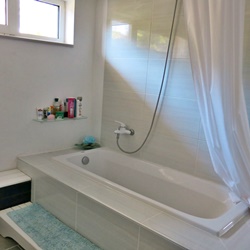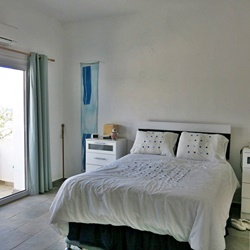 On the top floor of the house is a large roof terrace with Incredible views across towards the beach and sea at Agia Galini. There is a roll down sun shade over a patio area suitable for an outdoor dining table, screens and wooden structures which provide privacy and shade to the rooftop area.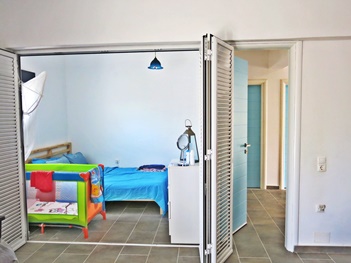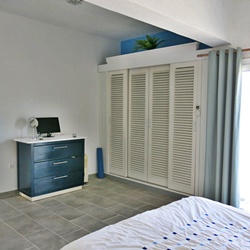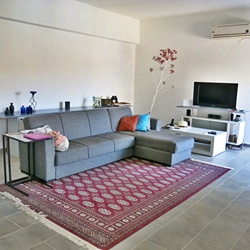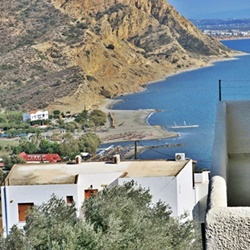 On the ground level there is a Large bright living area with double glazed doors opening onto the terrace and a dining area with a large modern fitted kitchen with cooker and extractor. Here there is a staircase leading to the roof terrace with glazed windows, providing natural light, and one large double bedroom with built in wardrobe space and access to terrace, and one large bathroom with full bath and shower.
On the lower ground level the area covers 96.42m2, and is ready for conversion and could become an independent living unit or provide additional bedrooms to the existing property. The staircase leads down to the area and all necessary utilities such as electricity and plumbing connections are ready. The useable space for accommodation has been partially plastered and has had new double glazed aluminium doors added, which open directly onto the lower rear garden and terrace, allowing plenty of natural light into the space and allowing for easy access to a perfect outdoor entertainment space.
This garden area has been landscaped and is easy to maintain, with gravel pathways and planters complete with established plants and decorative white pebbles.
The property benefits from : Beautiful stone tiled floors throughout : Double glazed aluminium windows and exterior doors : Solid wooden interior doors : Air conditioning units in the living area and bedroom : Solar hot water : Telephone and Internet : The property is to be sold fully furnished, Parking is available right outside of the property.
Distances : The Village and harbour with all amenities is only 350 m away and the beach 500m.
Price : Only 165,000 Euros : Code : CRETE LB / VAG268 SOLD
---
A Beautifully Restored 3 Bedroom Village House With Garden For Sale : Mourne : Southern Crete
This is a restored stone house (250 years old) measuring 154m2 with a large walled and secluded courtyard of approximately 80m2 and upstairs terraces of over 30m2.
The house comes fully furnished and has retained many of the original features, including thick stone walls, some exposed stonework, a stone archway and vaulted ceilings finished with attractive wood and beams
Situated at the top edge of the popular village in Mourne this spacious and comfortable three bedroom detached stone property is just 3kms from Spili and 25-40 minutes drive from the many glorious beaches stretching along the south coast, from Agias Galini To Plakias and along the coast to Rodikano. The mountains of Kedros and Psiloritis and the beautiful Amari valley are also nearby.

A traditional stone archway leads into a beautiful courtyard, which is paved with the local dark green and grey flagstones and has two large walnut trees as a shady backdrop to this wonderful outdoor living area. This three bedroom property is in excellent condition and has been fully restored and well maintained with further improvements added in 2017, including a new roof, new guttering and pipe work for improved water management, a new 160 litre water tank and solar panel, and a new 1,000 litre oil tanks. The exterior of the house is also newly painted. The house has been arranged so that the second and third bedrooms (with their ensuite bathroom) can be let as a self-contained suite of rooms with independent access and enables the owners to offer B&B, if desired. Equally, with the relevant permits, the house could be offered in its entirety as a holiday rental or could be a wonderful year-round living home.

The indoor living space on the lower level comprises :

large lounge (32m

There are beautiful country and mountain views from the lounge, the bedrooms and the upstairs terrace. There is easy access to the internal courtyard and there is both an internal and external staircase to connect the two levels of the property. The house has full oil-fired central heating in addition to the open fire and currently has a telephone landline and good broadband service. The village of Mourne is small and popular with a varied International community. It hosts regular open air music festivals and has a pleasant social atmosphere. A Kafenion taverna and pop-up taverna in Mourne are within a very easy walking distance.

Price : 185,000 Euros Reduced To 172,950 Very Good Value Code : CRETE LB/SM176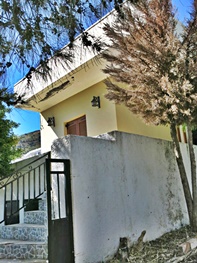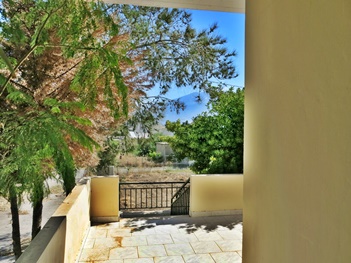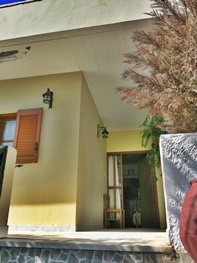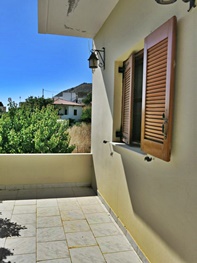 This is a lovely detached property within walking distance of Melambes village. Situated at the top of the village along a small lane the property has views of the mountains and across the countryside.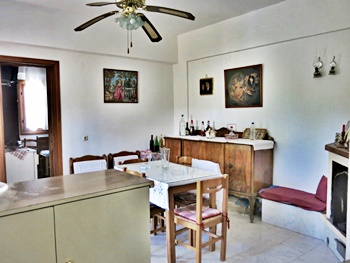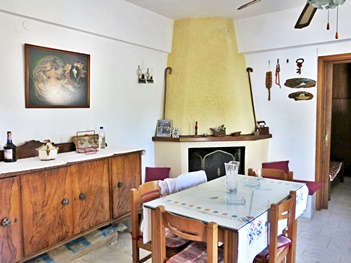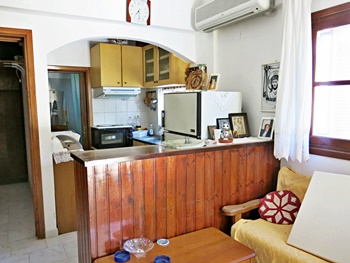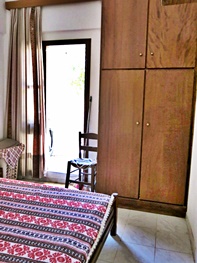 The property comprises: 90m2 open plan lounge with traditional fireplace a dining area and a kitchen area. There are 2 bedrooms : bedroom one with fitted wardrobes and view across the front terrace and bedroom two with small patio and access to quiet private courtyard garden, a shower room with small bathtub there is an external storage room and under house storage
The garden is 25m and there is a small plot to the side of the property which could be perfect for growing vegetables , to the front of the property is a tiled terrace area suitable for outdoor dining and to the rear of the property is a private courtyard garden area there is parking at the property along the lane
Electricity and water are connected to the property and there is air-conditioning in the lounge area : Distances : A short walk of only 350 mts to the nearest taverna in Melambes : Agios Giorgos beach is 8.5km Agia Galina is only 12 kms away and Spili with its health center is 19.6 km.
Price : 85,000 Euros Code : CRETE LB / VMEL291
---
A Traditional 2 Bedroom Stone House With Garden : Nithavri : Southern Crete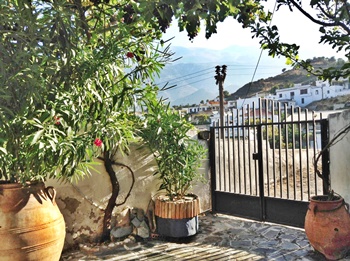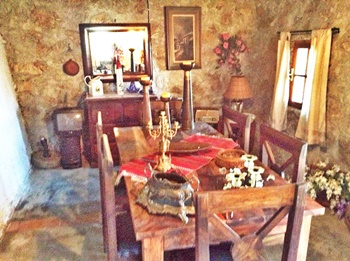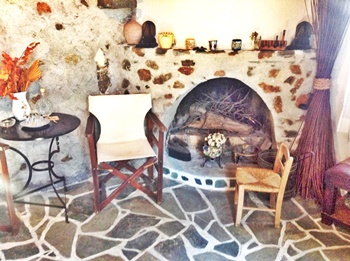 This is an enchanting stone house of 130 sq mts,fully furnished and decorated on a plot of 500 sq mts in the village of Nithavri, in the beautiful Amari Valley.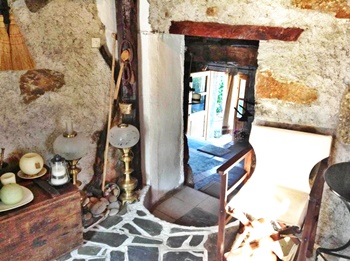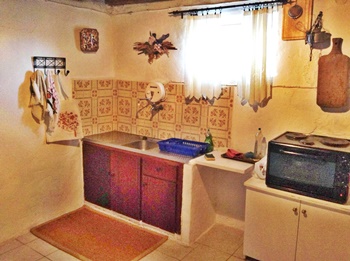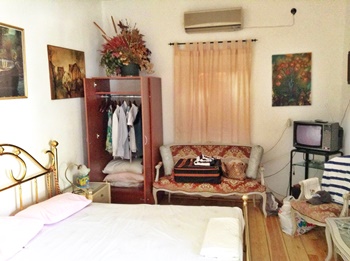 The property has many unusual aspects, retaining many original features including wooden beams, traditional fireplace and exposed stonework, which all add to its character and charm. There is an opportunity to acquire a nearby piece of land with olive trees, if desired. This house is set in the traditional village of Nithavri surrounded by breathtaking natural countryside : Full of character and fully furnished : Well maintained and in good condition : Traditional fireplace in the lounge : 2 bedrooms : 1 bathroom : Large kitchen : Separate dining room : Vine covered courtyard and fruit orchard garden : Secured property entirely walled and gated : ADSL internet connection available : Agia Galini is 12 kms.

Price : 80,000 Euros

Reduced To 60,000 Euros

Code : CRETE LB / SNITH240 &nbsp

SOLD
---
A Successful Business In An Exclusive Sea Front Location : Agia Galini : Crete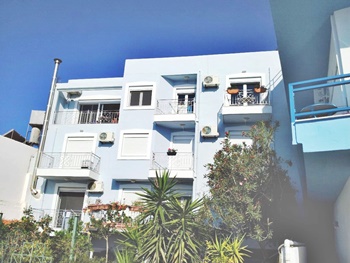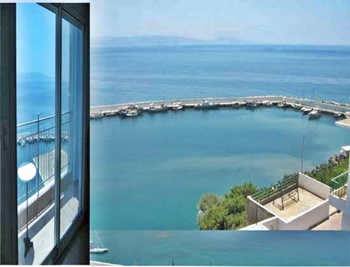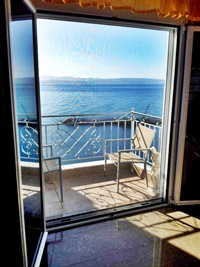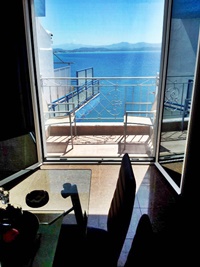 This is an opportunity to purchase a completely renovated four floor apartment block in the popular tourist village of Agia Galini. Located a few minutes walk away from the beach, and enjoying an elevated sea front position, this property is unique in its offering of sea views, accessibility to the beach and village amenities, and could continue to operate either as a business or as individual private homes.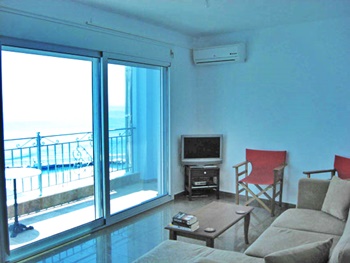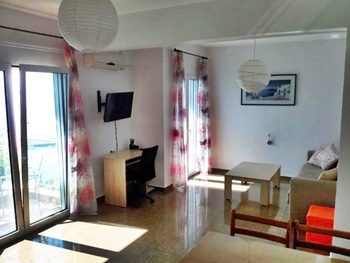 The property currently operates as a very successful business, complete with a full EOT licence for tourism and modern furnished apartments, suitable for short and long term rents, with many returning customers and many bookings taken in advance of the coming season.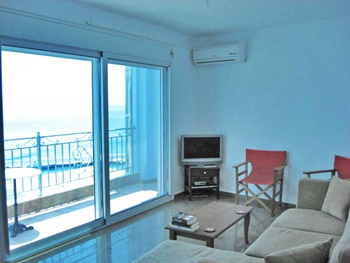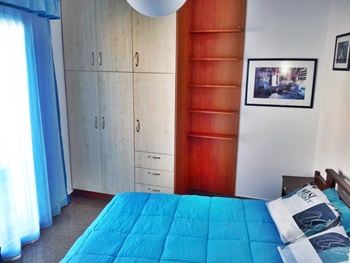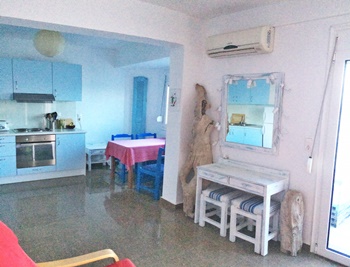 There is potential to combine the top two apartments making an exclusive penthouse apartment, giving up to 100m2 of living space and incredible uninterrupted sea views. The roof could be developed into a garden or outdoor entertainment area.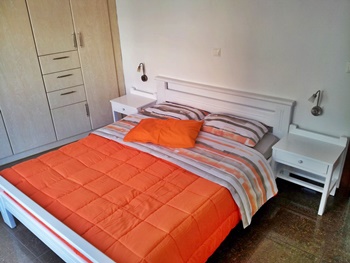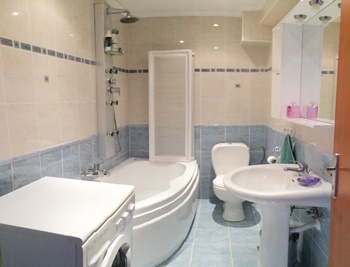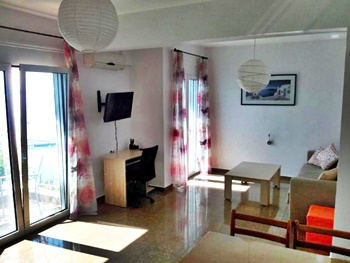 The property has a large private garden, of over 100m2, on street level, and includes a variety of established tropical plants and trees. There is adequate room to add a pool and the garden has a secure gated entrance. To the roadside of the property are four private parking spaces and the sea side has ample parking on a quiet road. It is an easy walk both to the beach and to the village. Each apartment has its own private hot water system of 200 litres, two air conditioners, and comes fully furnished and fitted, with quality products including washing machine, Bosch appliances and dishwashers. There are a total of four individual one bedroom apartments, on the first and second floors, each with its own private balcony to the front and sea facing balcony to the rear.
On the ground level and lower ground levels is a fully renovated large apartment, covering 200m2 over two floors, which is currently used by the owners as a comfortable home, but similarly offers the potential for rental as two separate 100m2 apartments.
Lower ground comprises : Large open plan living area with floor to ceiling shelves and large glass fronted fireplace : Access to the garden from main living area : Large modern fitted kitchen with quality finishes, appliances and fittings : Two large store rooms which could be additional living/bedroom spaces : Internal staircase
Ground floor comprises : Three bedrooms, including two ensuite with private balcony and sea views : Additional bathroom : Large store room which could be another bedroom/living space : Air conditioning units : and the Security entrance. The Local Tavernas and all town facilities including the harbour front and beach are a very easy walking distance
The potential of this property combined with its current success as a business makes this a most attractive offer.
Price : 670,000 Euros Code : CRETE LB / HO21
---
A Large Plot 220 Metres From The Beach & Sea: Agios Pavlos : South Crete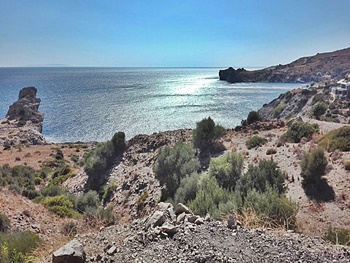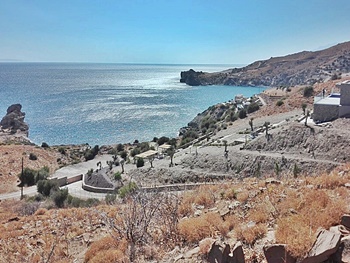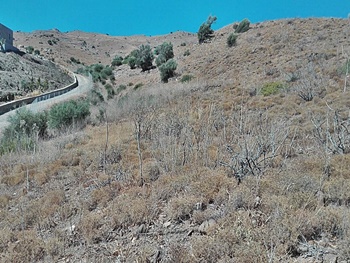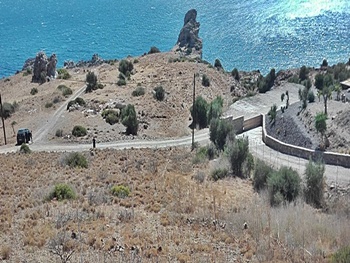 This is a large plot of 5950m2 located within walking distance of the many fabulous beaches in the area of Agios Pavlos It would be possible to build a property of 239m2 with both electricity and water supplies near by. The gradual elevation of the plot ensures panoramic views of the sea and the Paximadia islands. It is just 220m from secluded beaches along this naturally beautiful coast. Agios Pavlos is 4 Klms
Price : 125,000 Euros Code : CRETE LB / PLOT / 322
---
A Large Plot of 4286. sq mts With Views Of The Sea And The Harbour : Agios Galini : South Crete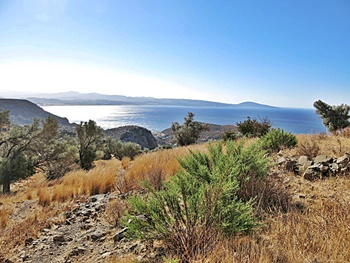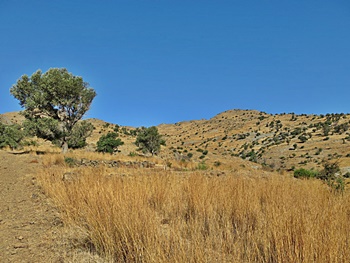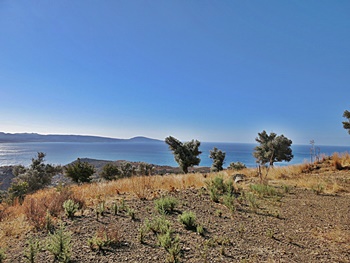 This is a buildable plot of 4285.99m2 that is gently sloping and situated in the countryside with splendid views of the sea and towards the village and harbour at Agia Galini. It is positioned alongside a well maintained agricultural road that leads from the asphalt road linking Agia Galini to Agios Georgios and Melambes. Electricity and water are available in the area. There are mature olive trees on the plot, attractive stone wall terraces and the remains of an old stone shepherd's hut. An area has been recently cleared and levelled to allow for building (upto 200m2) and there is a septic tank in place ready for connection.
Price : 53,000 Euros Code : CRETE LB / PLOT / 324
---
A Beautiful Seafront Plot With Access To Private Beach : Agios Pavlos : South Crete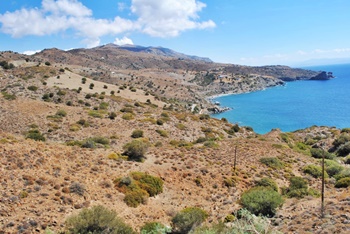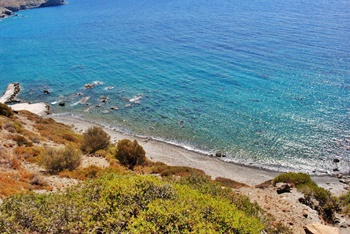 A wonderful sea front plot of 17000m2, with building rights of up to 370m providing uninterrupted views of the sea and Paximadia islands.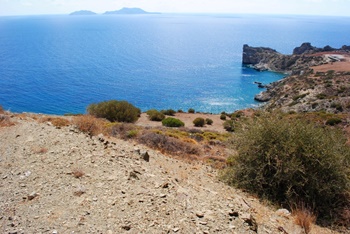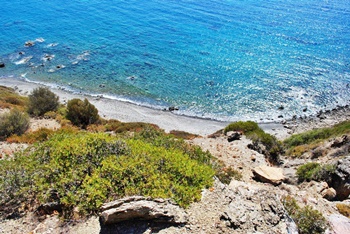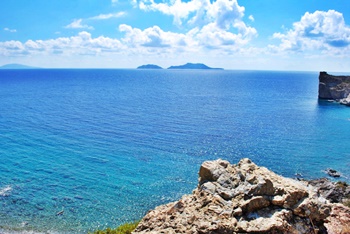 The plot is easily accessed by the road and slopes seawards with Direct access to a private beach at the bottom edge of the plot. The plot has the potential to be developed for tourism.
Some of the popular beaches along this coast, including Agios Pavlos with beach tavernas 1 km, Triopetra and Ligres are within a short driving distance.
Price : 500,000 Euros Code : CRETE LB/PAP276
---
Plot With Amazing Sea View & Building Plans For Luxury Home : Agia Galini : South Crete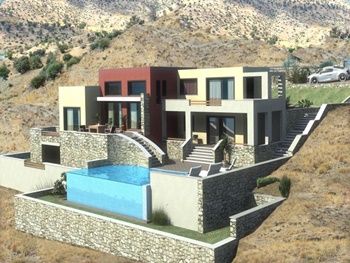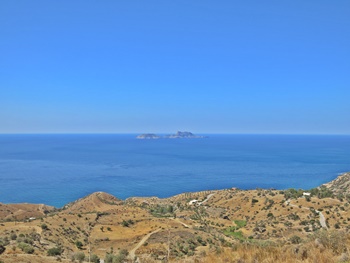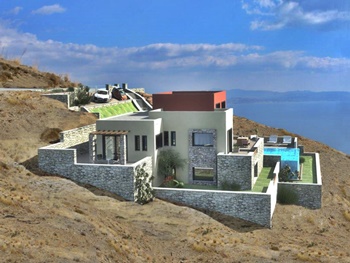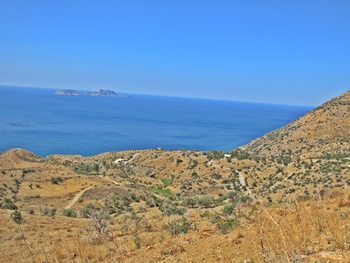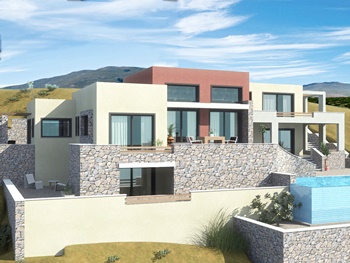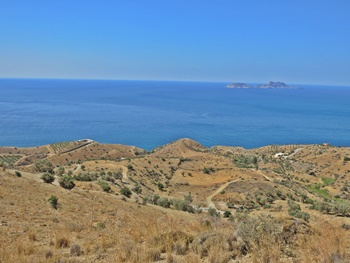 Near Agia Galini, the plot everyone asks about; a large plot of 5536.04m2 with incredible views across the countryside, towards the sea and of the Paximadia Islands, with plans (valid until 2019) for a large luxury home with swimming pool. While the plot is gently sloping, the bottom boundary drops away ensuring that the view will remain unspoilt in the future.
The plot is situated directly off the main road from Agia Galini to Melambes providing very easy access. Beaches and tavernas at Agios Giorgios are a short drive away and further along the coast are the wonderful beaches at Triopetra, Agios Pavlos and Agia Fotini.
Building plans are valid for a luxury four bedroom house with swimming pool and are available on request.
Price : 100,000 Euros Code : CRETE LB/PLOT/292 UNDER OFFER
---
A Fabulous Plot Within Walking Distance Of Agios Giorgios Beach : Agia Giorgios : South Crete
A fabulous plot a short walk away from the beach at Agios Giorgios. The plot measures 8815m2 and it would be possible to build a house of up to 240m2.
Located along a walking path from the main road leading to Agios Giorgios beach the plot is surrounded by nature and has a lovely sea view. The beach and tavernas are only 600 metres away and Agia Galini is only 6.8 Km.
Price : 80,000 Euros Code : CRETE LB/PLOT/288
---
A Country Sea View Plot
: South Crete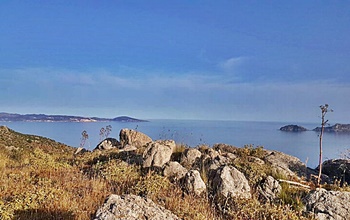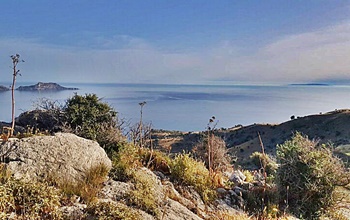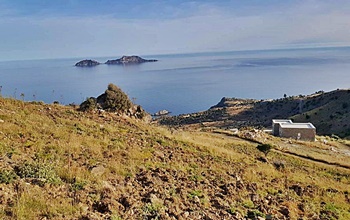 This is a lovely plot of 5441m2 located on an agricultural road with views across the sea towards Prasso Nisi and of the Paximadia Islands. It would be necessary to have a 4x4 vehicle for access along this road. The area is largely unspoilt and has natural countryside surrounding the plot and it would be possible to build a private home of up to 150m2. The plot has a slight slope which allows for panoramic views of the whole area. The popular beaches of Agios Pavlos and Triopetra are within a short drive and the mountain village of Skatouria is easily accessible.
Price : 50,000 Euros Code : CRETE LB / PLOT / PSAK288
---
A Large Sea View Plot : Agia Galini : South Crete
This is a large plot of 7091m2 located within a short walk of the beach at Agia Galini The land is accessed from the main road leading to the beach and has water and electricity connections available. The land is rectangular in shape with many flat areas of established olive trees and slopes gently upwards with sea views from the top. Within easy walking distance of the beach, camping with swimming pool, taverna and village centre with harbour, bars, tavernas, shops and supermarkets this plot could be the perfect place for building your dream home : Distances : Camping with swimming pool and taverna 190m, and within easy walking distance to Agia Galini Beach only 550 metres.
Price : 125,000 Euros Code : CRETE LB/PAG302
---
A Large Plot With Sea Views Near To : Melambes : South Crete
This is a large plot of 8324m2 situated on the road towards Melambes.
The plot has wonderful views across the countryside and towards the sea. With a road connection at both the top and bottom of the plot access is very easy. It is a lovely drive down to Agios Giorgos and the beach tavernas, and Agia Galini is a short distance away.
This could be a lovely plot for a private home in a quiet, natural location.
Price : 70,000 Euros Code : CRETE LB/PLOT/PMEL300
---
A Plot With Sea Views Near To : Melambes : South Crete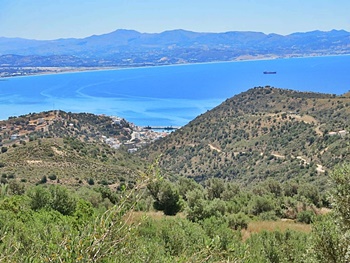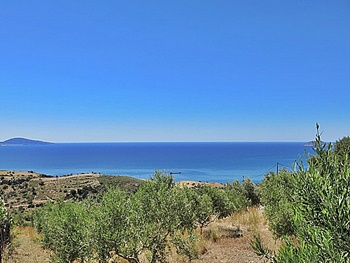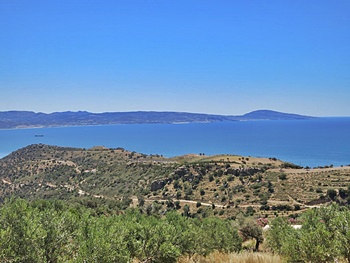 This is a lovely plot of 1781.13m2 with sea view situated on the road between Agias Galini and Agios Georgios. It is a well maintained gently sloping plot with established olive trees and it would be possible to build a property of up to 186m2. Access to the plot is from the main road towards Melambes and it's a short drive to some of the popular local beaches with tavernas along this south coast, including Agios Georgios and Agios Pavlos. The seaside village of Agia Galini is a short drive away with all amenities including, cash machines, supermarkets, shops, restaurants and tavernas. Views are across the countryside, towards the sea and of the Paximadia islands. The harbour and village at Agia Galini can also be seen from the plot. Water, electricity and phone connections are available.
Price : 95,000 Euros Code : CRETE LB/PLOT/PAG316
---
A Large Plot Along The River Near Agia Galini With Sea View : Ag Galini : South Crete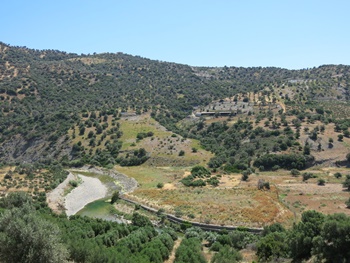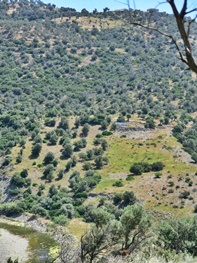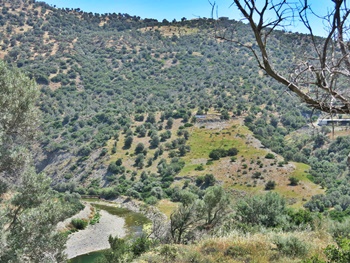 This is a large plot of 16,500m2 situated alongside the River Platys near to the popular village of Agia Galini The plot slopes gently upwards from the river and from the upper point there is a sea view. It is possible to build a private home of up to 150m2.
The area is unspoilt and the river flows during the winter months. Access to water and connection to electricity are available. Distances Agia Galini Beach & Village is only 5 minutes drive and Agios Giorgios beach and tavernas are only 7 klms.
Price : 55,000 Euros Reduced : 47,000 Euros Code : CRETE LB/PAG307
---
A Plot With Sea Views : Agia Galini : South Crete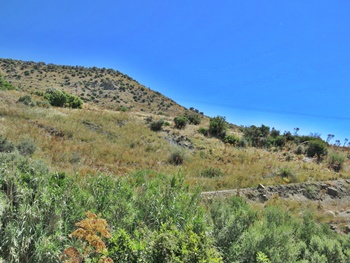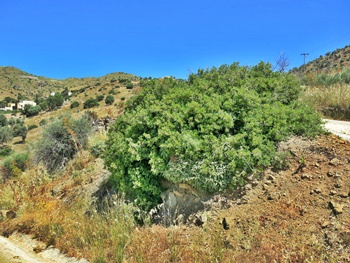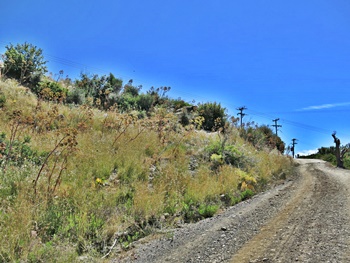 This is a buildable plot of 4000m2 allowing for a property build of up to 200m2. Situated along a driveable road there is easy access to the plot and it is also a short drive from the main road leading between Agi Galini and Agios Giorgios beach with al its tavernas. There are lovely sea views from the upper part of the plot and water and electricity connections are close by. Distances : Agia Galini is only 2,9 klms and Agios Giorgios is only 4 klms away
Price : 55,000 Euros Code : CRETE LB/PLOT/298
---
A Wonderful Plot With Fantastic Sea Views : Agia Galini : South Crete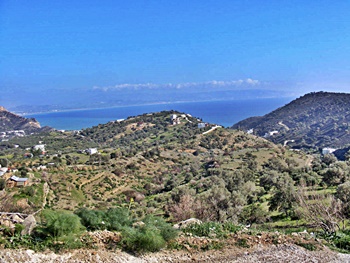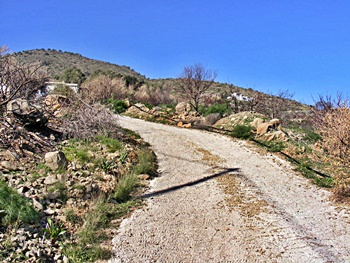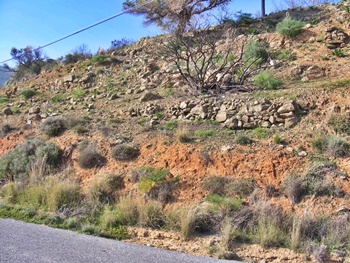 The plot is relatively flat and occupies an elevated position, providing wonderful un-interrupted views towards the sea and down towards the village of Agia Galini. The plot measures approximately 3550m2 and has the potential to build a property of up to 150m2 .
Access to the plot is from the main road leading to Agia Galini and Agios Giorgios and there is a well maintained agricultural road which enables easy access directly up to the plot.
Distances: Agia Galini village with all facilities, harbour and beach 3km Agios Giorgios beach and tavernas 4.7km
Price : 35,000 Euros Code : CRETE LB/PLOT/277
---
A Renovated 2 Bedroom Village Stone House : Kalimari : Southern Crete