---
Greek Mainland Properties For Sale
Athens : Glyfada : Galaxidi : Antikira : Viotas : Marathon : Voula : Metoxi : Drafi : Rafina : Artemida : Markopoulo : Katerini Leptokaria Pierias Theologos : Vouliagmeni : Amfissa and Property Lying North of The Gulf Of Corinth : Parnassos

Aegean Airlines have 3 daily each way flights From London Heathrow to Athens, and now fly from Manchester.


Easy Jet Fly Gatwick to Athens.

Scroll Down To See The Property.

---
A 5th Floor Studio Penthouse Located In Central Athens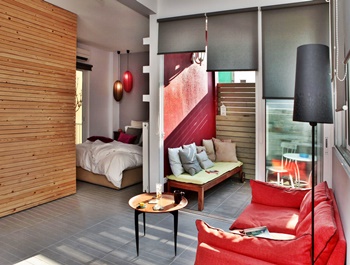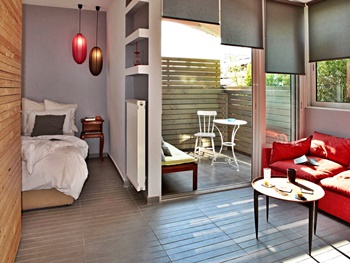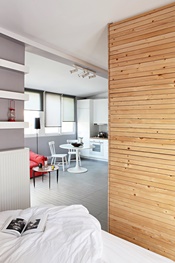 This is an extremely well appointed studio penthouse, in the 5th floor of a brand new renovation, located in central Athens with incredible feeling of light and space.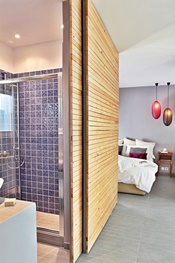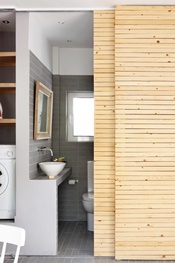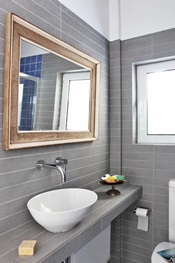 It is situated in a very quiet small building. Central Athens.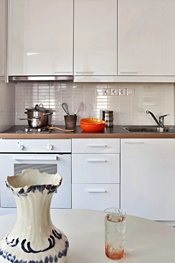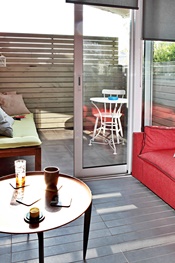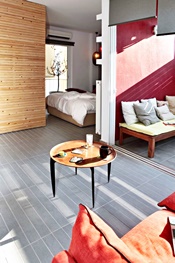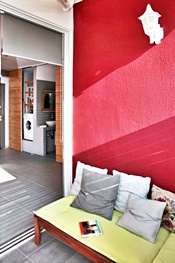 The apartment is fully equipped. with furniture, washing machine, ironing, air conditioning, TV, and has an open plan living room with sofa, occasional seating and access to private small terrace . There is a fully equipped brand new kitchen. Fully tiled, brand new bathroom with shower, toilet and vanity. Night electricity for economy, solar water heating. One large double bed, 100% cotton sheets and quality pillows and mattress. The studio has been photographed for ELLE Deco Magazine as one of the best studios in Athens. For sale with the whole equipment and furniture as shown in the pictures for 105.000€
Price : 105,000 Euros Code Number : ATHENS YN2/010
---
A Parnassus Mansion With 3 Independent Apartments : Parnassus : Central Greece Mainland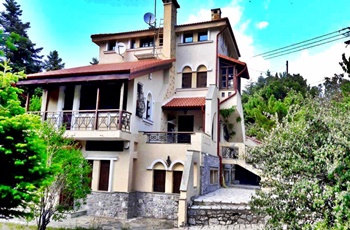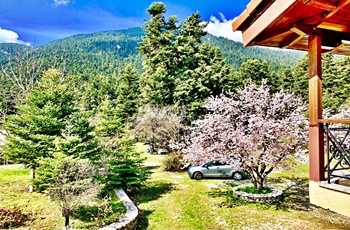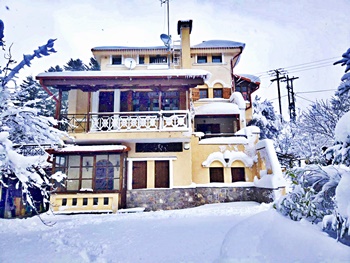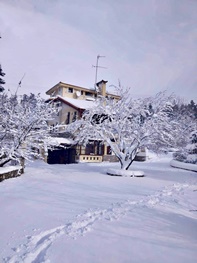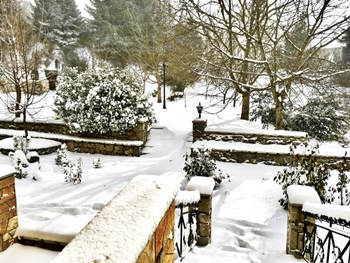 This beautiful property is located in Mount Parnassus 8 kms outside of Arachova on the road to the famous ski resorts with fabulous mountain views.
Mount Parnassus is a mountain of limestone in central Greece that towers above Delphi, north of the Gulf of Corinth, and offers scenic views of the surrounding olive groves and countryside.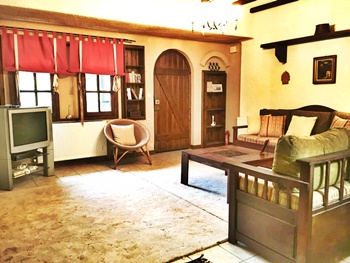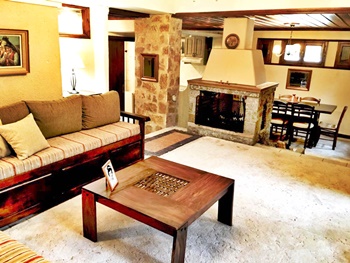 The mansion consists of 3 independent properties. The apartments are all fully equipped and have autonomous heating with LPG, hot water with boiler and fireplace.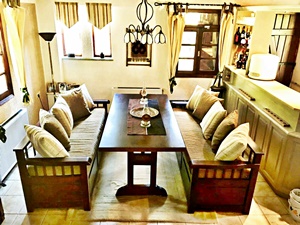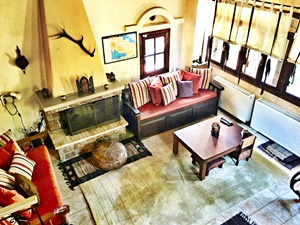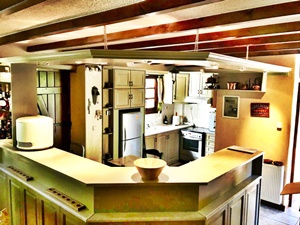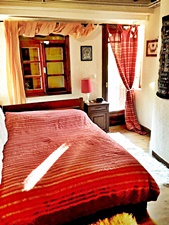 Wooden rustic designs decorate the interiors of the apartments in both ceilings and other places. The external and internal window / door frames are all wood.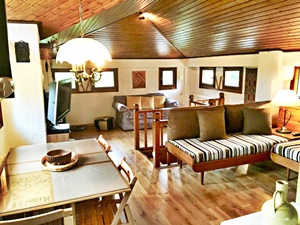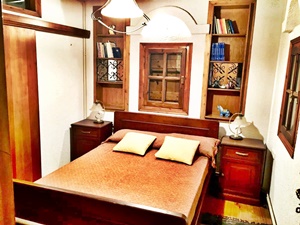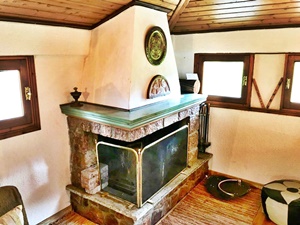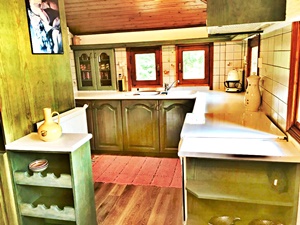 The plot is in an area of 1.23 acres and the house is 235 sq mts. Built in 1984 it is in good condition and regularly maintained . The plot is fenced and the entrance is stone built with double iron gates. Inside and outside of the plot there is rich vegetation with fir trees. The garden has almost 450 trees and plants of unique natural beauty. In the grounds are many charming natural stone built walls and paved terraces in covered areas as well as around the plot. The garden is illuminated and features an automatic watering system.
Price : 765,000 Euros Code Number : PARNASSOS GA/010
---
A Classical Preserved Town House : Amfissa : Central Greece Mainland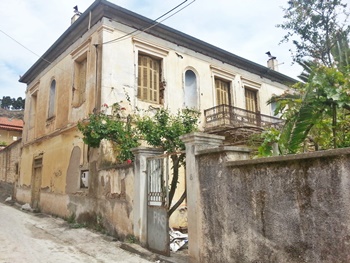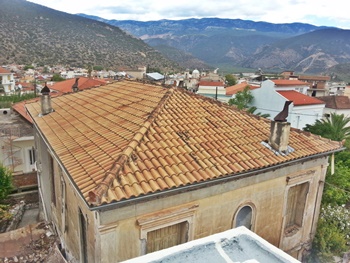 This is a two storey detached house that has been preserved but needs slightly more repairs. The upper floor and roof have been refurbished.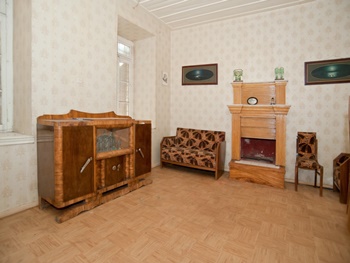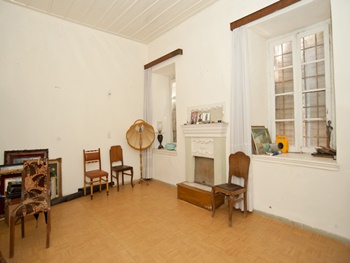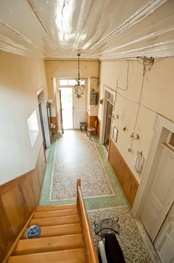 It has a stone paved courtyard and sits in a 400 square metre plot in Amfissia in Central Greece. The sea shore is within 13 klms and it is only 25 km to Delphi.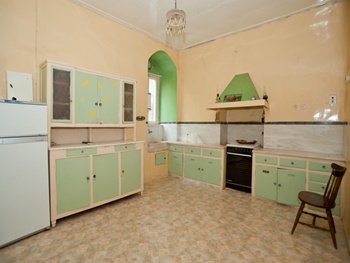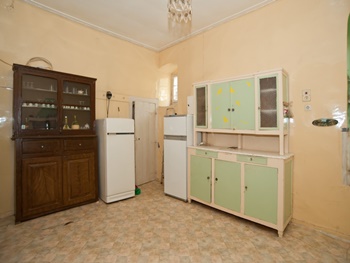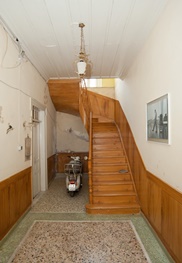 The ground floor has a wide entrance corridor leading to an Internal wooden staircase to the upper floor.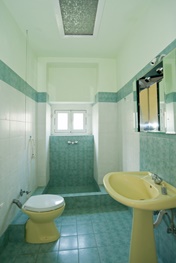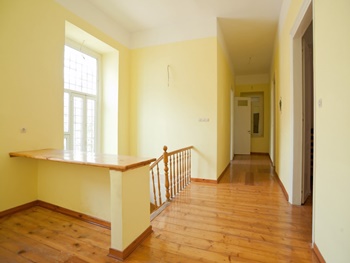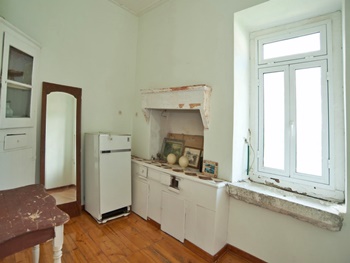 There are 2 big rooms either side ( kitchen and kitchen hall with a fireplace on one side and living room with fireplace and storage room on the other. On the first floor are Four big bedrooms, a small kitchen and a bathroom.
Amfissa is the capital of the Prefecture of Fokida is built in the place of the ancient and well fortified town inhabited by the Esperians or the Ozolian Locrians. It is built at the foothill of El